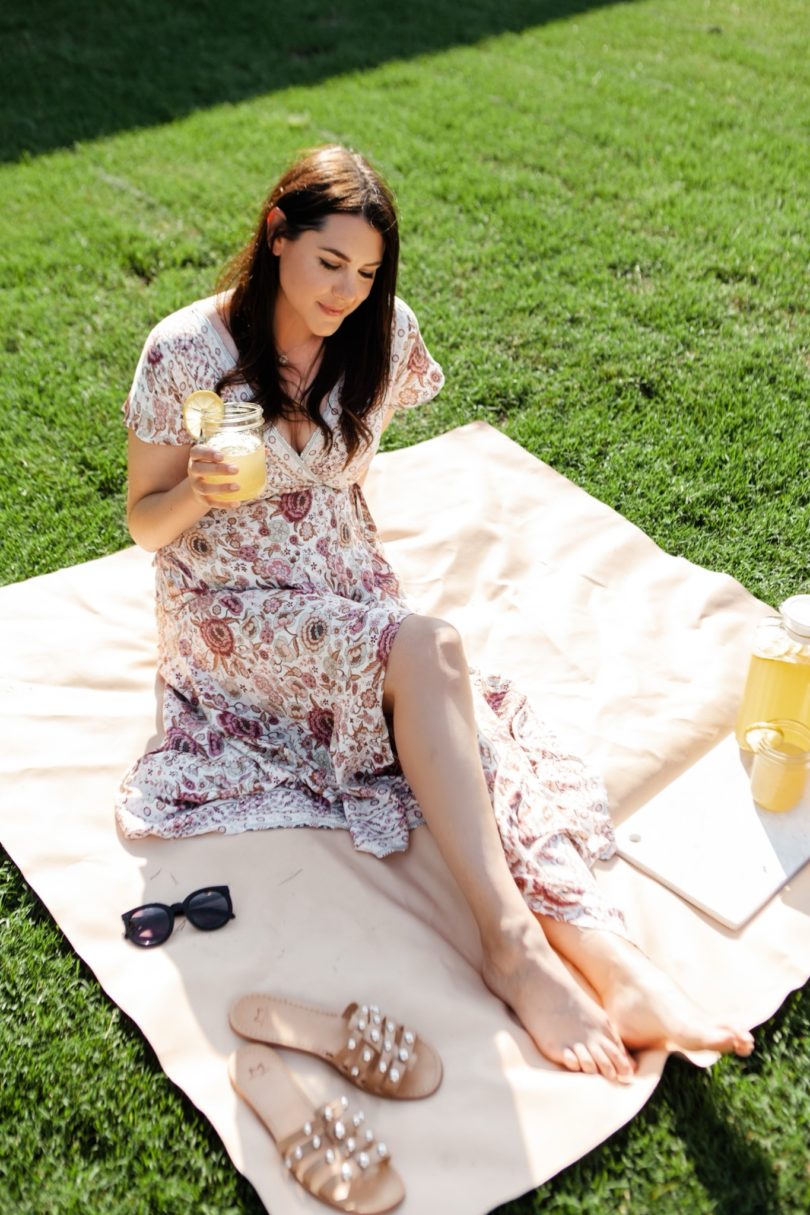 Last year in lockdown, I was looking for content to create that would encompass what I was feeling at the time but to bring something positive to my page as well. It was no doubt an uncertain time for everyone and my job as a content creator seemed to feel needed and unnecessary all at once. My page views were way up because everyone was home and needed something to read, so I felt pressure to create something new. But my blog is a fashion blog and has been since day one; I primarily post fashion content and to narrow it even further, I focus on fashion that I personally wear. We are in a very niche portion of the internet, you and I. Then everything shut down. I looked at what I had worked on every single day for 10 years and asked into the abyss 'well what do I do now?'
/ For the record, The Abyss does not answer back. So that's disappointing. /
After sitting on it for a few days (and maybe a few tie dye lounge sets later) I realized that one thing B and I are really good at is making drinks. Okay not the ONE thing but something that didn't involve shooting outfits on the city streets. And we did this a lot — we liked to have happy hour and with a toddler that goes to sleep in the early evening, so we didn't get out much. Instead we would bring happy hour to ourselves. This series idea actually came to me one night when I put a pretty dress on and we shook up a cocktail to enjoy the spring evening on our patio. I riffed 'drinks and a dress' off and it stuck. You know I love a catchy title and by the end of the happy hour with Bryan, Drinks + a Dress was born.
Throughout last year I'd whip up a dress and a matching drink and we had SO much fun creating these little vignettes. Of course my dress inspired my drink or vice versa, depending on what I found first. Bryan got to flex his photography skills and I got to wear a dress which felt good and normal. We both of course enjoyed the drinks, too. It was a fun post that so many people looked forward to at the end of the week and we enjoyed creating as well.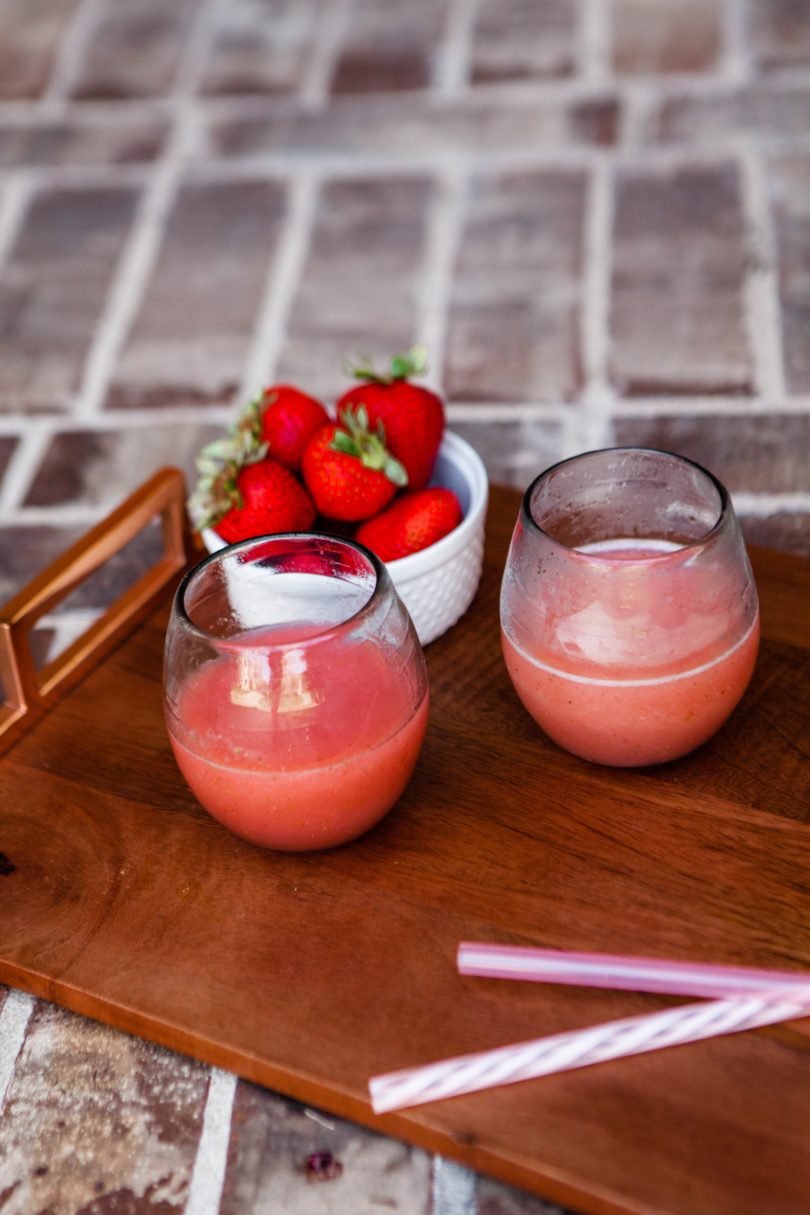 So…what happened?
There is a lot more to unpack here and I will in time but last September, I started to really pay attention to how my body felt. I started with a personal trainer that month and started to incorporate healthier habits as best I could over the next 6 months. This didn't include eliminating alcohol but I was more aware of it, keeping it in my food log and being aware of how many glasses of wine I actually drank instead of just refilling it and calling it "one-ish". Fun fact: I'm a generous pour and 5 ounces of wine is less than you think it is in a big ol' wine glass. Gradually I started drinking less but was still drinking a few times a week. By the end of November, I was noticing a pattern between when I would drink, and the next day or so I would be moody and irritable and my sleep would be completely off. So I would take a break from alcohol and then drink again to see if this was a coincidence or if it was something that actually affected me. It turned out to be a pattern that would follow the next day or even days following. I talked to a friend of mine who went sober last year and I learned a lot from her and her journey. After January 12th this year, I stopped drinking alcohol. I've had a beer or a glass of wine two other times since then and the same symptoms haunt me for days after. I am already prone to depression and struggle with PMDD each month, so watching my symptoms absolutely FLARE was enough for me to bid alcohol adieu.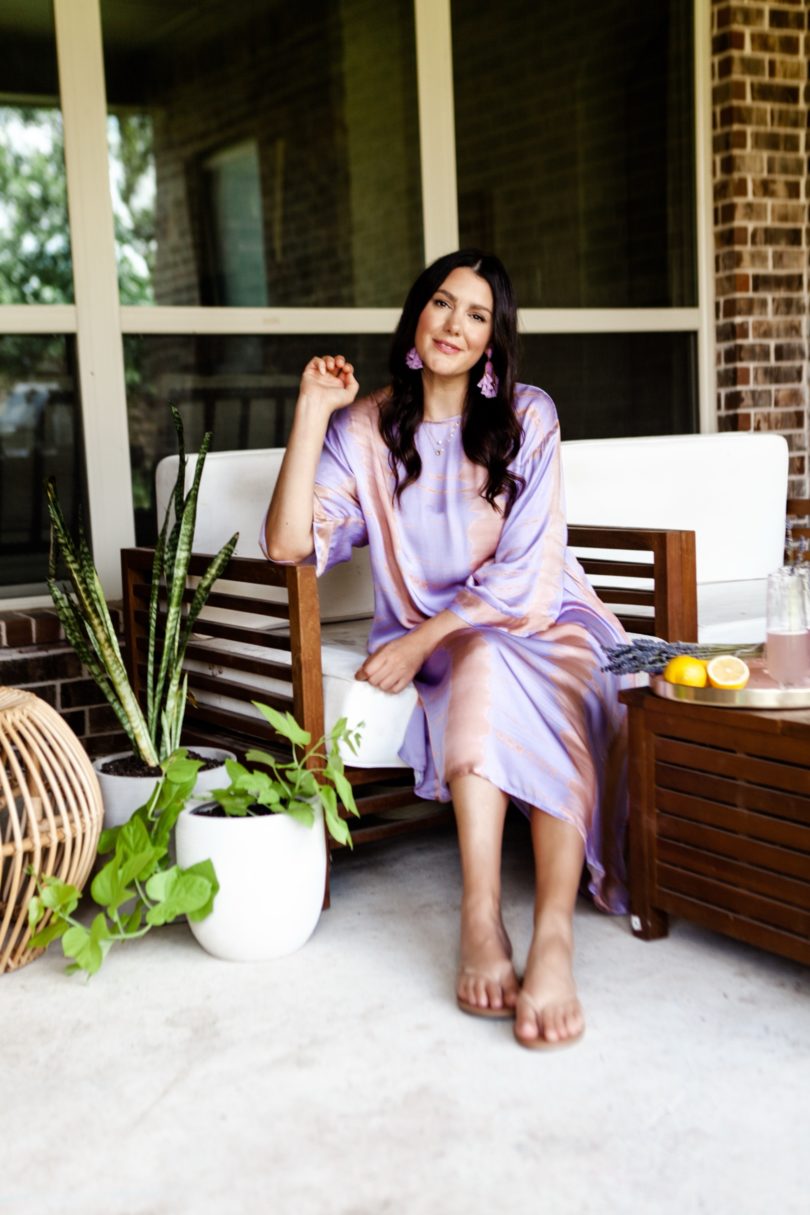 It's just not worth it for me to drink any more. I feel absolutely awful the next day — and I'm not talking a hangover awful. It's not a physical reaction so much as a mental health reaction. One beer can make me feel irritable, jumpy, depressed and overall affected the next day. And I won't lie — that kind of sucks. I've never had an issue with alcohol and I don't over indulge, so it's always been a fun treat or something we do socially with friends. But it's not worth it to feel like shit and if cutting one thing out makes me function better as a person and a mom, that's what I'm going to do.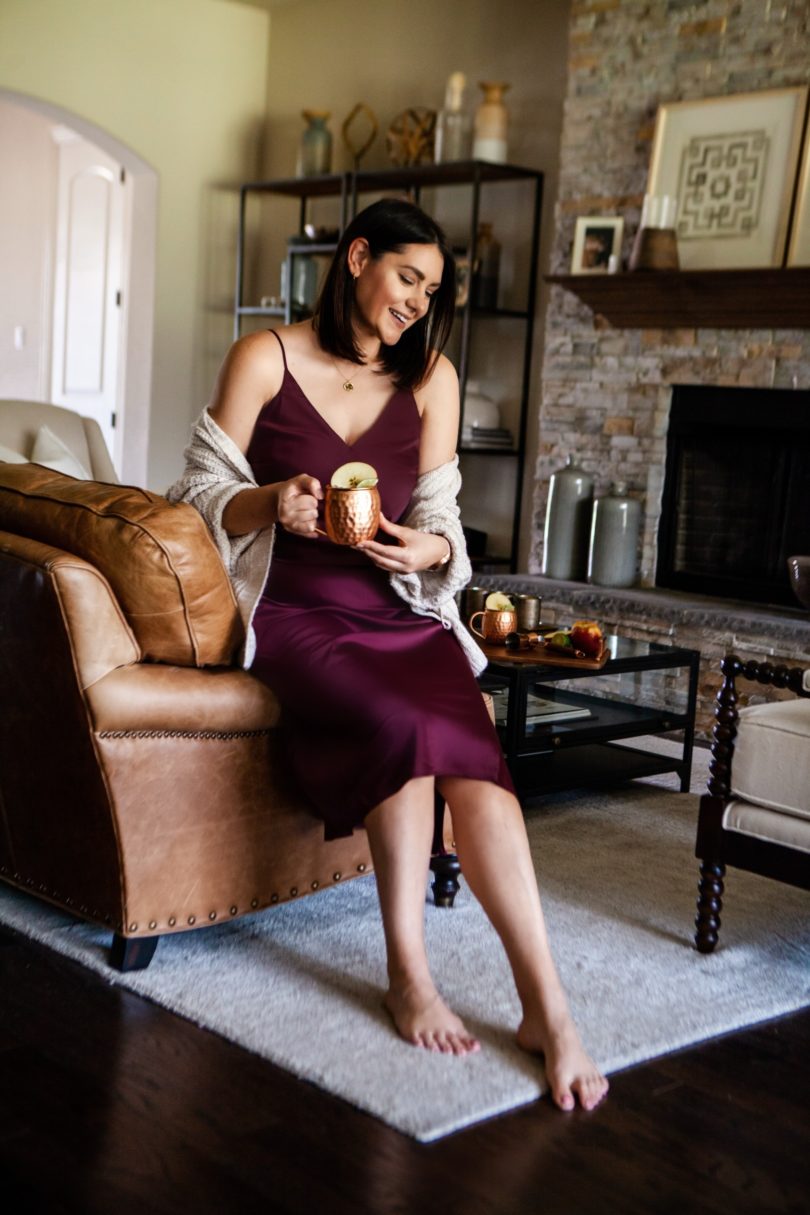 Since I'm honest to a fault, I couldn't rightfully put cocktail recipes up without trying them first. That seems wrong, no? And it's not something that I am currently enjoying right now, so that feels off too. So on one hand, I apologize for starting a really good thing and then stopping it. But on the other hand, it felt right to end the series last year. Even without me closing the door on alcohol for myself, I had thought that the series would just run through quarantine. (Silly me didn't realize how long that would run.) So there it is. That's what happened to the series so you don't have to wonder any more. Surprisingly, it wasn't just me being lazy (hashtag Friday night likes). But for what it's worth, I loved the series and I'm so proud of it. I will link them all below so you can find the recipes and the pretty dresses, if you're looking for some inspiration.
As always, thanks for sticking around through the ebbs and flows of my life.  As I change, my content changes. I always use my own life as inspiration for the blog, but at times that's hard because I never want to disappoint anyone even if I've personally moved on from something. I appreciate you letting me grow and change as a human over these last 10 years. If there is one thing I've learned in life it's that people don't really change, they just become who they are. And I think we can all cheers to that.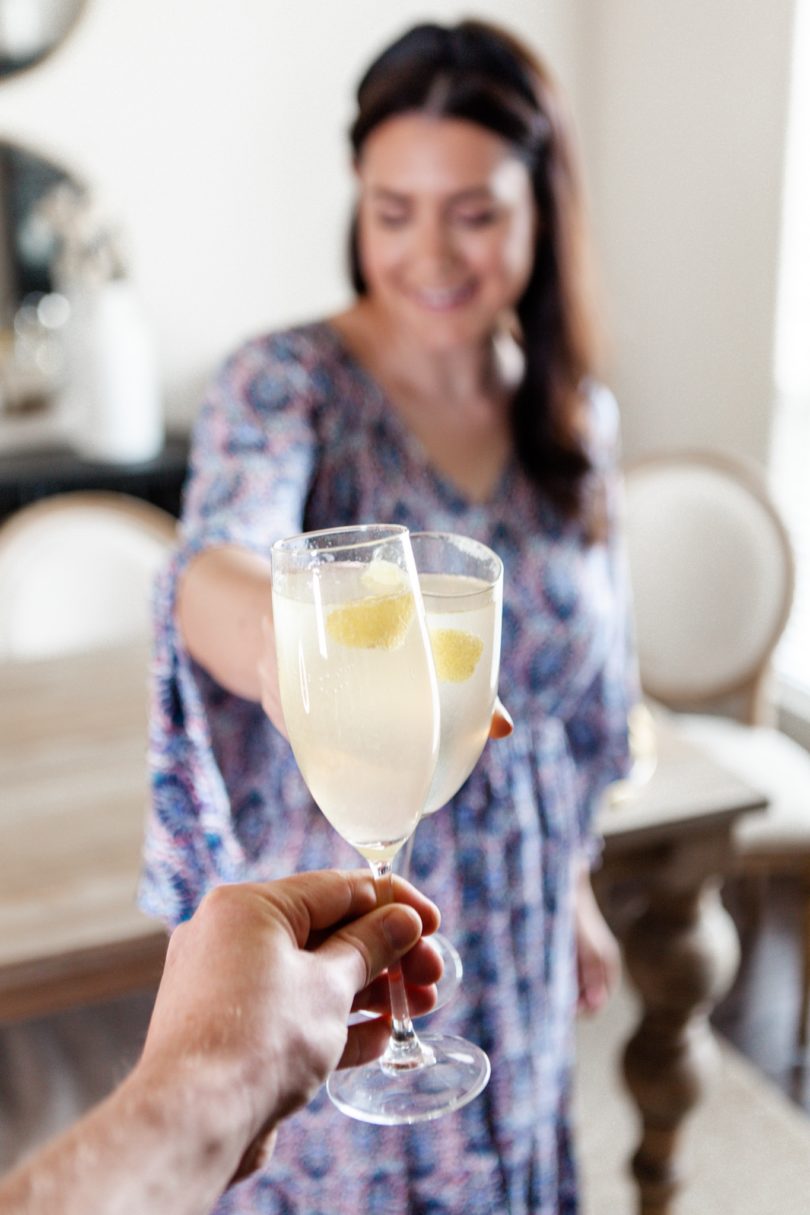 All Drinks and a Dress Posts