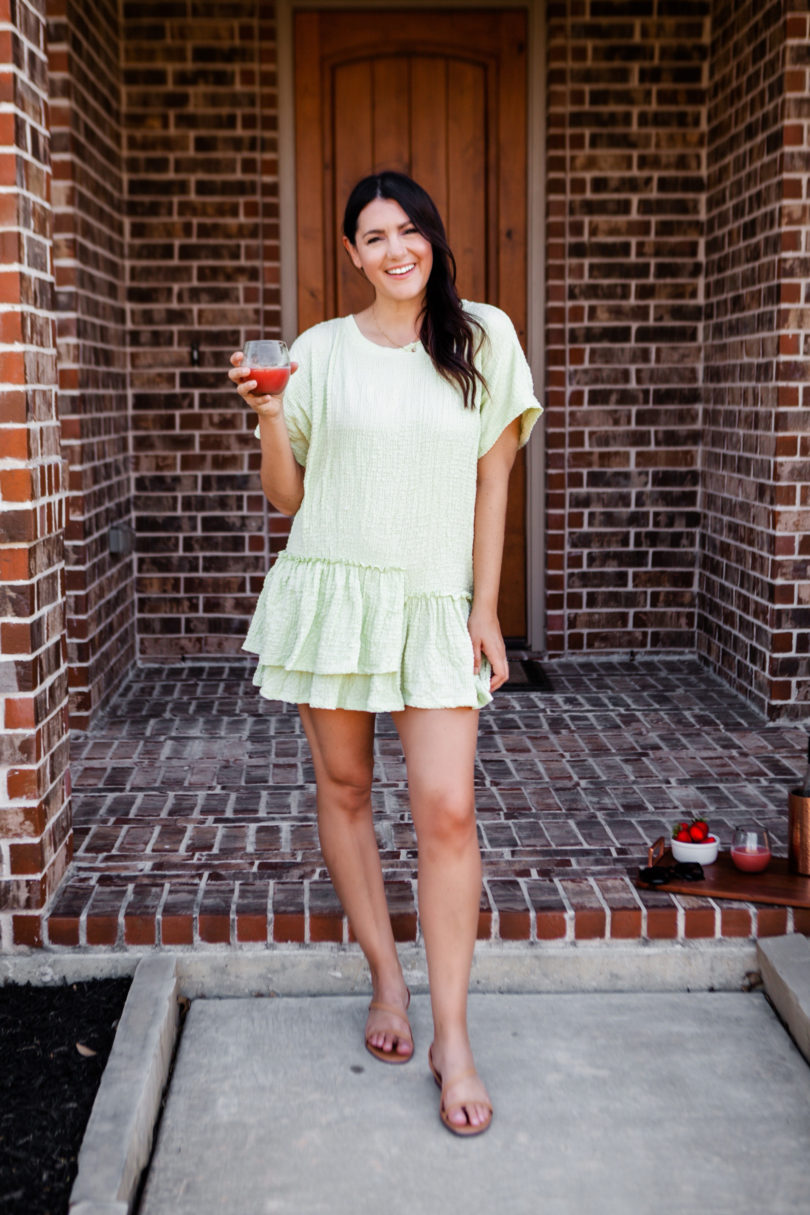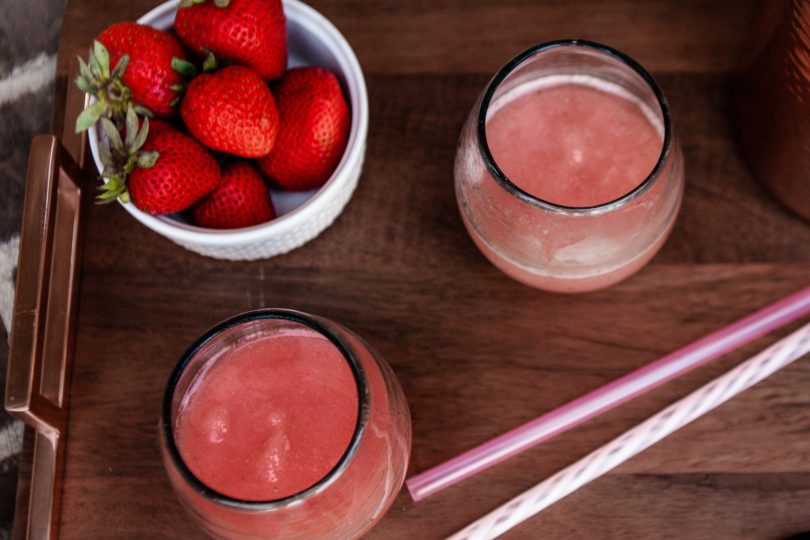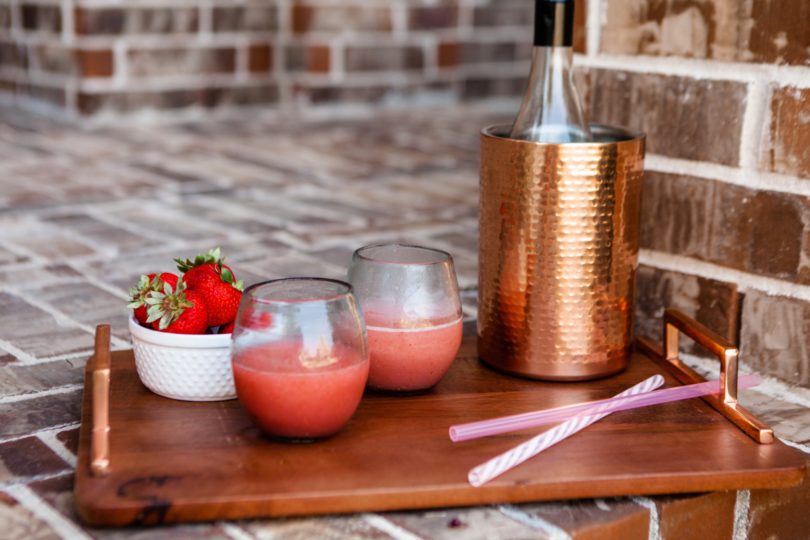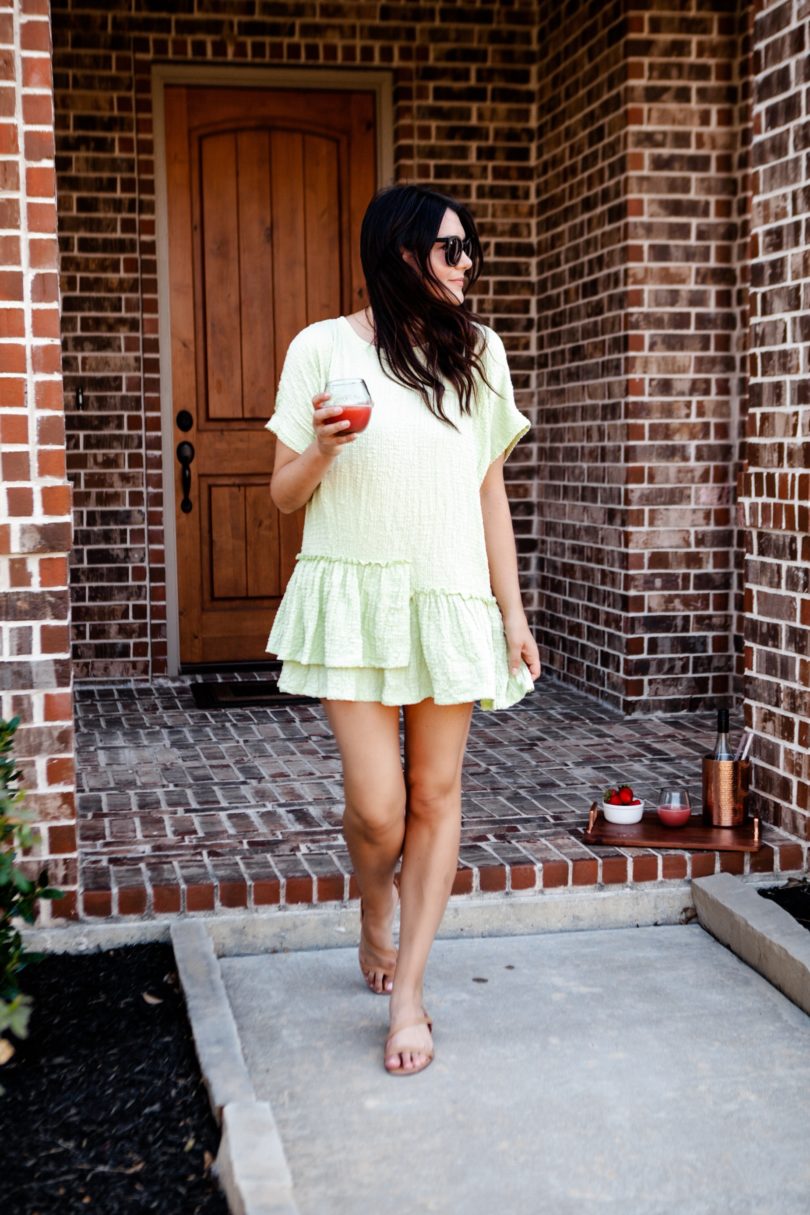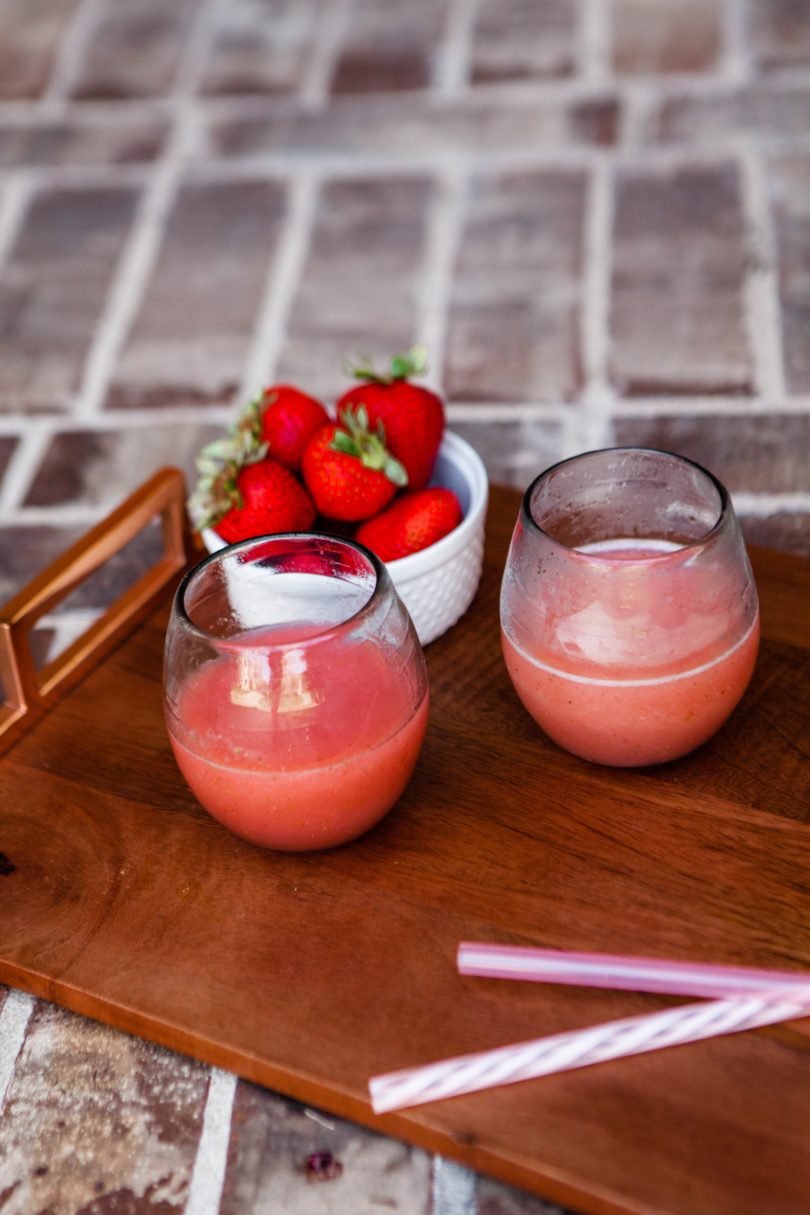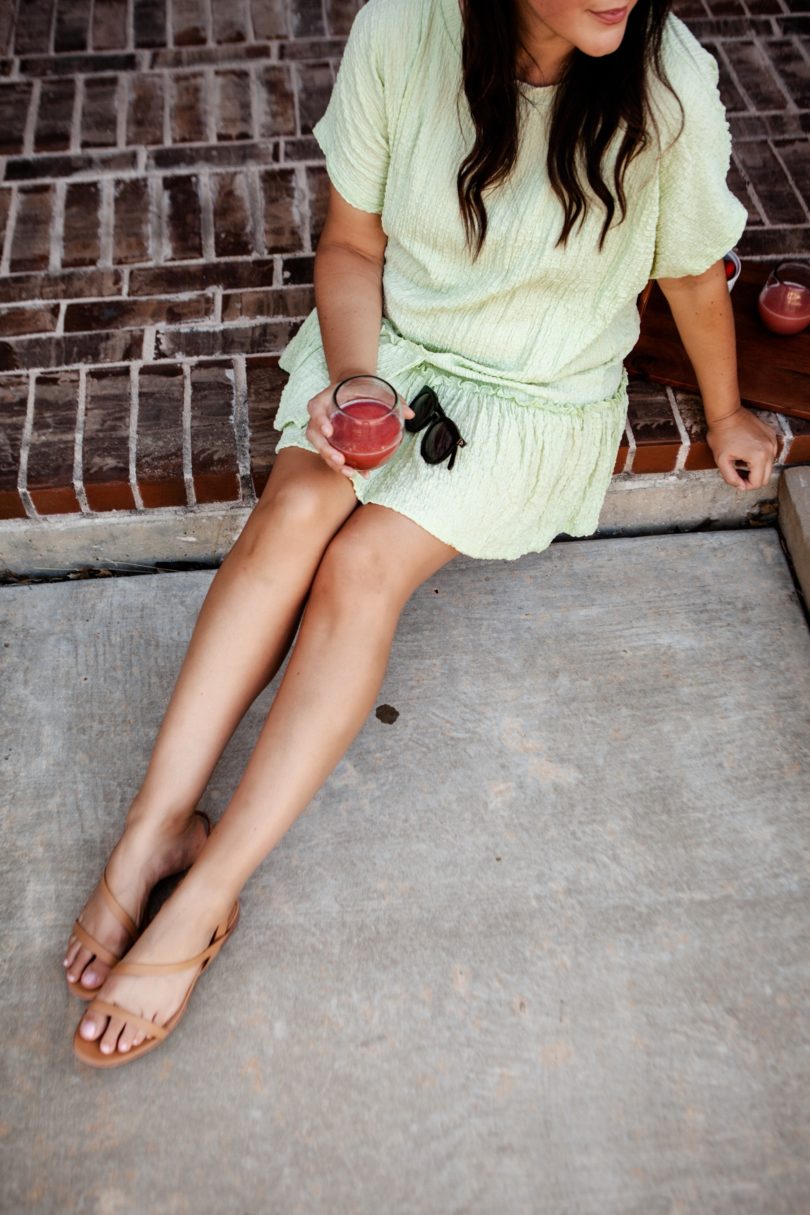 Well, we did it.
It's taken us until July 15th but we finally did it. We can cross off the only thing we had on our Summer Bucketlist — Make the Perfect Frosé. If you don't know, Frosé is a portmanteau for frozen Rosé and as best I can remember the fad started in and around 2016. I wouldn't say it's taken us 4 years to perfect a recipe, but I would say it's taken a pandemic to make our lazy asses realize we can just make it instead of going somewhere to order it and overpay for it.
So basically I gathered all of the recipes I could from online and we tweaked them until we found the best — and easiest — way to make Frosé. One recipe had us making a strawberry simple syrup and we quickly figured out that's too much effort, so hard pass. Another one had JUST Rose and Ice. That was disgusting to be frank. You live, you learn, you make up your own recipe. We realized that *just* Rosé was too watery and not sweet enough, so we added a bit of vodka and sugar. Then we realized that frozen strawberries adds the perfect amount of slush than just using ice but you need both ice and the frozen strawberries. So after many attempts, we finally created the Perfect Frosé. It's boozy, it's sweet but not too sweet, and it's cold and slushy, perfect for summer evenings. Scroll down for the recipe!
As for my dress, I've been collecting dresses this summer like I've got somewhere to go. But honestly during all of this we've been spending so much time outside (that's why I actually have a tan this year lol) and we've been socially distancing in our front yard with our neighbors in the evenings. We pull out our porch chairs, bring a drink and chat with our neighbors at a distance, of course. It's been so nice to have new friends close by, truly before we would just be casual and wave but now we see each other a few times a week. So technically I *do* have somewhere to go and it's my front yard. Thinking about setting up a lemonade stand but instead of lemonade it's booze for neighbors. Let me know your thoughts.
This dress is perfect for our happy hours — it's lightweight and you literally can't wrinkle it if you tried. It says that it's a tunic online and that's why I bought it but I got it in and it was a dress. So do with that what you will. I am in the medium and it fits great and comes in another colors as well.
Me, calling our neighbors for drinks.
Best Frosé Ever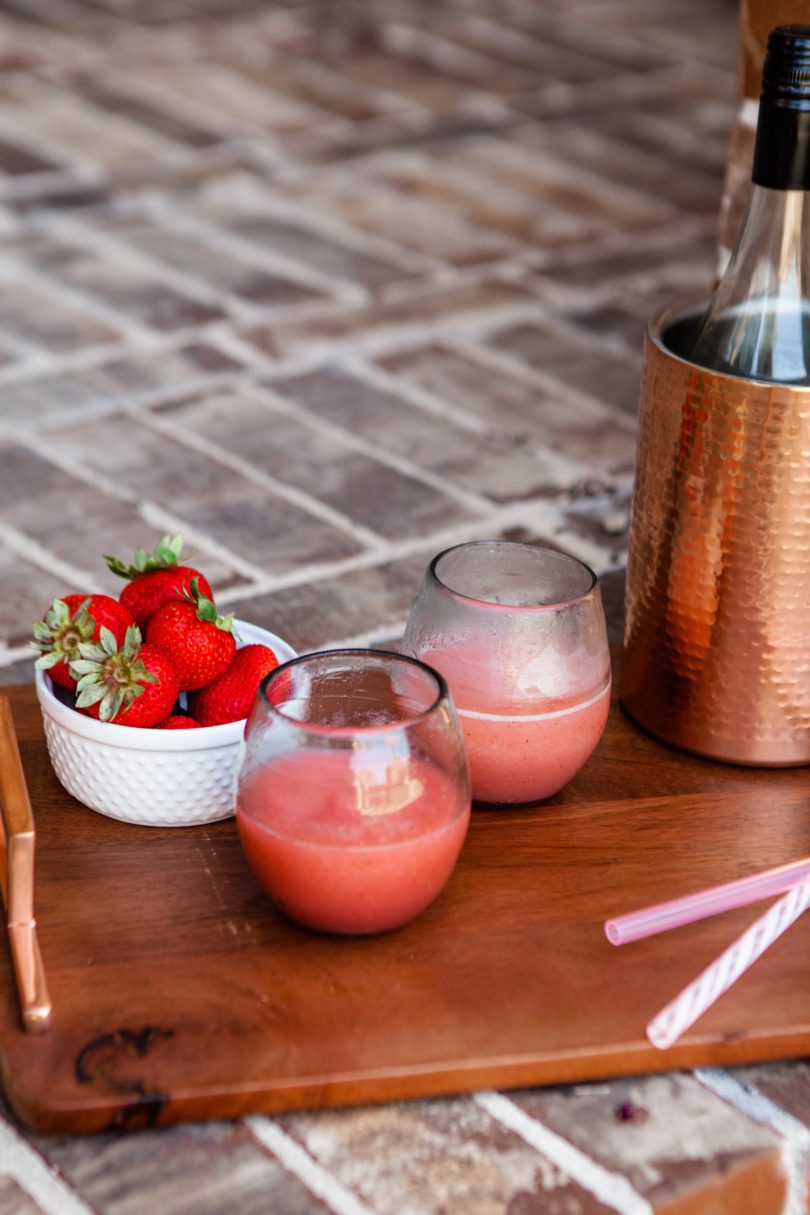 Ingredients
1 750 ml bottle of Rosé
1 lb of frozen strawberries
1/4 cup of vodka
1/2 cup of sugar
splash of lemon juice to taste
3 to 4 cups of ice
Directions
Start with half of everything — half the bottle of wine, half the bag of strawberries, 1/8 cup of vodka, 2 cups of ice and 1/4 cup of sugar into the blender. You can eyeball it, the science is loose here. Blend until it looks like a slushy, then add the rest of the ingredients and lemon juice to taste and blend away. If you want it to be more frozen, add more ice and blend. You can drink immediately or pour the Frose into a dish and place in your freezer  to set up for later. This won't freeze all the way like ice cream (alcohol doesn't freeze) but it will be perfectly slushy!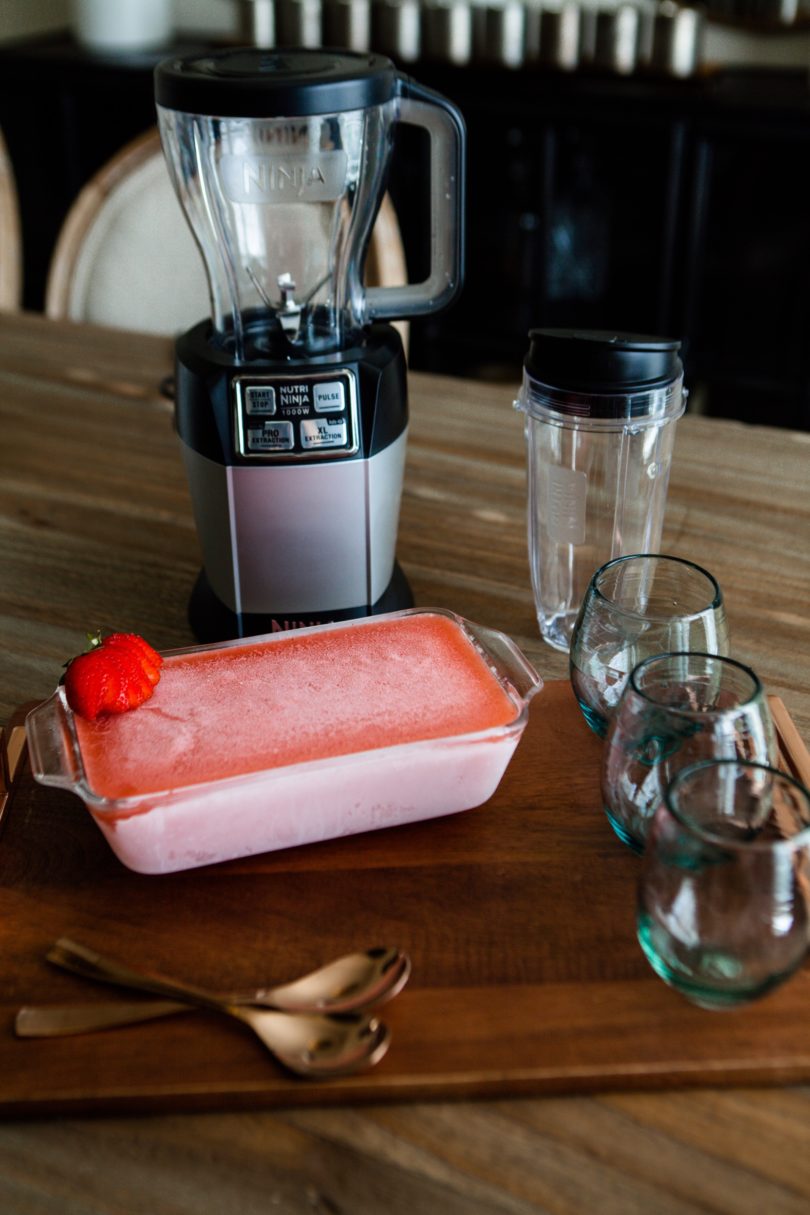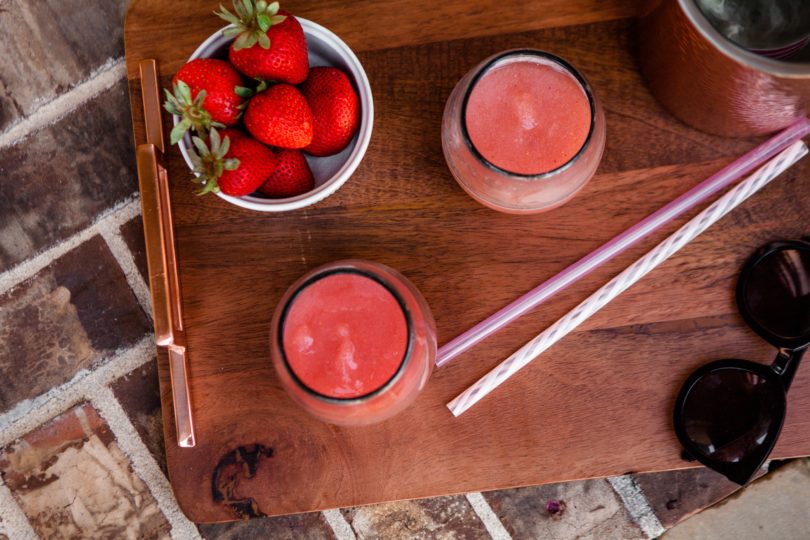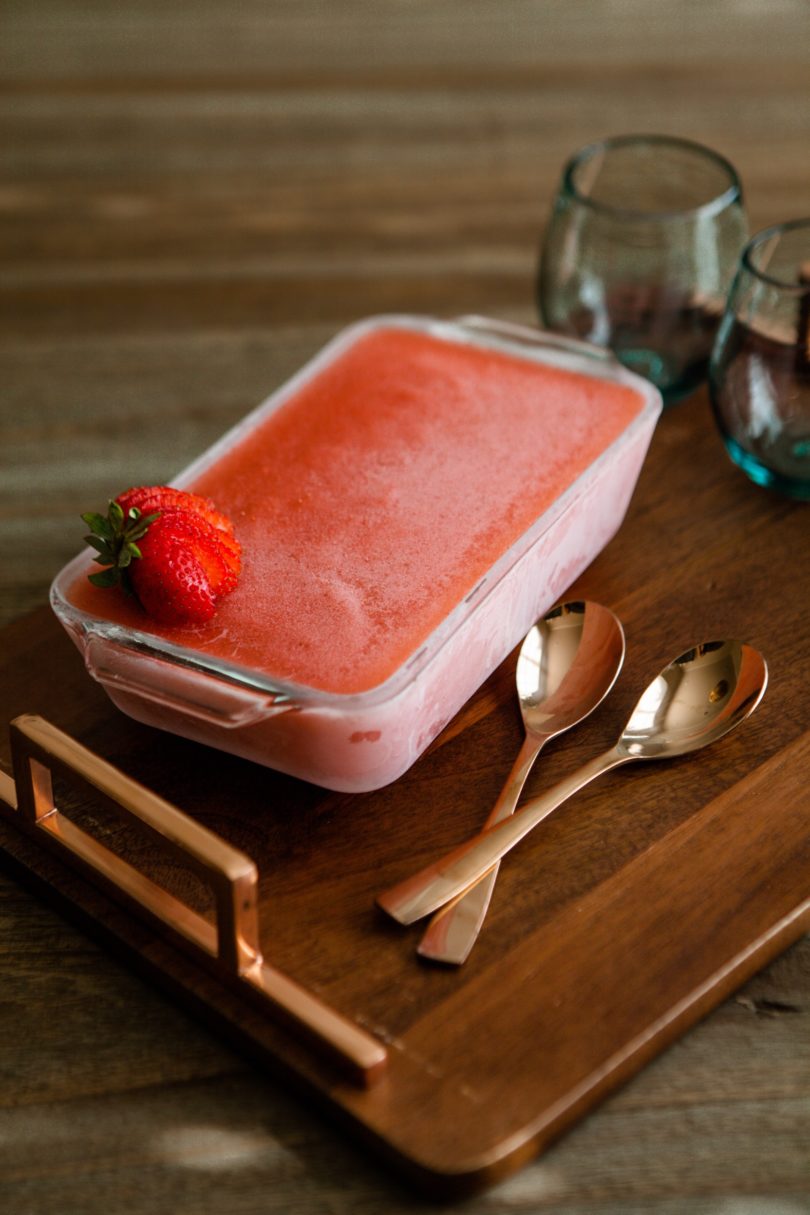 Hope you have the best weekend. Cheers!