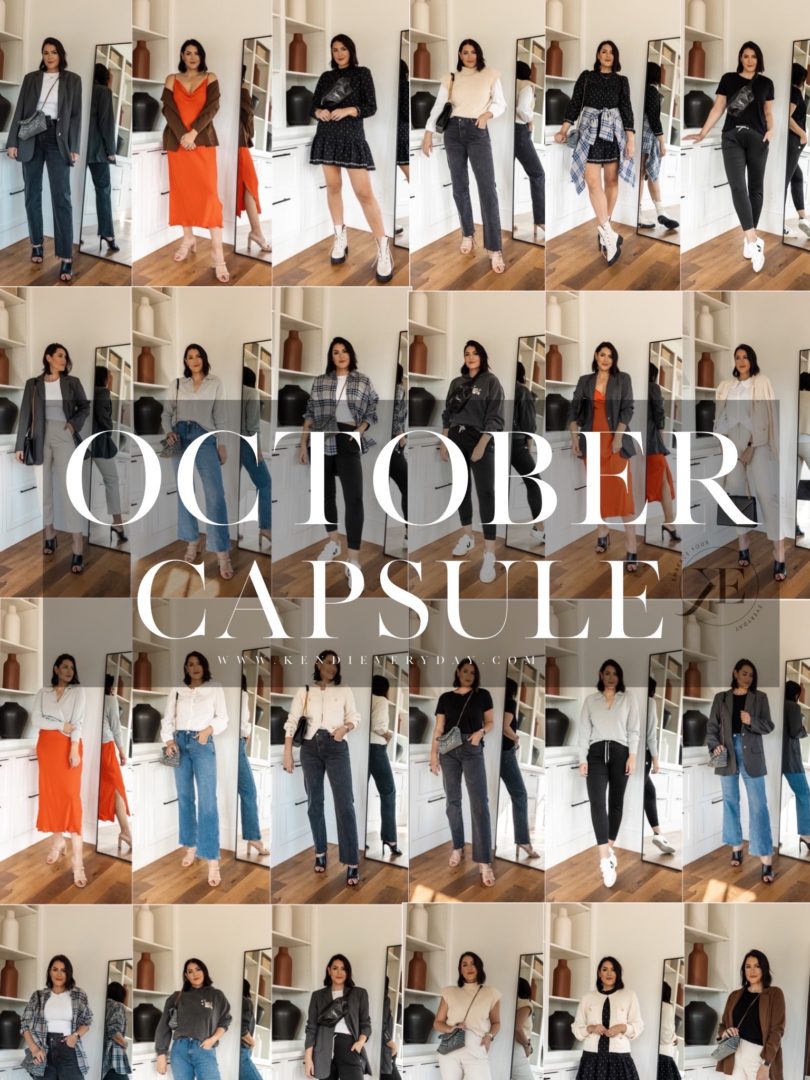 Happy October! I can't believe we are already here — boy does time fly when you're making capsules. I wanted to keep this capsule  fall but true to our current temperatures here, so for wherever you are, you may need to add a layer under or over but hopefully this capsule can give you lots of ideas for fall outfits!
Apparently October equals red to me in my brain because last year's October capsule had a very similar color theme. Browns, blacks, grey and a bright red. (Click here for last years!) I wanted to take some of my current favorites added in with some new to me pieces, as well. Let's get to the outfits!
PS: I added a post that links lots of alternative pieces well under $100 here!
40 Outfits for October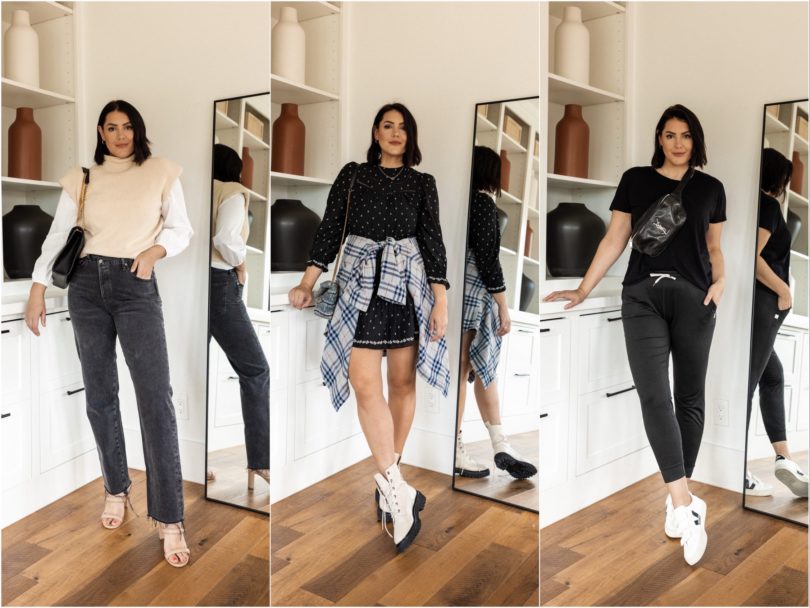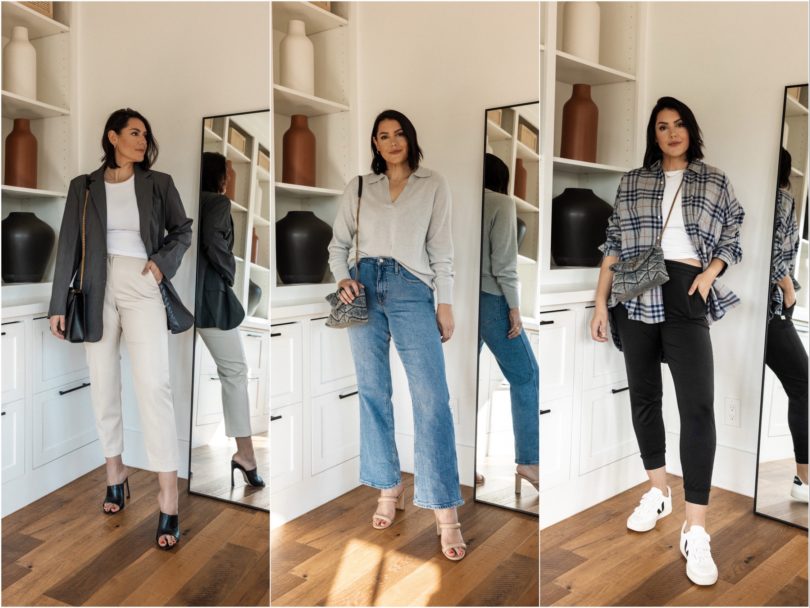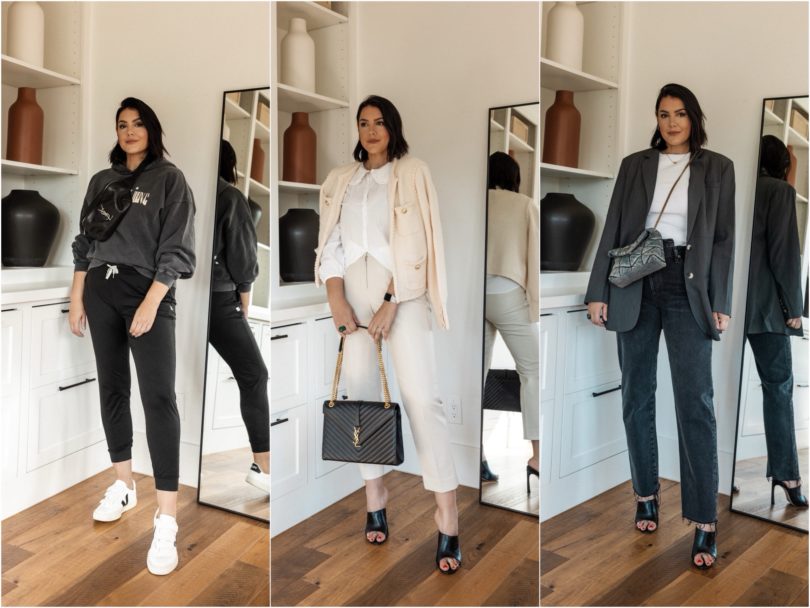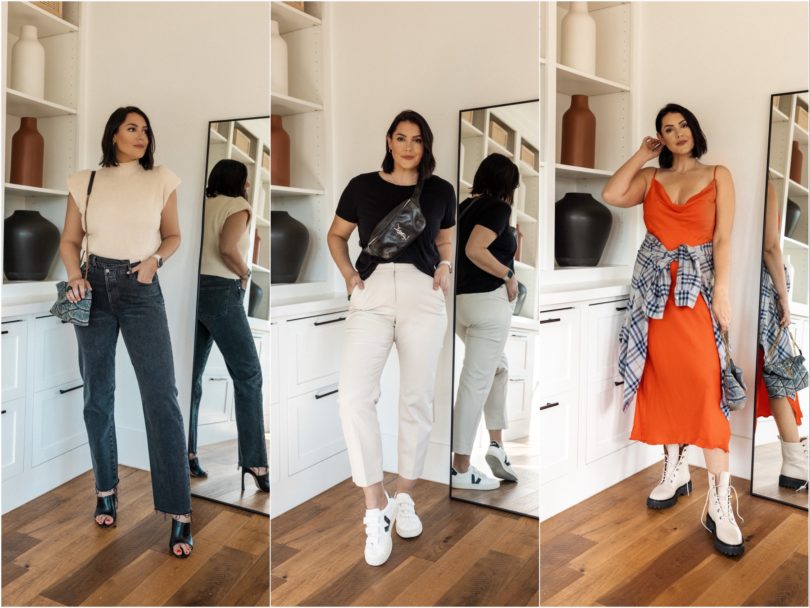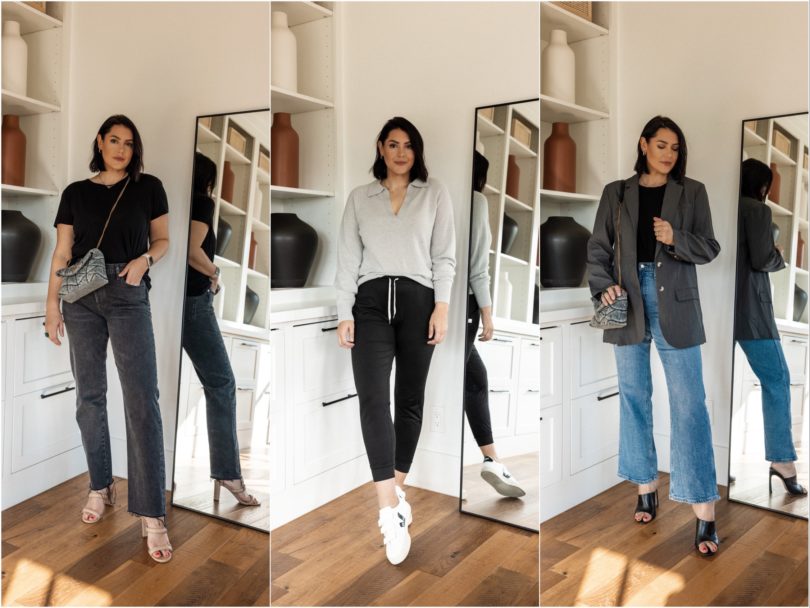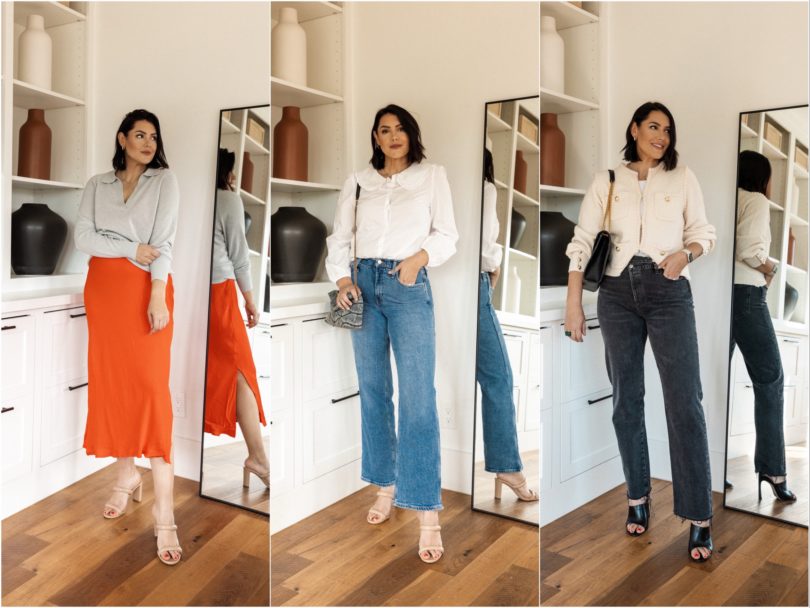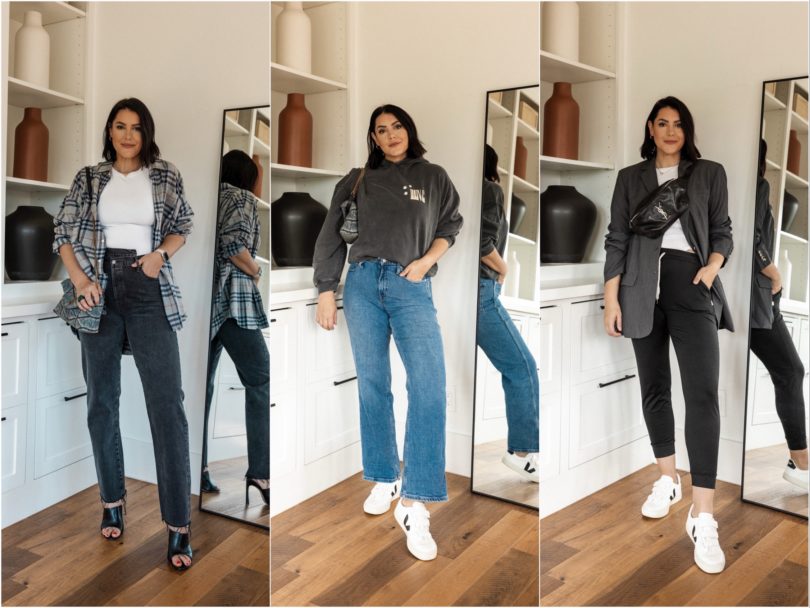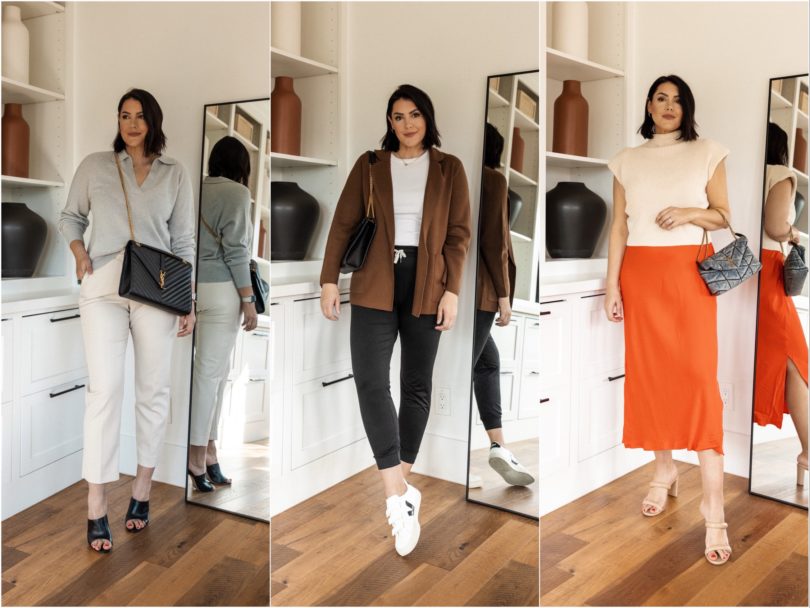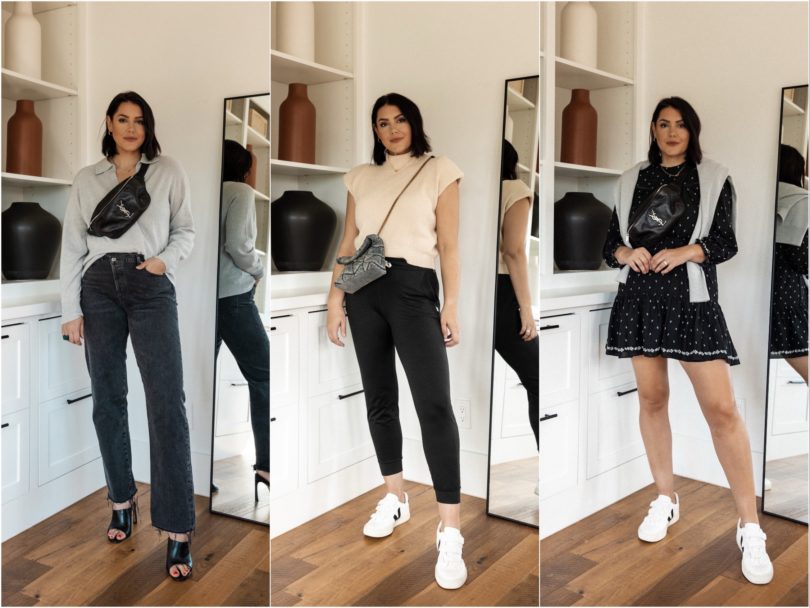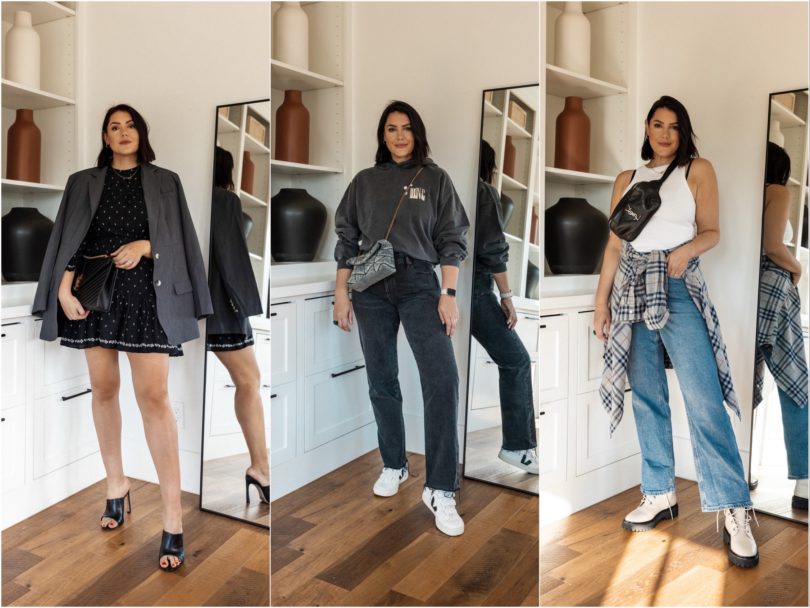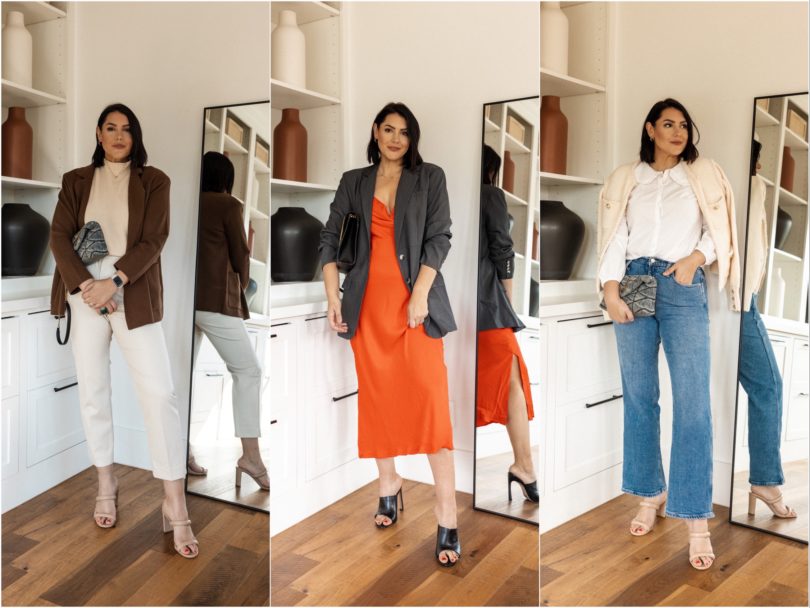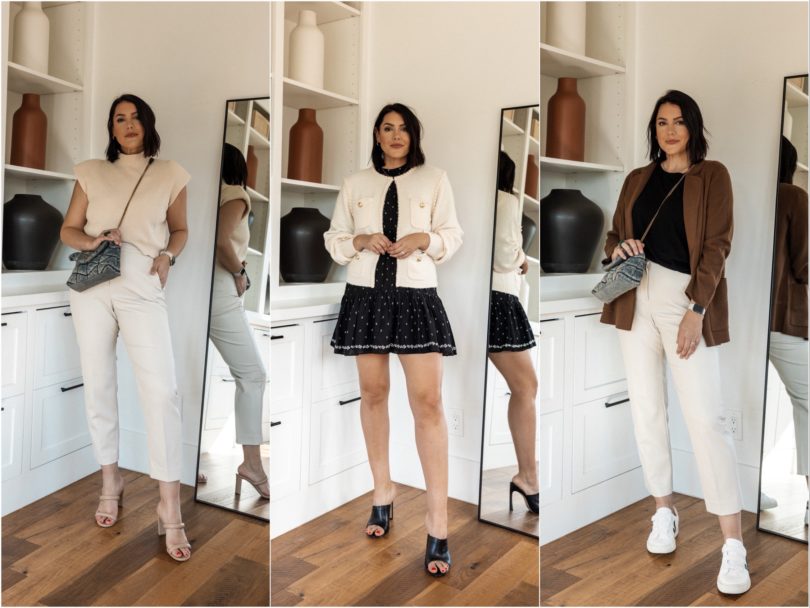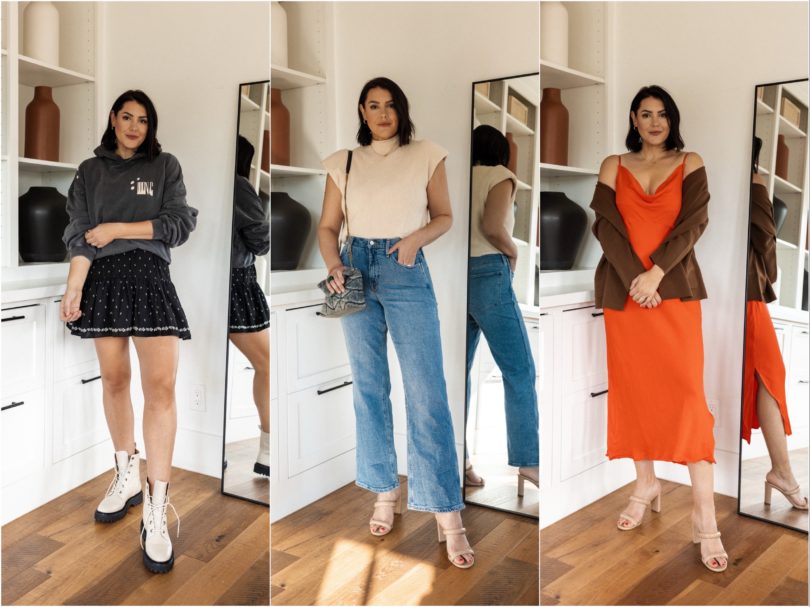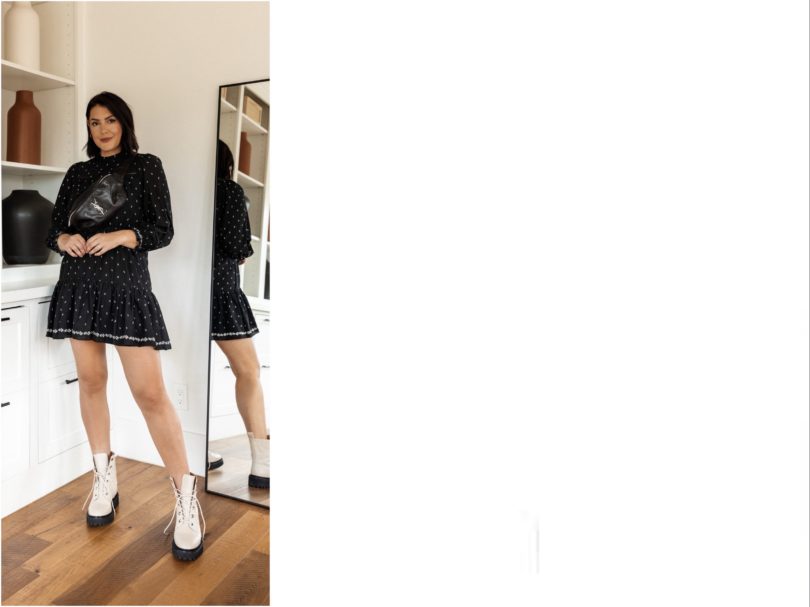 Okay, so from 1-40…which look is your favorite? Leave a comment below!
My Favorite Looks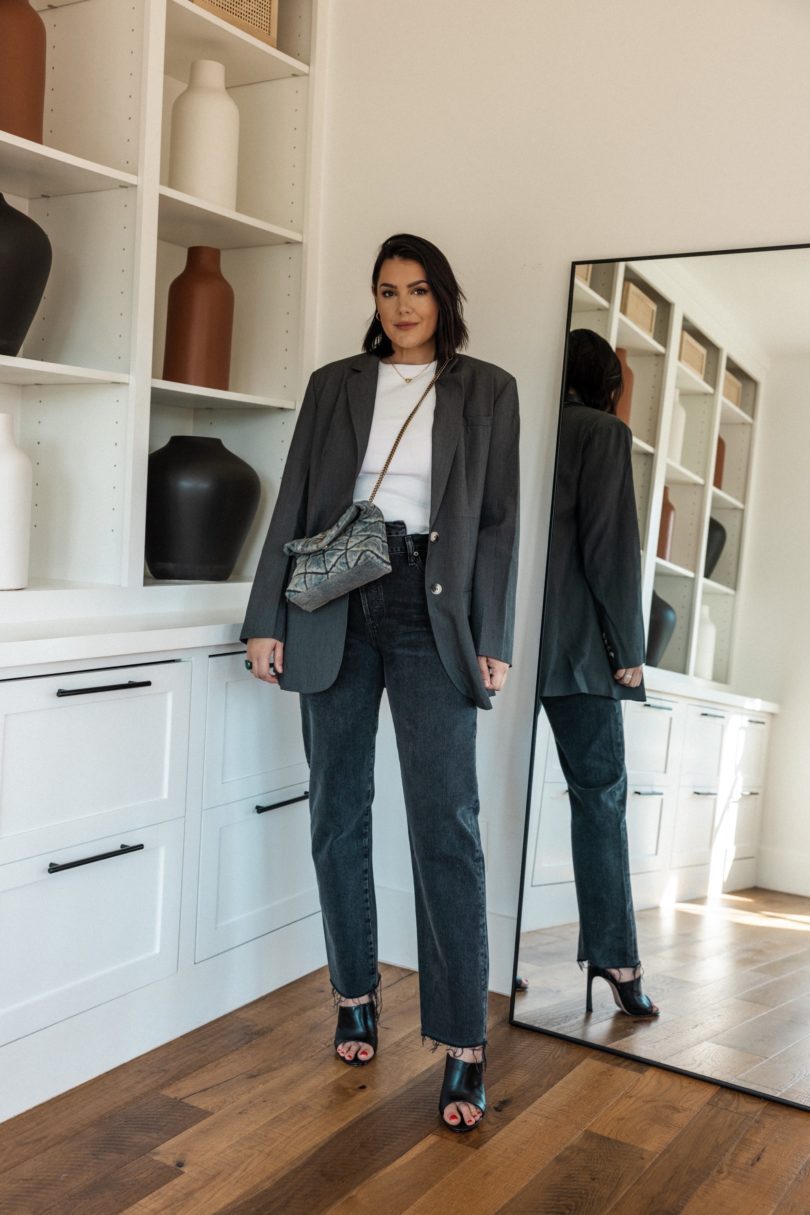 I love this oversized blazer so so so much. It was a recent Amazon find and I love it so. It runs large, so no need to size up as it's already oversized. I'm in the medium. Find it here!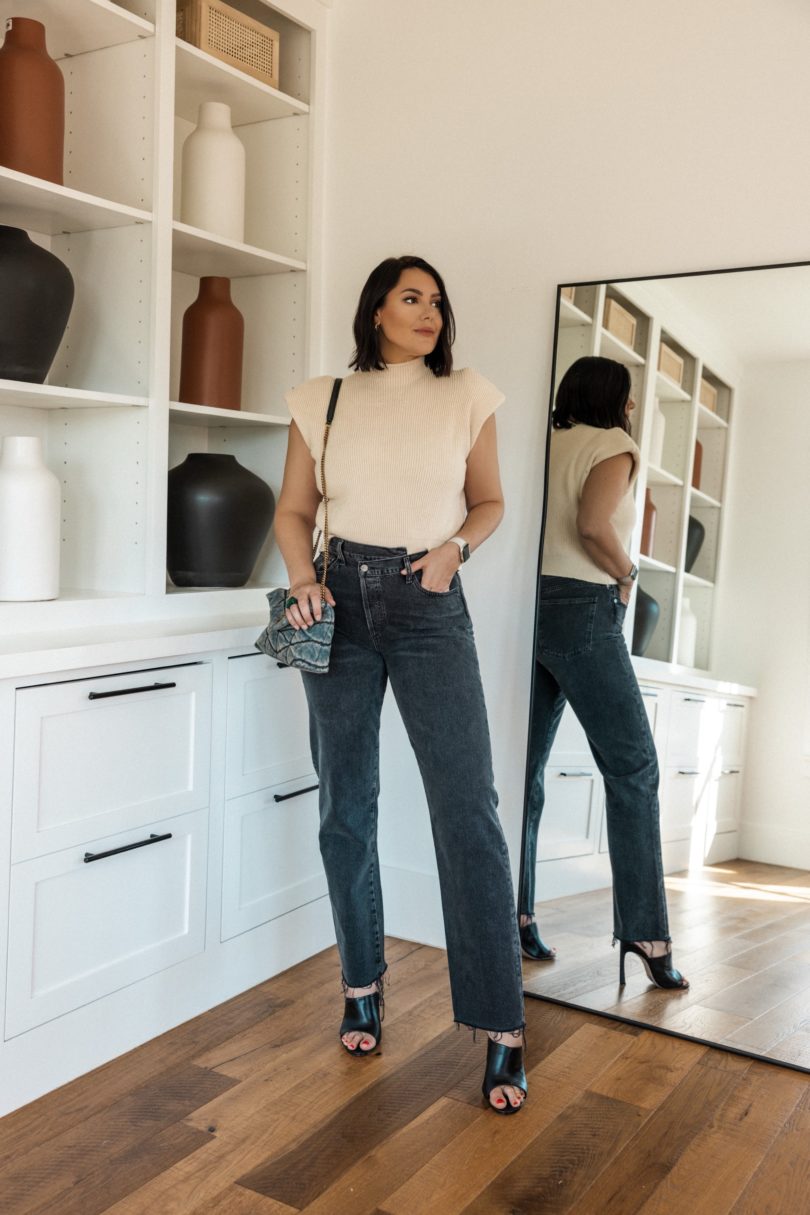 This sweater top is another amazon find! Also featured in last year's capsule, too! Find it here.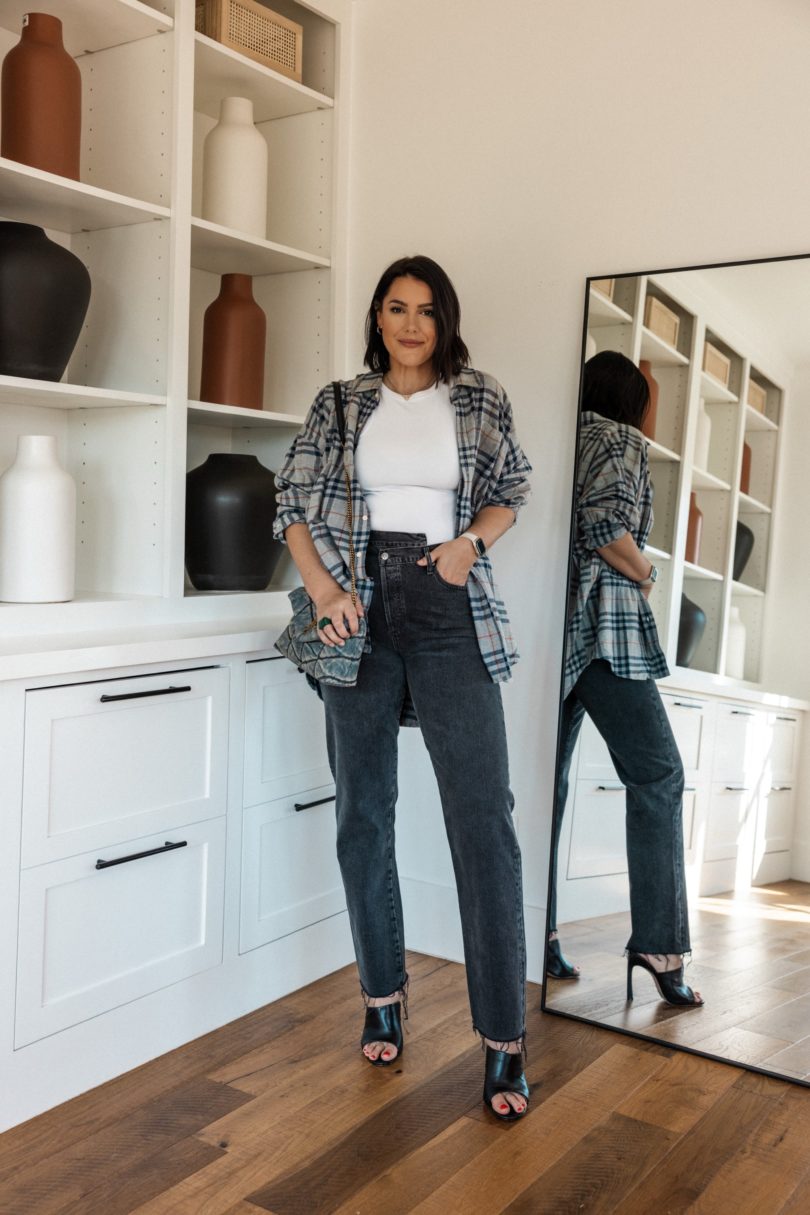 I may or may not have ripped this whole outfit from the Anthro site. But hey, if it works, it works! I love this top, super high quality and the fit is perfect. I've listed lots of alternatives here!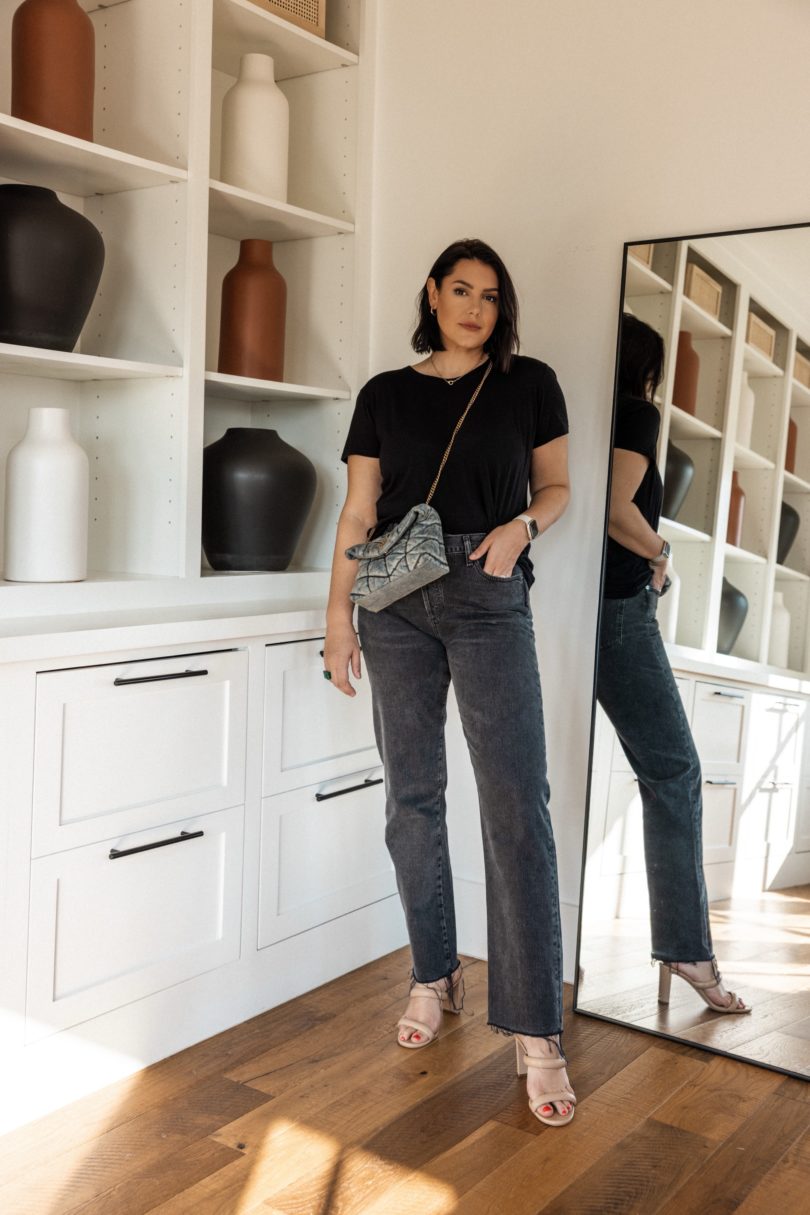 Sometimes simple is the best, don't you agree? I love this tee + straight leg jeans look with heels. Find the tee here and the Agolde jeans here.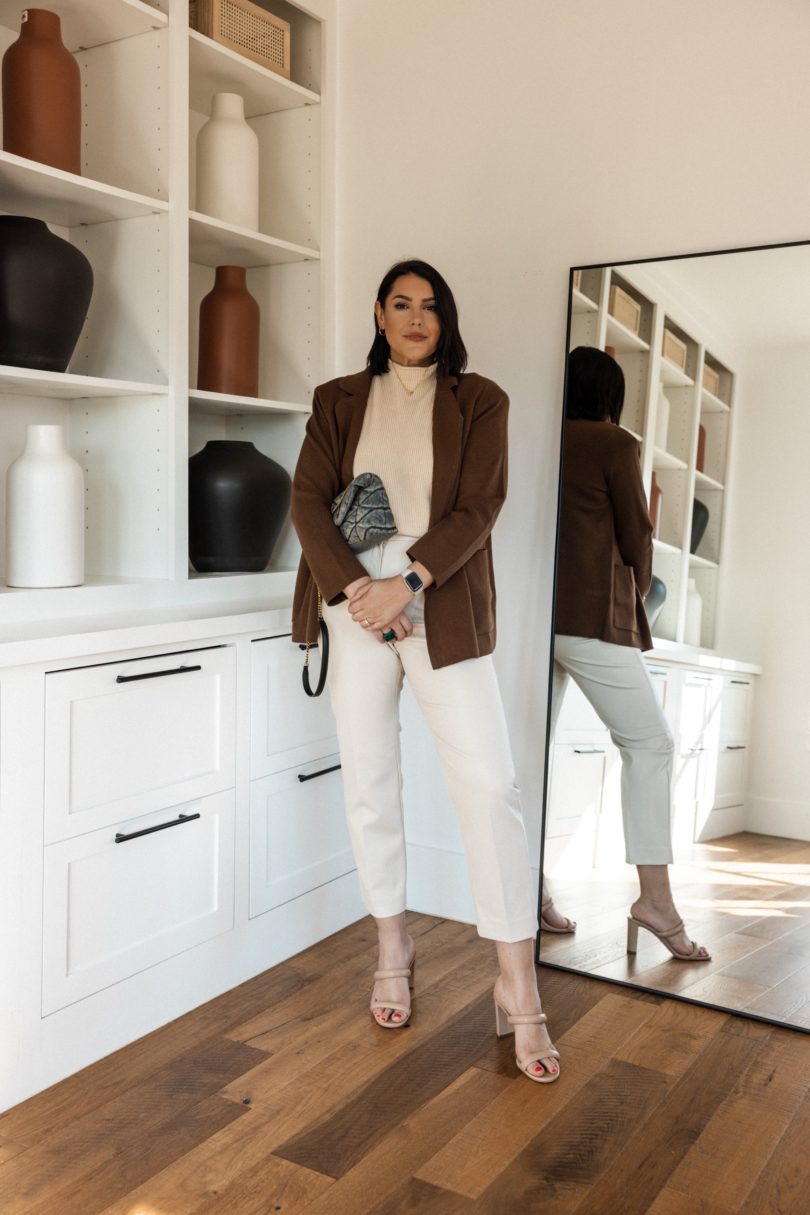 So what I love about this look is that the sweater top with the shoulder pads gave this knit blazer some structure and shape which just leveled up the vibe entirely. Such a great tip if you need a bit more structure to your knit blazers. Find the blazer here!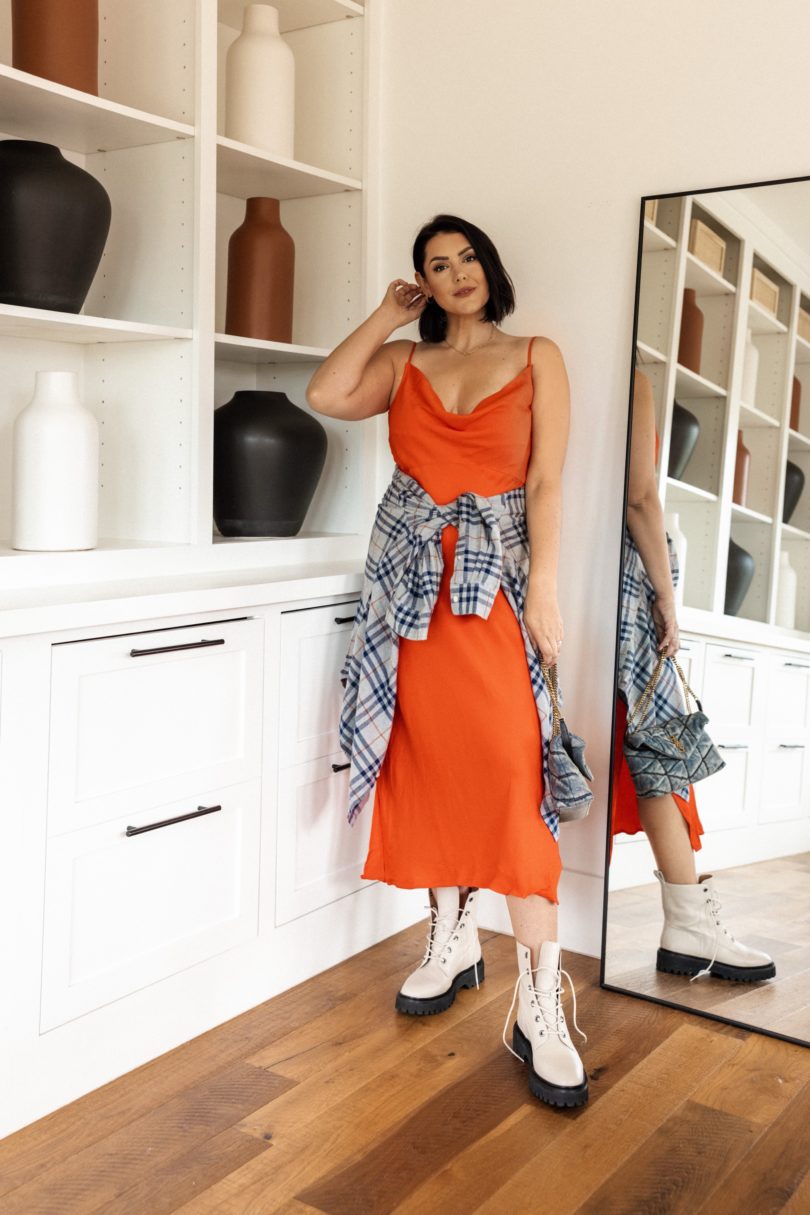 Sometimes when I conceptualize these outfits in my head they don't always work out. But this one did and I am obsessed. I want to put this one right back on. Find this dress here!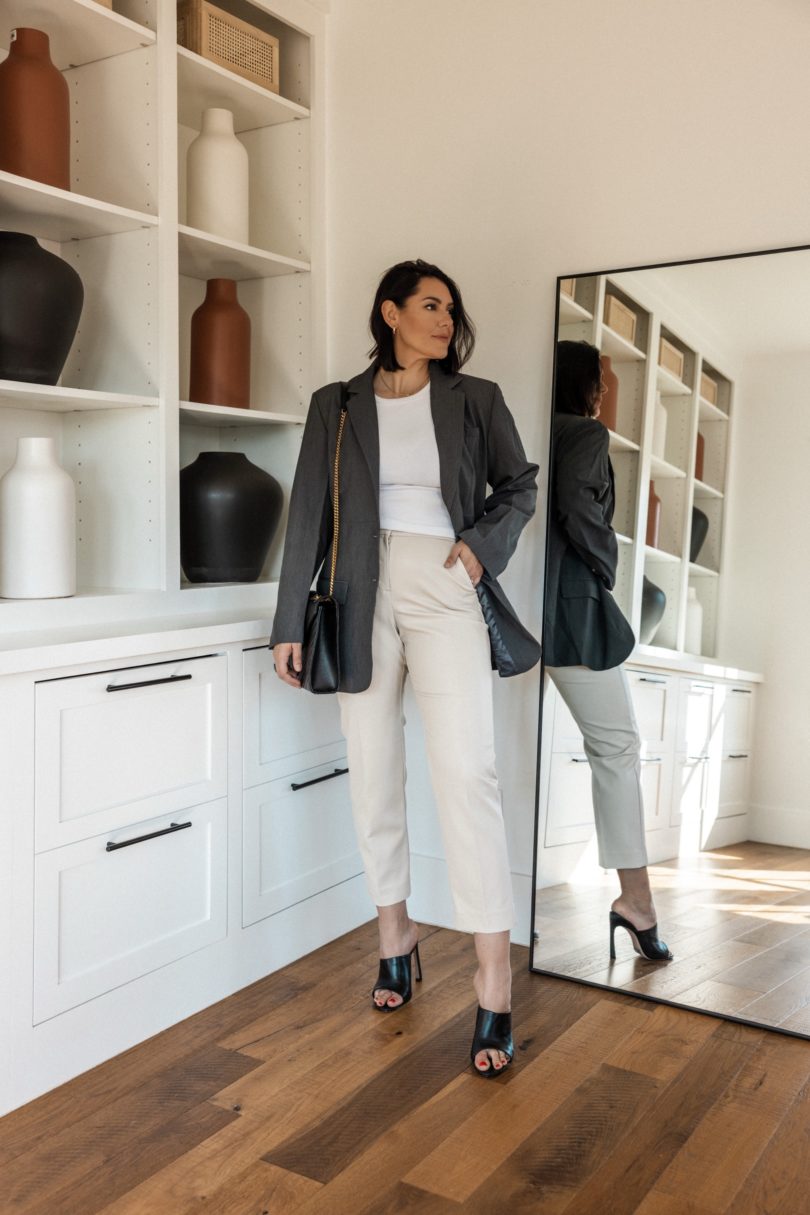 You already know I'm obsessed with the blazer, but these pants fit like a glove. They're from J.Crew and they fit like a dream and don't feel like faux leather at all. Find them here!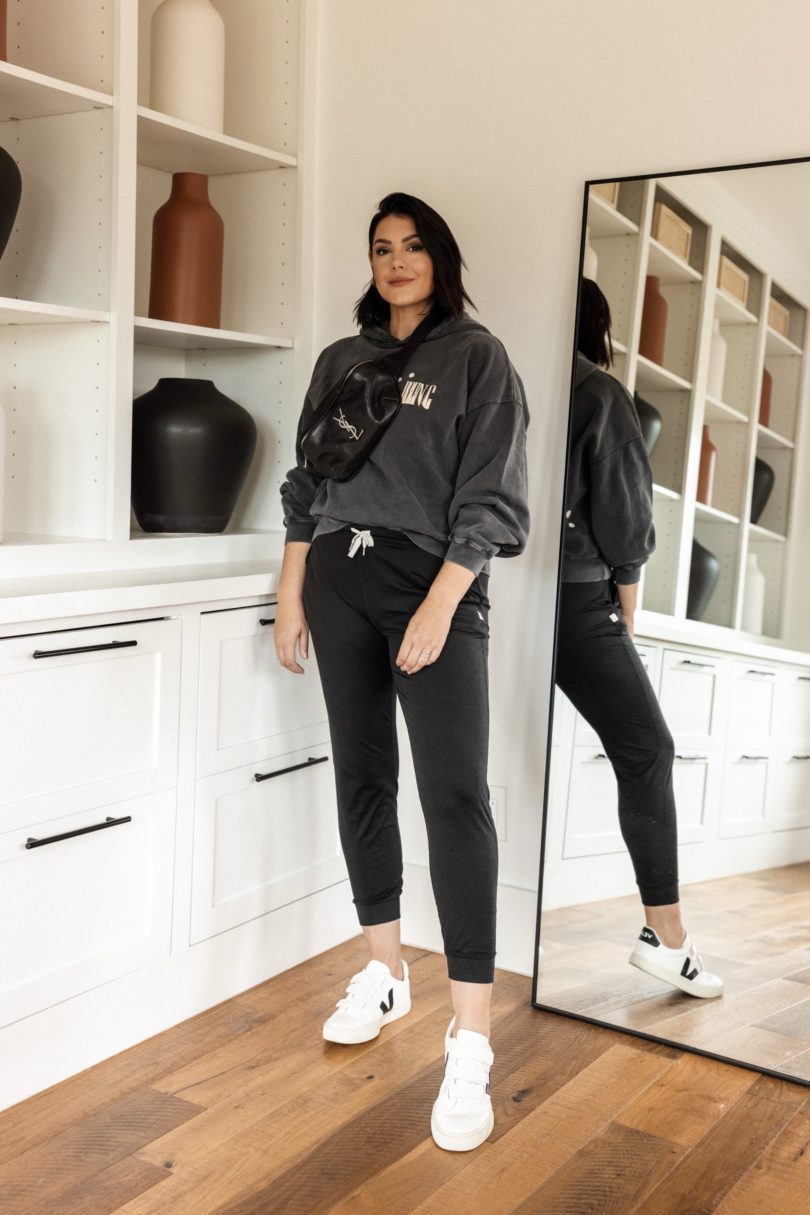 Love these Vuori joggers so it was a no brainer to put them in my capsule. Something about fall makes me bust out the joggers full time. Find them here!
______________________________
You can find all my other capsules here!
Last month's Capsule – September 2022