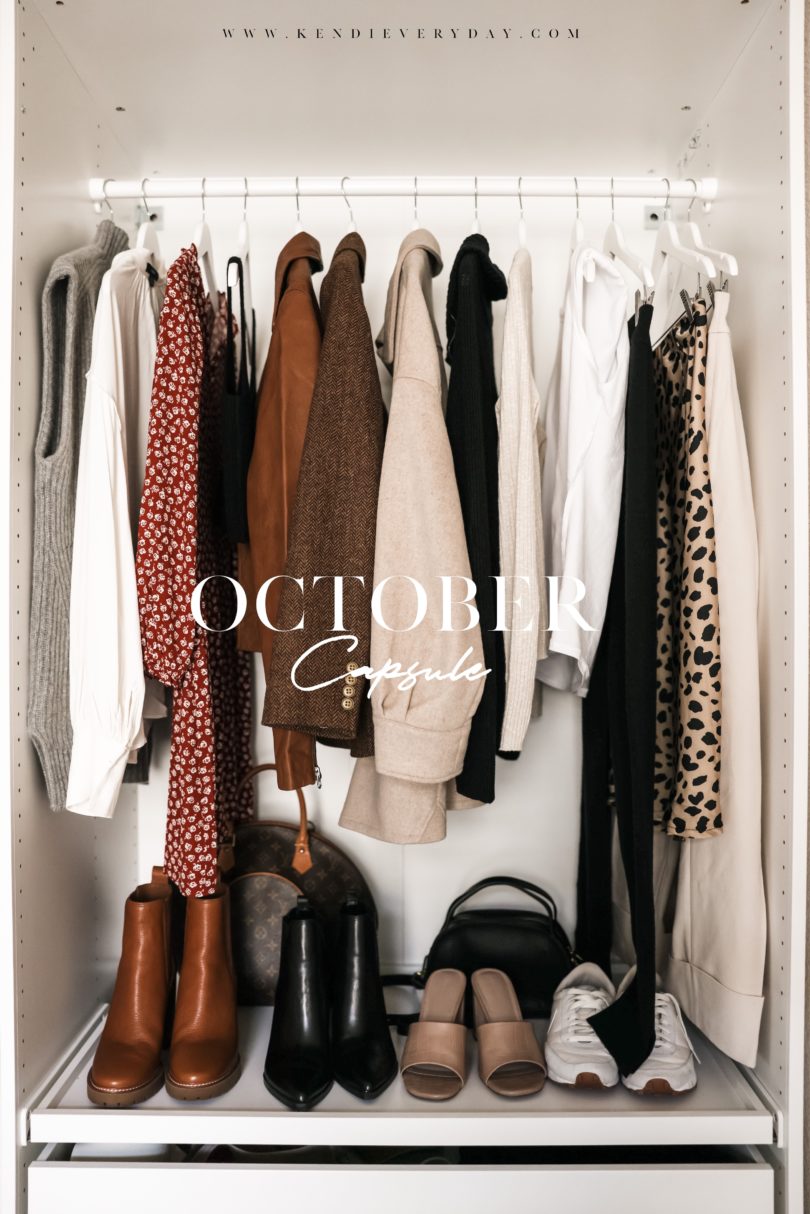 Happy October! I'm so excited for a new month that is actually starting to feel like fall! I'm wearing a pullover today and jeans and I'm actually not sweating. Baby steps for us Texans. Also can we give me a round of applause for actually doing a second capsule? I mean yeah I said I would but then I DID IT. Baby steps for us OG bloggers, too.
Once again, I didn't want to create any hard and set rules (i.e. 30 for 30) so I just kind of made a list of some of my go-to's lately and went from there. This month I've got about 21 pieces of clothing and shoes and 3 bags and I got about 36 different outfits out of it for this post! I thought of a couple more after we shot these, so there are definitely more options here.
Here are the items I picked for this month's capsule.
I've linked everything in the side bar so you can find everything there. Also, just like last month I've created an alternative items post for this capsule. Some items are low on stock, some are more pricey, so I've tried to find some options for you to recreate as many outfits from this capsule as you can on your budget. Find that post here.
So let's get to the outfits!
24 Pieces / 36 Outfits

___________________________
A Few Favorites
I started picking favorites and then realized I have a lot of favorites. Just goes to show you that if you like the pieces you own, building outfits can be easy! I'm going to break it down by my favorite pieces and combos.
The Tweed Blazer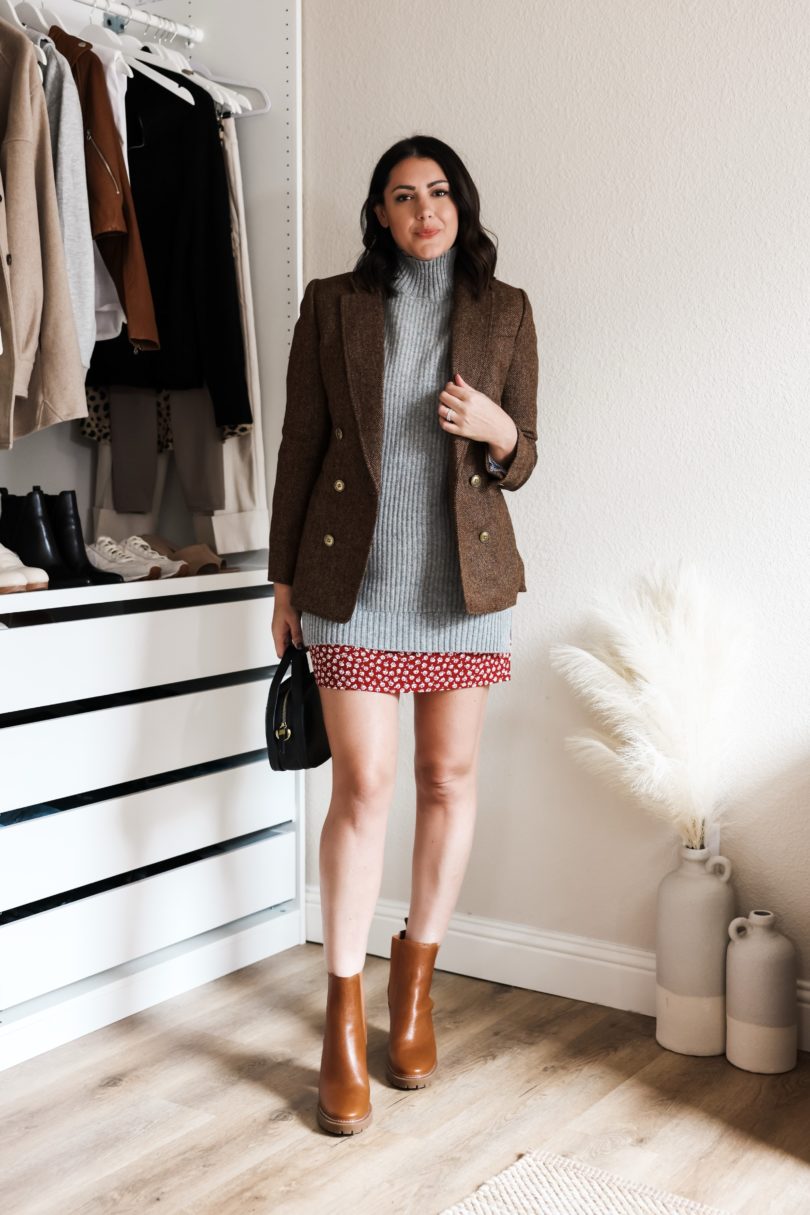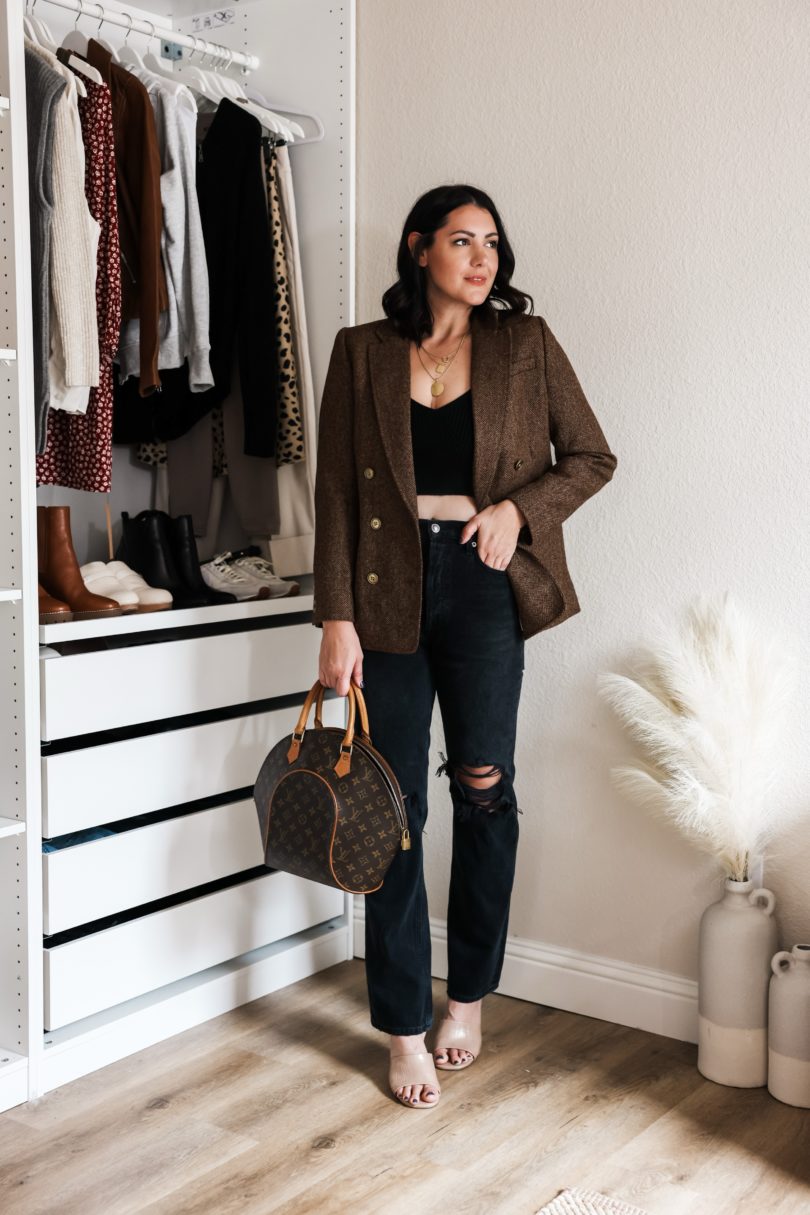 Why I love it: Does anything scream 'IT'S FALL!' more than a tweed blazer? It just feels like autumn when I put it on and good Lord is it a great layering tool. I love using a blazer as an in between before coat season, it's a nice outfit finisher. Also Meg Ryan Autumn is here and this blazer is giving me all the When Harry Meet Sally vibes I need right now. I am in the 8, find it here!
The Floral Dress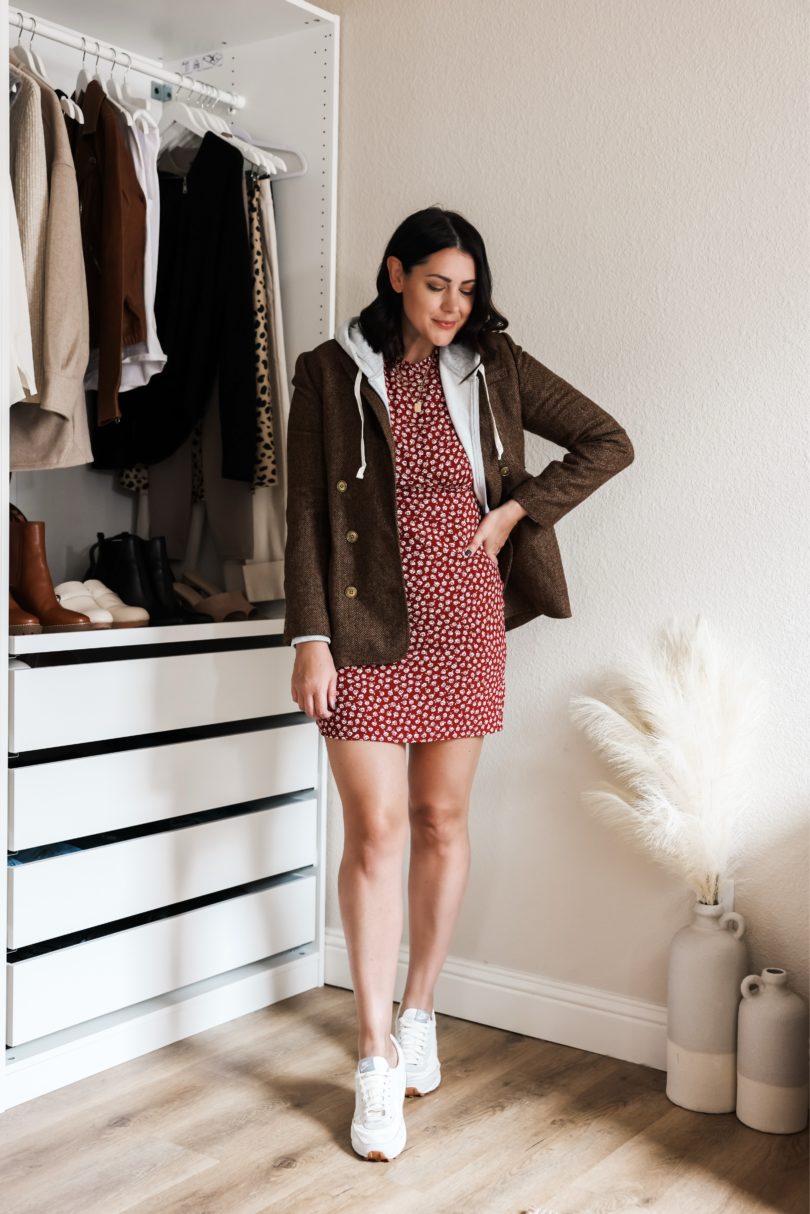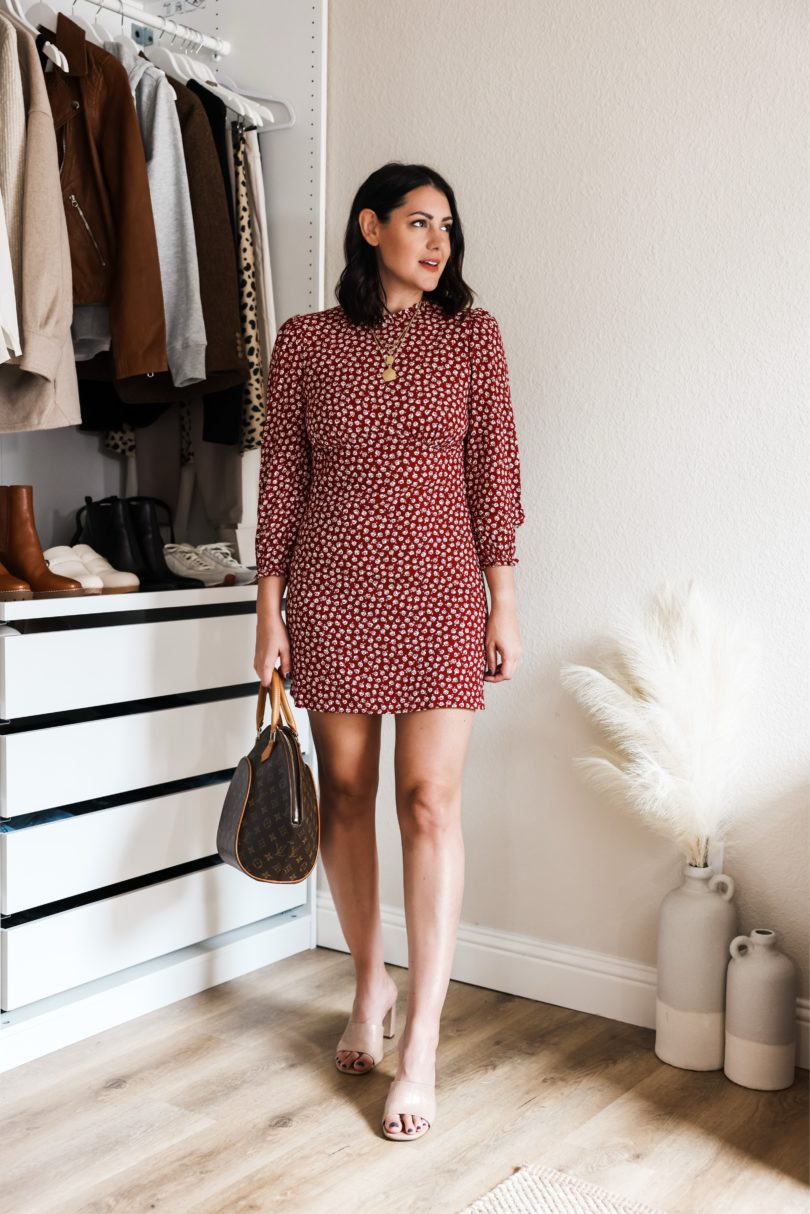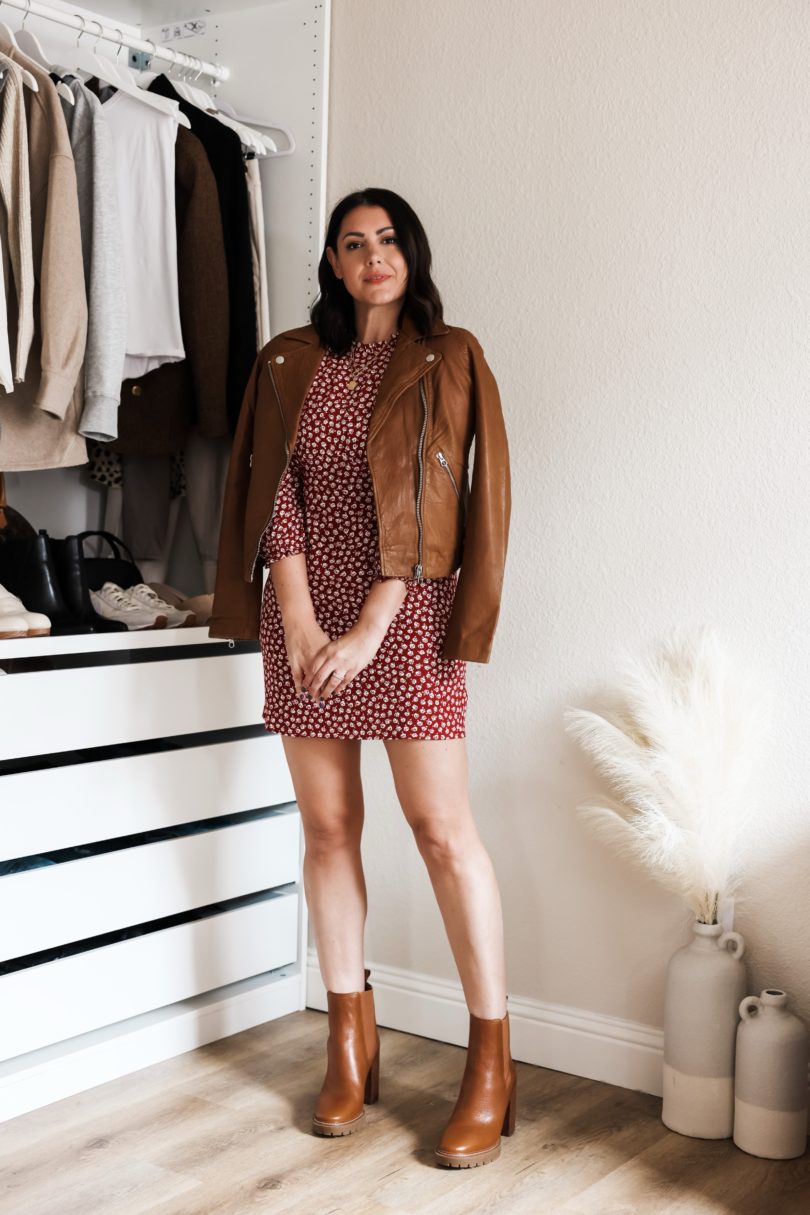 Why I love this: Ya'll the color name for this dress is KENDIE — spelled wrong but SO close. I took it as a sign. I was looking for a red floral dress and this Reformation one was exactly what I was looking for. She's a little short, won't lie, so size up if you need more length. But otherwise it's TTS. I am in the 8. Find it here!
The Trouser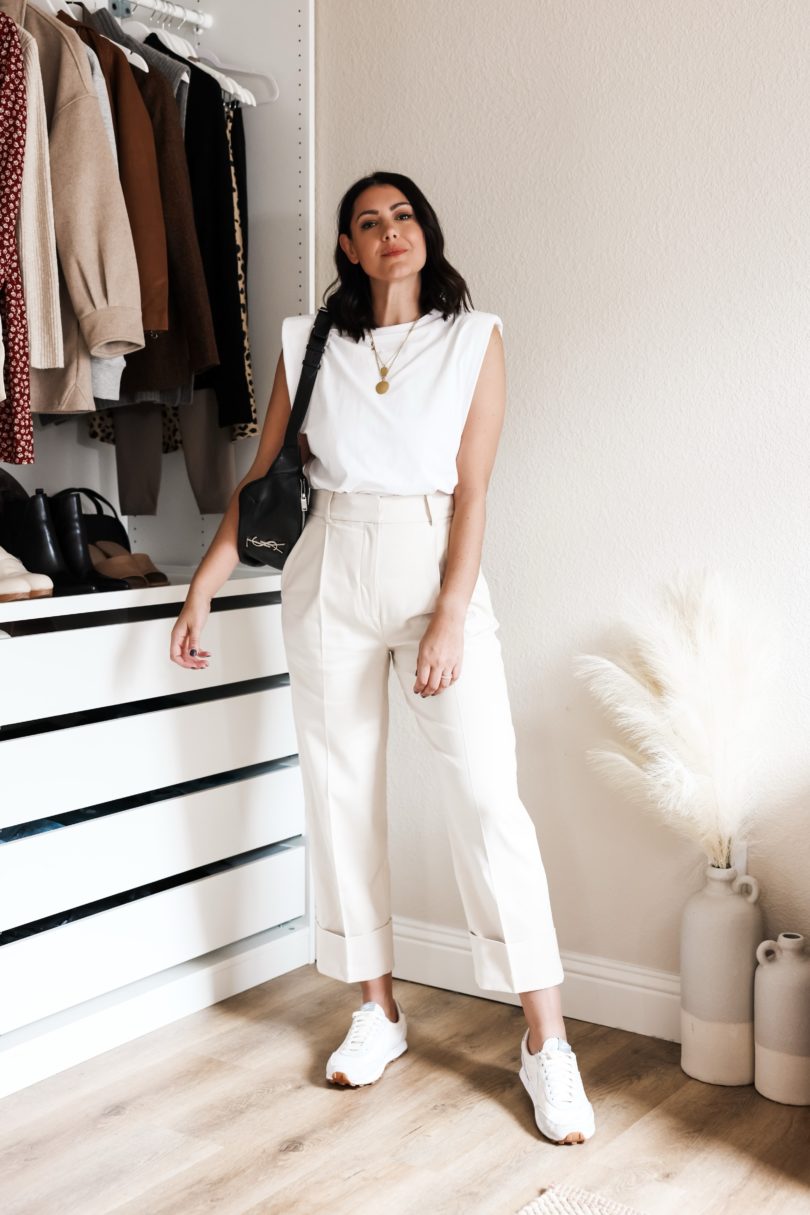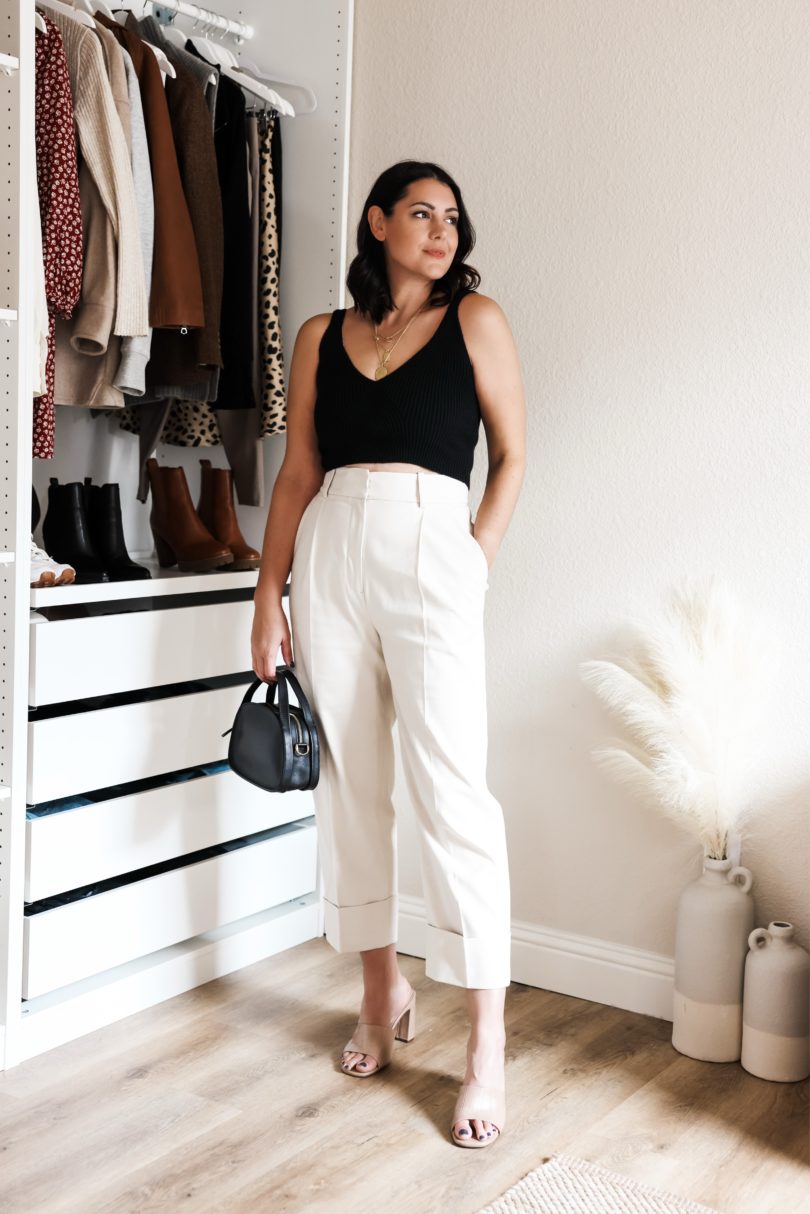 Why I love these: White trousers for fall? It's a risk I absolutely took because what looks better with white than a stark contrast of black or cognac leather? Trousers are the quickest way to fool someone into thinking you've got your life together. These are sold out but I've found some altneratives here!
The Shacket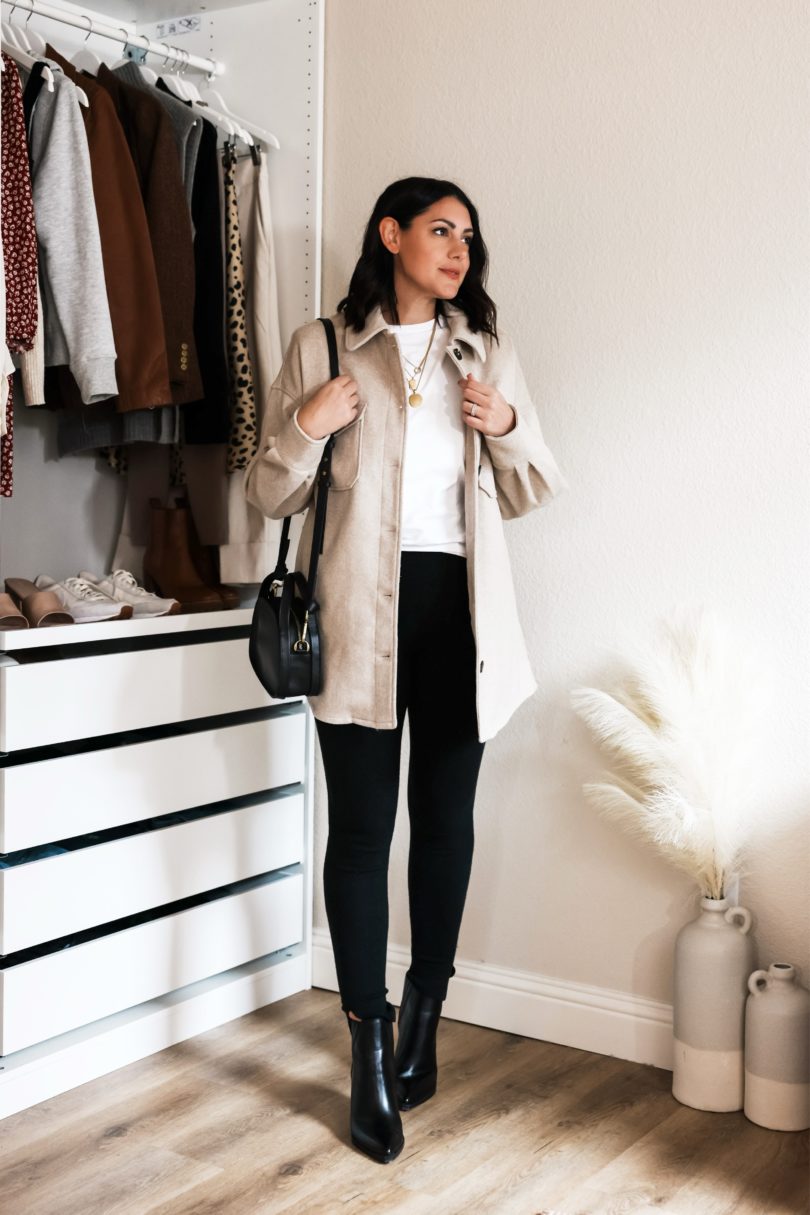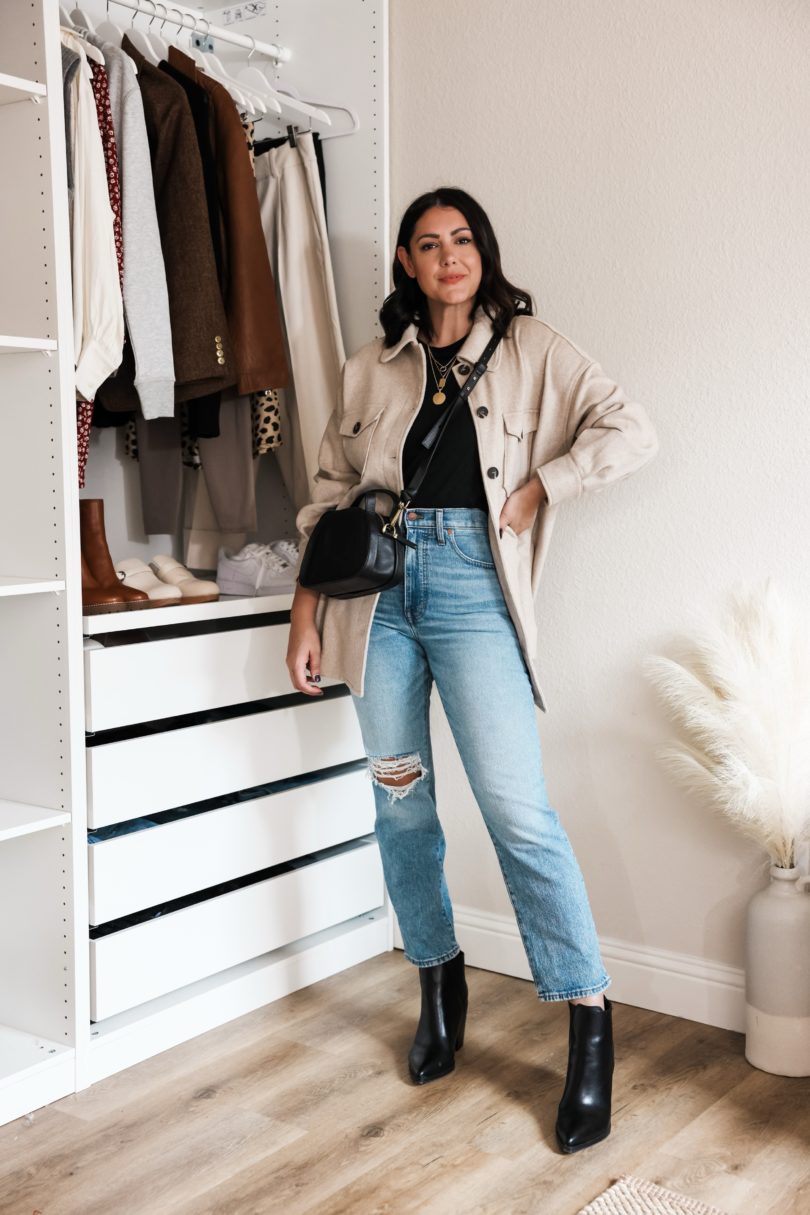 Why I love this: My mom asked the other day how I felt about the Shacket and I said I love it and that it was going to be in my capsule. I love a thick shirt jacket though, not a thinner one because for me I need the structure and that's what this one gives. Way more jacket than shirt but it works so well for another layer that you can option out during the day if needed. Find this one here! I wear the medium. 
The Flare Jeans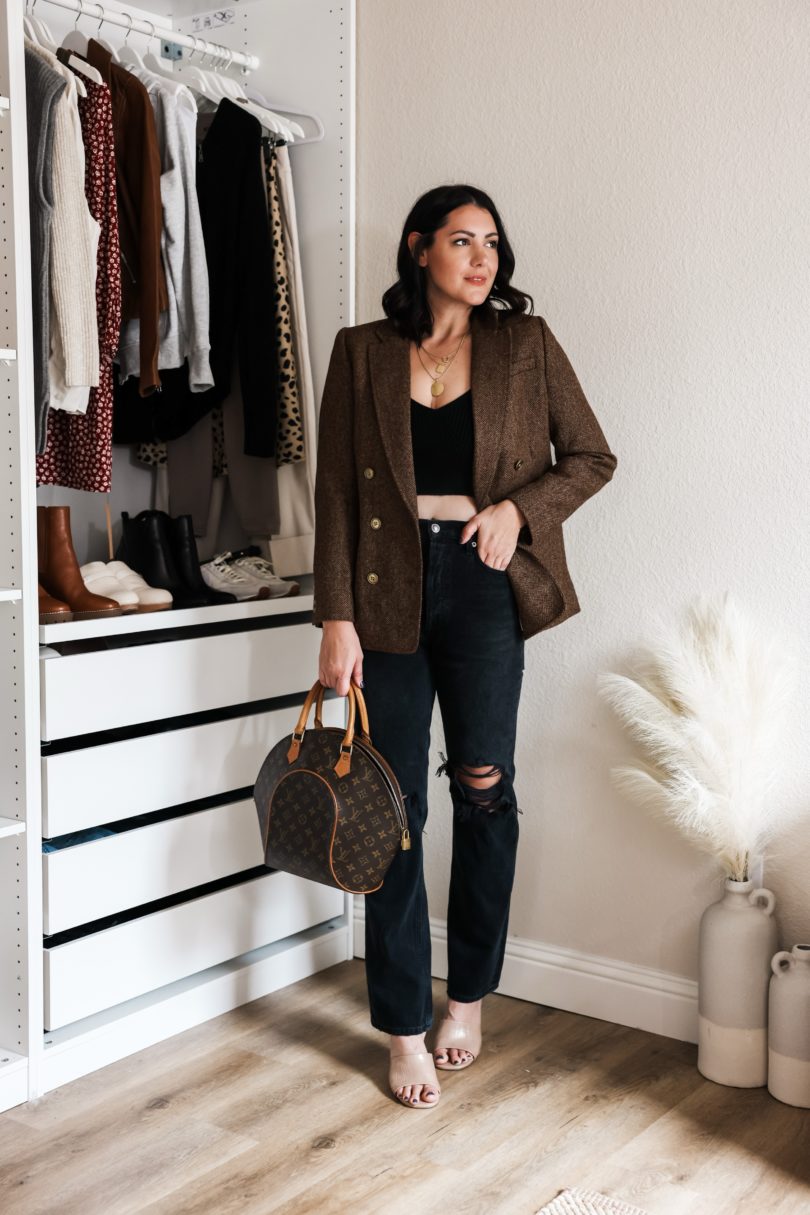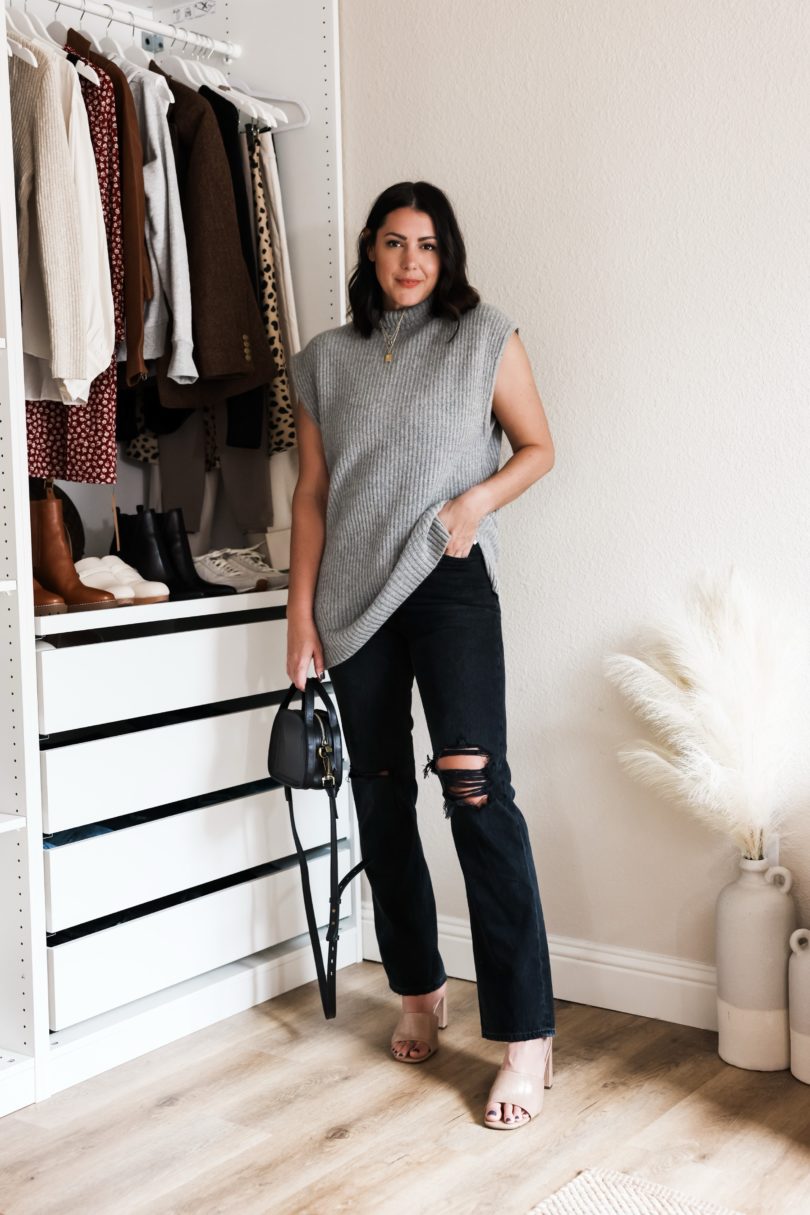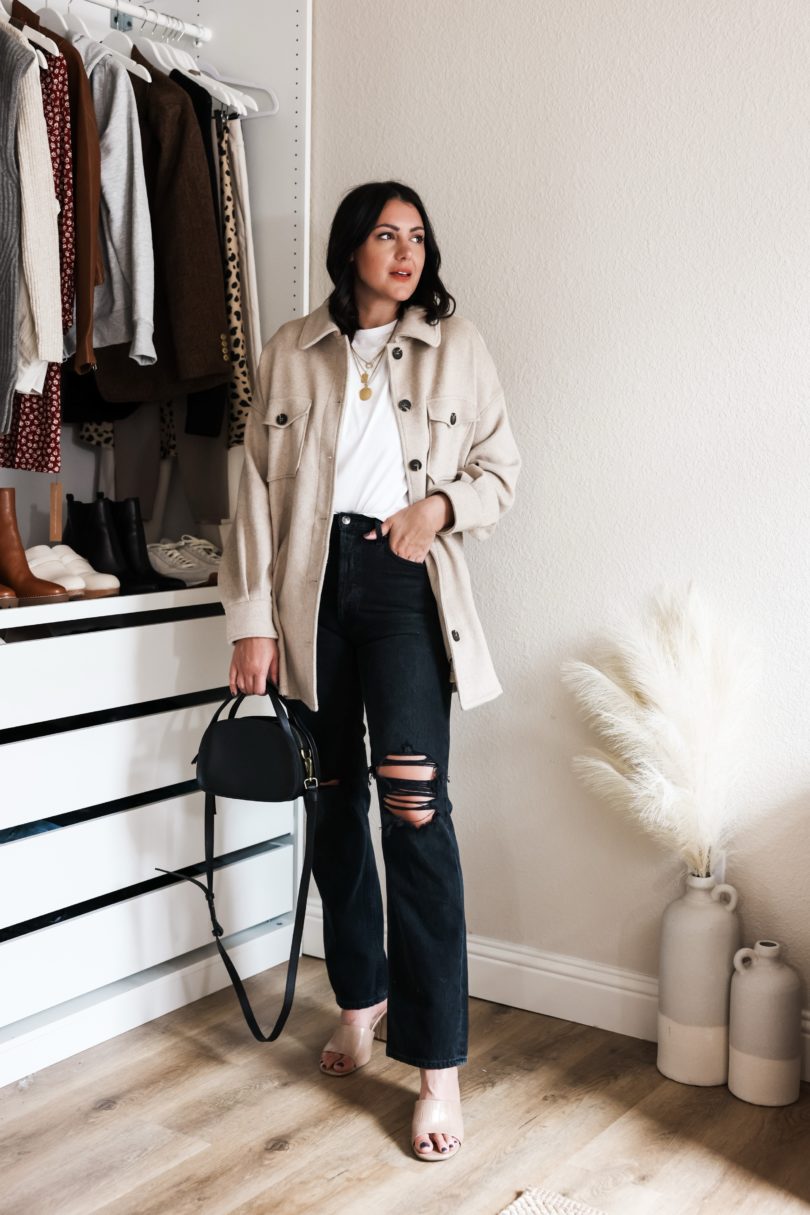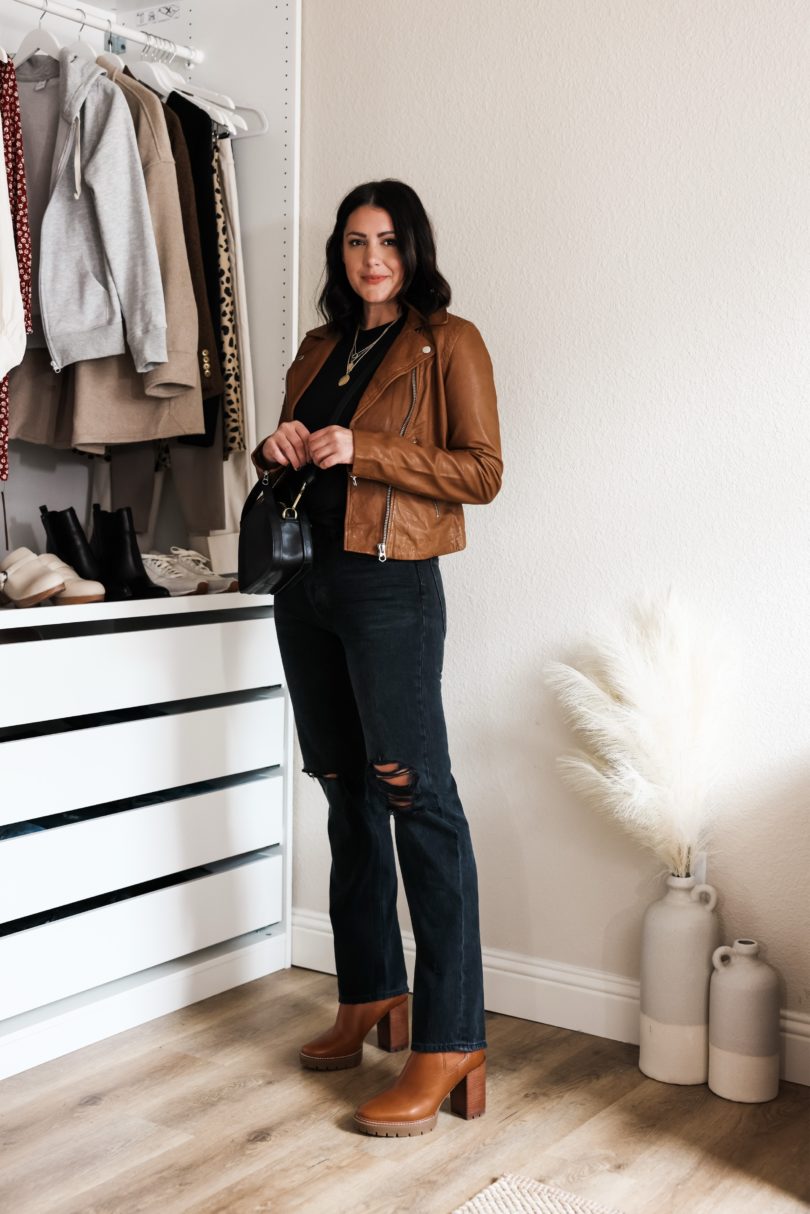 Why I love this: Going to be honest here, these were a trick for me to style. I am SO used to skinny jeans and everything that works with skinny jeans but these definitely threw a curve ball my way. I really like this silhouette but it's different for me! I love them with a heel, personally but I'm excited to see how I'll continue to style them through the fall with boots. I am in the 29, fit is snug I sized up! Find them here.
_________________________
Which look is your favorite? Let me know in the comments below!
Want more? Read My September Capsule Post Here!