About a month ago I had this thought of putting together monthly capsules with some of my favorite items for the month, no rules, no limits, just a few favorites and then make lots of outfits out of them. I love finding posts like this and I know you do, too. I formally decided to do monthly capsules last week, I even put it in my planner. And then I realized September is coming in hot and if I was going to do this, I needed to do it… NOW. Like right, right now. (Sign up now for my tutorials on being a professional procrastinator. Coming next month.)
I didn't want to create any hard and set rules so I just kind of made a list of some of my go-to's lately and went from there. It turned out to be about 15 pieces of clothing and shoes (plus 3 bags) and I got about 32 different outfits out of it for this post. This number may change from month to month, but hopefully this capsule and future posts can help you plan your outfits for the month and for fall. I'm a little late this month — see previous paragraph — but I plan on putting one together for the first of every month so it can be a guide to getting dressed for the next 30 days. Let me know what you think below!
Luckily, I tend to think about things (and in turn, buy things) in terms of color so this capsule came together very easily because everything I own right now complements each other so well. As you can see I am very very into this sage / light army green hue for fall, and it all works so well with my other neutrals. A little pop of green goes a long way, as you will see.
Here are the items I picked for this month's capsule.
I've linked everything in the side bar so you can find everything there.
So let's get to the outfits!
15 Pieces / 32 Outfits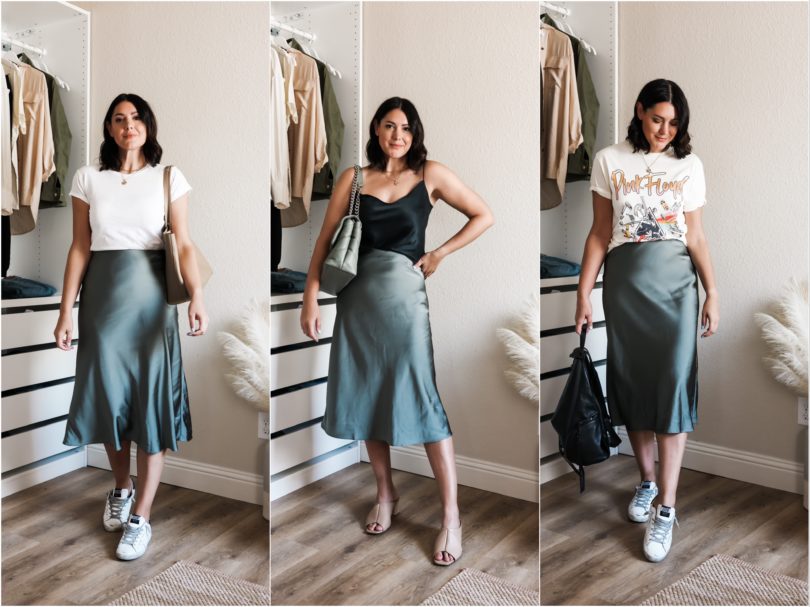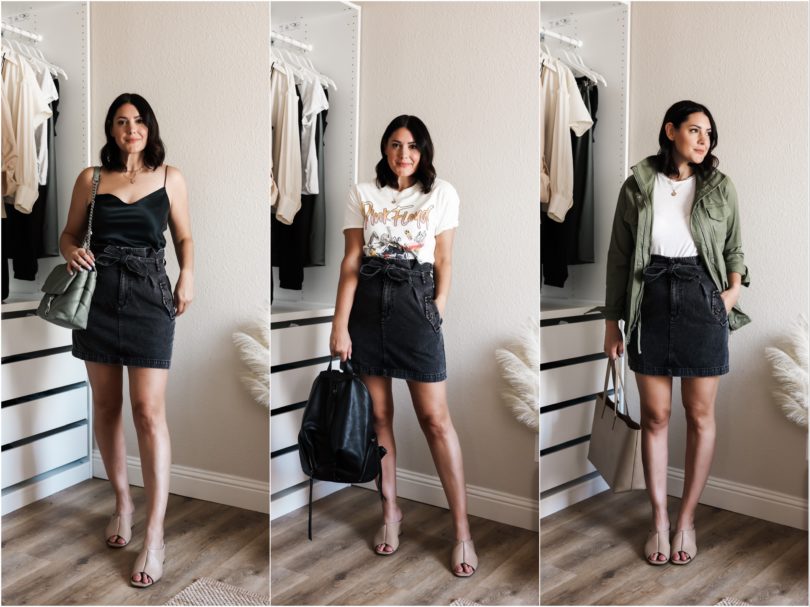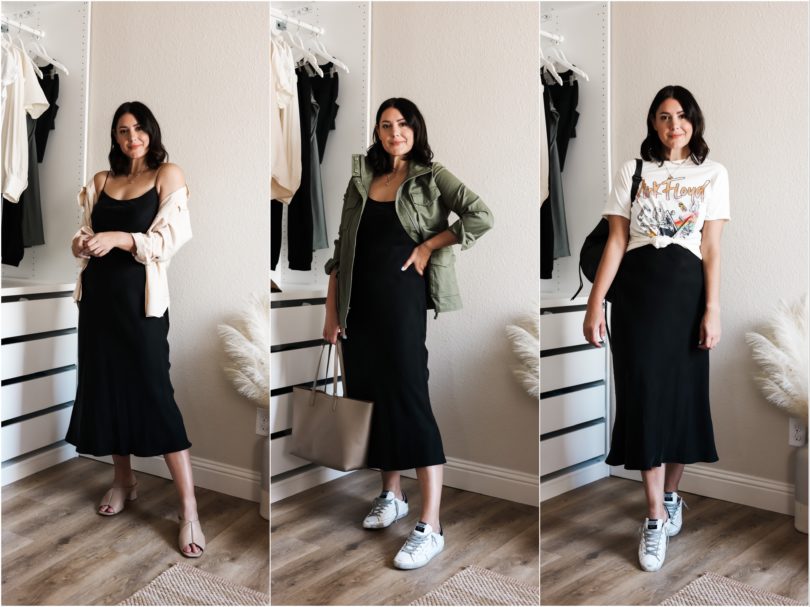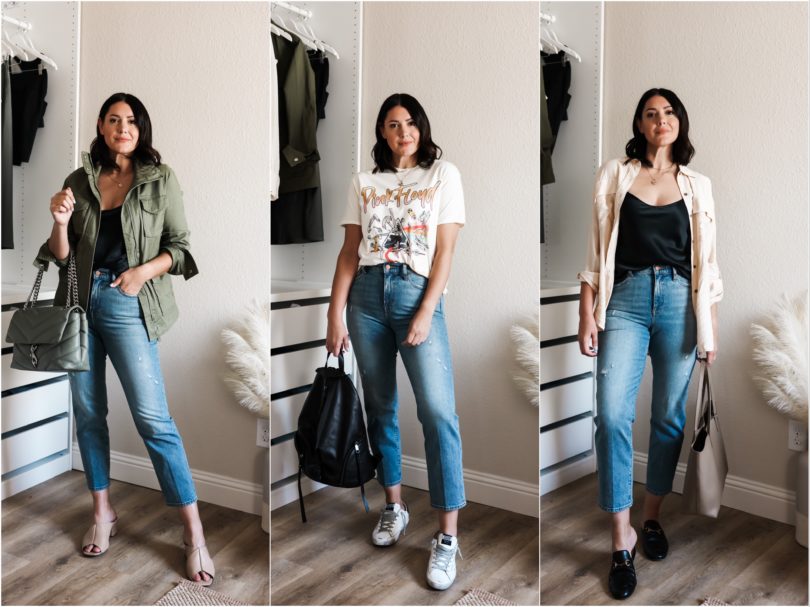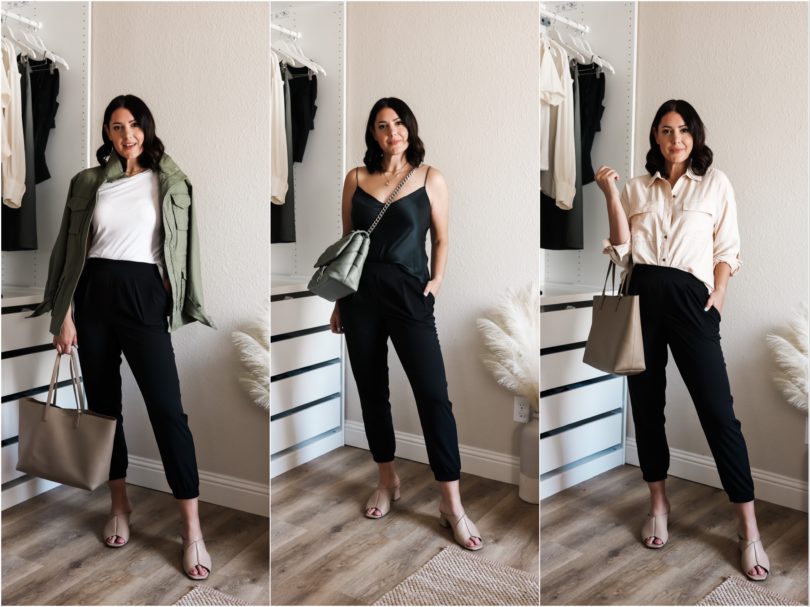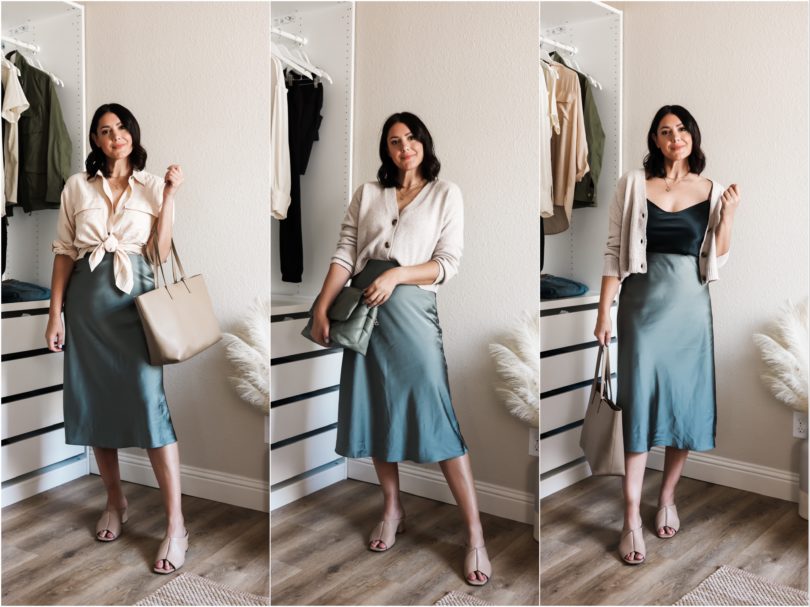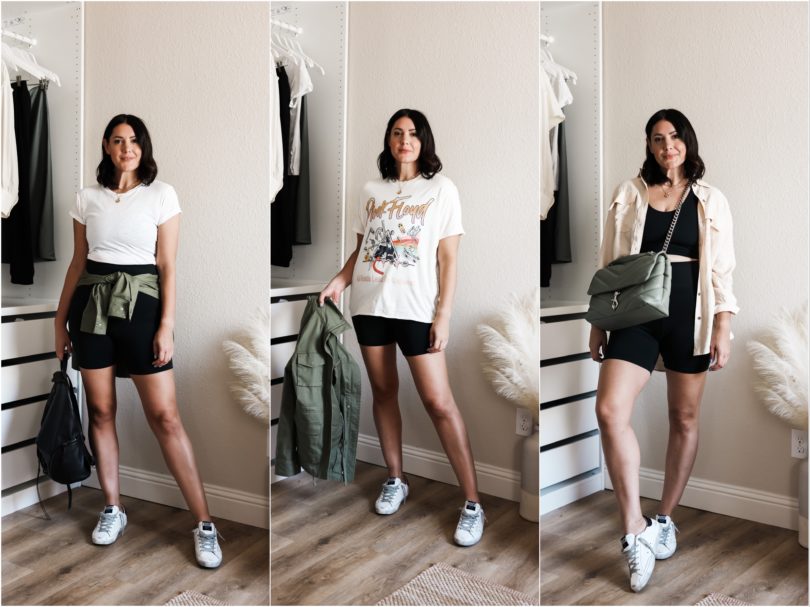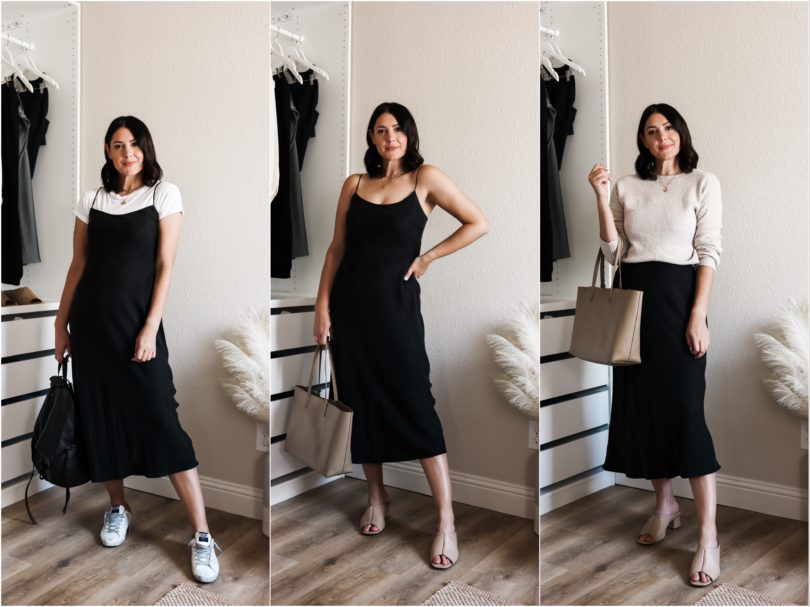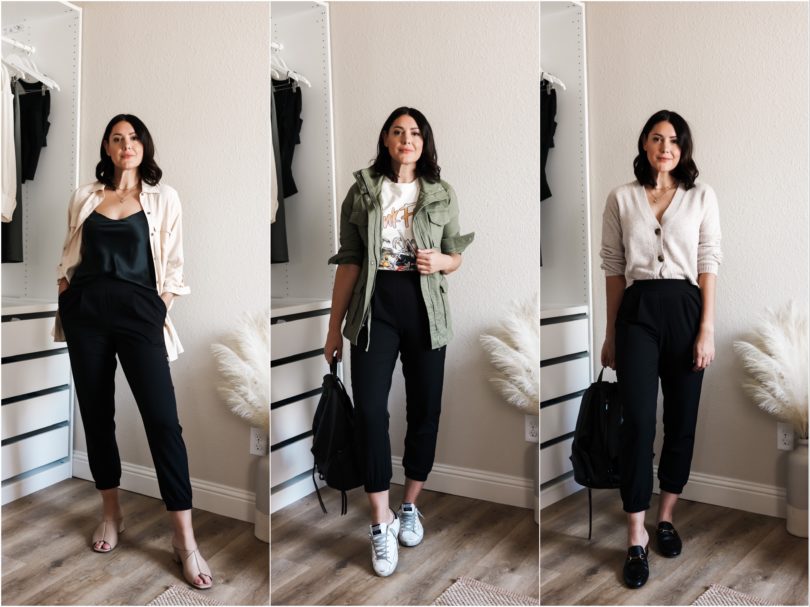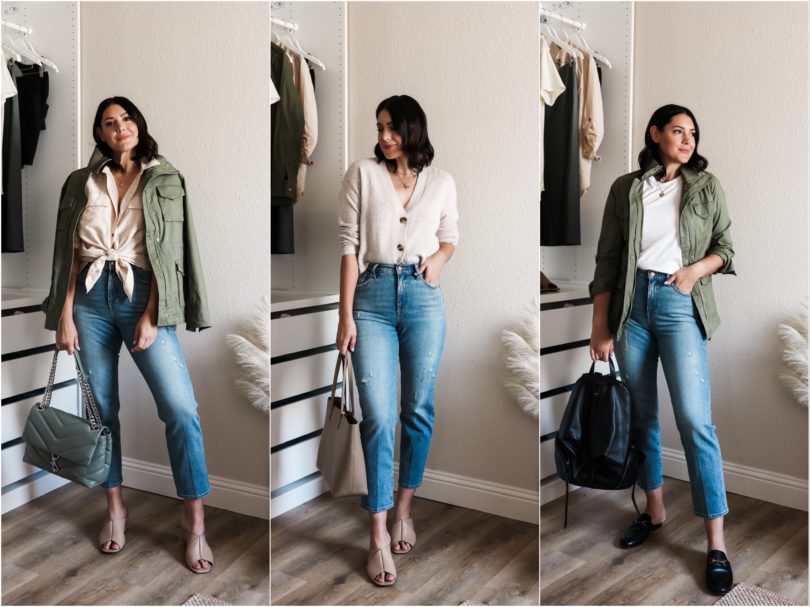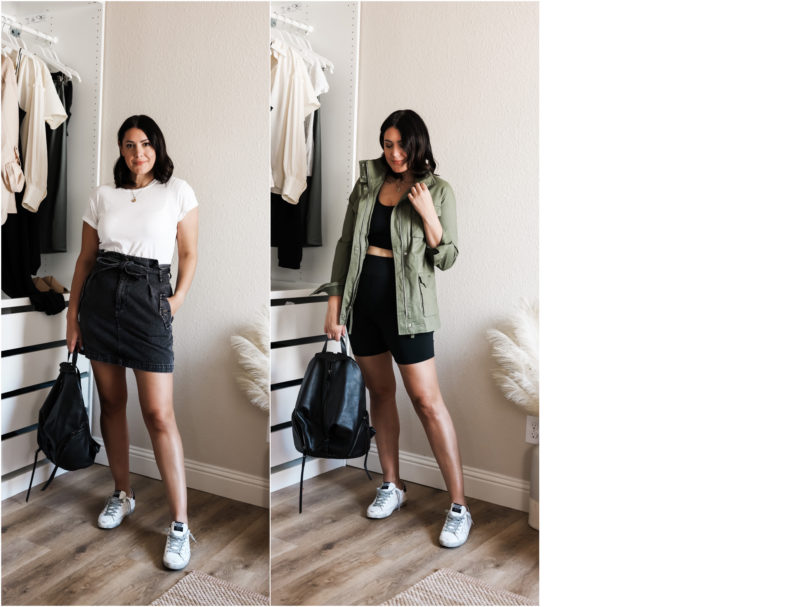 ___________________________
A Few Favorites
I started picking favorites and then realized I have a lot of favorites. Just goes to show you that if you like the pieces you own, building outfits can be easy! But just for favorites sake, here are my top 10: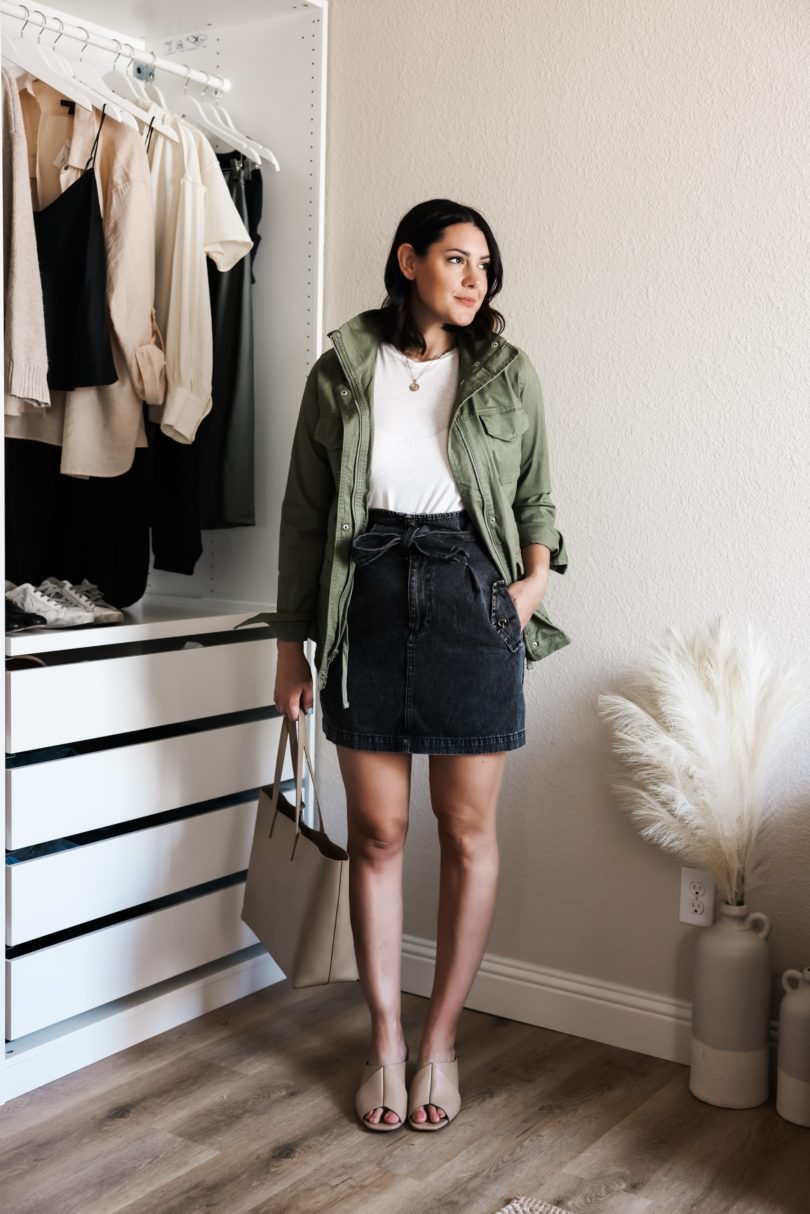 I love the ease of this outfit but how complete and pulled together it feels with the jacket.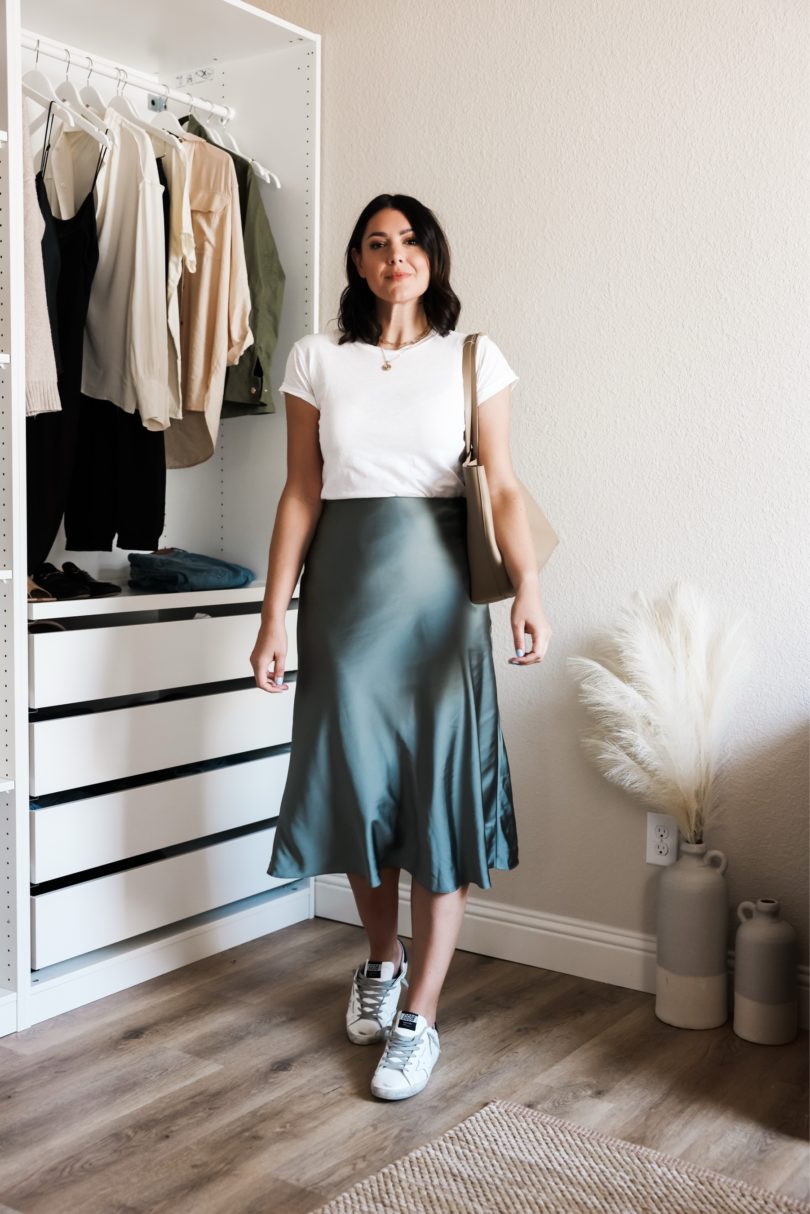 Take a simple tee, your favorite sneakers and mix it with a fancy skirt for an everyday look.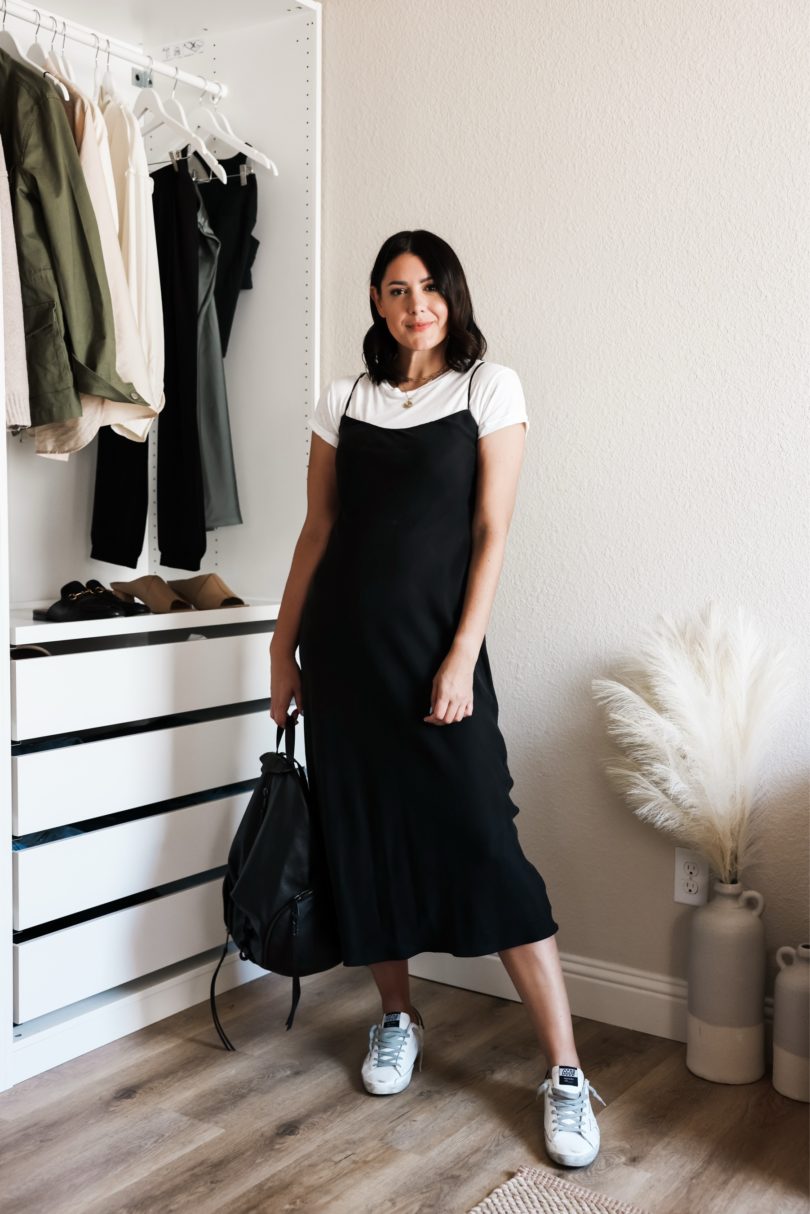 Need a bit more coverage? Put a cap sleeve tee under a slip dress for a casual alternative!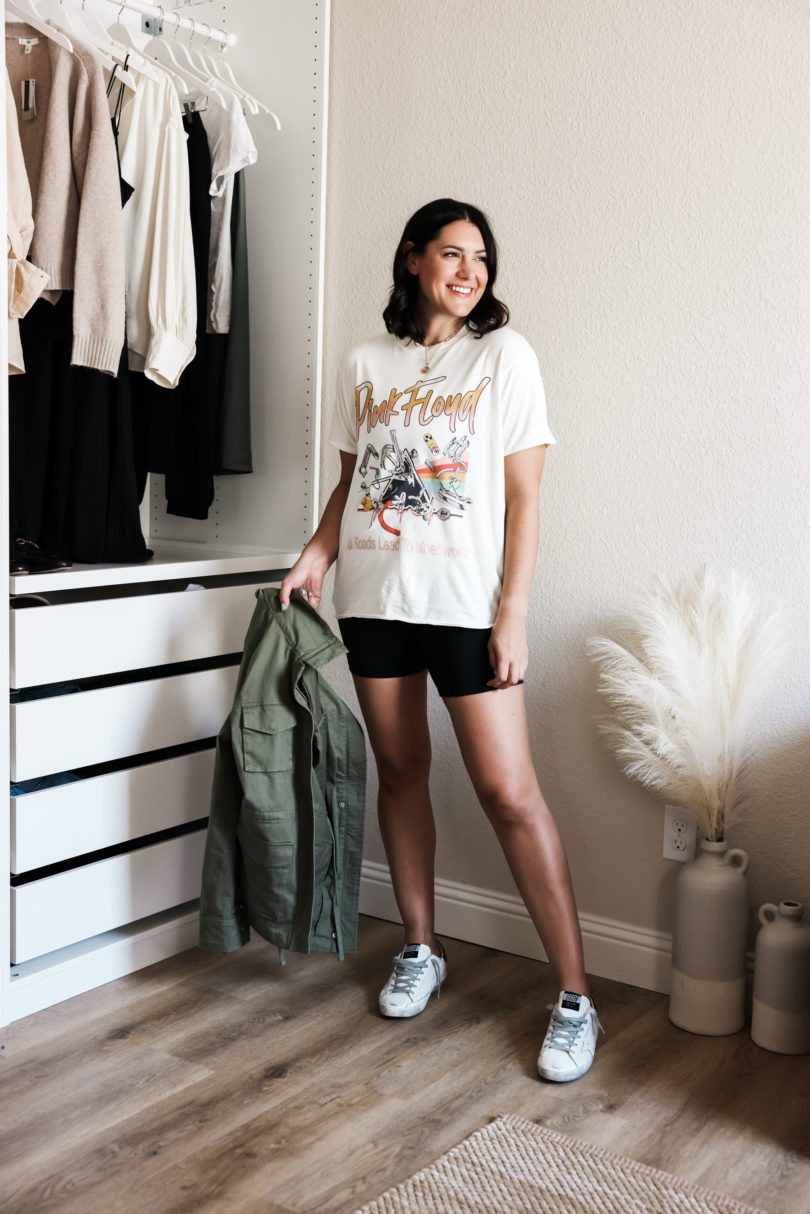 An oversized tee and biker shorts is my go-to for the weekend. Top it with a jacket for cooler days.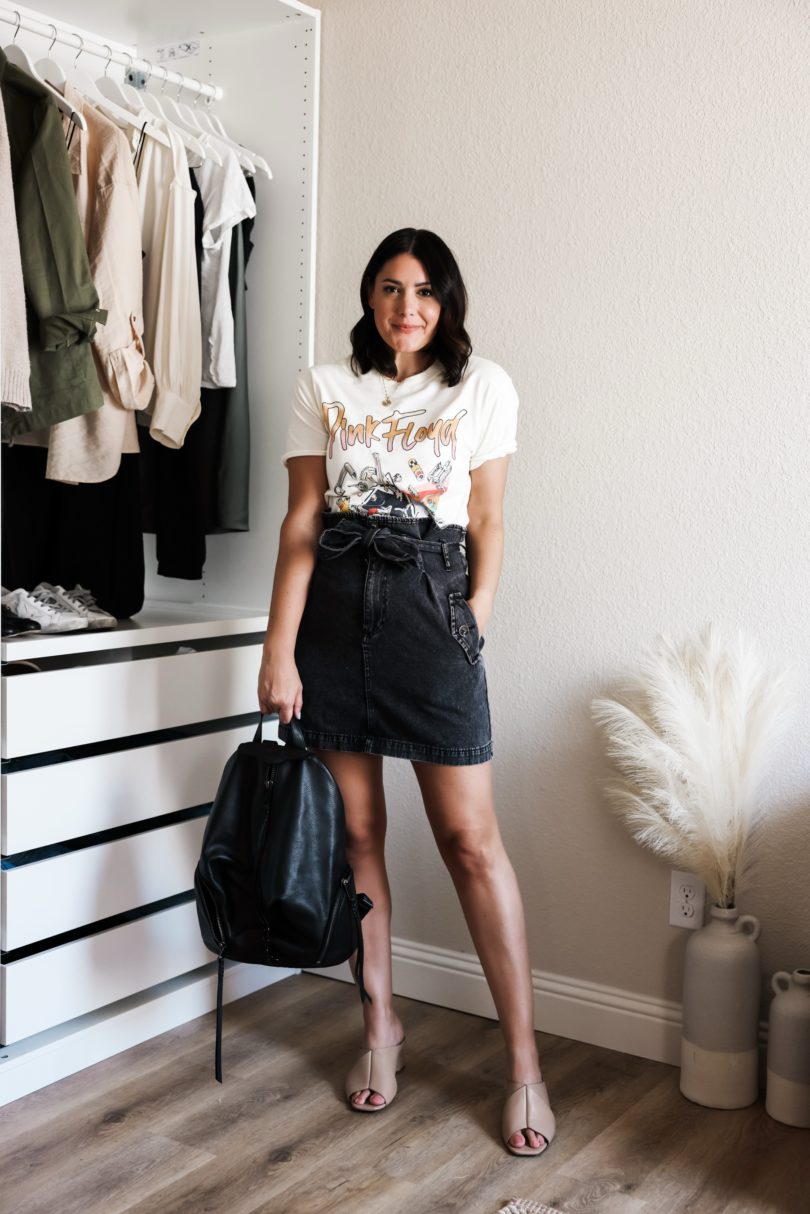 When you need to look nice but you just want to wear  jeans and a tee. 😉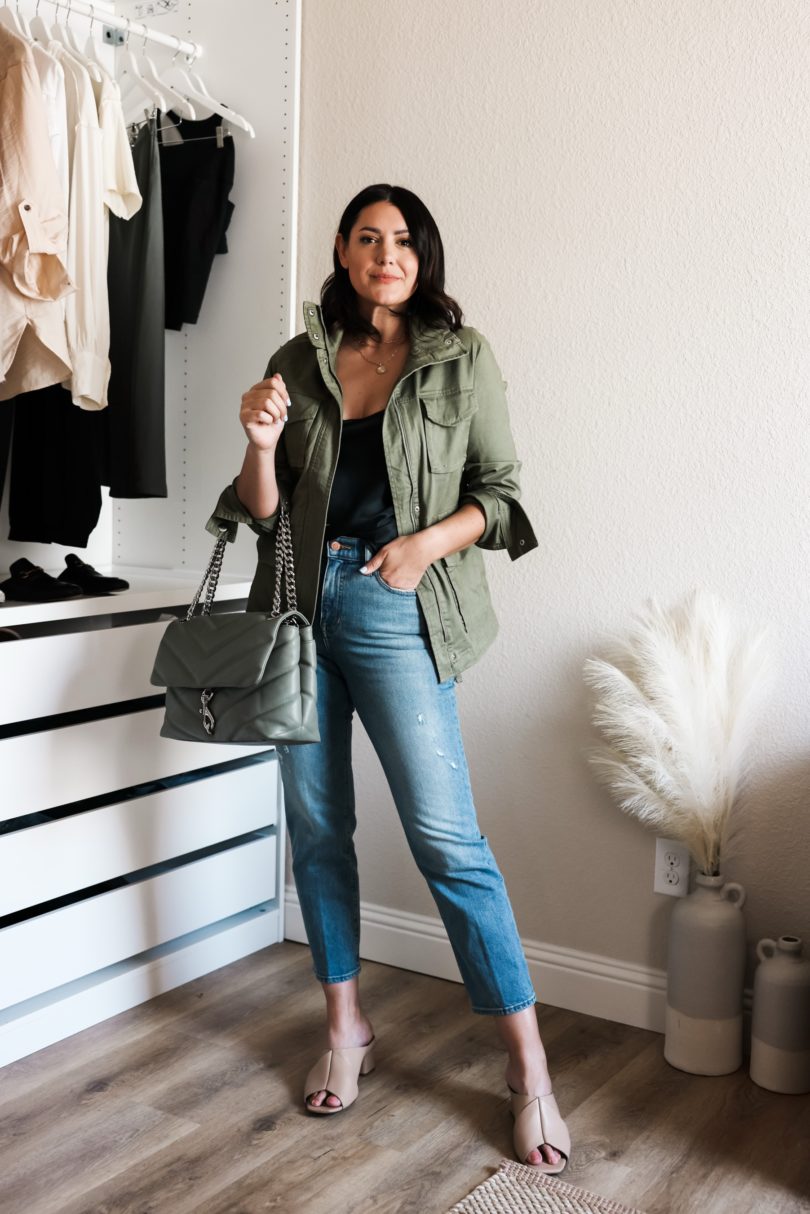 You can never go wrong with a jeans + camisole combo and adding this utility jacket gives this look structure.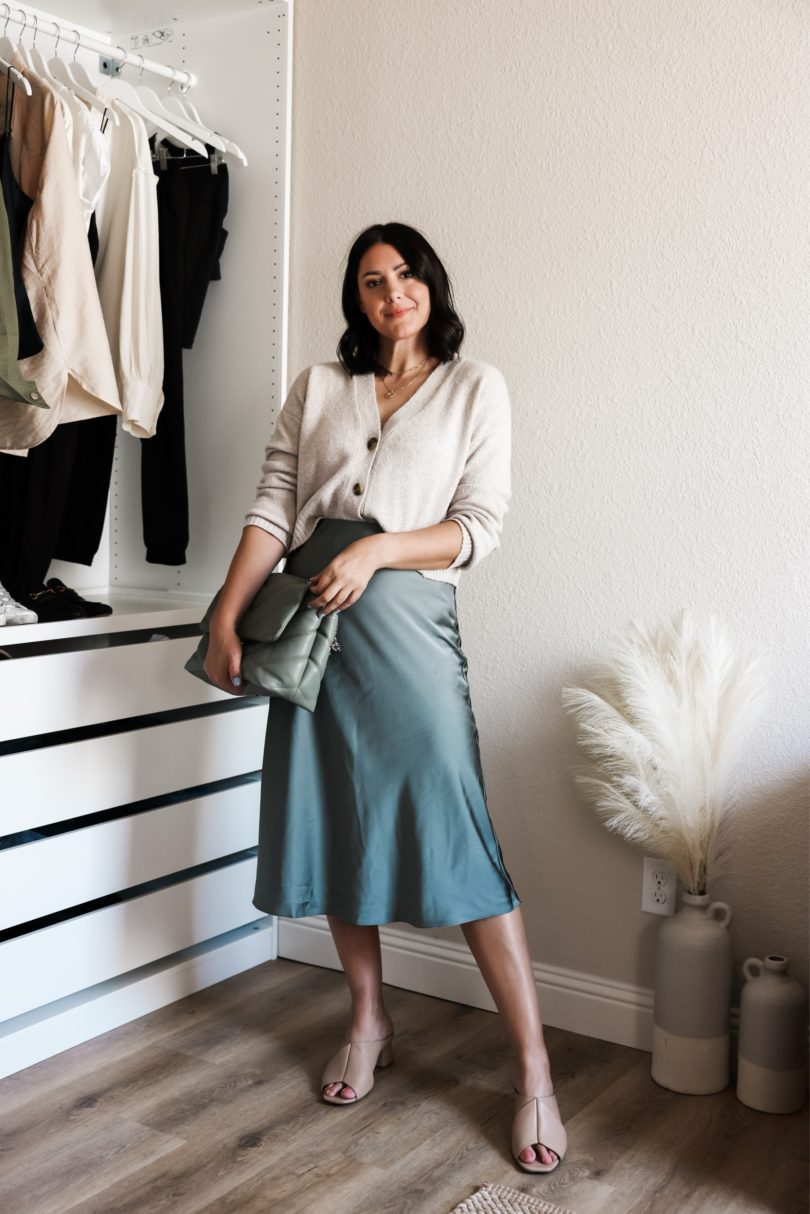 Wearing a cardigan as a top is my go-to for fall and winter and pairing it with this silky skirt is perfect for the office.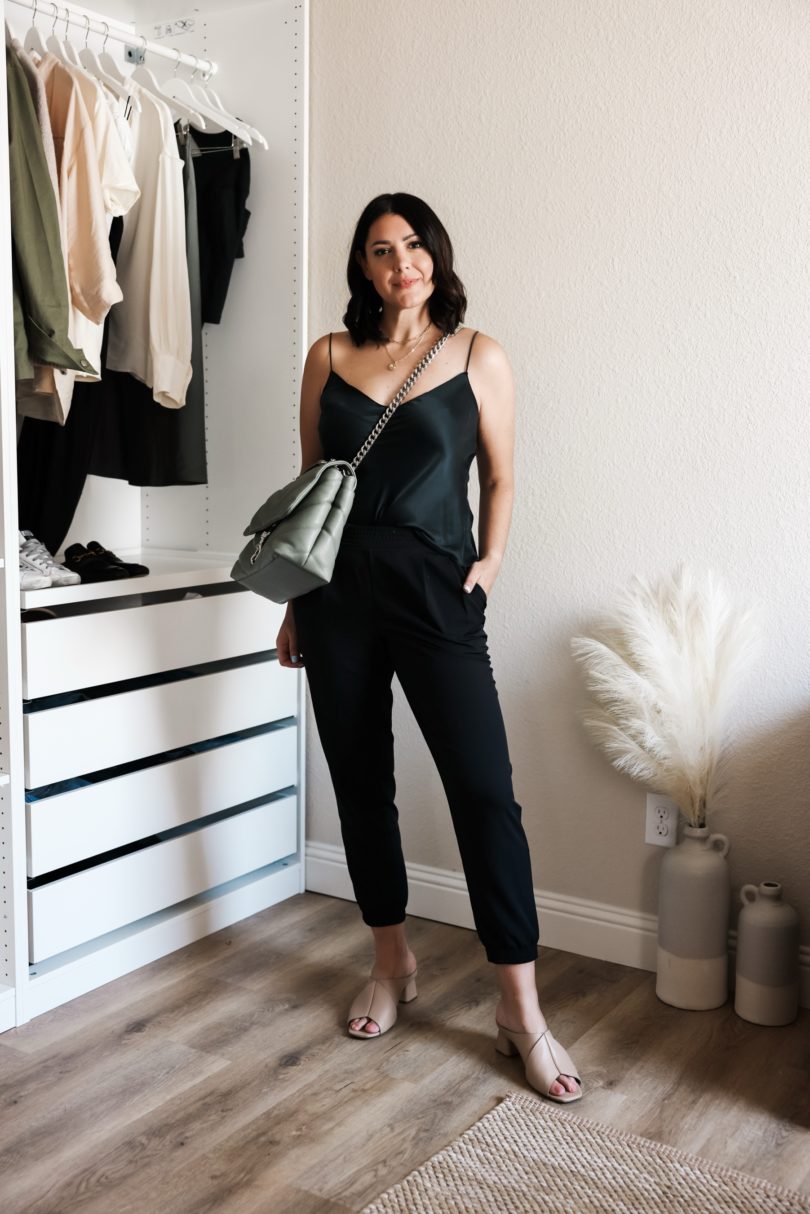 I love the simplicity of this outfit and adding the crossbody gives it a more casual take. This look could also work with sneakers!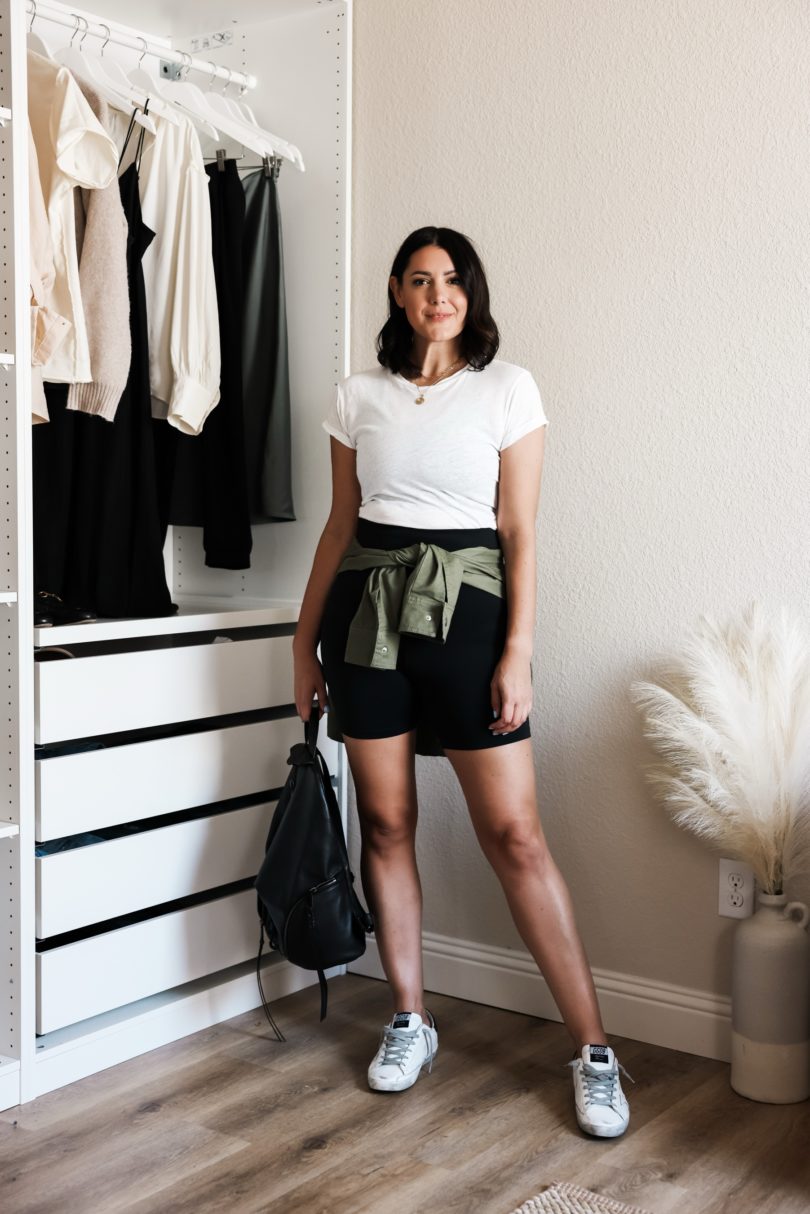 Biker shorts are my go-to for an easy casual look for in between seasons. Not quite cold enough for full leggings? Try biker shorts!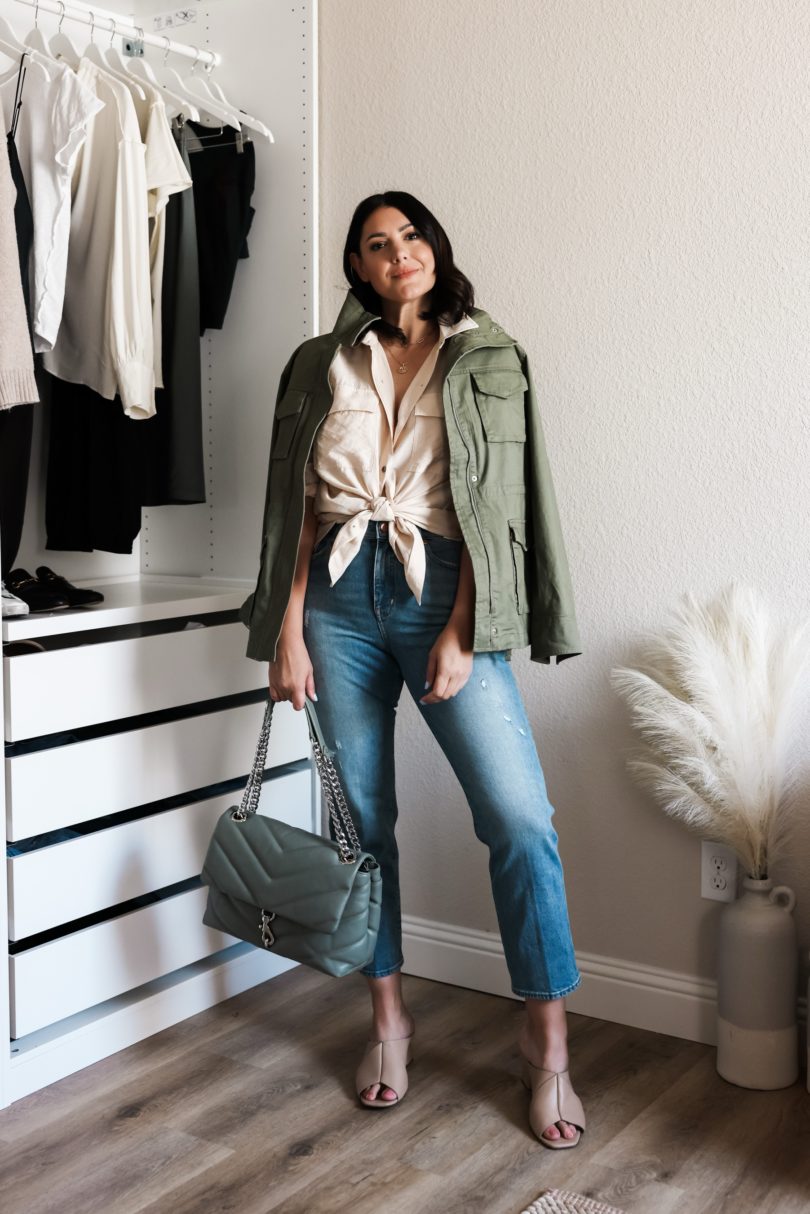 Nothing like a tie up of an oversized top that brings a whole new vibe to the outfit.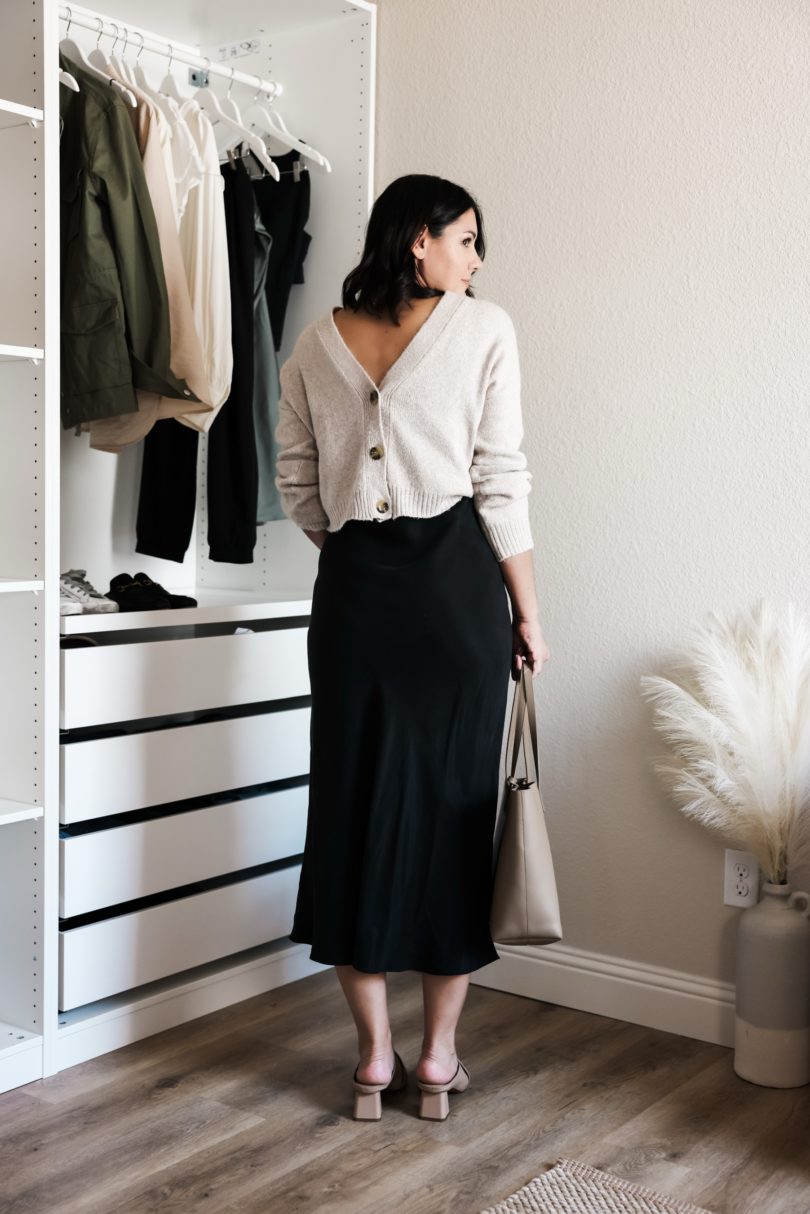 In case you were wondering what the sweater + skirt looked like from the back! 😉 Reversing a cardigan with a low cut dress works perfectly.
_________________________
Which look is your favorite? Let me know in the comments below!