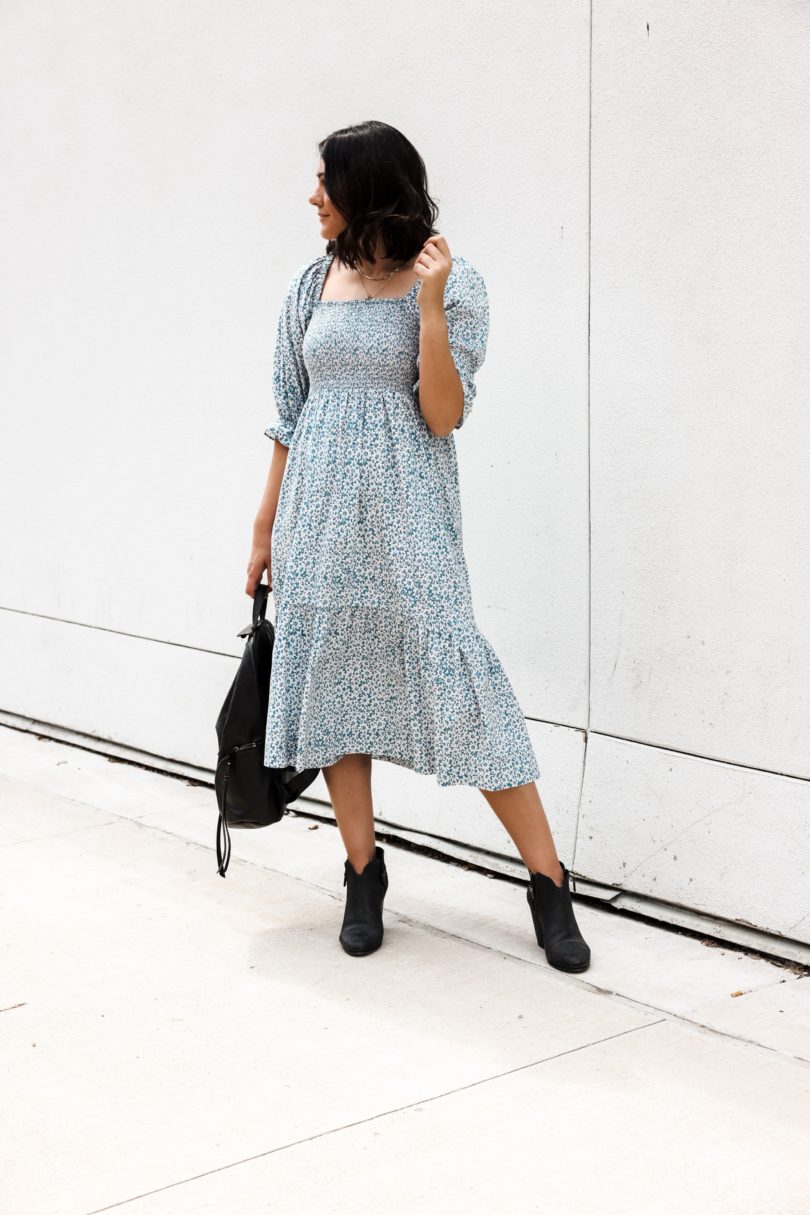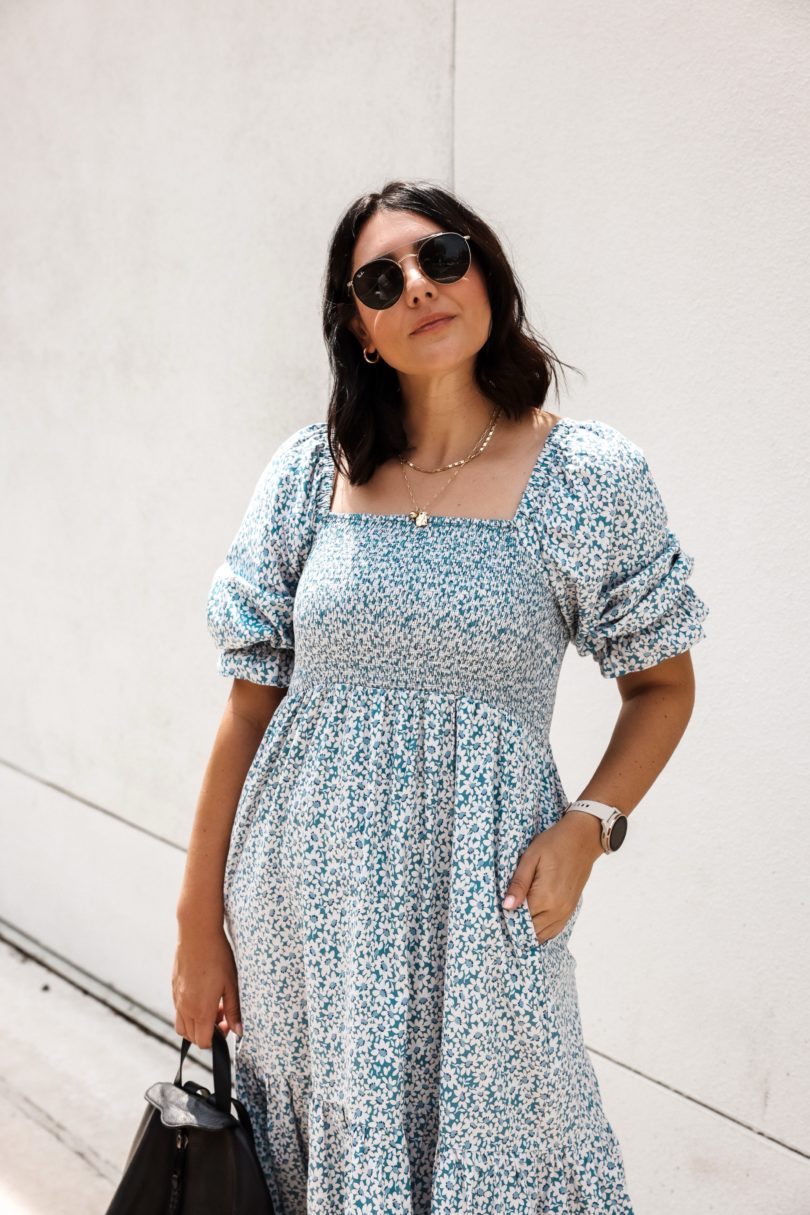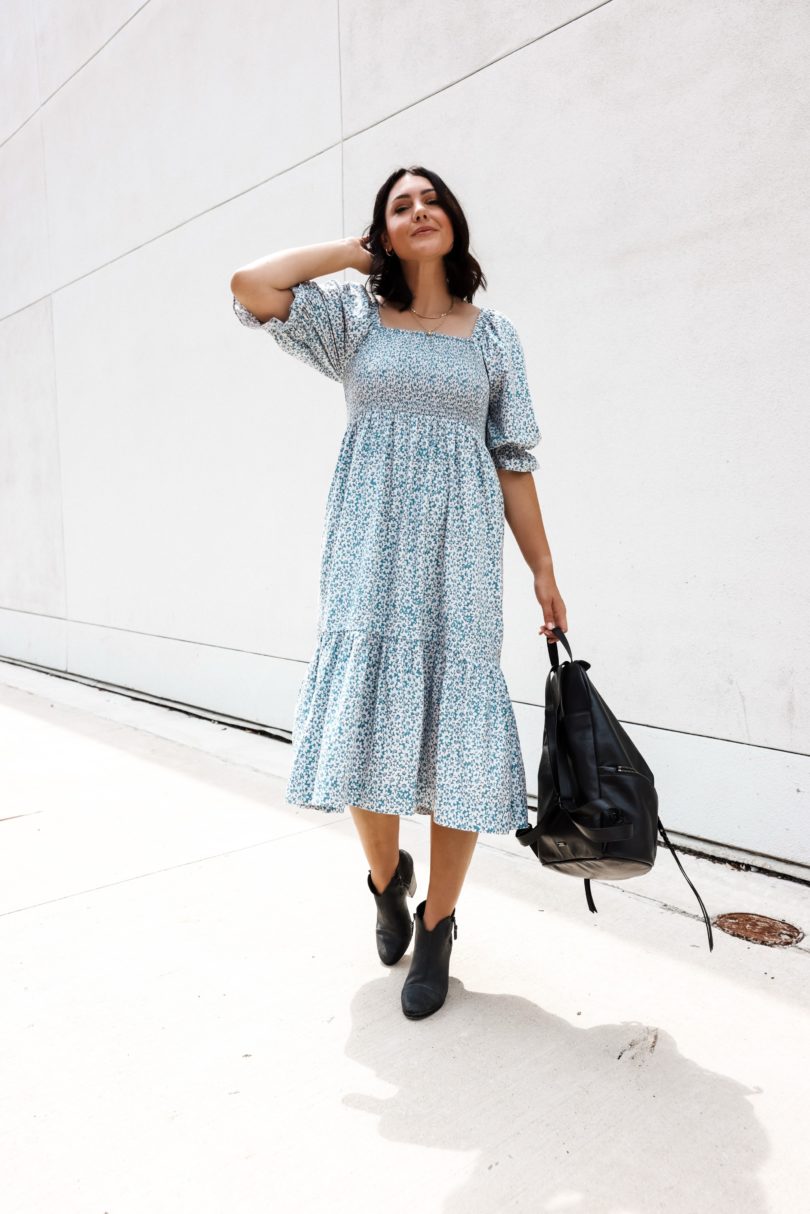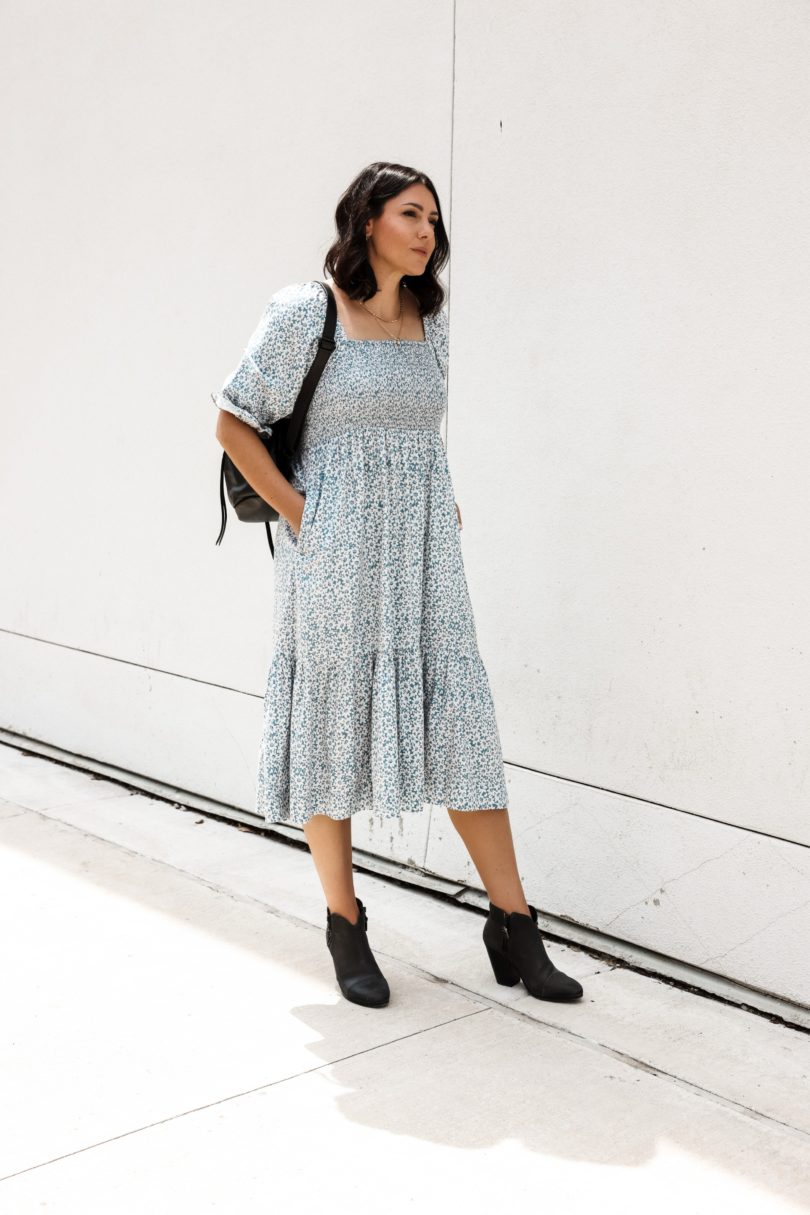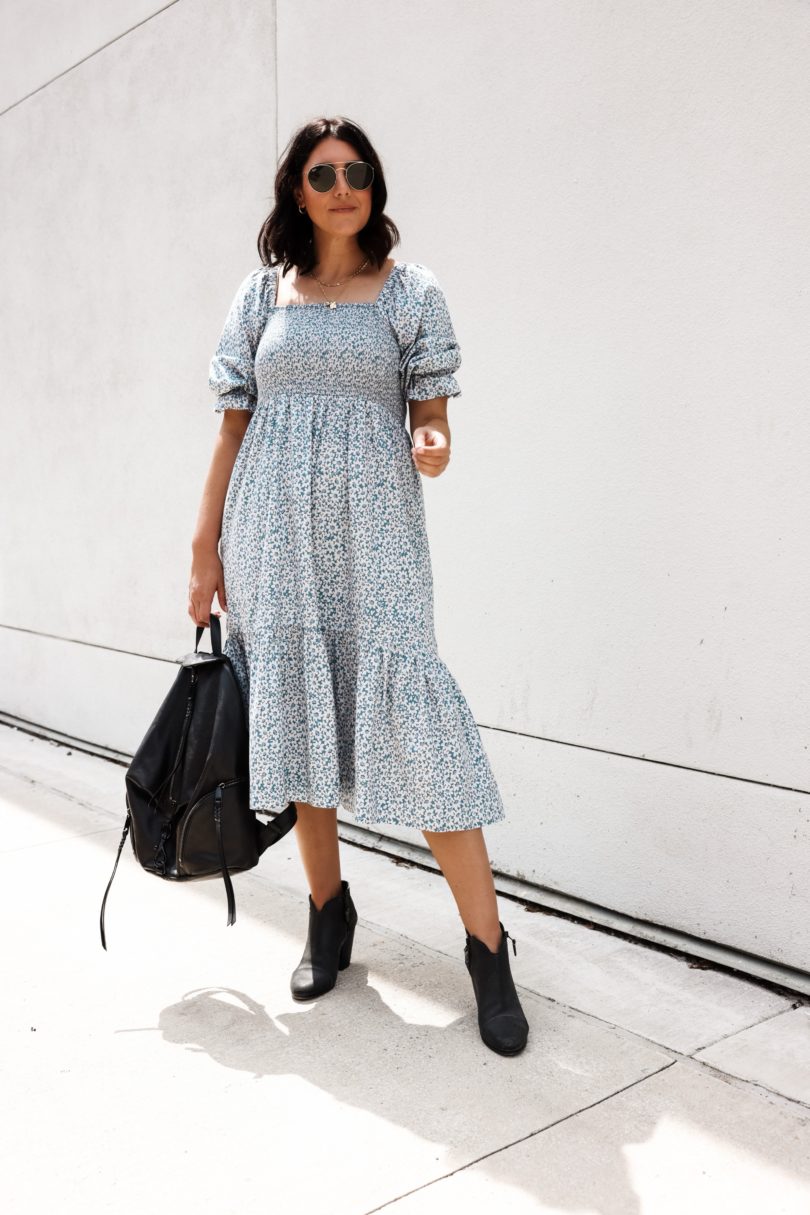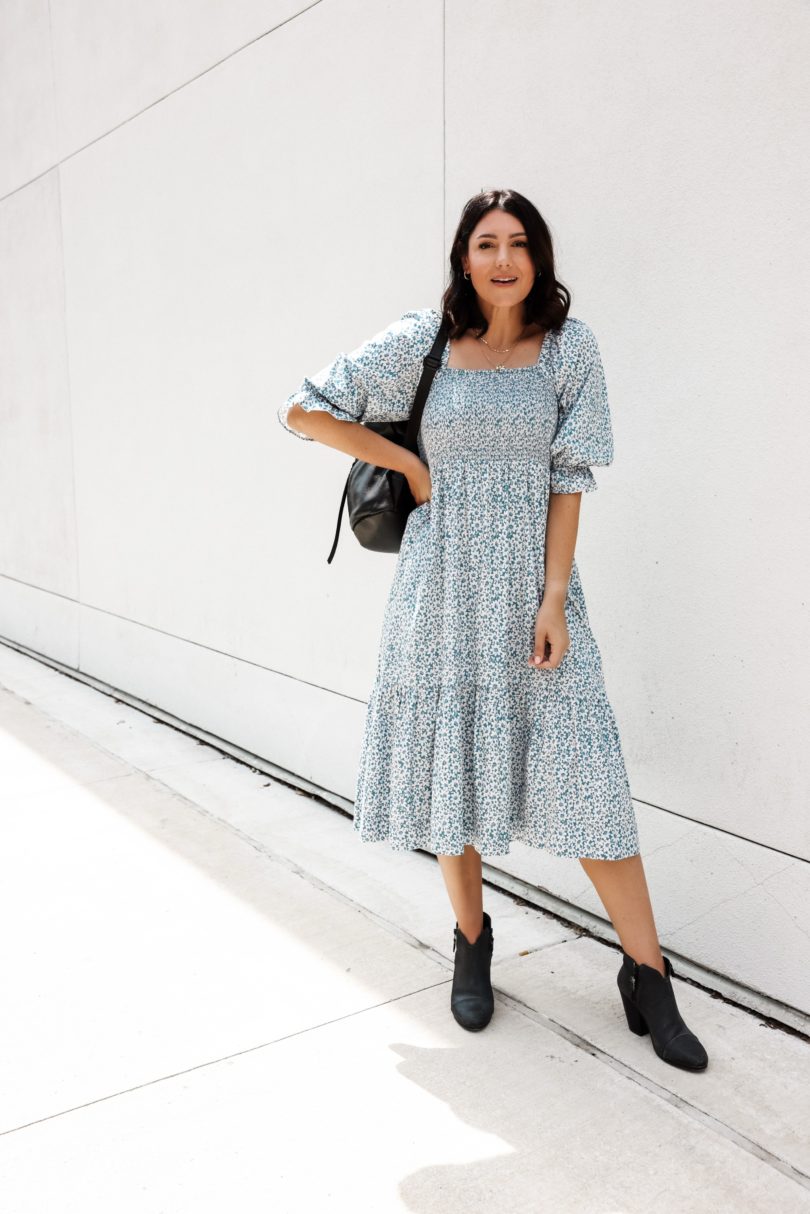 Remember this dress? It was one of my best sellers in July, so you may very well own it Here is she in summer mode: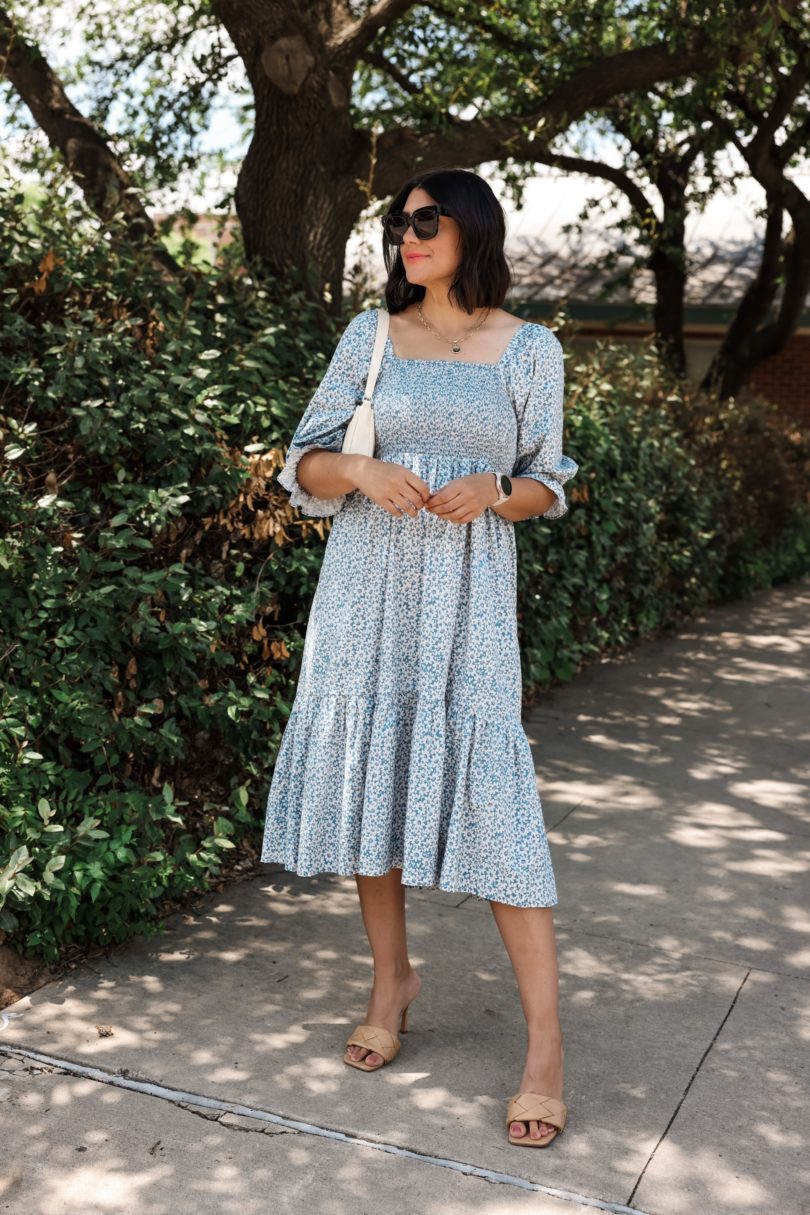 It's one of my favorite dresses and I wanted to wear it the other day but felt overwhelmingly summer. That's not a bad thing, of course, but I've been doing summer for months now and even though it's still warm out my brain has activated *Autumn Mode.* What's the easiest way to take a summer dress into fall with you? Change up the accessories. Go from light to dark and boom, you've automatically got a fall vibe. If it had been even the tiniest bit chilly I would have added a black moto jacket on top on this dress. *chef's kiss*
I am in the small of this dress! I could probably use a medium but I'm in the small so I'd say it runs slightly generous. Find it here!