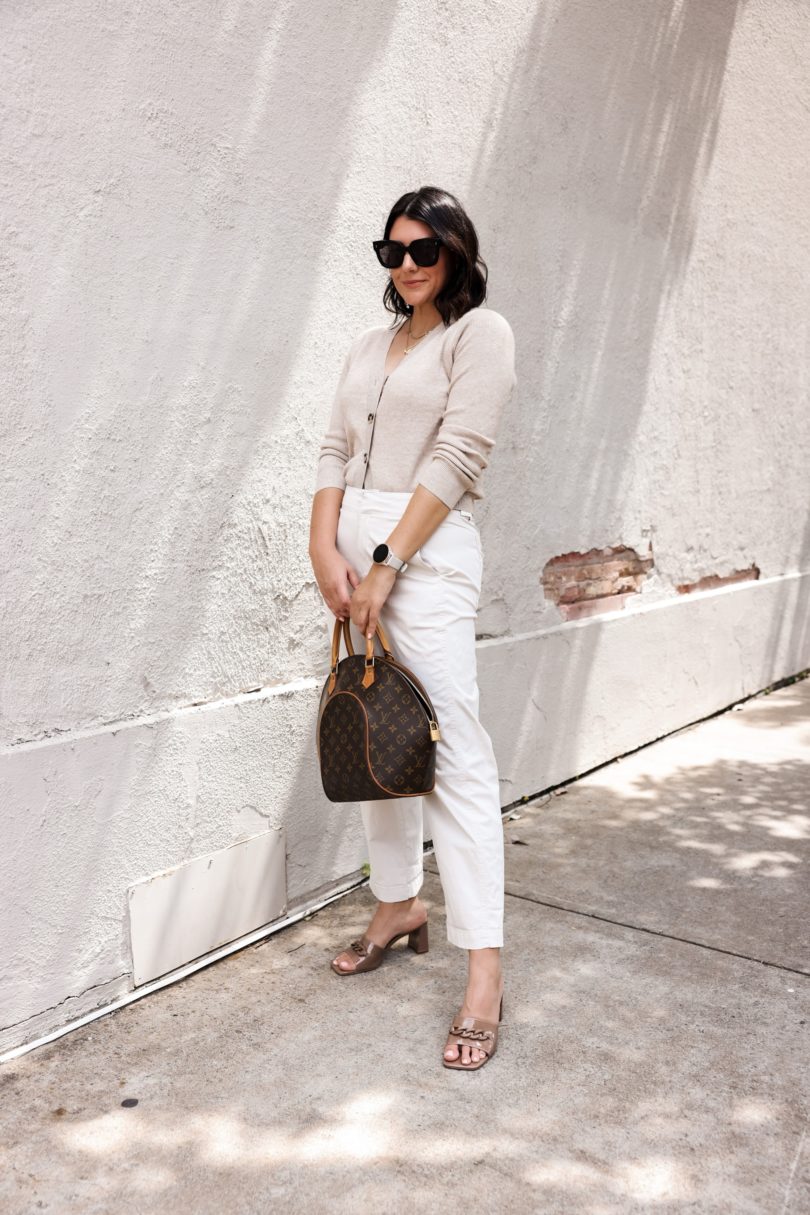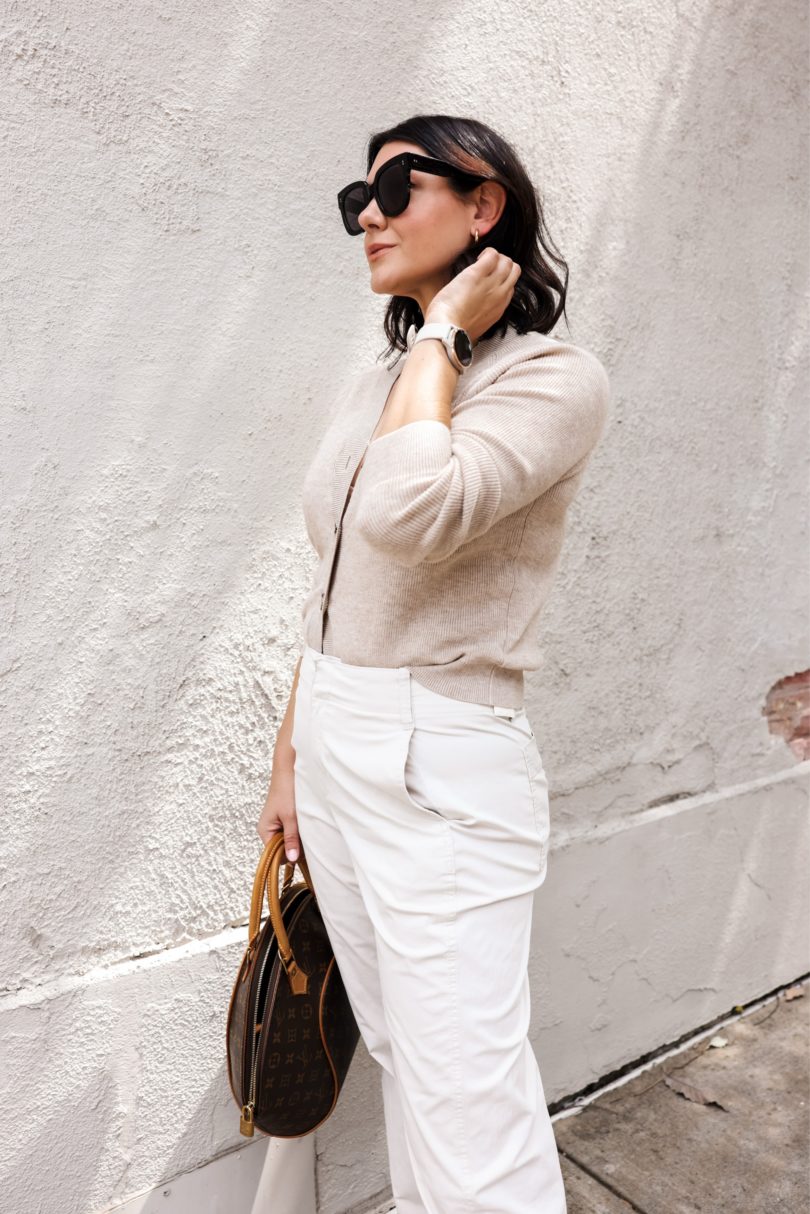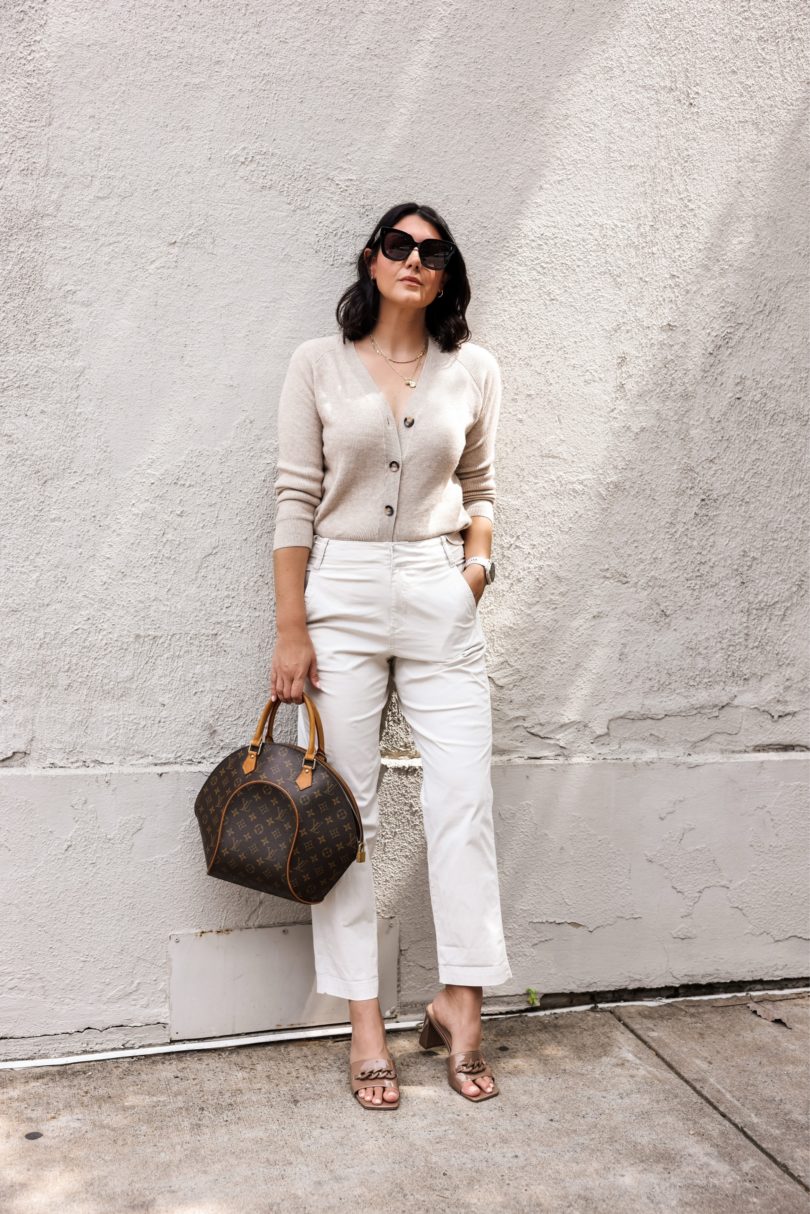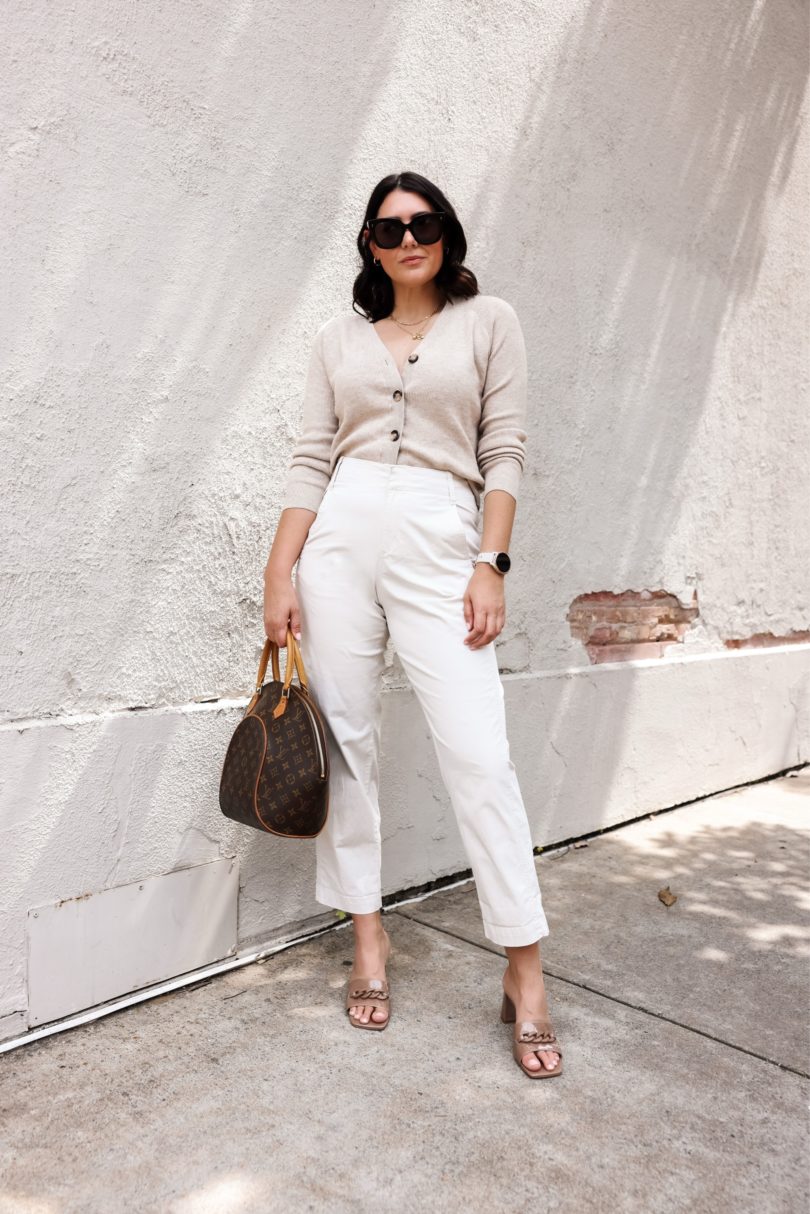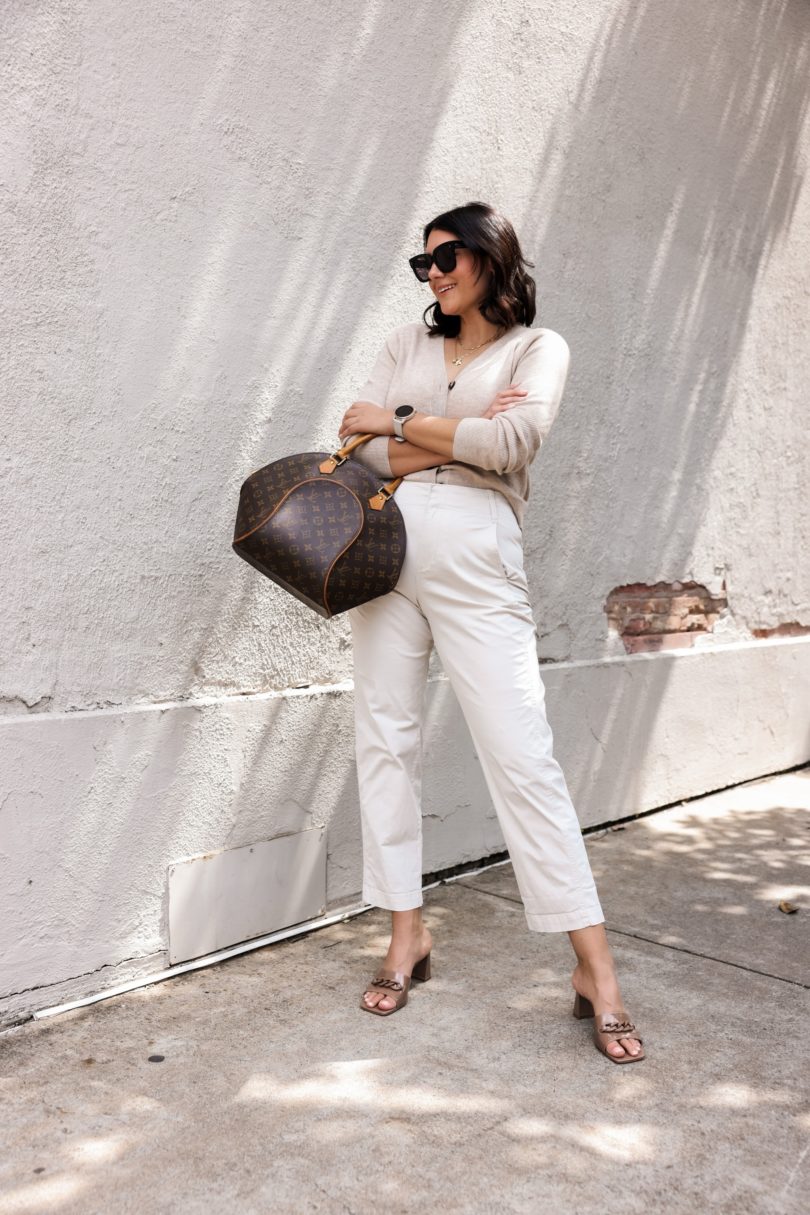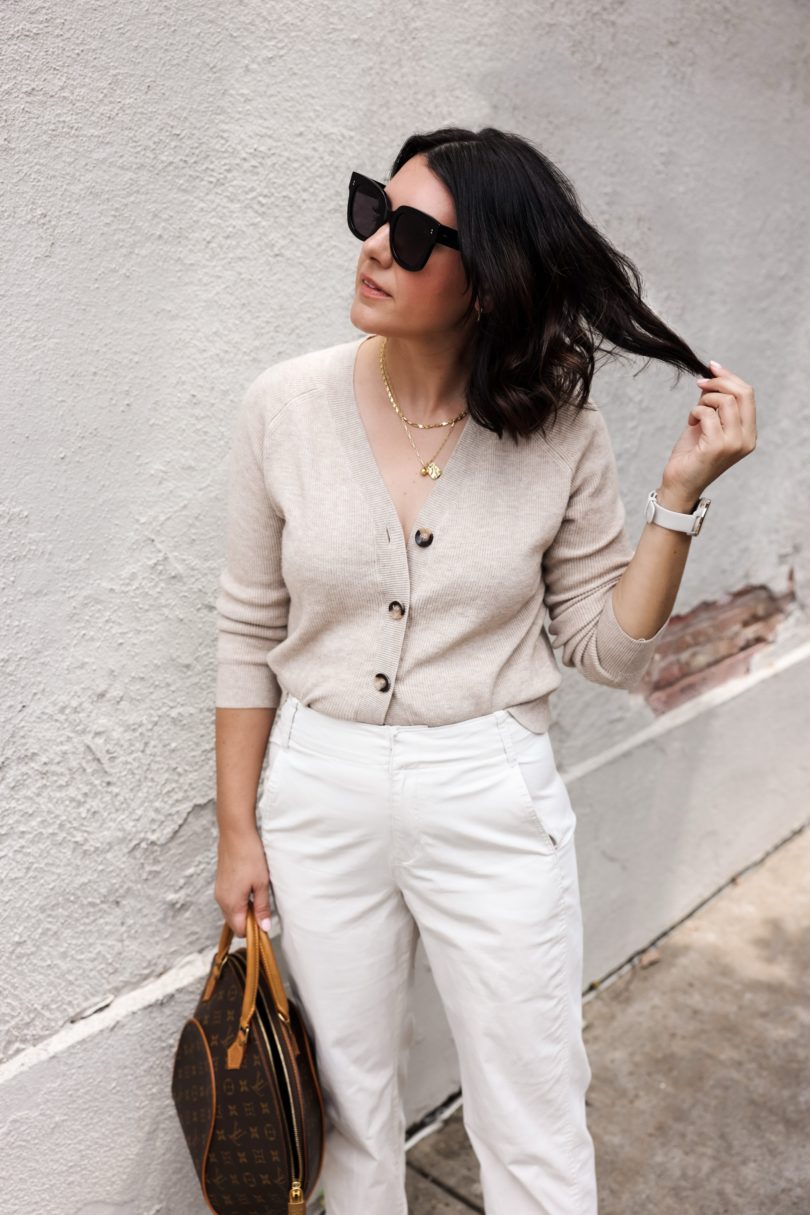 Another day, another post where I forgot to take my activity tracking watch off. Does it ruin my outfit vibe? Maybe. Do I desperately want every step to count so I don't have to re-do them later because I only believe that I actually get them if I the watch counted each and every step? Absolutely yes. So yeah. It's either the watch or the watch band tanning lines and both kill my vibe so I chose the watch because I gotta get my steps in. Thank you for coming to my Ted Talk.
Okay so I'm not convinced that there is a designer out there who had the exact same Gap pants I had circa 2004-2005. I had them in — wait for it — a burnt orange and a dark green and I freaking loved those pants. They looked and fit EXACTLY like these here. And I'm just convinced someone at Target remembered them and re-created them. Dang I wish I had a photo of these pants to show you but luckily I went to college before Facebook so none of that incriminating data is out there.
Good grief am I sidetracked today. Okay these pants: Target, fit is generous (I'm in the 8) and they're under $30. FACTS. Find them here. 
Also these shoes are on sale. And they hurt like torture. Find them here?