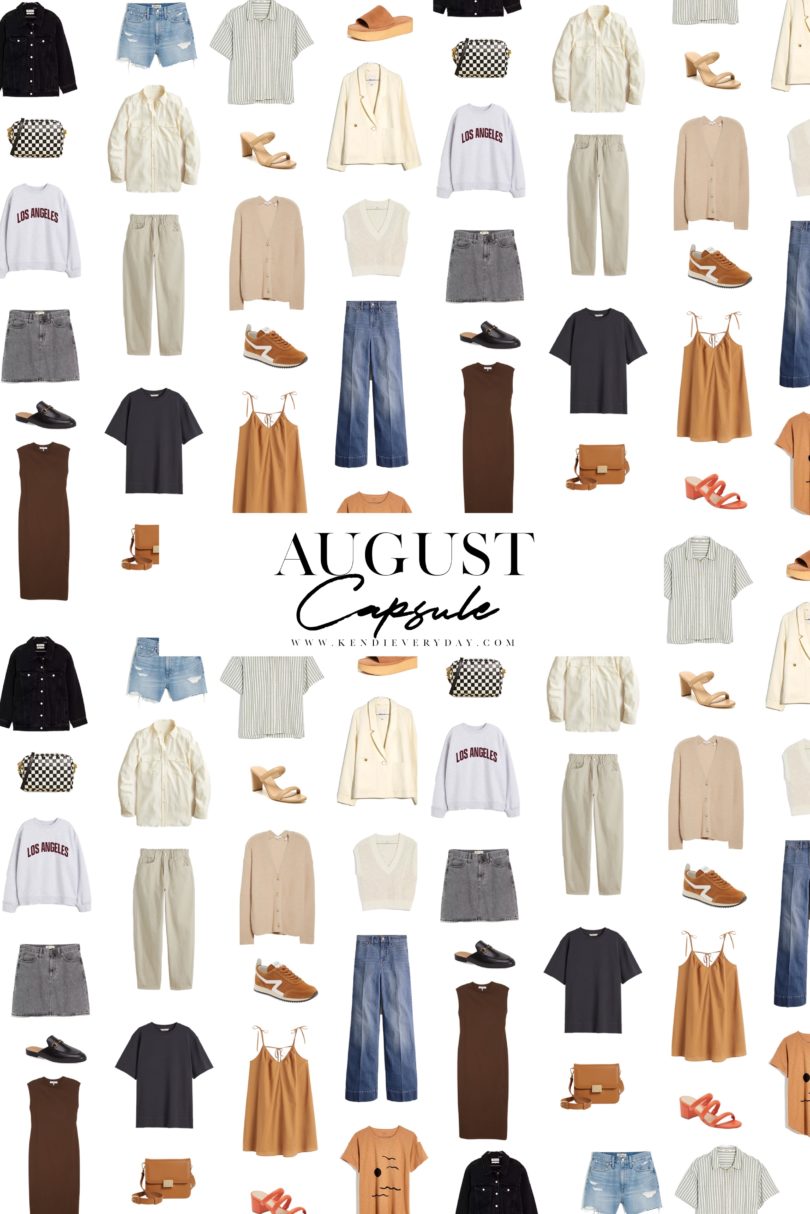 Happy August! August is always a month where a) I can't believe summer is almost over and b) it's a month where I literally don't know what to wear anymore. Summer clothes aren't popping like they did in May and it's wayyyyy too early for fall. So for this capsule, I compromised. I added in a few layers that can work as it cools down (or for us who freeze in the a/c!) and I kept my summer must-haves like denim shorts, a couple of lightweight dresses, sandals and my favorite platform slides. I added in some transitional pieces like a dark denim jacket (spoiler I didn't use it much!), items in shades of brown and my black loafers to give this capsule a nice not quite fall feel. Let's get to the pieces!
Click the "+" to shop the post or you can also shop the pieces in the sidebar to the left! 
Typically in my capsules I pare down my shoes but I just couldn't this time, as you can see. I wanted to keep them all in, so there ya go. 22 pieces because I can't make a dang decision 😉 I will link alternative pieces as well today in a separate post!
36 Outfits for August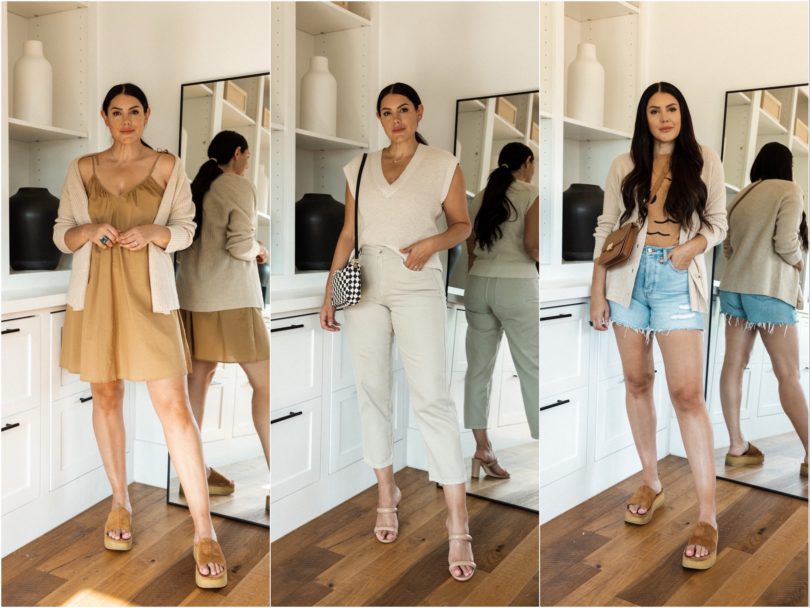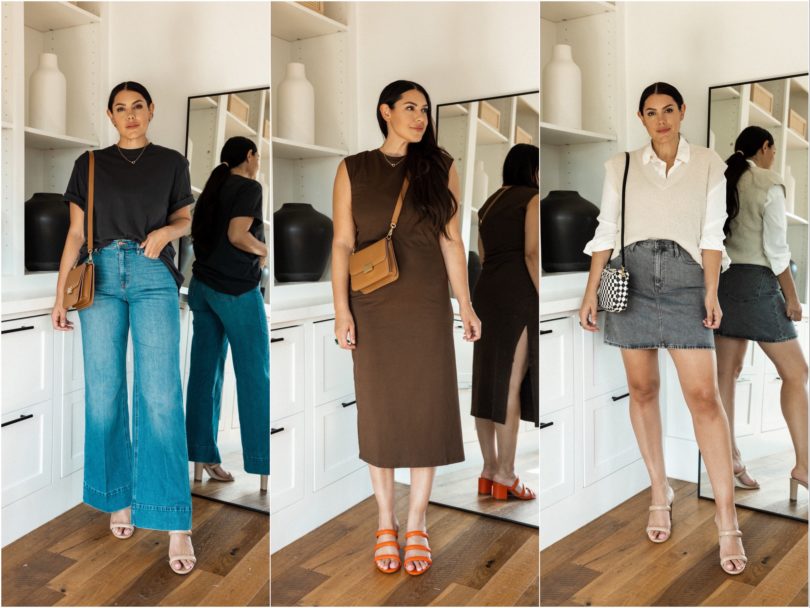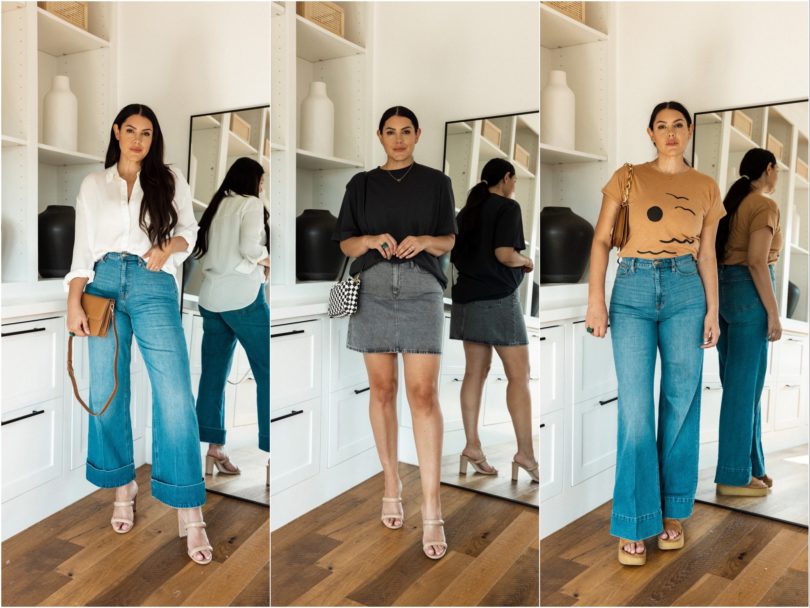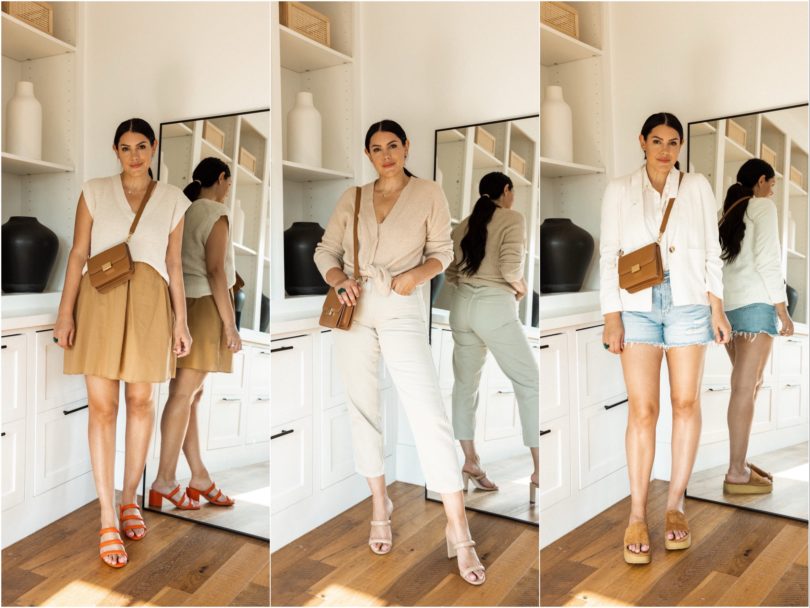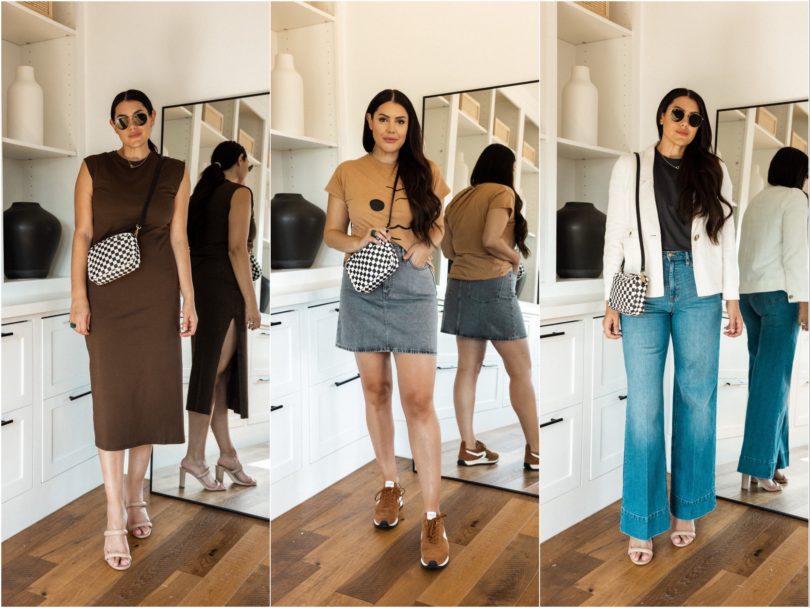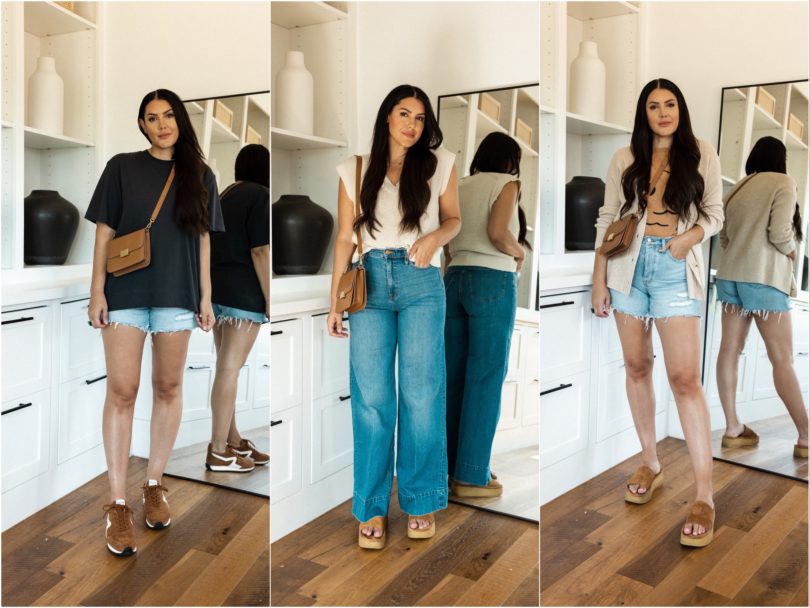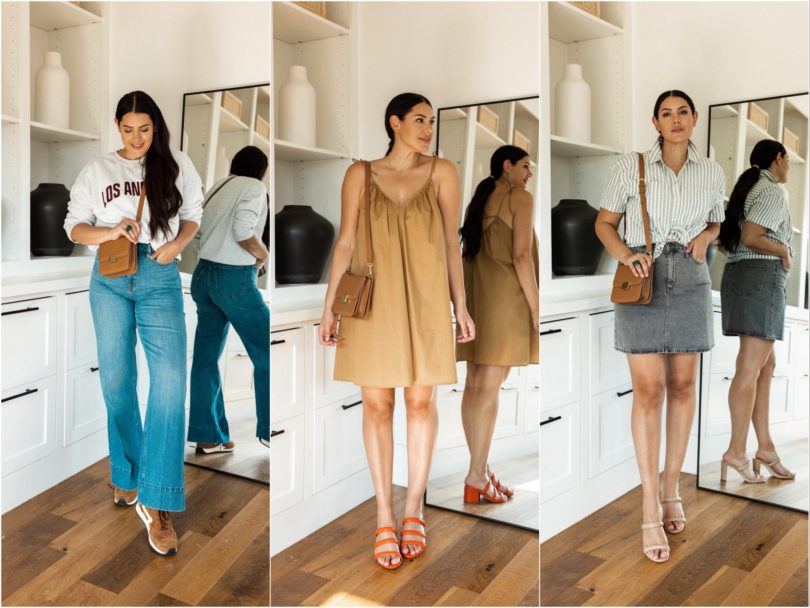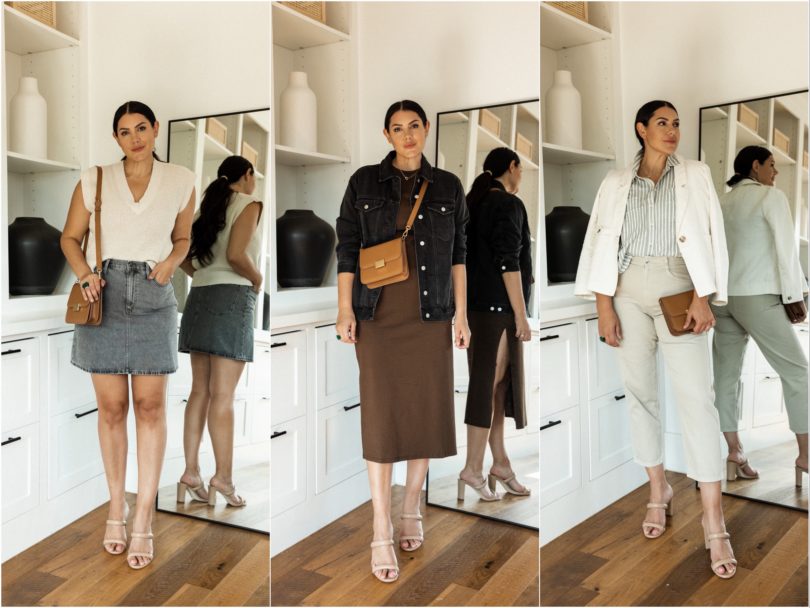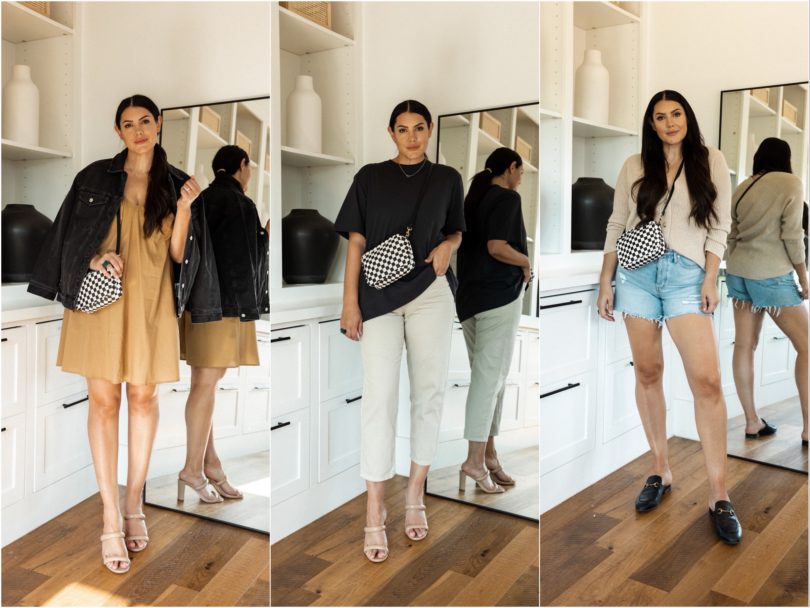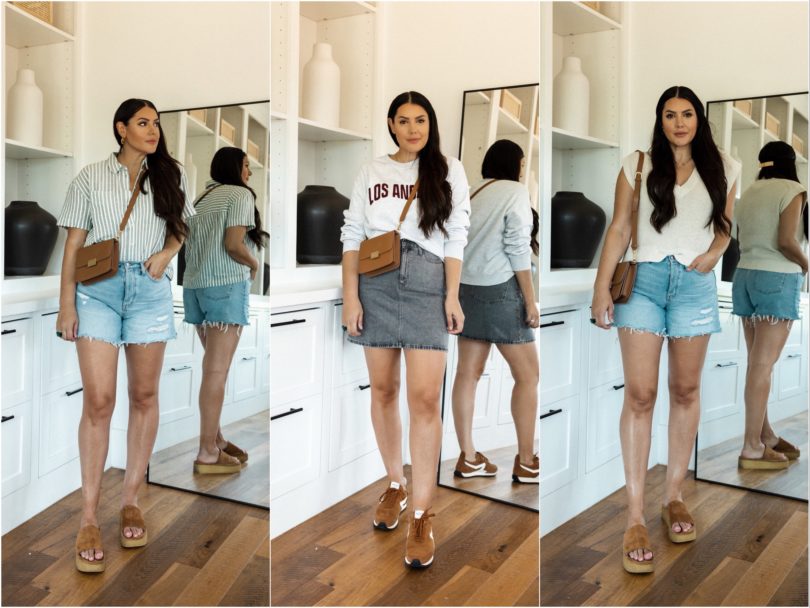 A Few Favorites
_____________________________
The (not-so) Little Black Tee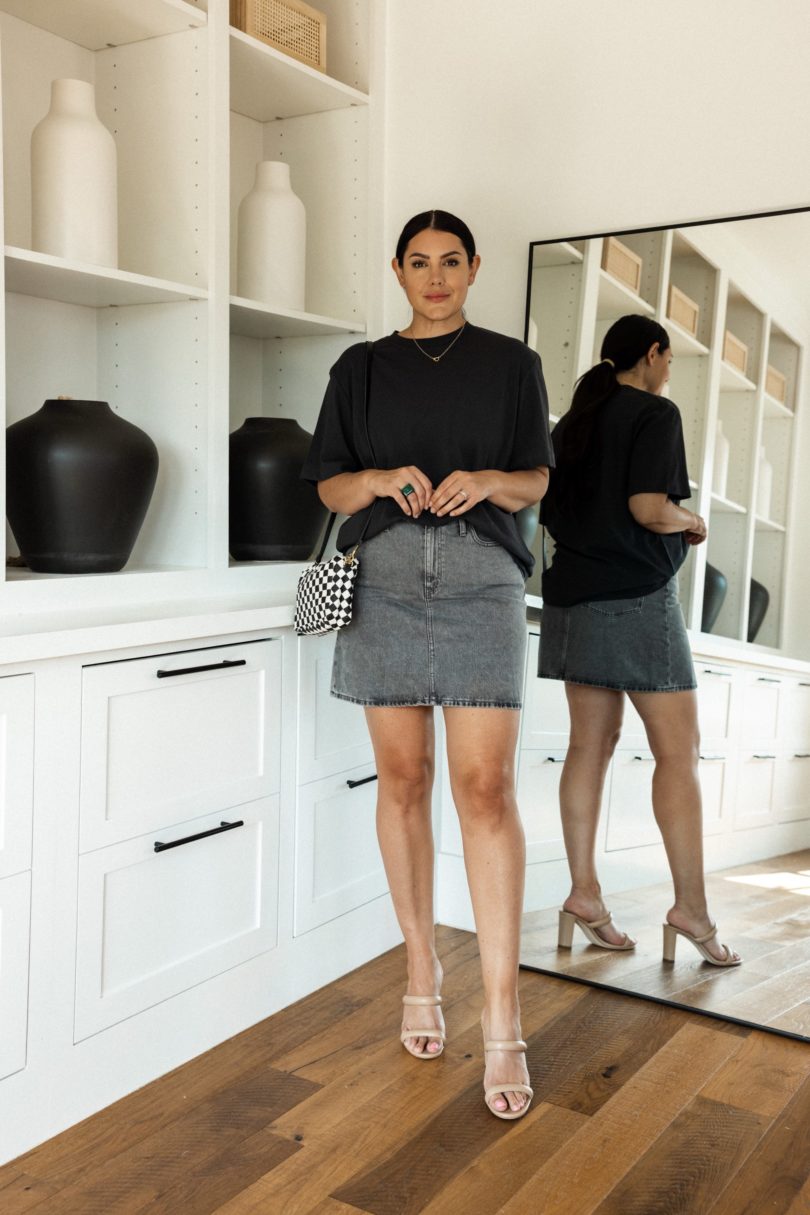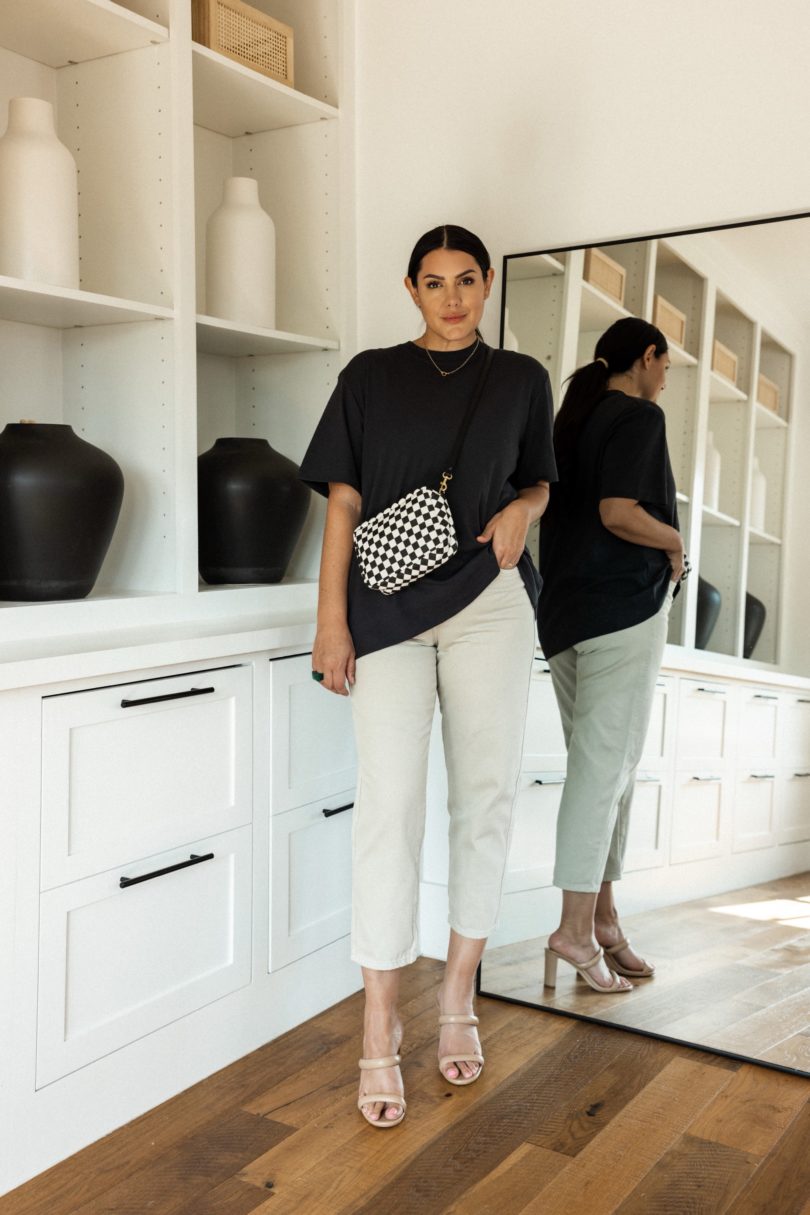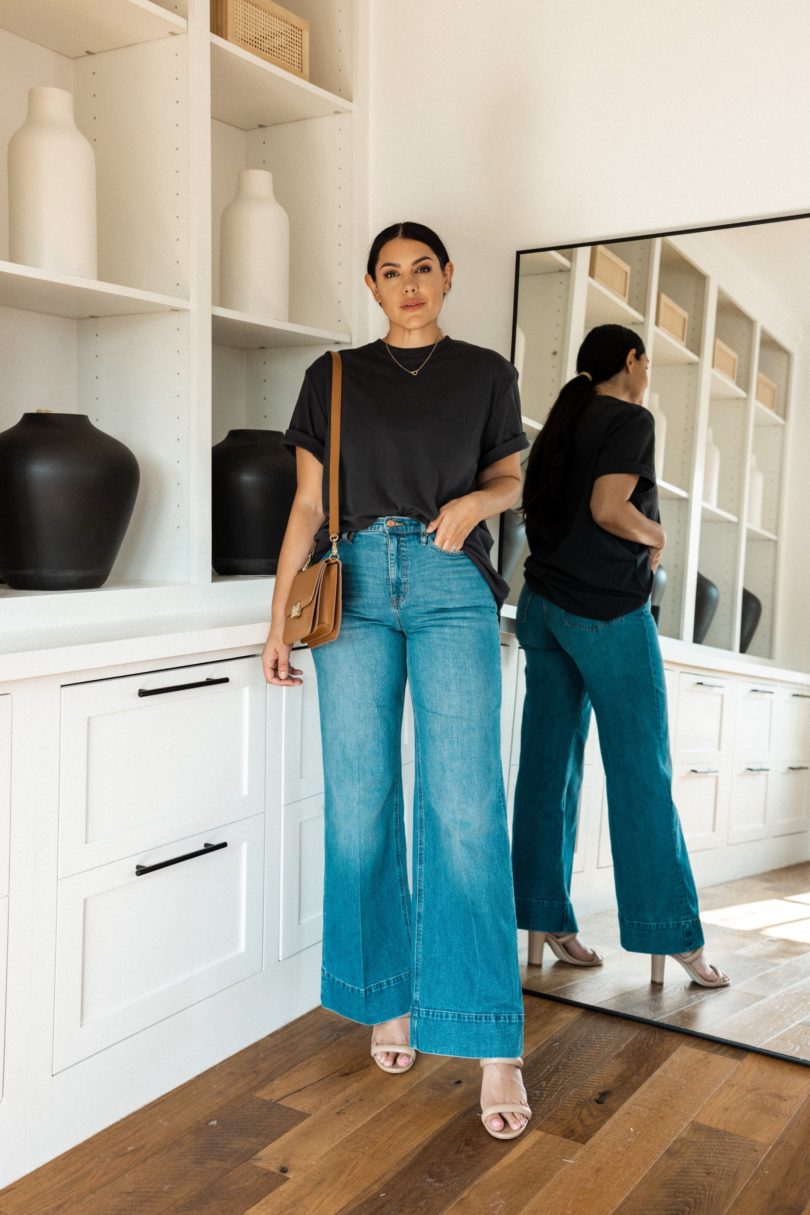 At first, I was like wait this tee is wayyyy too oversized. I almost didn't keep it in the capsule. But I ended up coming back to it over and over and realized that just because it was a bit different than what I was expecting didn't mean it was bad! In fact, I loved the fit — it's oversized but structured. So it keeps it's shape super well, the shoulders are strong but not shoulder padded and it falls really nicely, even for this big chested lady. (*waves goofily*) This tee is from H&M and I am in the medium. Fits like a men's XL. (How do I know this? because I have men's XL tees that I sleep in. She fancy, ok?) 
The Summer Vest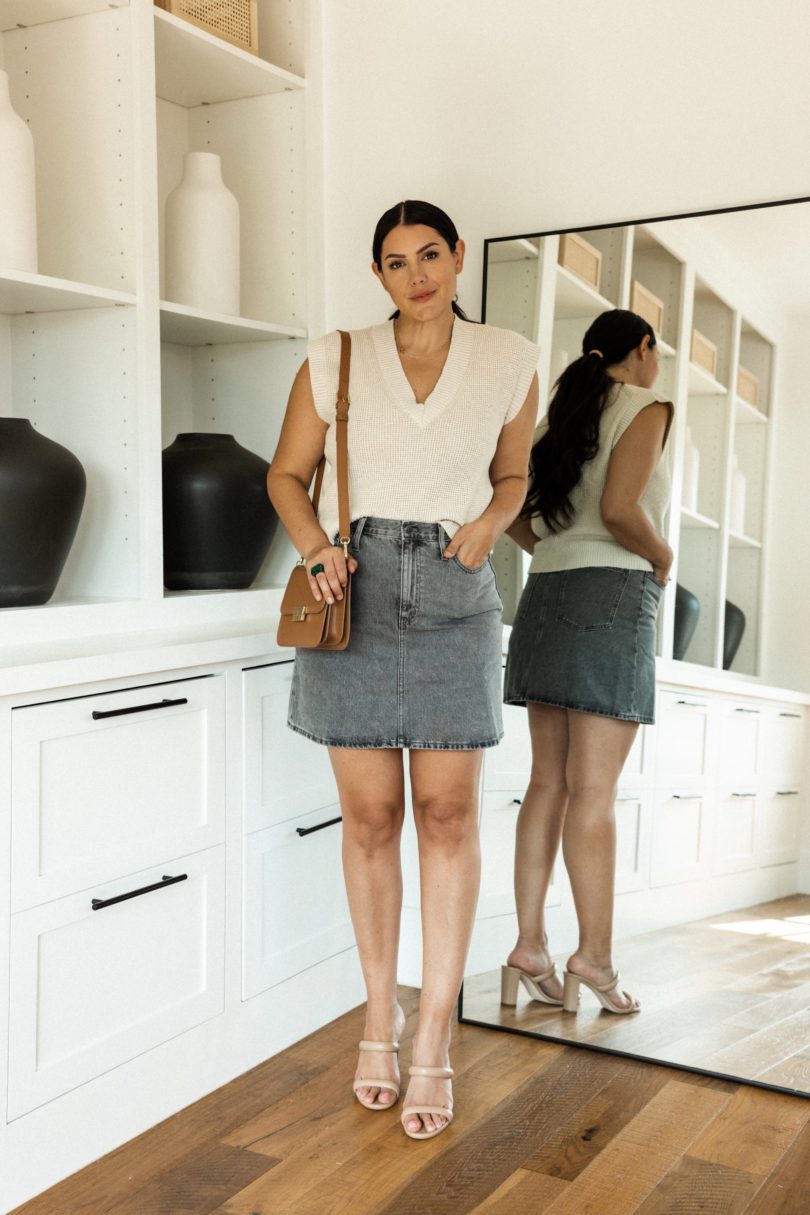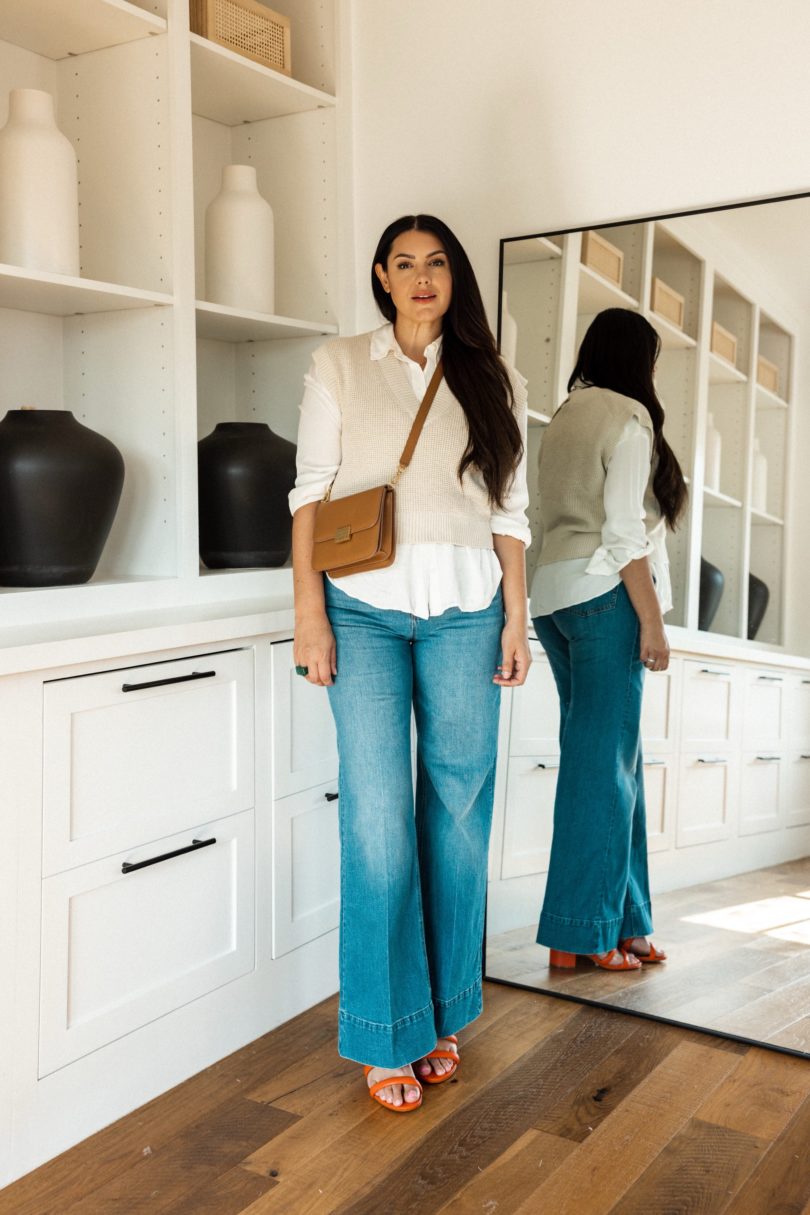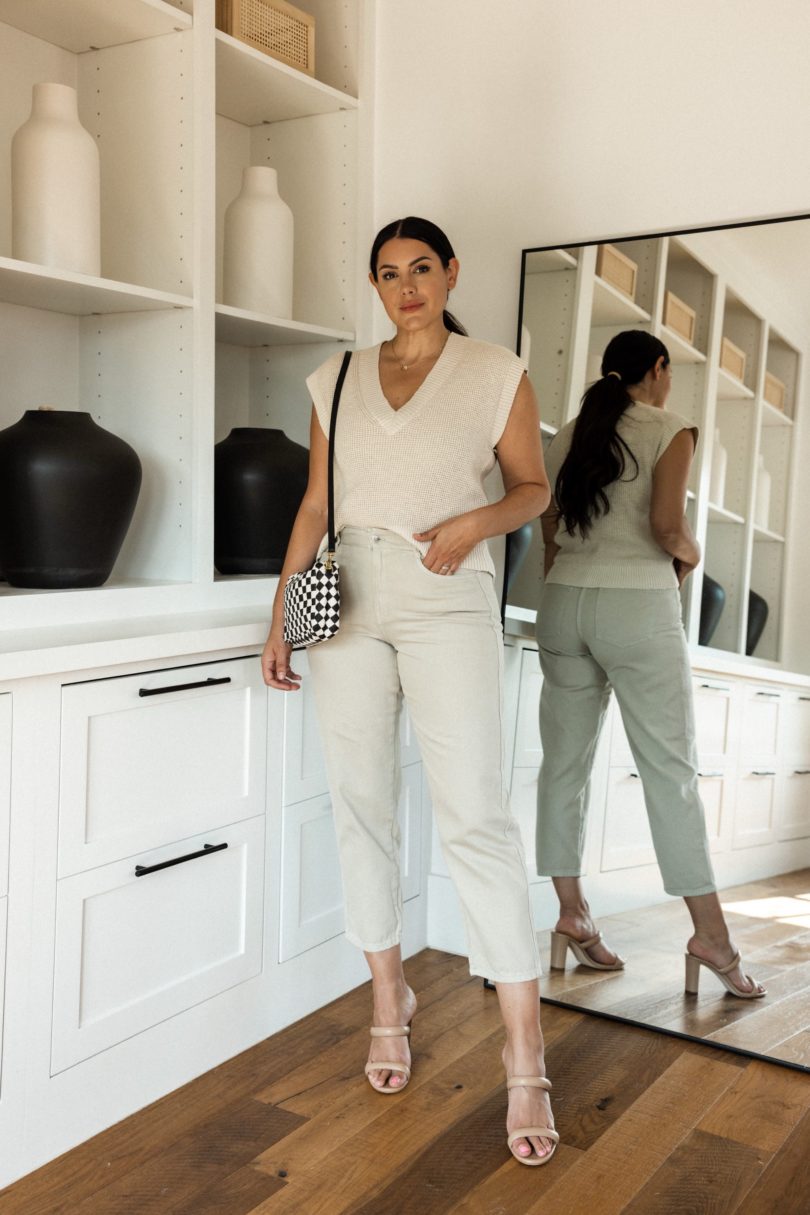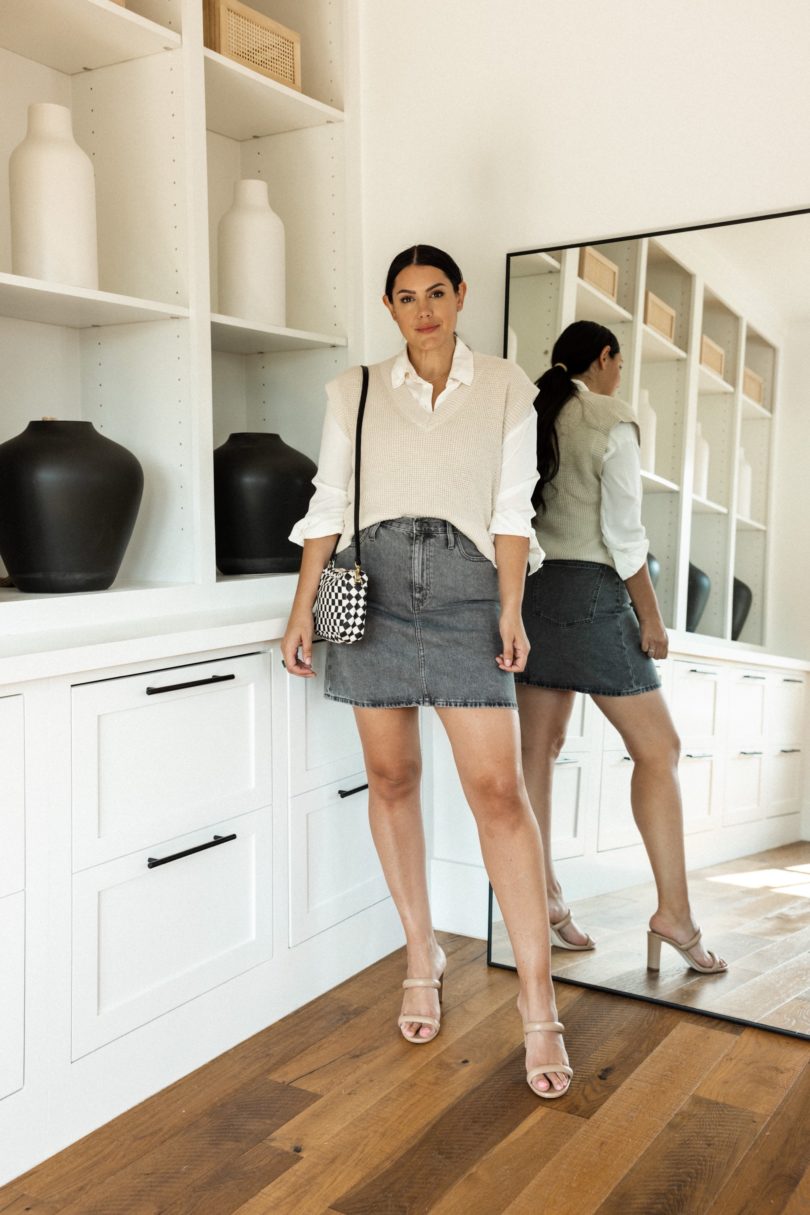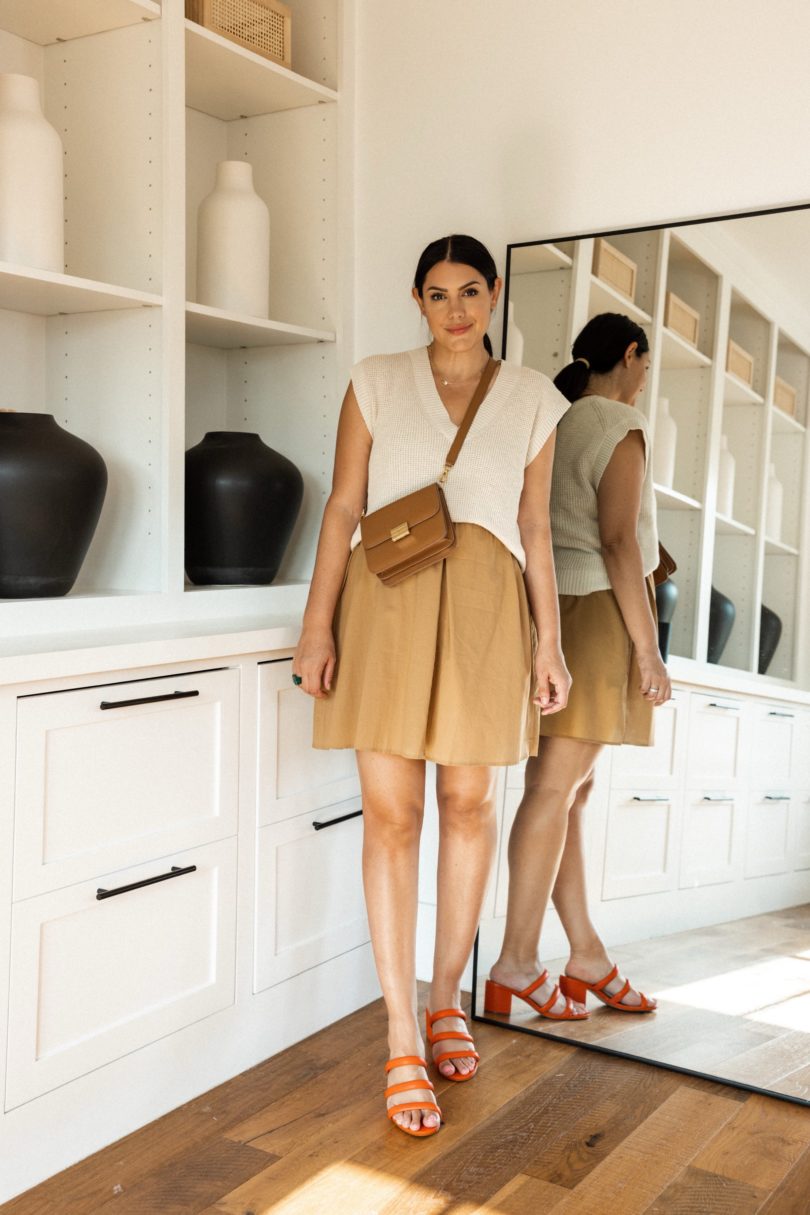 Technically yes this is a sweater and I'm a sweater, so this seems like a stupid idea for August. However, I kept in mind that some of you don't live in the south and you go to an office, so I thought this was such a perfect office addition for you. Plus I just love it this vest. Any excuse to layer is my favorite. I love love how I placed it over this dress, it looks like it was meant to be, like it's one piece. Layering this vest over a silk top is a no-brainer of course and it changes with each look.
And the nicest part is it looks great on its own! I loved it paired with the H&M trousers above. I am in the large and I'm glad I sized up! I wanted it to be looser and I got that fit. Find it on sale at Madewell here.
Shades of Brown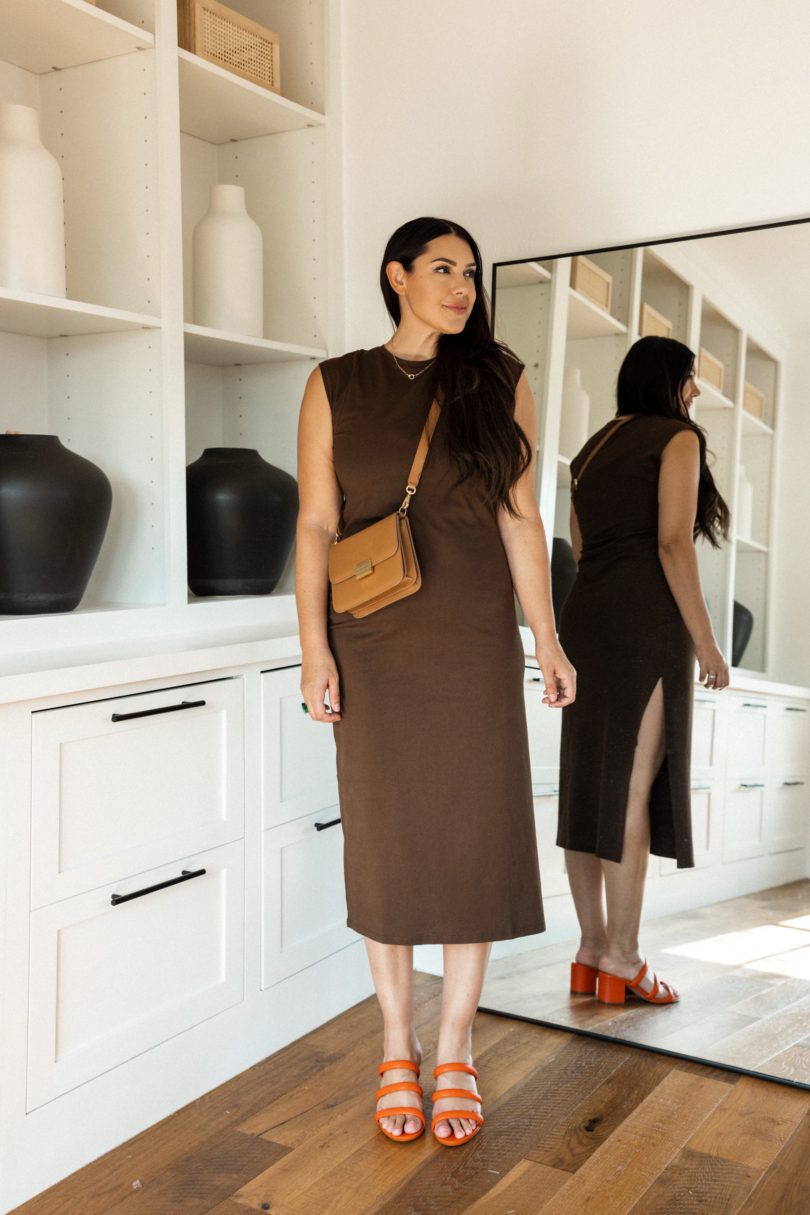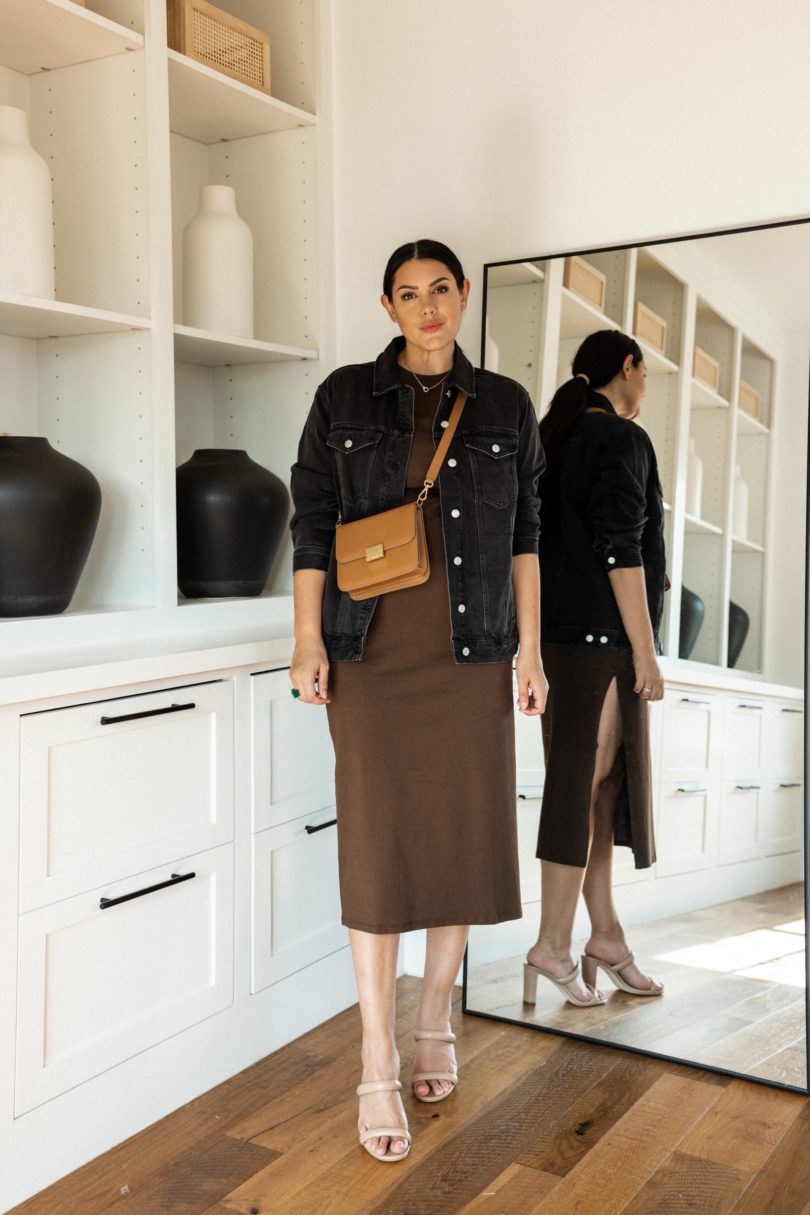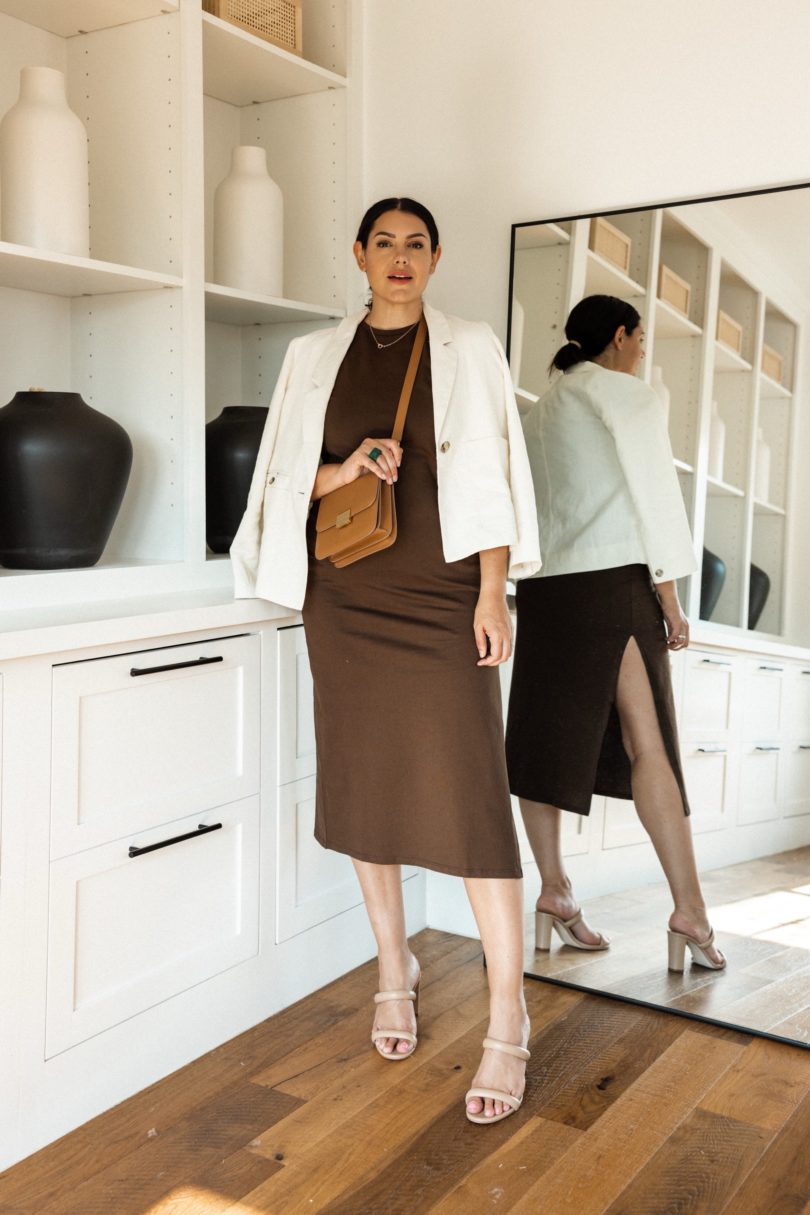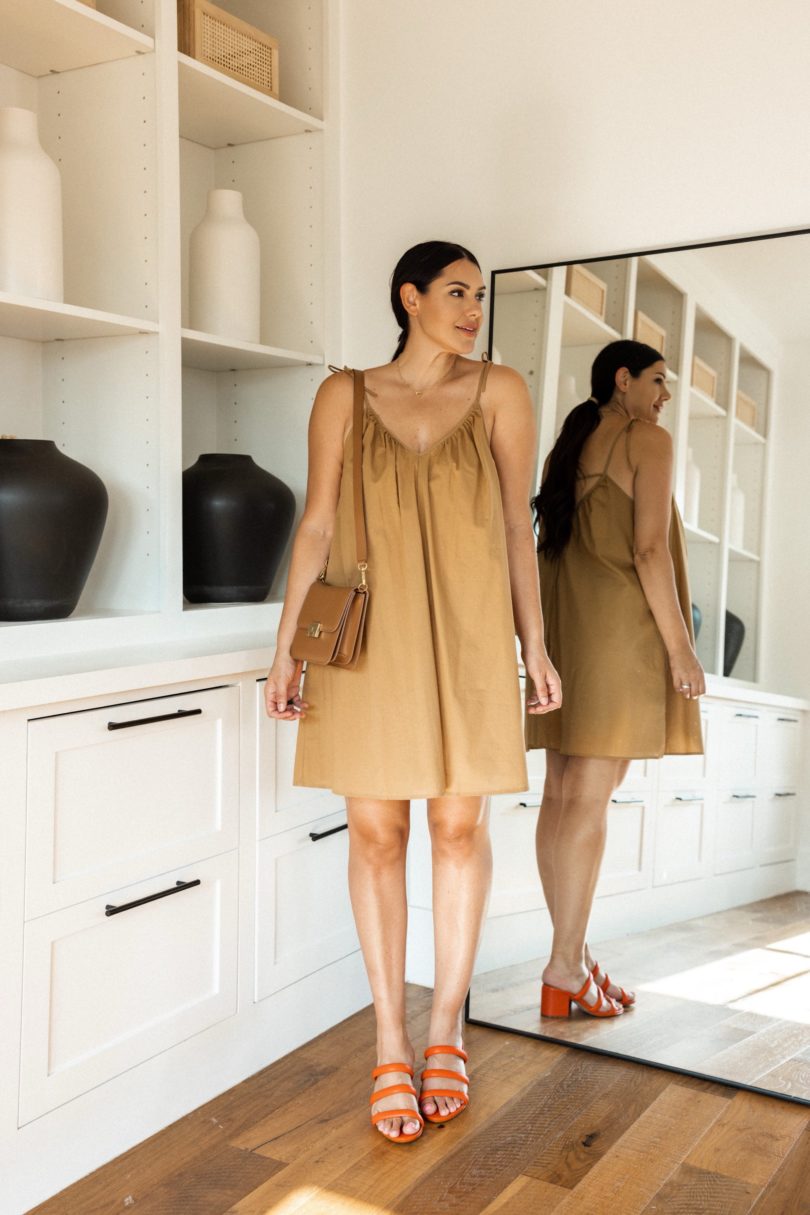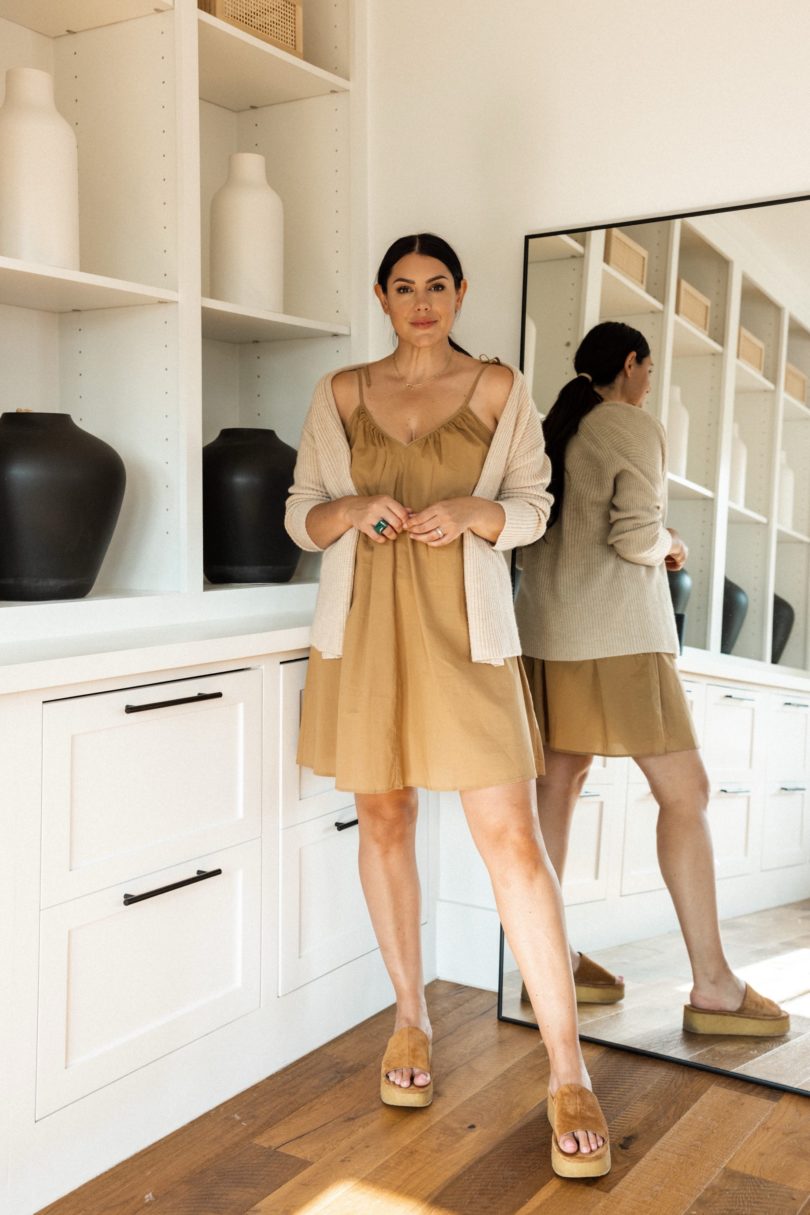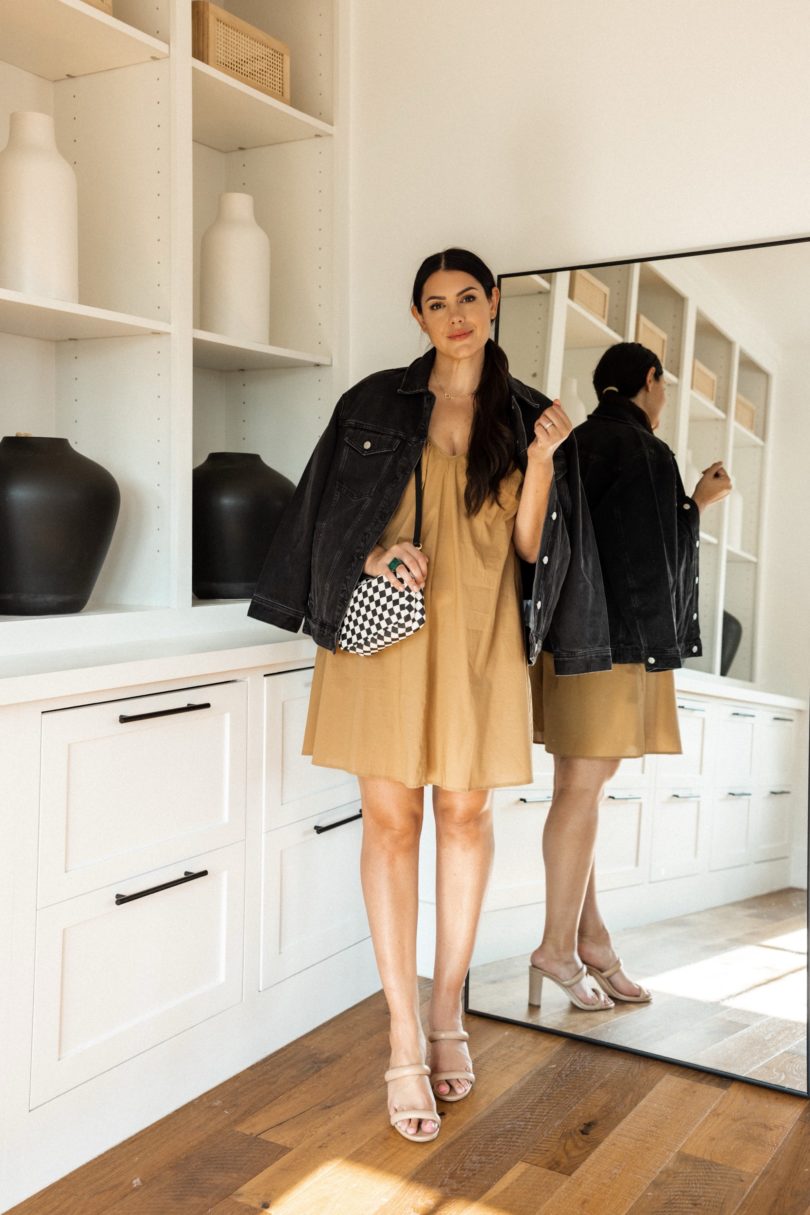 With summer silhouettes and lightweight fabrics, I wanted to bring in autumnal colors to show that you can dress for fall even if it feels like summer outside. Changing the color palette of your summer pieces creates an seamless transition into fall. This brown t-shirt dress I featured in another capsule as well so you can grab some more outfit ideas as well! Find it here!
I am in the 3 of the dress, it is fitted but TTS. Find it here.
This H&M tent dress is perfect for right now. It's very lightweight (like sheer, ok? A slip is not strongly suggested — it's a necessity.) But it's also under $20 so I'll add on a simple slip underneath and go about my day. It's can easily be worn alone or with a jacket for us a/c sensitive humans. I am in the medium, fit is TTS. Find it here!
___________
Which look is your favorite? Or which piece is standing out to you as the star? I'm always curious to know! Thank you for following along on my capsules, they are always so fun to put together and I hope it gives you inspire for your own closet!
Also the best part of capsule's is that they usually have timeless pieces and can always give inspiration. If you want to see my other capsules, find them all here!