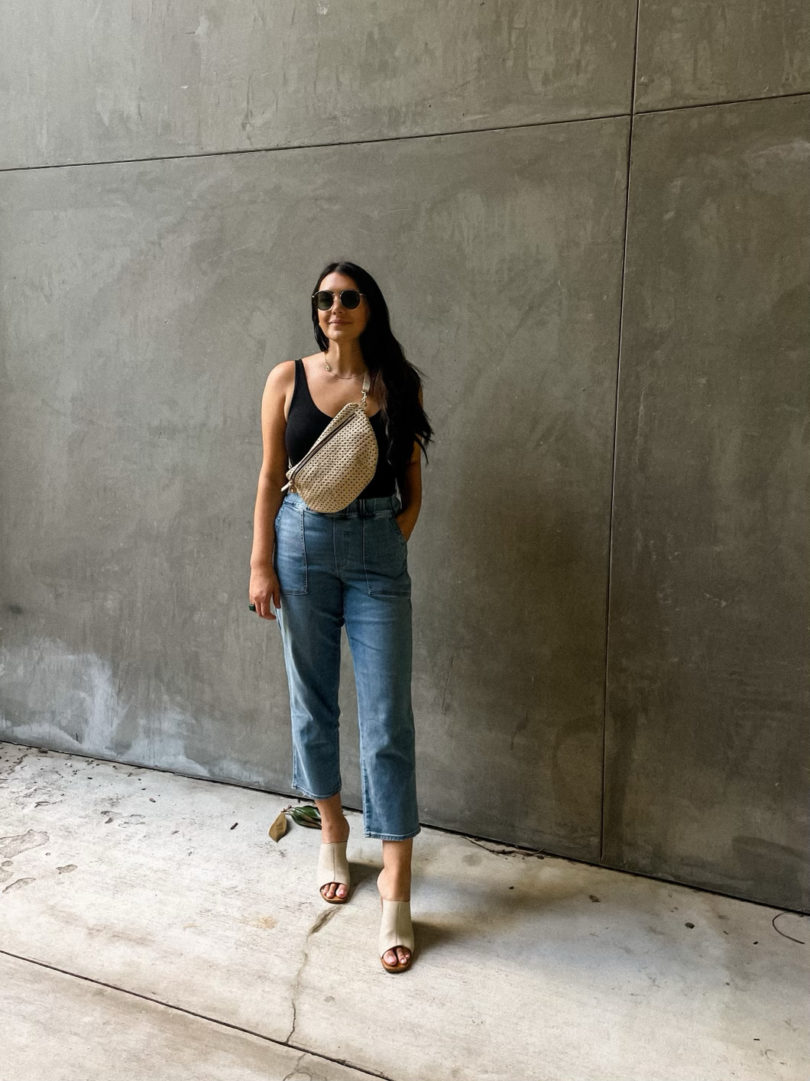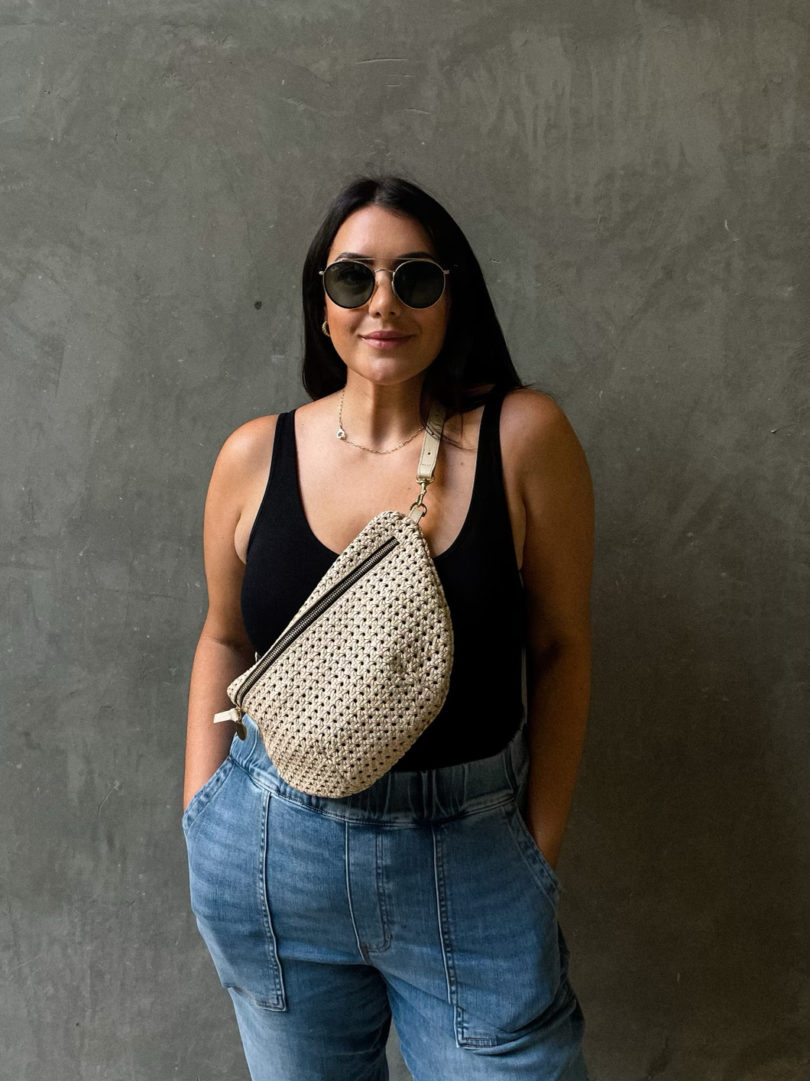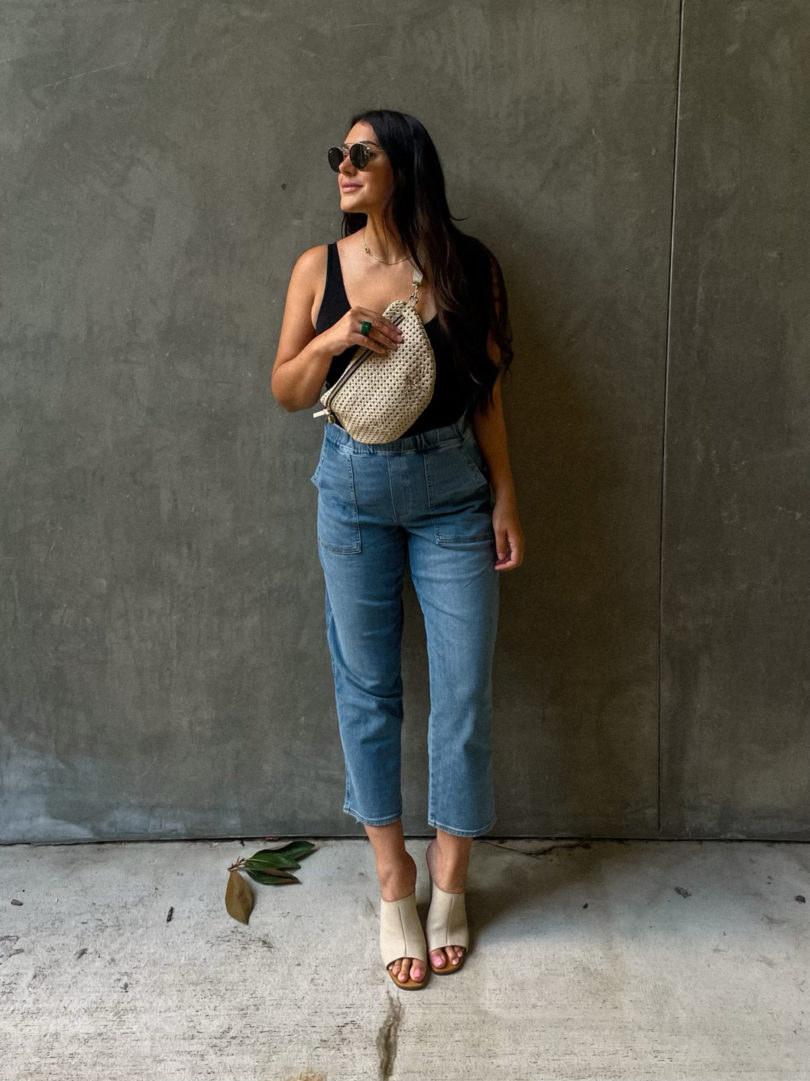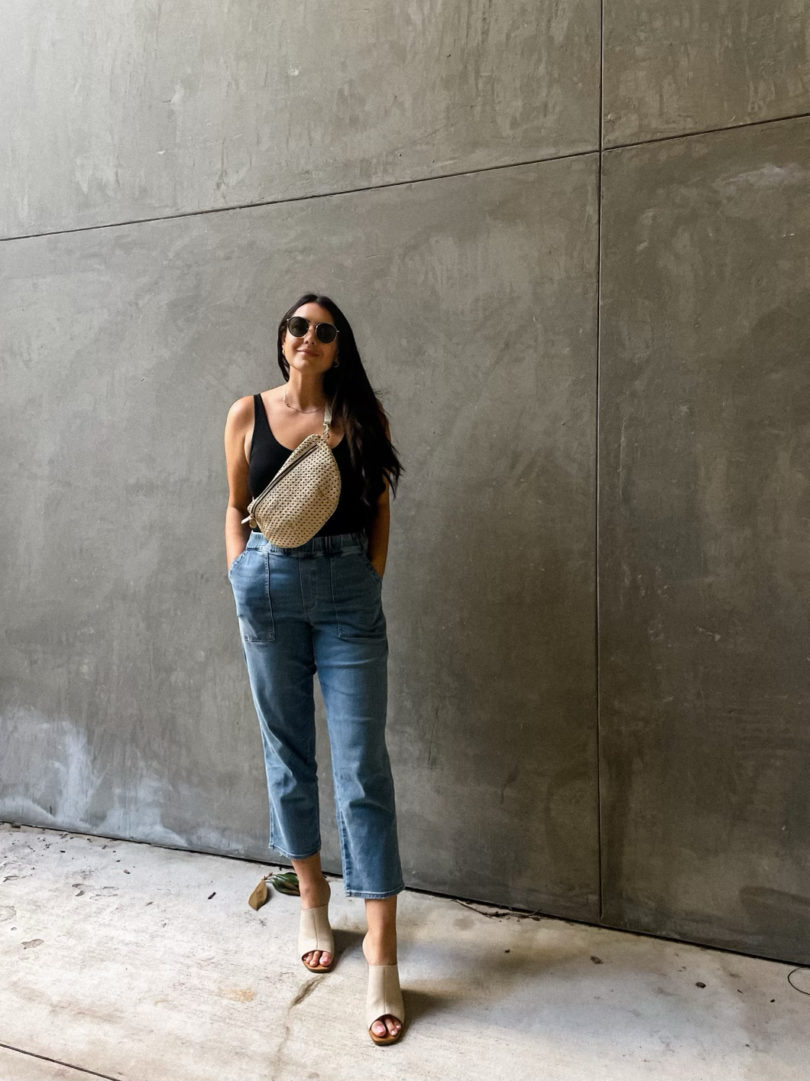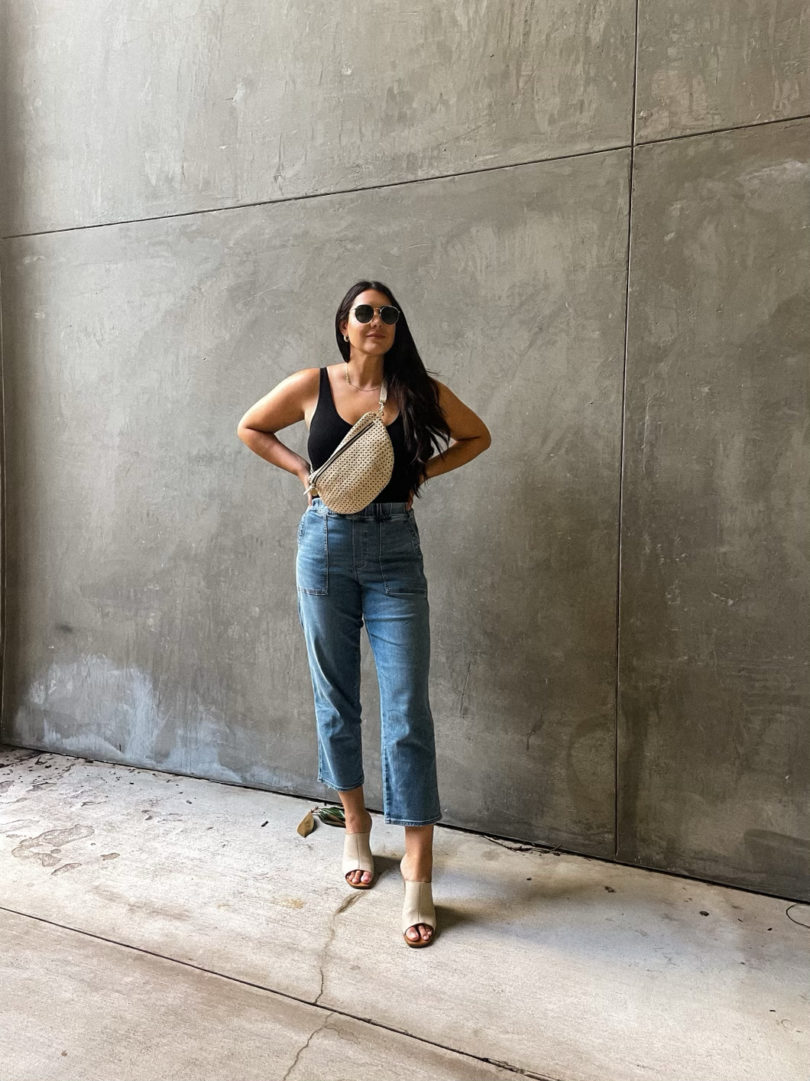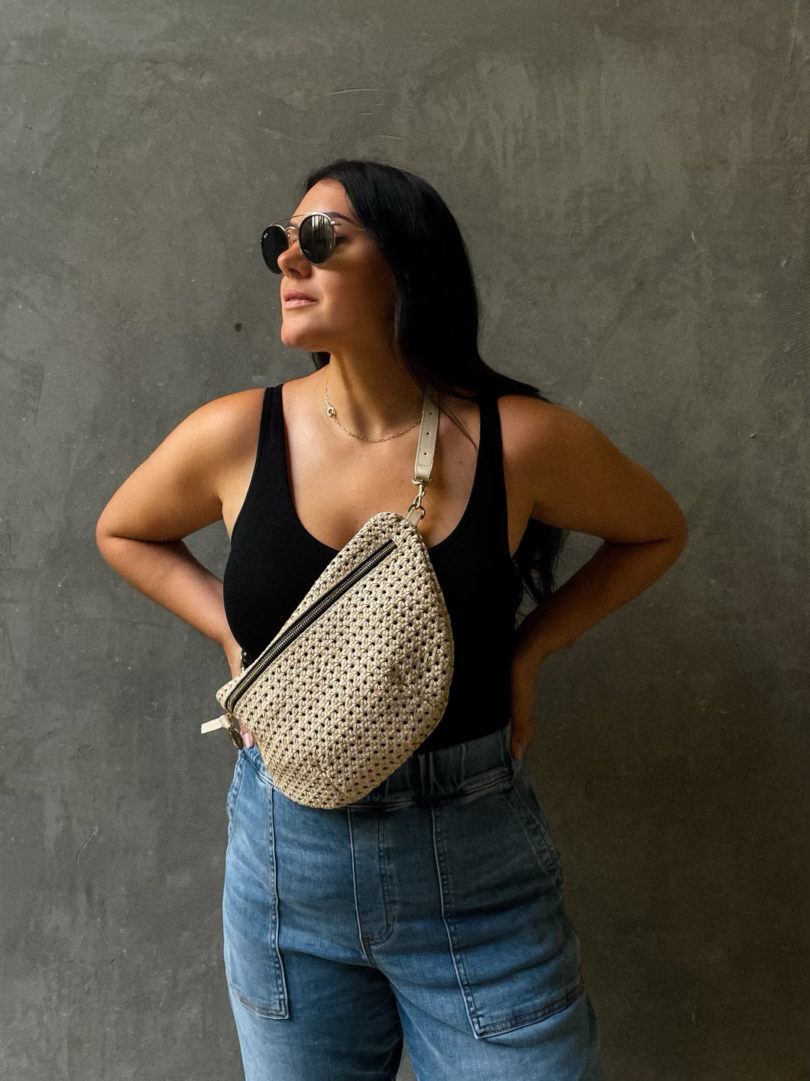 Would you believe this outfit was shot on B's iPhone? We were headed to lunch the other day and found this cove in our neighborhood we'd never seen before. Bryan was like hey! this is a great spot to shoot and so being the photographer he is, he whipped out his phone and started to shoot. We like to shoot places that we see so we can come back to them later. His phone is a trove of walls and hidden gems in our city. Then he put his phone in his pocket, we went to lunch and forgot about the photos, and let's be honest, this spot. (lol) Later I asked him about these photos and realized — hey…this is actually an outfit post. So this outfit is brought to you by Bryan's keen eye and an iPhone.
Yes, these are my granny jeans and I love them. No shade to grandmas, especially mine — love you forever, Betty and Sylvia — but like these are grandma jeans, for real. Turns out, the Betty's and the Sylvia's have been right about pants all these years, you guys. Elastic waist is all you need to know about these pants. Oh and that I love them. I am in the medium, they fit TTS. However I bought these last year in a small (I was more of a 6 last summer) and they fit best a size down for me. I am an 8 and suggest a medium! Find them from Madewell here! Join my granny jeans brigade.
You can find my bodysuit here too! I'm in the large for length.