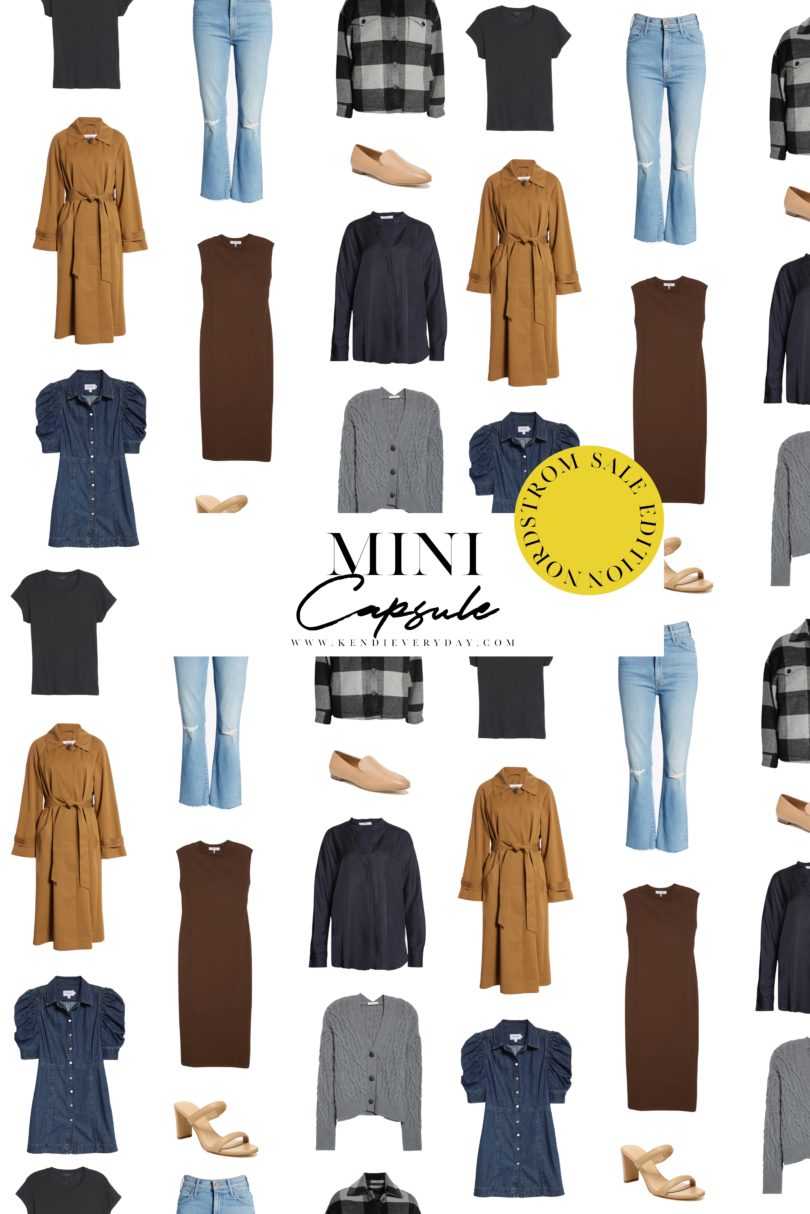 With one week left of The Sale, I thought I'd create a mini capsule out of some of my favorite pieces from the Nordstrom Anniversary Sale that are all still in stock. I mean why not, right? Capsules are my love language.
This year I've noticed that a lot of the items still in stock at Nordstrom are actually the ones that I would tell you to get. I love buying designer or high quality brands on sale during the Anniversary Sale because it's brand new inventory for way less and I can get a kick start on fall. Which I would like right about now — I know we still have lots of summer ahead but it's been nice to put on a jacket and pretend it's cold out. 😉
I picked out 10 items and created 13 outfits for your fall outfit inspo! Save these to your Pinterest boards or just for later!
13 Outfits for Pre-Fall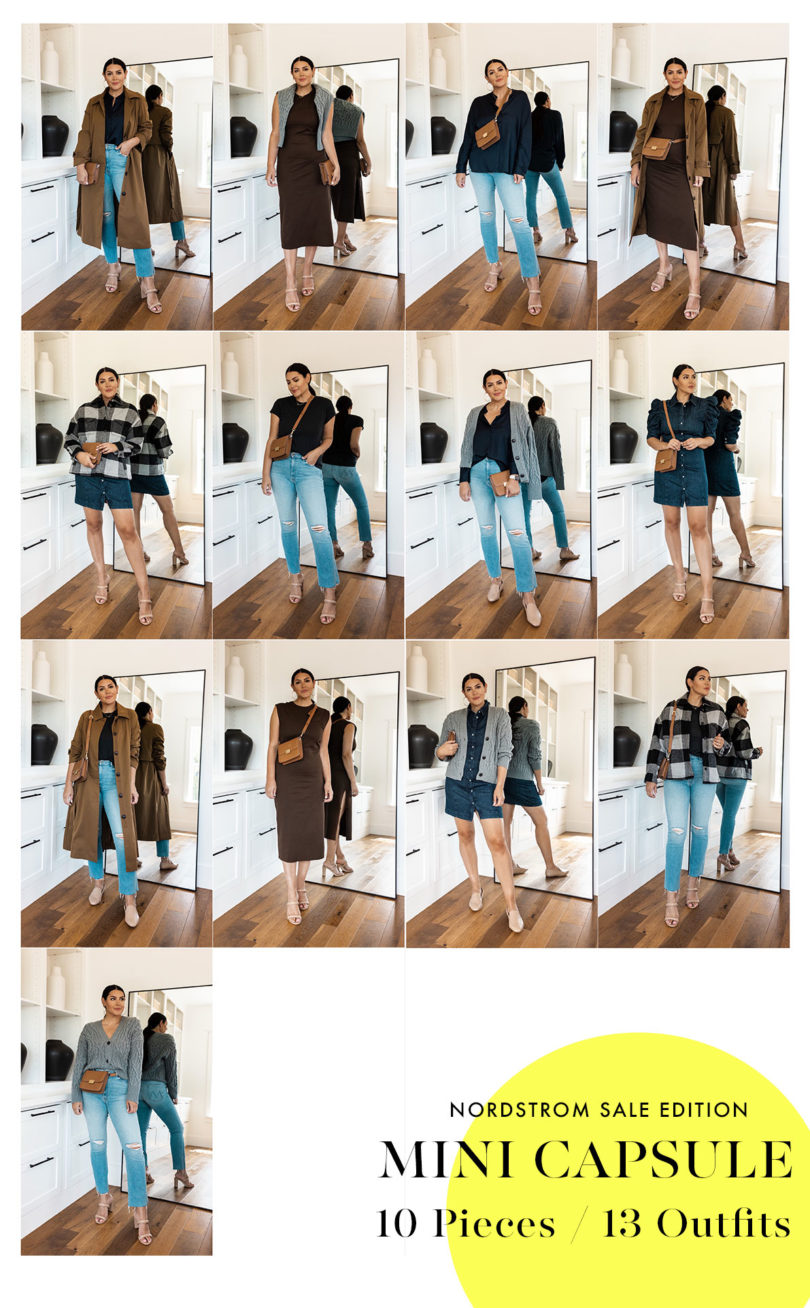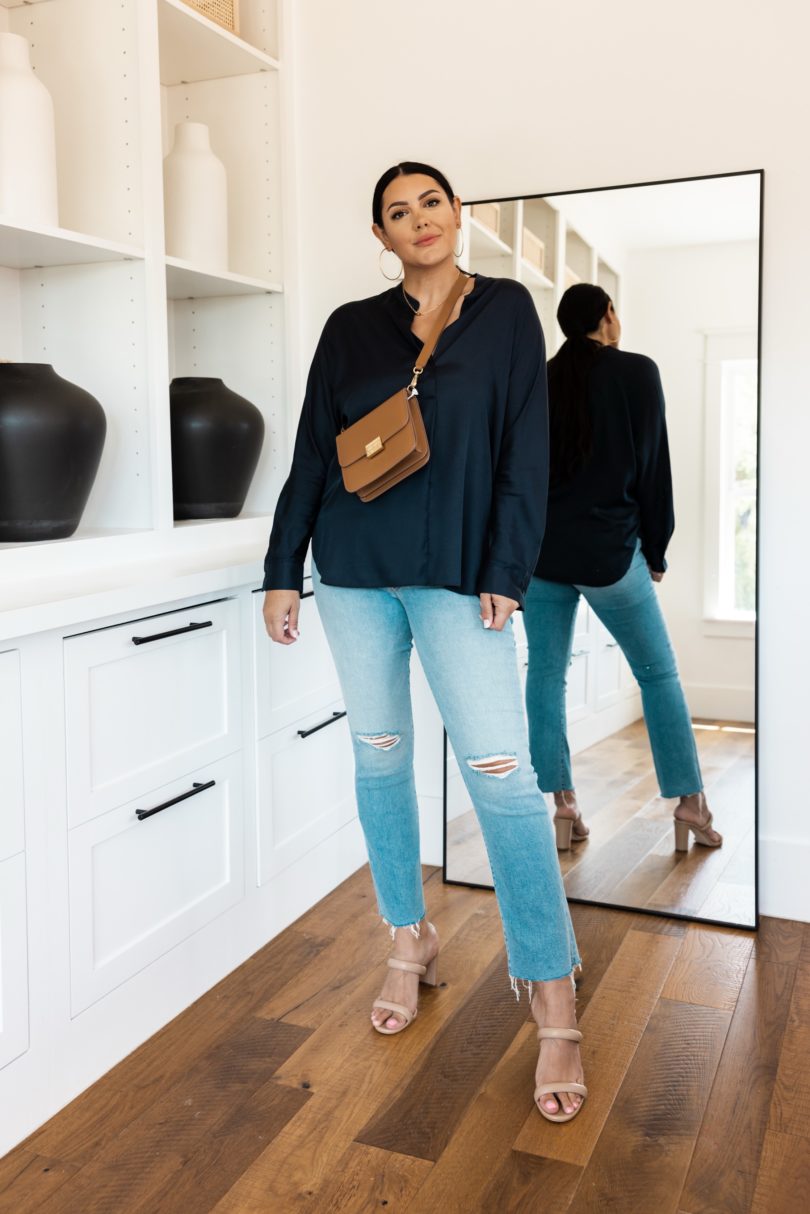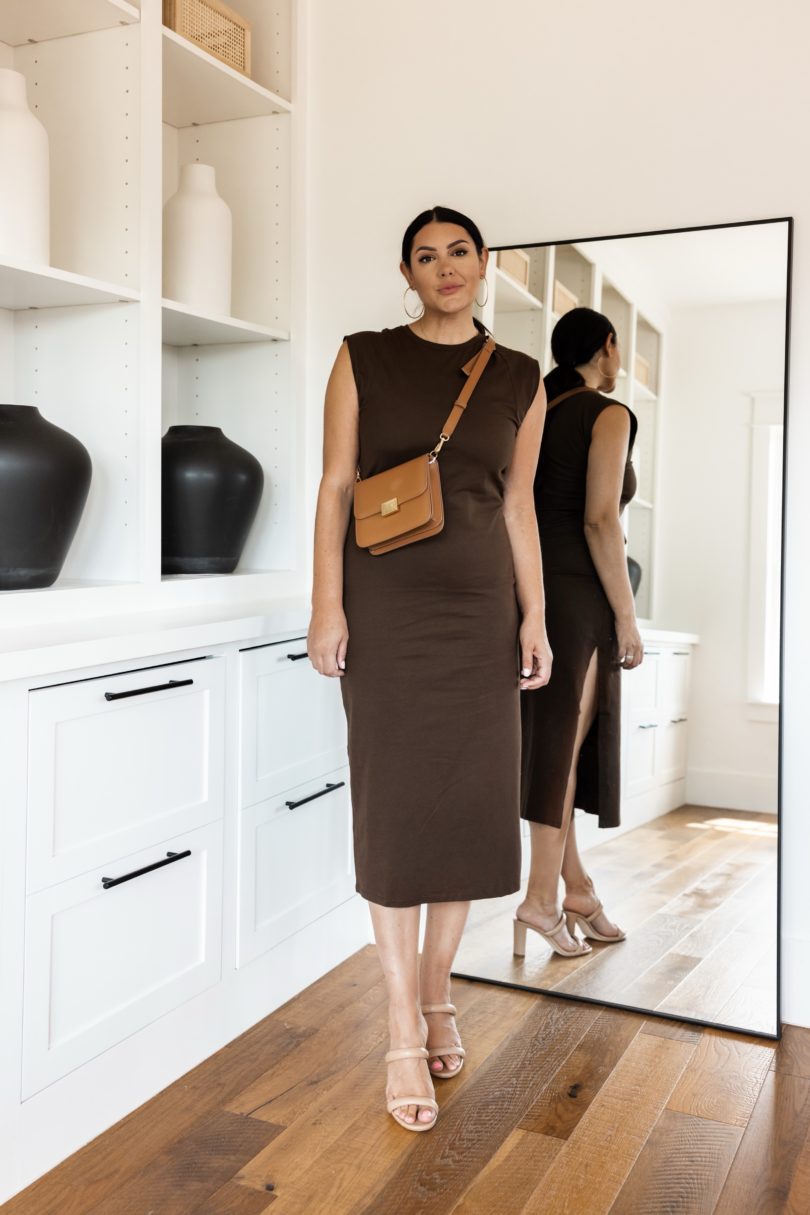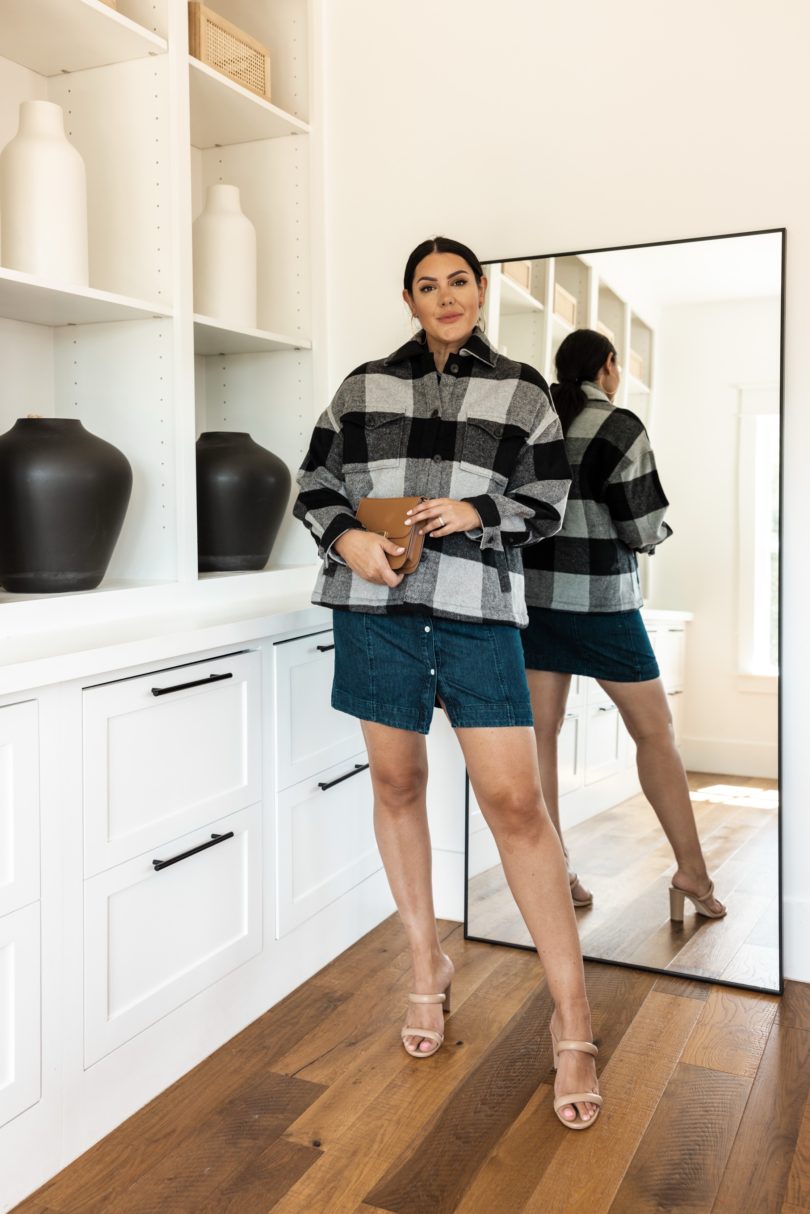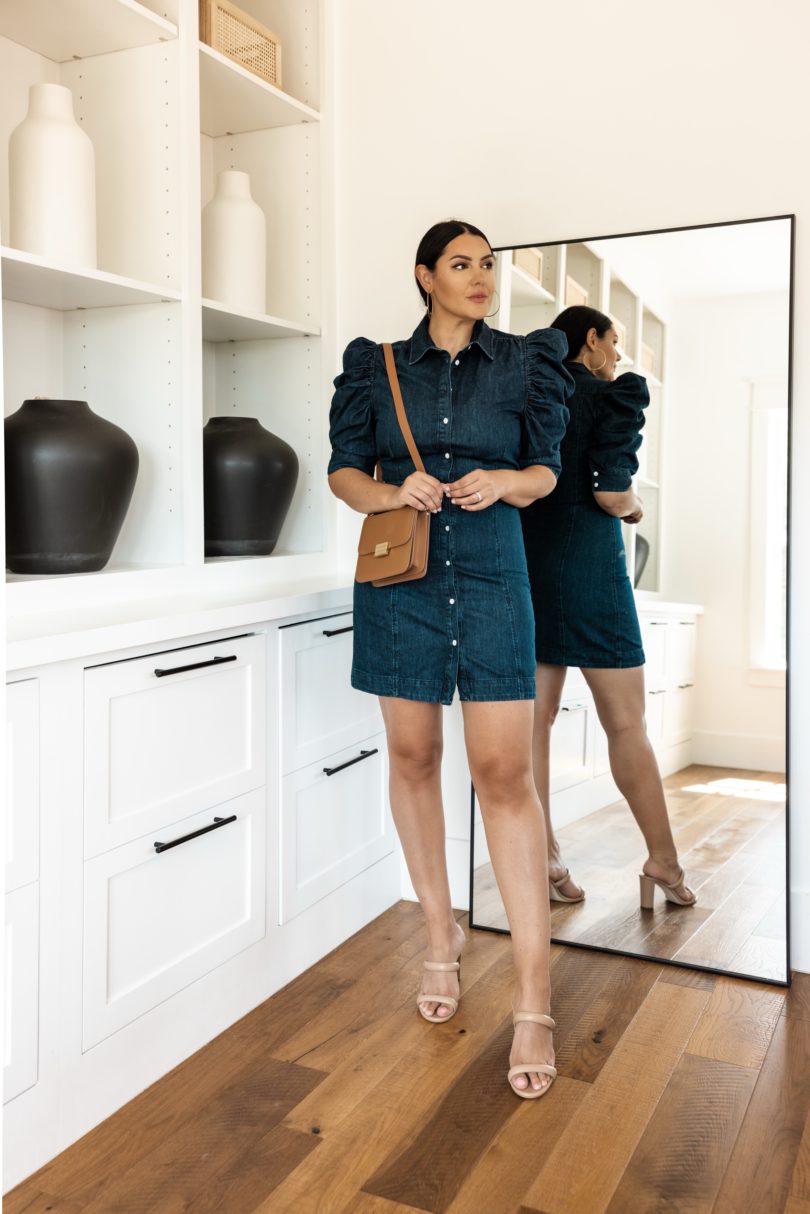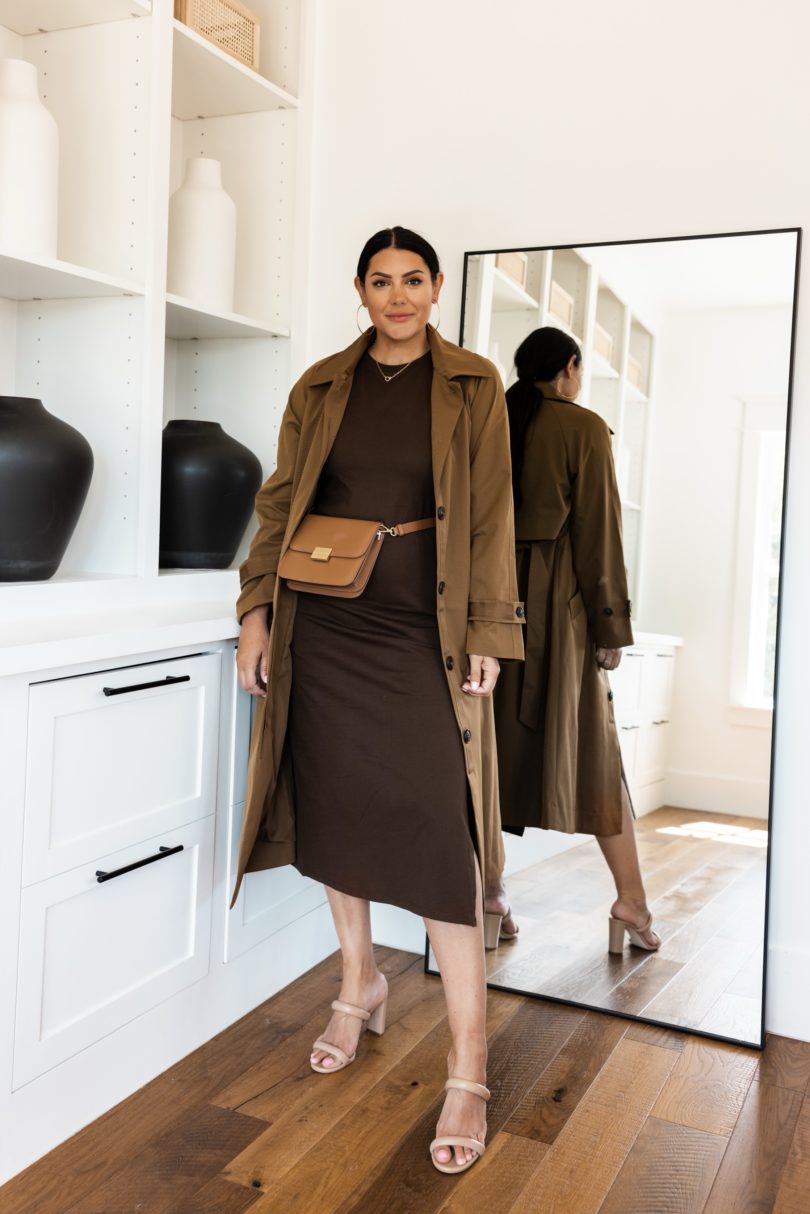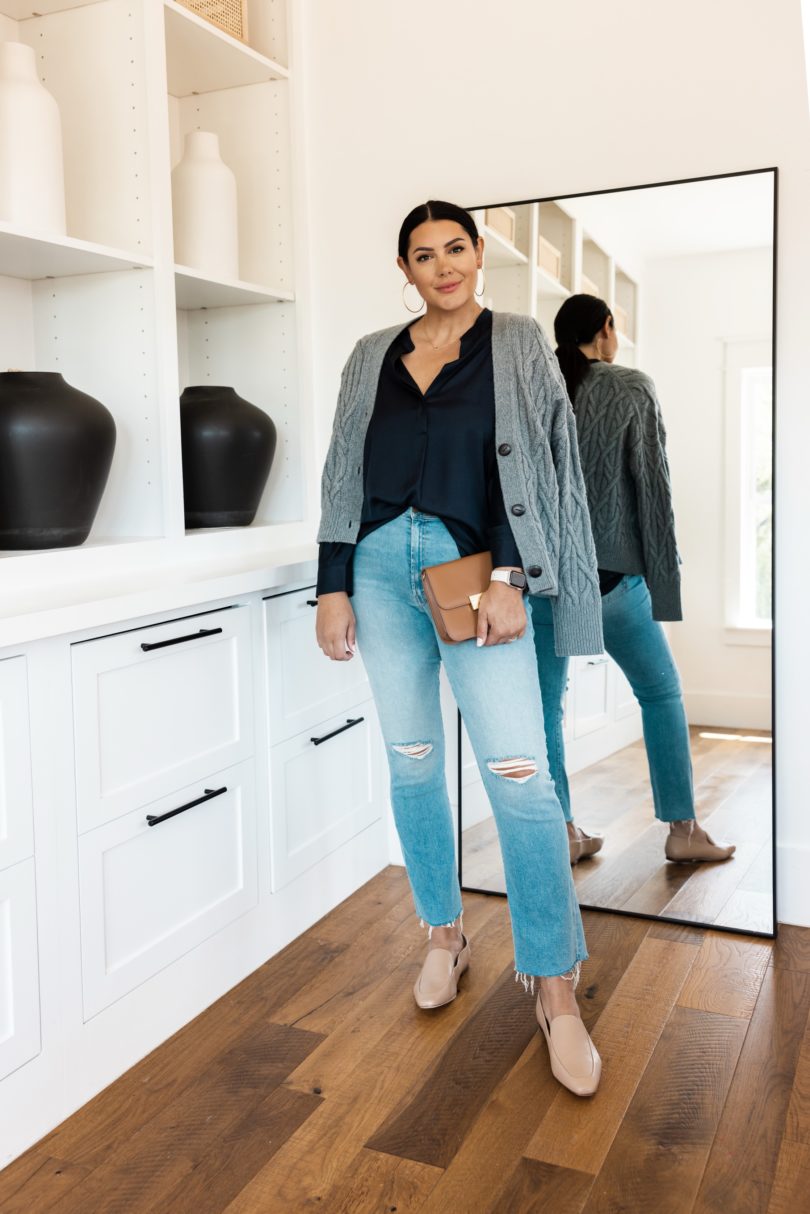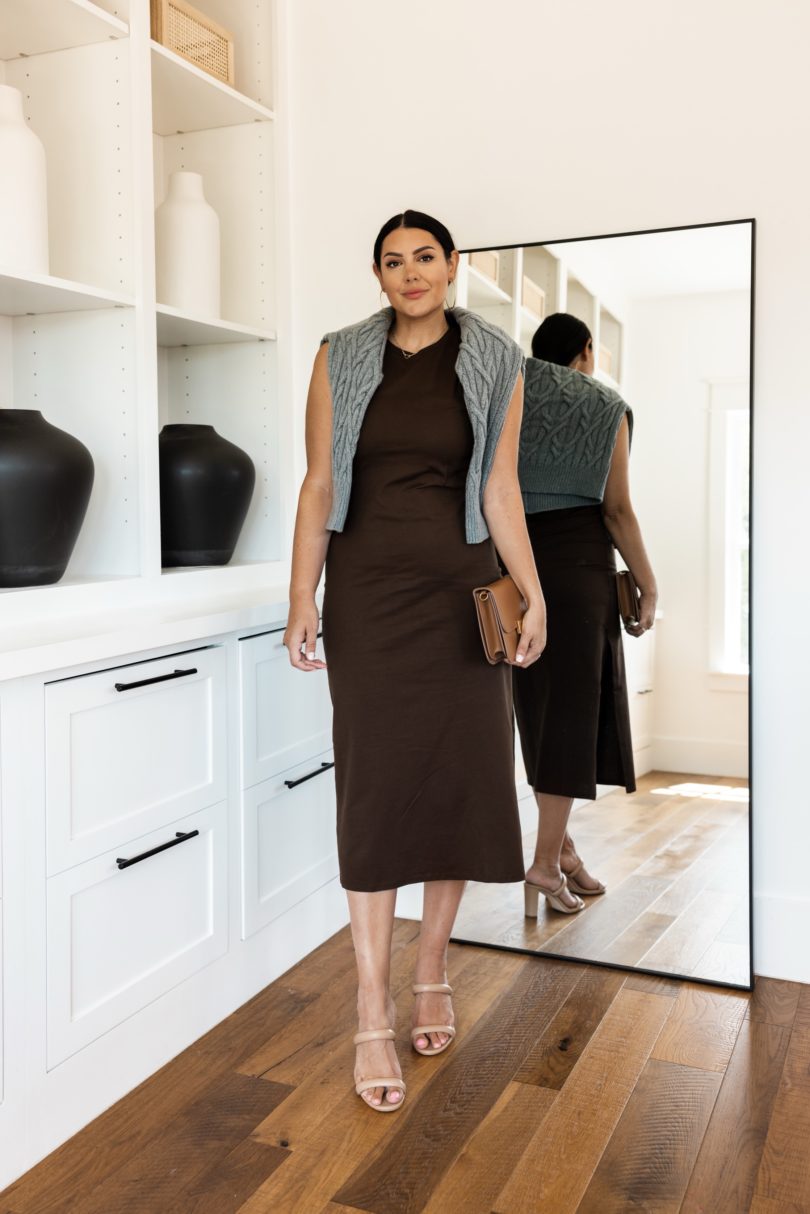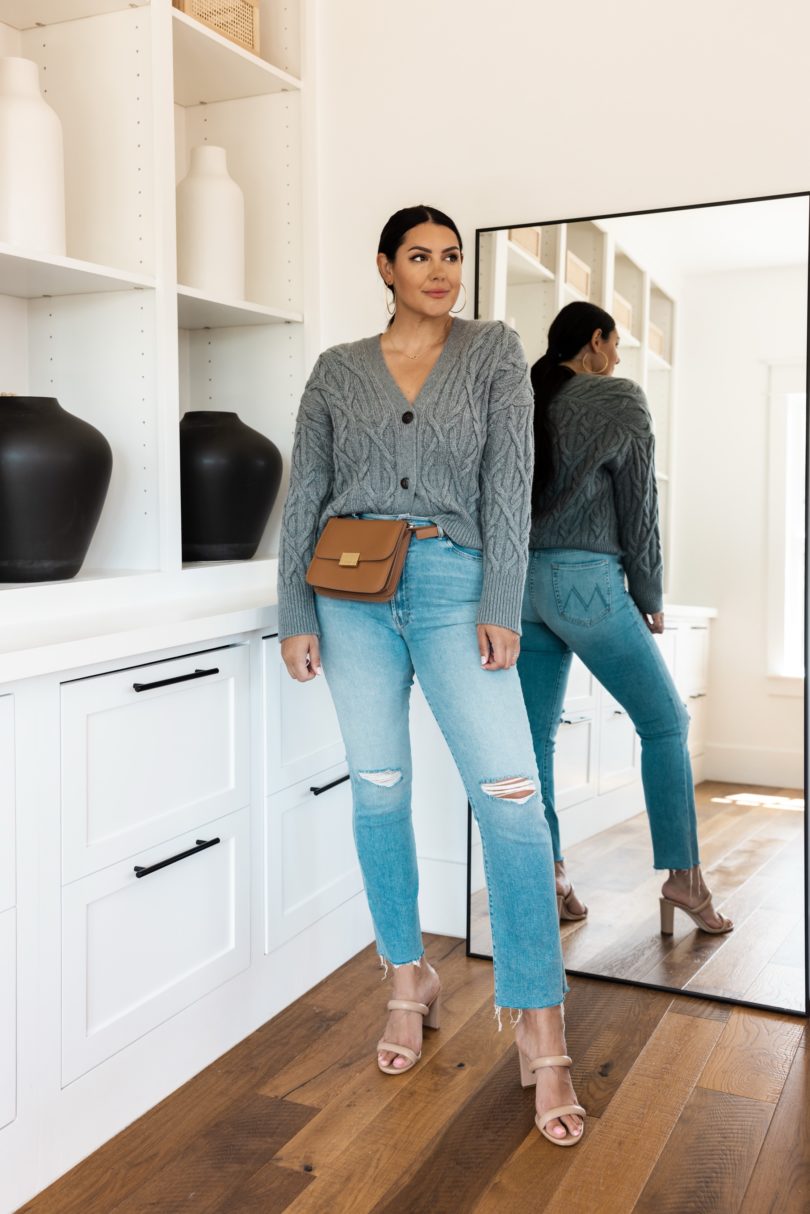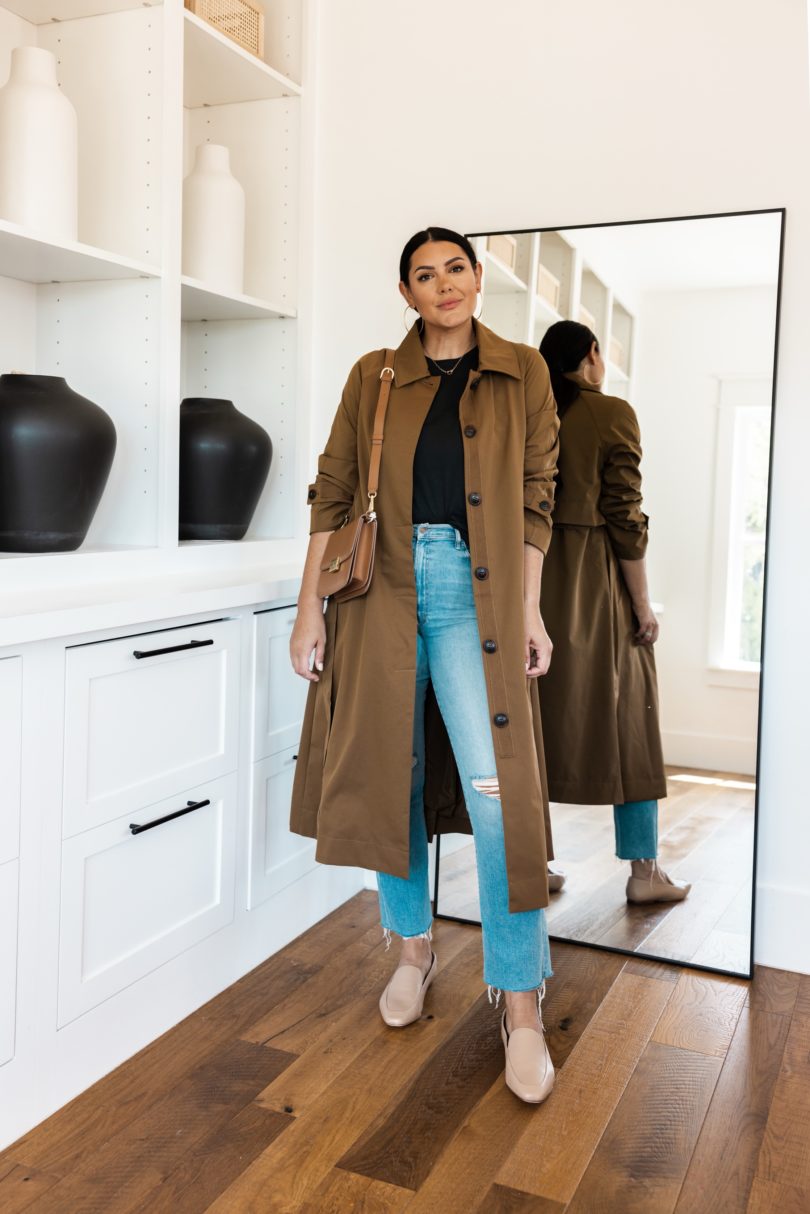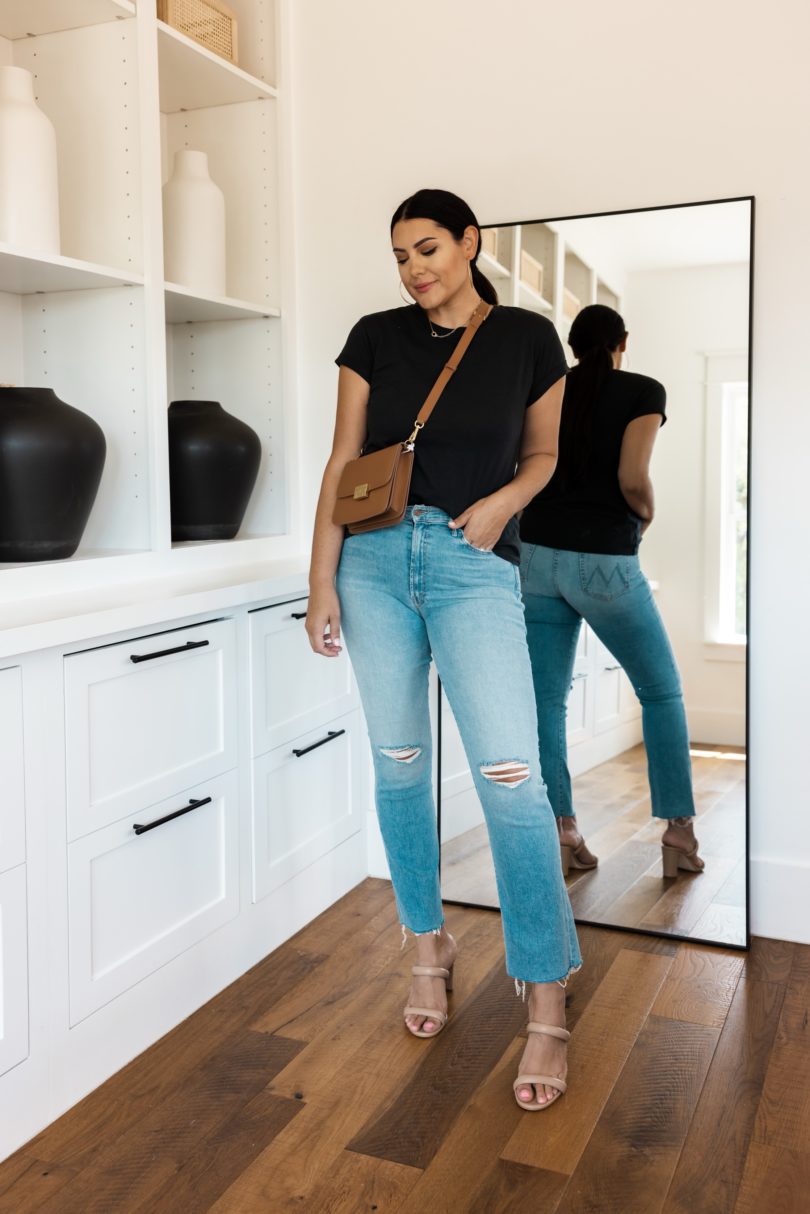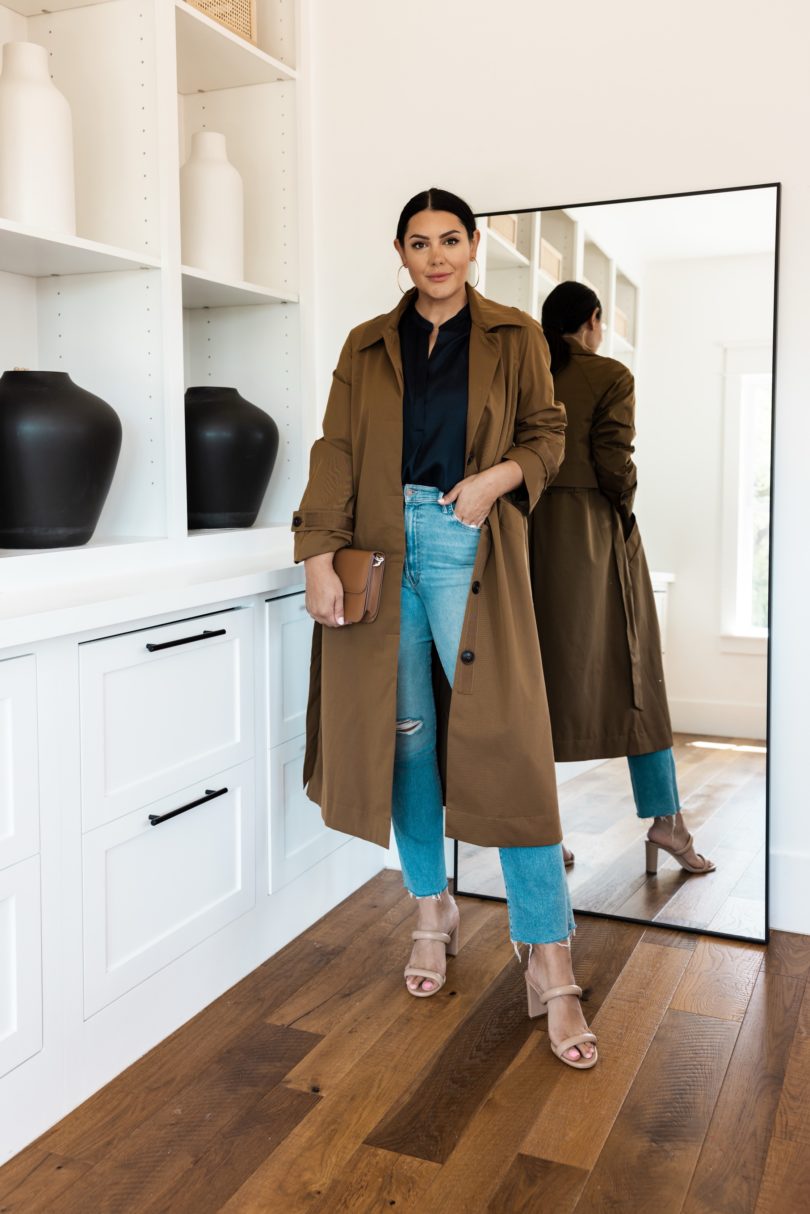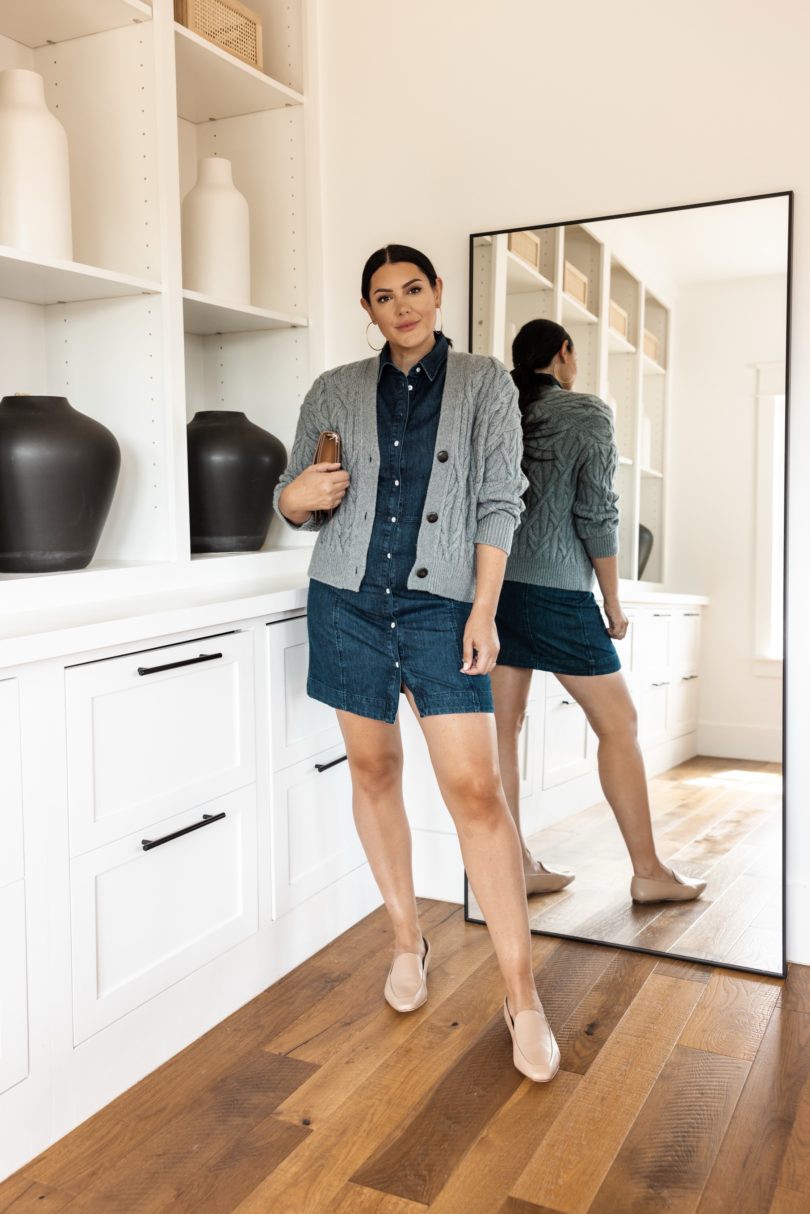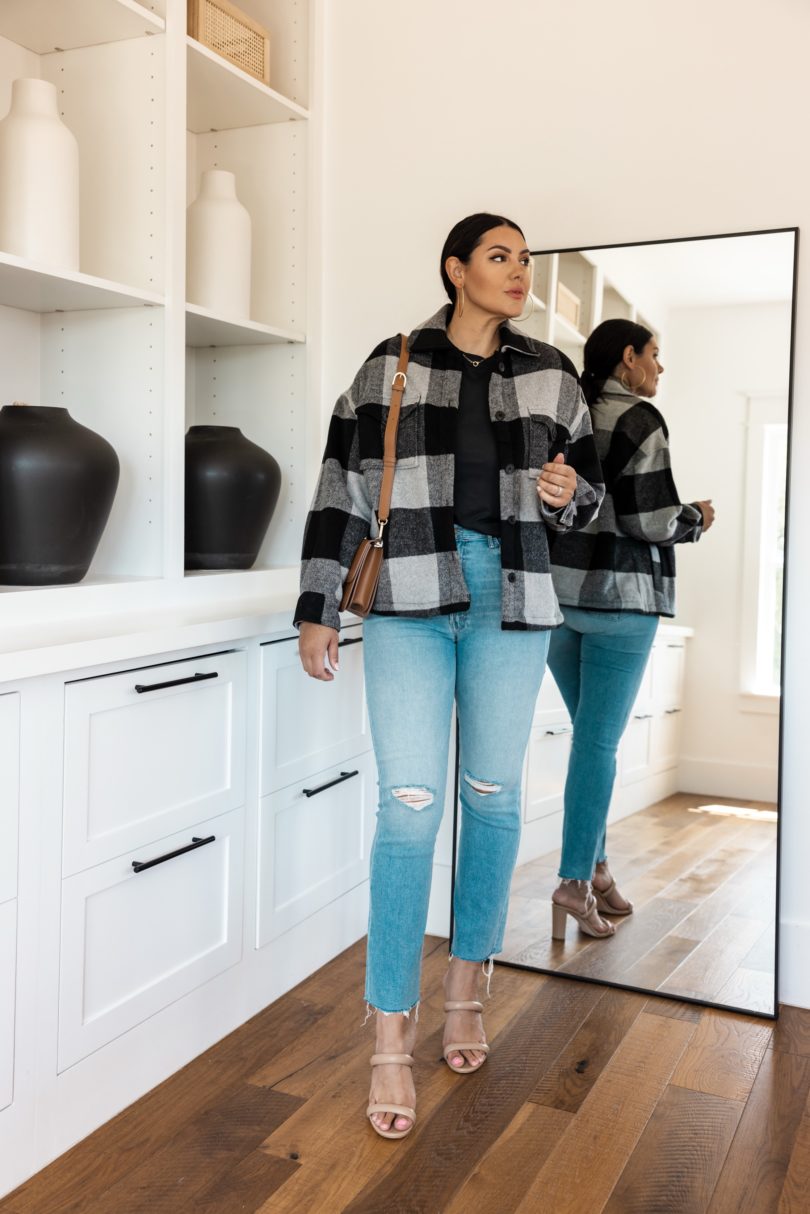 Which look is your favorite? Let me know in the comments below!
Let's break down each piece, shall we?
Vince Cable Knit Cardigan: This cardigan has been one that I've loved since the beginning of the sale. It is very thick, very warm and for me an essential in those cooler months. I love having a go-to cardigan and this one is high quality and I know will last me through many, many winters. The color is a blueish-grey, very versatile as you can see here. // Similar Look Cardigan under $100 
Vince Silk Blouse: Actually can not believe that this top is still in stock! Beautiful silk top that can work for a casual look (as seen here) or for work and office outfits. I am in the medium, fit is TTS. // Similar look blouse under $60
Mother Hustler Kick Flare Jeans : I love this pair of denim from the Anniversary Sale. This one and this one are keepers for sure! I am in the 30, fit is TTS but slightly snugger fit for Mother denim. Stretchy and super flattering!
Nordstrom Trench Jacket: This trench is under $100 and a great find! I would suggest a size down as it is a very generous fit. It's pretty long, just for the record, so if you are shorter you may need heels with this look. Soft but structured and the color is beautiful.
AllSaints Flannel Coat Jacket: This jacket is SO warm! I would consider it a coat for me here in Texas because it's lined with warm fleece lining. I would say it runs a bit generous but overall true to size. It is a boxy fit, so size down if you are smaller up top! // Similar look plaid jacket under $150
Frame Leather Purse: Another one that I can not believe is still in stock! This purse is a great deal and let me tell you — this leather is perfect, flawless, so smooth. I don't know if I deserve this kind of perfection you know? Comes in three colors, as well! Highly recommend as a staple this fall.
Frame T-Shirt Dress : Darling little dress, with slightly padded shoulders but not too crazy or anything, just enough to give it shape. I would say it runs snug, so size up. I am in the 3. // Similar look t-shirt dress under $100.
Frame Denim Dress: What a fun dress this is — I couldn't keep it out of my cart. I just love the puff sleeves and how cheeky the length of the dress is. (It's still long enough that I can sit + it has plenty of stretch for movement!) I am in the size 3, size up for curves. // Similar look denim dress under $100.
AllSaints Anna Cotton Tee: This tee I picked up this year in black because I got it last year in white! I love this tee, I mean yes it's just a simple tee but it's flattering, washes out well and the fit is always right. I'm in the medium, TTS!
Veronica Beard Heels: These are a bit pricey but my goodness they are comfortable. I will be wearing these exclusively for the next few seasons. True to size! Similar look heel under $100. 
Vince Flats: I love a good pair of Vince flats from the Anniversary sale and this year I found these! They are definitely a different look than what I typically get (pointed toe) but I really like this loafer look for fall. Super comfortable, beautiful supple leather and this pair has a bit of a heel. I am in the 10, my TTS size.
_______________________
This post is sponsored by Nordstrom! Thank you for supporting the brands that support this blog. 🙂