When I think about some of my favorite pieces in my closet rarely do I think of how much they cost. I think about how I feel in them, about the memories I've made in them, or how much I like to wear something over and over because it's become a comfort. As I've been really curating my closet and organizing it (I promise a closet reveal is coming!!) I notice that if I feel good in an item then it has a place in my closet, no matter if I spent $20 on it or $200. A piece's worth is set by the value I give it; so a $10 white tee might just look simple to you but to me it can be the basis of so many outfits for example.
You can see where I'm going, yes?
Great pieces can be found at any price and I've found some actual gems from Walmart right now and even better, they are on sale for summer! So while you're shopping for back to school supplies, why not toss in some fashion for you? I broke down 5 essentials for summer all under $30 below! All of these styles are from their Scoop line, which is what I would call their most fashion-forward collection where as I find Free Assembly to me more everyday wear. Let me know if you want a Walmart Fashion 101 😉 I'm well-versed.
(PS: Walmart has put so many great styles on sale and they have stepped up their fashion game the past 3 years so much. I get thrilled when someone says they like my outfit and I can tell them it's from Walmart!)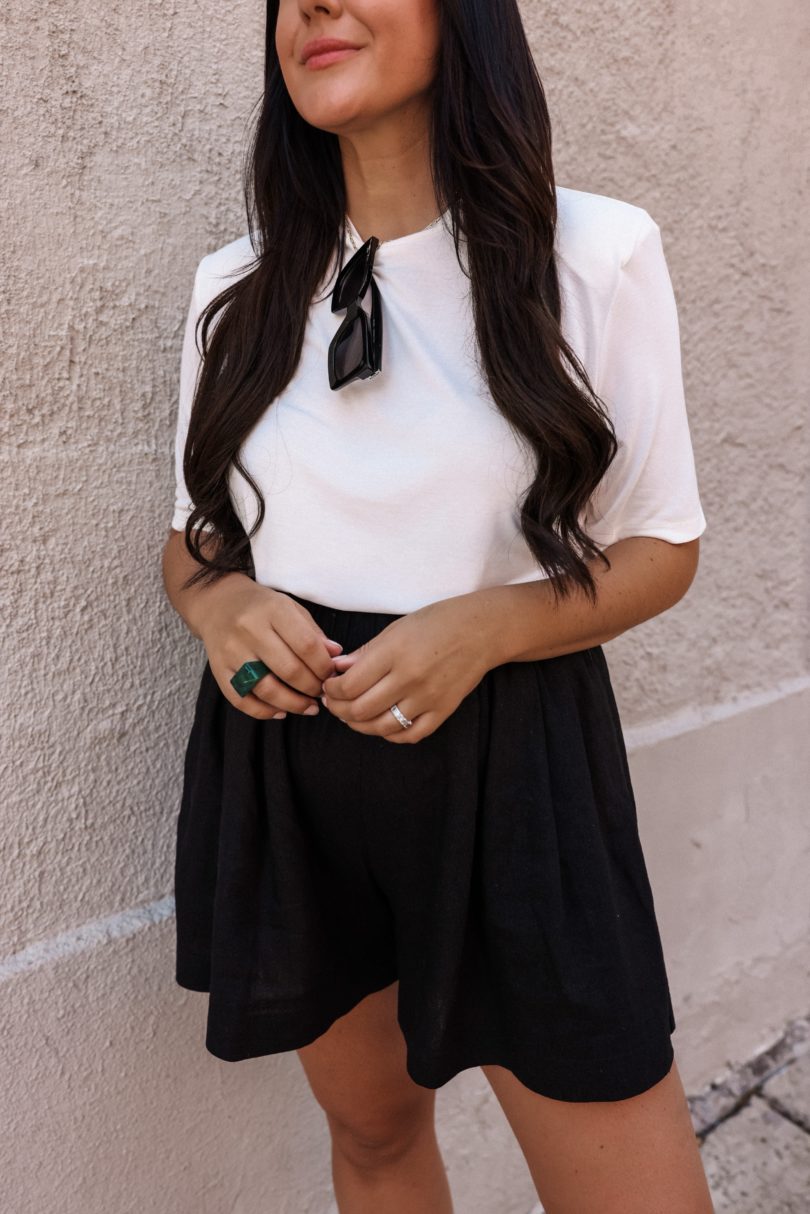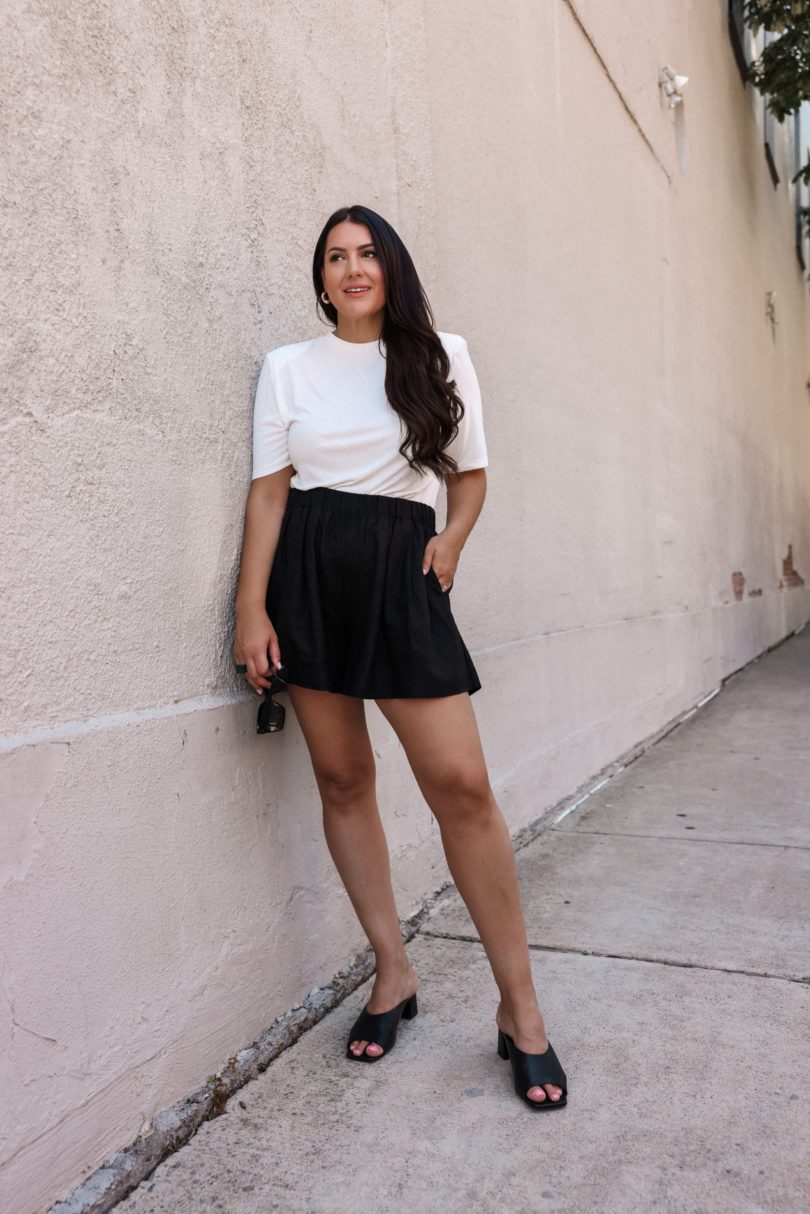 This structured tee is a keeper for a few reasons. The first being the longer sleeves — do you know how hard it is to find longer sleeves that aren't tight?! It's a chore. The padded shoulder gives these sleeves a bit more oomph but not too much where you feel like you need to just go ahead and suit up and say 'put me in coach.' As you can see it's almost more of a rounded sleeve. The other reason is the fabric — it's cool  and slinky and it has a great drape. Oh and it's $5. Done deal.
I am in the medium and it has a bit of extra room, but I'd say it's TTS!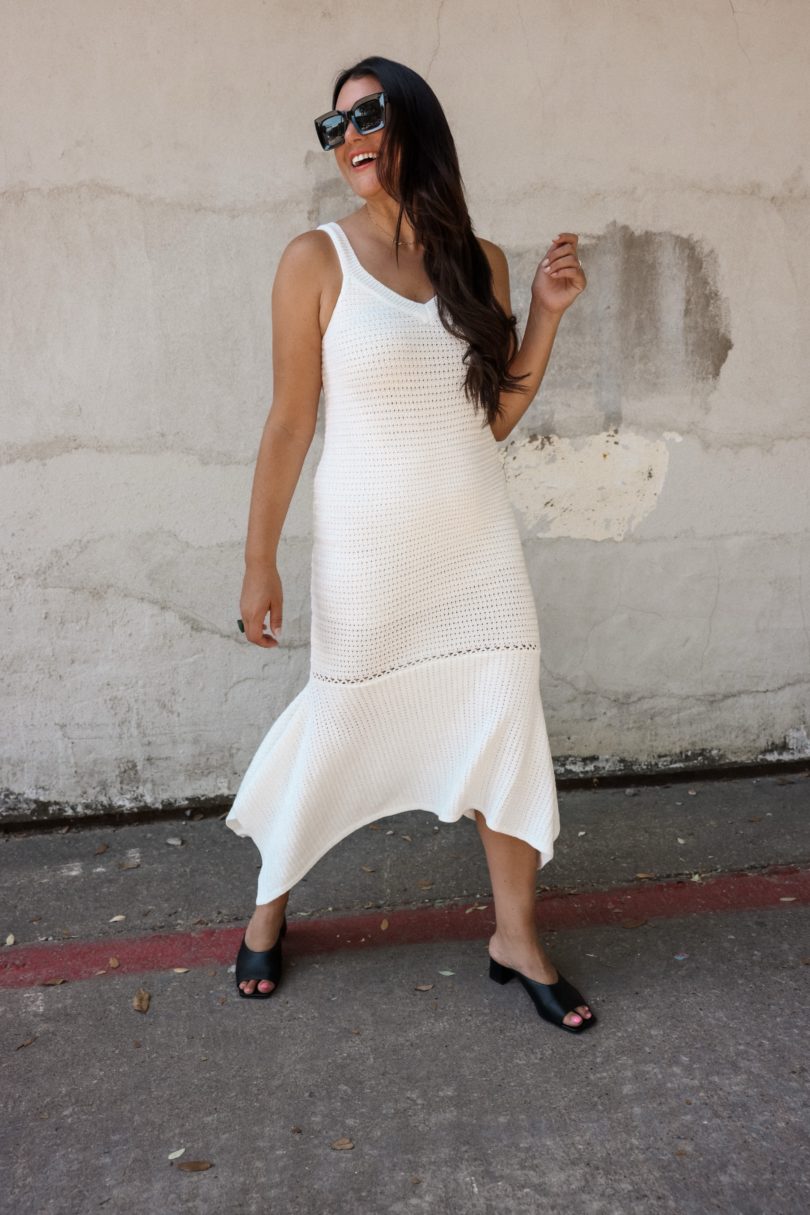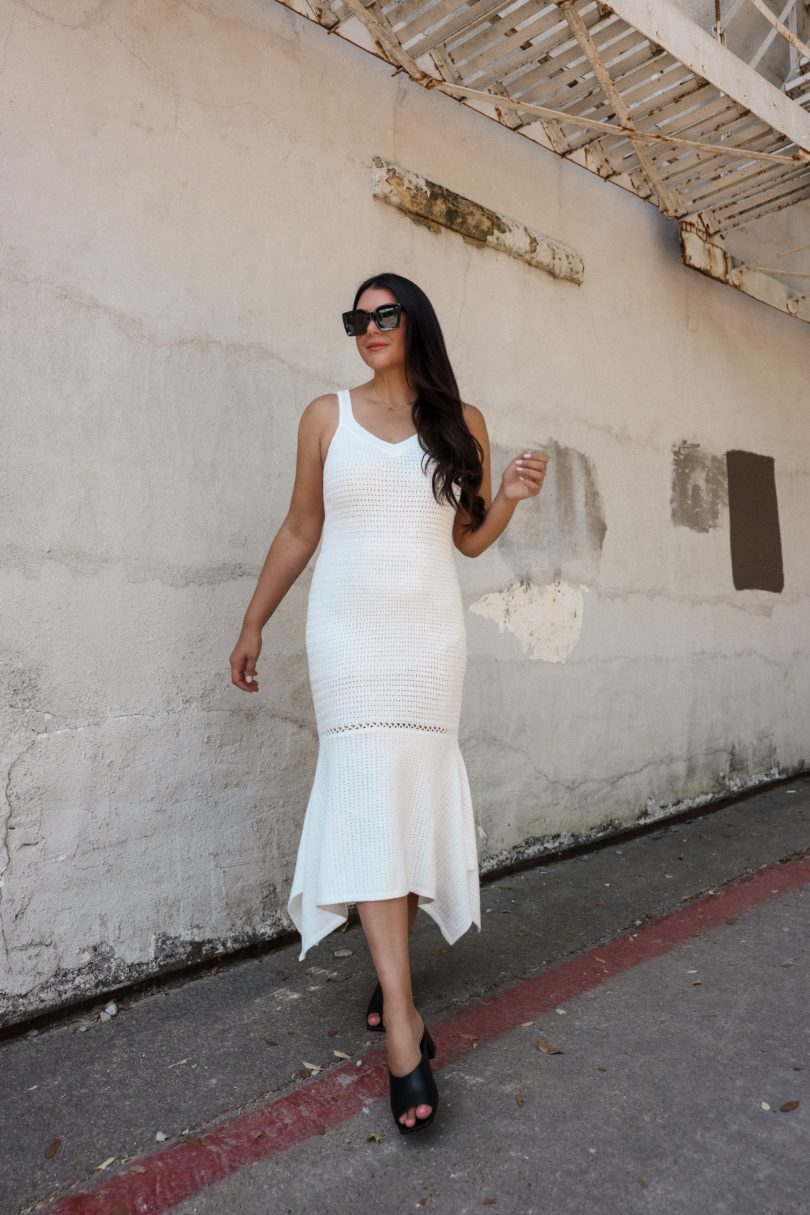 Summer and sweater don't usually go together but this dress has lots of breathing space and it's just so darn comfortable. (I am wearing a slip underneath mine as a dress but is also works as a darling swim cover up!) The little flare hem at the bottom gives this dress some personality and makes it feel like an expensive piece, but really it's just $20!
Find it here in black and white. 
(Here is my suggested slip, too!)




This skort took me by surprise in the best way possible. 10/10 recommend this skort which I actually thought it was a pair of shorts because I don't read product descriptions. *melting face emoji* But they are even better, it is a pair of shorts but they are flowy and oversized and it looks like a skirt. The fabric is linen like with structure, but they didn't seem to wrinkle like linen does.
I am in the large but don't size up! I just did because I wasn't sure, but they run plenty true to size.
Shop them here but going fast!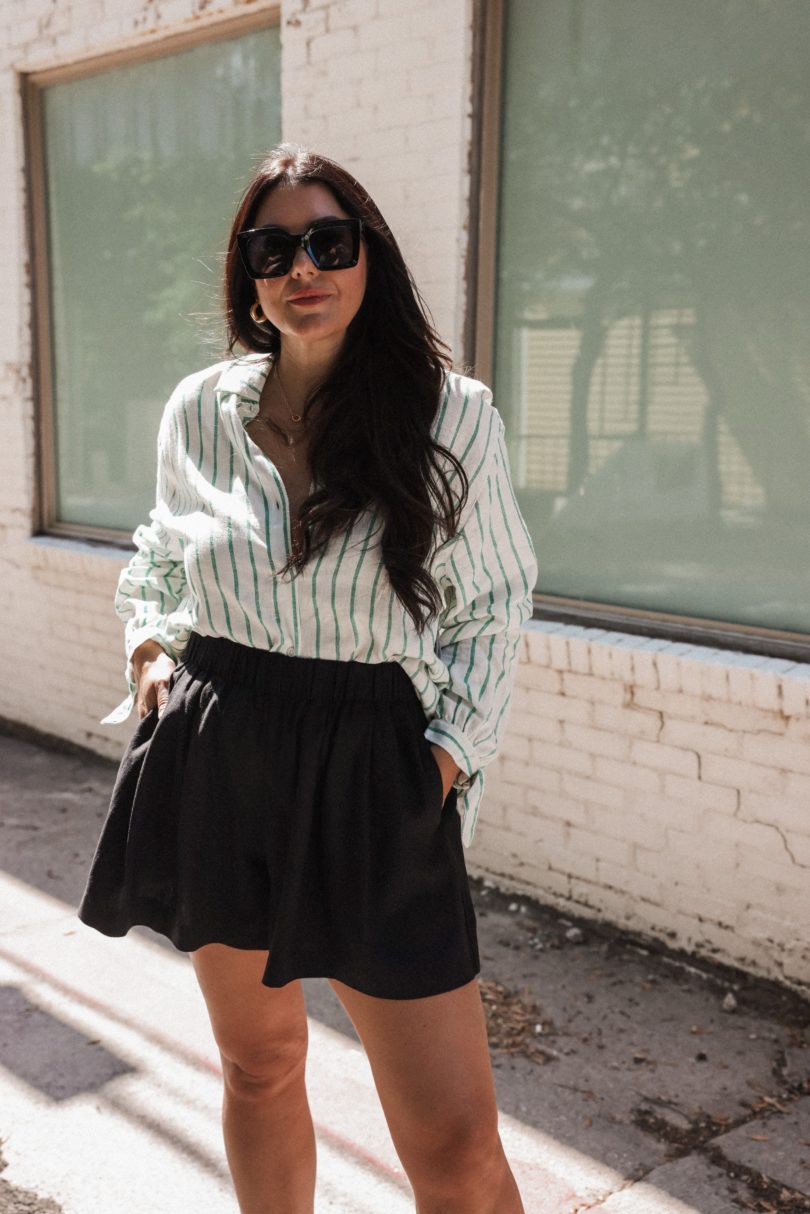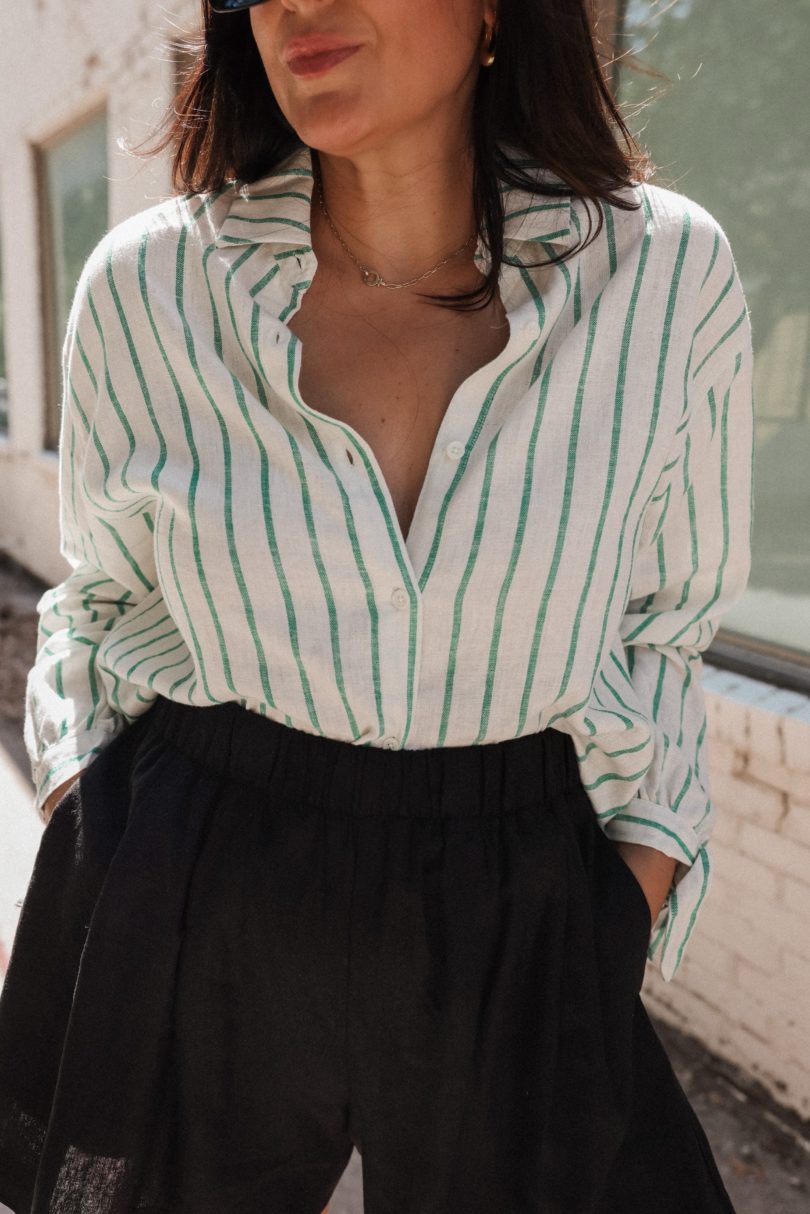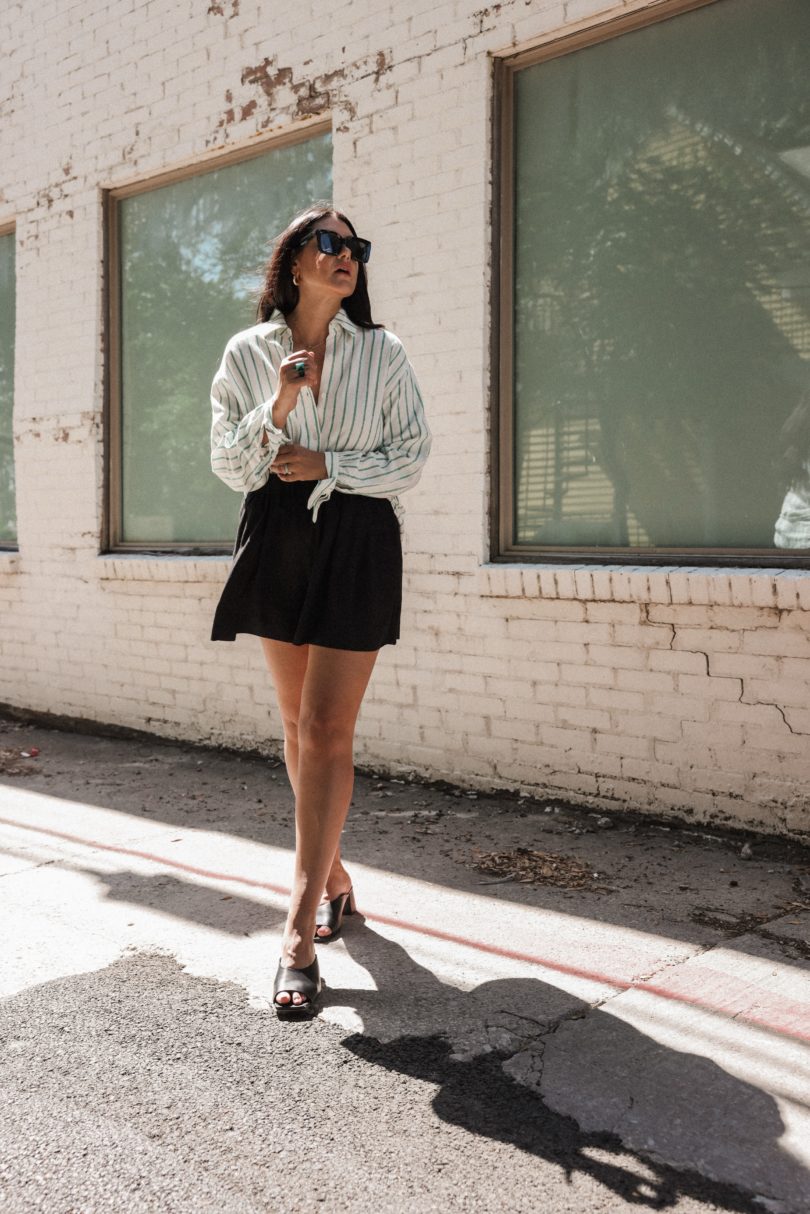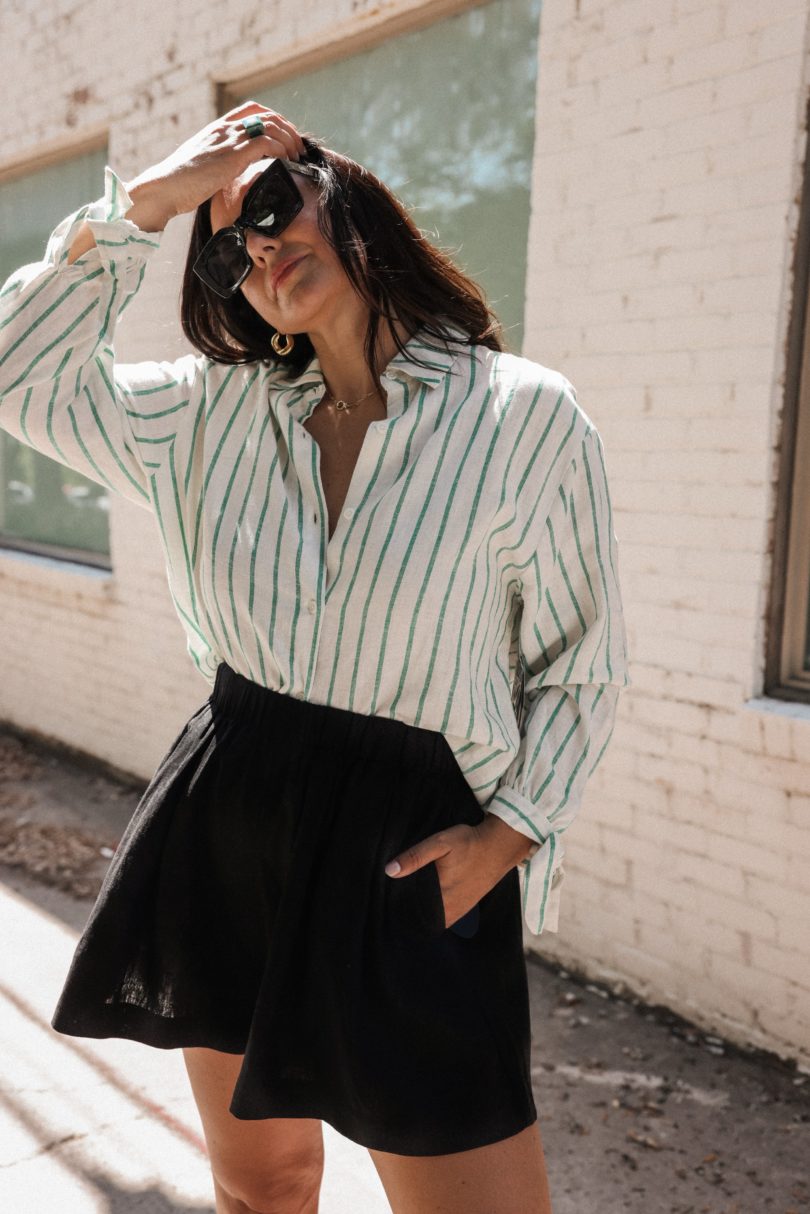 Absolutely recommend this blouse — it's light weight and perfect for summer because it breathes. (Slightly scratchy but hoping it washes out softer!) It is that perfect amount of flowy that I love in a blouse, perfect for shorts now and trousers later. I love this green too, brings in a touch of color while keeping it chic.
I am in the medium, it runs oversized / generous. Size down for a closer fit!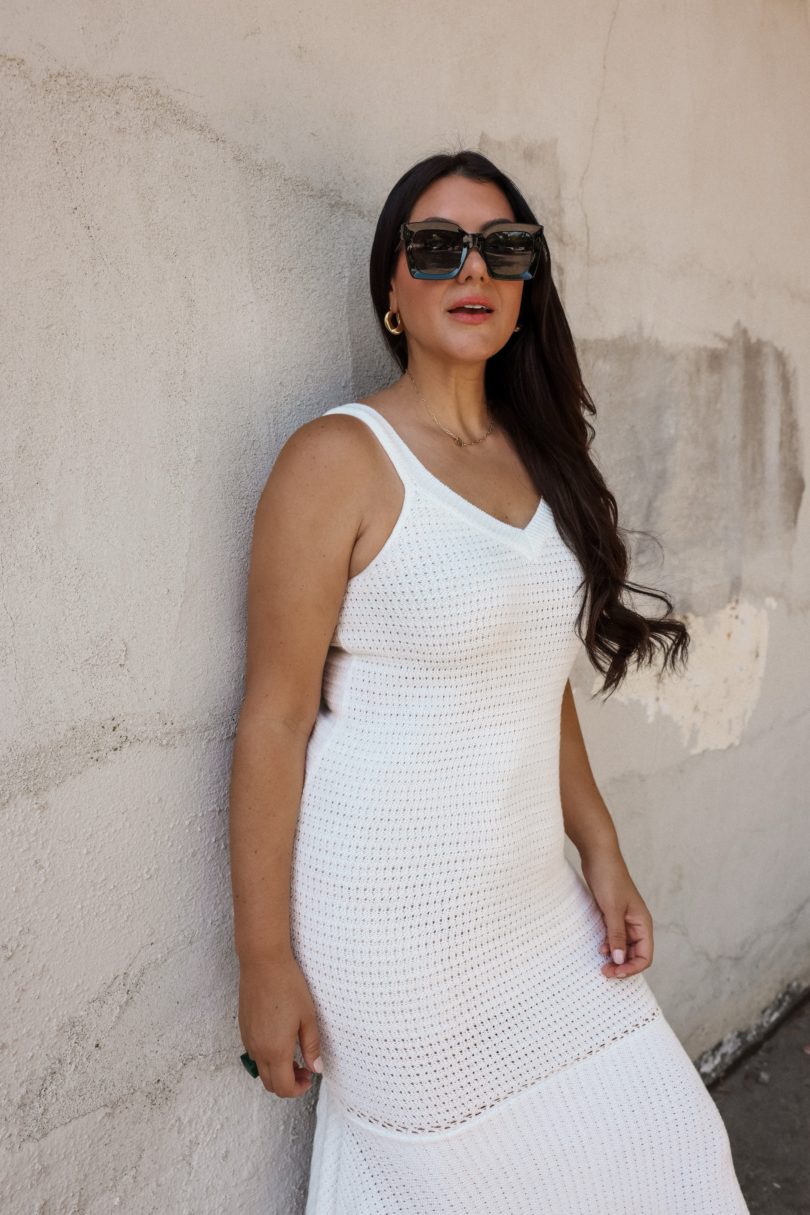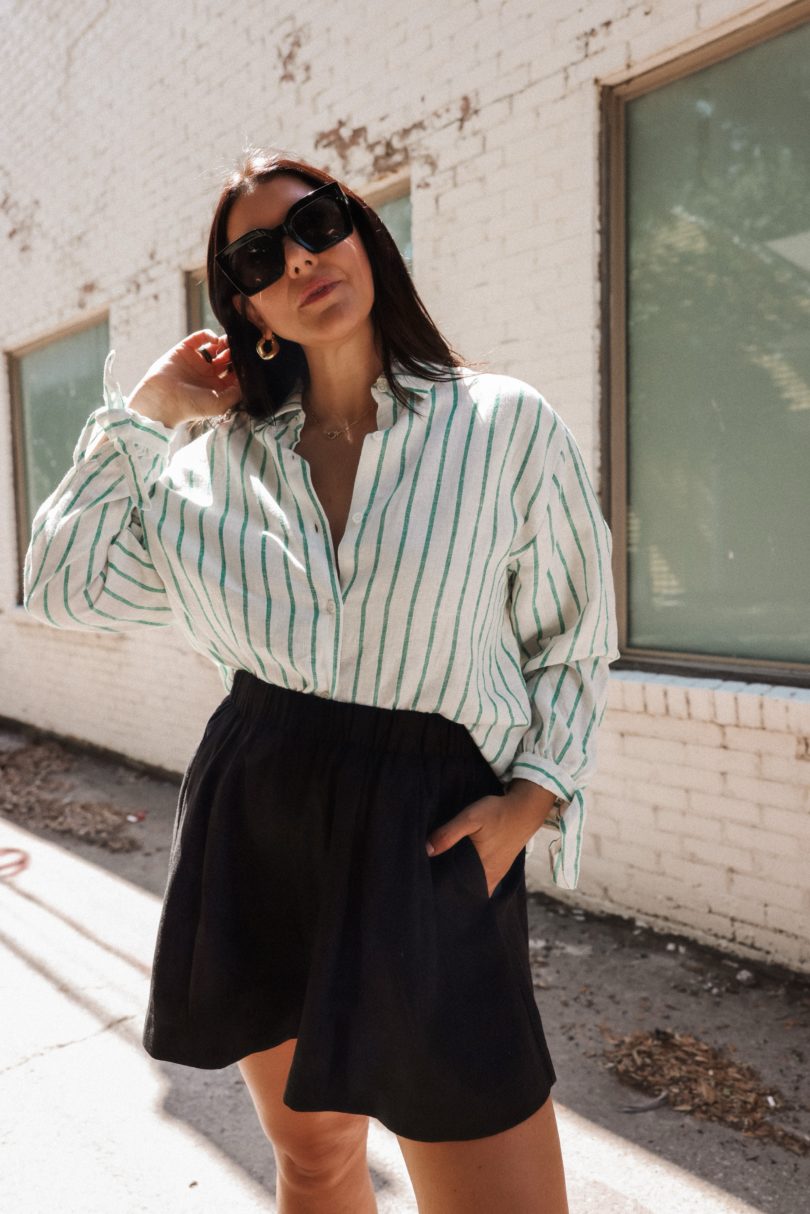 No surprise here — I'm recommending some big and bold sunglasses. My favorite accessory ever. Sunglasses are my secret to making an outfit a vibe, honestly. This pair is a great alternative to some that I wear daily! Under $20 and a great pair for summer.
________________
*This post is in collaboration with Walmart! Thank you for supporting the brands that support this blog! 🙂