The J.Crew Collective
Some exciting things have been happening over here and I am so excited about it. J.Crew has been a love for me since I started KE, I would constantly glean inspiration from their collections and look books in the early days, even if I couldn't afford the styles just yet. I would do my best to channel J.Crew in my thrifting days and a lot of my 30 for 30 remixes were inspired by the color palette brought by their seasonal drops. All that to say, I was asked to be a part of the J.Crew Collective, a select group of influencers that embody the creativity and style of J.Crew's milieu. My heart skipped a beat because it felt like a full circle moment for me and Kendi Everyday.
What that means is that I get to be the first to bring you the New Arrivals from J.Crew and share with you my favorite pieces from the drops, how I'd style them and where they fit into an everyday wardrobe.
So say hello to J.Crew Collective's Newest member (it's me!) I've picked out my favorites from August's new arrivals and I'm sharing them below!

Retro Revival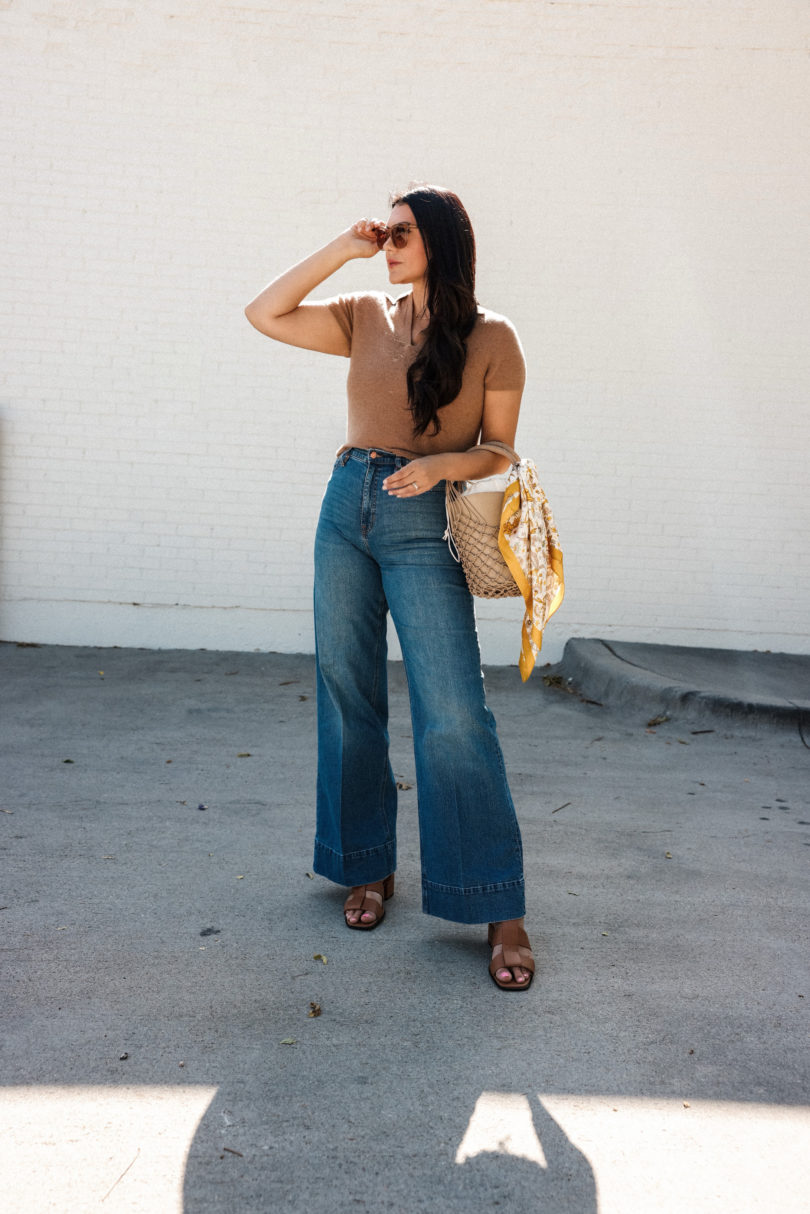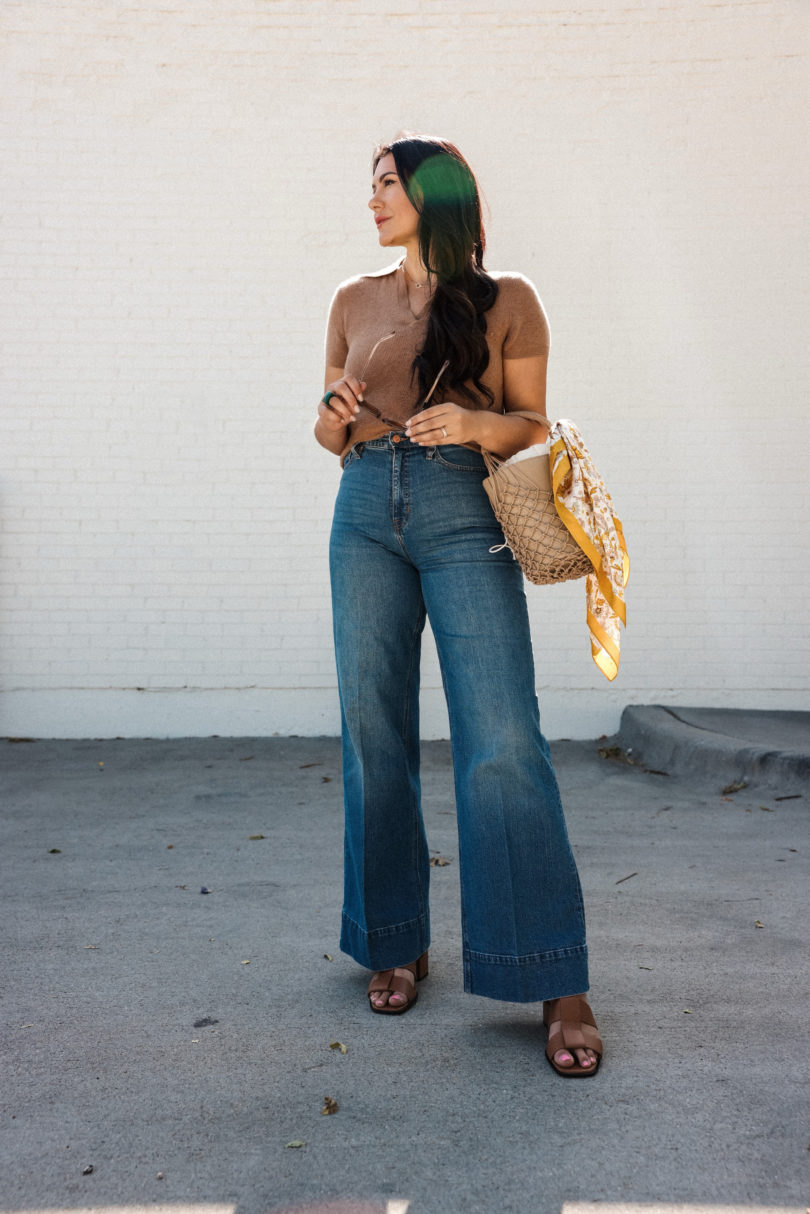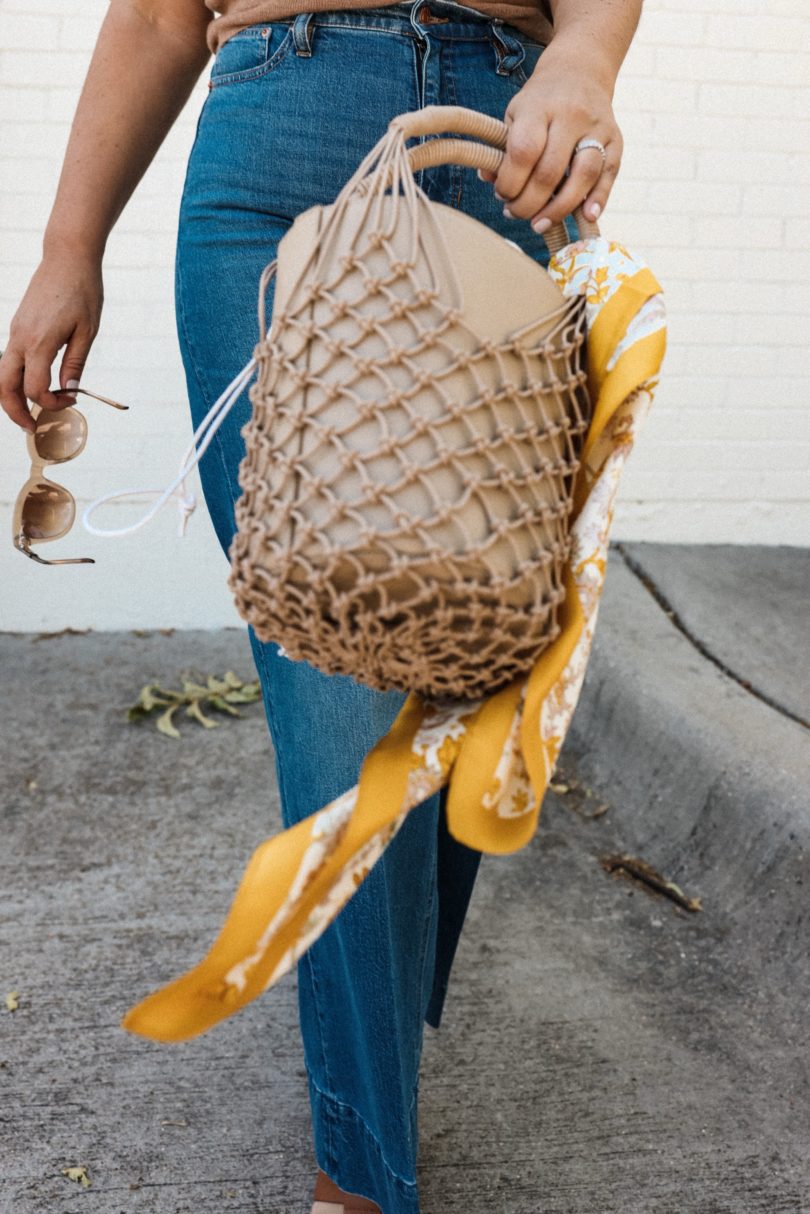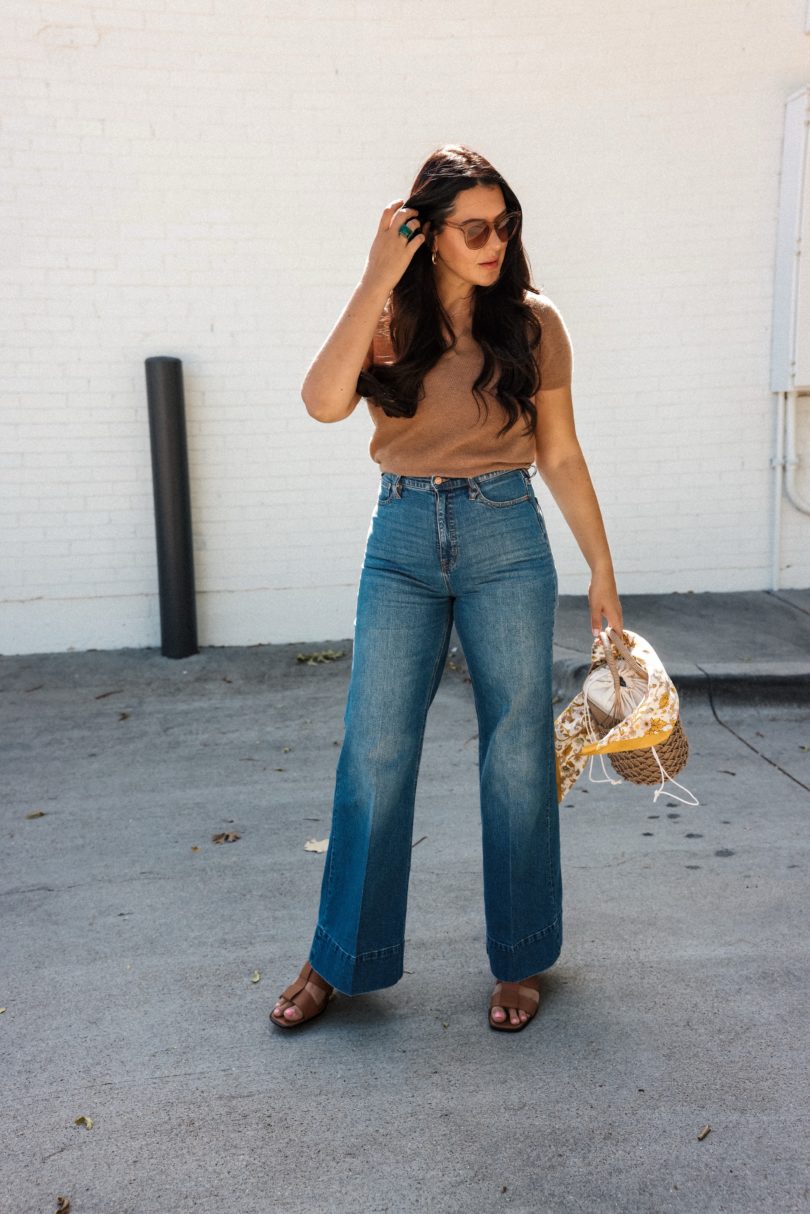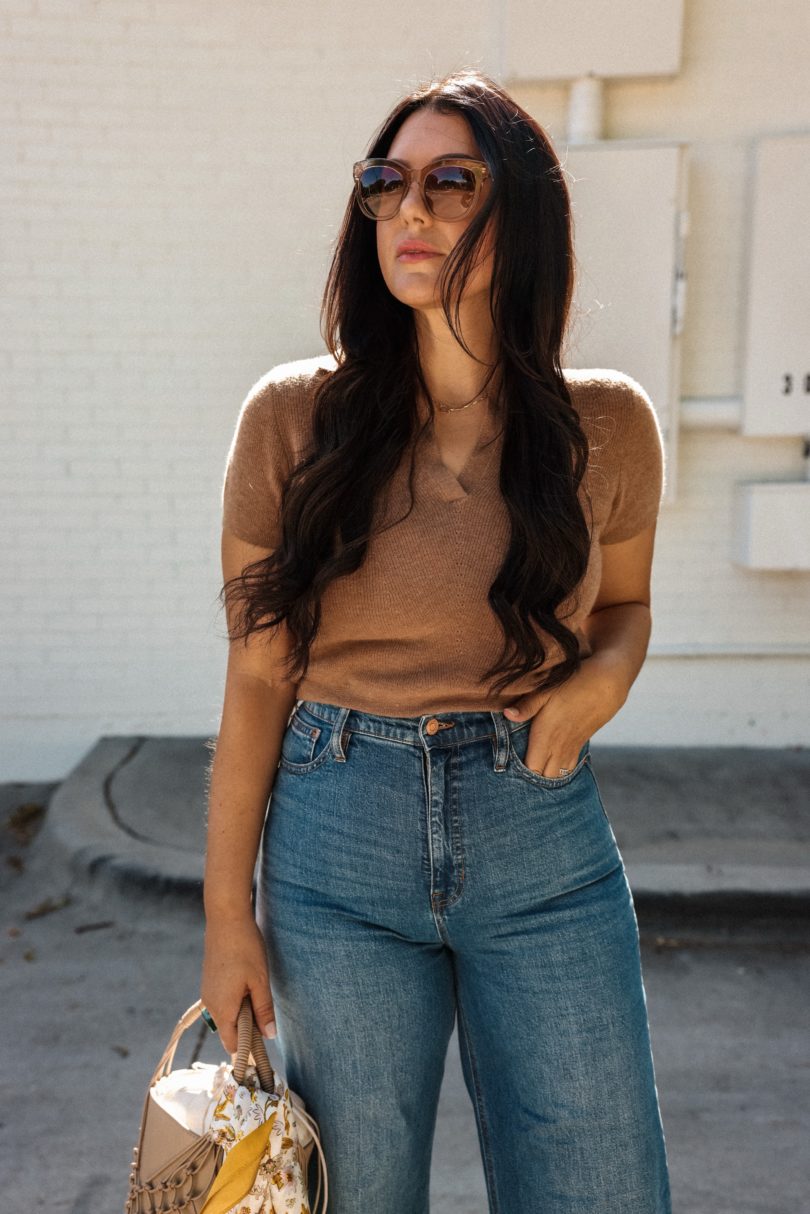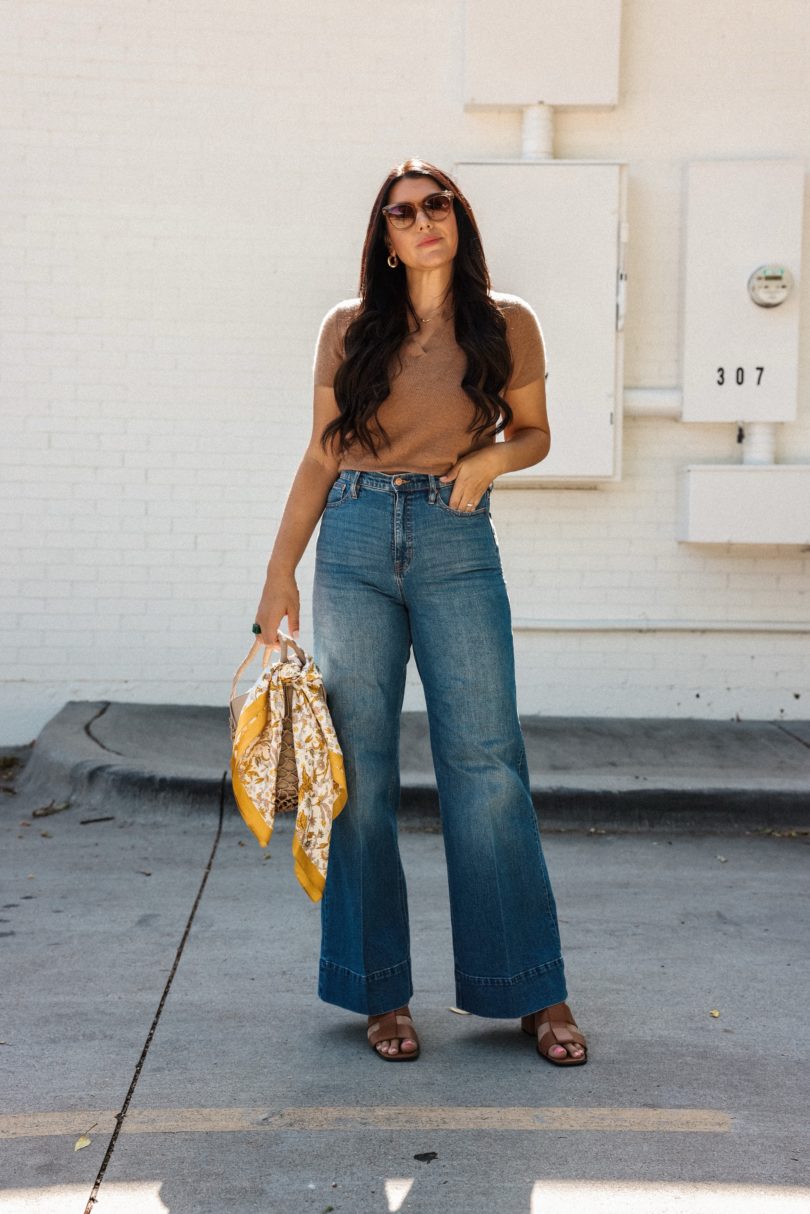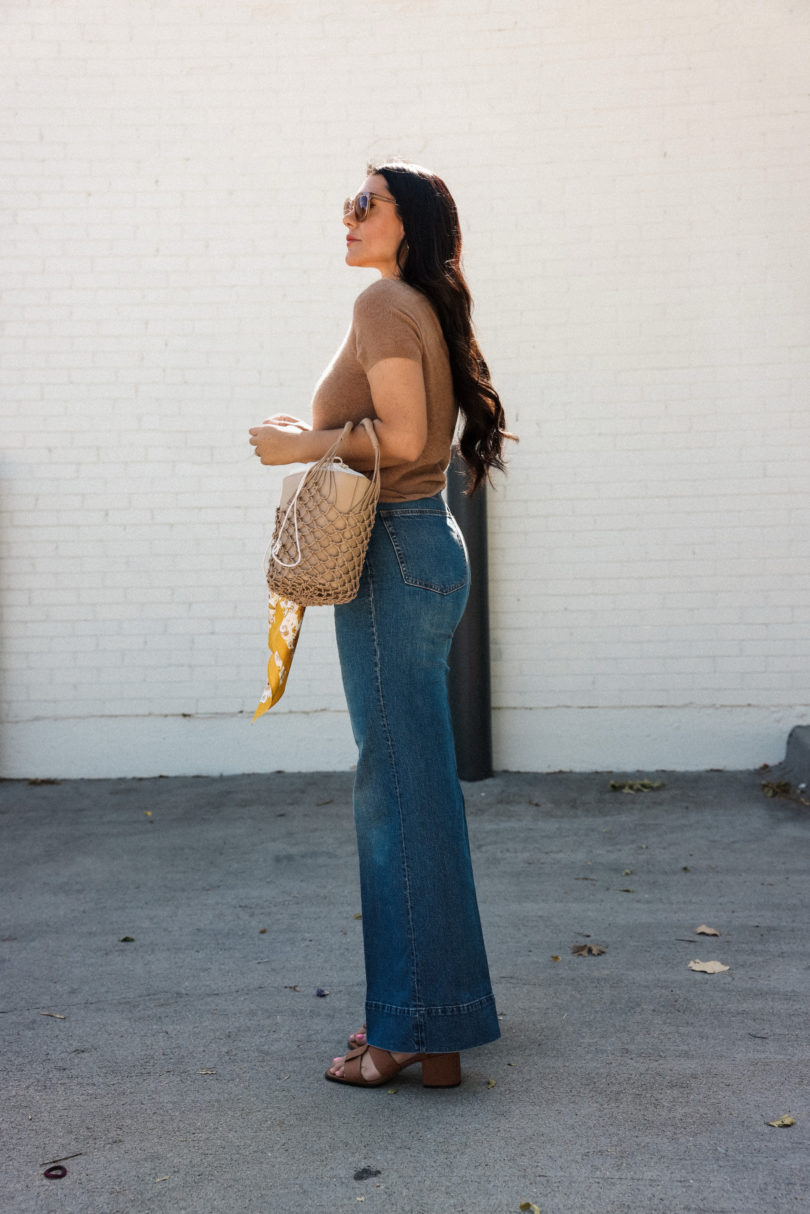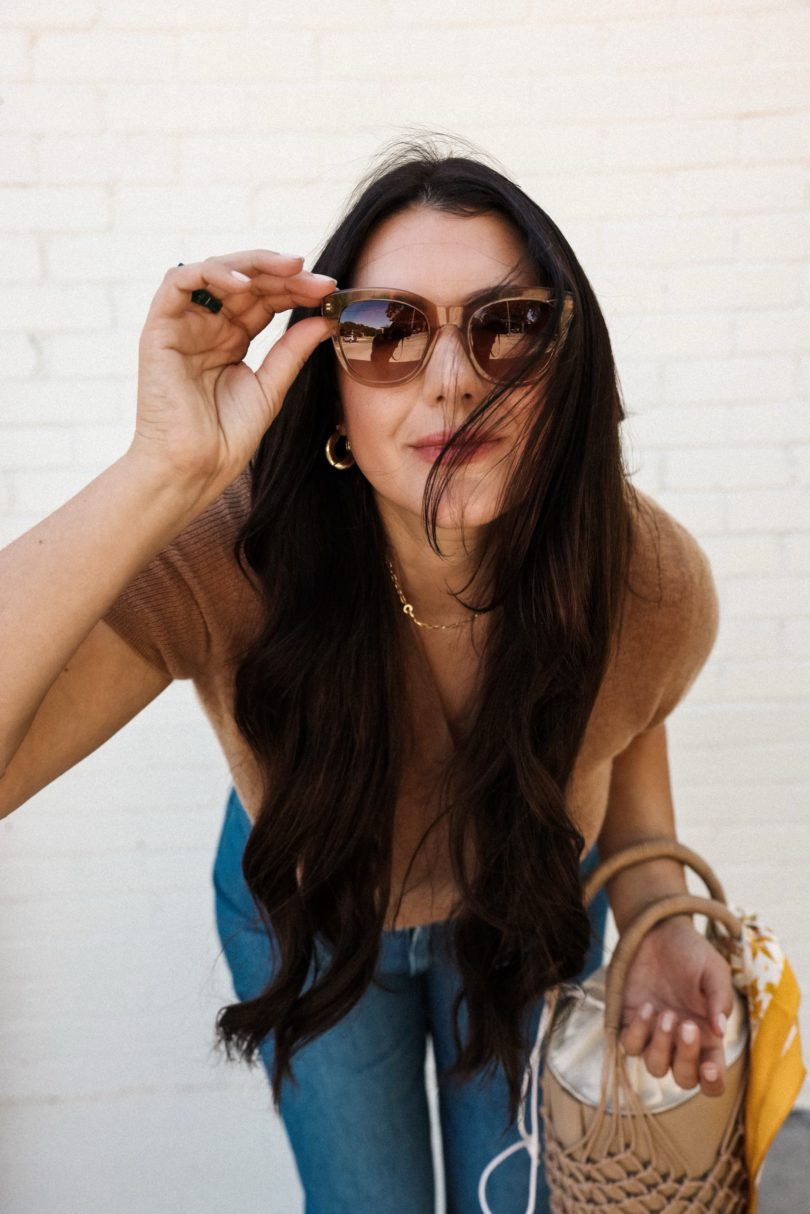 Denim is always on my mind, of course in the summer months it's more of denim shorts. However I can't pass up a good pair when I see them and this pair is GOOD. Wide leg denim is hard to come by that fits me well (I have a rounder waist and usually the proportions just aren't right with a wide leg jean, even though I love the look!) But J.Crew has been coming through with the wide leg jeans that fit absolutely perfectly for all body types. I have a similar pair in white from this spring and I was thrilled to see that they brought a wide leg out for fall. I love the throwback feel of a wide leg denim without feeling campy. This one checks every single box.
I am in the 30 here and they fit just right. I would say true to size for sure. They have the perfect amount of stretch and the leg is actually flattering for a wide leg. I don't know how they did it, but I'm so glad they did. Find this pair here! 
J.Crew has the best selection of cashmere pieces and while I probably have a few more months before I can wear this top full time I wanted to go ahead and have it in my collection. Camel sweaters are a staple in my closet, so adding this short sleeve, lightweight one for fall just makes sense. I am in the large. I would say size up for boobs, but otherwise true to size! Find it here. 
shop the outfit

August Blooms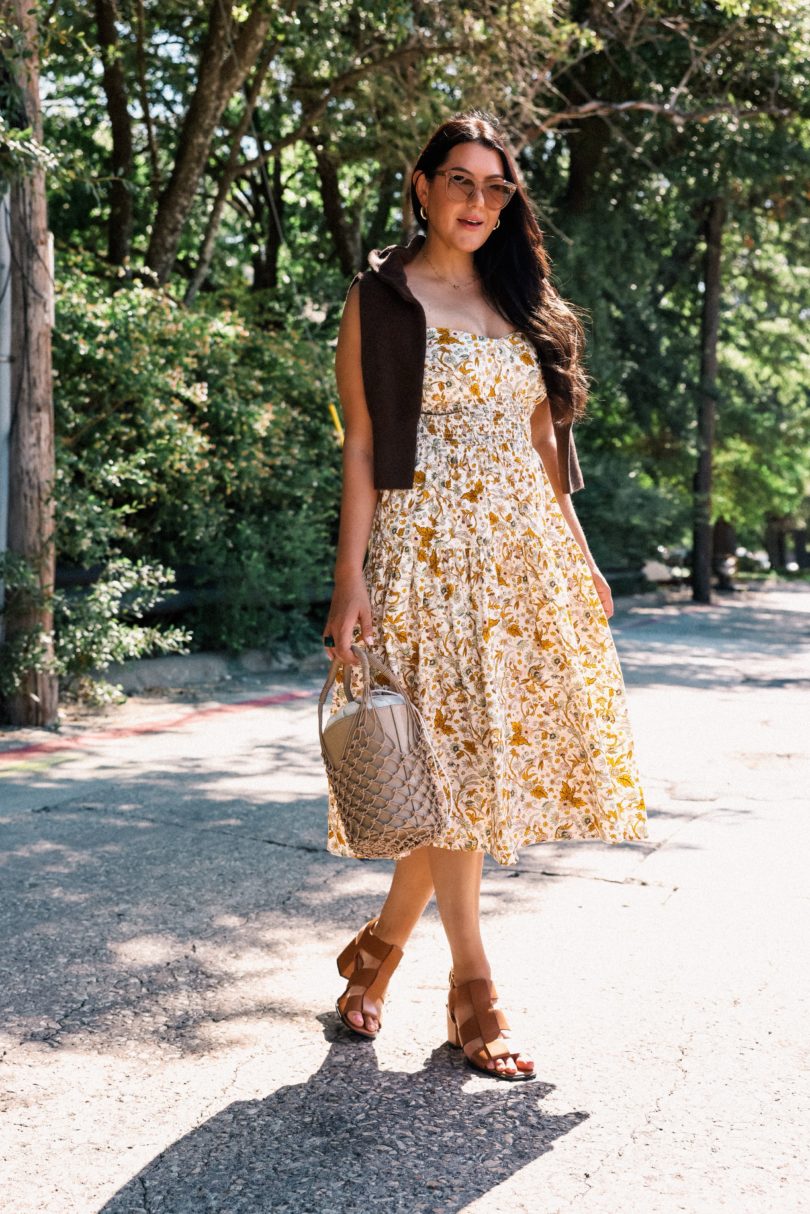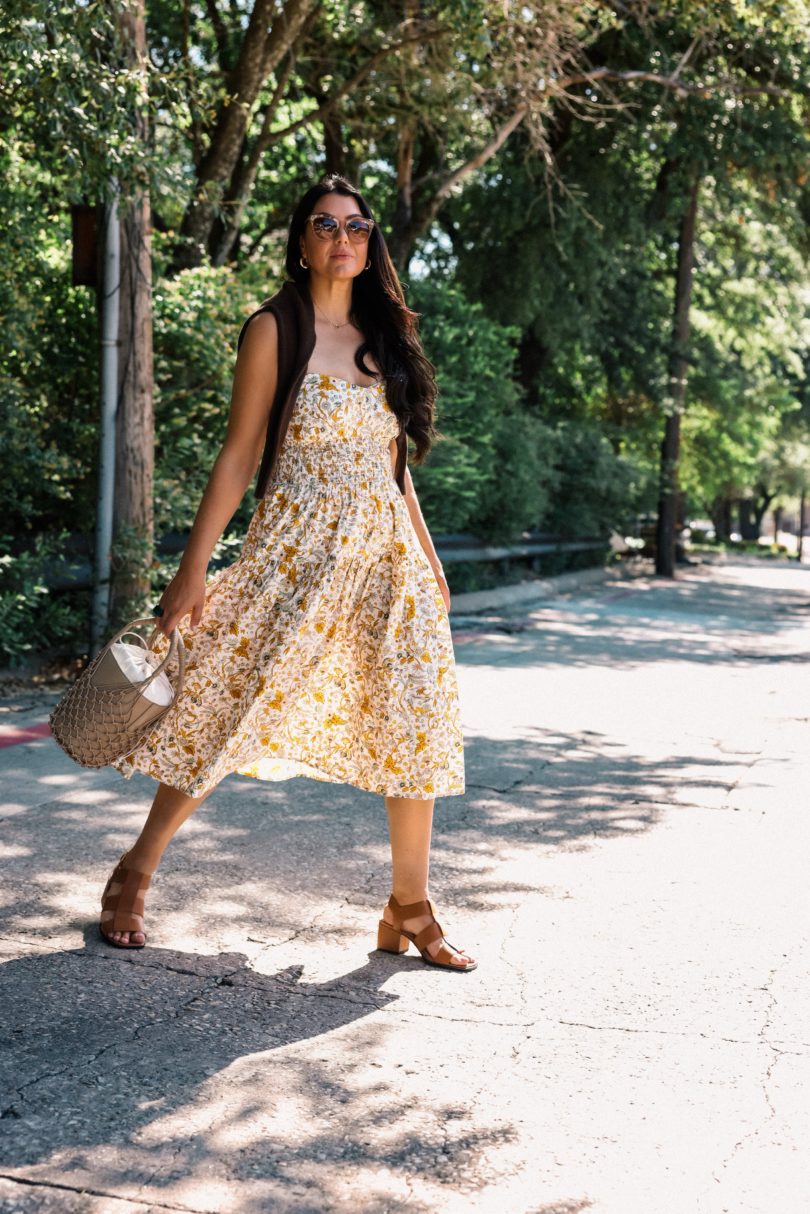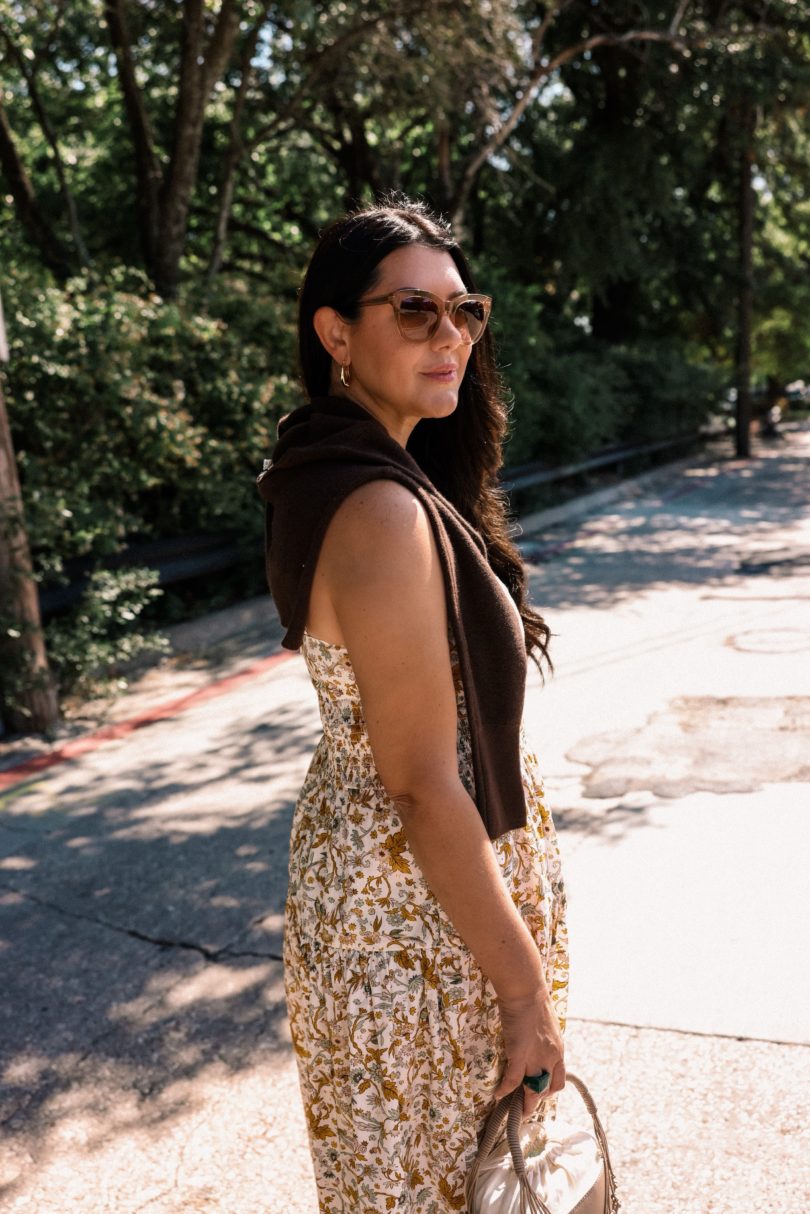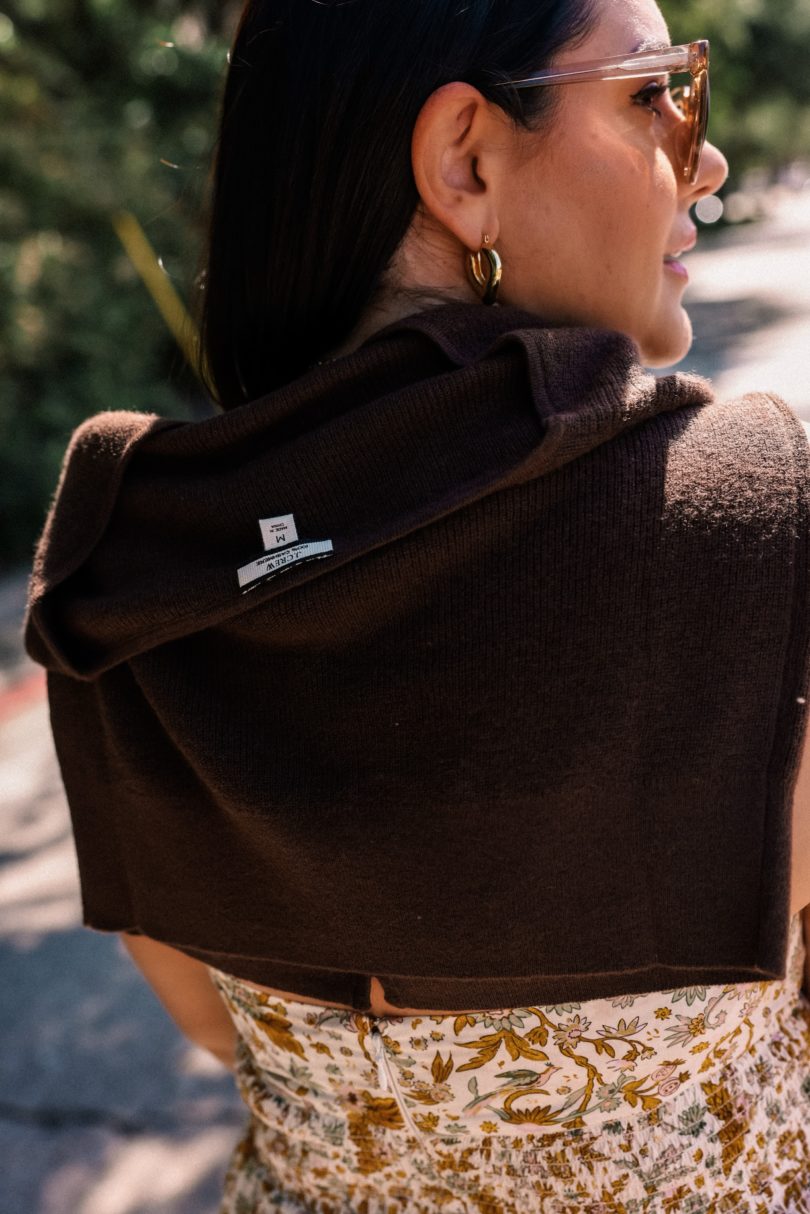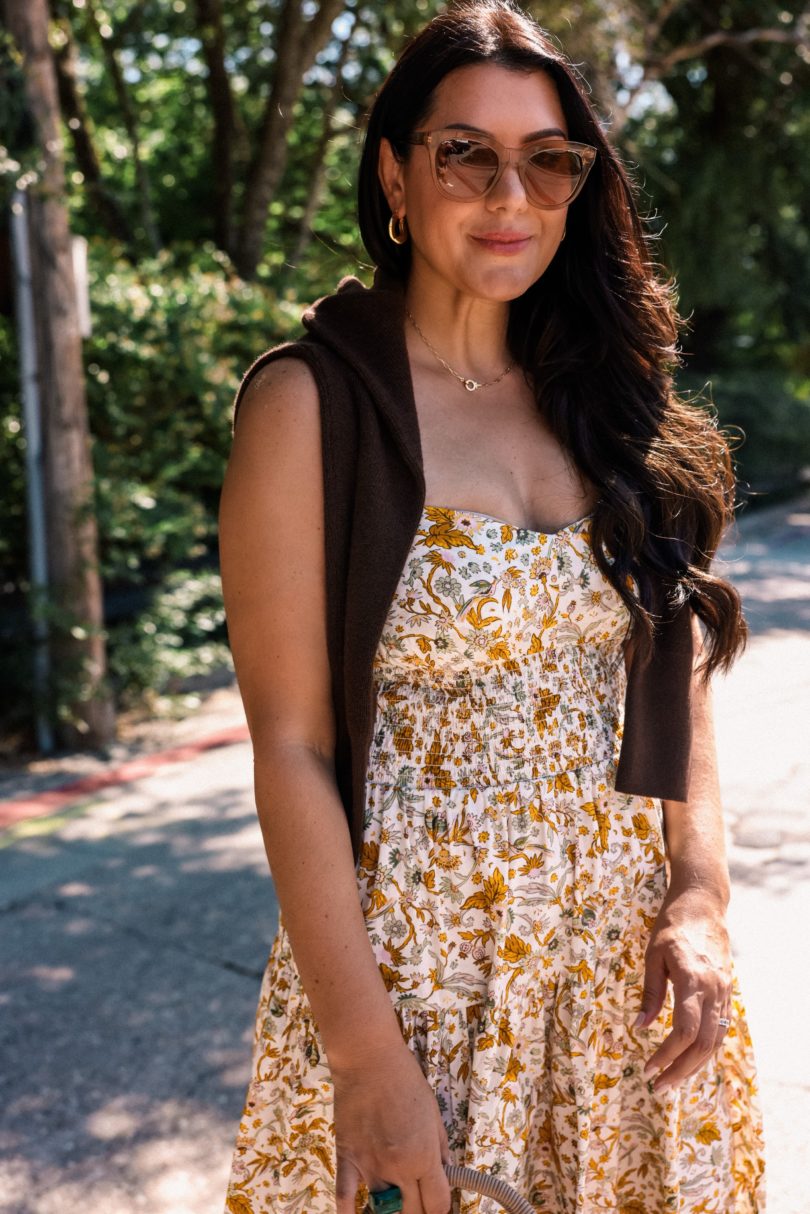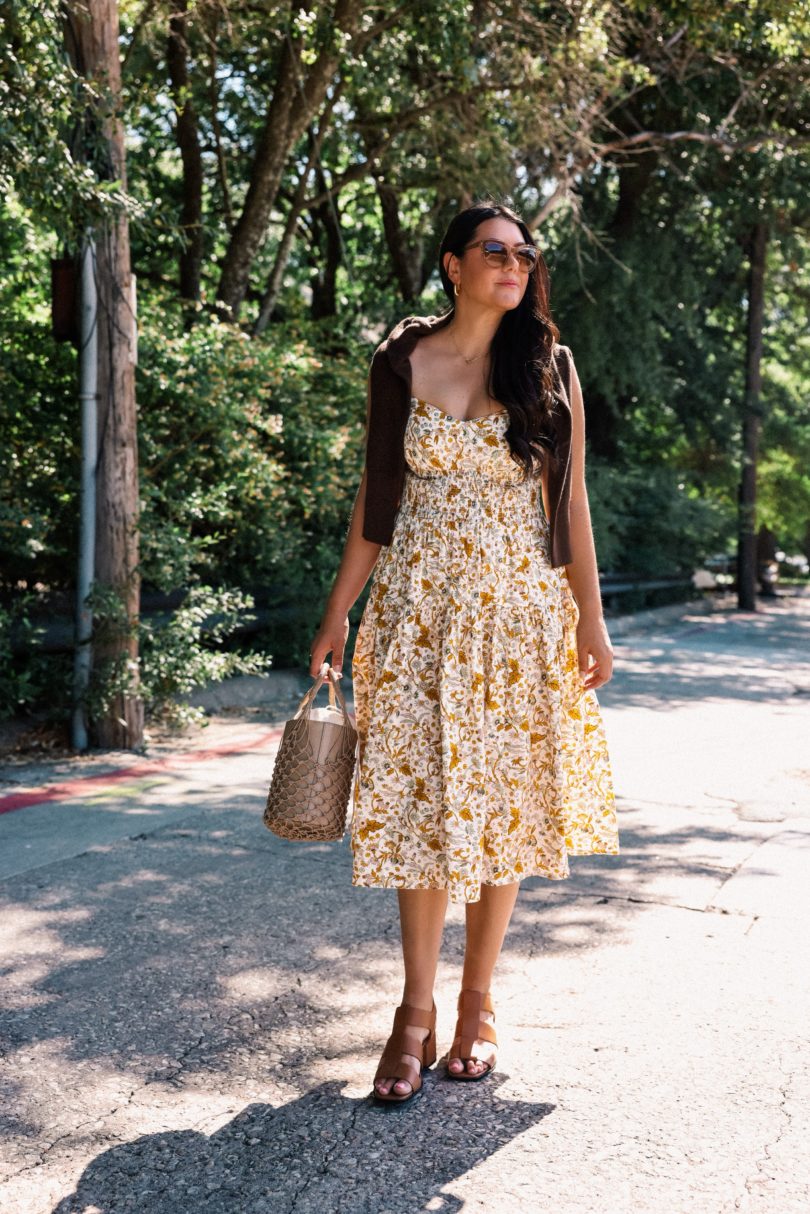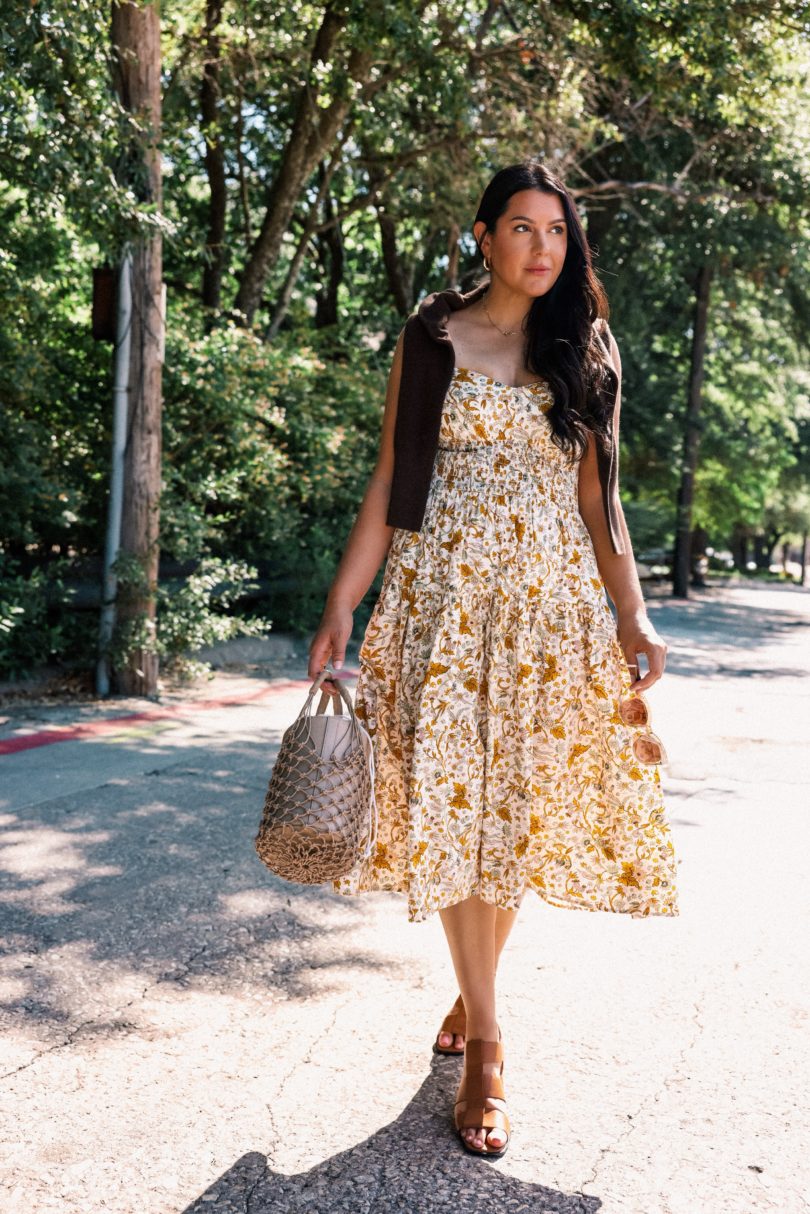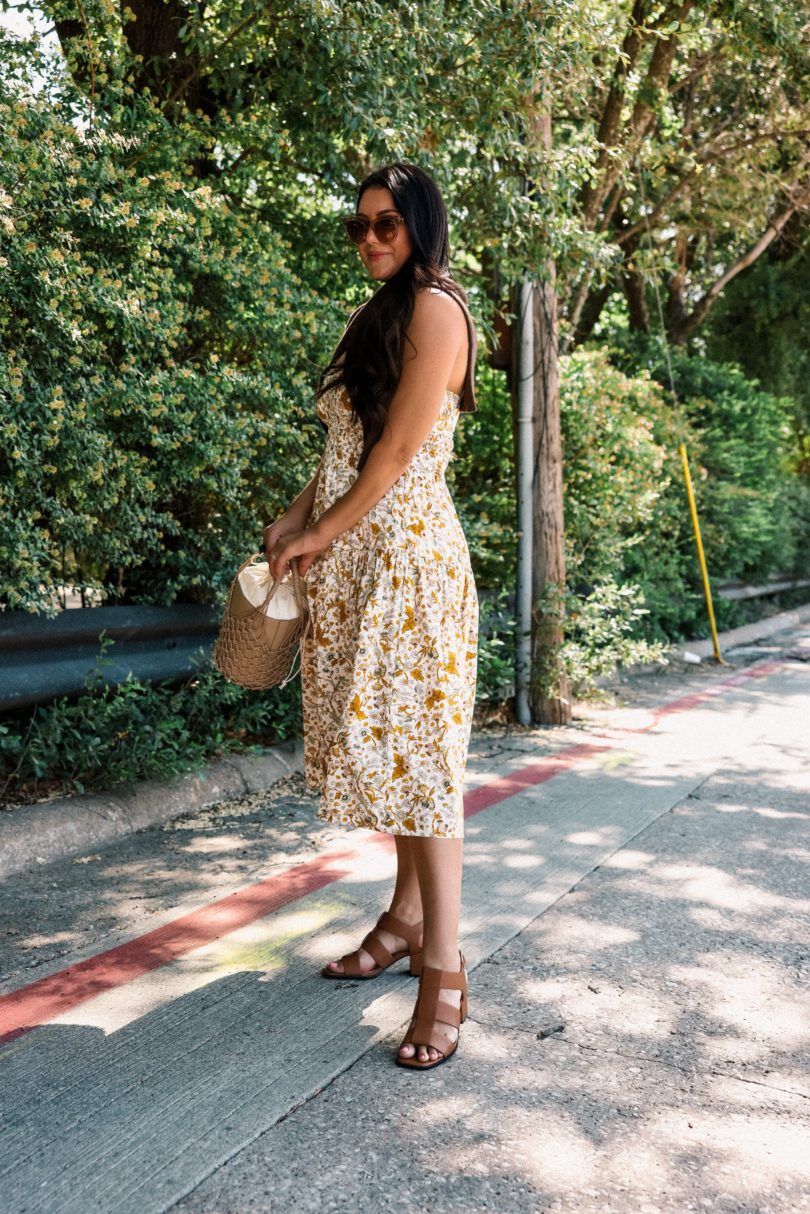 August is one of my favorite months to get dressed. It used to be purgatory for me because I wanted to be in fall clothes but it's still very much summer. But I've learned to merge the two; bring a little bit of fall into summer. Maybe my colors darken just a bit, as bright yellow turns a bit more golden in the fall. This dress is the perfect transition from summer to autumn with the golden print of flowers. Florals will always make me think of spring and summer but adding a darker cardigan over my shoulders gives this outfit a bit more of an autumnal vibe. (And it's nice to have in the a/c!) Plus this dress feels somehow vintage, as well and I love that.
I am in the 8 of the dress. If you need more room for chest, then size up one! Overall it fits TTS and is a gorgeous fit. Find it here. (Remember get 30% off using code shopnow)
You can find this cardigan here as well! I love having a cardigan on hand year round and this chocolate brown color I just know will come in handy this fall and winter. (Is this a hint to August's capsule?? wink wink) I wear the medium, it runs tts. Find it here in more colors!
Shop the Outfit

_____________________
This post is sponsored by J.Crew. Thank you for supporting the brands that support this blog!