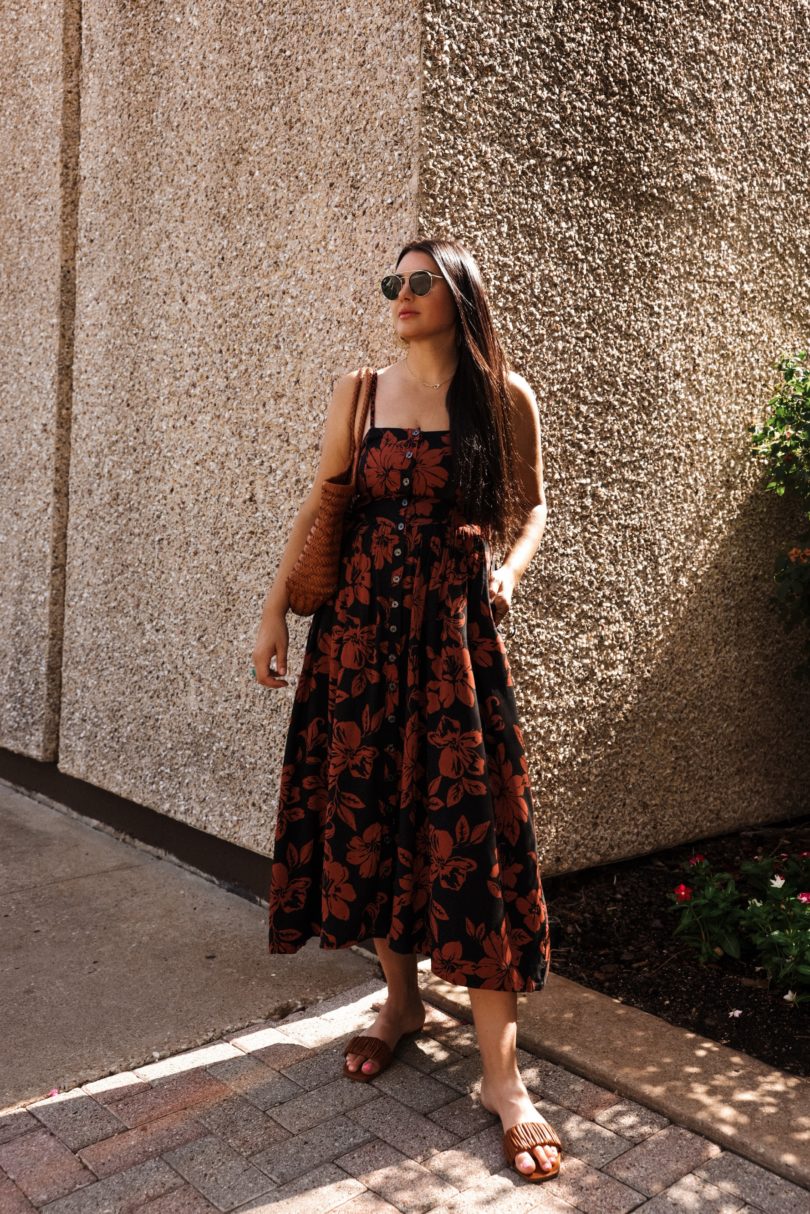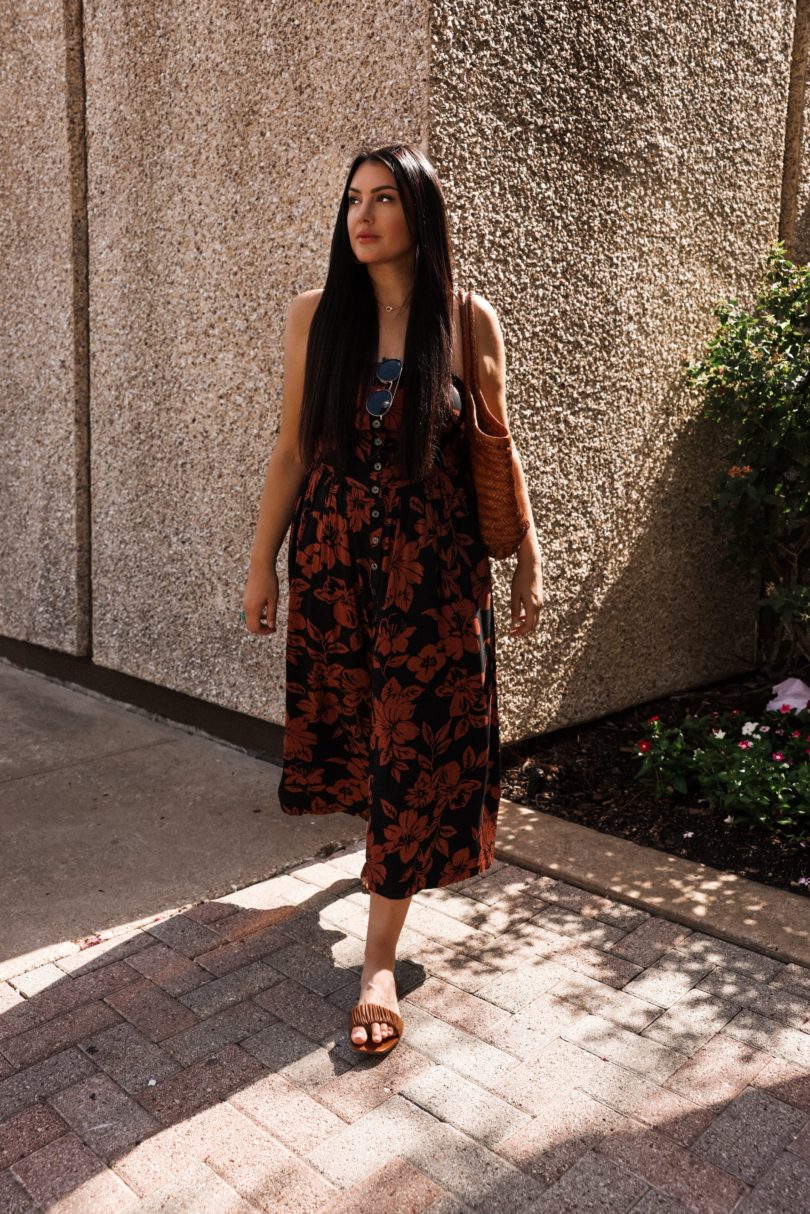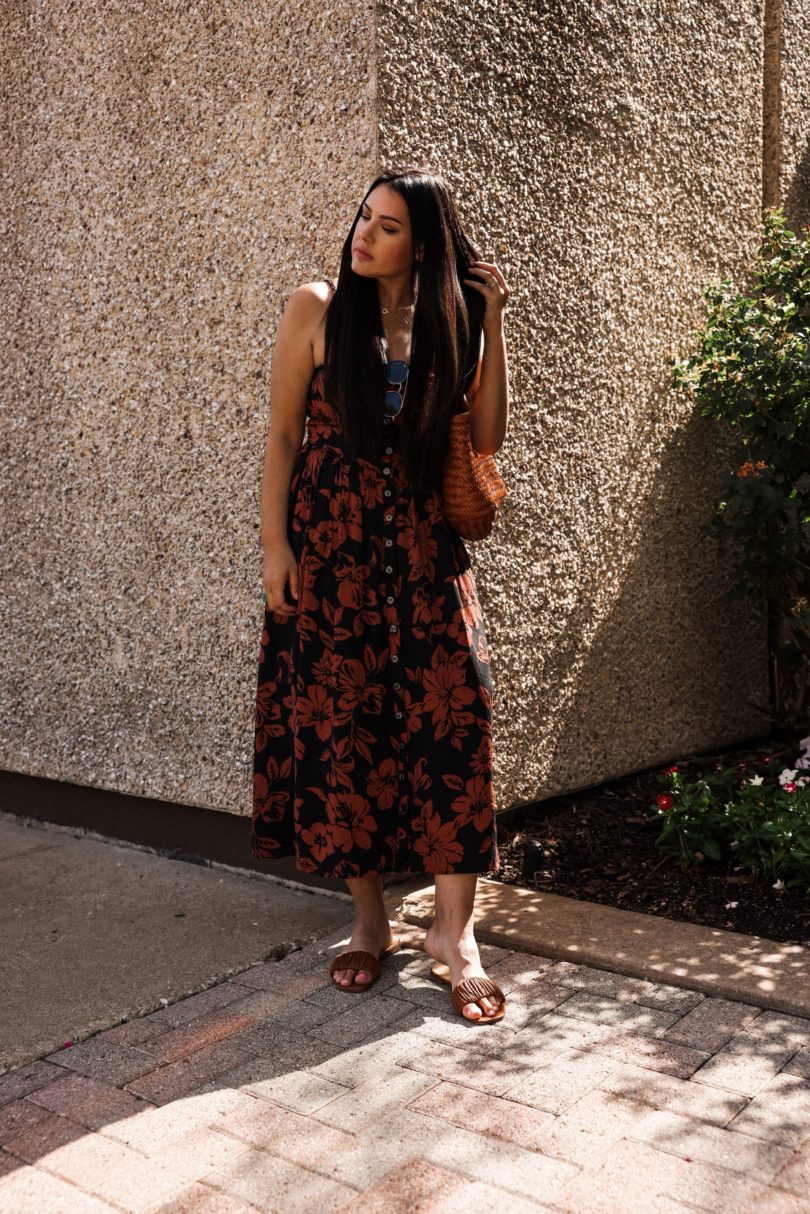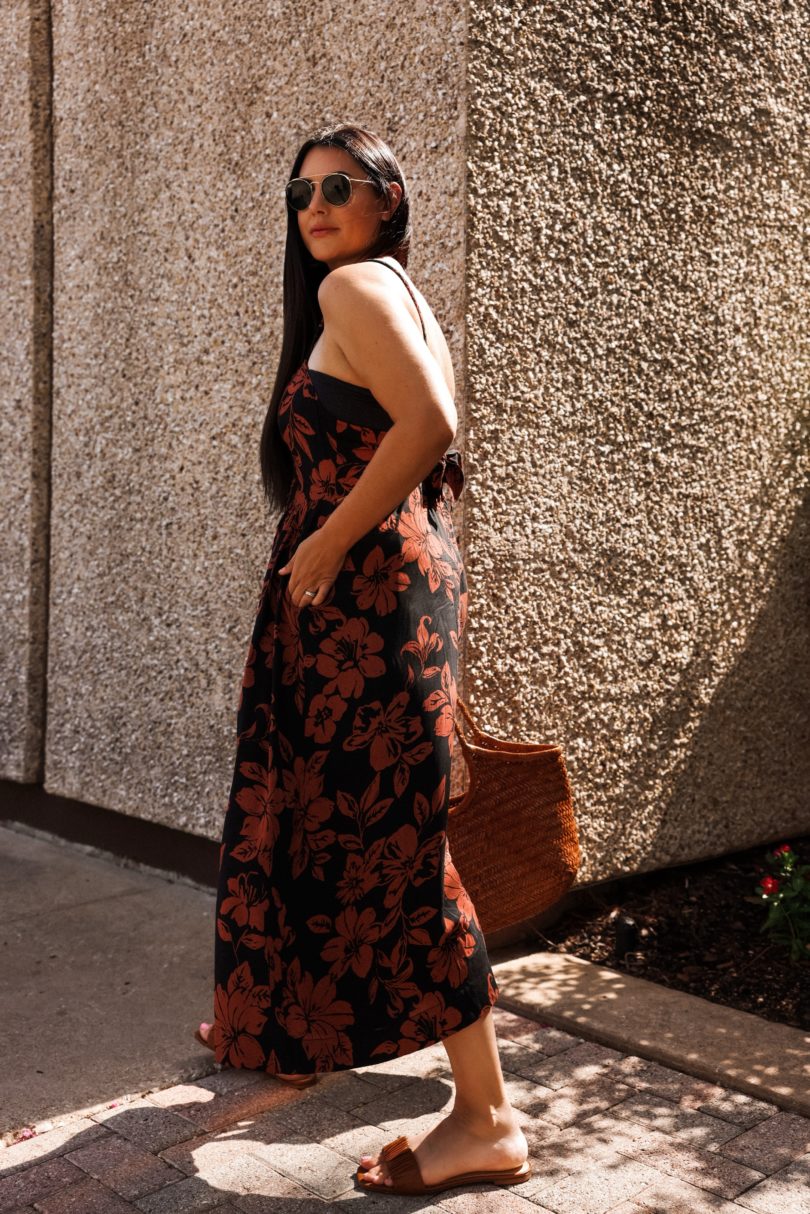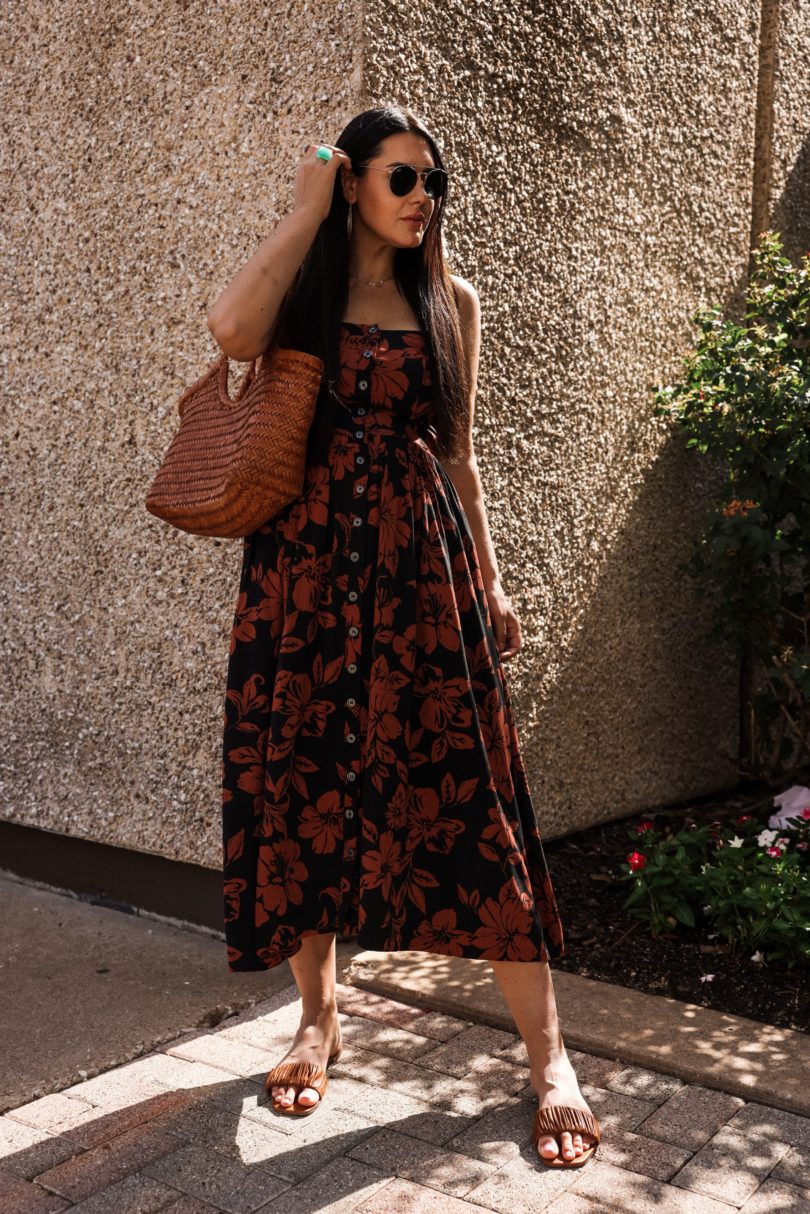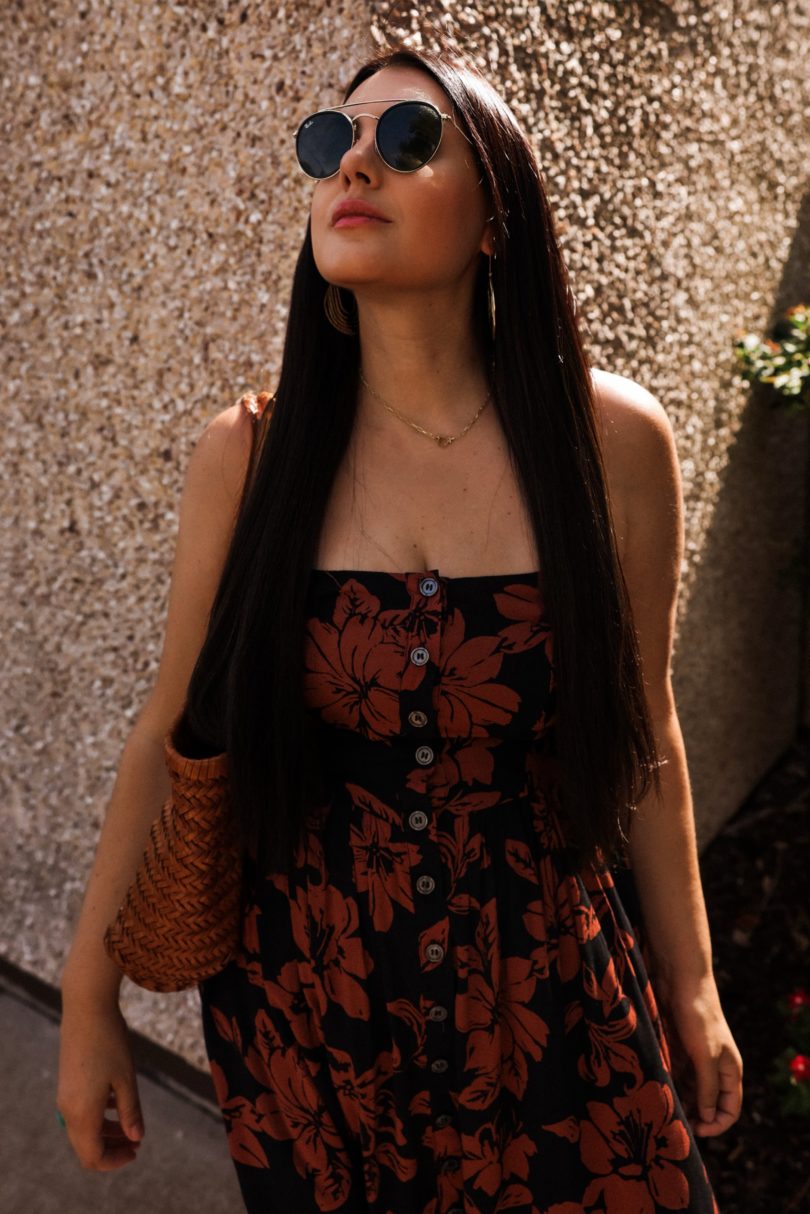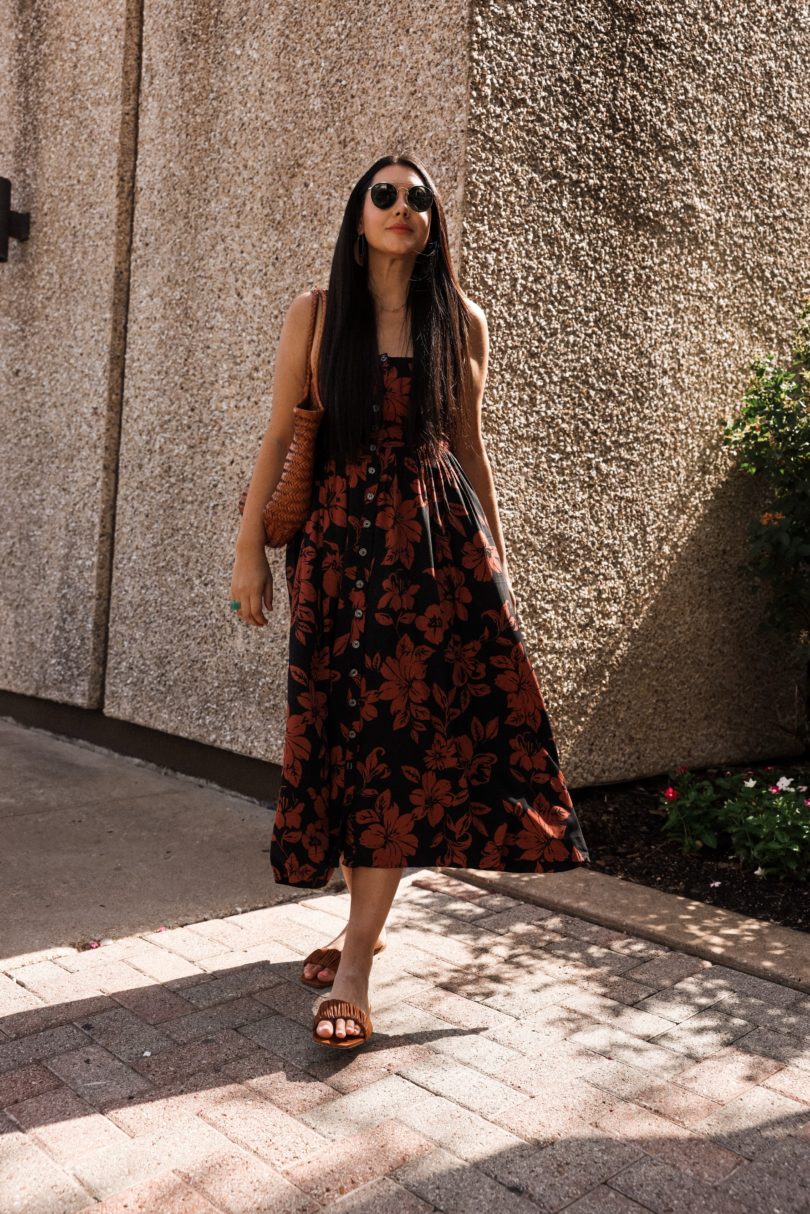 You can consider this post your last call for the Nordstrom Anniversary Sale, my friends. Everything ends on Sunday, or rather prices go up after Sunday. 'Everything ends' seems… ominous. Prices go back to non-sale prices after Sunday, so if you haven't shopped the sale yet, this is your sign!
This year there has been a nice mix of fall and summer pieces I found, when usually it feels like all winter items and it's hard for me to wrap my head around boots right now. (Although I'm a sucker for cardigans and I did find a few of those. Cardigans are sacred.) But this dress I can get behind — autumnal colors in a summery vibe. It will make transitioning into fall very nice because all it needs is a a light jacket or…a cardigan when the time comes. See what I did there? Not only did I call back to my previous statement about cardigans but I also somehow intertwined a classic line from Miss Congeniality. This is me patting myself on the back, just so we are both clear. 
This dress is by Free People, so expect a loose fit and absolutely nowhere to put your boobies. It ties in the back and that is how it stays put — so you have to a lot of faith in the tie. Make sure a good friend ties it, not an enemy. I paired it with my trusty Skims bandeau in black and I felt like it was a good combo. For me I have to have a bra, but if you can go bra-less then I envy you. See the bandeau combo below.
Find my dress here! I am in the medium.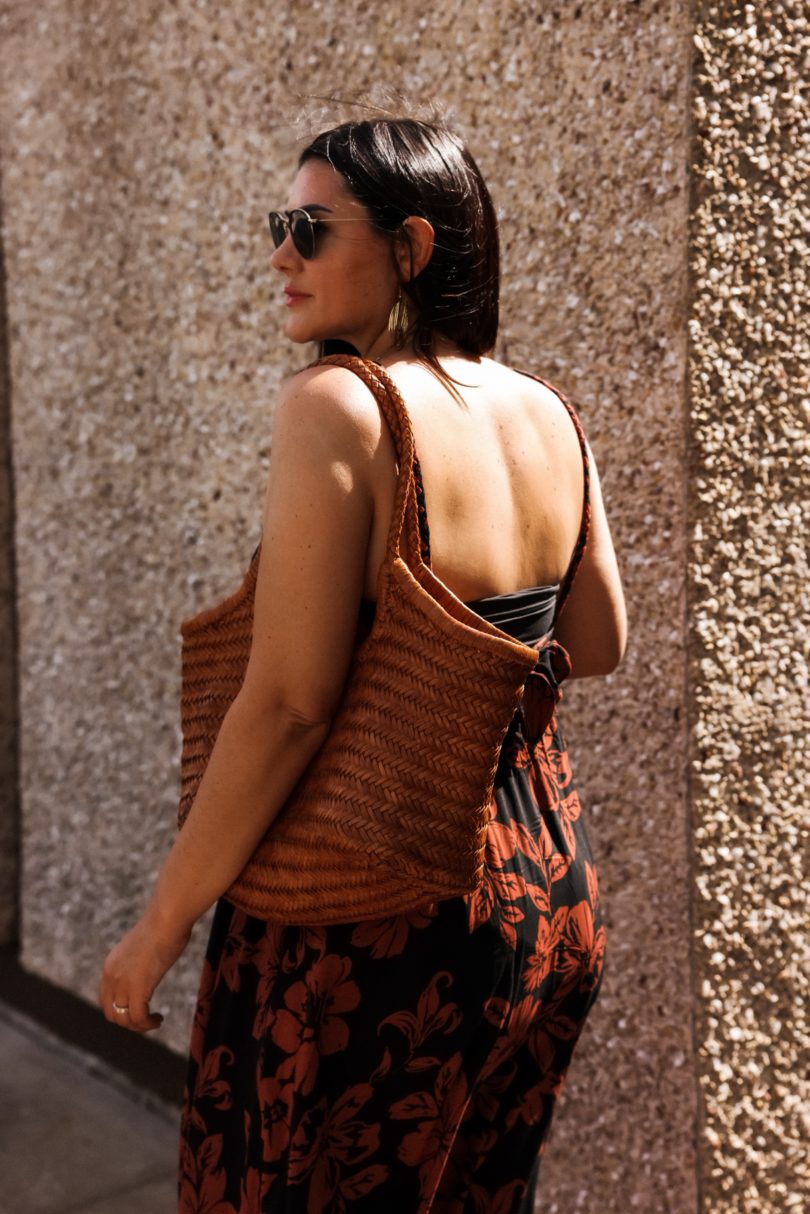 See? Not too bad. I would suggest this option over a strapless bra because it seems less…underwear-y somehow. I am in the large of the bandeau and it comes very recommended. It actually stays up / doesn't allow any under boob to pop out. IYKYK. Find the bandeau here.
As we bid adieu to the sale this year, one last call for the Nordstrom sale here!