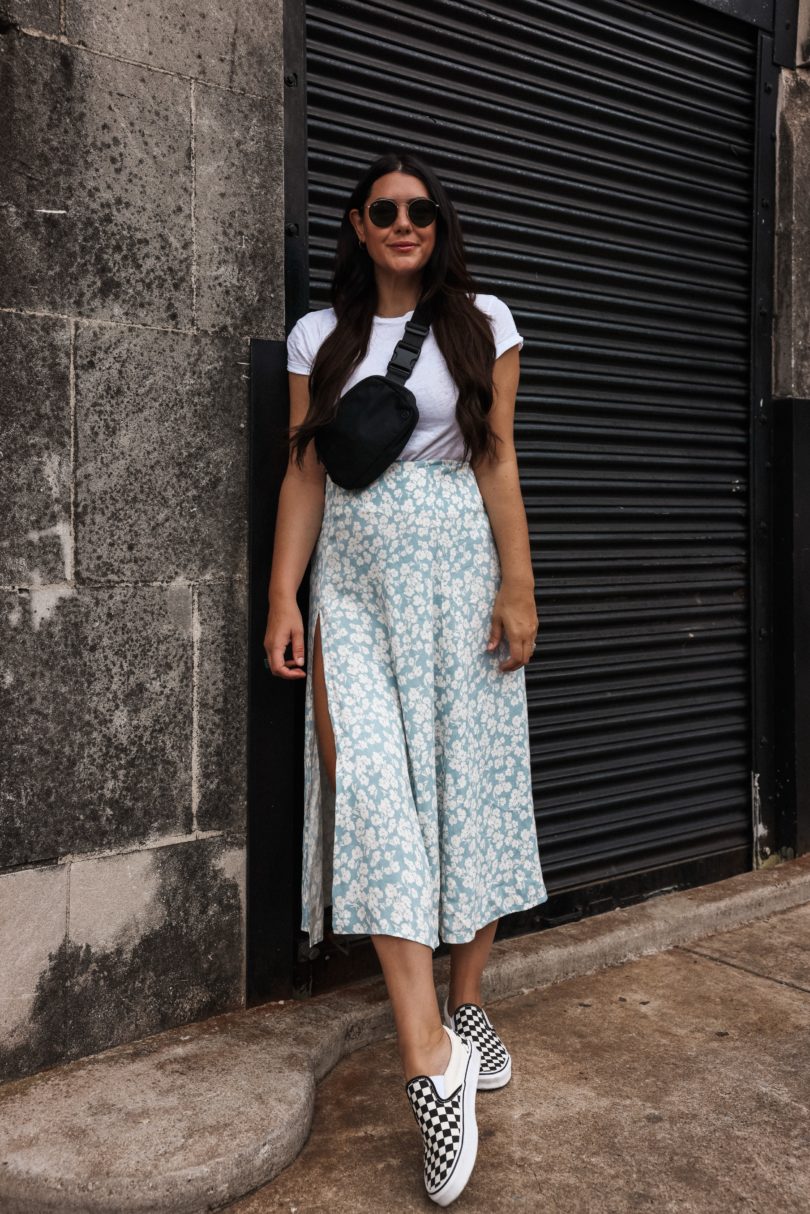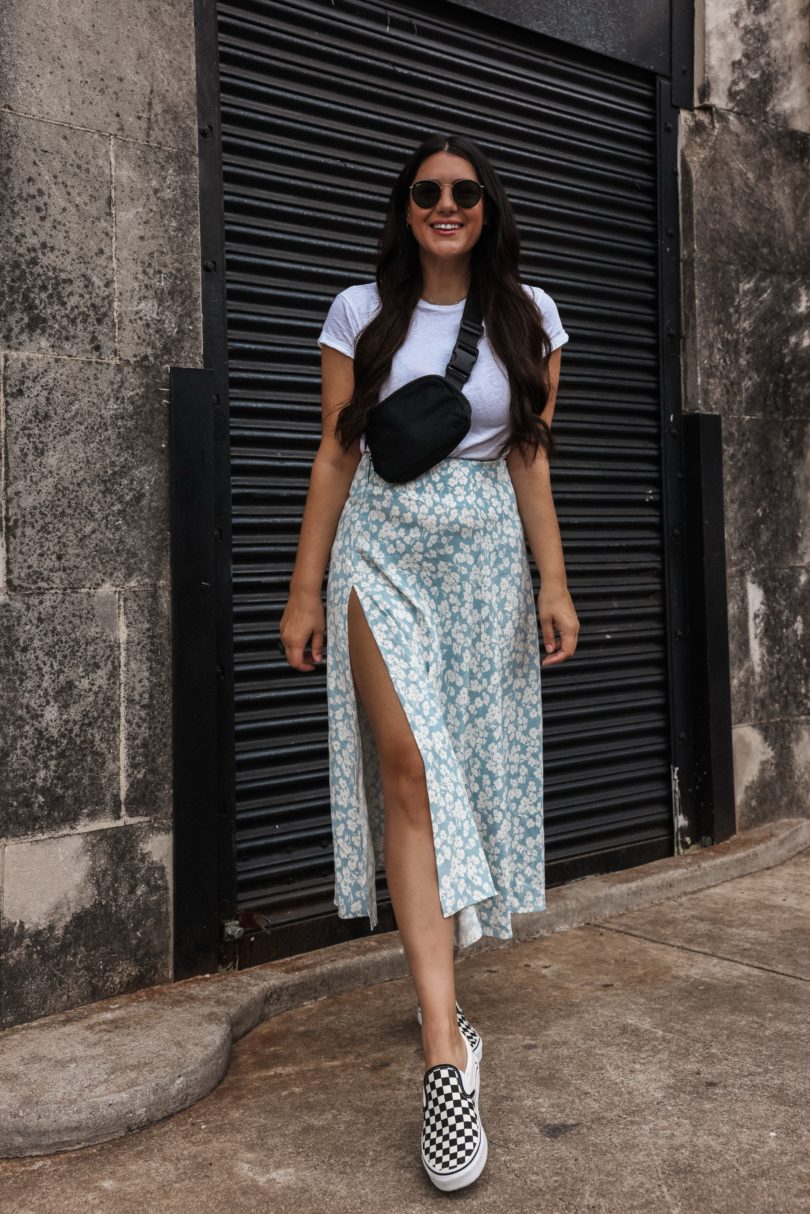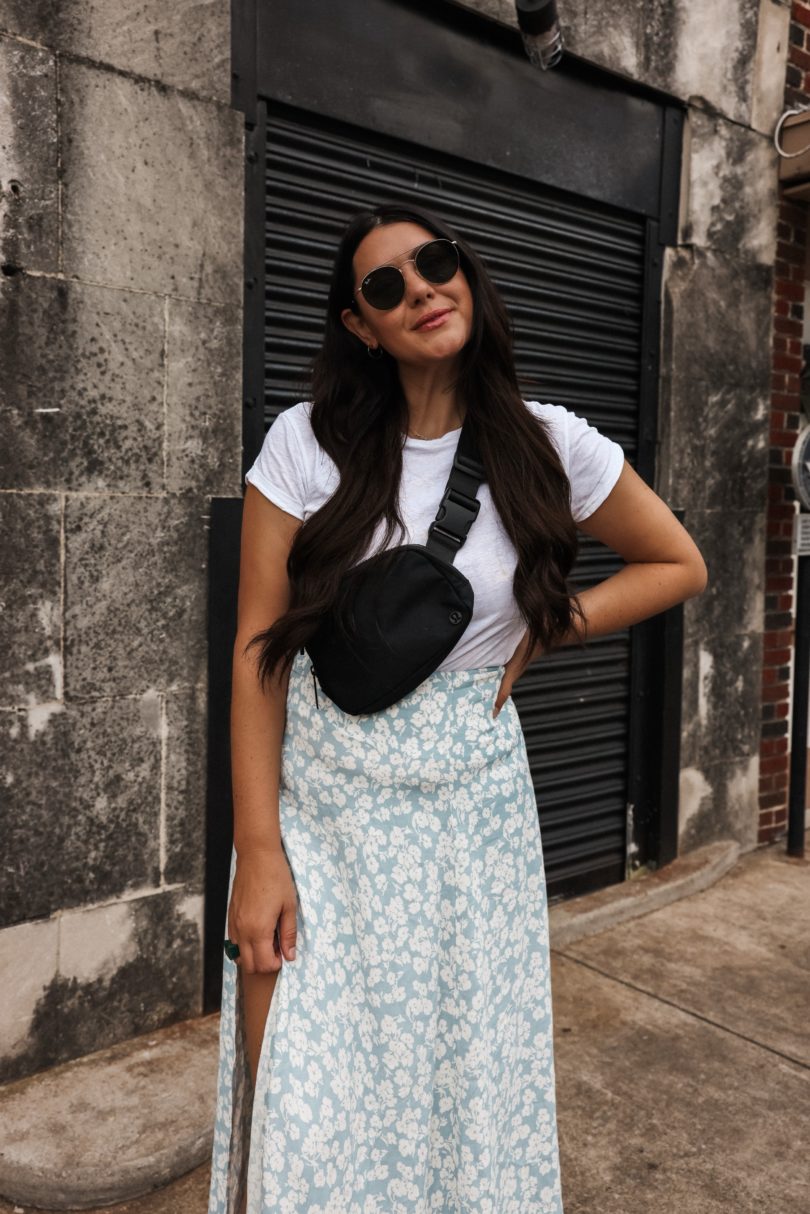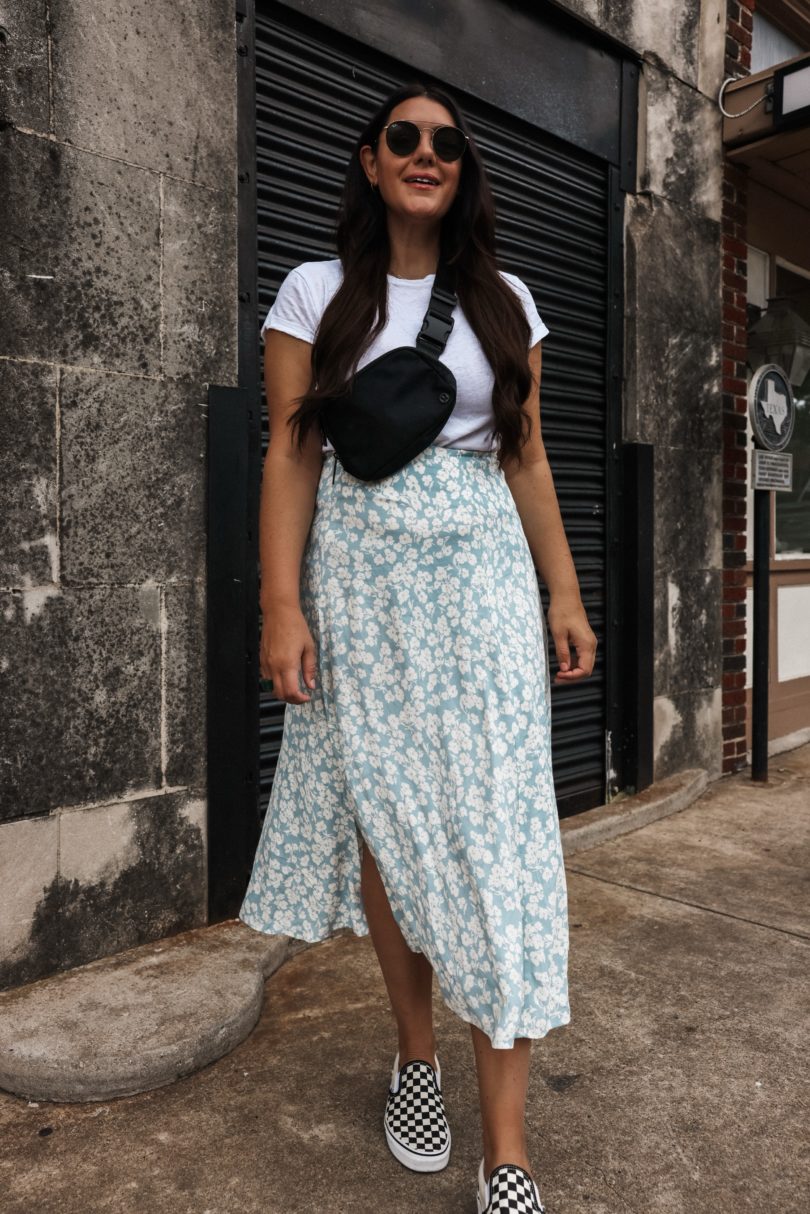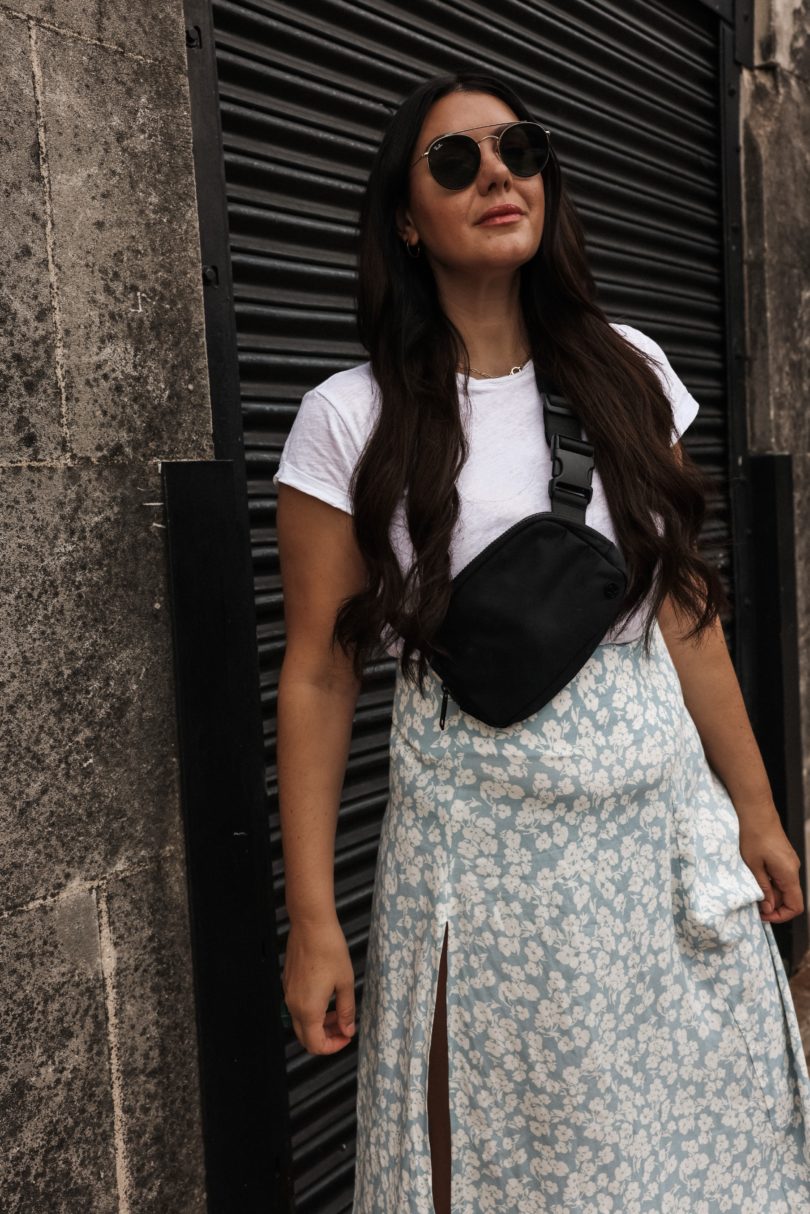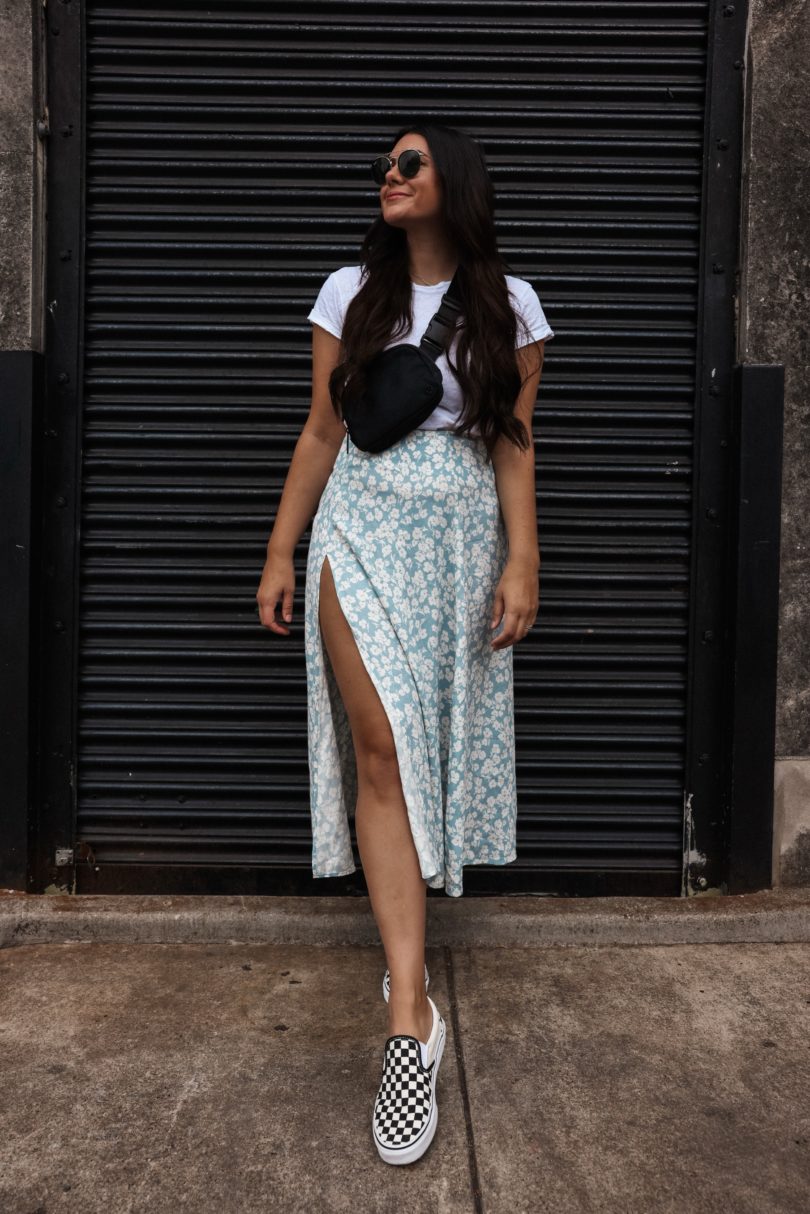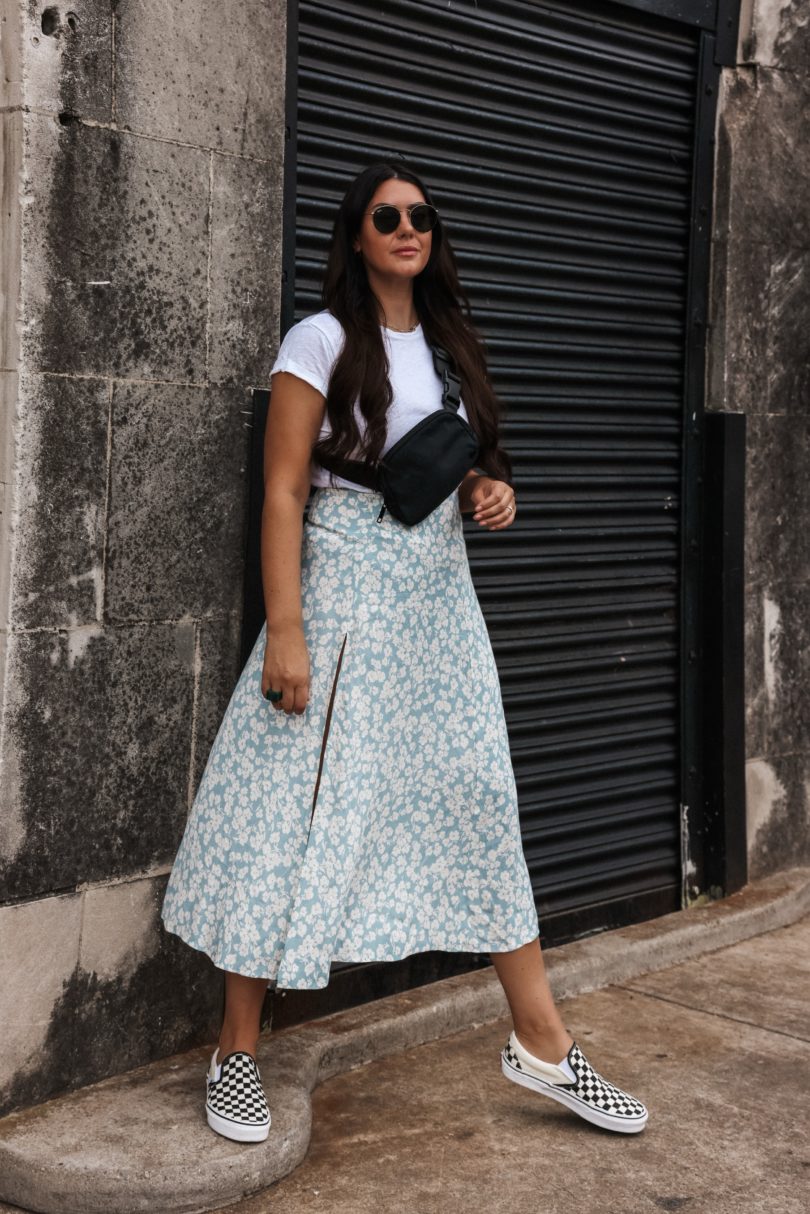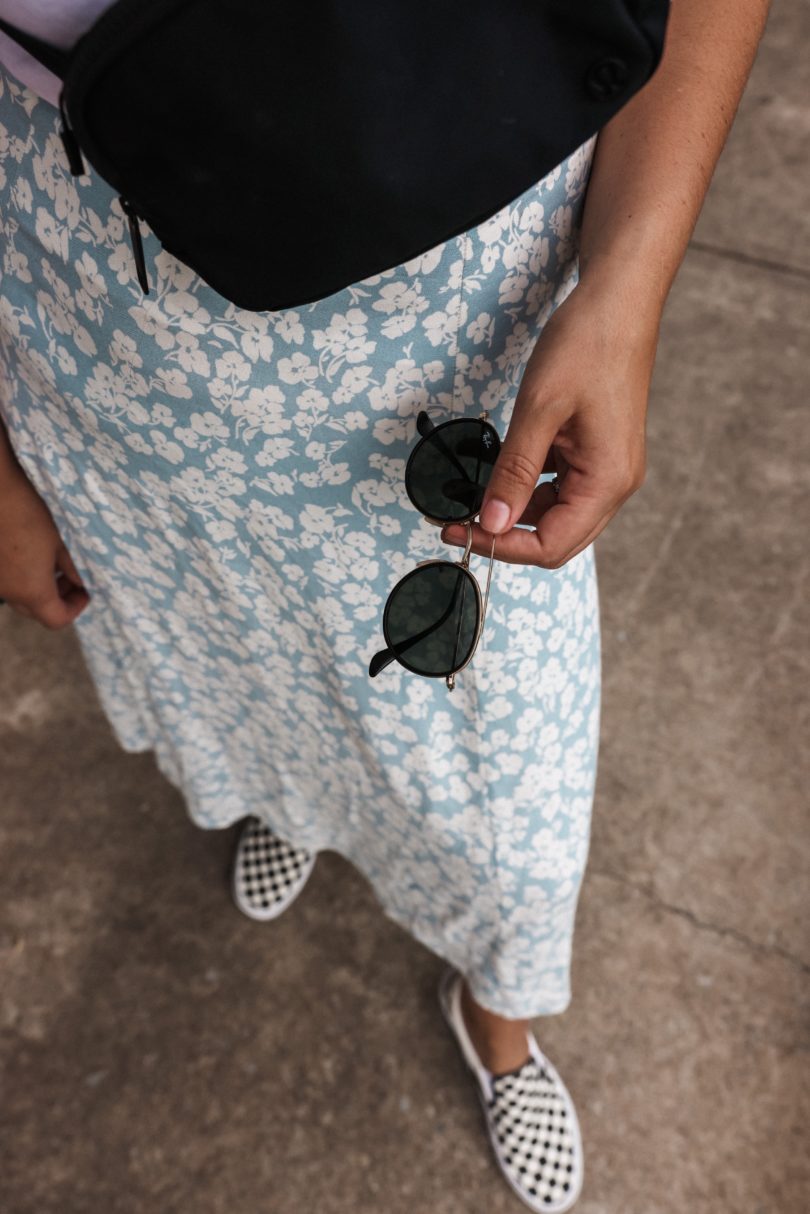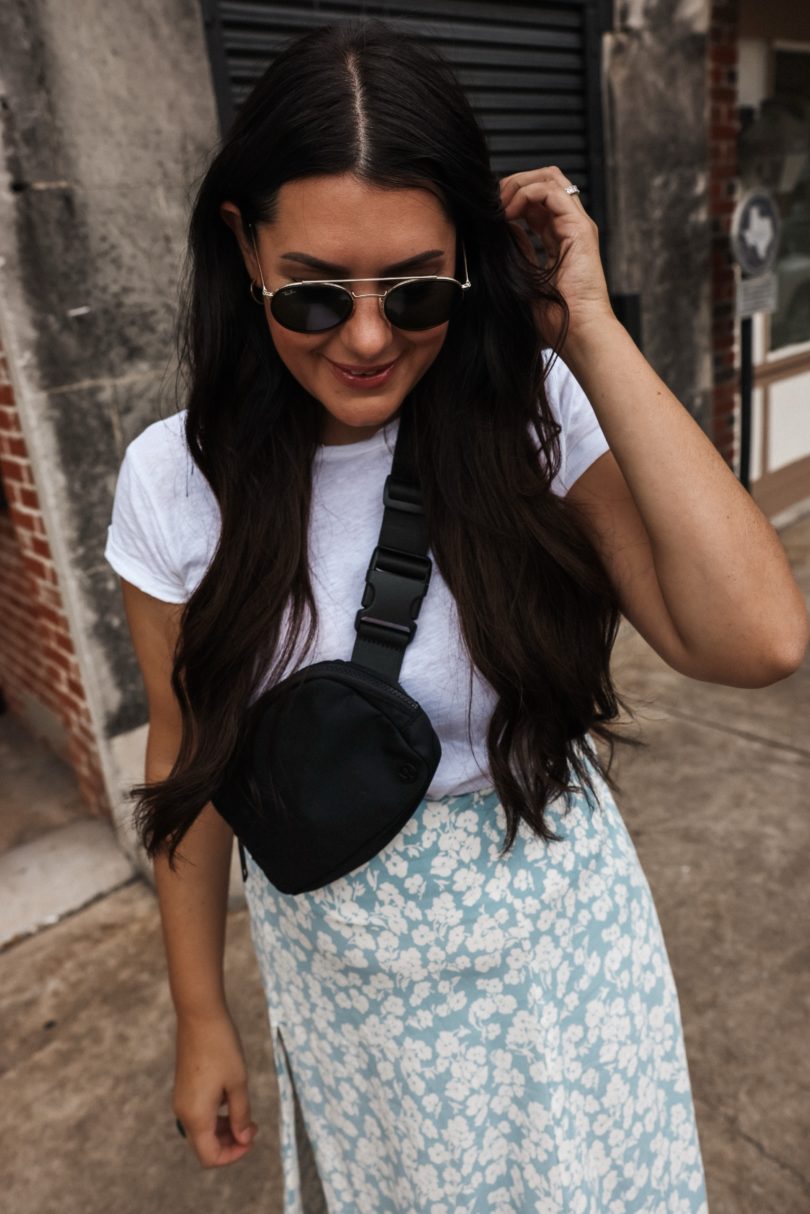 This hands down is one of my favorite skirts from Reformation.
I am getting my closet organized and I can't tell you how nice it is to see everything.* This skirt has been winking at me all week to wear it and I forgot how much I love it until I put it on again. It's such an easy skirt to wear (and re-wear!) as it's lightweight and comfortable for the heat right now. I'm really into pattern mixing right now and took a chance on my Vans + this floral print. I'm a fan; it creates a really casual vibe that I love. I first paired this skirt with a black tee but the white tee really brightened the whole look up with the Vans. Also, if you haven't bought this Lululemon crossbody yet, then do you really follow fashion bloggers?? 😉
I am in the 10 of the skirt, but it's true to size. This size is a bit big for me, as I'm kinda in between an 8/10 right now. Stick with TTS. Find this Reformation skirt here!
I am in the medium of the tee — one of my favorites! Find it here.
***
*"Where is the closet post, Kendi??" Look, I am stuck in a place of perfectionism and I can't get around to posting about my new closet even though it's creating so much inspiration for me right now. Let me explain. So back in late April we had California Closets (not sponsored but willing to let them refund me in exchange for a post *winks eternally*) create a closet out of a bonus room in our house. The second I saw it I knew: this was meant to be my dream closet. And dream closet it is. However, it has taken me a bit to get it *just right*. I'm slow when it comes to organizing because everything has a story, memory or emotion tied to it and I'm just that annoying about it. SO just now — yes, I know it's August — is my closet 75% organized and done. But it's just photo-ready yet and so that's why I haven't shared it besides in my IG story try-ons. I'm waiting for that perfect moment, which deep down I KNOW never really exists. My goal is to share it this month even if it's not 100% perfect or complete. That's what I'm working towards. Progress over perfection is the saying right? but damn it's hard when you're a perfectionist. So please feel free to yell at me until I post about my closet. Maybe I'll listen this time 😉