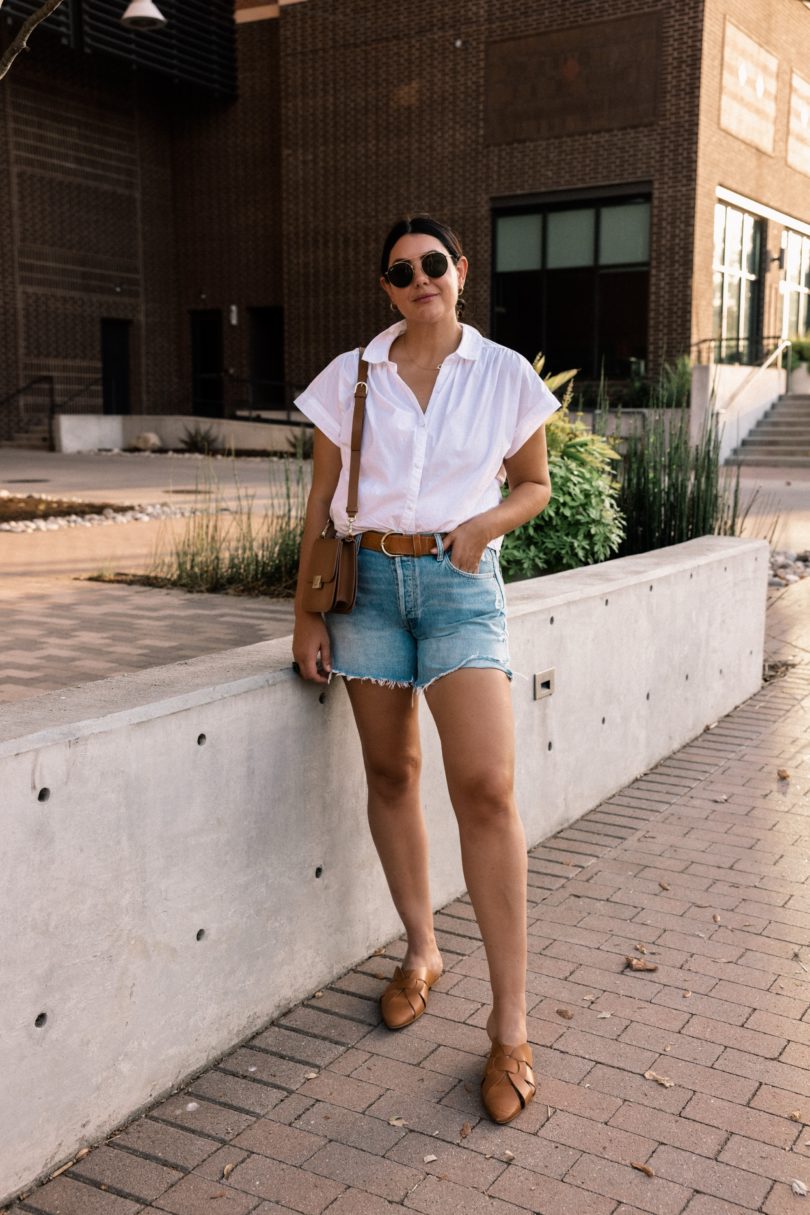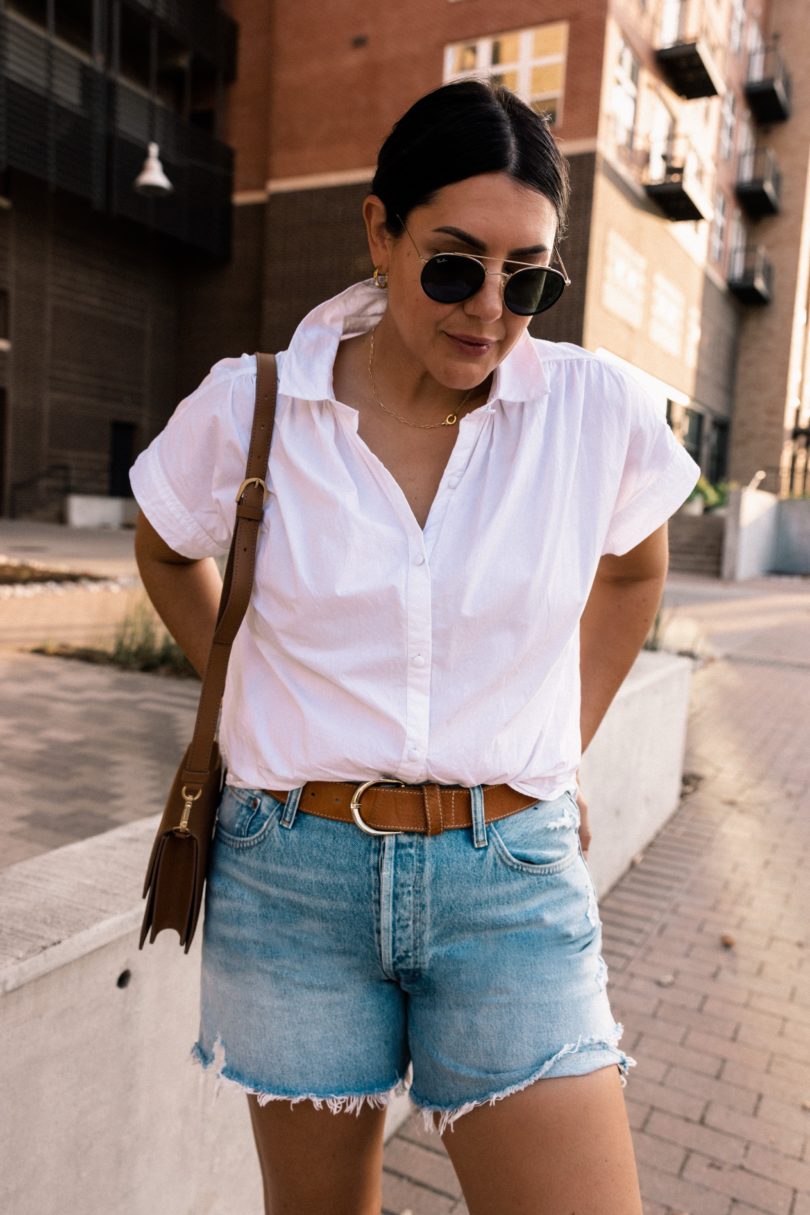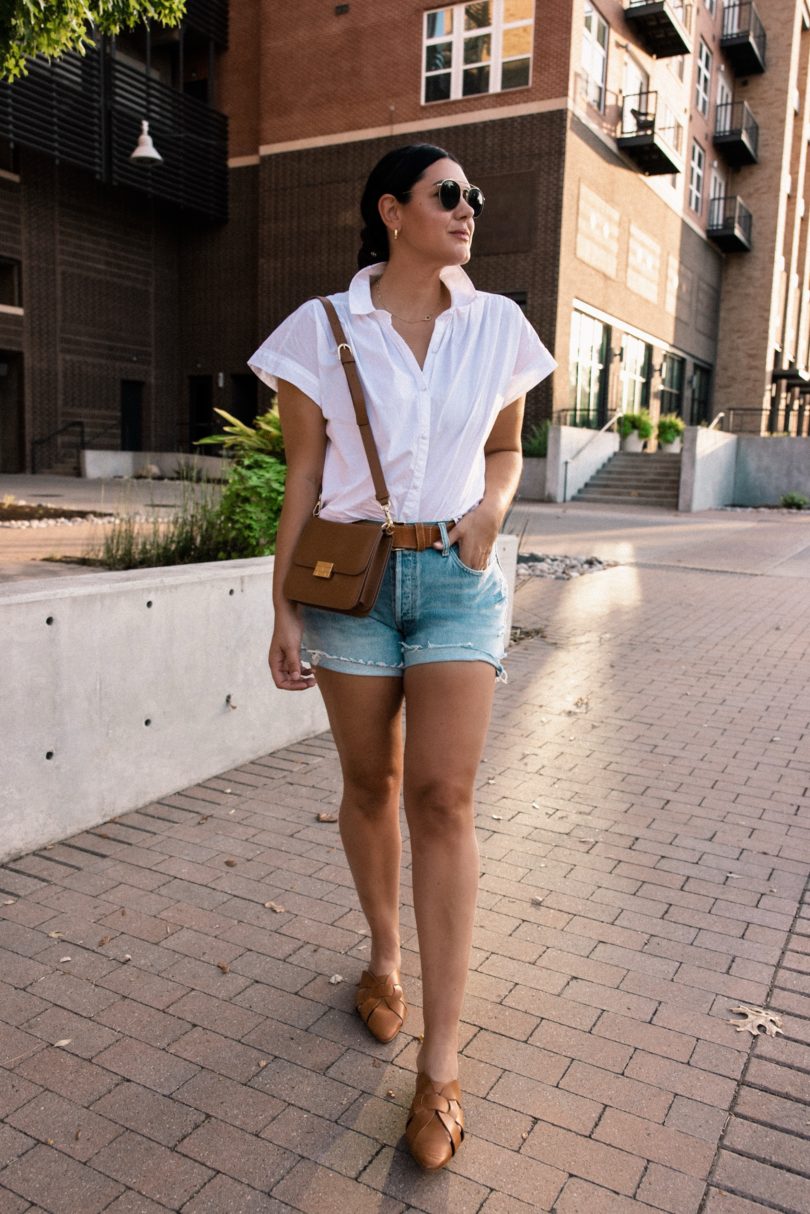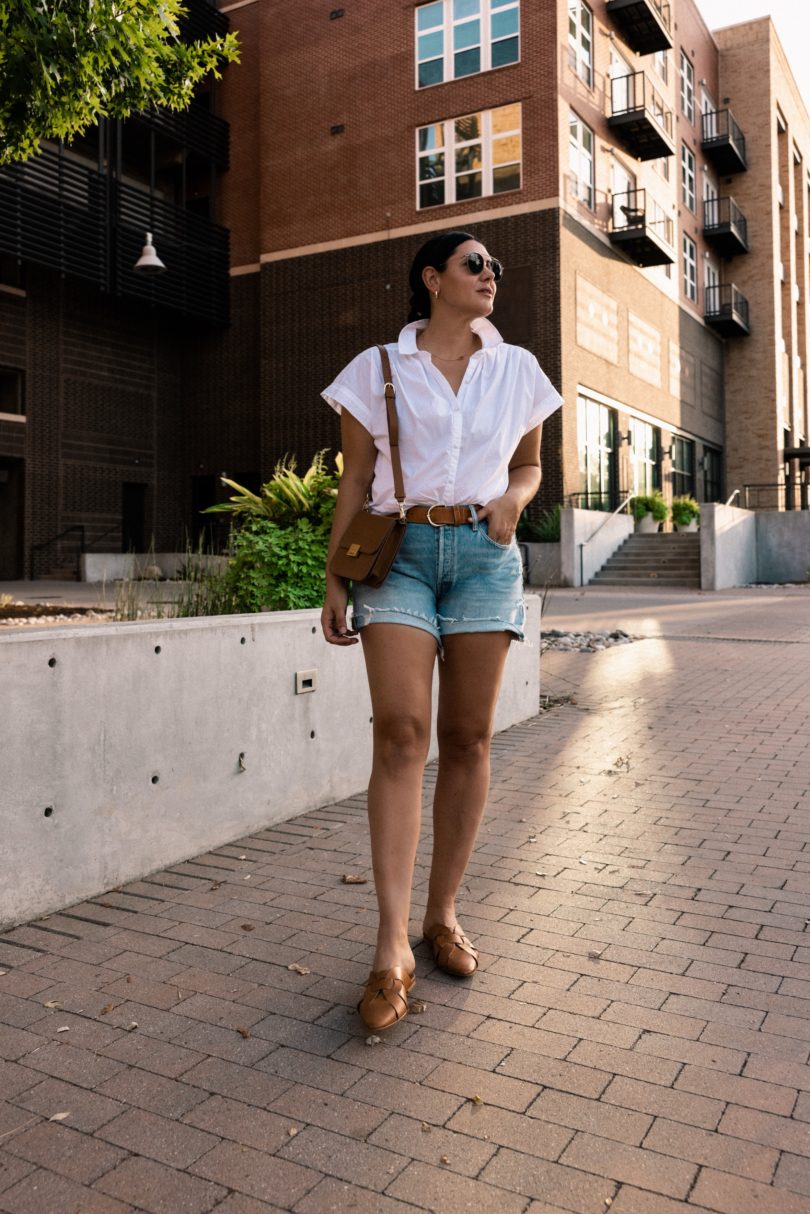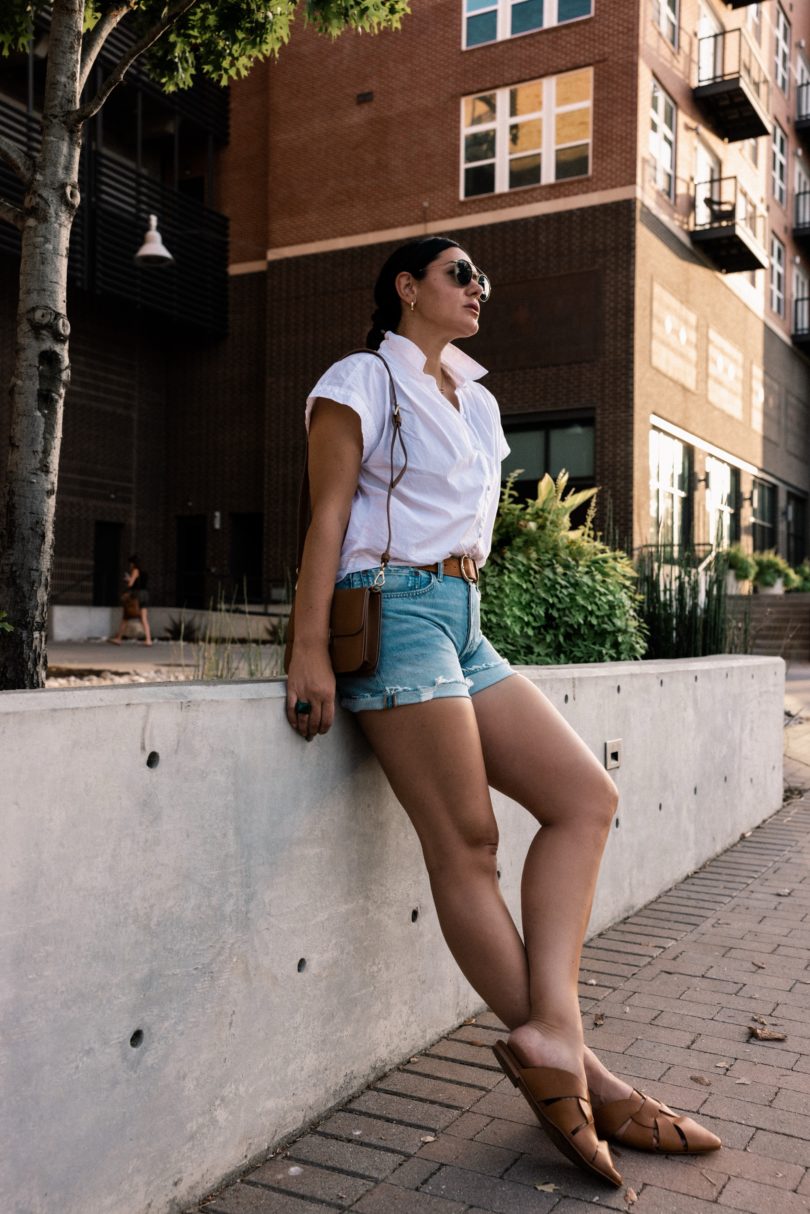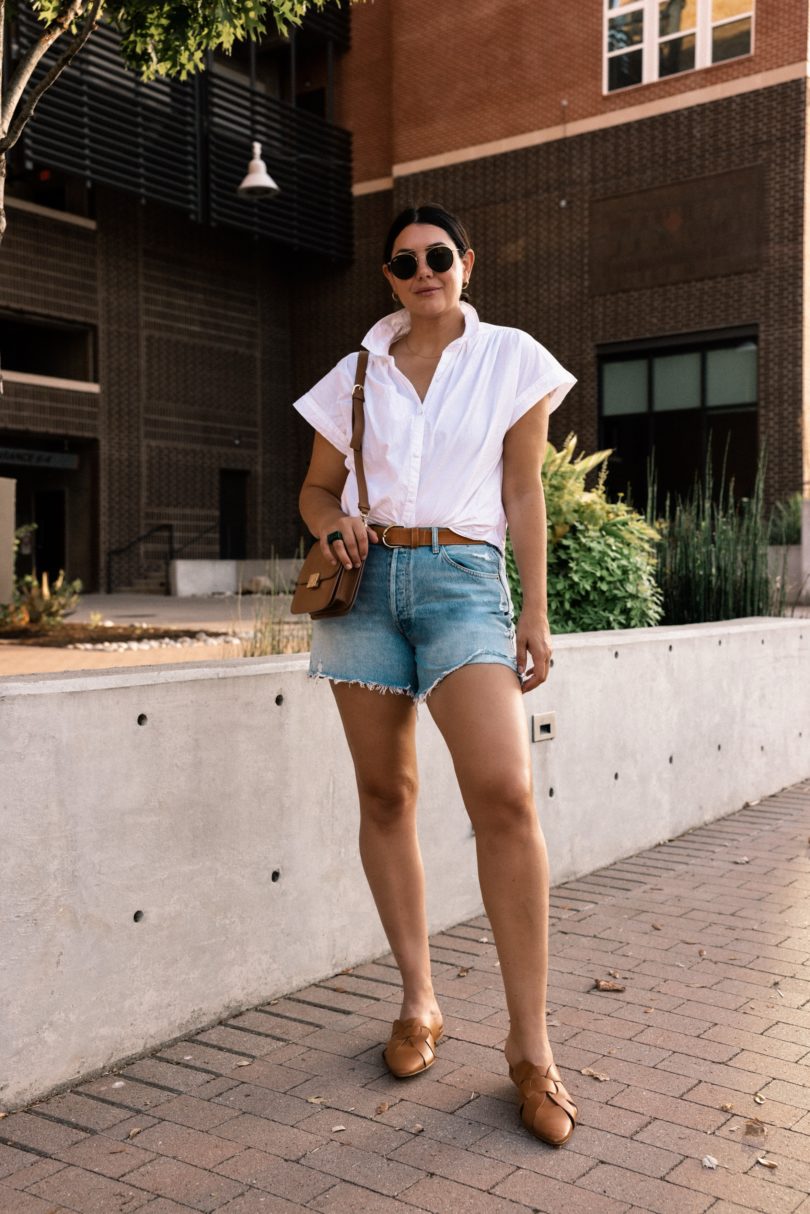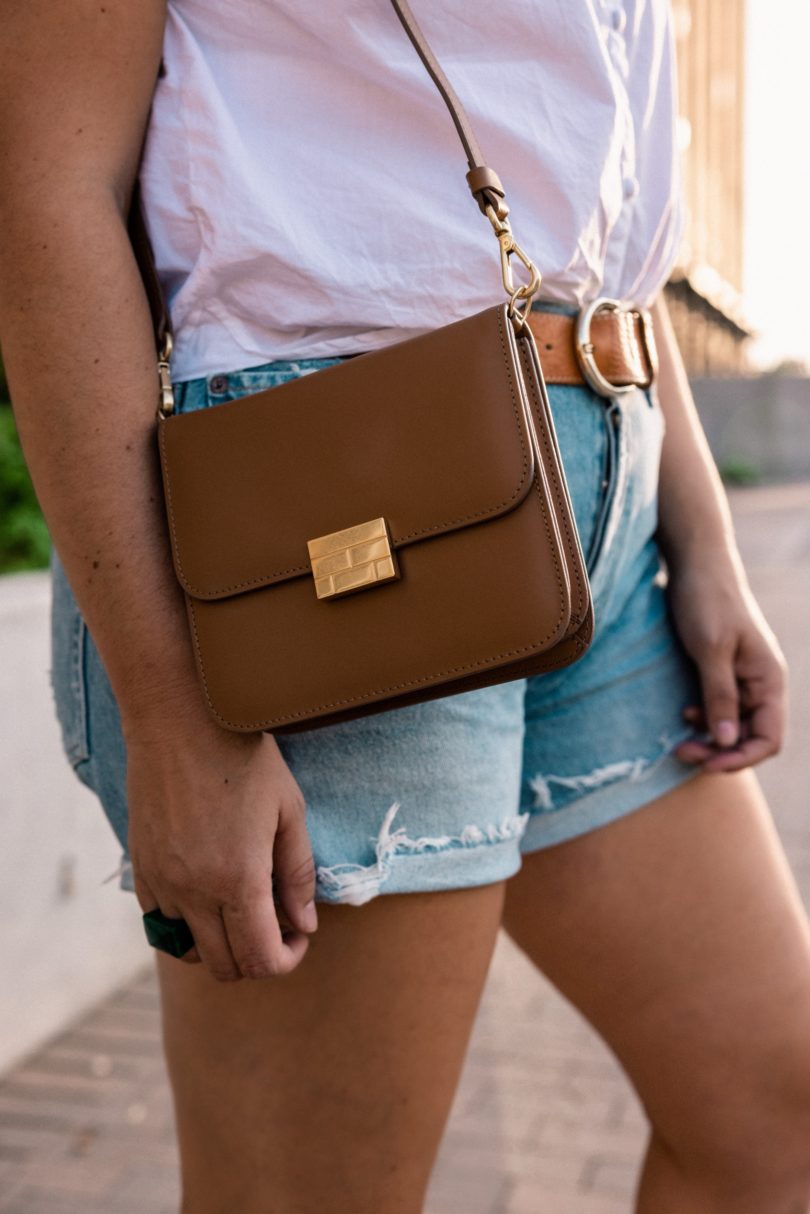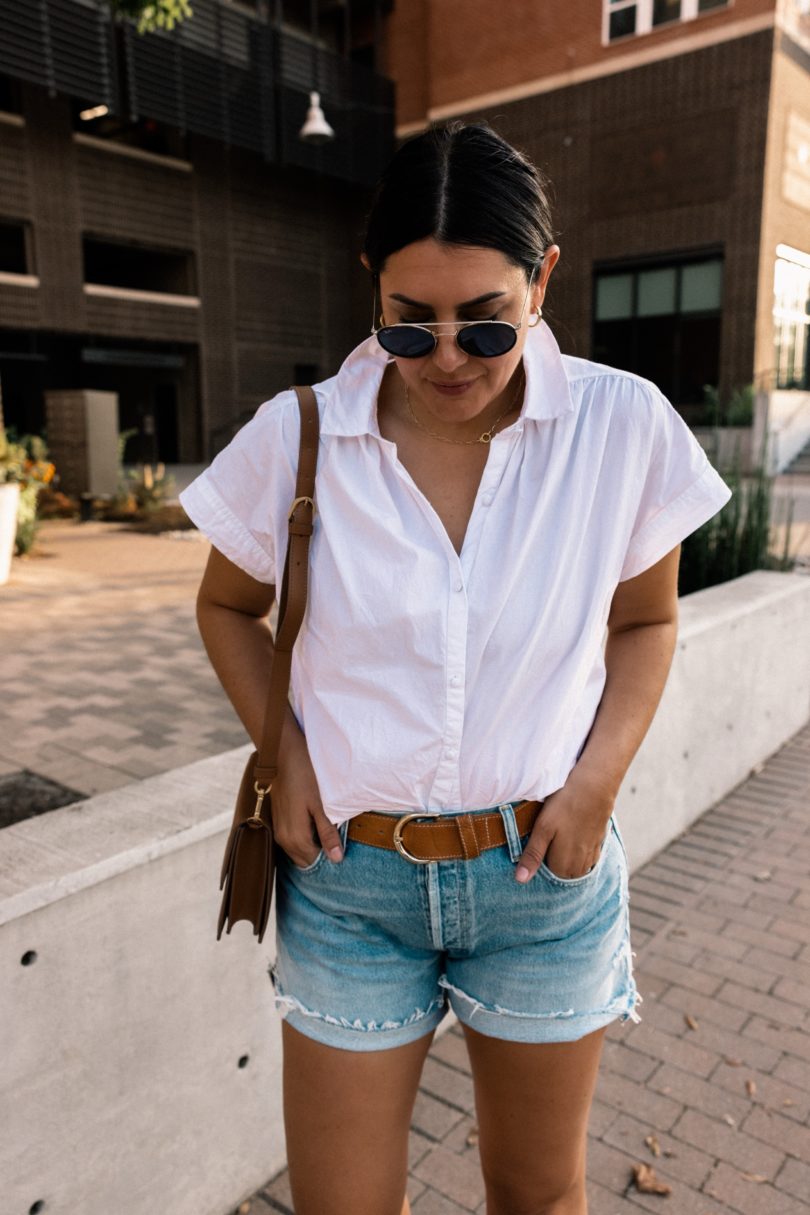 This month I'm really trying to focus on wearing my favorite pieces that don't always get seen on the blog. Classic is not boring, I have to remind myself. I can get caught up in the new new and forget about my old standby's. This pair of Agolde shorts has long been a staple in my closet, this top, albeit new-ish, is a classic piece I'll wear for years to come. Classic white shirts are always in style. (This one is from Anthro, but I found a similar look from Madewell and can attest to how similar they are!) There's something about a collared shirt that feels dressed up, even though this outfit is effortlessly casual.
Shop my top here. Loose fit, I'm in the medium.
As for my accessories, this pair of earrings and my necklace have been everyday staples for a while; I tend to find my favorite pieces and stick with them for many seasons. Really until they fall apart or…I lose them, let's be honest. Find my earrings here and my necklace here.
I find this outfit to be so classically me, as I wear a version of this look a lot. A simple top, jeans and accessories can take a girl a long way. What about you? Do you have an outfit that is classically you? Let me know in the comments below!