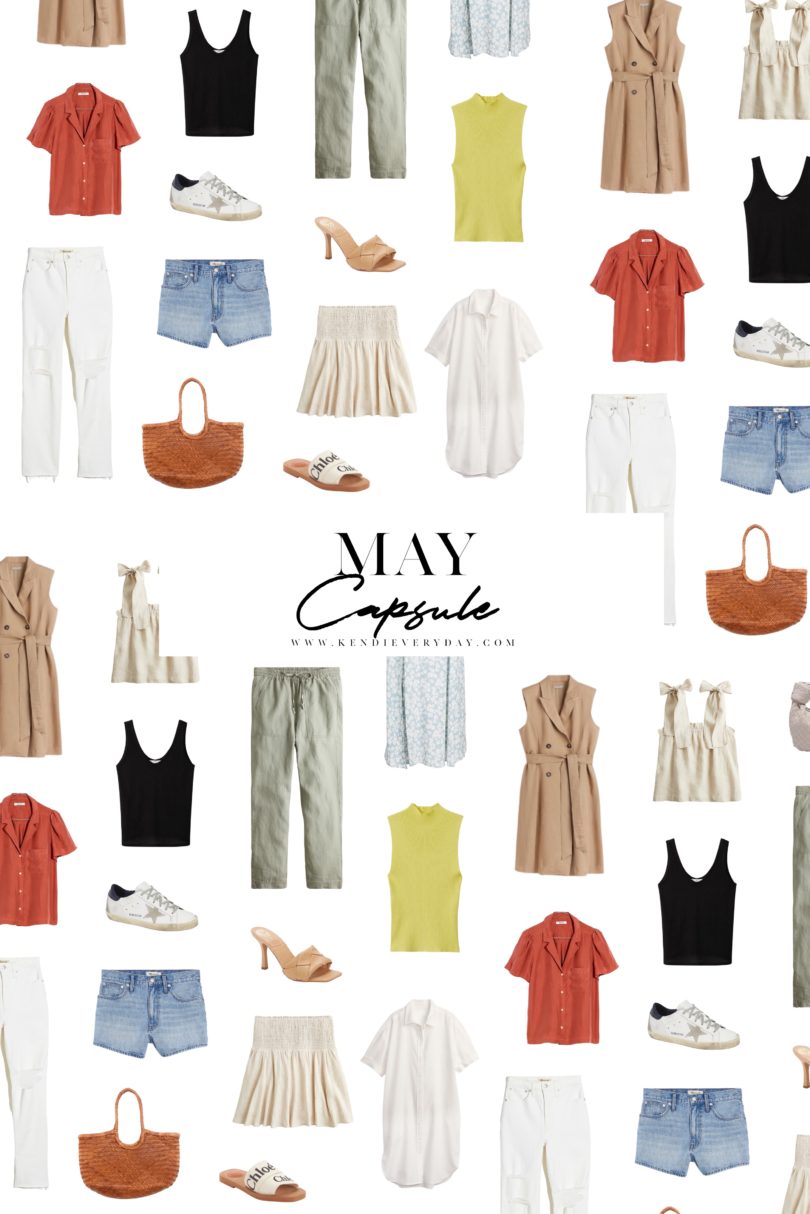 May's capsule is here! Twenty-nine outfit ideas for you. My goal with these capsules is to take seasonal pieces that you may have in your closet and give you ideas that you can work with throughout the month and into the season. I started getting bored seeing the same outfits in capsules everywhere and wanted to give the capsule my 30 for 30 spin (Remember those?!? Where my 2011 girls at?) While there are always the standard styles  included in my capsules like denim, white denim, nude heels, plain tees or tanks and I like to spice them up with a few unexpected colors, prints or pieces. Capsule wardrobes don't have to be boring. (I mean they can be, if you want. No shade!) And they don't have to match with one color or just neutrals. Like who knew that this brick rose and lime tank could work with the same skirt? So when planning a capsule, keep in mind that each individual piece can work independently from the others. I like to think of my monthly capsules as challenge and I hope they are as fun for you as they are for me to put together.
Thank you for coming to my TED talk. lol. 
Let's get to the pieces!
29 Outfits for May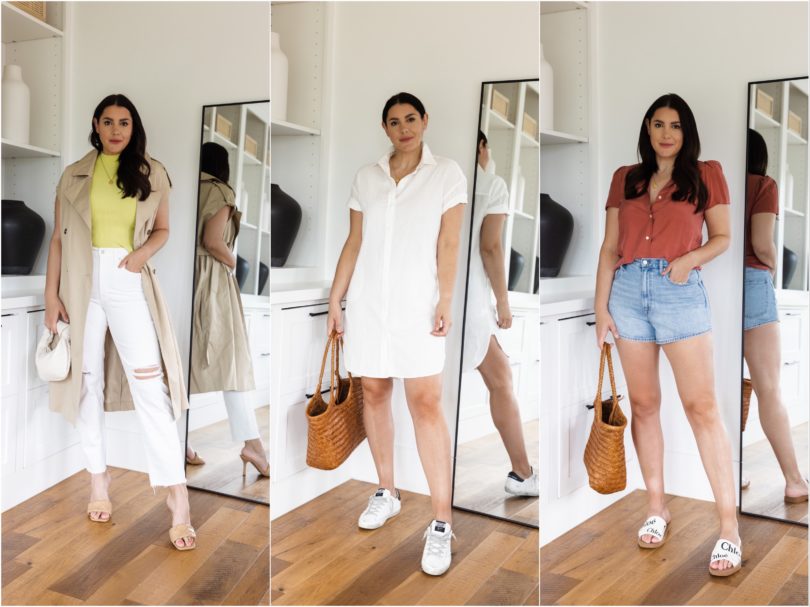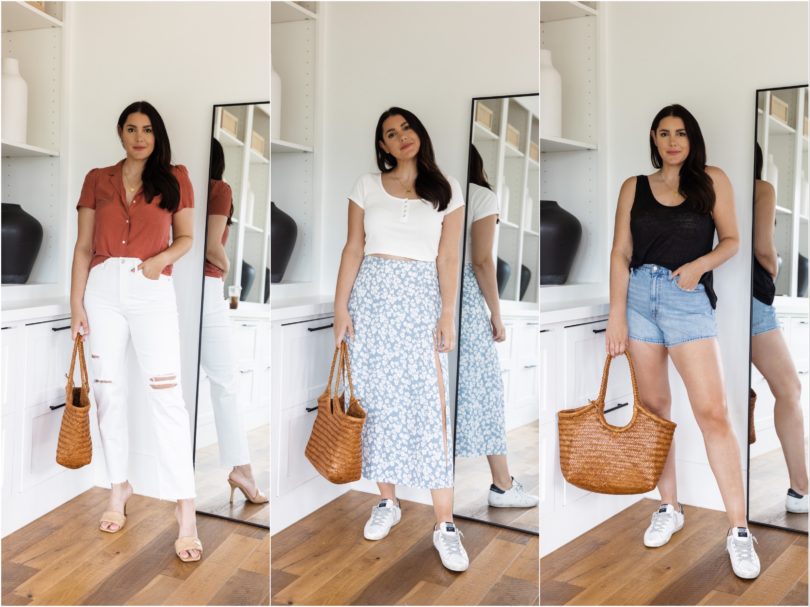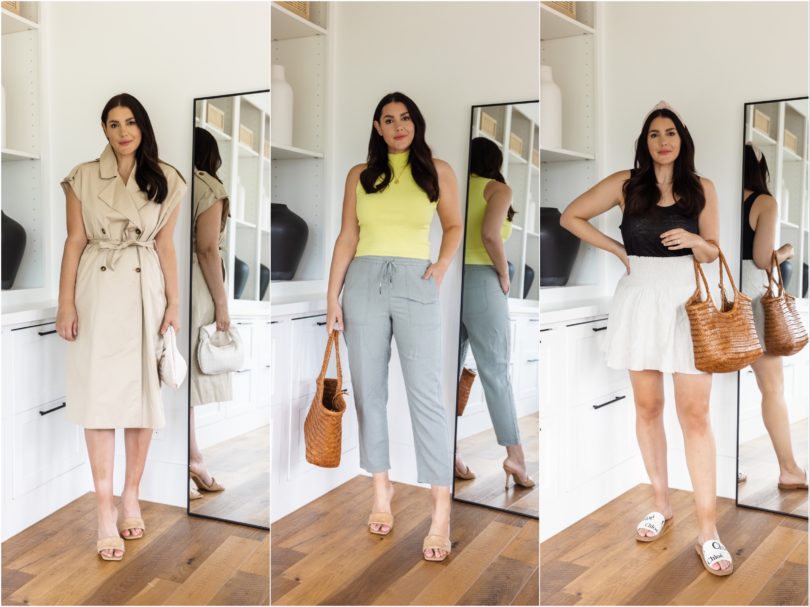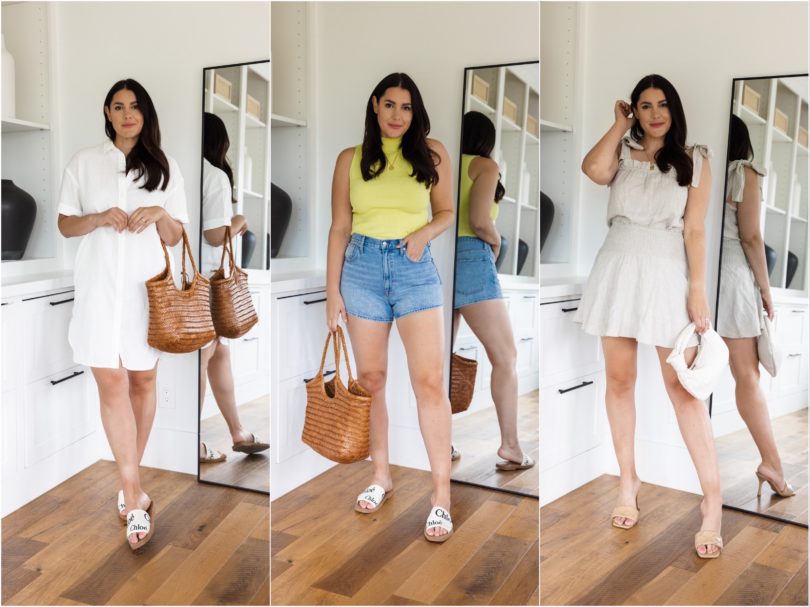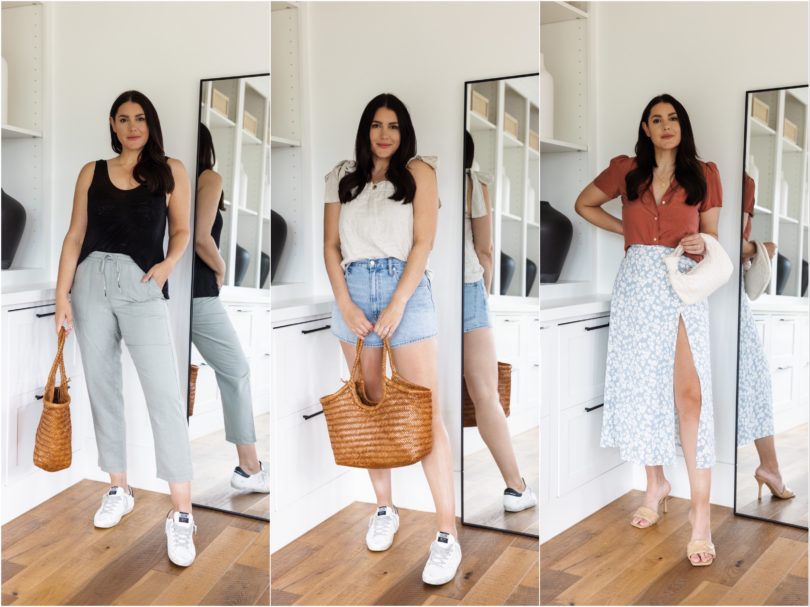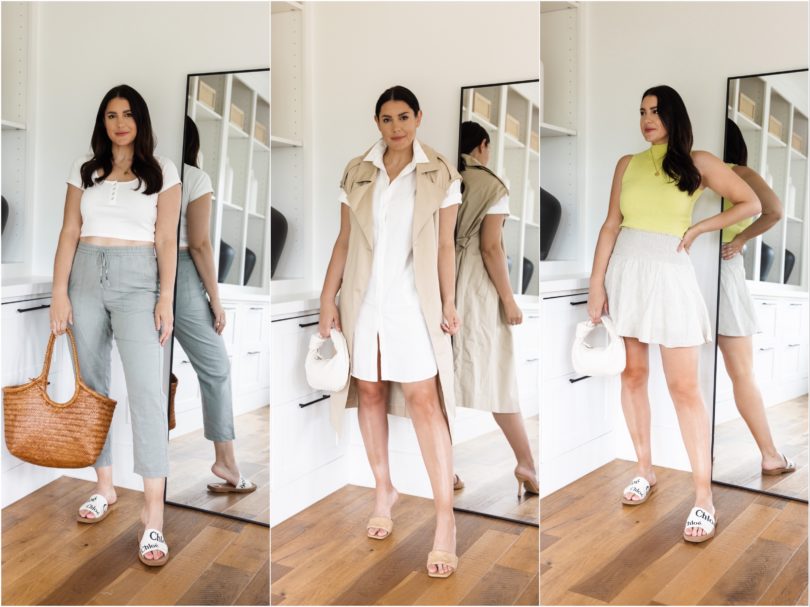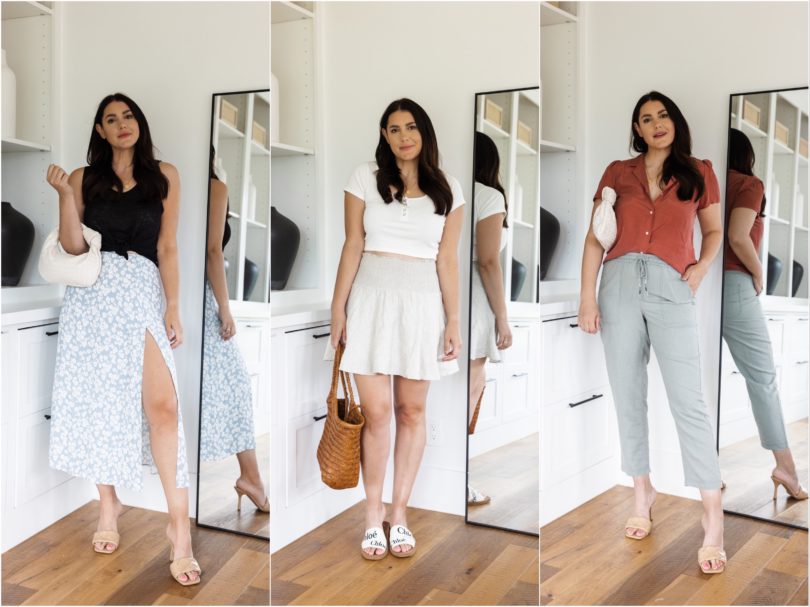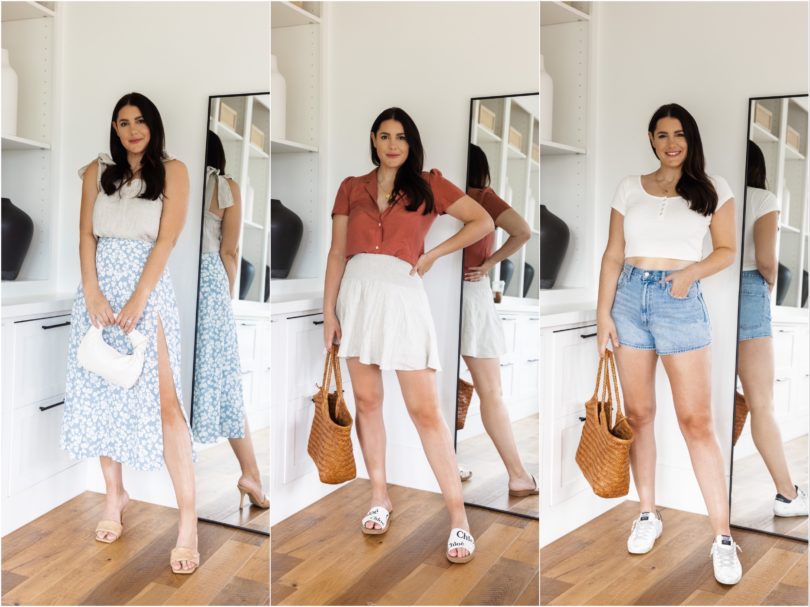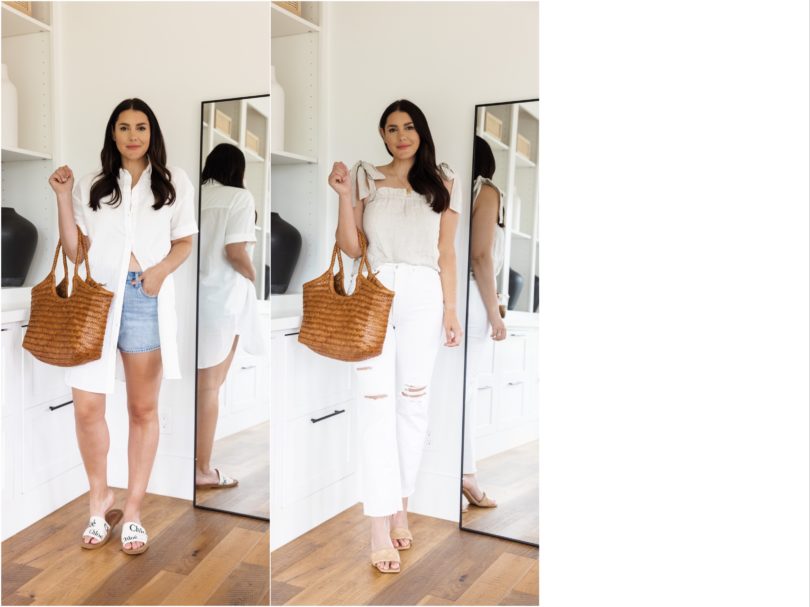 My Favorite Looks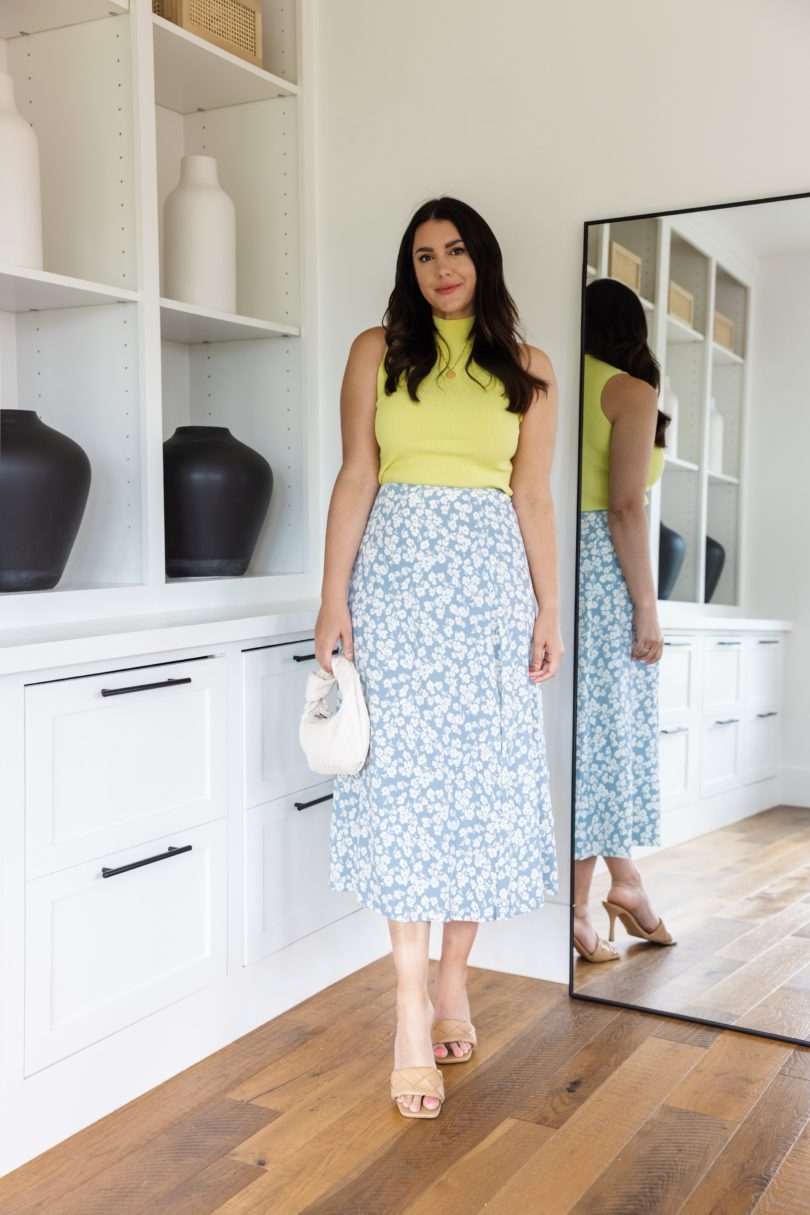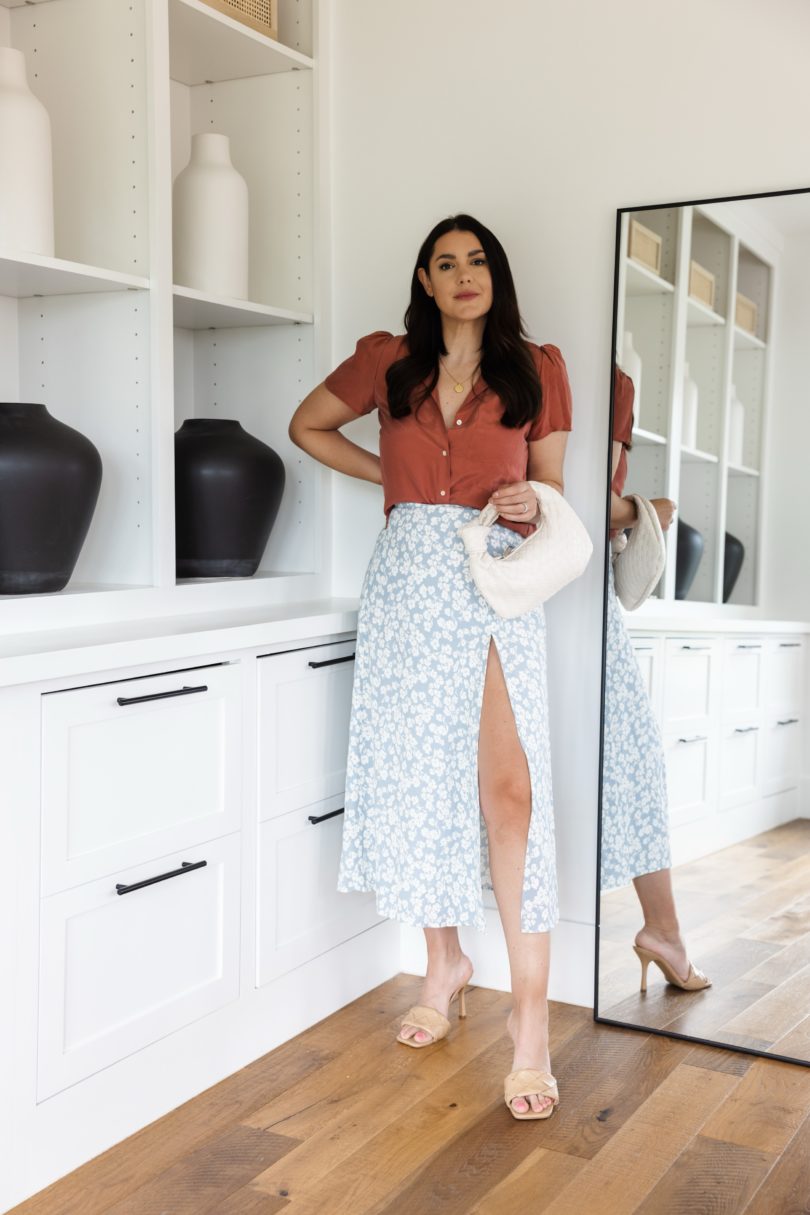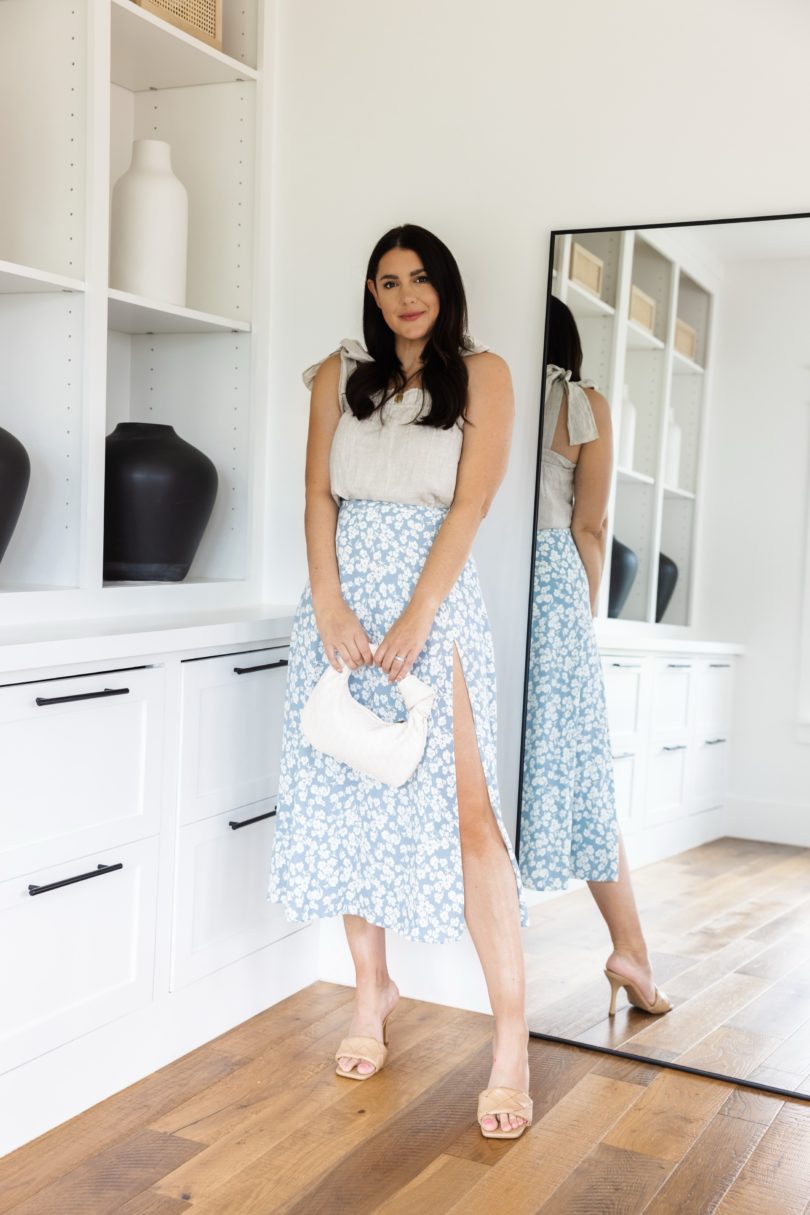 Anything with this skirt, honestly I love this cut of skirt from Reformation. Always and forever. I am in the 10. I size up for comfort around my mid-section. Actually I tend to always size up in Reformation! They tend to run small for curves. Find it here!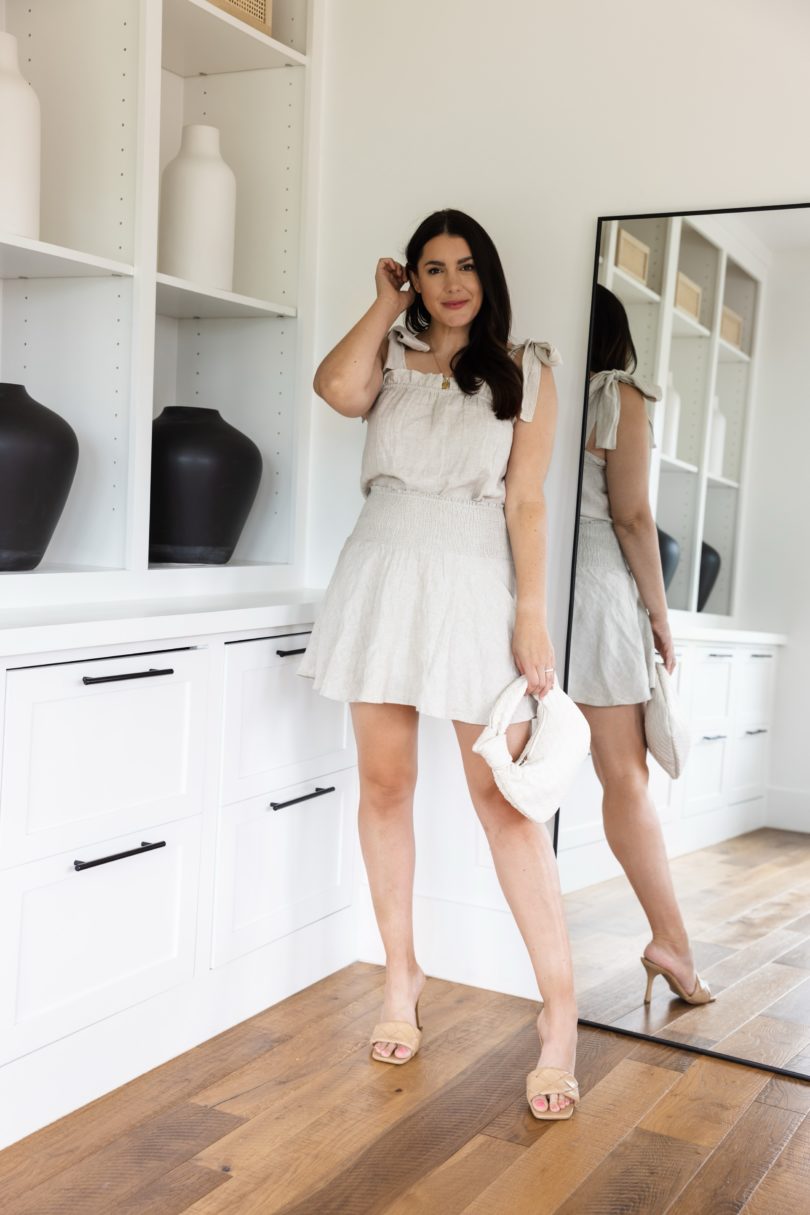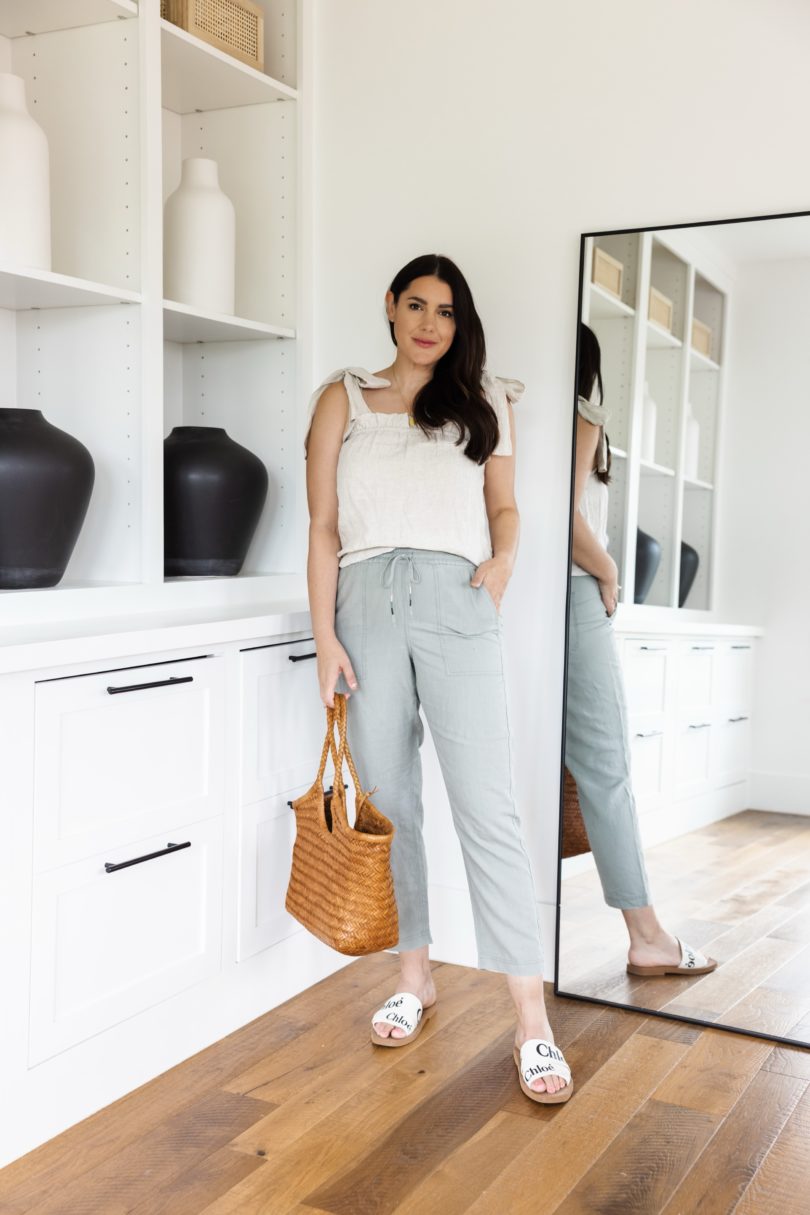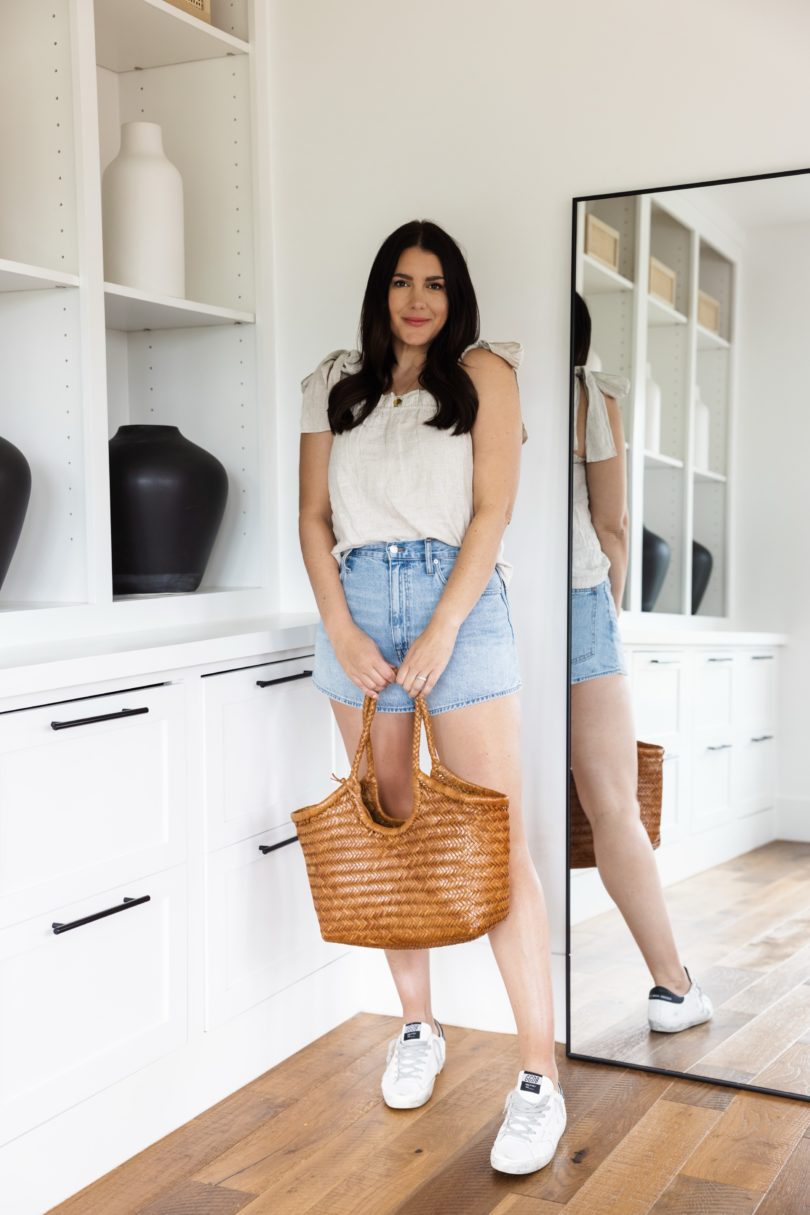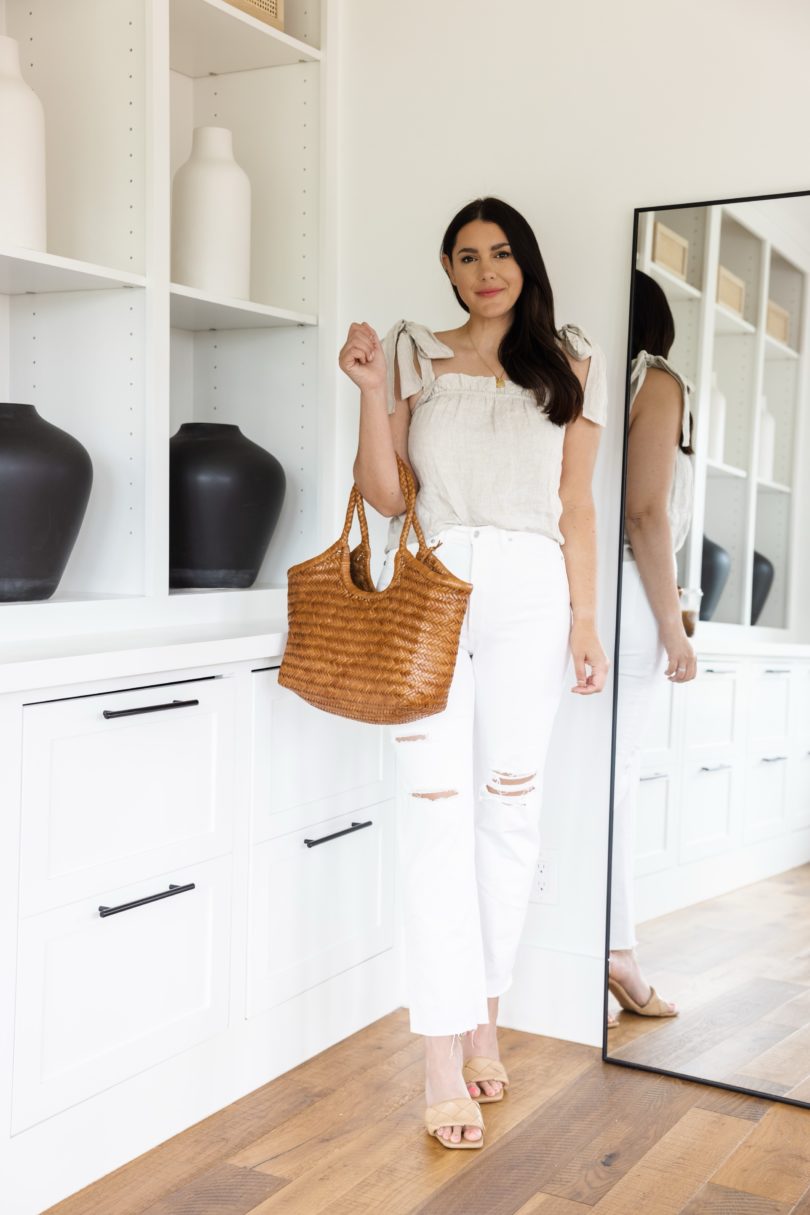 I am loving this tank from J.Crew and the matching skirt? I STAN. Now I will say that the straps are a little loose and they fall as you wear it. Size down in this top! The skirt runs TTS and so so cute. Great quality fabric, as well. Find the Top Here and the skirt here.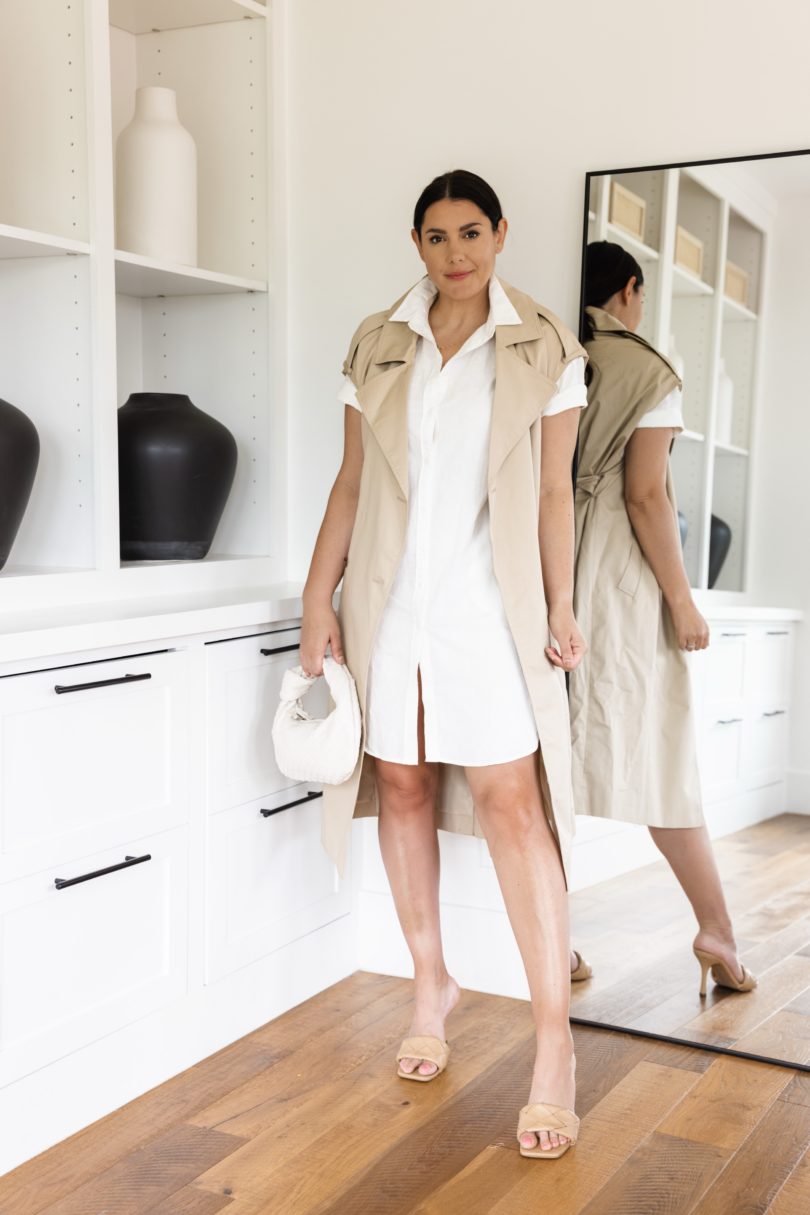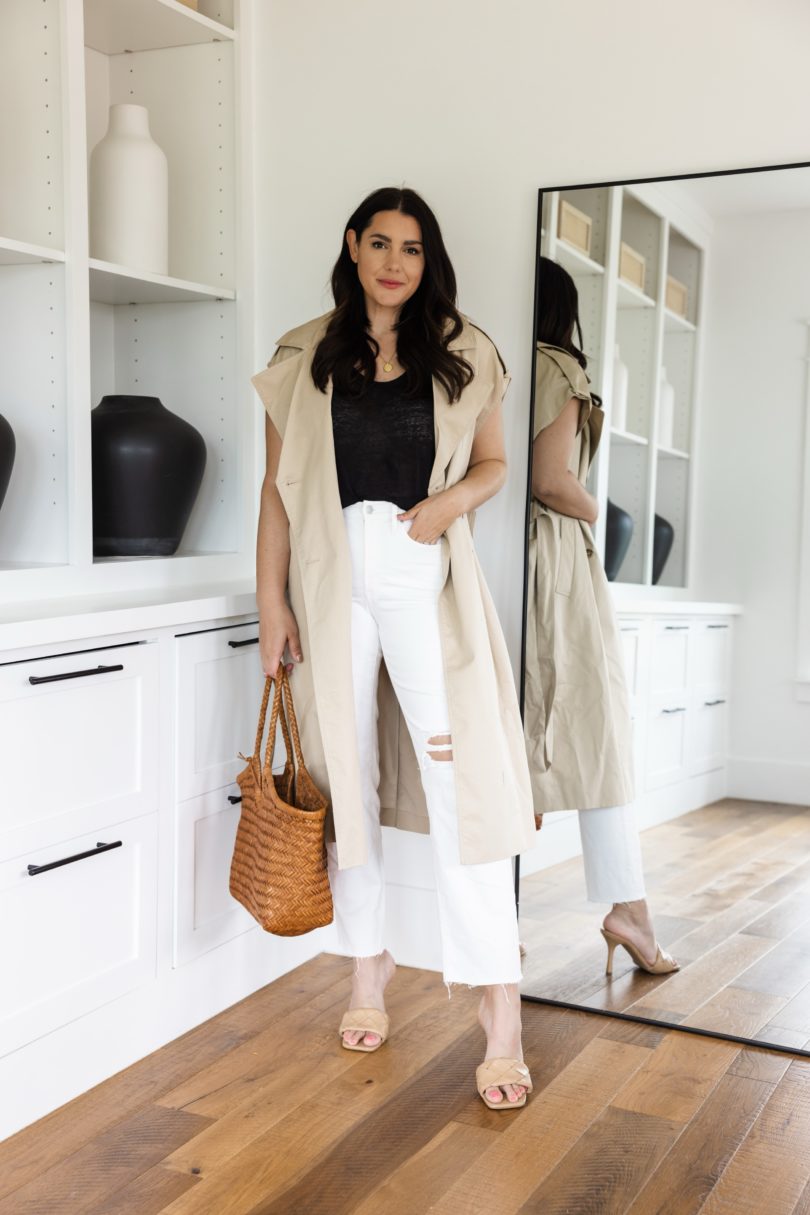 I love this weird little vest I found at H&M a few weeks ago. Technically it's a dress but I find it best as a jacket vest. Size DOWN at least one! I am in the small. Find it here.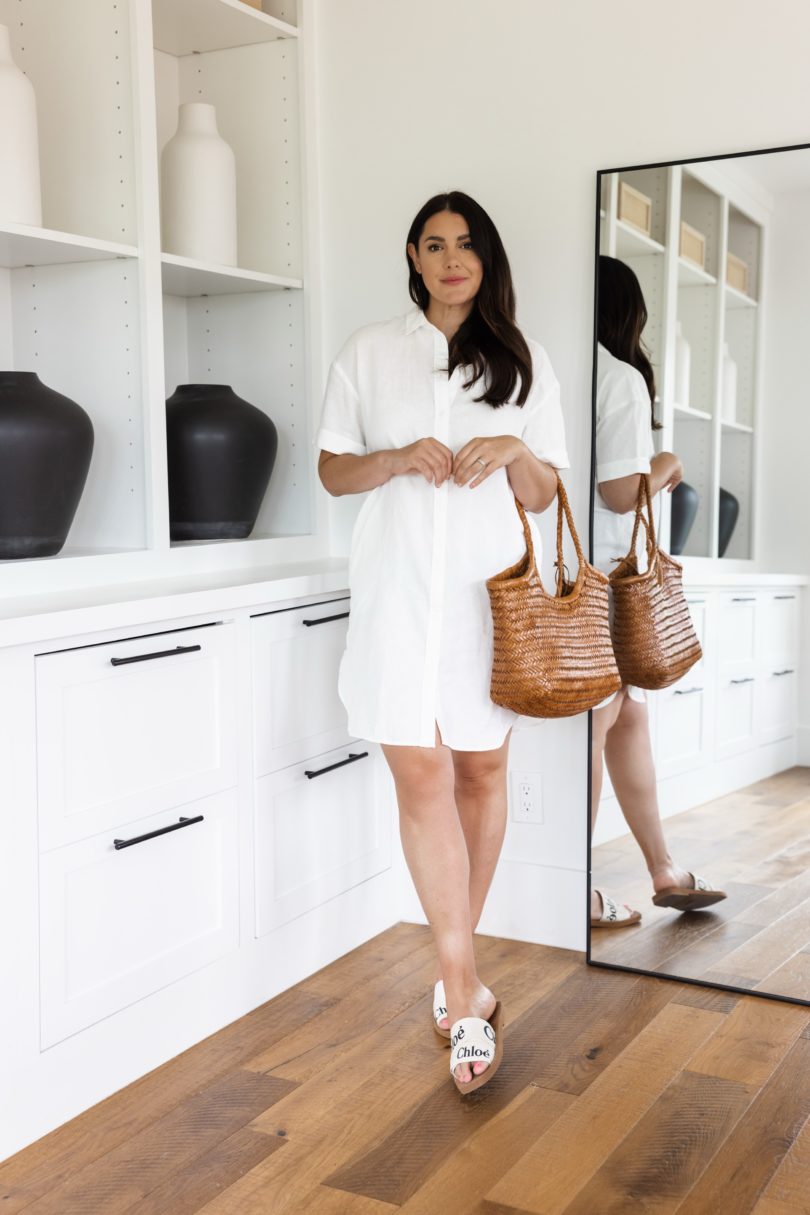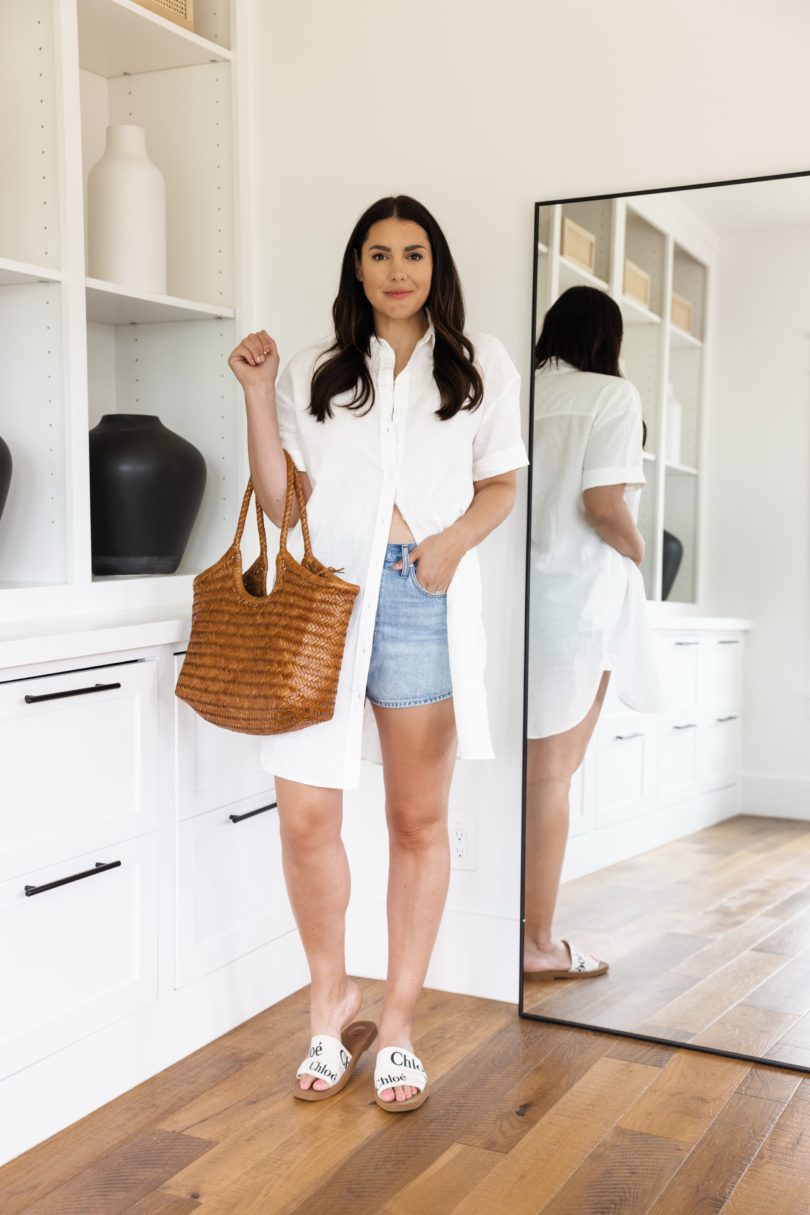 Yep this is a dress but I got real cocky and decided to wear it as a shirt and look at that smug smile. That's the smile of a woman who is very pleased with herself. Beach vibes with this outfit. Or wear it to a family event and really confuse everyone with the shorts. Find this dress here!
Fit is TTS — I wear the medium. Fairly non-sheer but nude underwear is appreciated.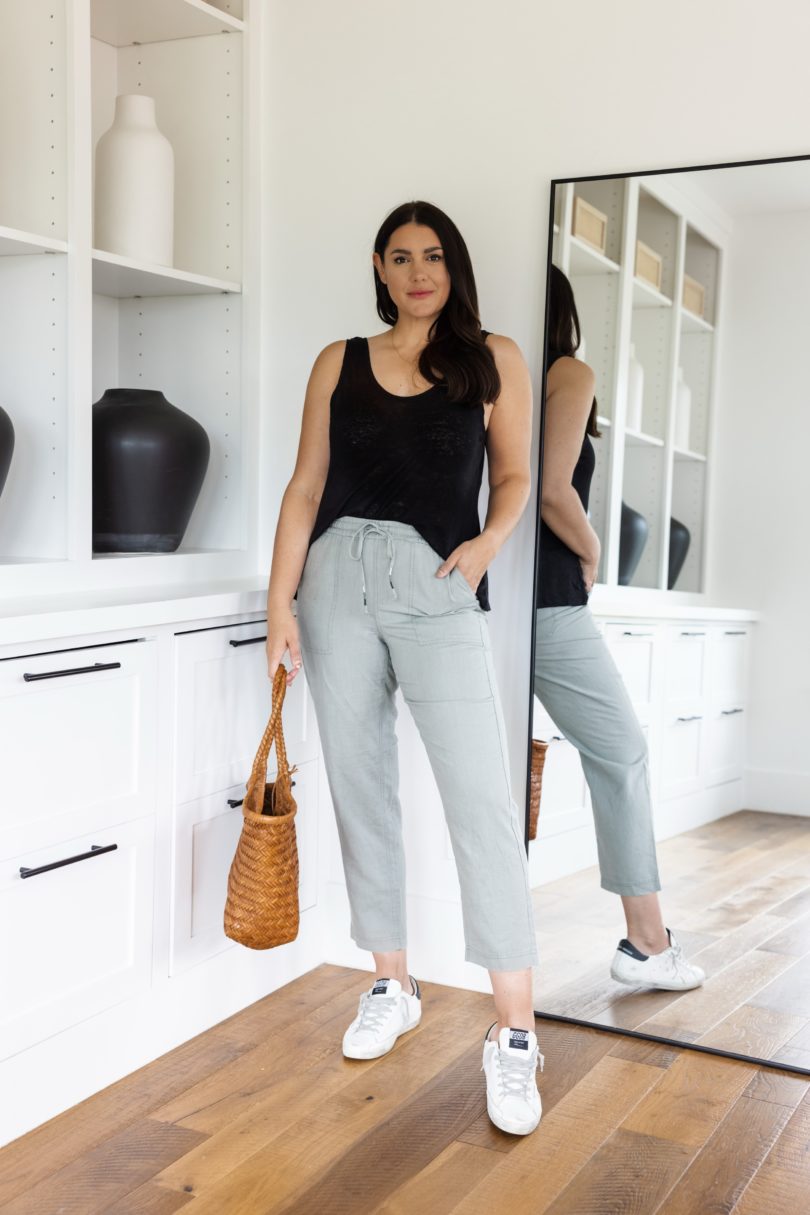 These pants are an unexpected winner for me. They seem so casual but they easily rose to the occasion with heels and a silk shirt. The black tank outfit is something I'd toss on just to run to the store or something, so it's definitely an favorite.
On the model these pants were hella loose but on me they're a bit more tailored. I gotta be honest — I love the fit. I am in the medium. If I sized up to a large, they would fit like on the website. But I like the ankle length and more tailored look. Just FYI for fit!  Find them here.
Which look is your favorite? Let me know in the comments below!
_______________________
You can find all of my past capsules here!