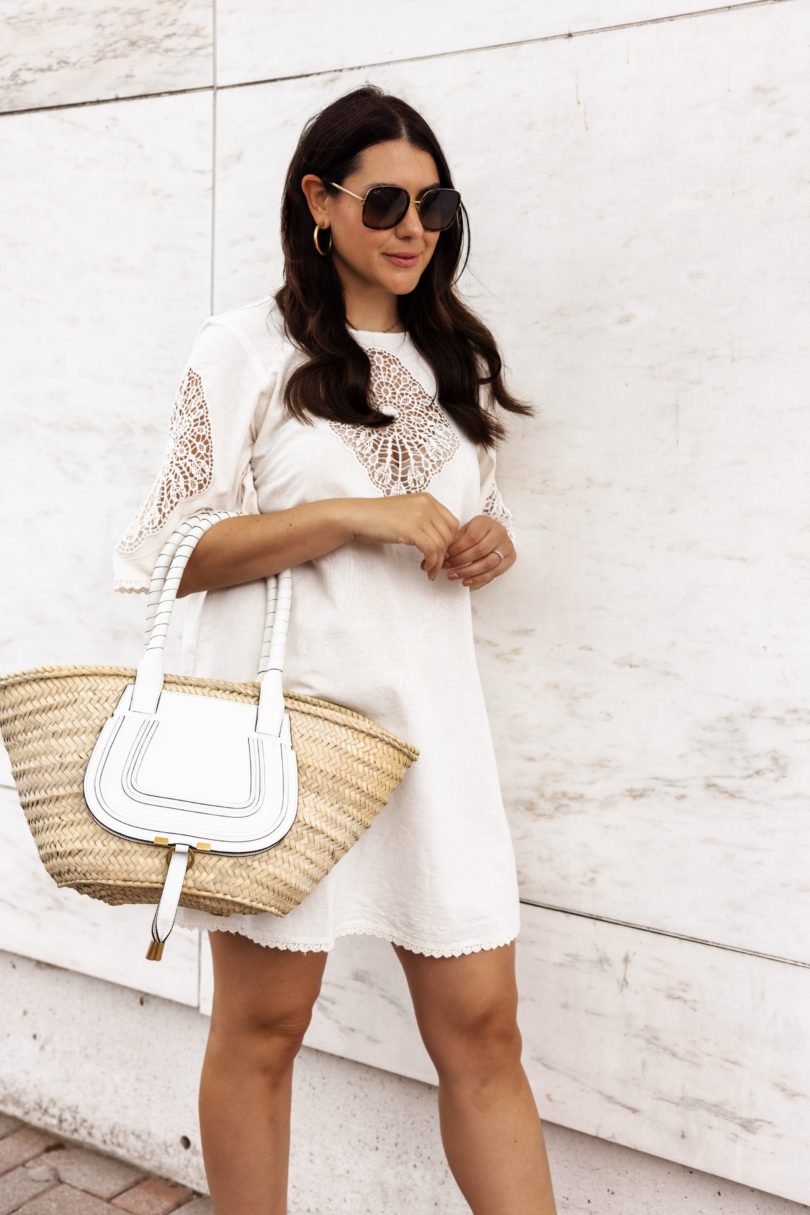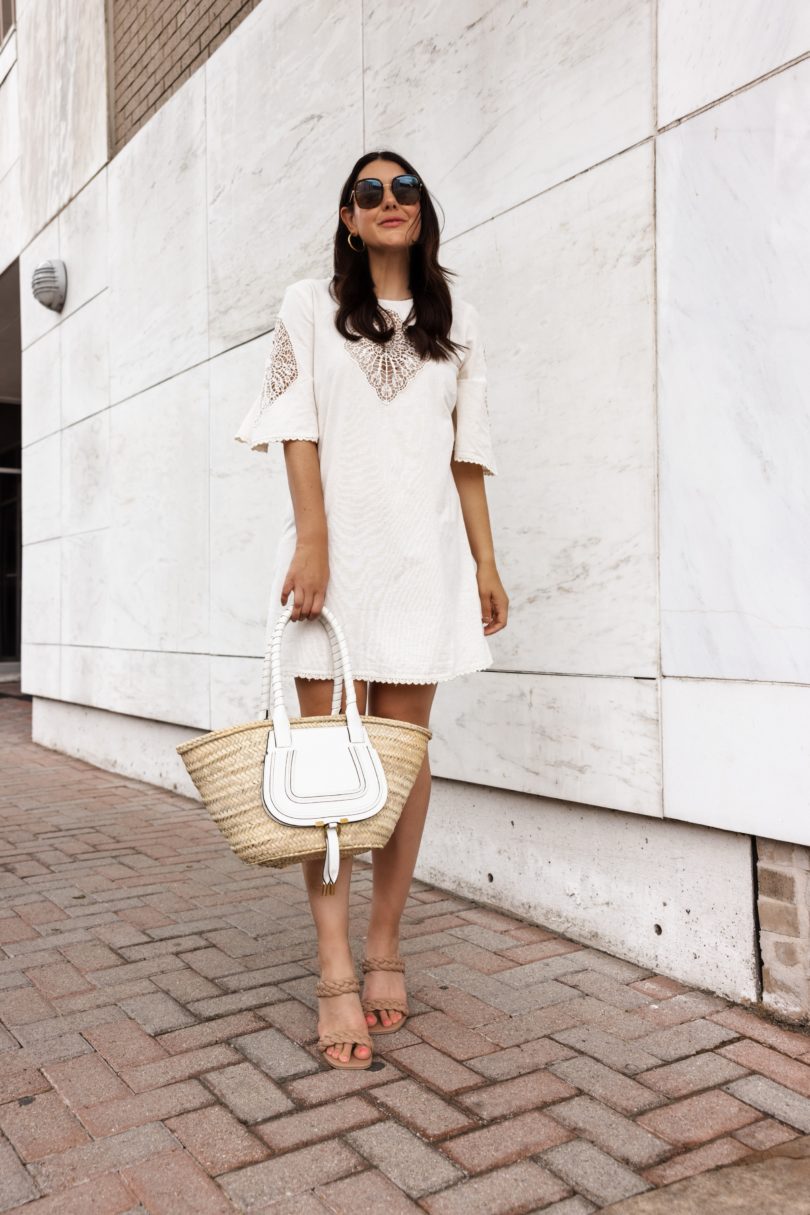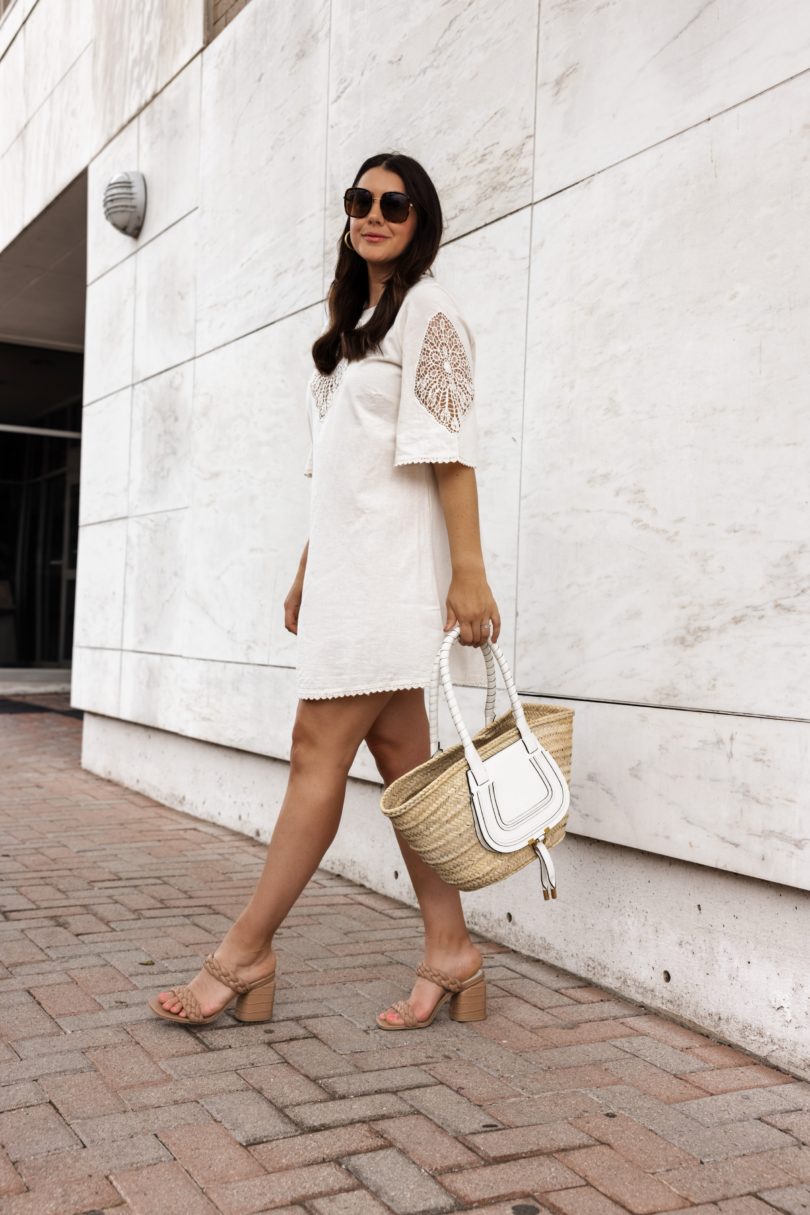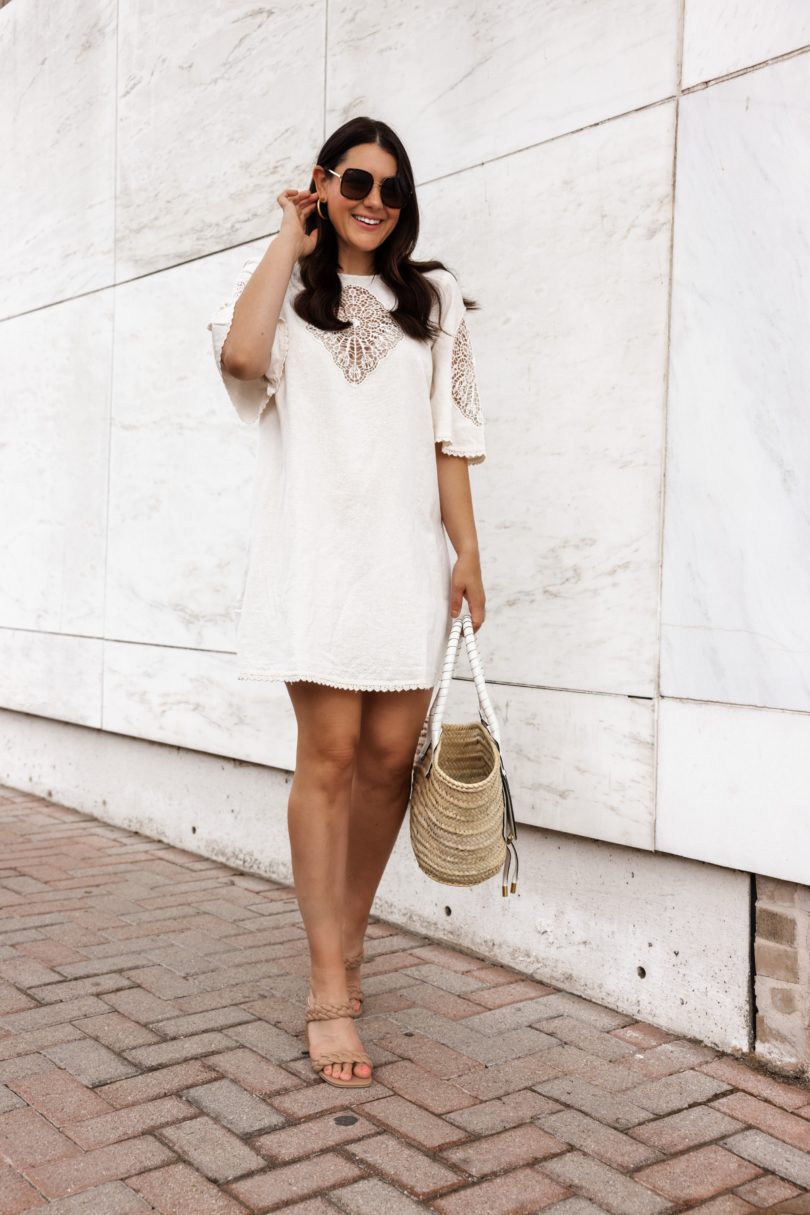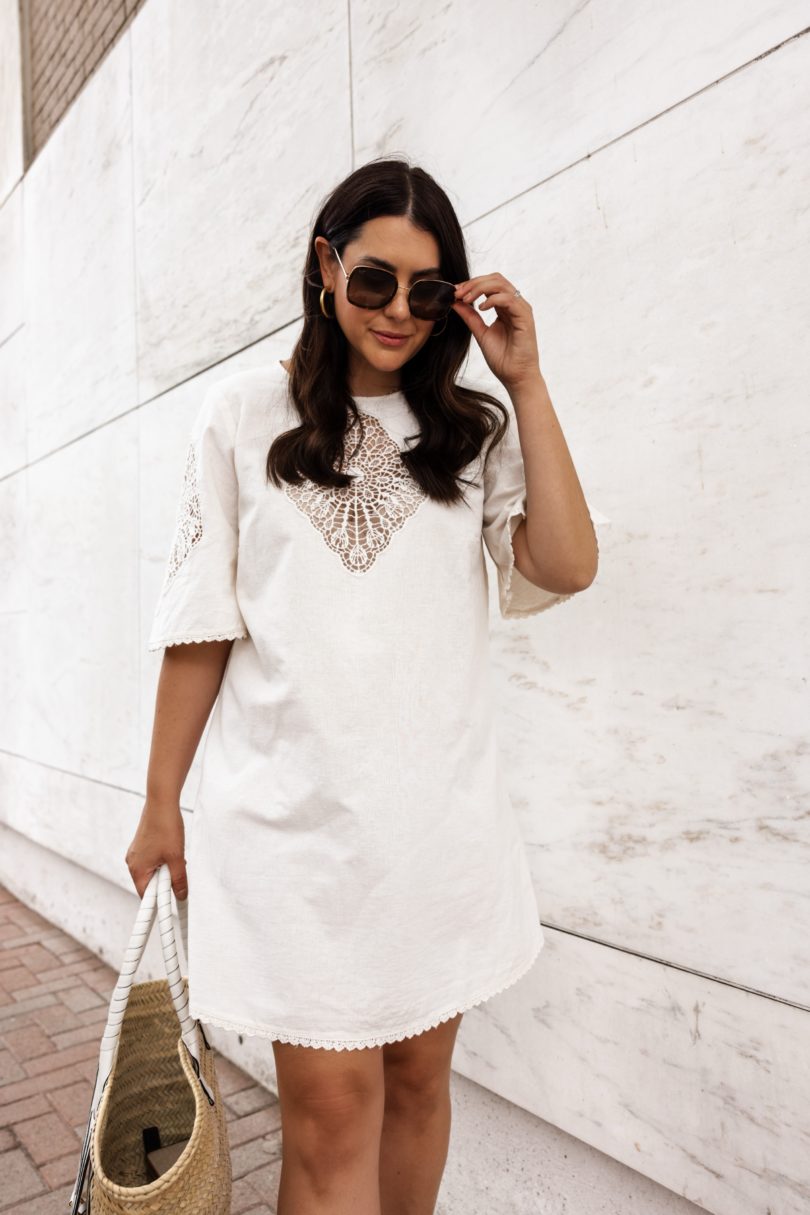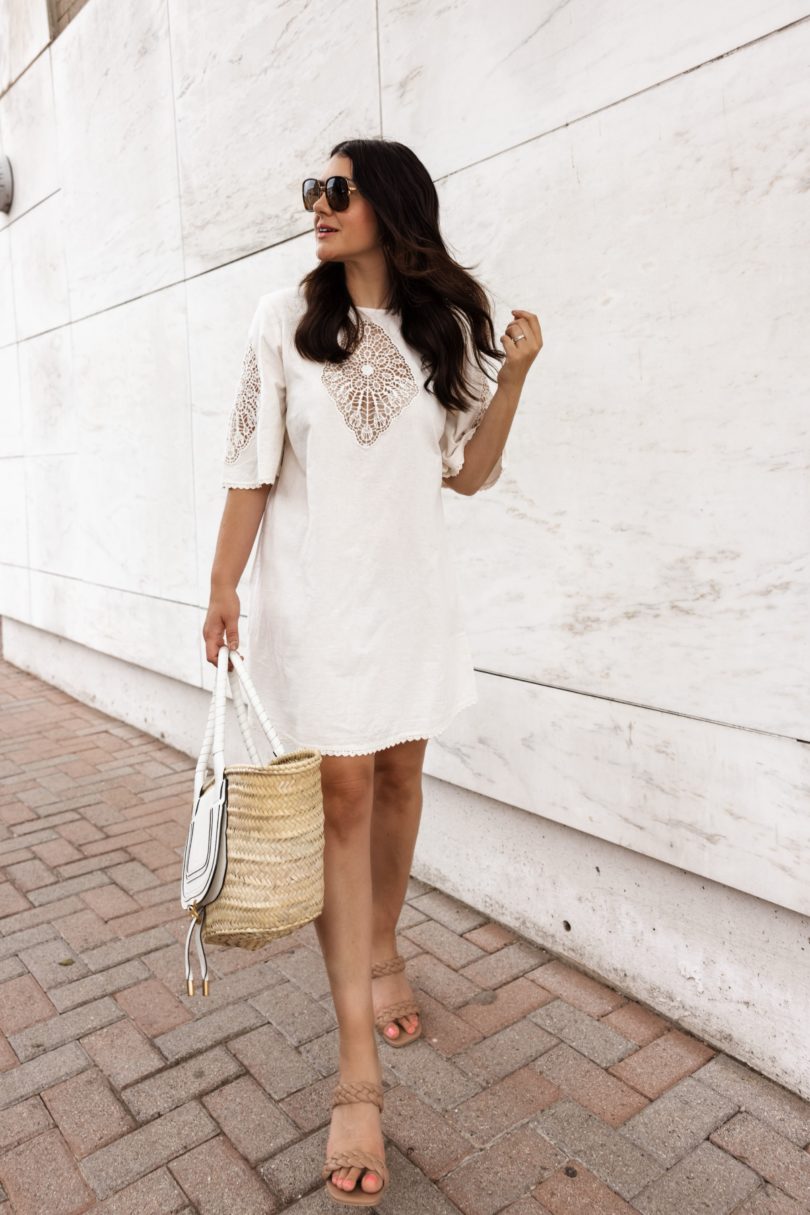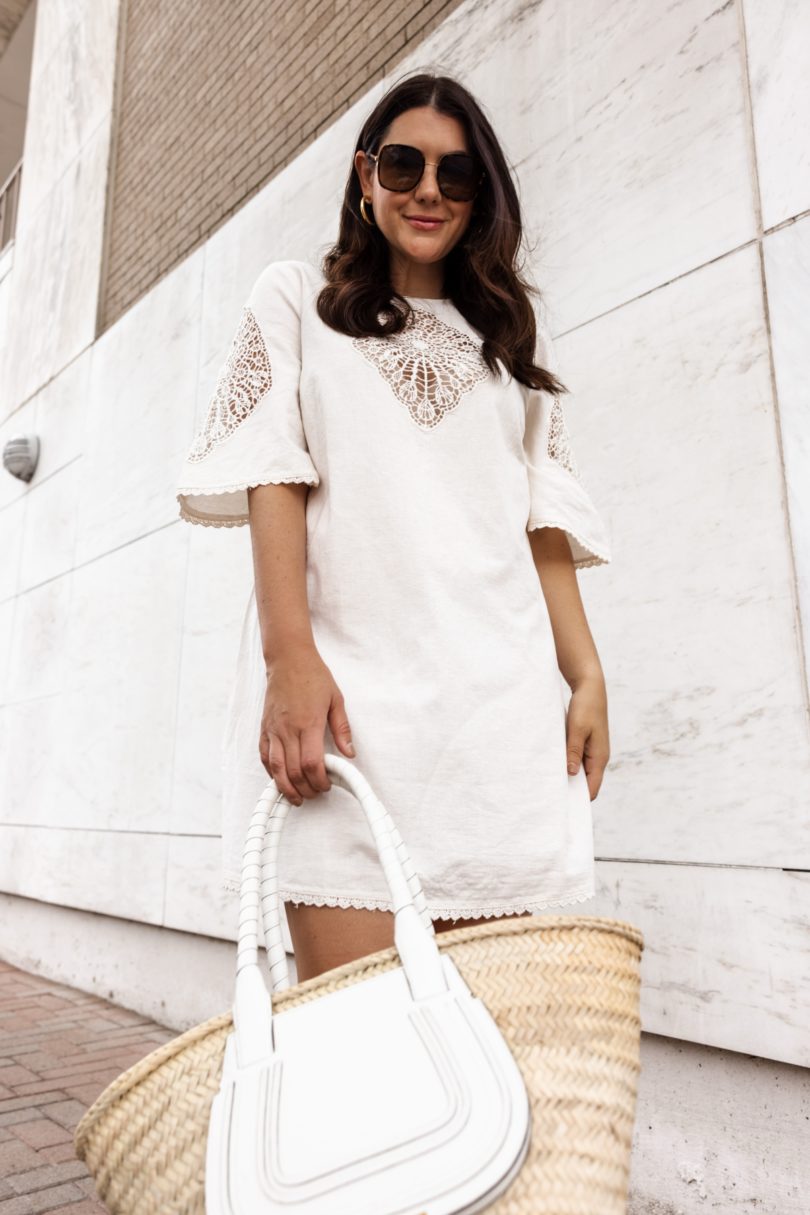 Have you ever shopped at Mango? I've heard it's like a Zara but I've never bought anything from there until now. I've window shopped for a while, but I finally took the plunge and bought a few things just to see what the sizing / quality would be like. The results are in: love it! It's a higher quality Zara, but fit is very similar. If you are a 8 or medium / large in Zara, same at Mango. So that's helpful. And it's a very similar price point to Zara, maybe a bit more. They just don't have the amount of items that Zara does, so that's the biggest difference I could find. Zara has thousands of SKUs and Mango has more of an edited collection.
So now you know. 🙂 I'd say if you are in between sizes, go up for length and curves.
All that to say, this dress is from Mango 🙂 I also bought this tank from my capsule there and another dress I'll show you later this week! I am in the 8 of this dress. I almost sized up for length because it looked short on the model and this size is perfect for me as is the length. I say TTS! Find it for under $100 here.