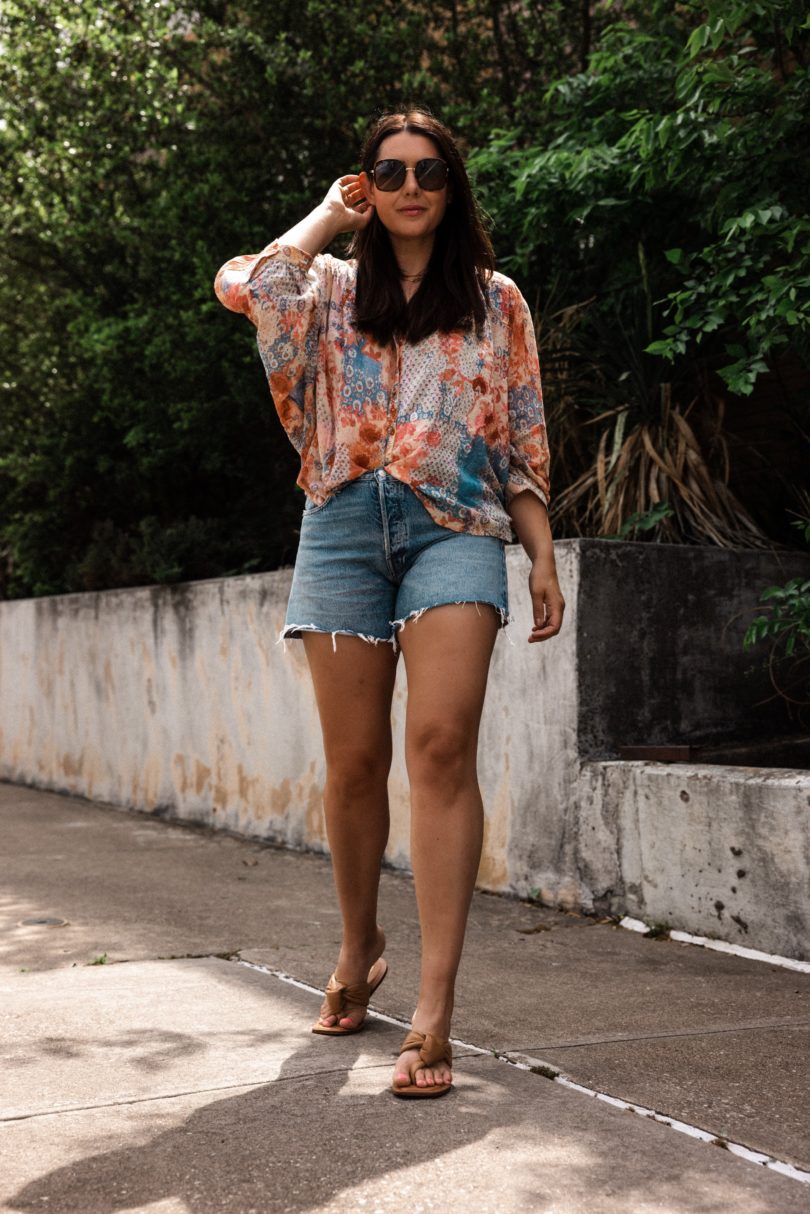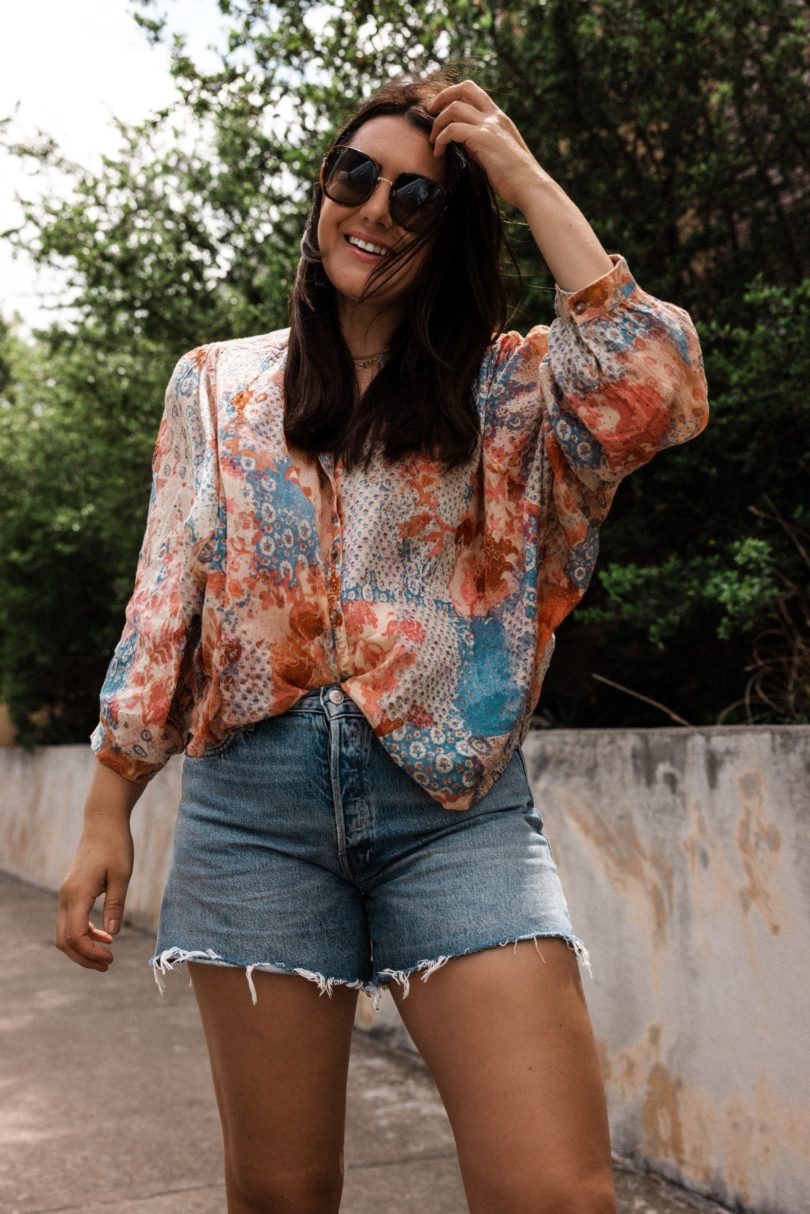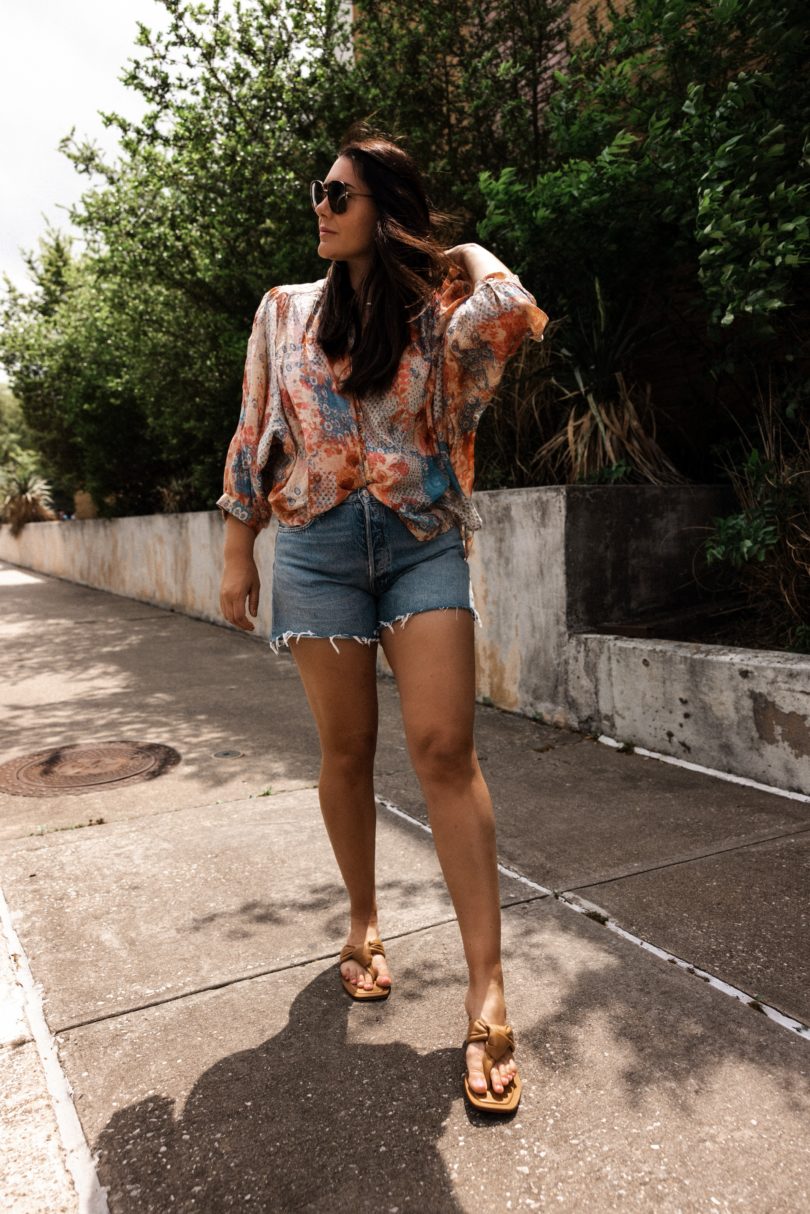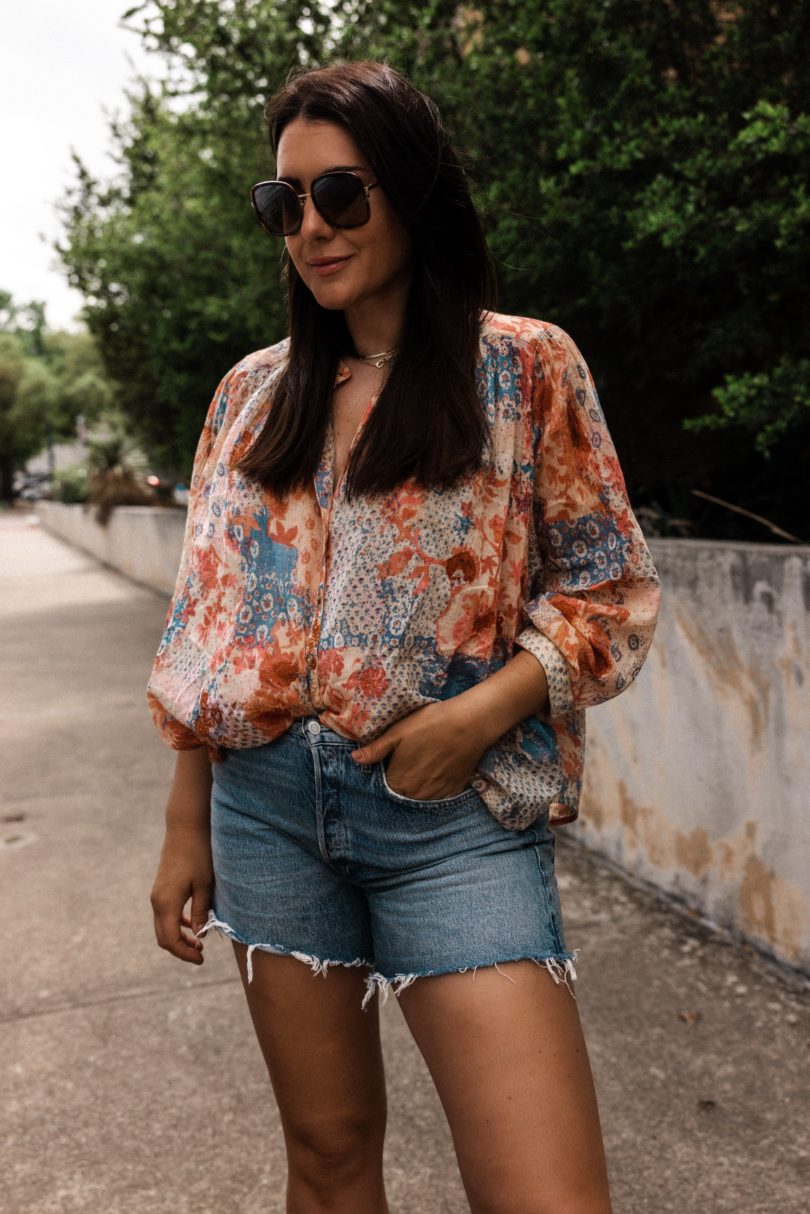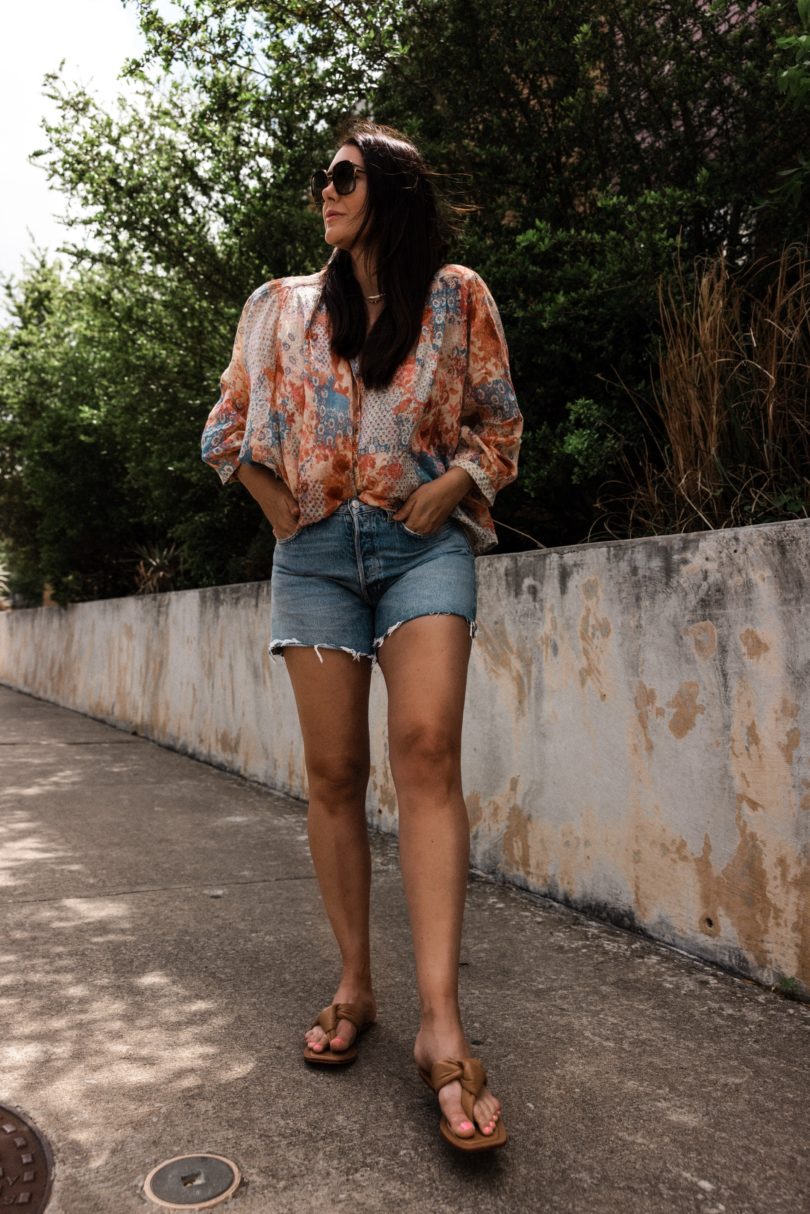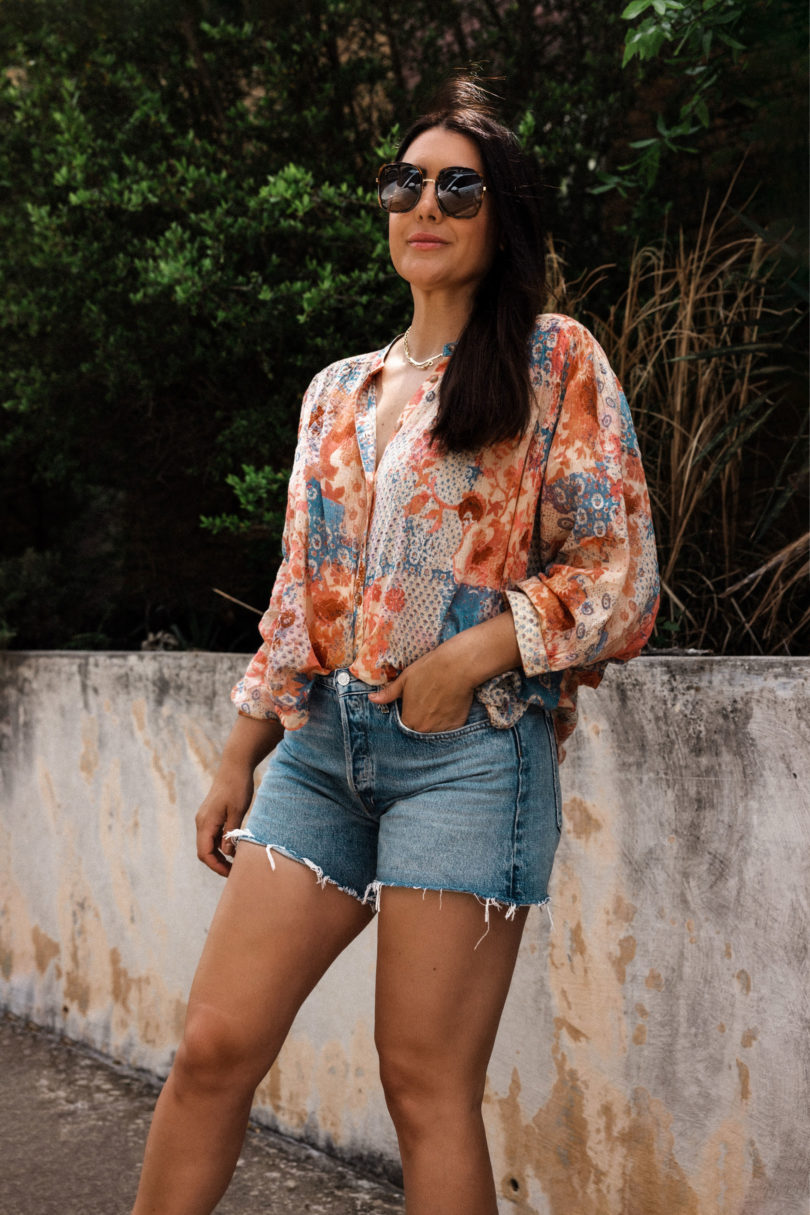 I saw a Reels the other day that was making fun of girl who uses the season of summer as a personality trait. I felt called out, lol. How did the algorithm know it was me? It's me — I'm the girl who uses summer as a personality trait. I can't help it but I really do thrive in the summer. Sure, I love a good cozy sweater and bowl of pasta but I'd eat pasta in 100 degree weather and I'd happily trade a sweater for cut-off shorts. What about you? Do you find a season you typically thrive in, style wise? For me it's  any months that's warm and full of sunshine.
This outfit is a perfect example of why I like spring and summer. A cute blouse and cut-offs is my favorite look and has been for years for spring through early summer. I can't always get away with long sleeve tops in the late summer here in Texas. But this top is actually quite lightweight so it may just work. I love the quilted pattern on it and of course the loose sleeves and fit. I am in the medium, loose flowy fit. Find it here! 
I've loved Agolde Parker shorts for years now. I personally think they've changed the fit over the years but overall they've been a go-to each summer. I love the length and the high waist fit. I am in the 29 of this pair, fit is TTS. Find them here!