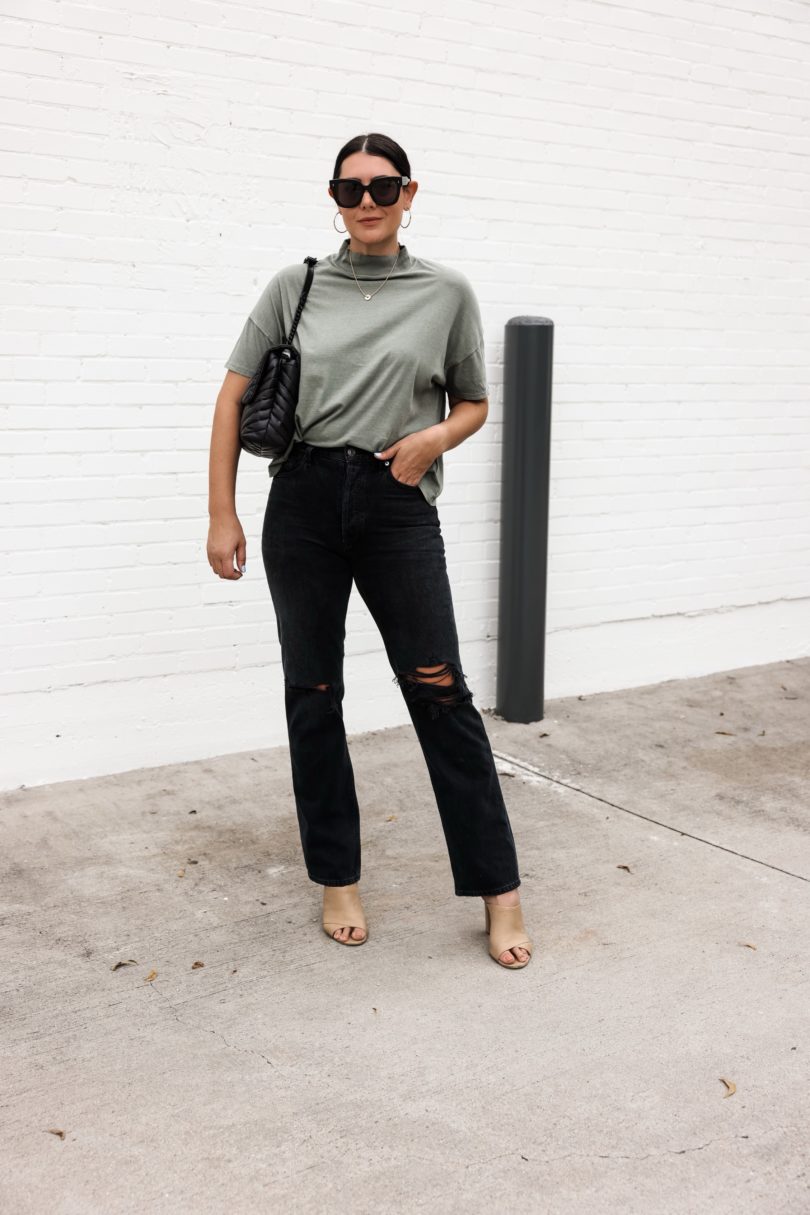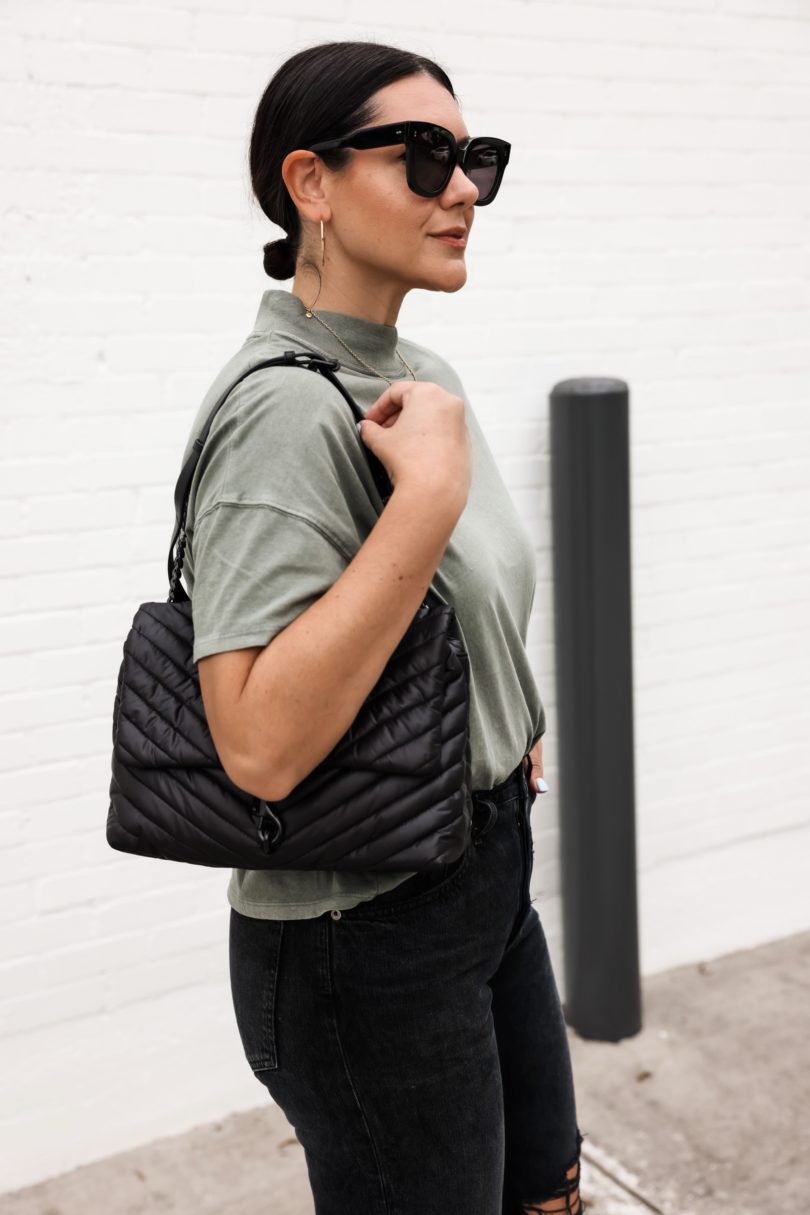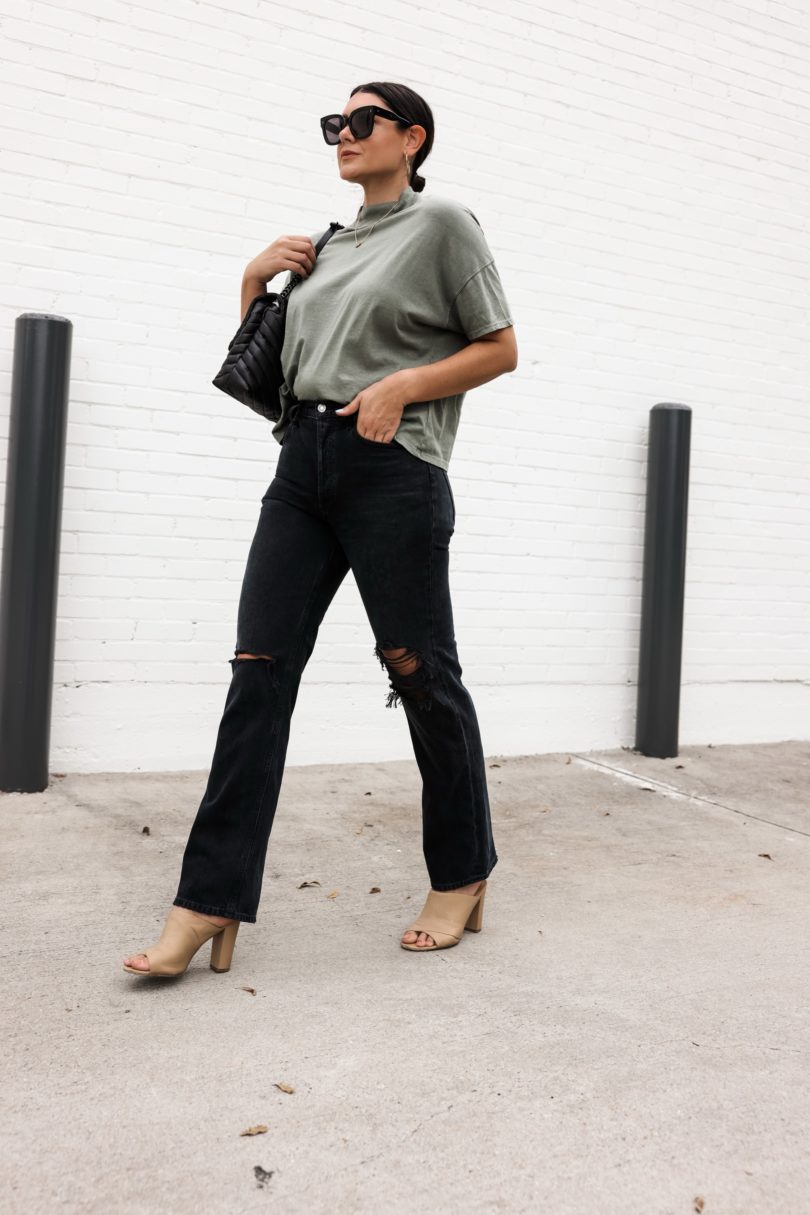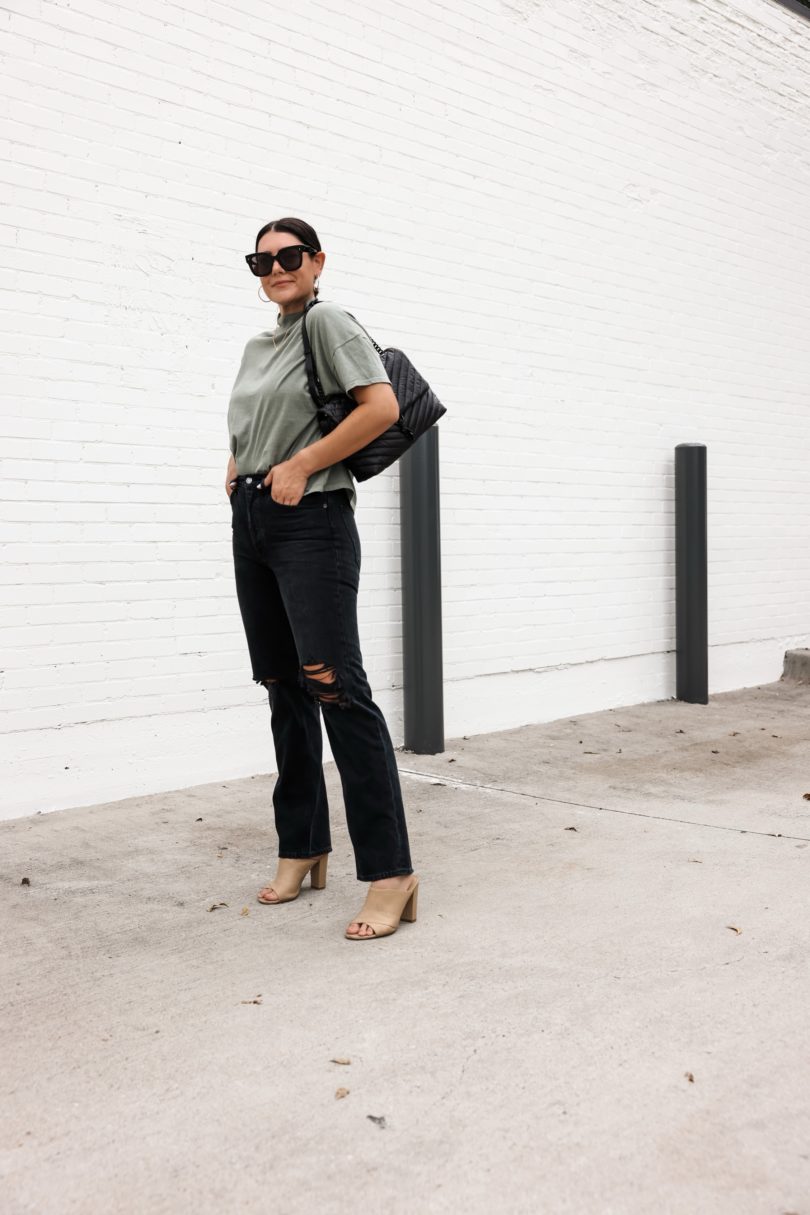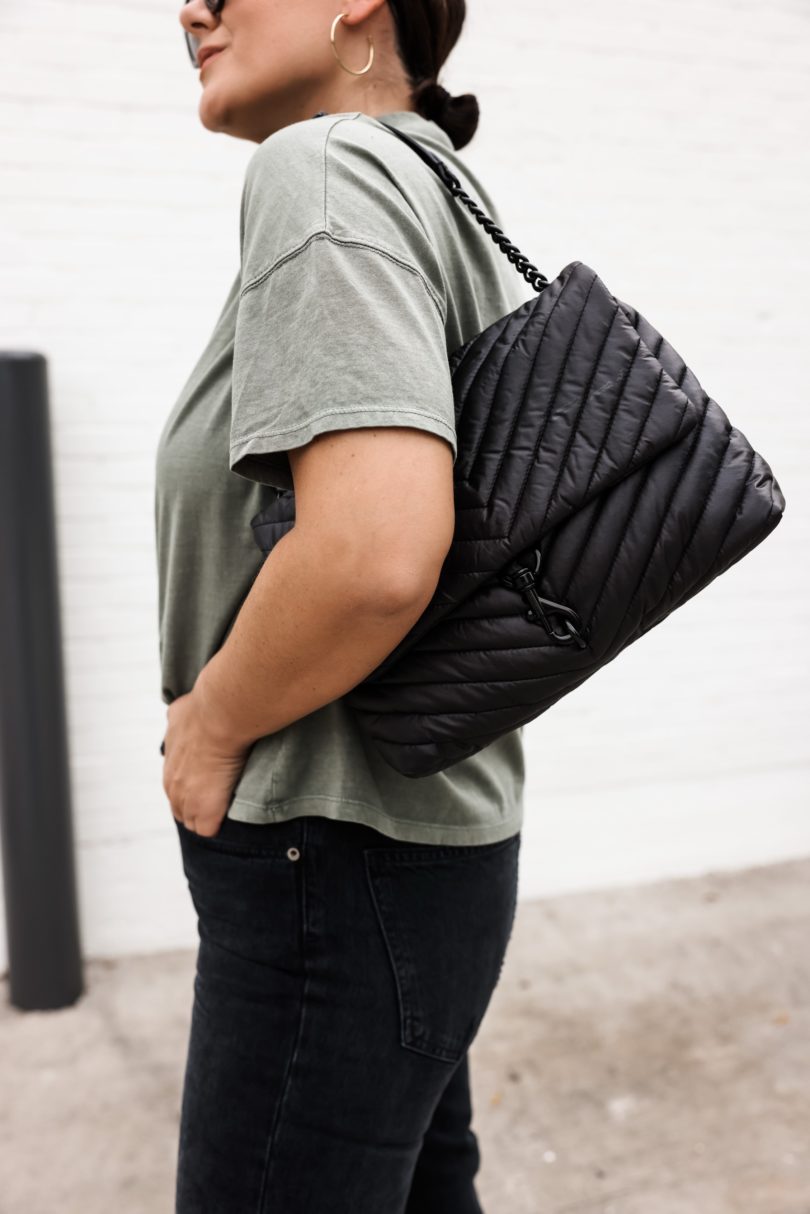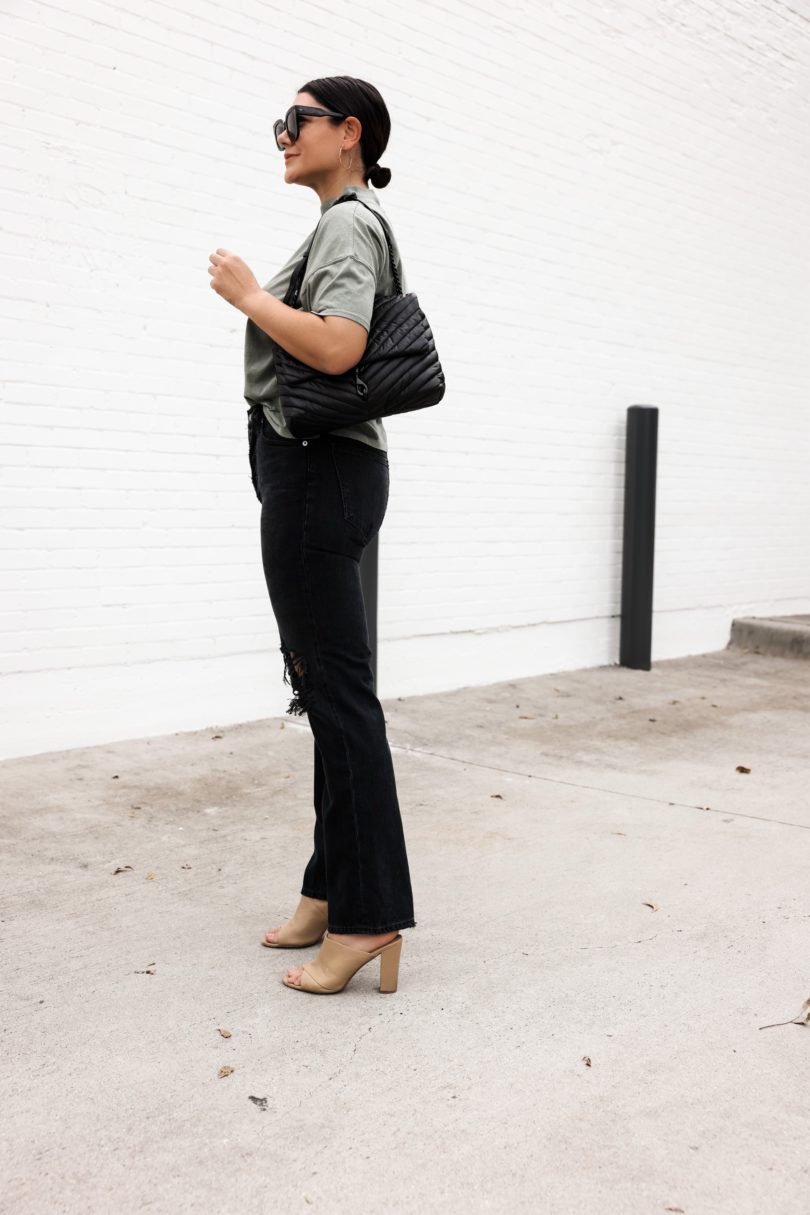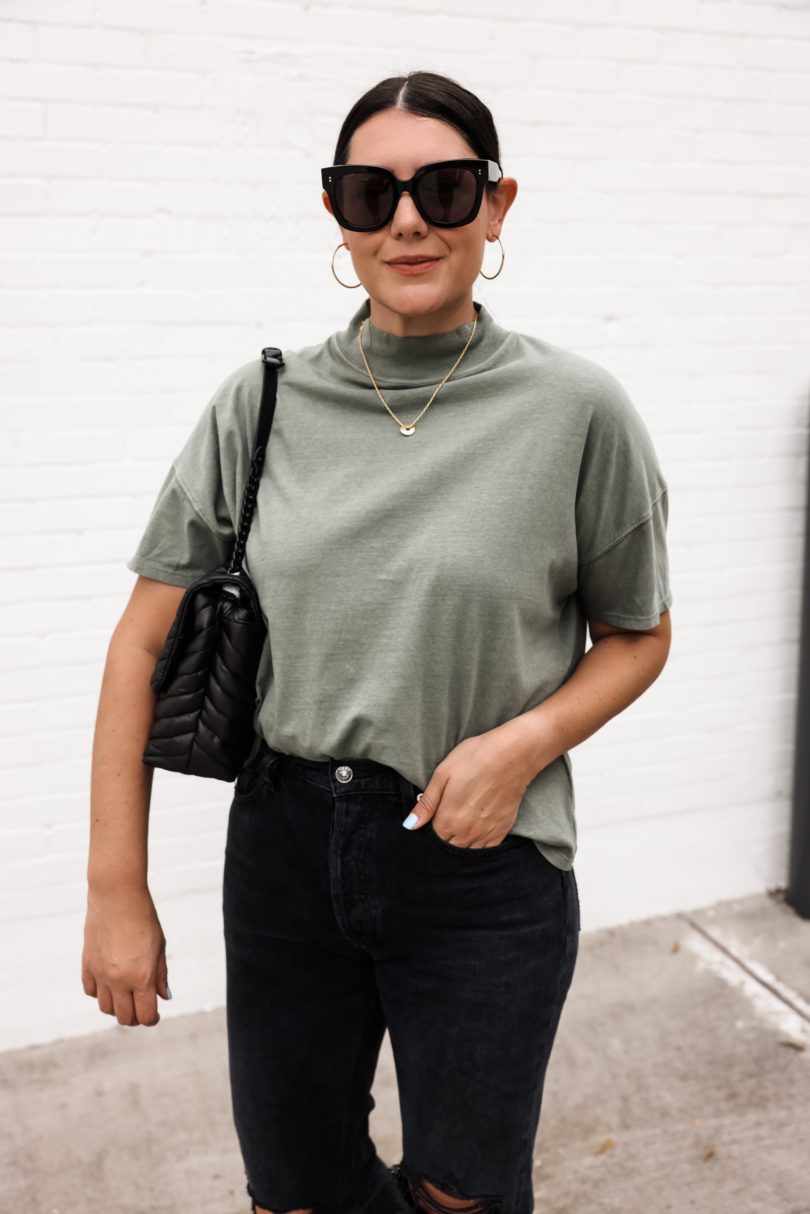 I'm just a girl standing in front of my flare jeans trying not to have flashbacks to 10th grade. When they talk about styles coming back they don't talk about the mental strength needed to relive your high school memories in order to just put on a pair of jeans. So this is me giving flare jeans a chance again.
But — I have some issues.
First off, love that these Agolde flares are high waisted for me that's an upgrade from the low-rise of the 2000s. I like this silhouette for the most part even though I do find skinny jeans to be the easiest to pair tops with and shoes. It's the shoes for me with flare jeans. I went with the no brainer heel on this outfit, but come late fall / winter is when I have my questions. I promise I'll figure it out and I'll let you know.
My other issue is sometimes I feel like a flare leg has to have the exact right amount of flare. This one has maybe a bit too little, but it's a nice baby step into the right direction. But some flare jeans get wayyyyy too aggressive with the leg opening and it starts feeling costume-y for me. Who knew there were so many things to pick apart with a pair of jeans? I did. It me.
All that to say — how do we feel about flare jeans? I'm still investigating if I can be honest. I'm happy with this pair from Agolde (it was in my capsule!) but I don't see myself going all out on this trend. This pair fits true to size and feels different enough for me that I don't feel like I'm on a fast track back to the 2000s. The distressed knee, the light flare, the high waist gives me enough of an update that I can embrace this trend. I am in the 29 of these — size up if you are in between sizes! Find them here.