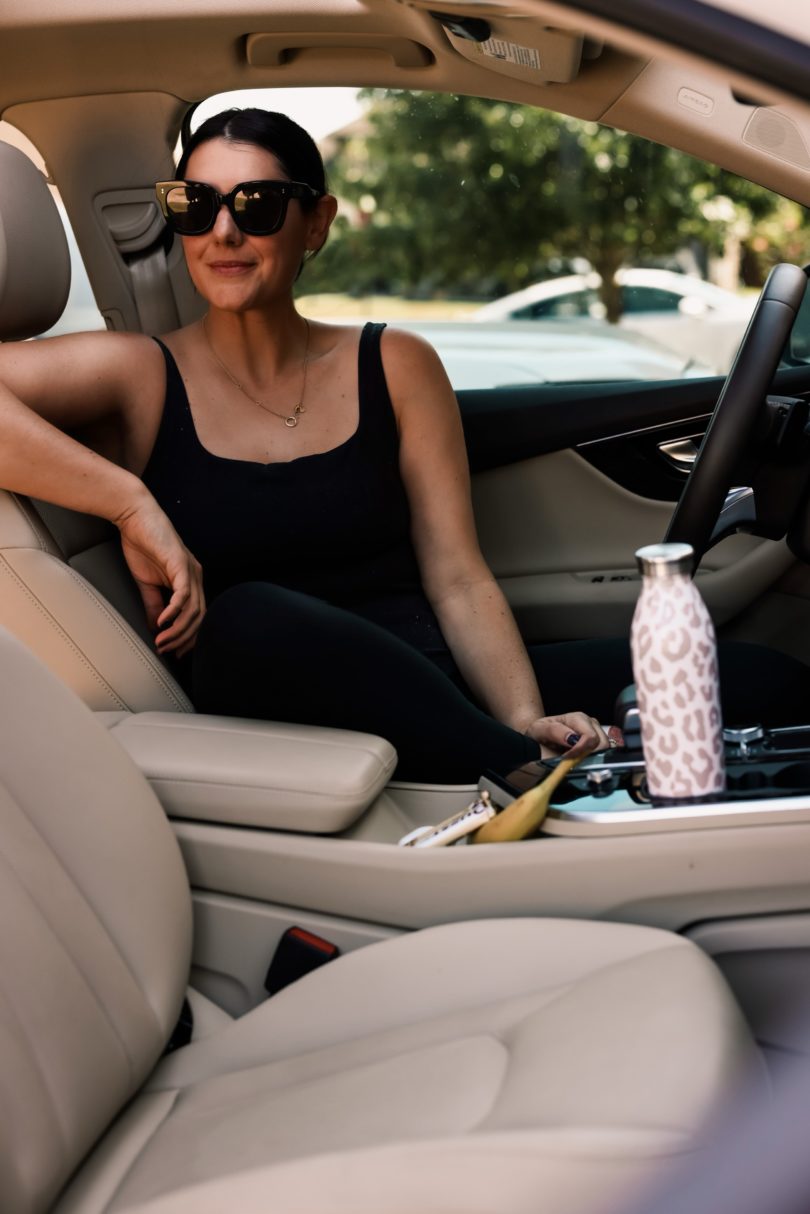 I'm sure we've all read the article that starts off with something like 'How CEOs start their day' or something like that. I didn't actually believe in a morning routine until I realized that I had a morning routine no matter if it was beneficial and healthy to me or not. I guffawed at articles like that. Waking up late, being un-prepared for the day in a messy house and buying a $5 coffee while rubbing my very tired eyes WAS my morning routine. I would go straight to my phone, read my emails and the news and within minutes I'd be filled with anxiety and dread for the day. Then we had a baby and I realized that a routine becomes your sanity. So for the last 4 years I've worked hard on getting a routine not only for myself but for my family in place so that our mornings function as seamlessly as they can (leaving room for mercury retrograde, of course).
In finding my own routine, I've found that consistency is key for me. I like a slower rhythm and a set routine of my morning during the weekdays. I try to focus on myself and my family first thing and then get to work instead of the other way around. So our mornings usually goes something like this:
6:45 – 7 am  / wake up!
7-7:30 am /  coffee for me and B, milk for Gemma 
7:30-8 am/ pack lunch, make breakfast, get everyone dressed
8:15 am /  school drop off and head to the gym
10 am / breakfast, coffee 2.0 and start my work day
You want to know what keeps my morning routine in order? Keeping our essentials stocked each week from fresh produce for her school lunches to my iced coffee habit! I order all of our groceries each week with my Walmart+ membership  and I add on anything I might need like a new water bottle or a lunch box for school, because with a Walmart+ membership you can order whatever you need from your local store and have it delivered to you same day (with a $35 order minimum and restrictions apply.) I easily search their website or app and stock our pantry with fresh, high quality items from my local store without leaving my house and the prices are always the same as in-store. Since their team hand-picks your items right before delivery, you can rest assured everything is fresh, as if you had done the shopping yourself.  I order my weekly groceries — sometimes bi-weekly if we run out of coffee– from my local Walmart store and they are delivered to my doorstep with free same-day delivery with a $35 minimum order (restrictions apply). They keep my 'regular' items in the app and I can easily go on the Walmart app and reorder our go-to items each week. It's so seamless and takes me all of 5 minutes to 'grocery shop' each week. Plus I can make sure I'm sticking to my budget by seeing the total in the cart as I'm adding it up instead of trying to keep the count in my head. I've also been known to order last minute items I ran out of and need for dinners or lunches that week. With free same-day delivery, I know my morning routine will be stocked and ready for me bright and early.
See my favorite finds from Walmart that help my streamline my mornings!
But First, Coffee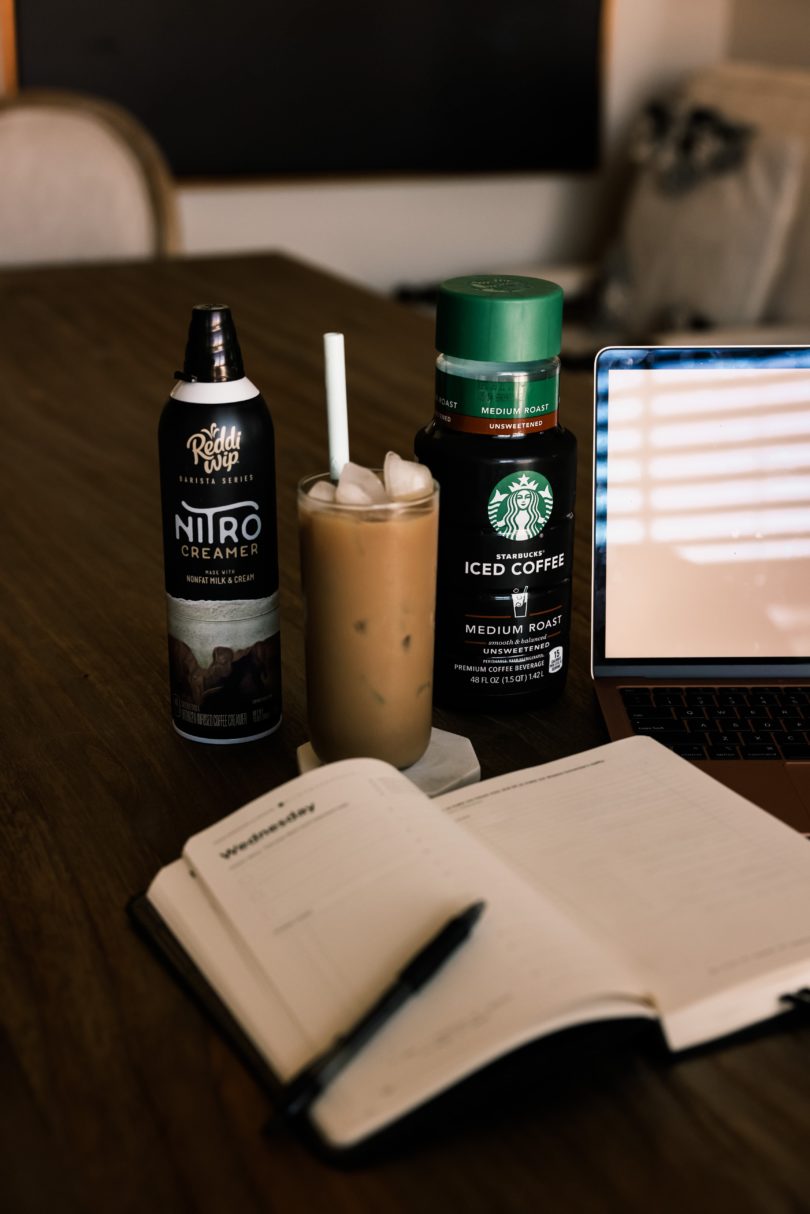 Ok actually first thing first are hugs and cuddles from a cute 4 year old, but that's a given. I try to gulp a glass of water and then I head straight for the iced coffee. I like to have a cup of coffee in the morning without screens before I jump into my day. As someone who spends all day on a screen (I mean, who doesn't these days, really) it's nice to sit on our porch and take it slow and easy for the 30 minutes I have to just wake up and sit. Sometimes I read, but most of the time I just enjoy the morning air, my people and some coffee.

(I've tried all the iced coffees and right now I'm back to Starbucks Iced Coffee and this Nitro Creamer that I swear by for iced coffee! It blends so perfectly and is the right amount of sweet! Each can be delivered with Walmart+ membership to your front door.) 
Pack Lunch + Get Dressed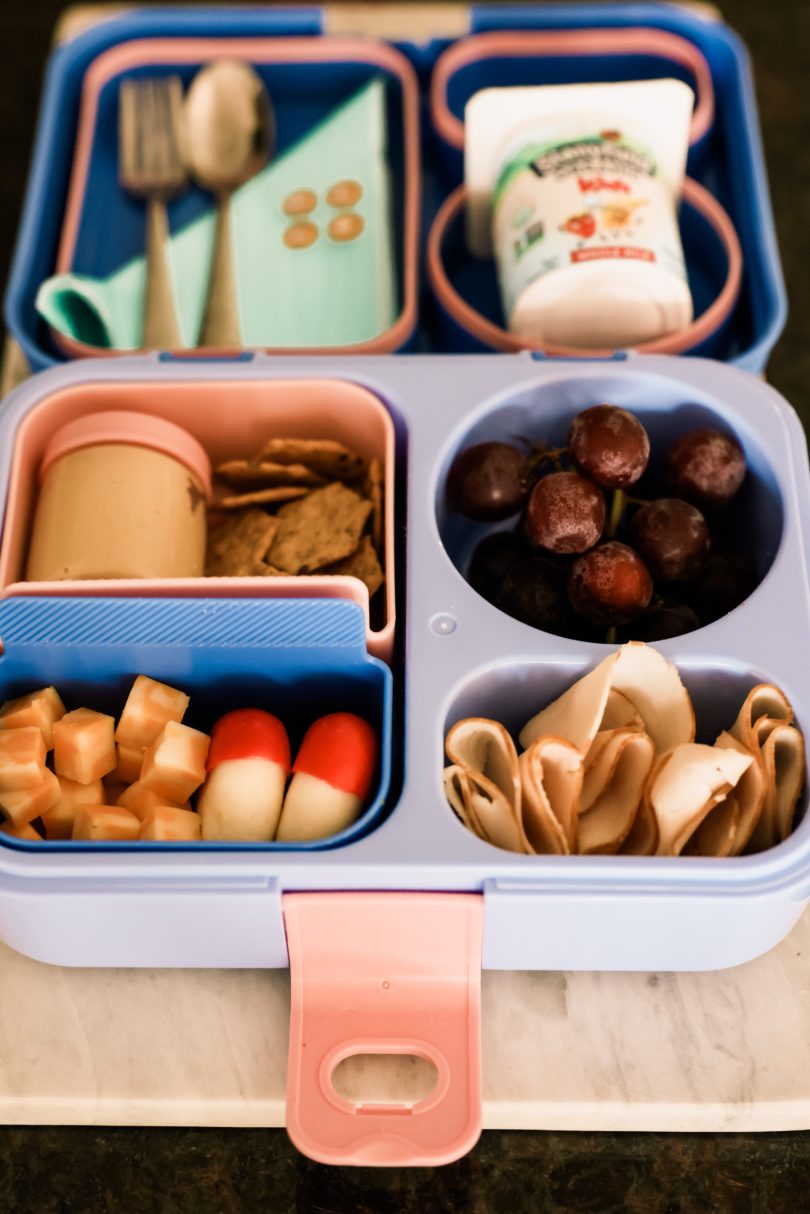 Next up we pack a lunch and Gemma likes to help these days. Sometimes we pack it at night, but I'll be honest — most of the time it's a morning duty. Then we put our outfits on that we chose the night before and get ready to go; Gemma goes to preschool and I am off to the gym most mornings around 9.
I usually order our groceries for delivery on Sunday for the week ahead, but sometimes I forget something and will make a mid-week order. A few of our lunch staples from Walmart+ below:

School Drop Off + Gym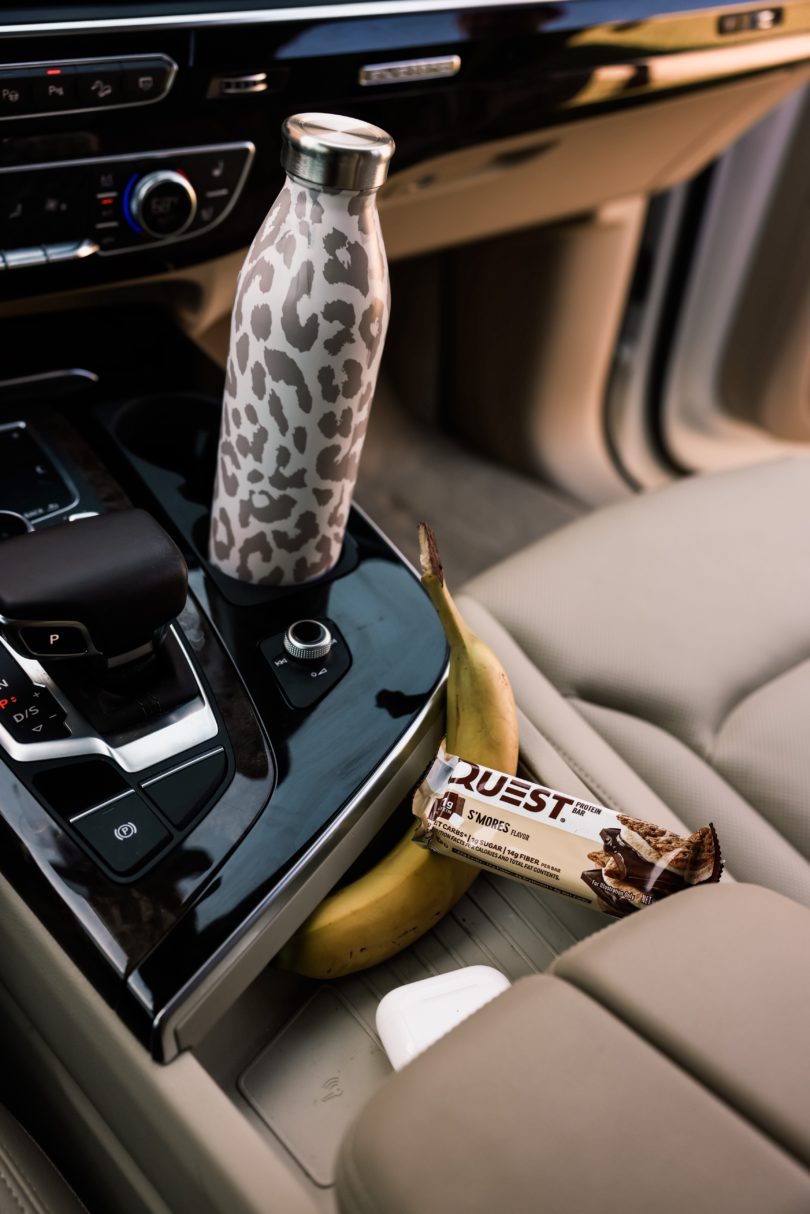 We always have Gemma's packed school bag and my gym bag and water bottle ready to go and waiting for us by the door. On the way to school, I typically grab a banana and a protein bar I can eat in the car before the gym. I like to have a little substance before a workout without feeling full, you know? These staples are always in my Walmart+ membership grocery deliveries every week.

Healthy Mid-Morning Breakfast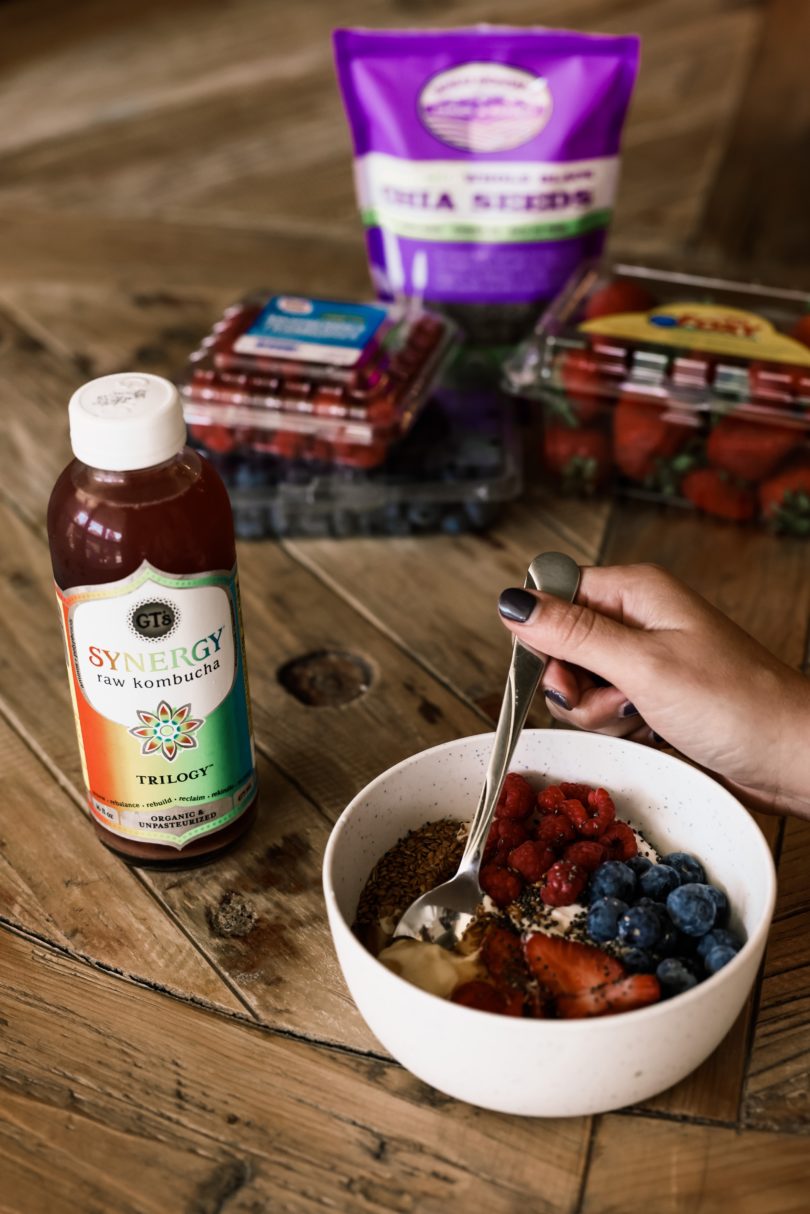 After my workout, I come home and usually have some greek yogurt with fruit and chia seeds and if I'm feeling wild, I'll throw in a kombucha. It's an easy breakfast that fuels me for the rest of my day. I can always count on greek yogurt, you know?

So that's my morning routine! I've realized that if I take care of myself in the morning — wake up and actually enjoy my coffee, keep my phone off and away, be prepared for the day and get some exercise in, I am much happier and productive during the day. What does your morning routine look like? I'd love to know in the comments below!
_____________________
*Special thanks to Walmart+ for the collaboration! Thank you for supporting the brands that support this blog!