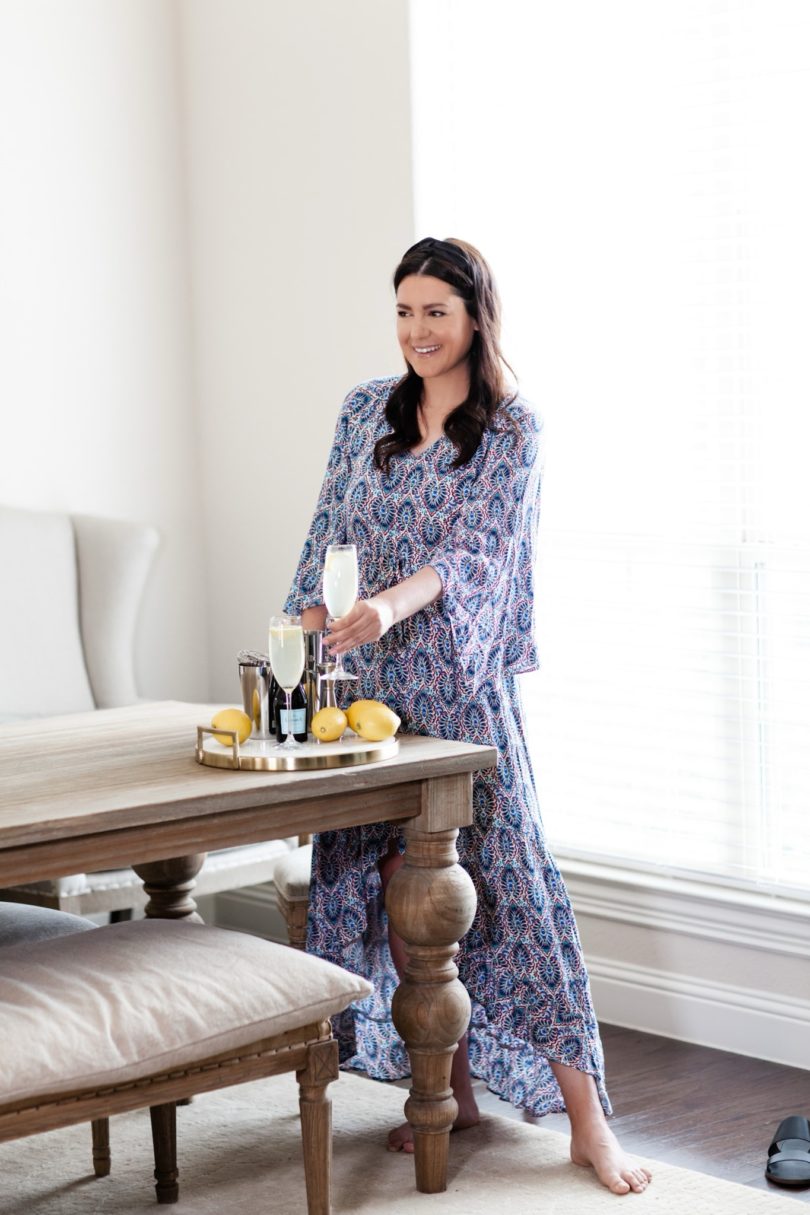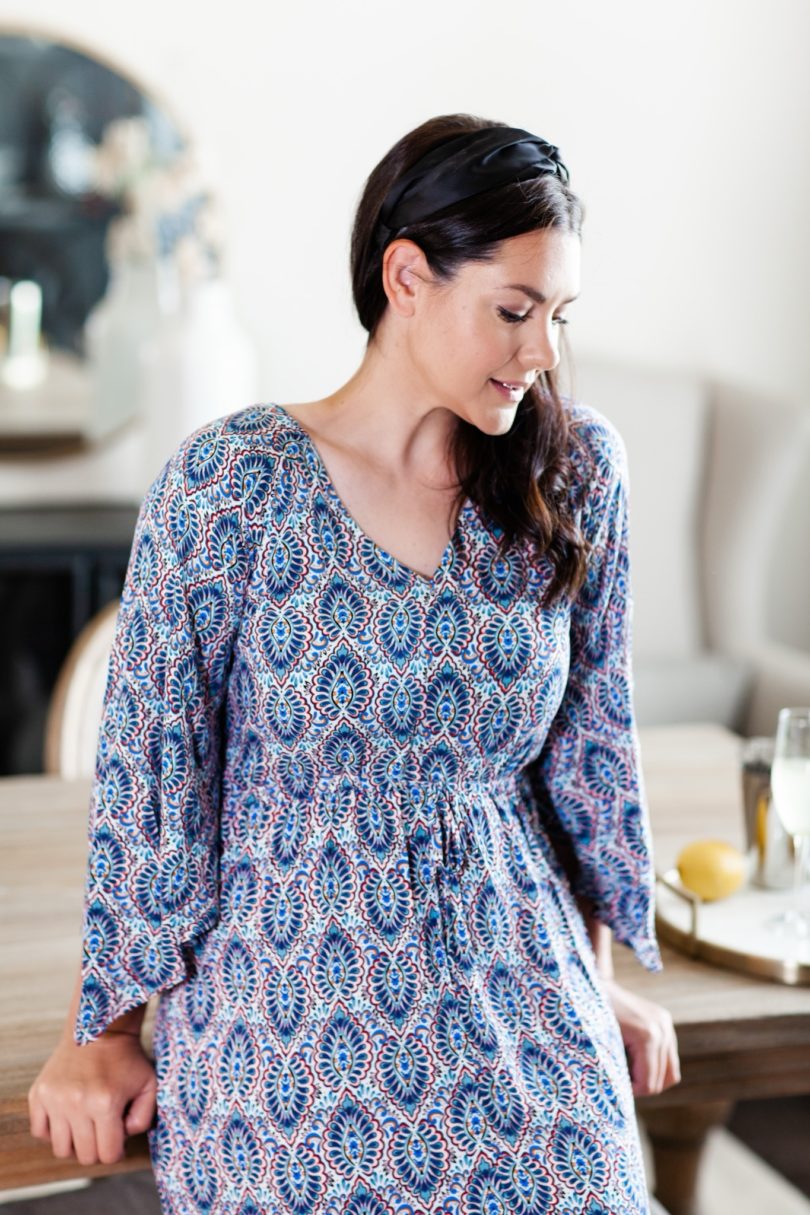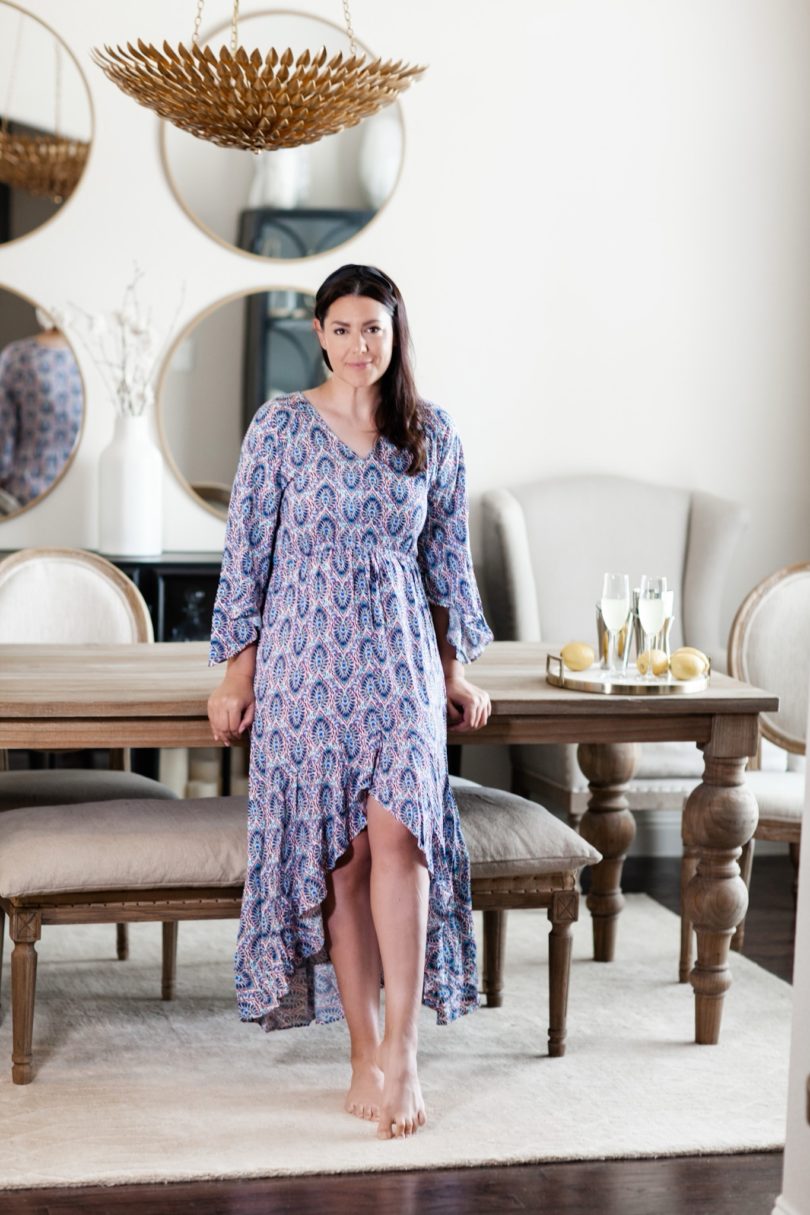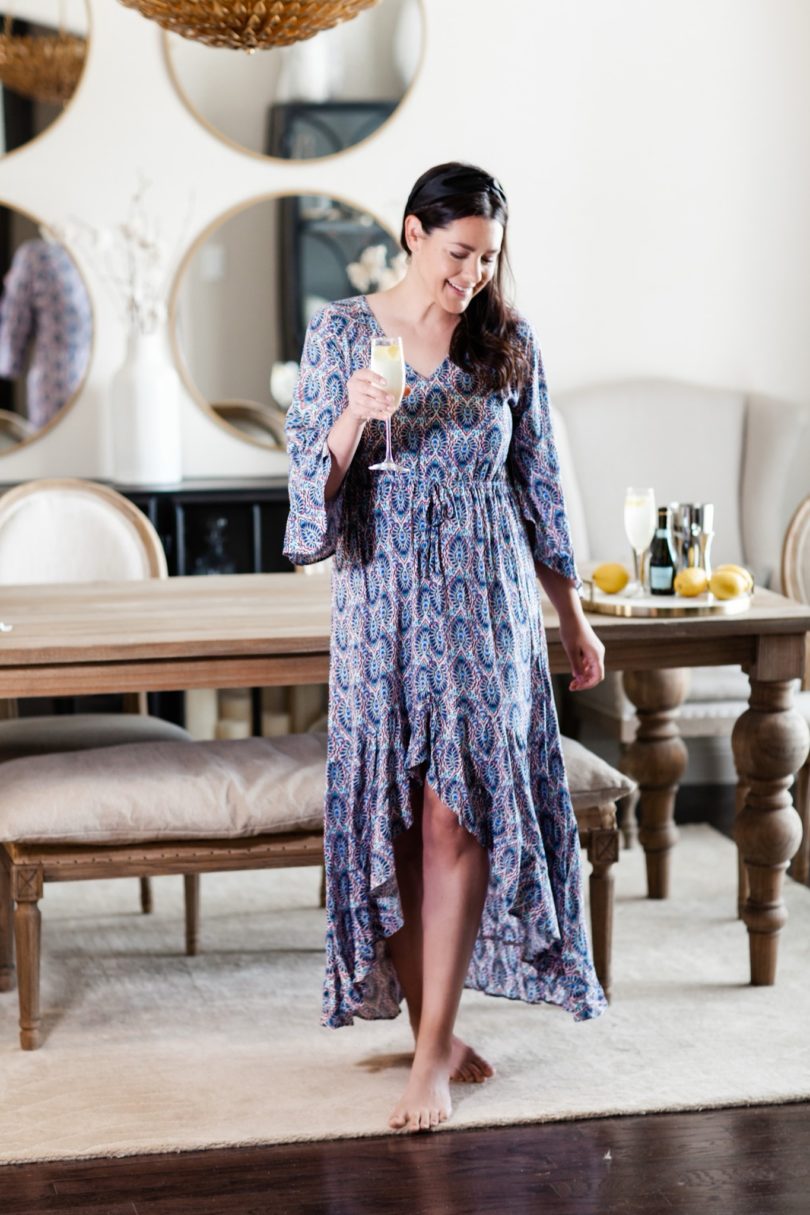 Did you think I'd forgotten about our weekly drink date? Absolutely not my friend! I'm just a little behind today because the sun has decided to not show for a few days until this morning making it virtually impossible to shoot in our house. Unless you like dark blurry photos, than have I got some outtakes for you. This week's drink? A French 75. A favorite of mine for celebrating. I first had this drink at Houston's and immediately tried to recreate it for a New Year's Eve party at our house. It was an instant hit. It's kind of a lemonade mimosa but it packs a punch, so be warned. But I thought if you were going to have a Mother's Day Brunch, this would be a level up for your typical mimosa! Recipe below!
And of course today's dress is also Mother's Day inspired — an easy, flowy dress for when you want to dress up but still feel casual. I don't know about you but I'm not cancelling Mother's Day this year and each year I always get a cute dress to wear and while we usually go out for brunch, B has confirmed our reservation for brunch on the Back Porch. I wanted to still get a dress for the big day and this one was exactly what I was looking for. Doesn't it look like it's from Anthropologie? Well, spoiler alert — it's from Wal-Mart!! I know, I was surprised too. (Great quality, too! I'm in the medium — TTS.)
French 75 Recipe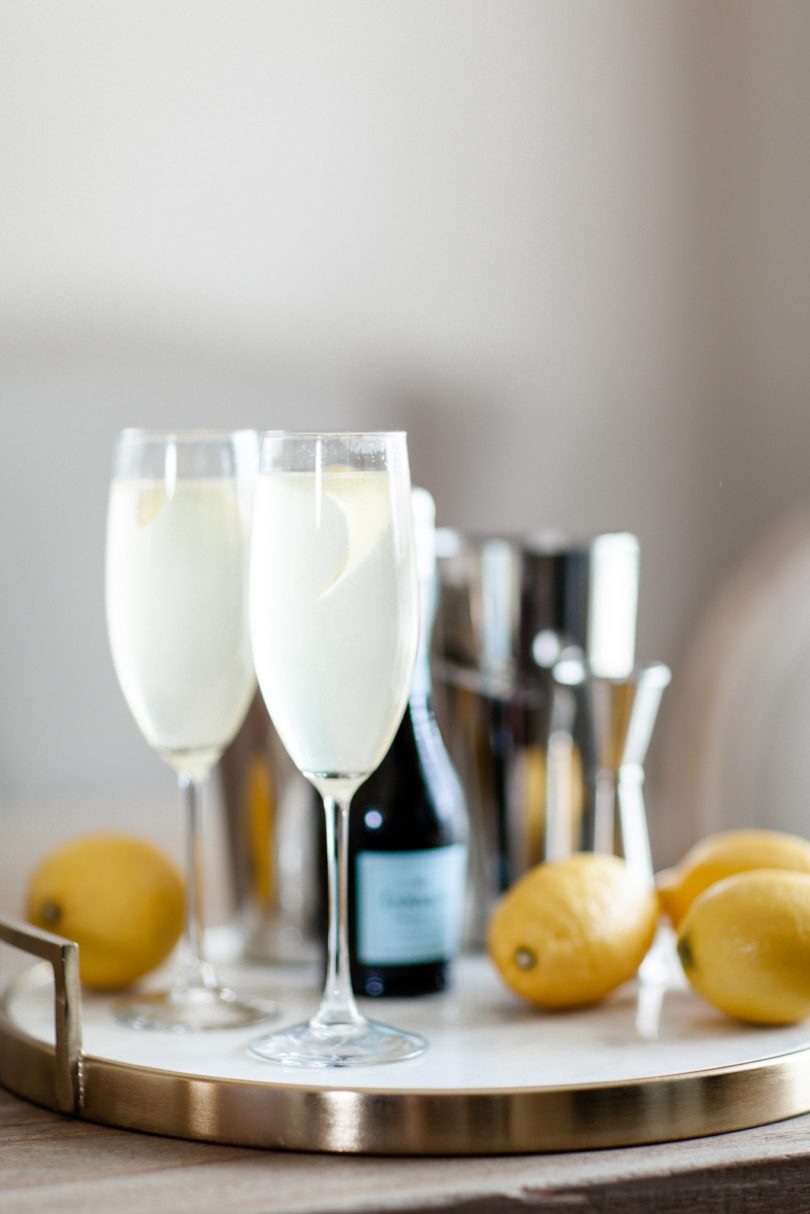 Ingredients:
2 ounces of gin
1 1/2 tablespoon of fresh lemon juice
1 1/2 tablespoons of simple syrup
2 ounces Champagne (or to taste)
Long spiral lemon twist (for serving)
Directions:
Combine gin, lemon juice, and simple syrup in a cocktail shaker. (Super easy simple syrup recipe here!) Fill shaker with ice, cover, and shake, shake, shake it!
Using the shaker strainer, pour the cocktail into a champagne flute. Top with Champagne and garnish with lemon twist, if ya fancy. (PS: if you get these little champagne bottles, each can make two cocktails! So if you don't have a crowd, you don't need to buy that many bottles — I got this little one at Target for $5!)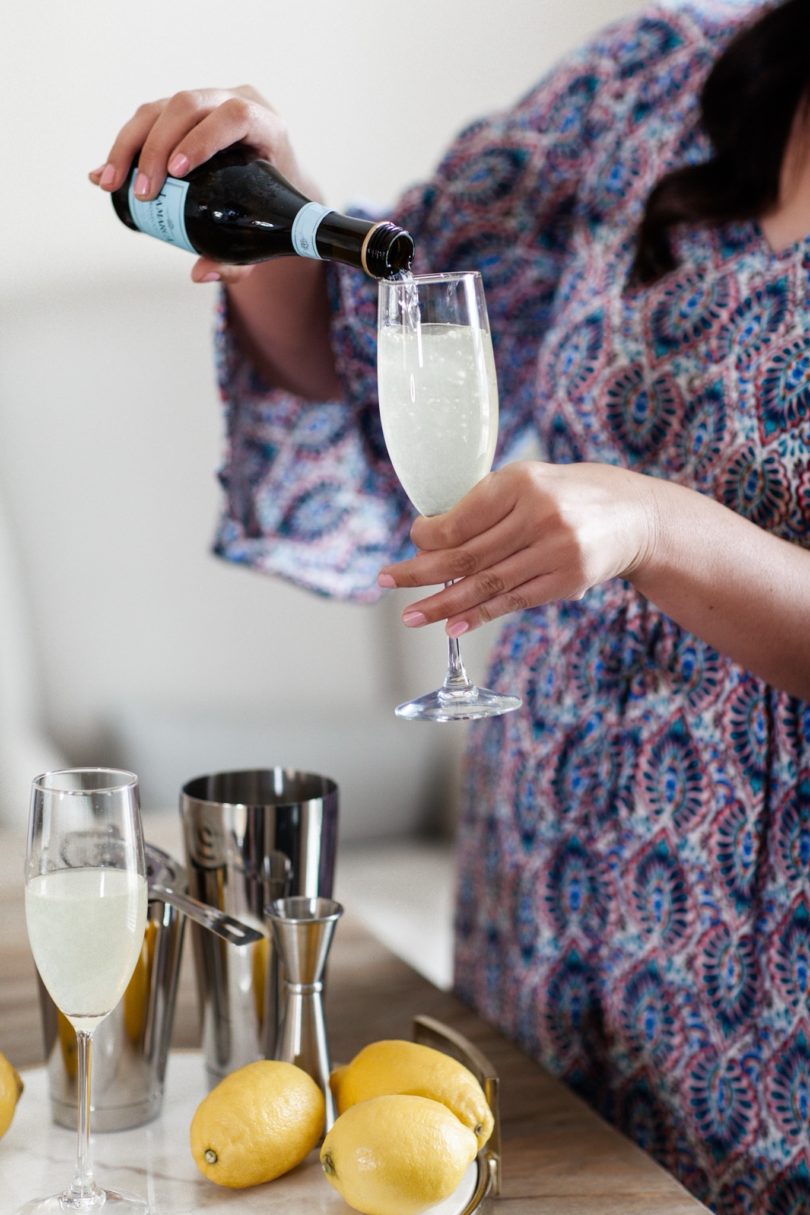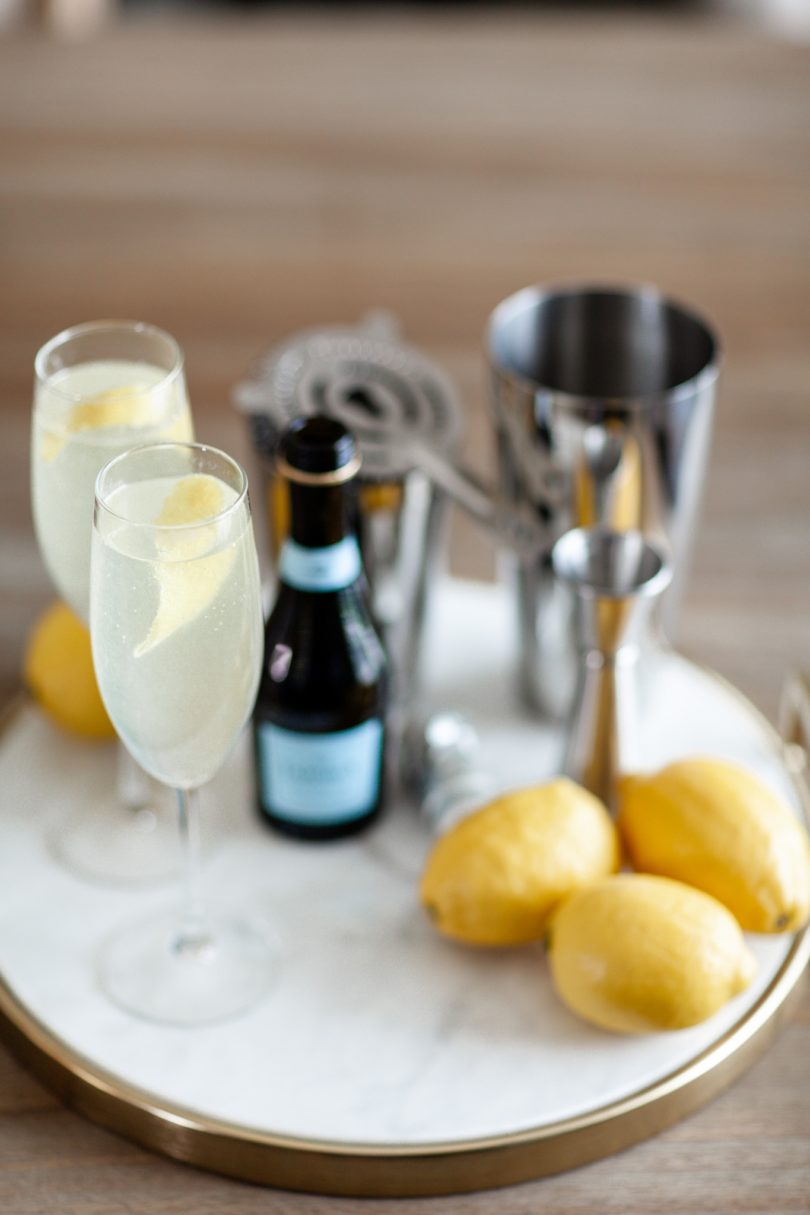 Cheers to the weekend and happy Mother's Day to all the mamas out there! I hope you have the best day and feel as loved as you are. 🙂