Last week I featured these super cute joggers (that I lovingly referred to as MC Hammer pants for 2020) on my IG and I had a lot of DMs asking if one could wear these joggers dressed up or to the office (that is when everyone eventually resumes work life again). My response? Absolutely yes. I find this with a lot of casual pieces, you really can make them work a few different ways. (Okay I haven't figured out how to go full pajamas at the office yet but I'll work on it.)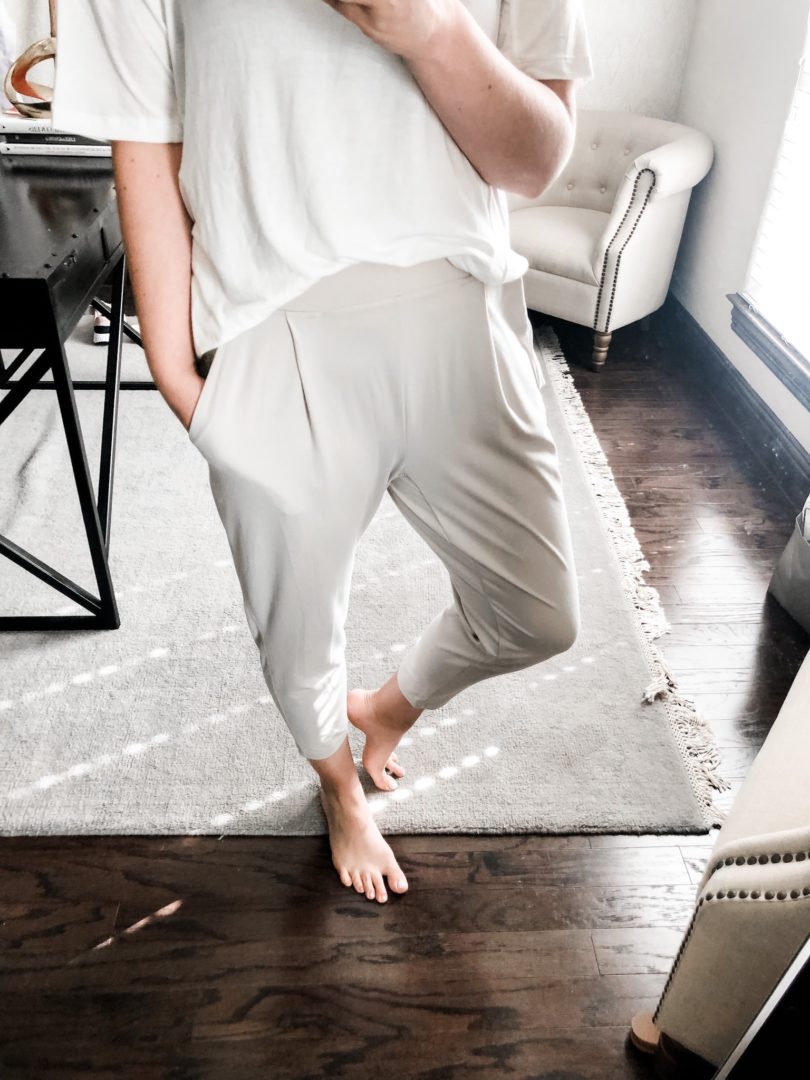 The joggers are from Target's activewear line, All in Motion. They are a stretchy fabric, but I don't know if I'd categorize it as activewear only fabric. It's not like moisture wicking fabric or that of leggings, but kind of somewhere in between. Since it's a grey area as far as style and fabric goes, I say anything goes as long as you style it well. So I dressed them two different ways below!
I am in the medium of the joggers. Find them here.
Casual + Comfy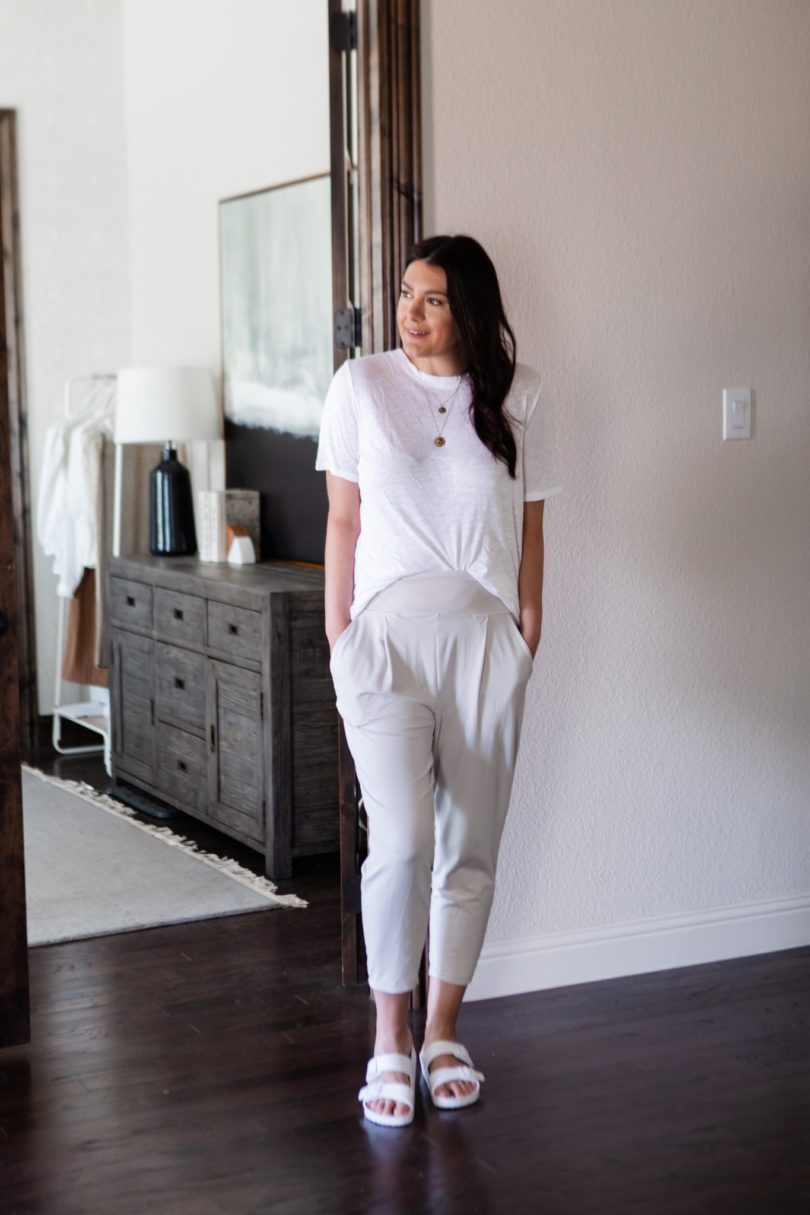 Easy tee + slip on sandals. This is true work from home style, right? Like this is a cute work from home day, too.
Splendid Tee / Target Joggers / EVA Sandals
Dressed Up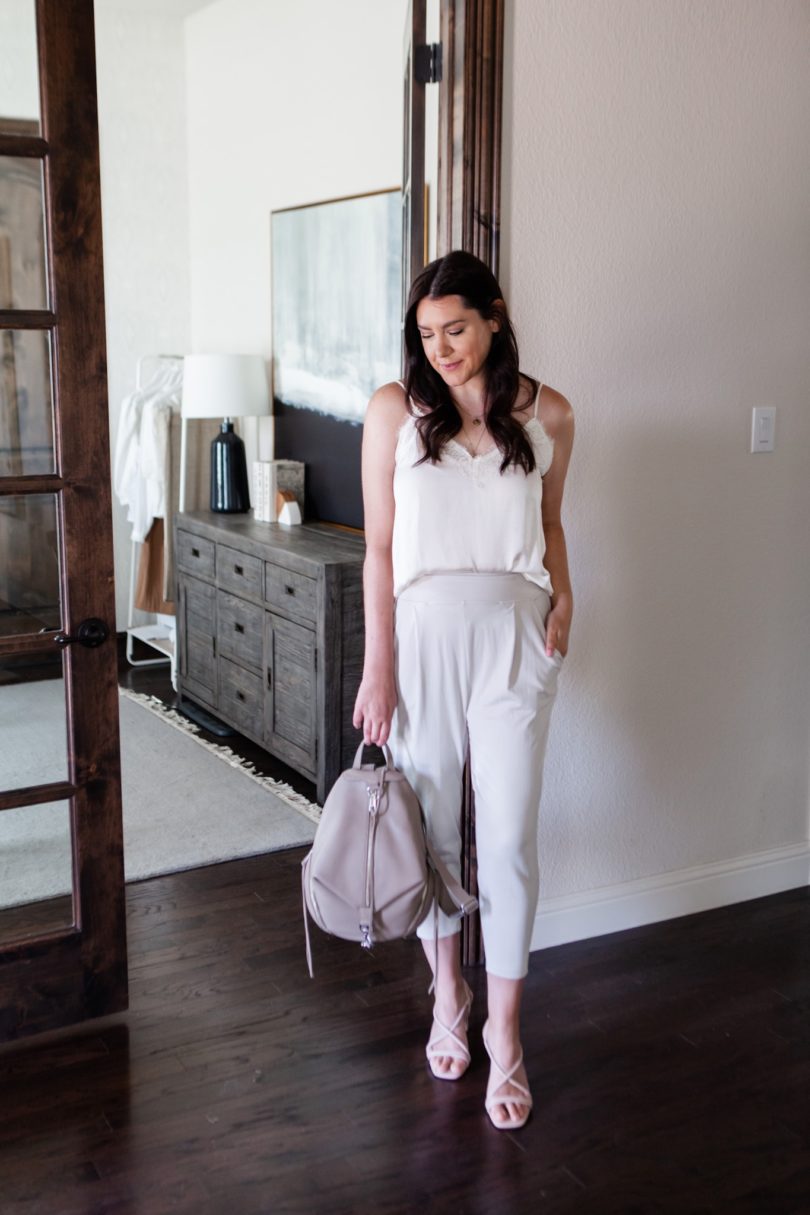 This look could work for date night (I promise they will be here again!) or toss on a blazer or a soft trench for the office. Crazy how well these pants transition from weekday to weekend, right? A real team player.
Similar Camisole / Target pants / BP Heels
***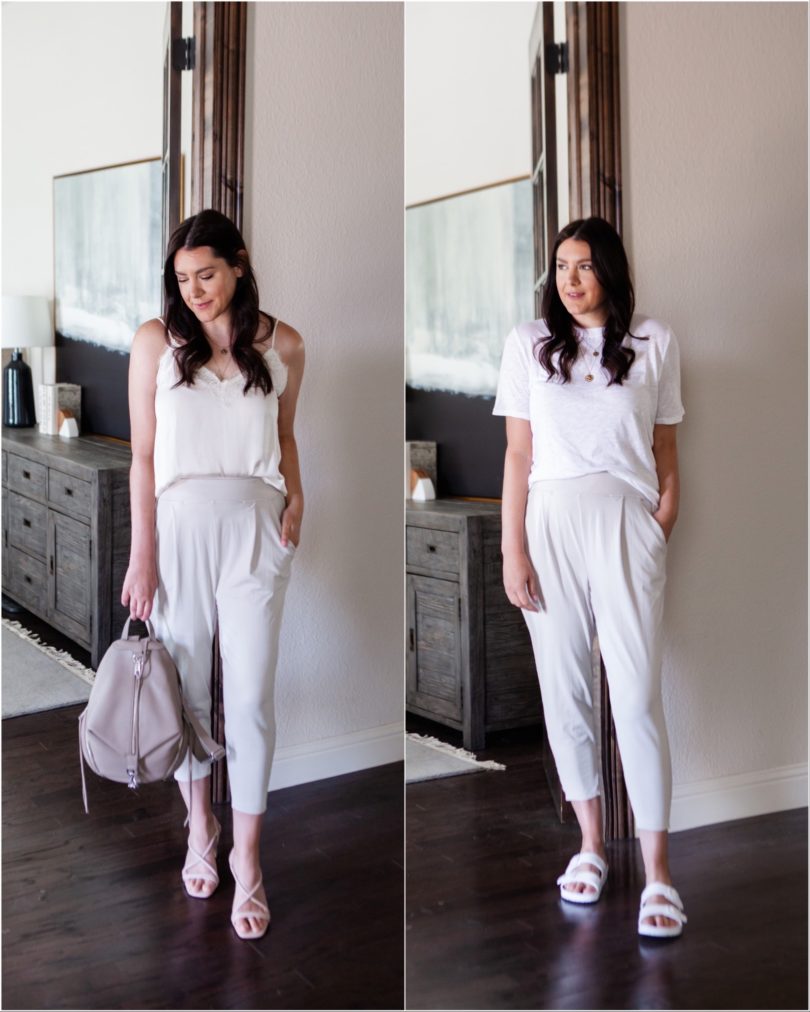 So how do you feel about taking a casual piece and dressing it up? Do you like to mix genres or keep items to their original category? I'm all here for finding new ways to wear, but I want to hear what you think!