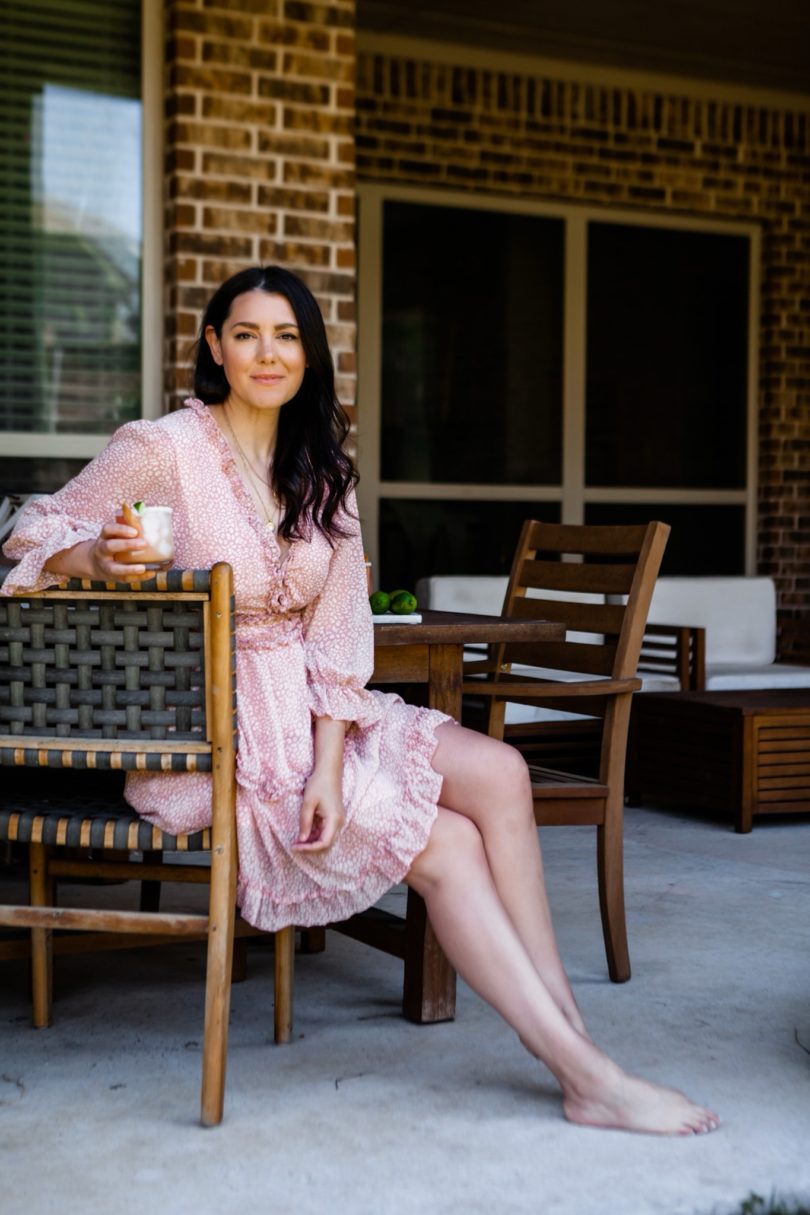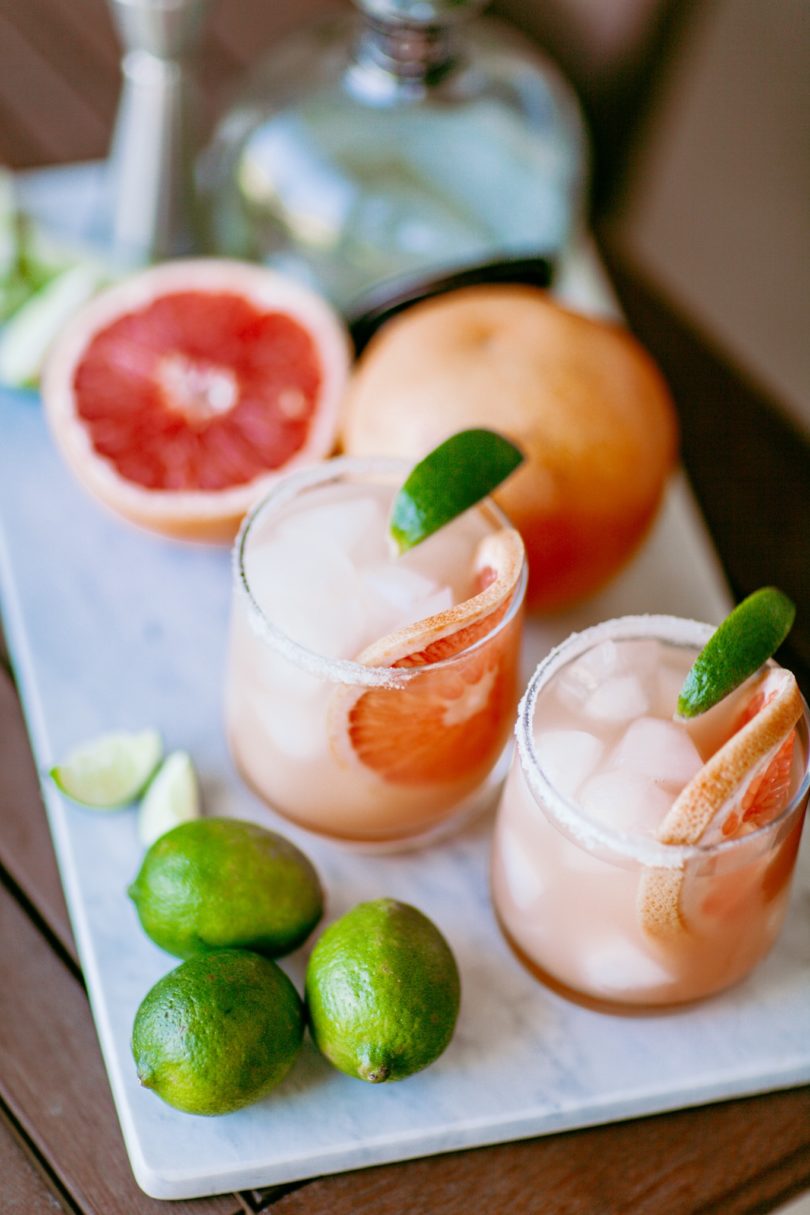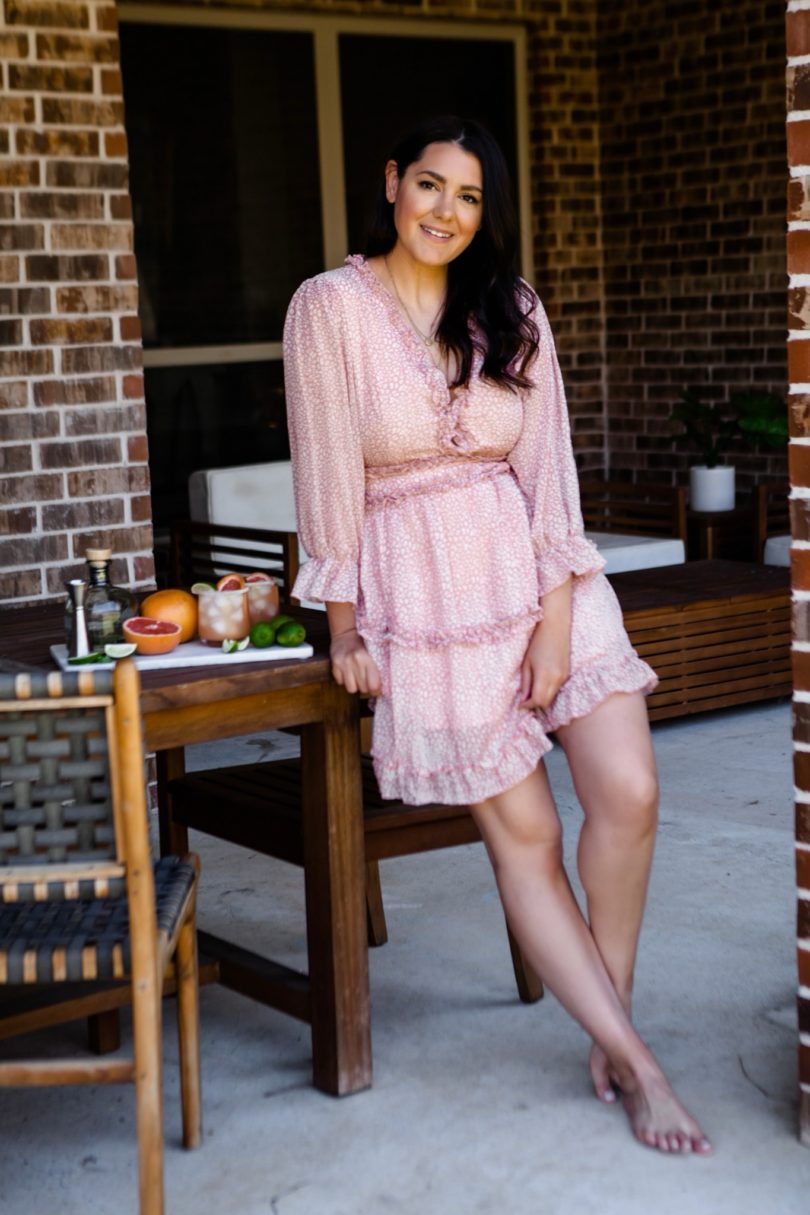 Happy Friday! We made it through another week and I have to say this one flew by! I can't believe it actually, I had to double check that it was actually Friday this time and not just my imagination. Good news — it's NOT just my imagination. The other good news? We are back with a new cocktail recipe and a dress perfect for the patio. These posts have been so fun to do for a few reasons. A) cocktails and B) it's been really nice to get date night ready. I've missed putting on my full makeup and doing my hair and putting on a pretty dress even if it is to go downtown to our favorite burger spot. Oh and C) watching B take really pretty photos. He's always been an extremely good photographer but I feel like he's coming alive with these porch photos, no?
So first let's get to the dress! This is the Amazon dress from my try-on I posted Monday! I love it so much. I do need the medium but I decided to make this one work until the other size comes in! (One note: I took a small safety pin and fastened it where you see the neckline come together. Without this small hack, it would open to my bra band. I SO wish I could go without the safety pin but it's just a bit out of my comfort zone. Thank goodness for easy hacks like pinning!)
Dress by Amazon, feet by God.
I wish I was on vacation in — oh let's go big with this imaginary vacation — Tulum. This dress would be just perfect there and since I've got Mexico on the mind, I thought we'd do one of my favorite Mexico-inspired drinks, The Paloma. (and hey! Cinco de Mayo is just a few days away too! Coincidence? Actually yes. I never think 5 days ahead so this was 100% an accident.) This drink is our version of a Paloma and it's super easy and so refreshing! It's not too sweet and it's perfect on a hot summer night. We like to grill out fajitas, blast some music and have us a little faux restaurant patio situation.  It's seriously the best way to end a week.
Scroll below for the recipe!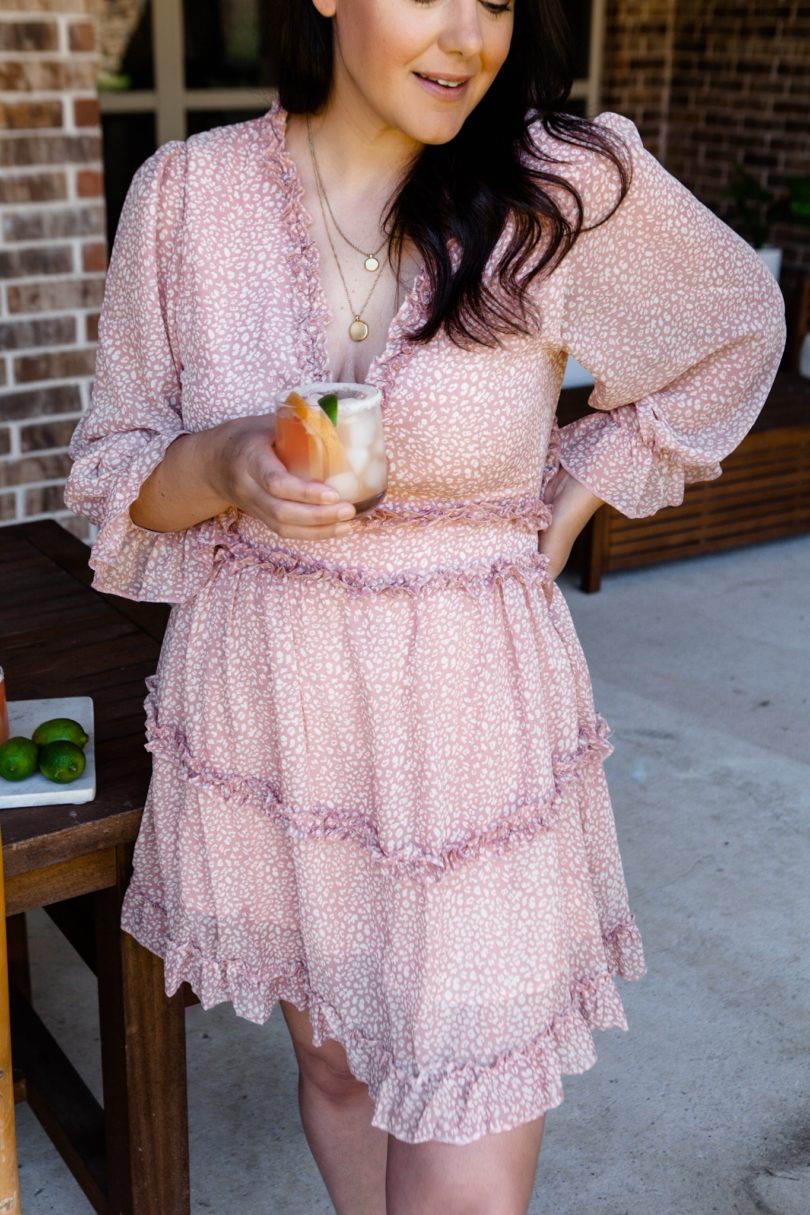 An Easy Paloma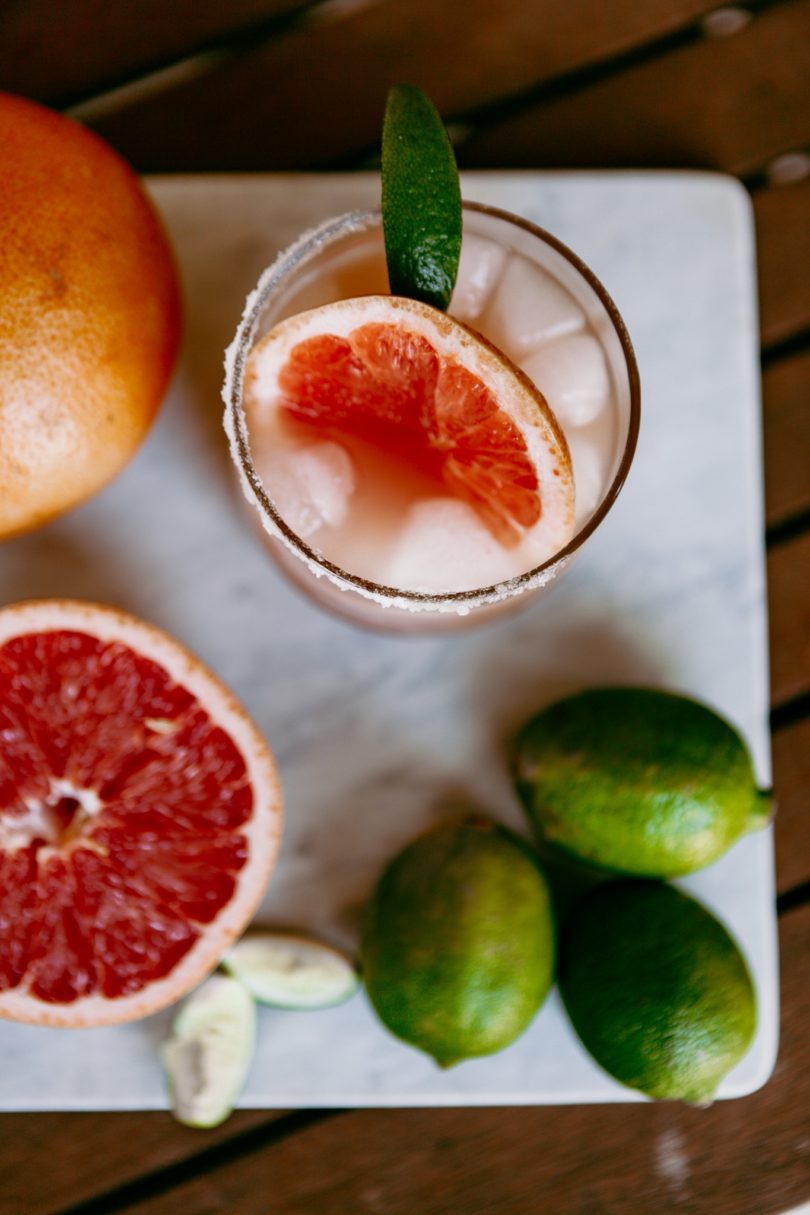 Ingredients
1/4 cup of grapefruit juice
(you can do fresh or the refrigerated kind! I used Simply Grapefruit)
1/4 cup of Club Soda
1/4 cup of tequila
1 teaspoon of sugar
1/4 tablespoon of lime juice 0r to taste
Directions:
Pour some sugar in a bowl and rub half of rim of a glass with lime wedge then dip the rim of glass in the sugar. (You can do salt but I prefer sugar with this drink as it's not too sweet to start with!) Combine grapefruit juice, lime juice, and sugar in a shaker (or a mason jar with lid if you don't have a shaker) and shake until sugar is dissolved. Pour tequila over ice in the sugar-rimmed glass and top off with club soda. Garnish with grapefruit wedge and a slice of lime! Sip slowly and take it easy.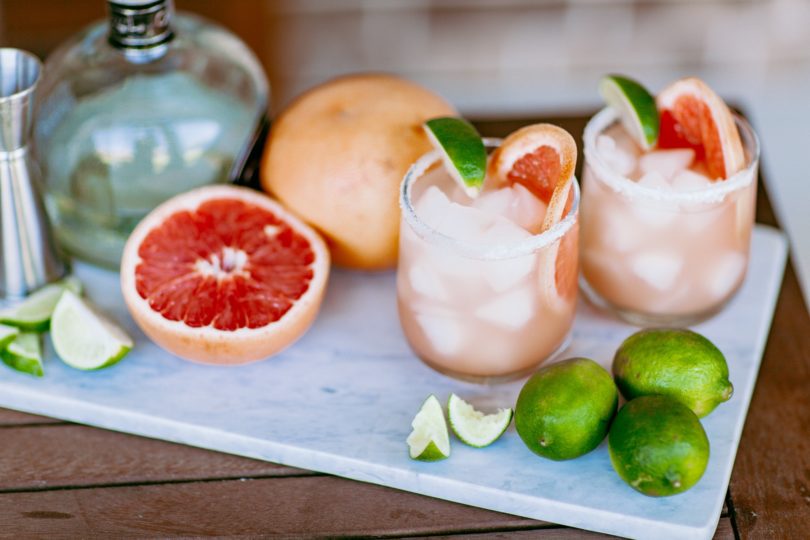 Happy weekend and cheers, my friends!