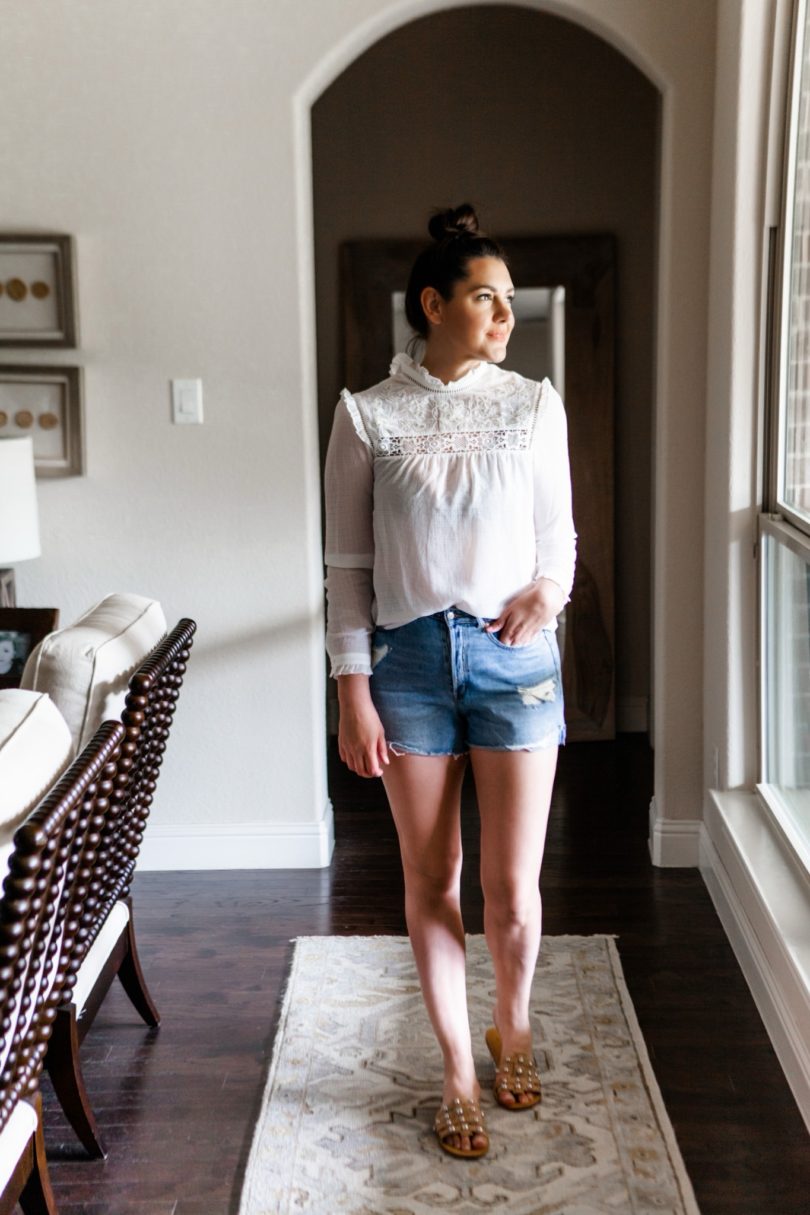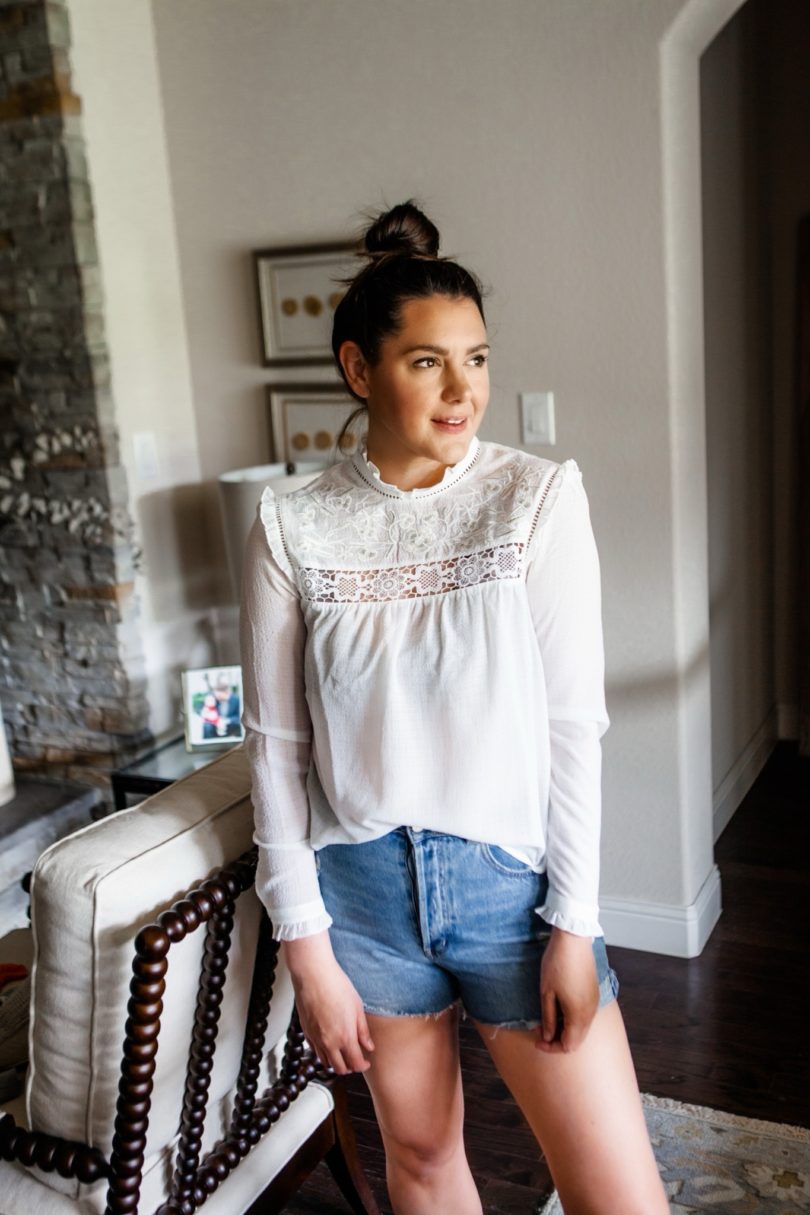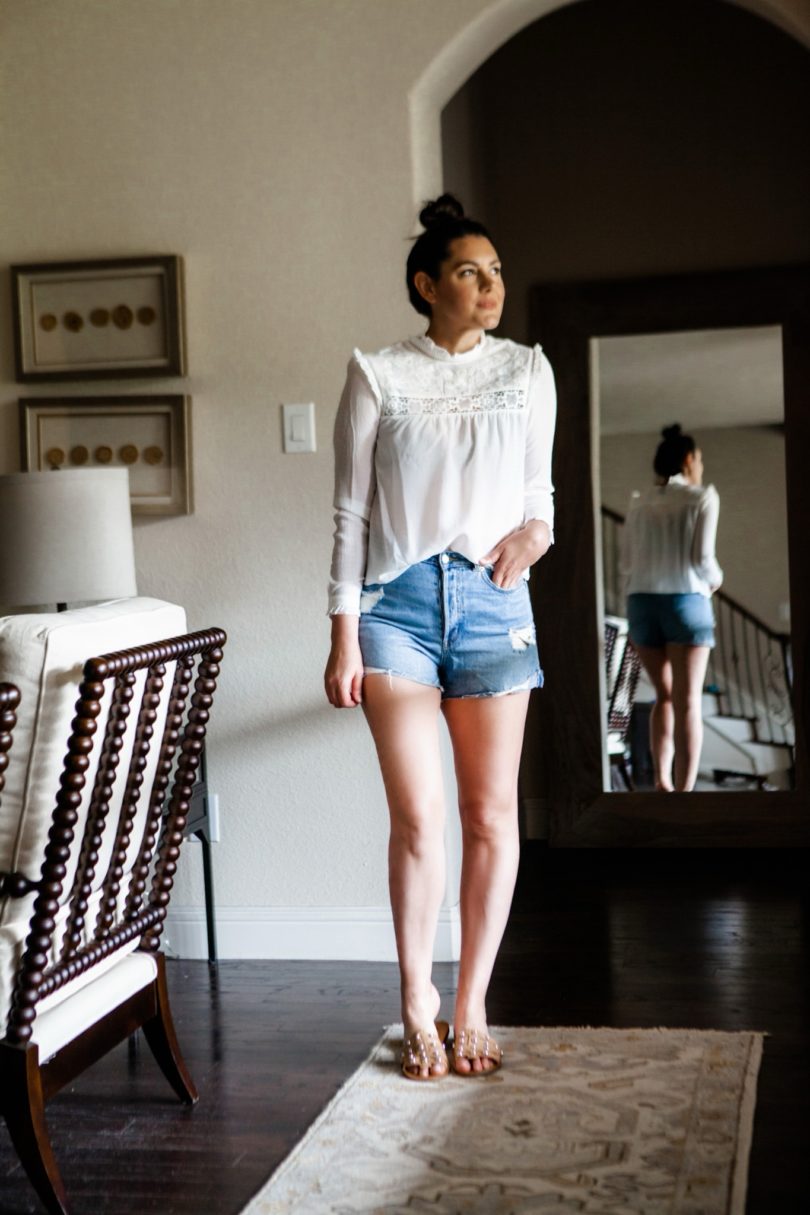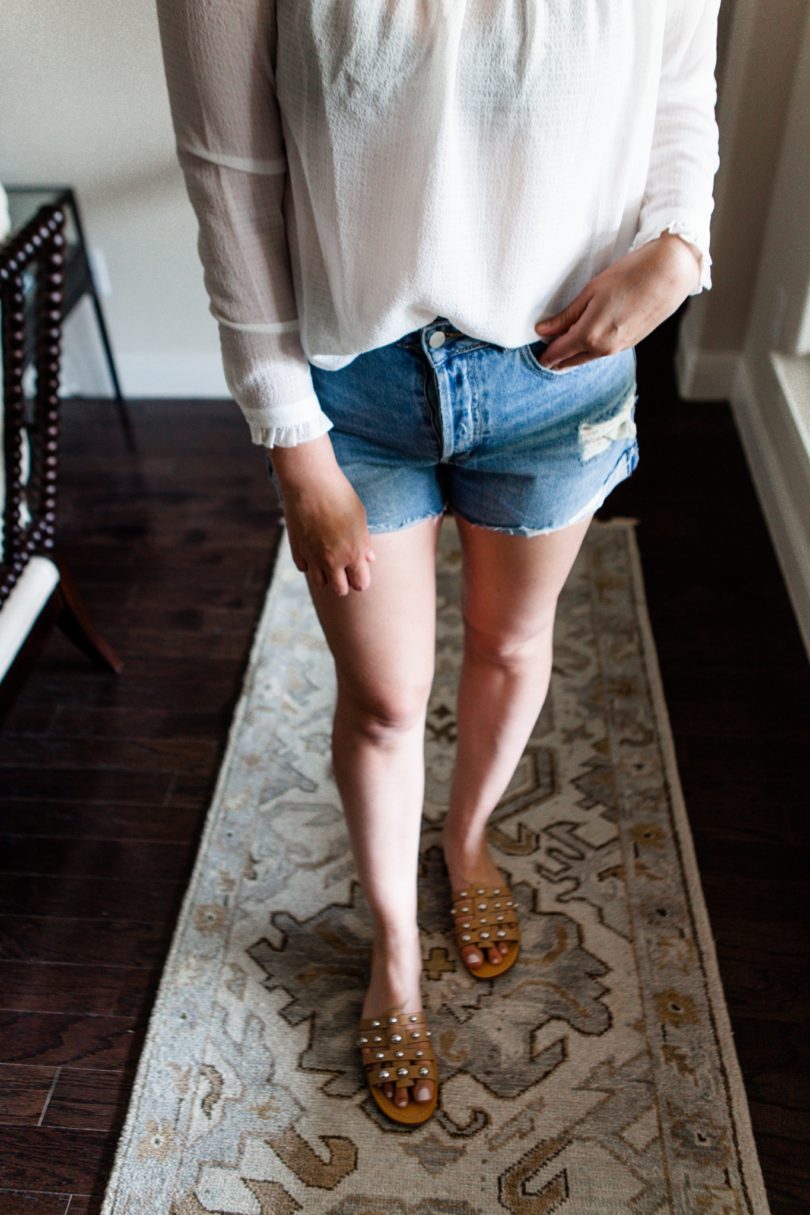 I feel like I've skipped spring completely and moved right into summer outfits. Gotta be honest, it's kind of my favorite time to get dressed anyways. I just need a good pair of denim shorts + a top + sandals. Easiest outfit combination ever.
I feel the need to apologize for the dark bra + white top. Can I blame the fact that it's been a minute since I've really gotten dressed? Am I out of practice? Have I forgotten all the rules I've spent years learning. Possibly. It's kind of like learning a new language, if you don't use it, you lose it. But since we are on the subject I guess I'll take the time to remind everyone including myself that it's typically not a great idea to wear a darker bra with a more sheer top. Do as I say, not as I do because we all know I'll make this mistake again.
I will not lie, I got this H&M package in and immediately tossed this outfit on. It's been hot here so it was nice to get a pair of denim shorts and a pretty top on. Felt like summer time. You can find my top here — it's selling quickly! I would suggest if you have boobs to size up one. I'm in the medium and find it just a bit snug. Find my top on sale here.
I also sized up on the shorts and support this message. I'm in the 10 and they fit like 8s. But tight. You get my drift? Size up. But overall I love the fit and they are a nice quality for under $20! Find the shorts here.
I'm thinking about putting real outfits on here again. And by real I just mean 'not leggings'. I think I'm reaching my limit threshold again. I thought the limit didn't exist but it may, you guys, and I may have found it. Probably gonna get a Nobel Peace Prize for finding the limit of leggings. Not to brag or anything. Let me know what ya'll think — you ready for real outfit posts again?