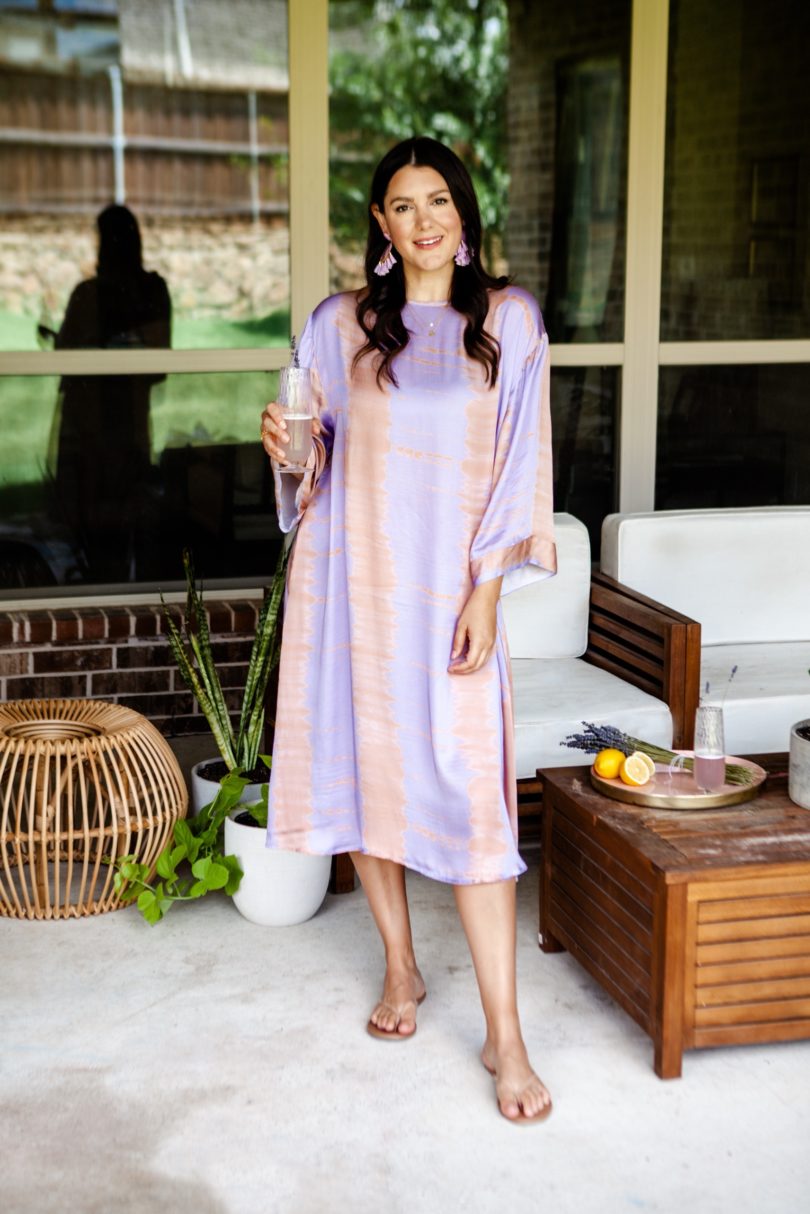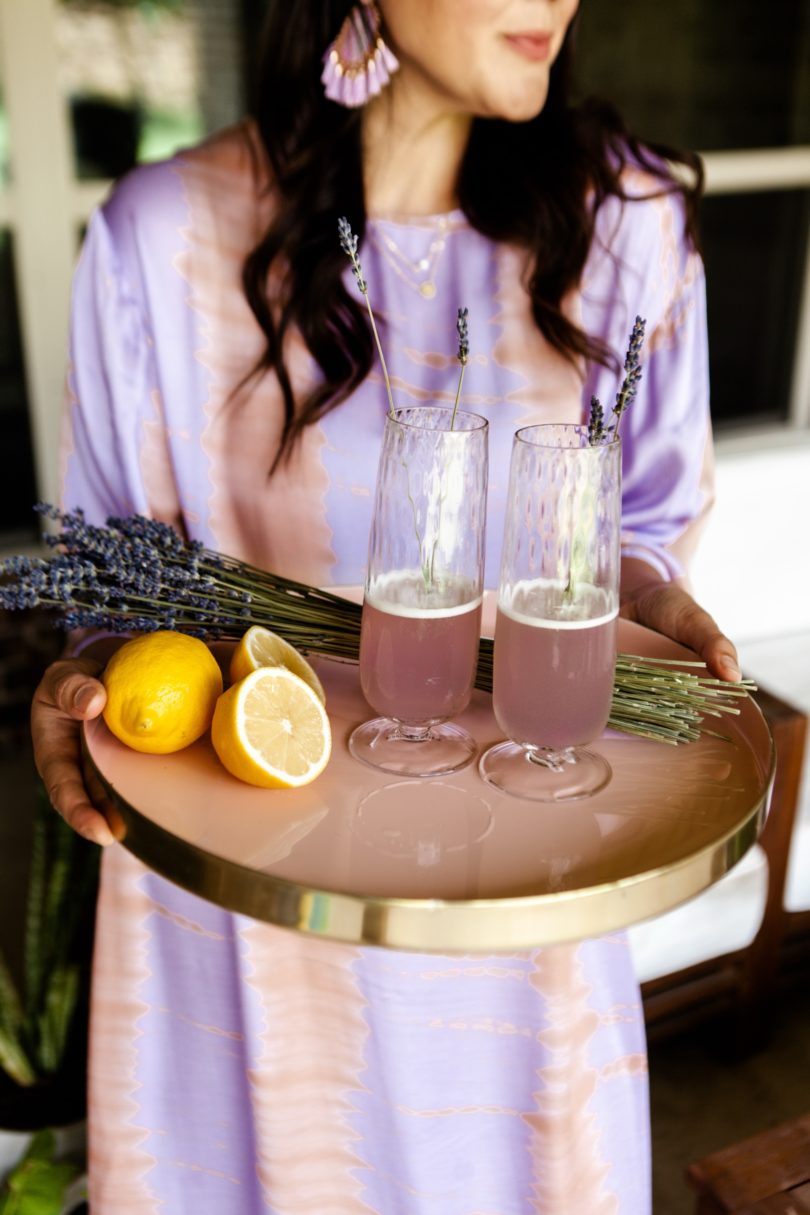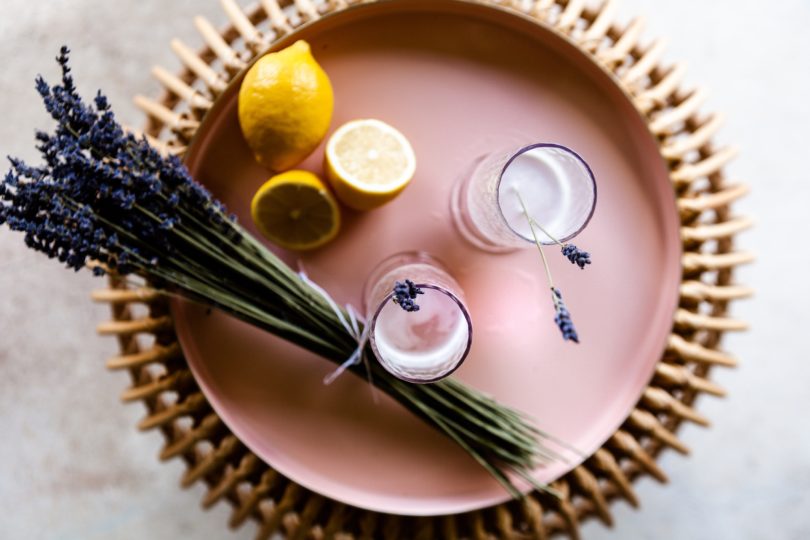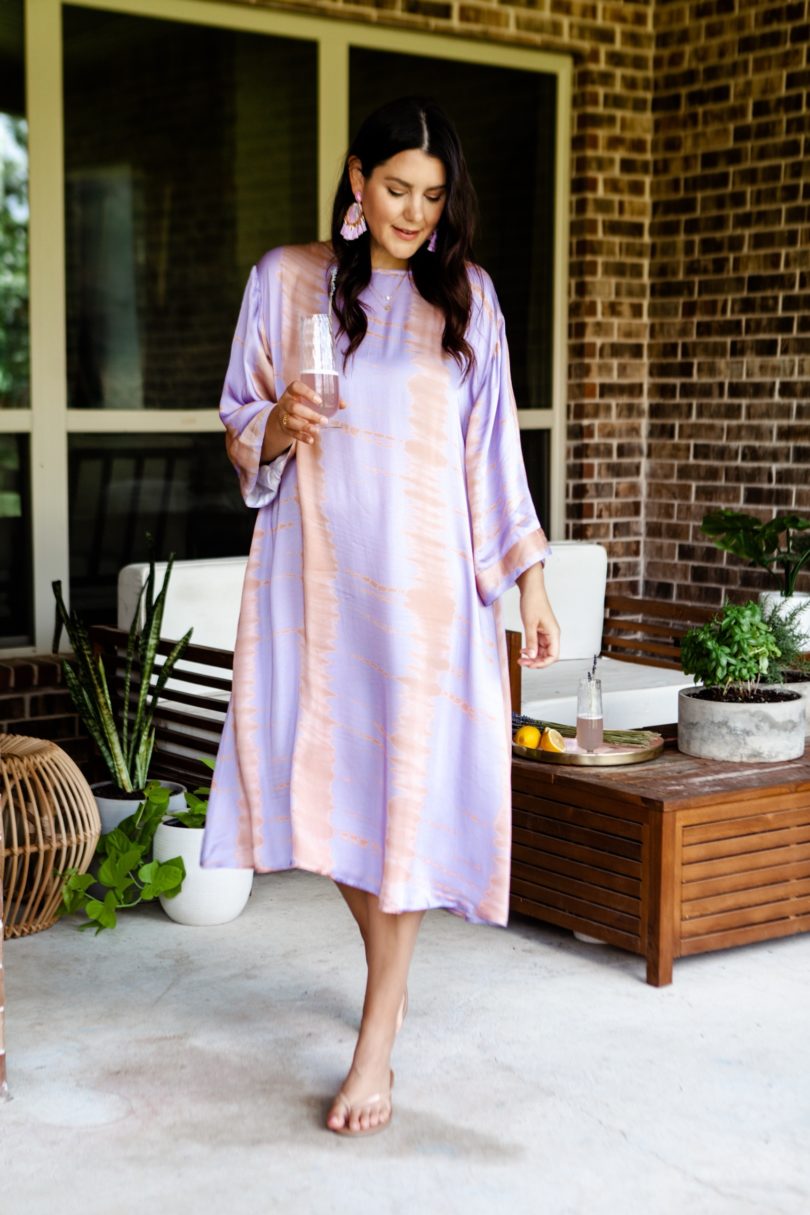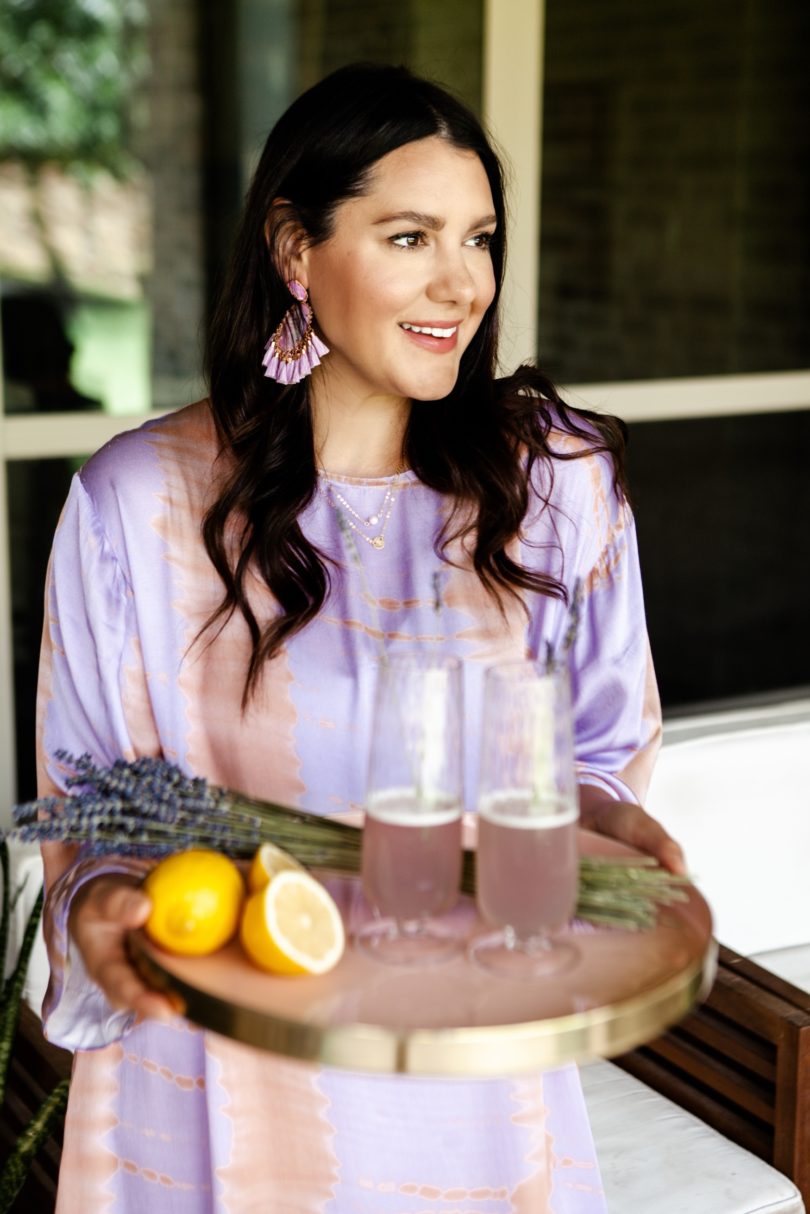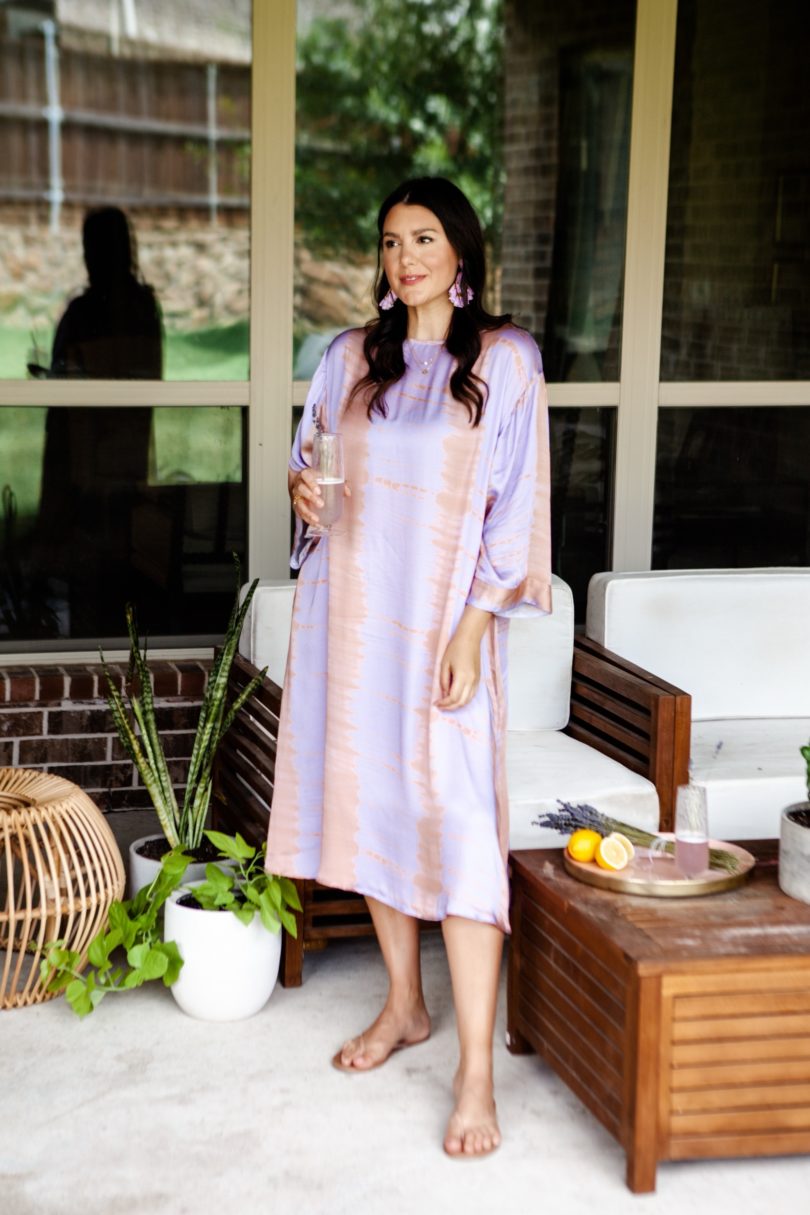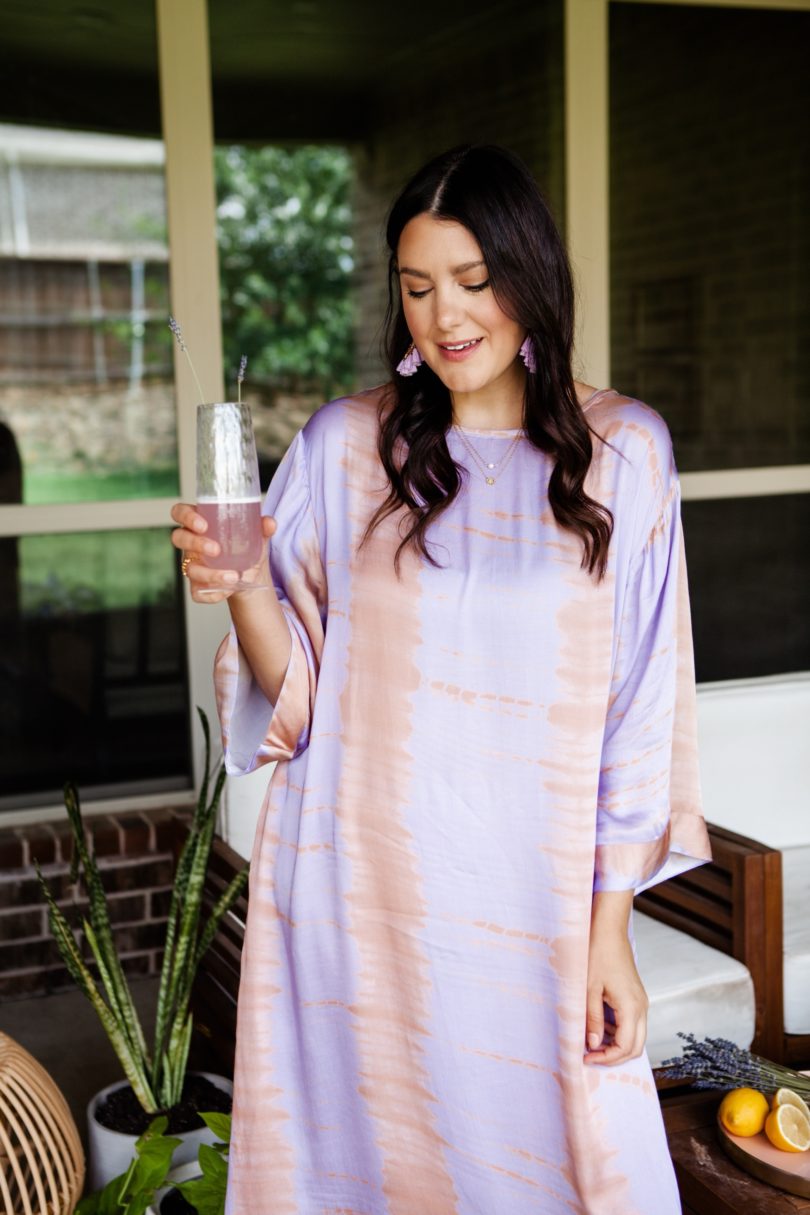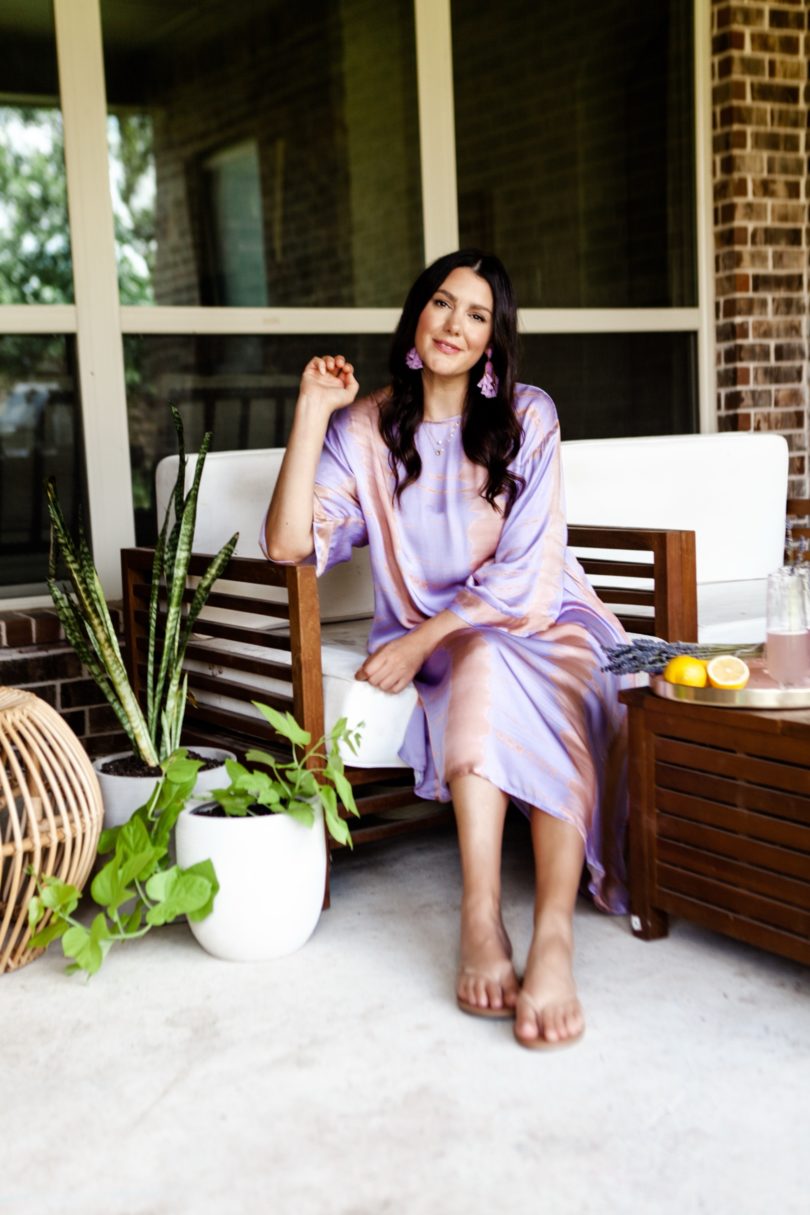 So most of the time Drinks and a Dress comes together pretty haphazardly. It's usually just whatever drink is on my mind and whatever dress I have laying around in my line of vision that kind of matches the drink, or at least complements it well. Like last week for instance, we really had been working on a Frose recipe and the dress I was going to wear didn't fit right and the first round of photos just didn't work out. So I switched to that cute green one and voila! The post came together perfectly. (Try this Frose recipe by the way! I WILL make you a believer.) But this week, this post came together by way of this dress. I saw this dress online and immediately thought of lavender. I told B, my resident mixologist, that we HAVE to make something with lavender. And also I need this dress. But I shouted the part about the lavender and whisper-slurred the part about the dress. He agreed to both, possibly against his will. We may never know.
Let me explain this dress the best way I can: this dress is a satin pillowcase and I am the pillow. It is 100% more fabulous in person, in fact I ran in to Anthro to pick it up and like a moth to a flame it drew me. It's slinky and satiny and it has pockets. POCKETS. I seriously feel like a fancy lady in the 60s hosting a dinner party except…no one is at my house. An introvert's dream party, really. I am in the medium of this caftan but it's a 'real one size fits no one because it's just a huge sheet with arms' situation.  But I mean yes, the sheet fits true to size but it runs generous. I'd say this one fits like a queen sheet, folded in half.
By the way, this is a really cool brand from India called NorBlack NorWhite! They are a small set up and specialize in reimagining old school textiles and overall have a really great story and mission. I found them via Anthro and glad I did!
So let's get to the drink! This week we are sloshing up a Lavender Gin Lemonade. It's SO easy, especially if you get the lavender simple syrup already bottled. I hope you weren't coming here for a lavender simple syrup recipe because we are — what we call around here — lazy. And if you are thinking lavender?! ' like sick why would I want to drink an essential oil flavor, Kendi?' Let me tell you it is so nice and refreshing and relaxing. Mixing the lemon with the lavender lifts the flavor just a bit and the kick of gin gives this cocktail a smooth taste that I promise does not taste like soap.
Lavender Gin Lemonade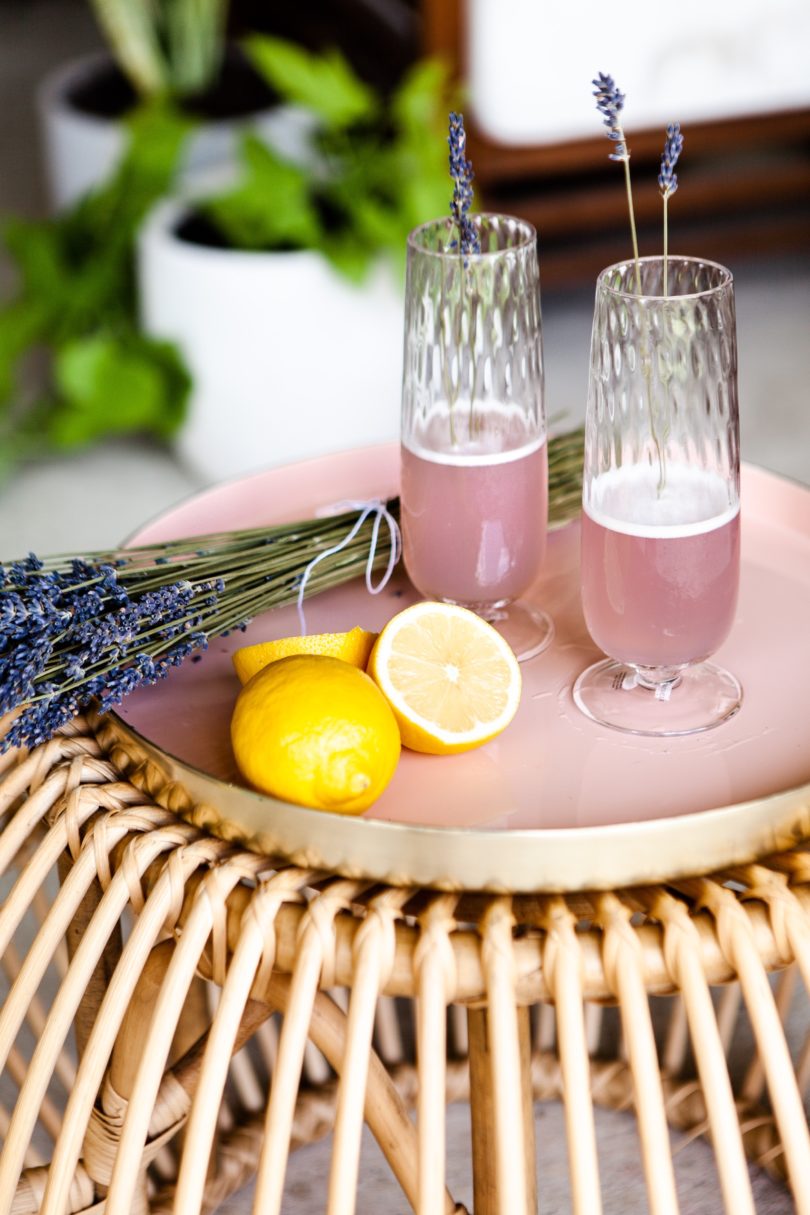 Ingredients
2 oz of gin
1 oz of lavender simple syrup (we used Monin Lavender syrup)
1 oz of lemon juice
ice to shake
Directions
Fill your shaker with ice, pour 2 oz of gin, 1 oz of lemon juice and 1 oz of lavender simple syrup. Shake! Pour into a glass and enjoy!
This cocktail is a bit on the sweet side, so if you find it to be too sweet, cut your drink with a splash of cold sparkling water to your preference. PS: we found the dried lavender twigs at Trader Joe's! Cheap and easy add in if you are looking to be fancy Nancy.
You can also go above and beyond and make your own lavender simple syrup. We are more of the as easy as possible crowd so we found this fantastic simple syrup that works so well and is super easy. We found it at our local liquor store but I've linked it here from Amazon. But I did find this recipe here if you want to try that!