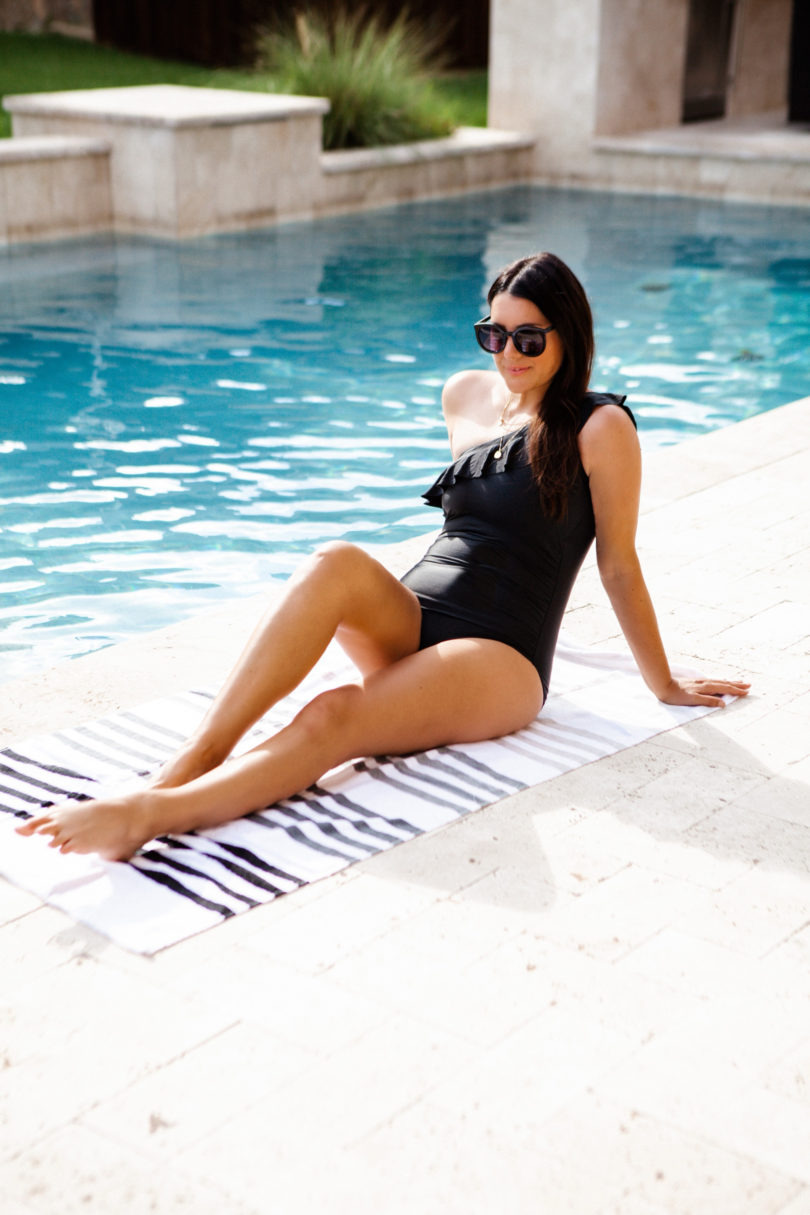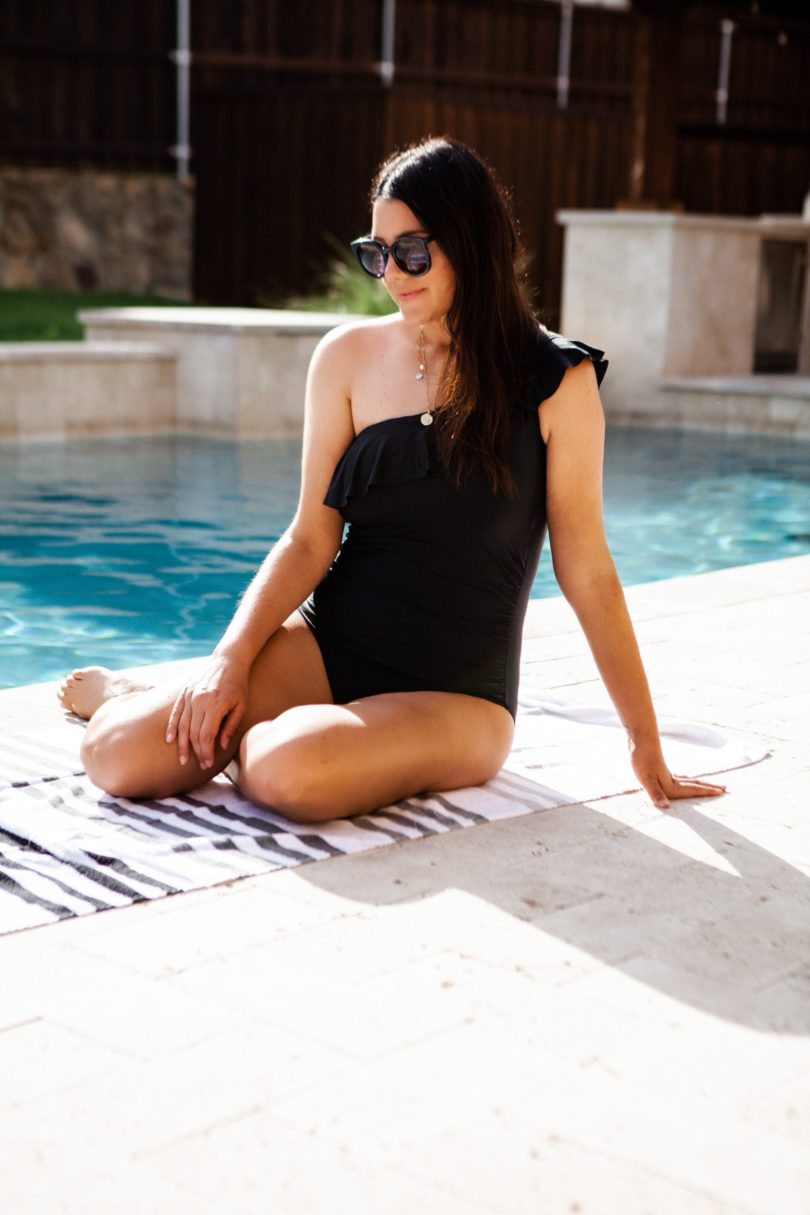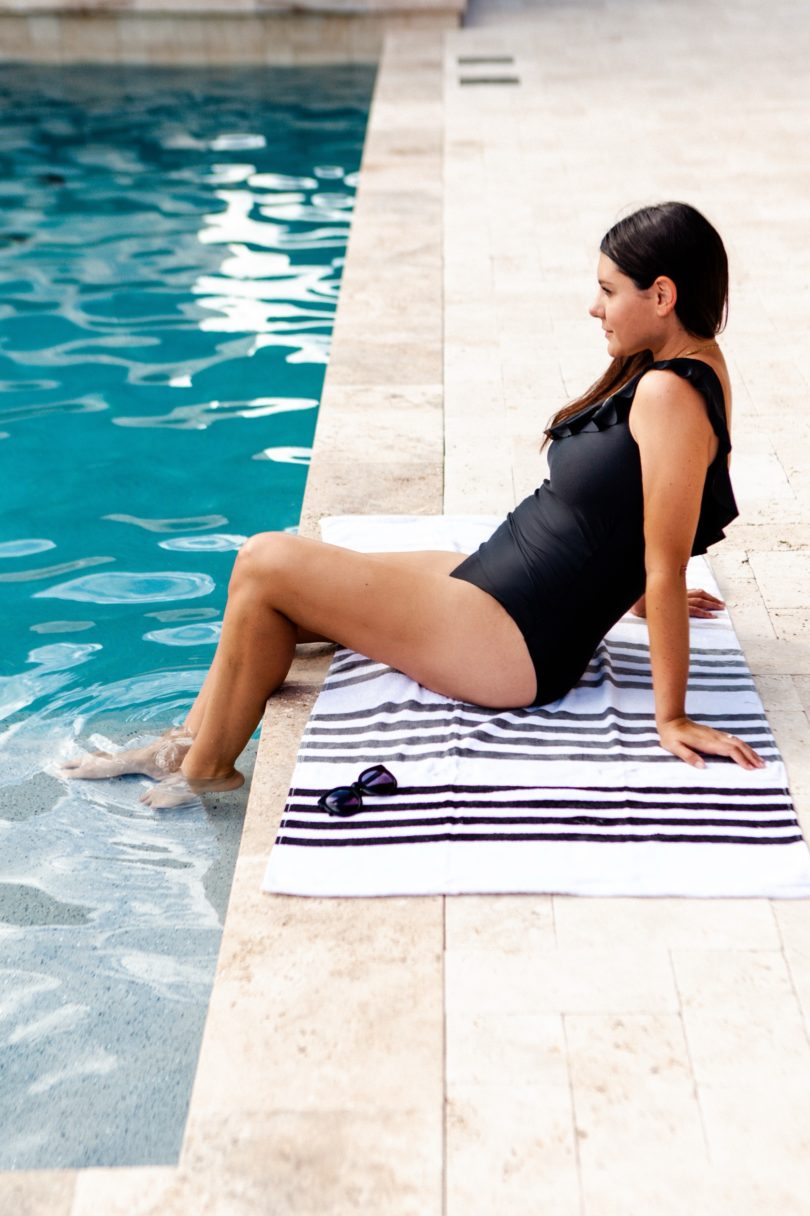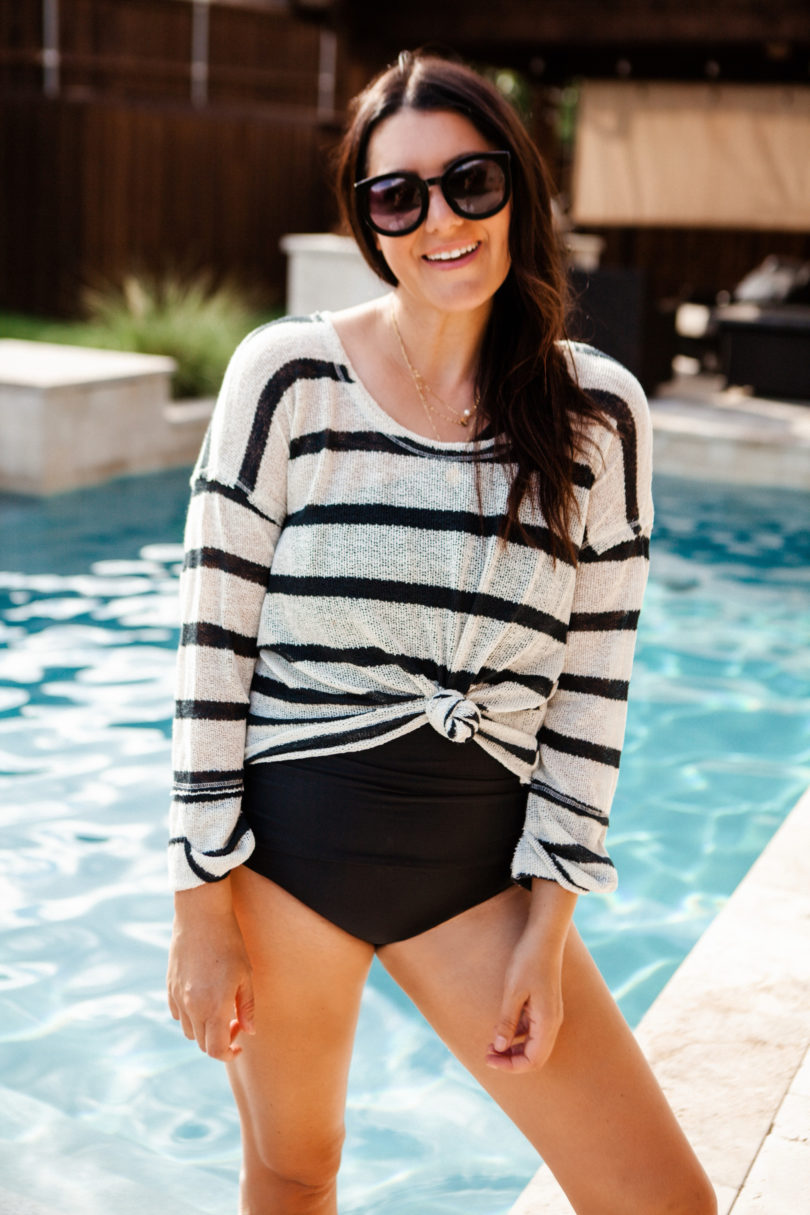 I should have probably posted about this swimsuit a bit earlier in summer but since we live in Texas, I lose a bit of time when it comes to seasons. Summer is here for a few more months and so we are still in high summer. And what better time to post about my very favorite swimsuit than high summer? Exactly. 
So let's just get to it! This swimsuit is a favorite for a few reasons — great price, it has tummy control, works for a bigger chest and it's so so flattering. It's literally my favorite swimsuit because I actually feel comfortable in it and I'm not constantly tugging on something. I'm not afraid I'll flash anyone in my family and the booty coverage is spot on. While this suit is conservative, I don't feel like it's too 'old' looking, if that makes sense. Modern modest, if you will.
And while I'm not super fond of showing my behind on the internet, I wanted you to see how great the coverage is. It really does cover so well and doesn't ride up. This suit is a dream.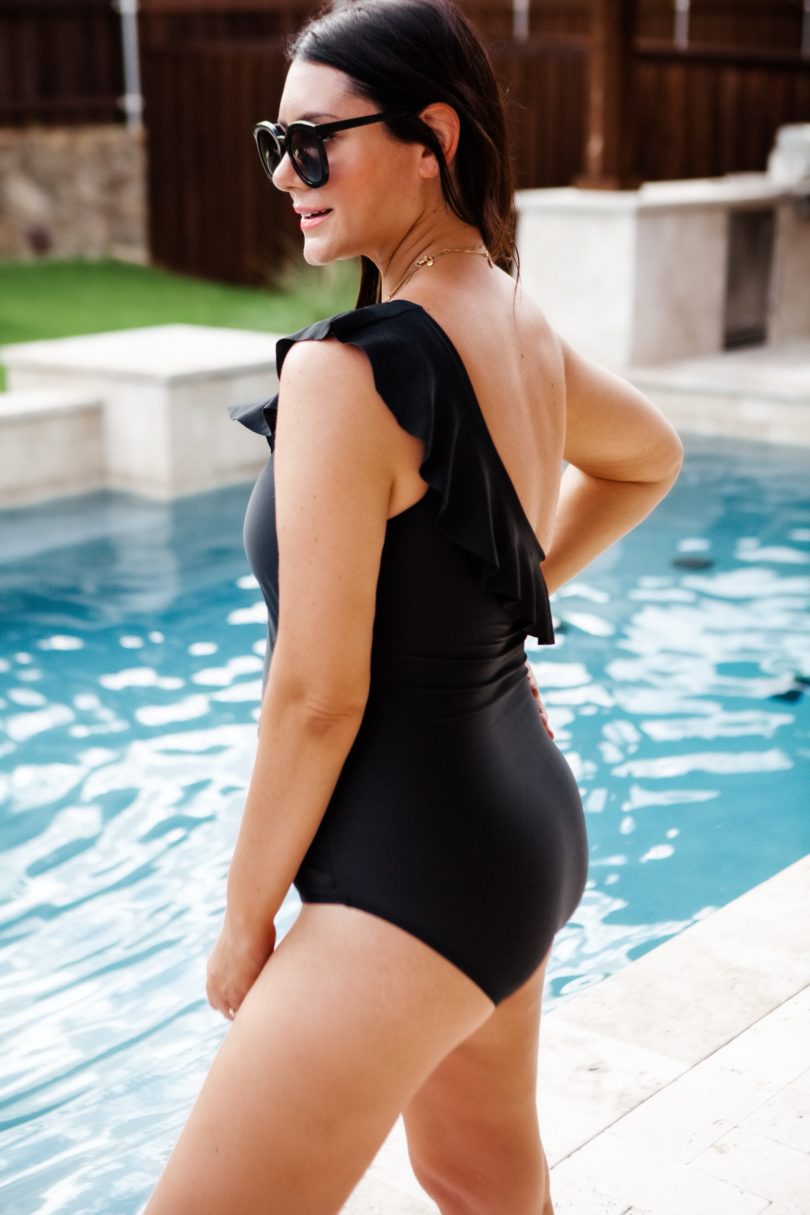 I am in the size 10, I sized up after reading reviews on length and I'm glad I did. I would say you could size up if you had a longer torso. The suit fits tightly, around the chest and the middle, it pulls you but you don't feel suffocated. The chest has lining but not cups, it's more of a tighter fit that gives support rather than an underwire. Think sports bra over real bra kind of fit here and that's what it feels like.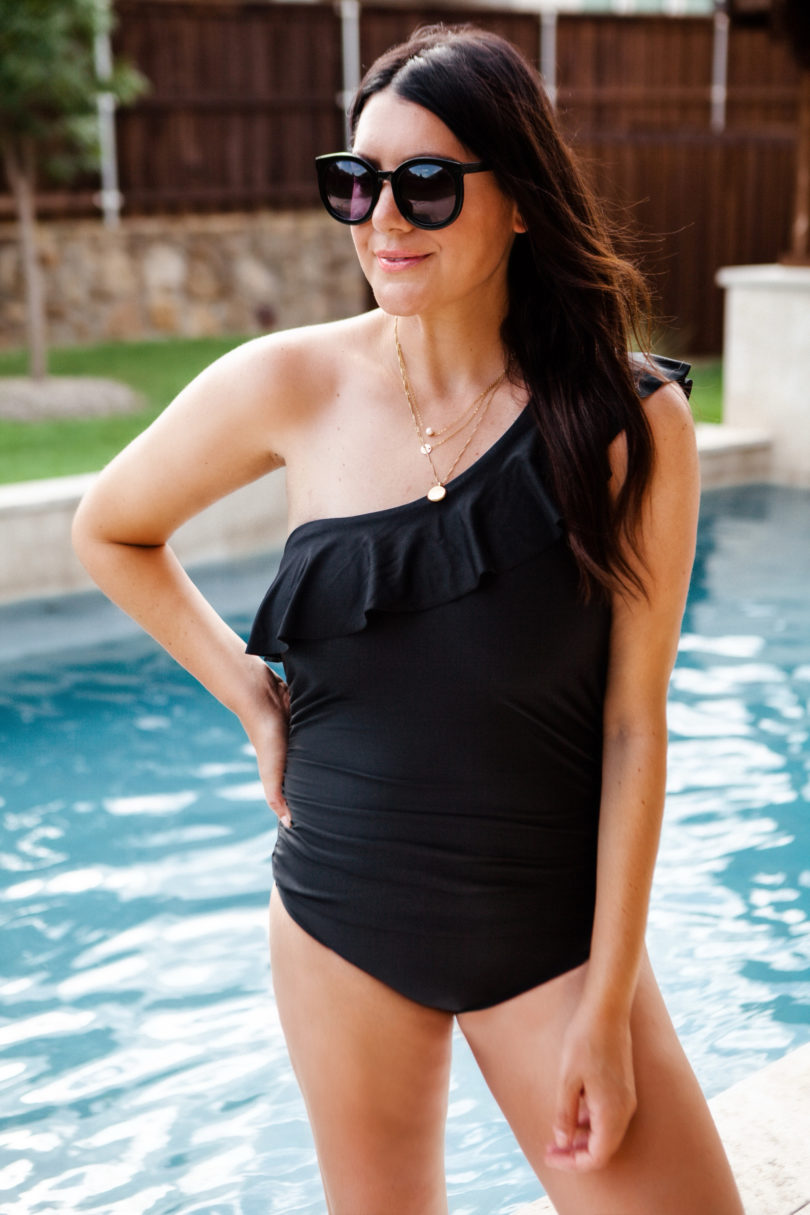 I truly can't find a flaw with it other than the fact that I want all the black suits so that I never have to be without one this summer. Read the reviews to figure out your best size, they are really helpful!