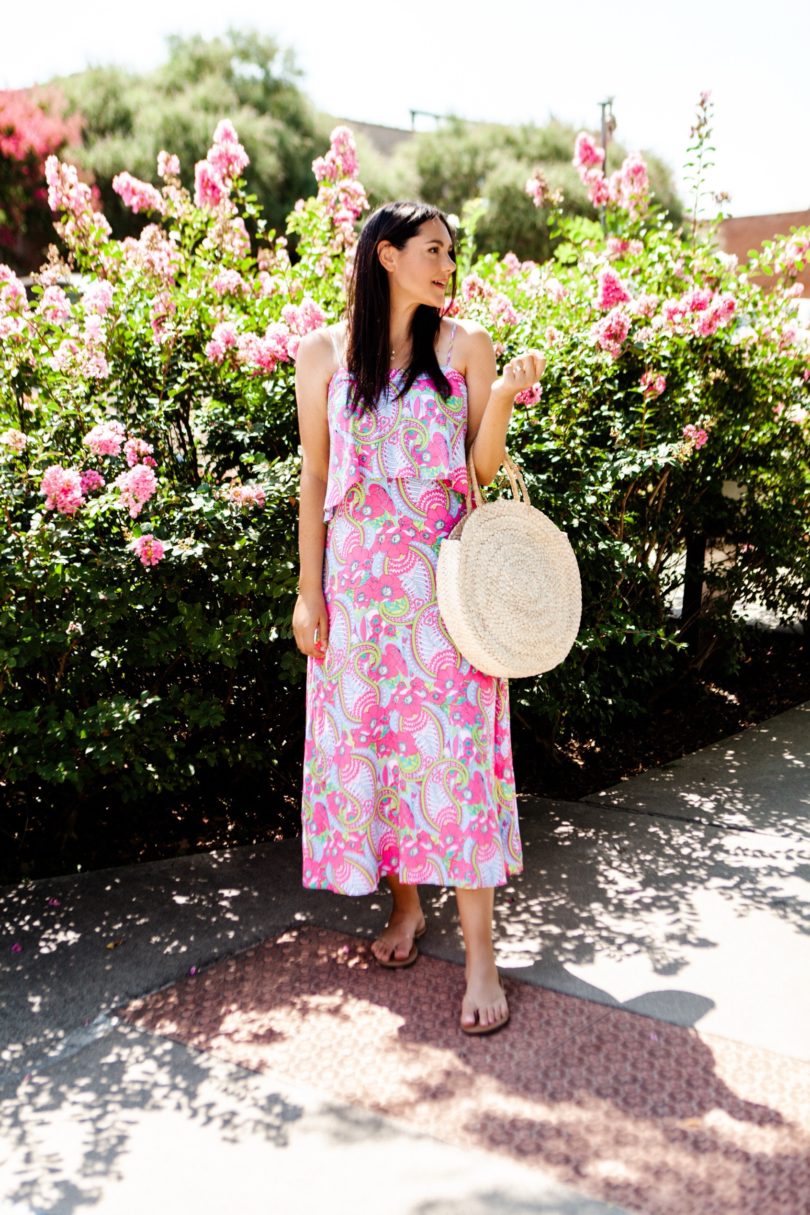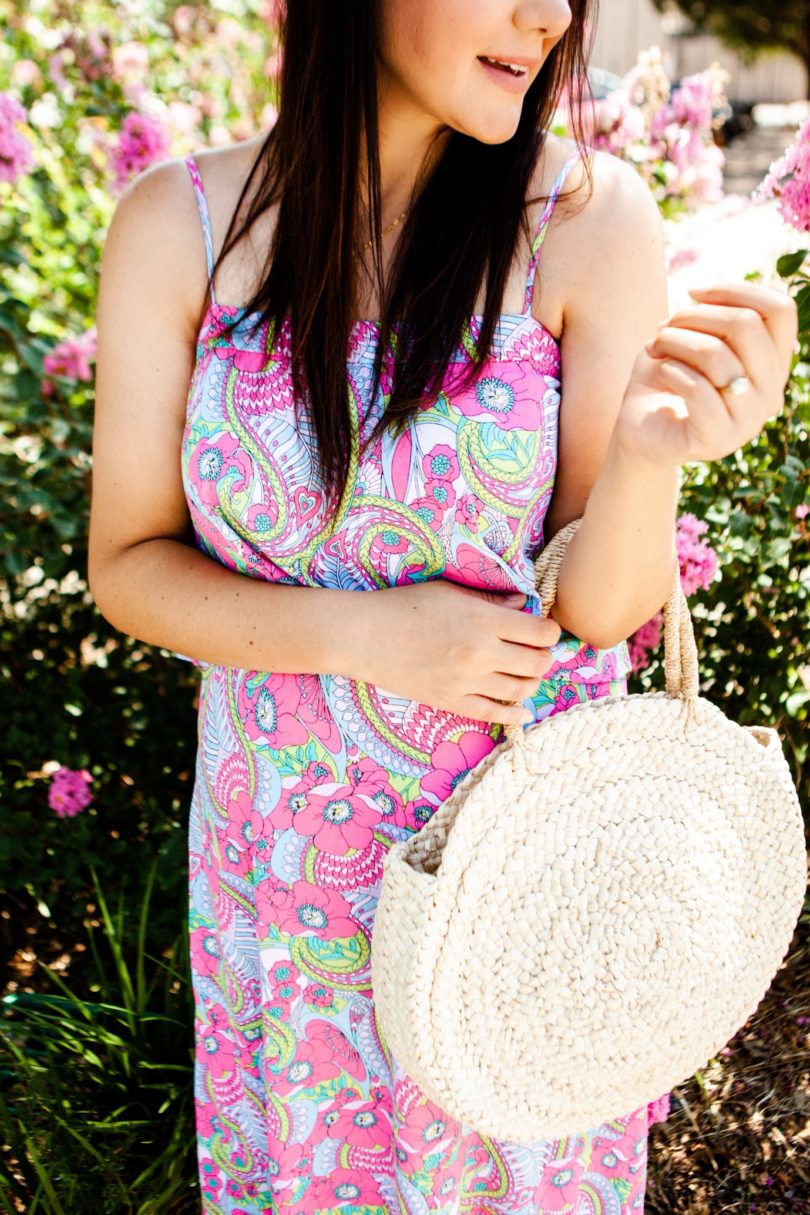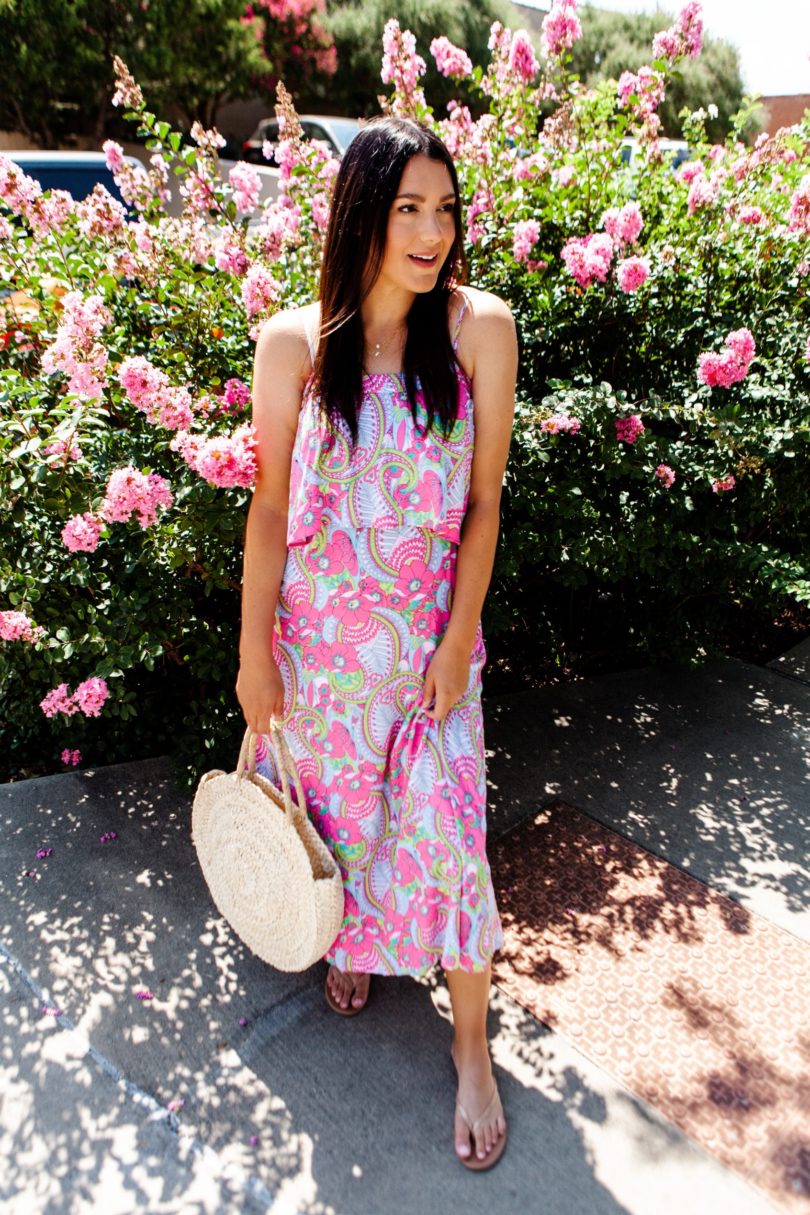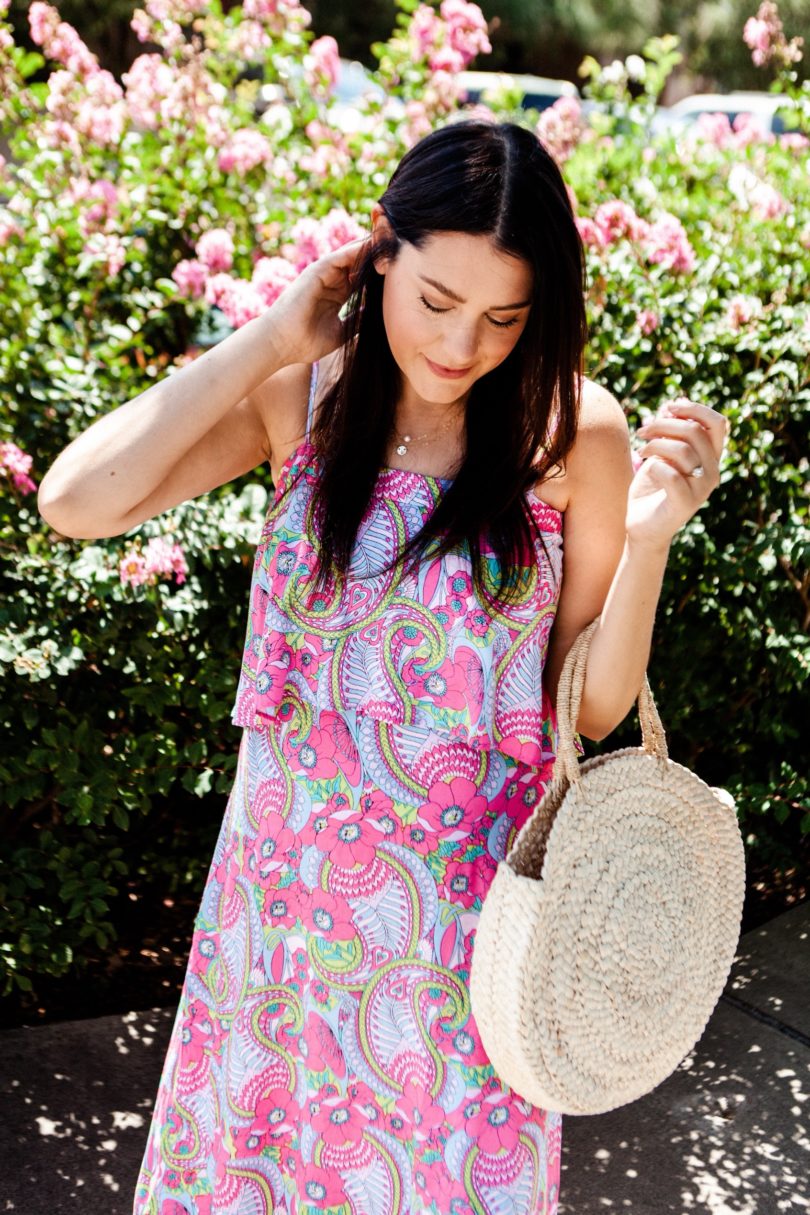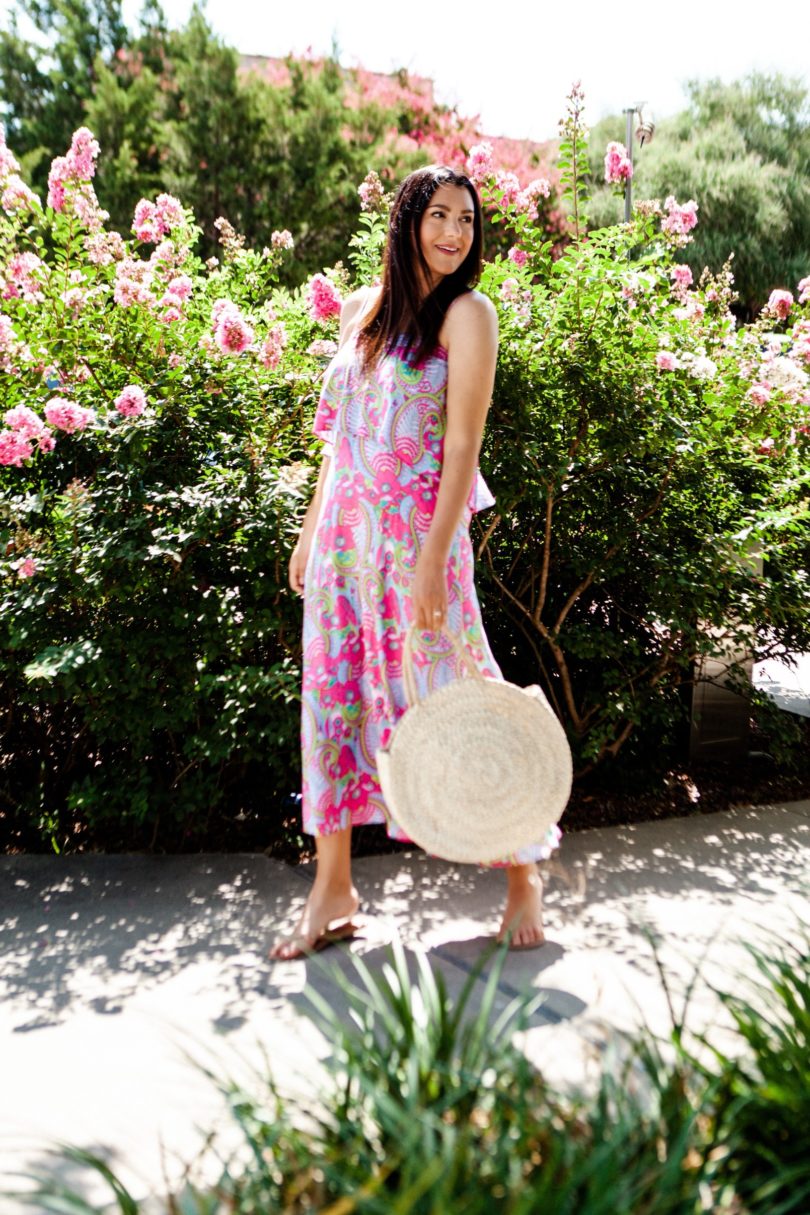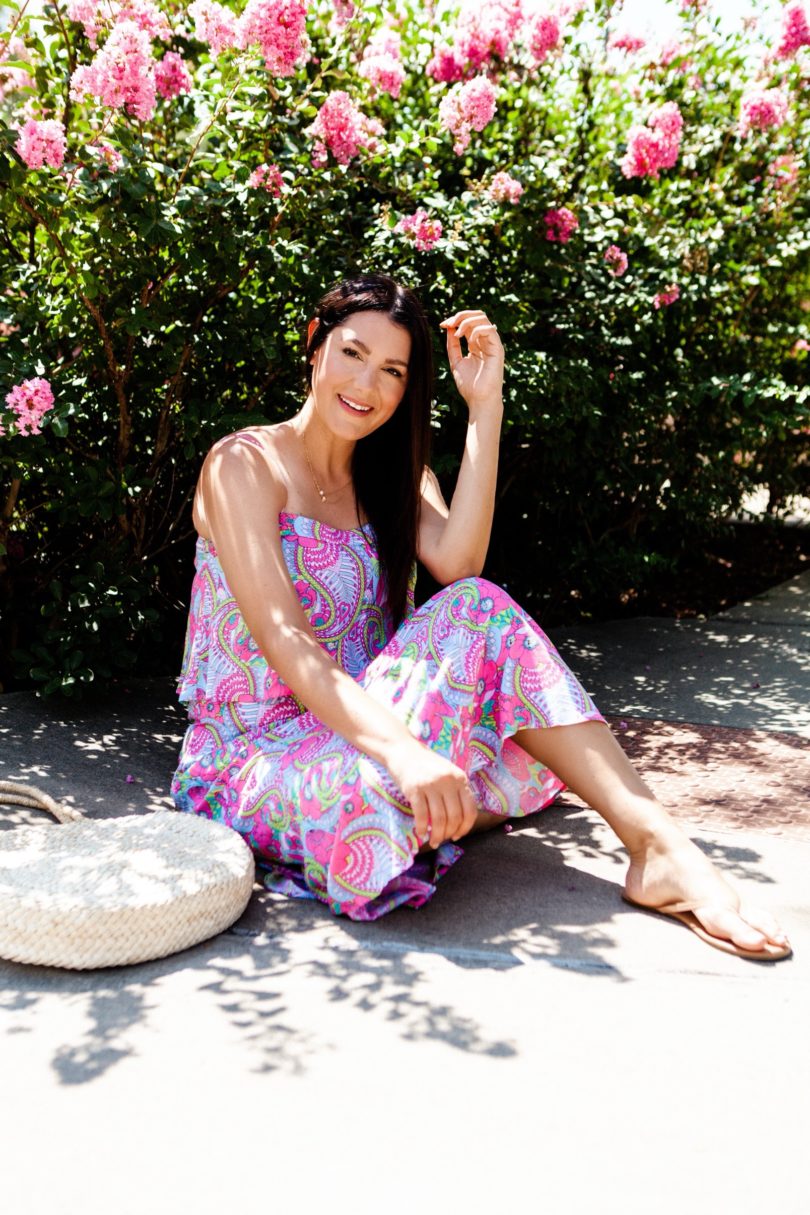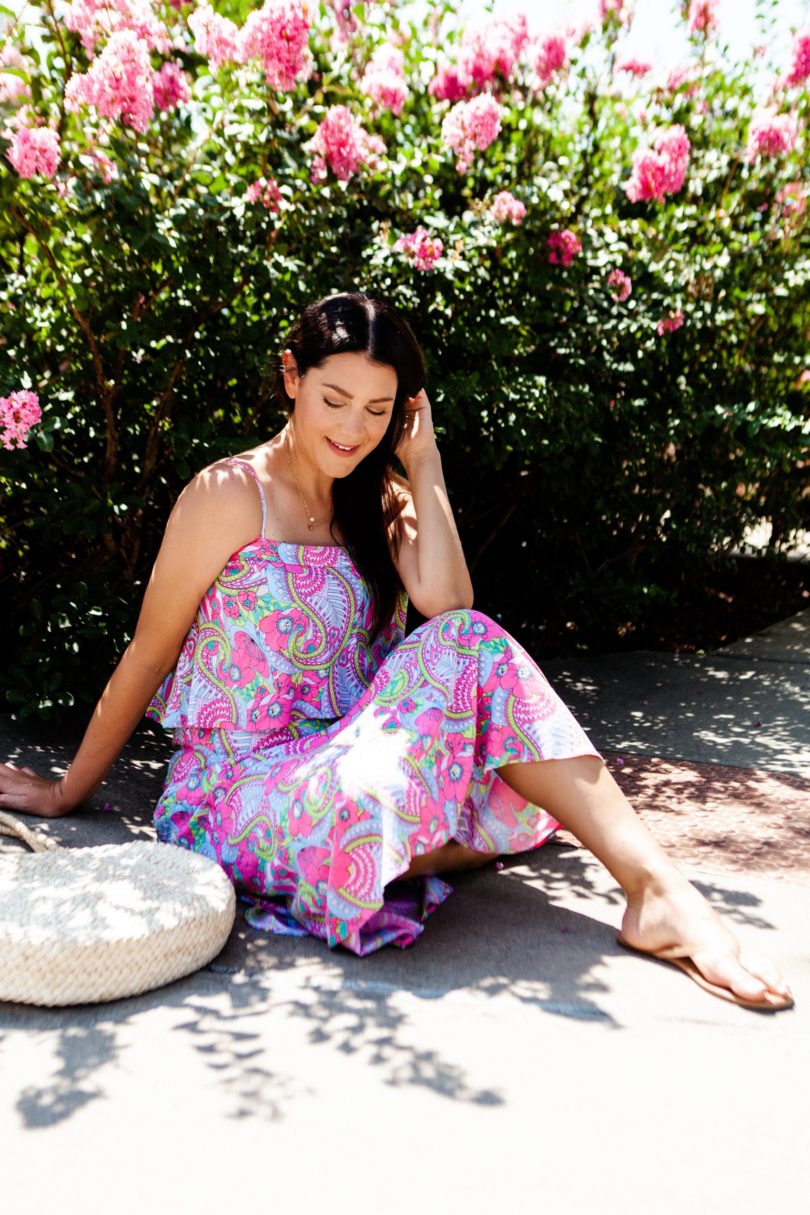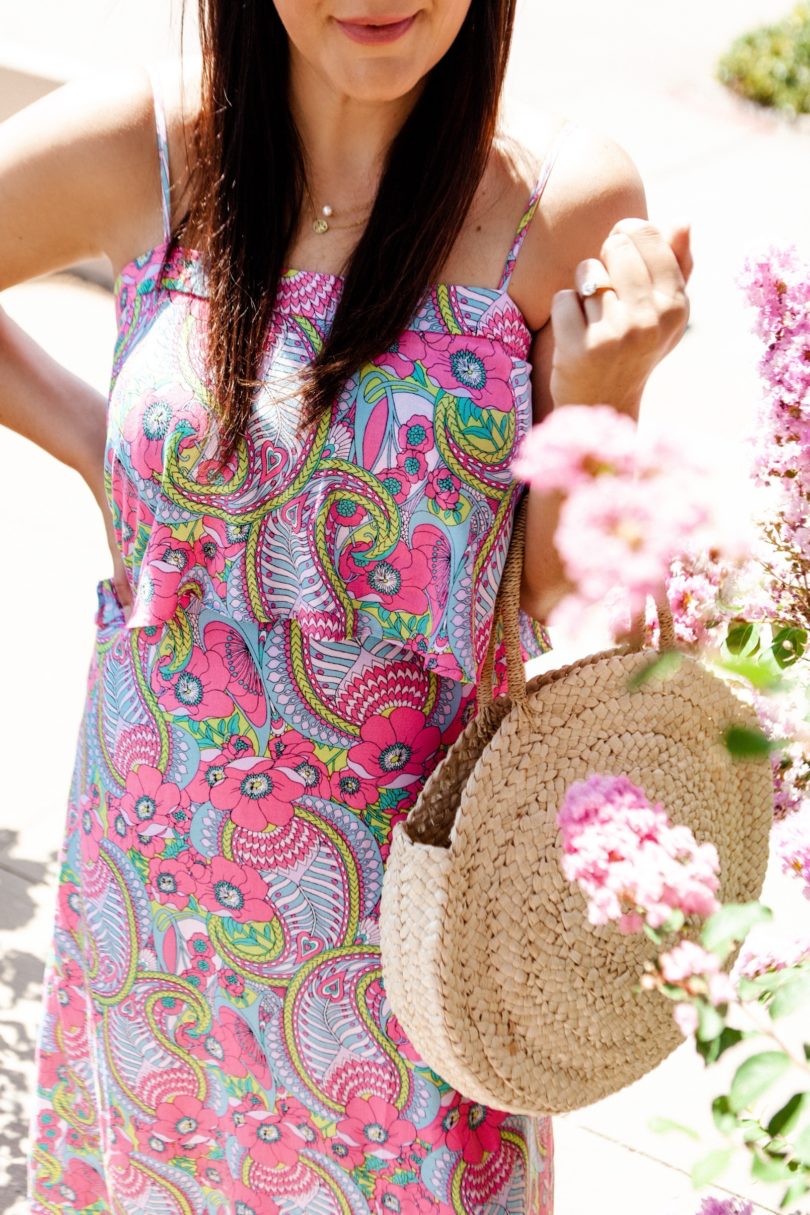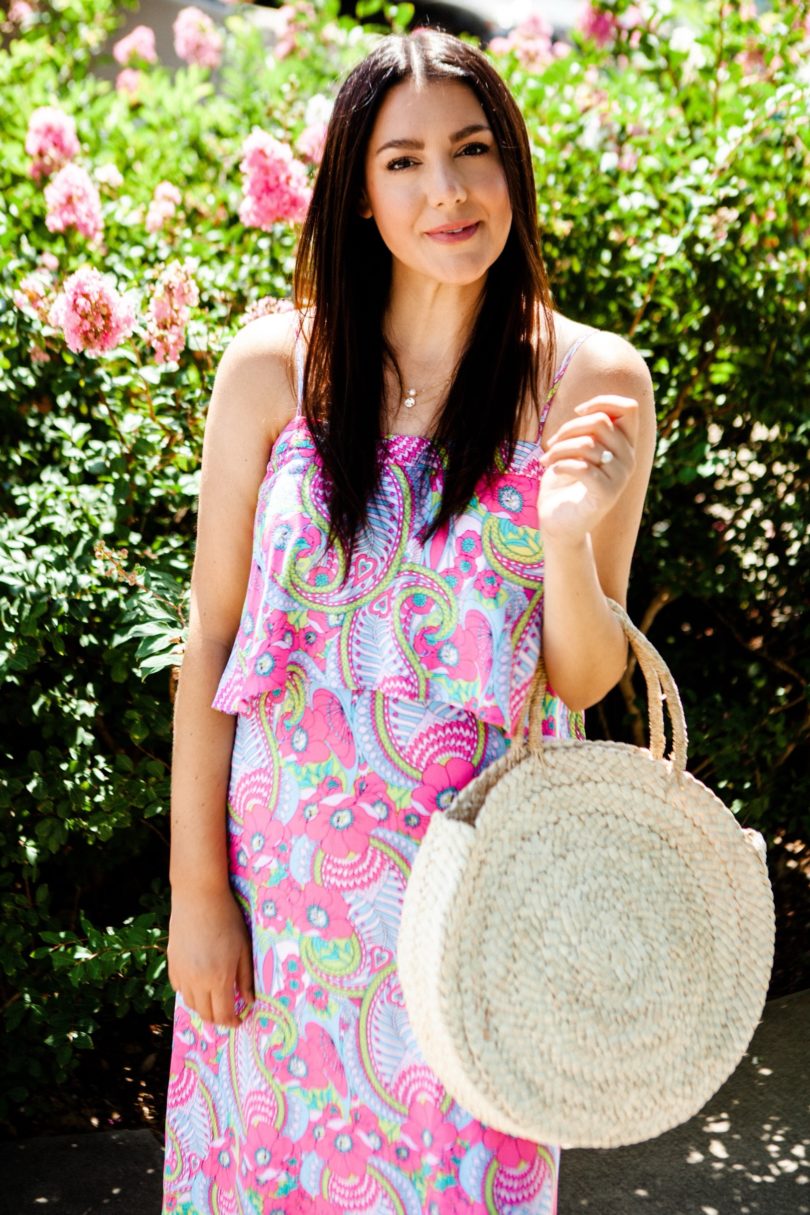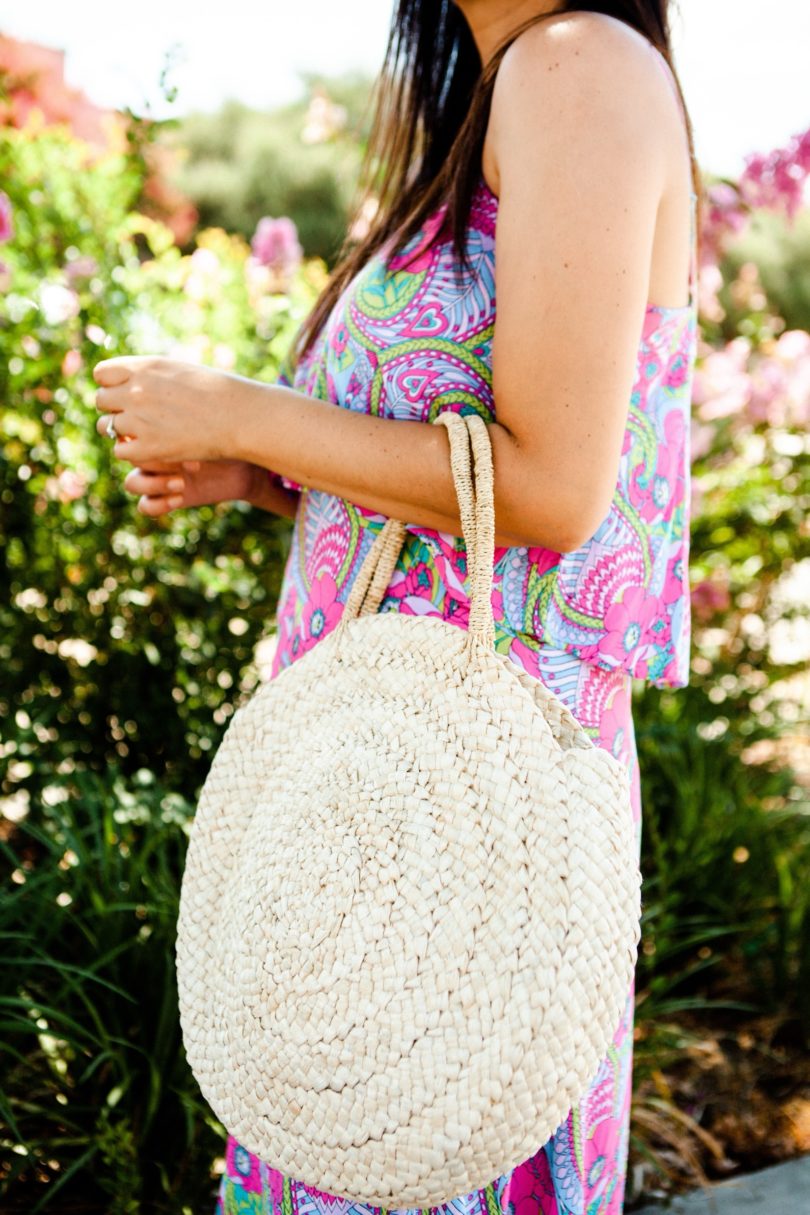 Do you ever have something that you buy and it absolutely surprises you that you like it so much? I added a few things to cart and this dress I actually — hate to admit this — but forgot that I even bought it. When I got it in, I wasn't sure if this bright pop of color and pattern was for me but once I tried it on, I was SOLD. It was one of those dresses I didn't want to take off. The fit is spot on perfect, especially if you have a bigger chest (the top ruffle is so flattering!), it hides my tummy and it's so lightweight and easy to wear. I have been trying to find this fine balance between of casual style this summer, because I like to get dressed up but this is possibly the most casual summer ever. I *think* I've figured out the perfect balance — nude sandals (casual) and a pretty dress (fancy-ish). B and I finally went on a date night and this dress was absolutely perfect for a quick bite to eat. I felt pretty but not overdone, plus we found some pretty flowers across from the parking lot so if this photoshoot wasn't meant to be then I don't know what is.
You guys know how I've been moving into very neutral territory this year with my style, I mean WAY more than in years of recent past. And honestly I love natural pieces because they can create such easy outfits and are staples for years to come. But….
…there's always a but with me.
Sometimes I get a bit, how do I say this…BORED. I get bored with just neutrals and I have talked to myself about this because I never want to swing my style so far one way or the other that what I already have doesn't work. So I tell myself to find a few 'statement' pieces that can bridge the gap between my beloved neutrals and the season's trends. This dress is one of those pieces, it's the perfect mix of color, pattern and fit. Plus this is one of those fun summer dresses that you'll want to pull out year after year because it's just so light and breezy. Oh AND it's under $40! You can find this dress here. I am in the medium and it fits well, I'm a size 8.
And since we are talking about statement pieces, I've pulled a few fun looks from Walmart below. All of them are so well priced, too — perfectly priced for summer. I can confidently say that my favorite brands from Walmart are Scoop NYC and Time and Tru, which I am a medium in both. I've found a lot of great pieces from Walmart this summer, like this t-shirt dress, this maxi skirt, and this caftan dress as well!

Oh and speaking of summer trends, I've been taking this circle straw tote everyone from the pool to run errands with. It's my version of an everyday tote, summer edition. I actually found a ton of cute options from Walmart below!

*This post is brought to you in collaboration with Walmart! Thank you for supporting the brands that support this blog!