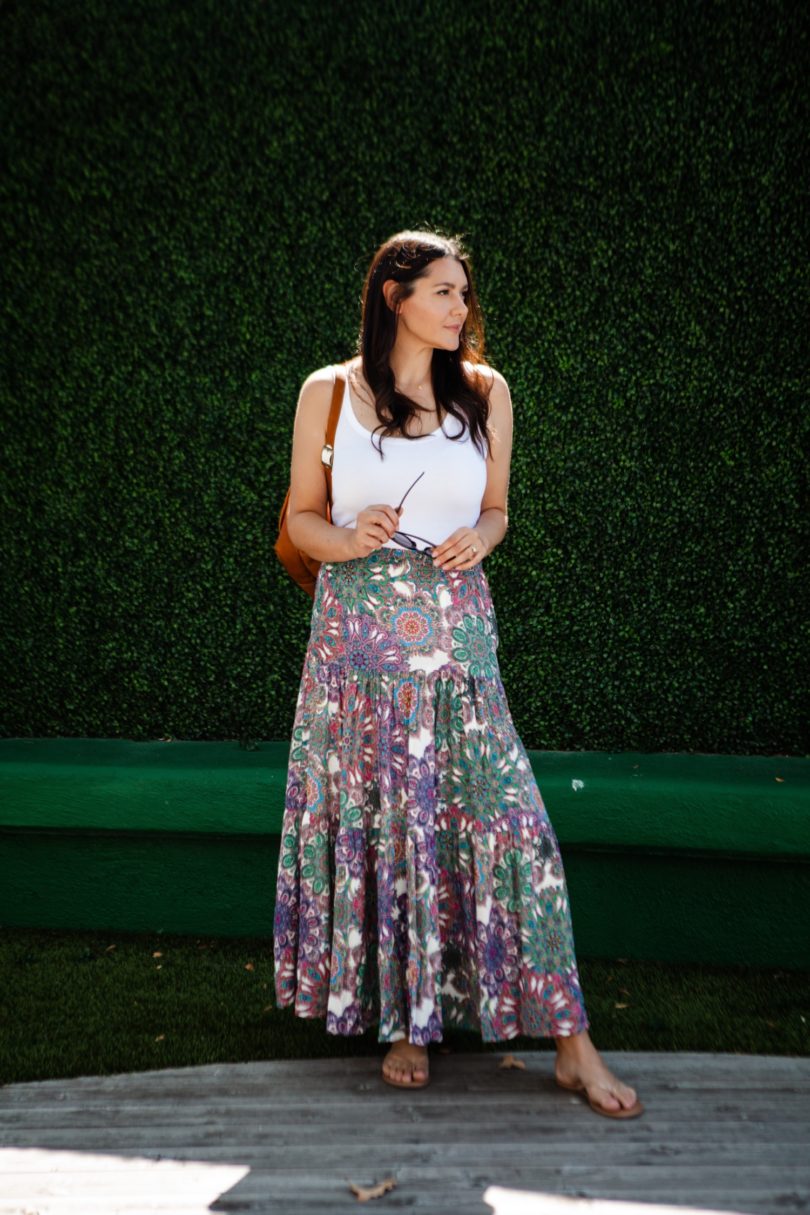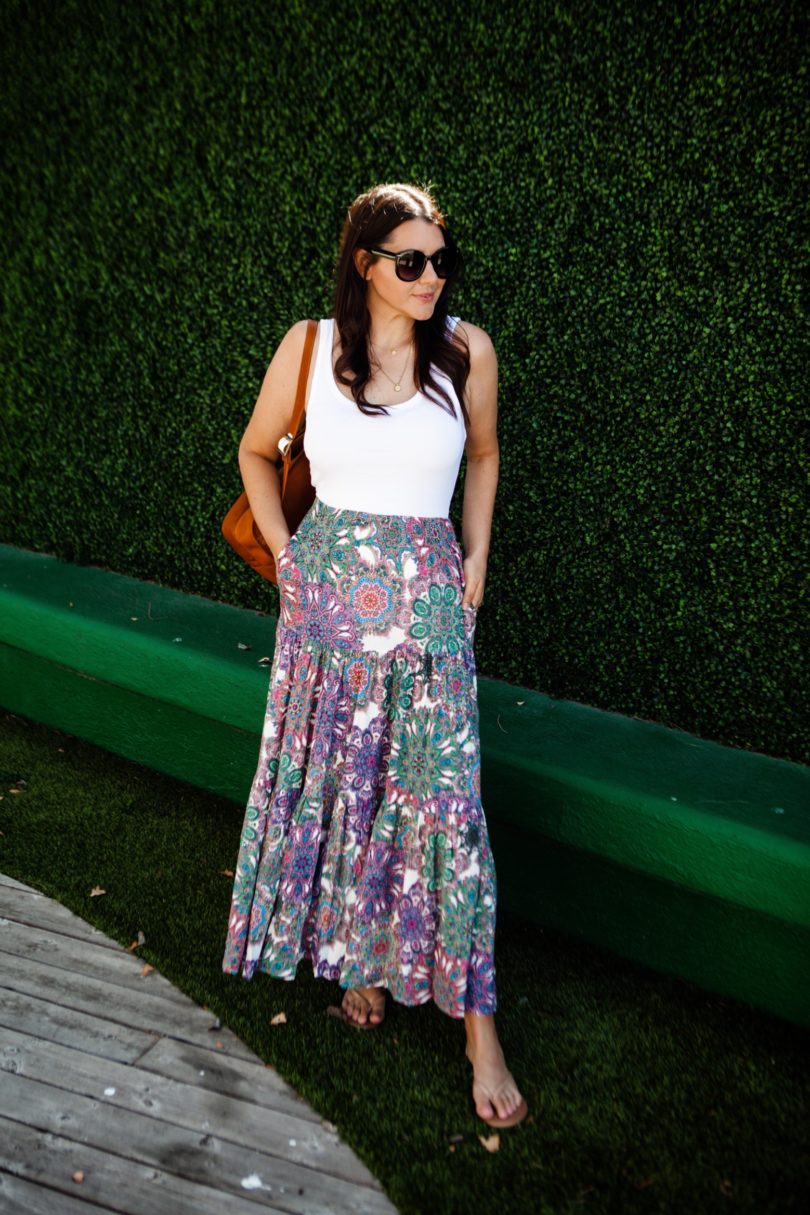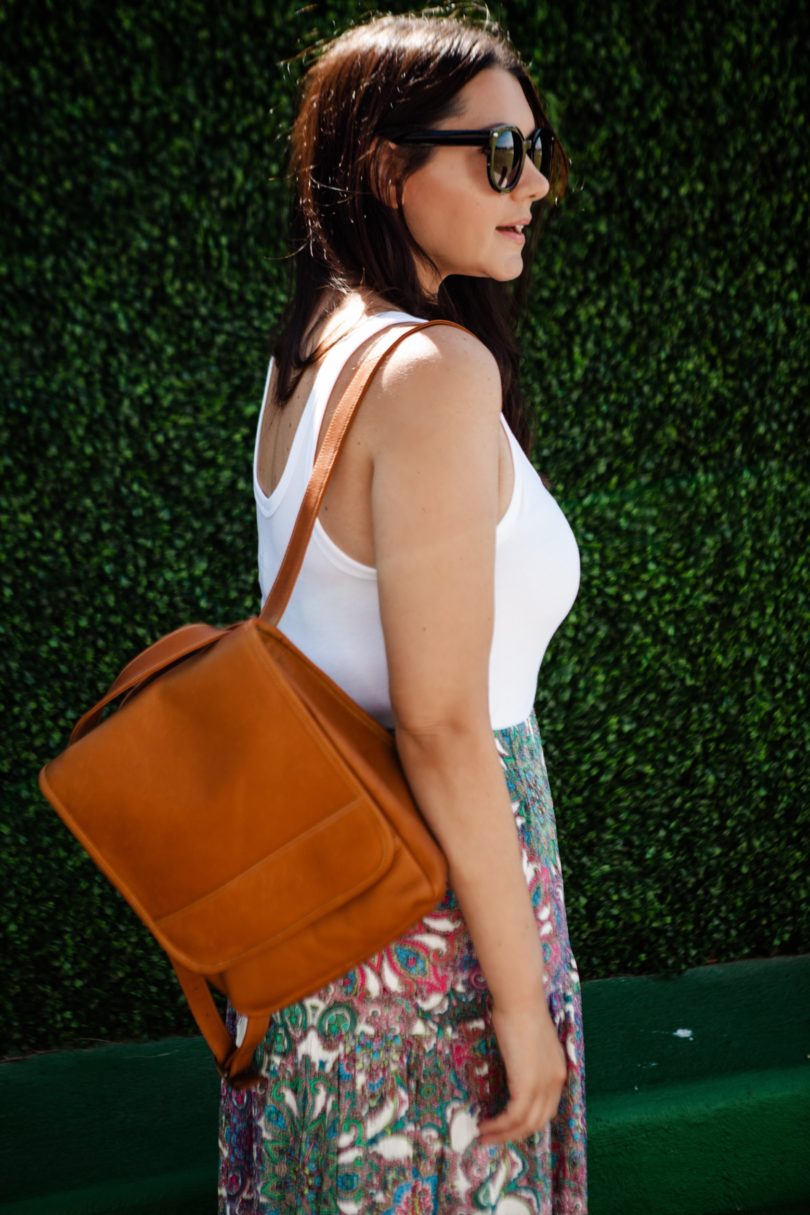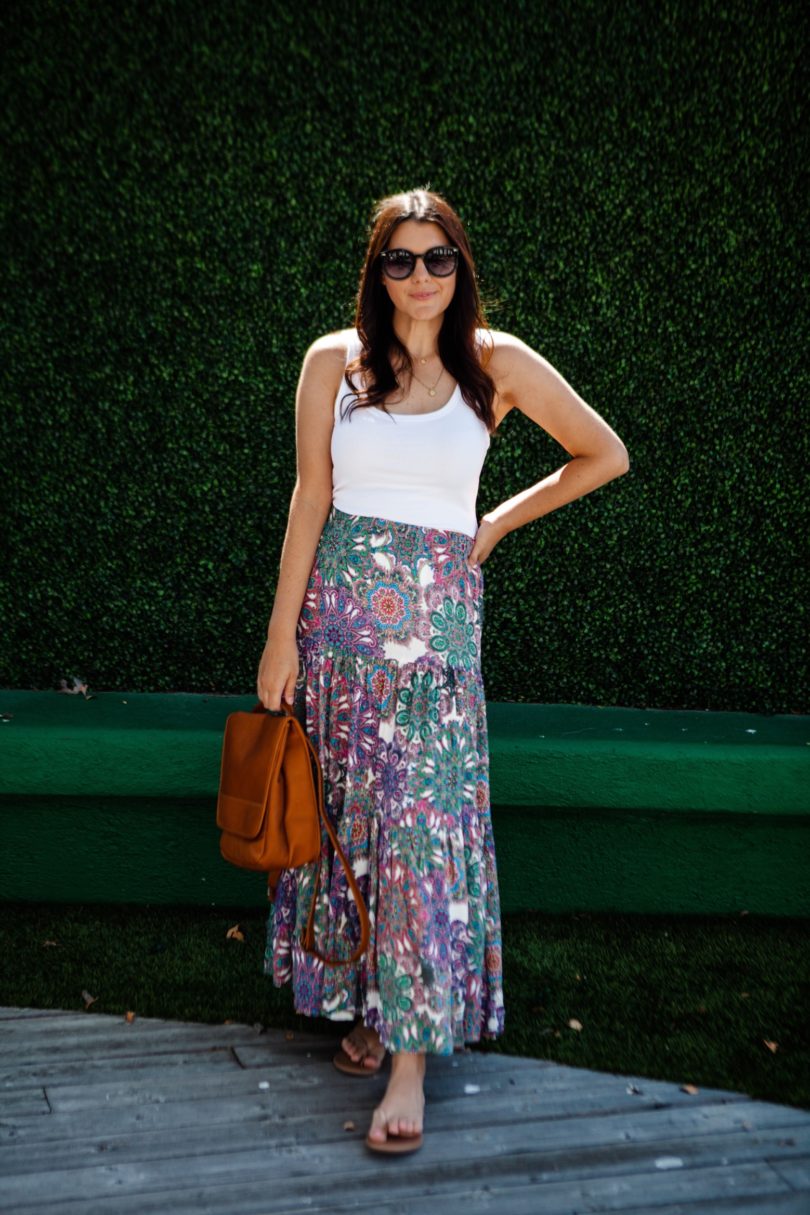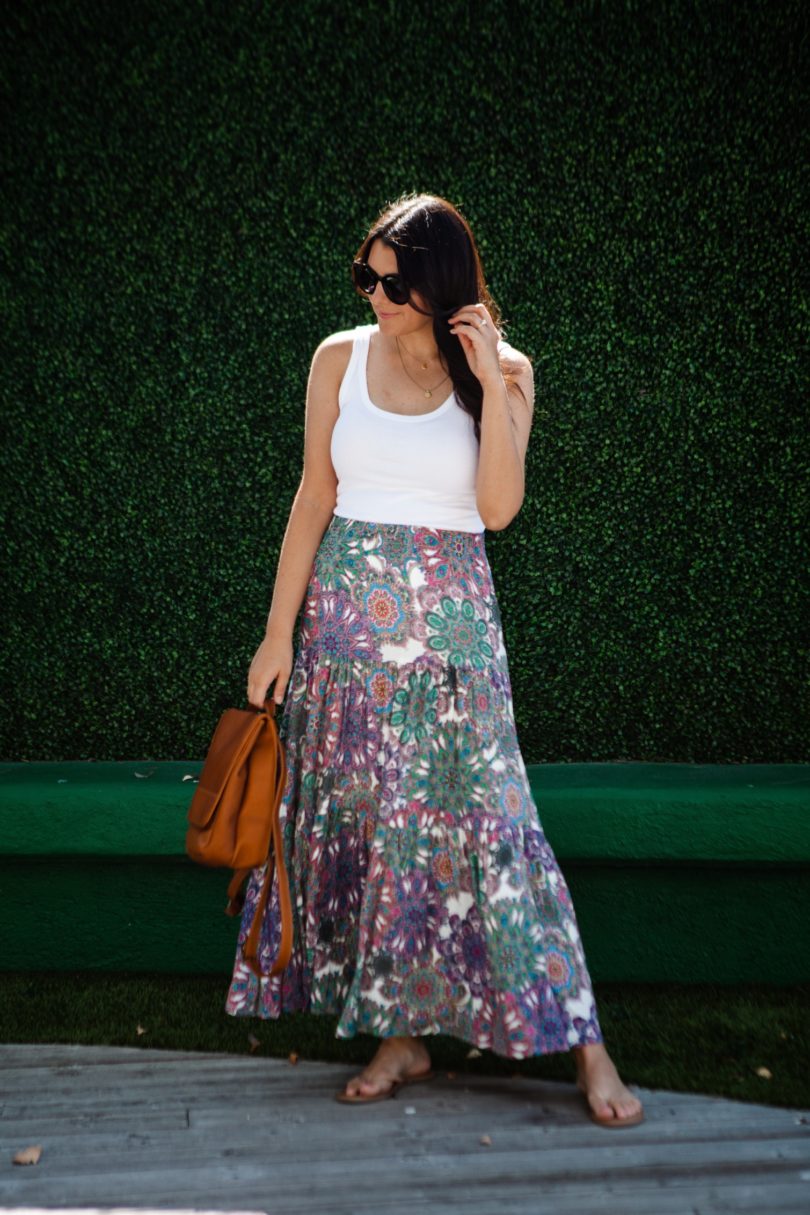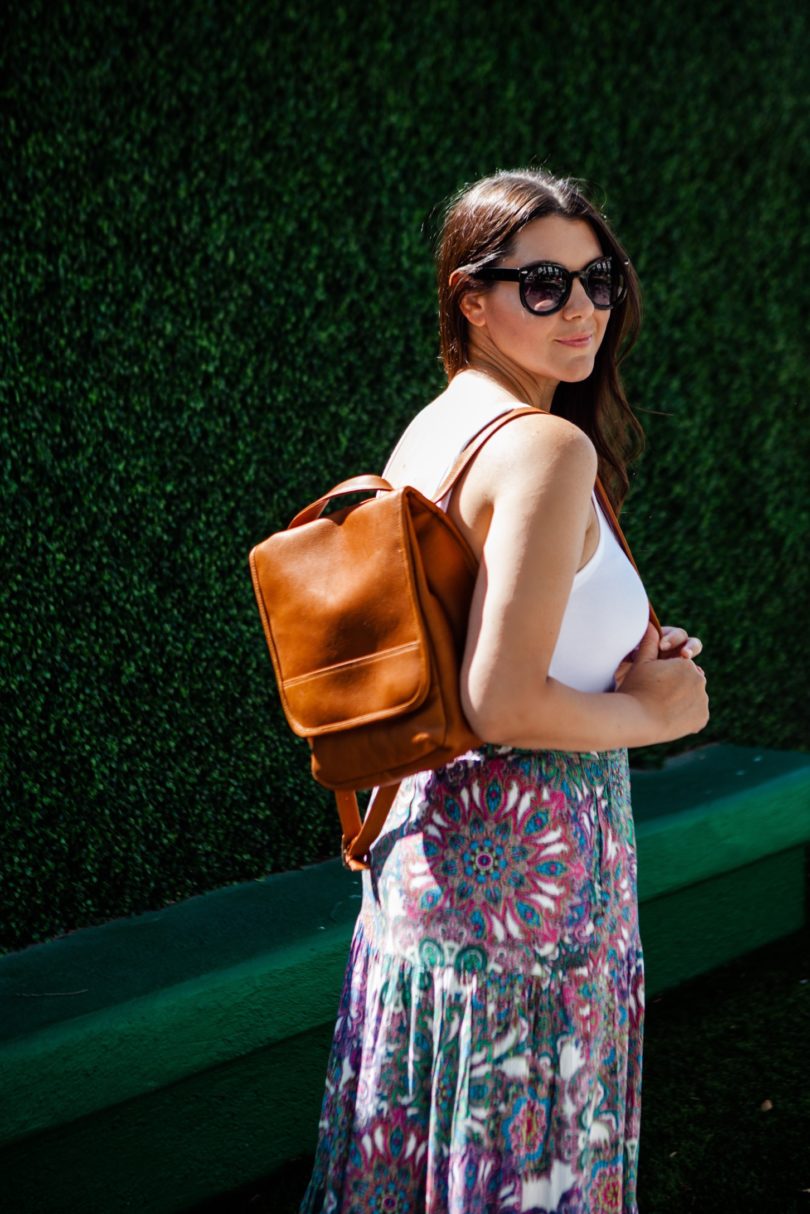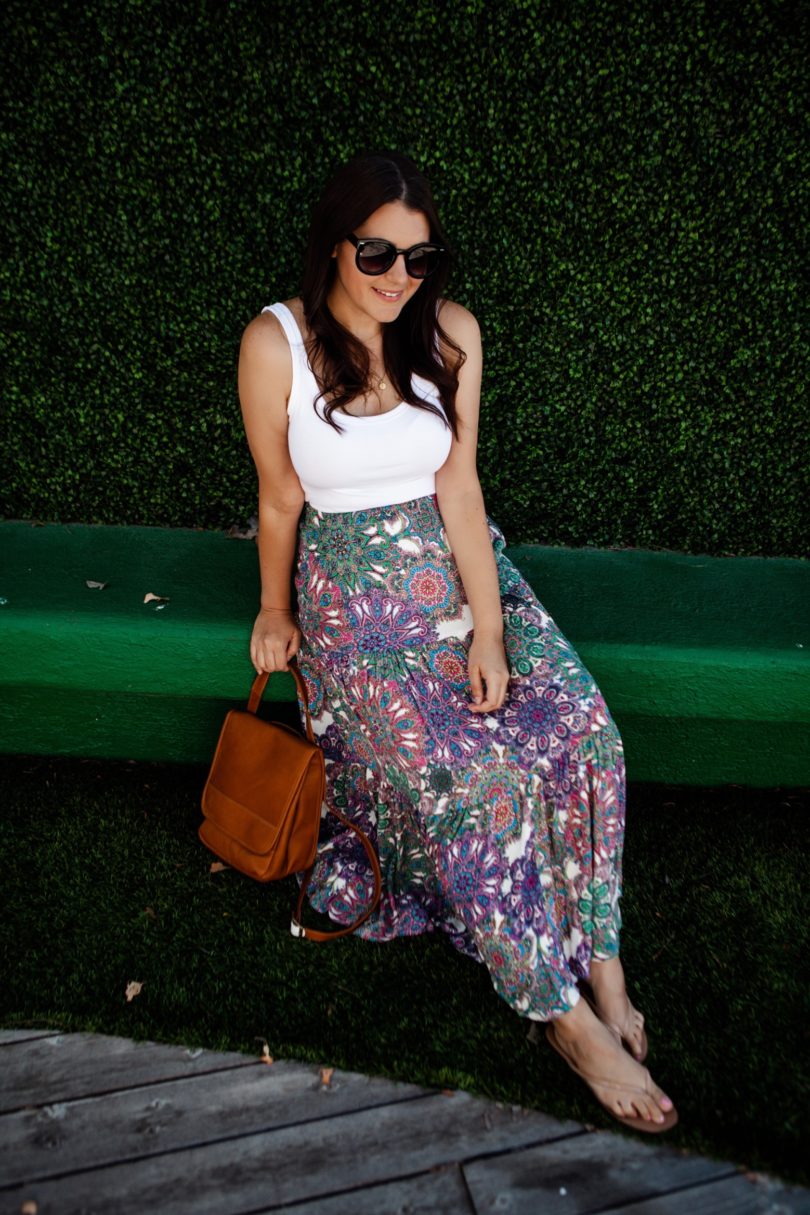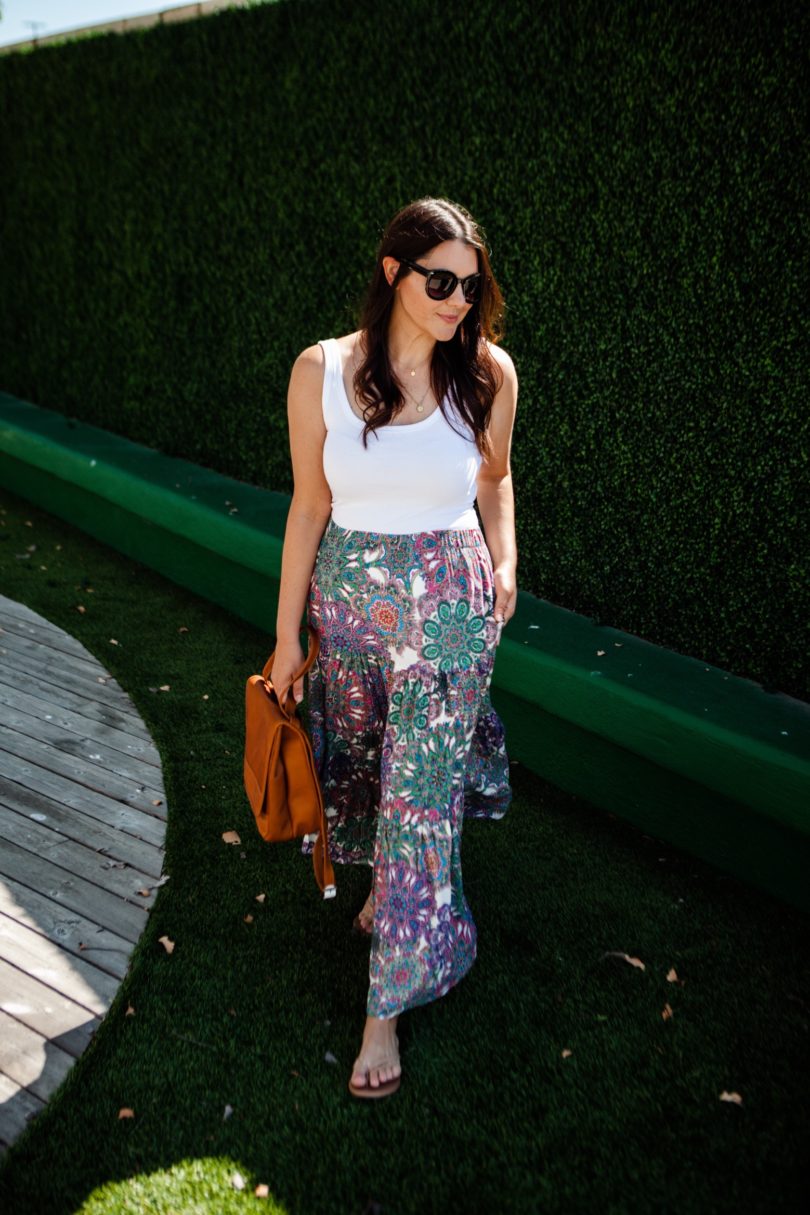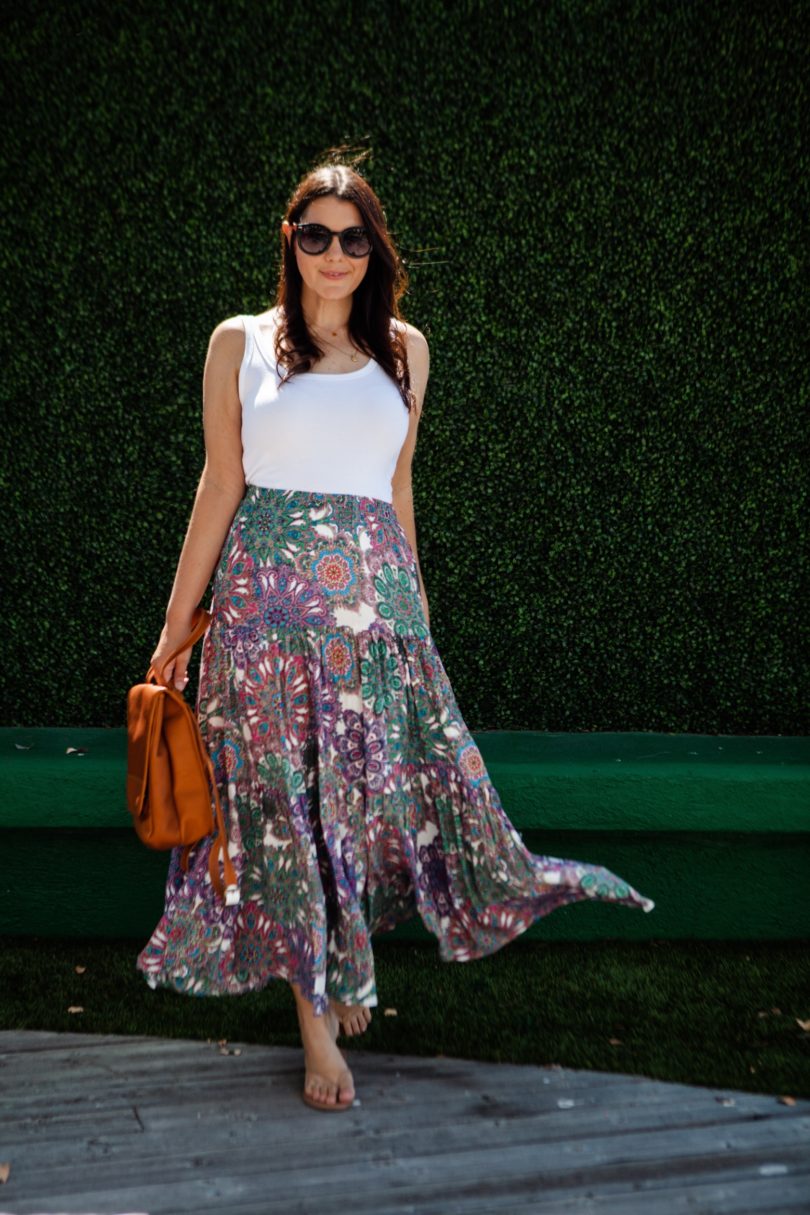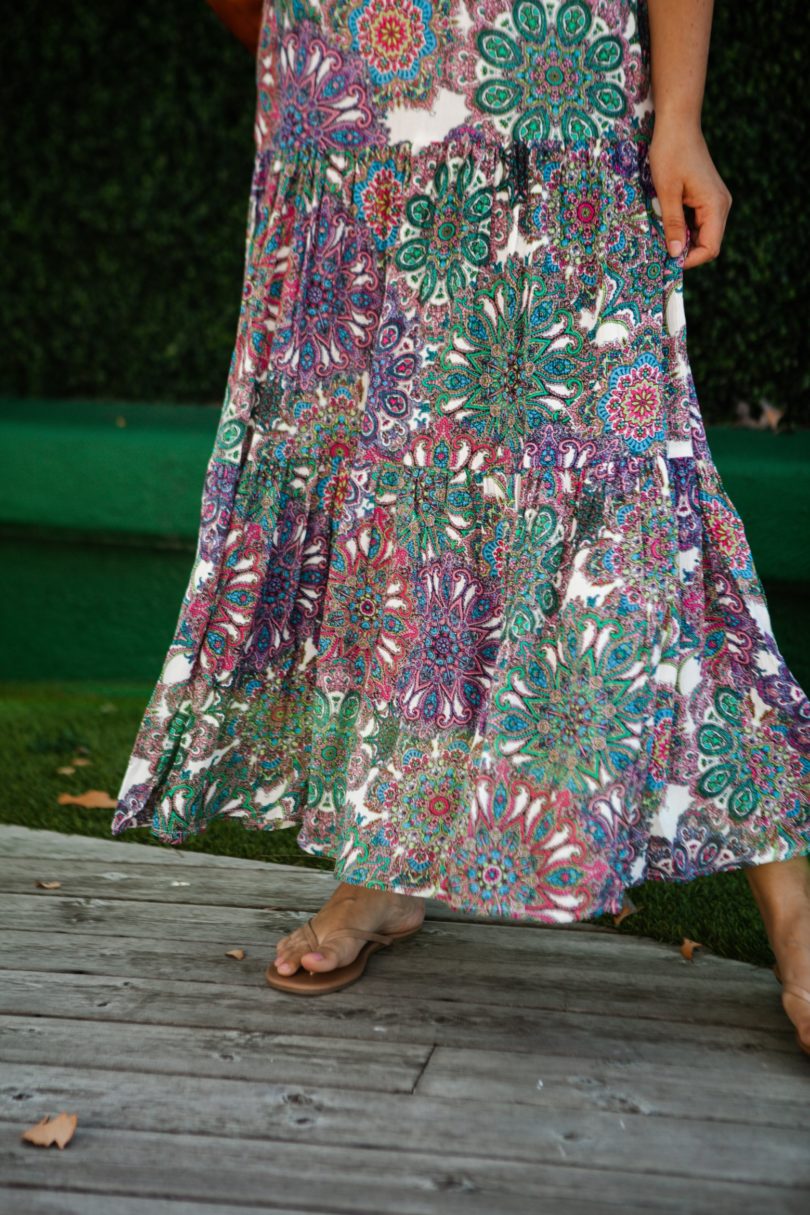 Summer is officially here, my friends. Even though I've been dressing and pretending it's summer for a few months now, I was very excited for the first official day of summer. There really is something so wonderful about the start of summer — there is a peace that summertime brings for me. Everything feels laid back and my style follows suit. Don't get me wrong — I still want to be in a cute outfit but I want to be comfortable and cool while summer vibing. And I found the perfect piece for that.
Let me introduce you to my #1 summer vibe essential: the maxi skirt. Don't call it a comeback, because she's been here for years. This one is lightweight for summer, but not sheer which is so lovely, it fits true to size but loosely and — are you sitting down — it has POCKETS. I MEAN! I didn't even know pockets existed in maxi skirts but now my eyes have been opened. I can wear this as a coverup at the pool, I can wear it around the house or I can wear it out while running errands. This tank top + maxi skirt combo just WORKS. We've been social distancing in our front yard with our neighbors and a couple fo lawn chairs and you know what? Put a maxi skirt on, pour a glass of wine and call it a double date.
This skirt is from Wal-Mart, where I've actually picked up quite a few things this past week for summer(like these $13 pants!). I've been loving all of their Scoop pieces and I'm a standard medium in everything so it makes it really easy to order. Maybe too easy? They have a few markdowns for summer as well — and if you keep this between you and me — some of these things just came out, too! Summer markdowns on the first week of summer? (Find the markdowns here!) I couldn't spell blessed any other way.
I'm going to be doing a try-on with a few of the things I've picked dup but below I rounded up a few maxi skirts + dresses that I loved! I have the animal print dress, the floral maxi, the white maxi skirt and this one here. They were such good prices and the fit is spot on, so I thought I'd stock up. Don't judge, I can't help that I love too much.
Maxi skirts + Dresses For Summer

These tanks deserve their own post but I feel like a white tank is another essential for summer. You can pair it with anything and it's just an easy top to wear. This one came in a three-pack which is nice for all of us stain-magnets out there. You can find these tank tops here. I am in the medium and they fit true to size. Great quality, too! Not sure and not too stretchy or too tight AKA it was a pretty smooth back!
*This post is in collaboration with Wal-Mart. Thank you for supporting the brands that support this blog! All thoughts, opinions and purchases were my own.