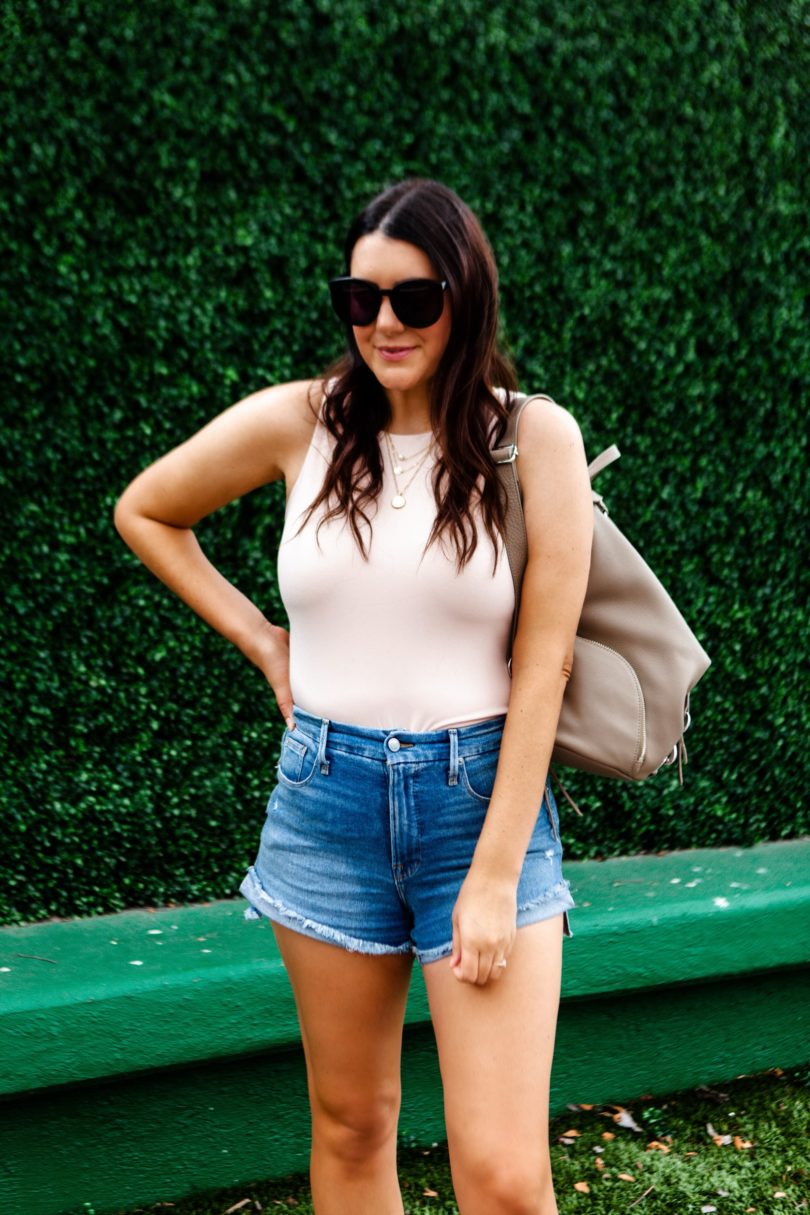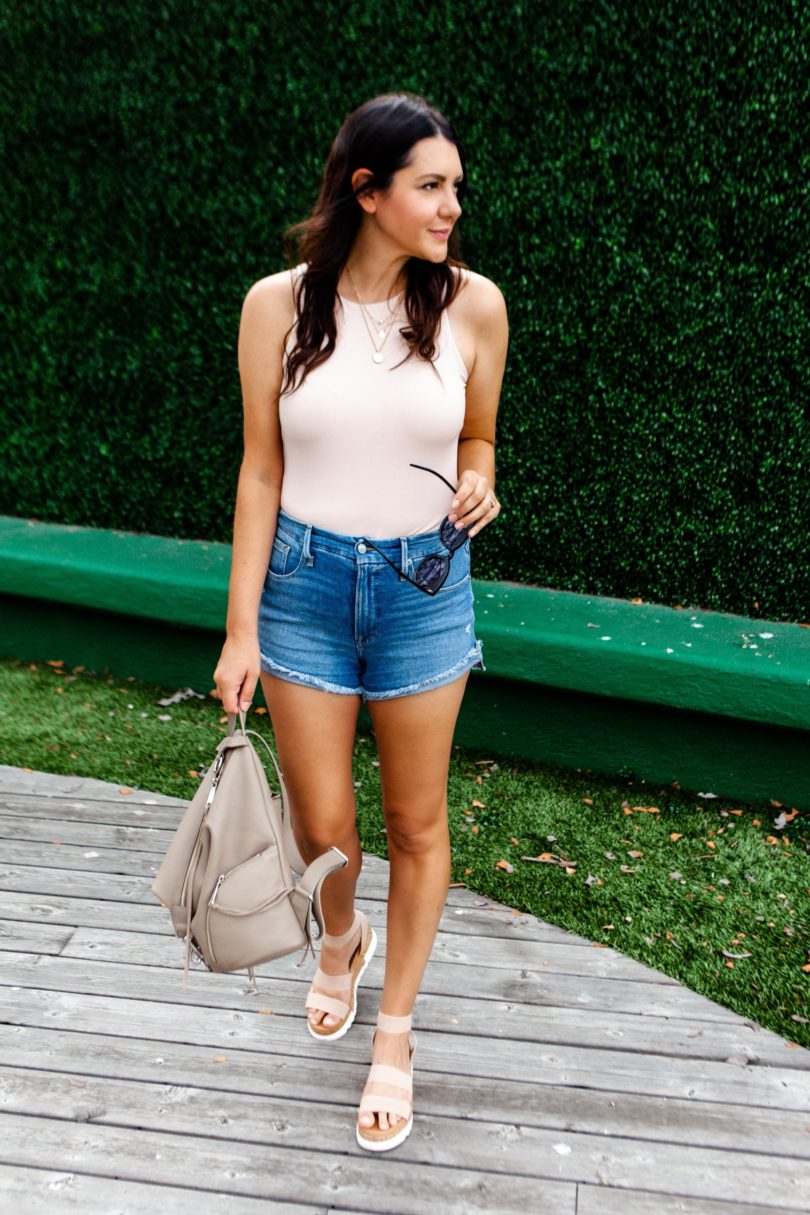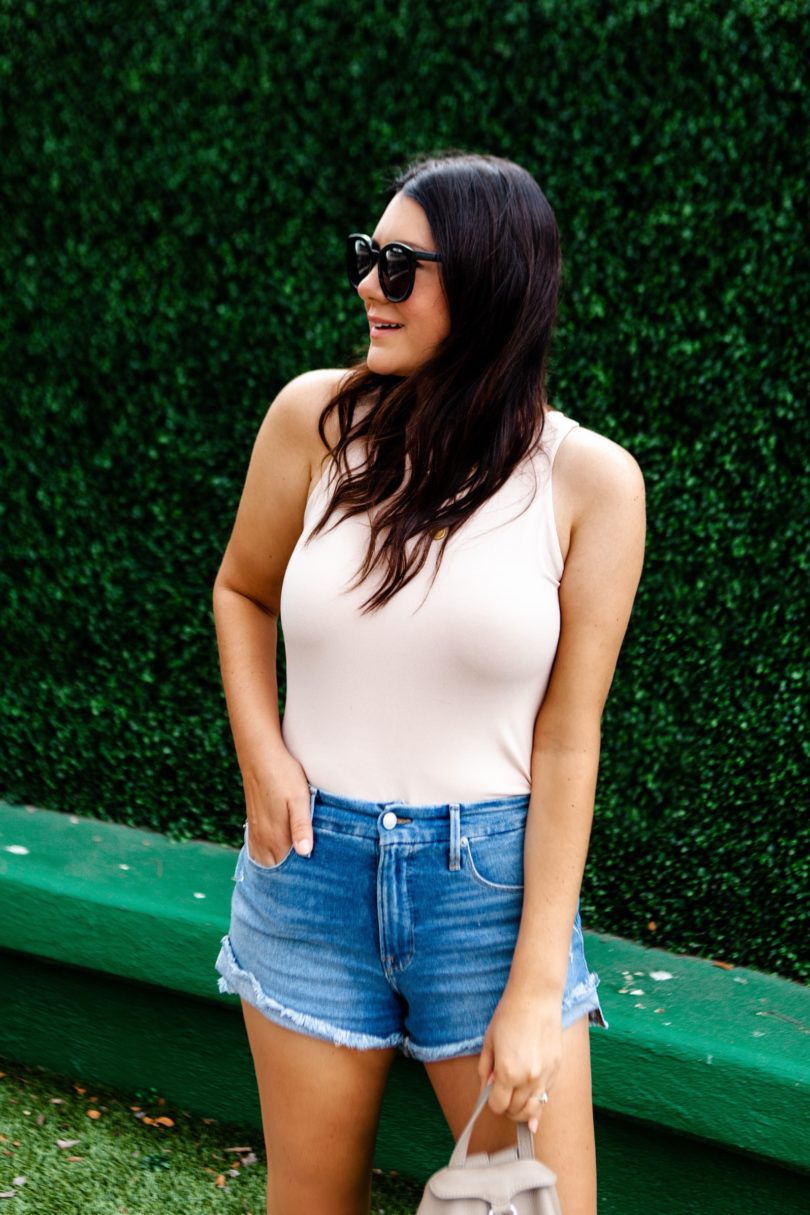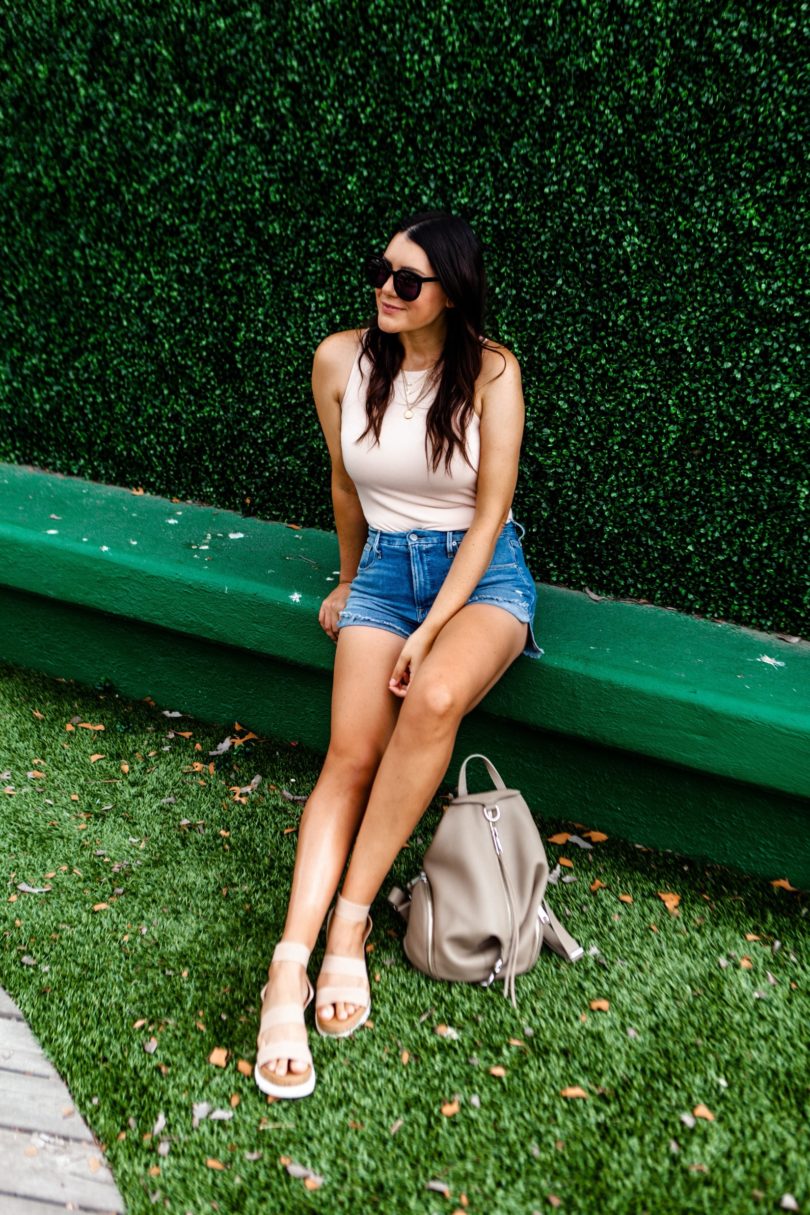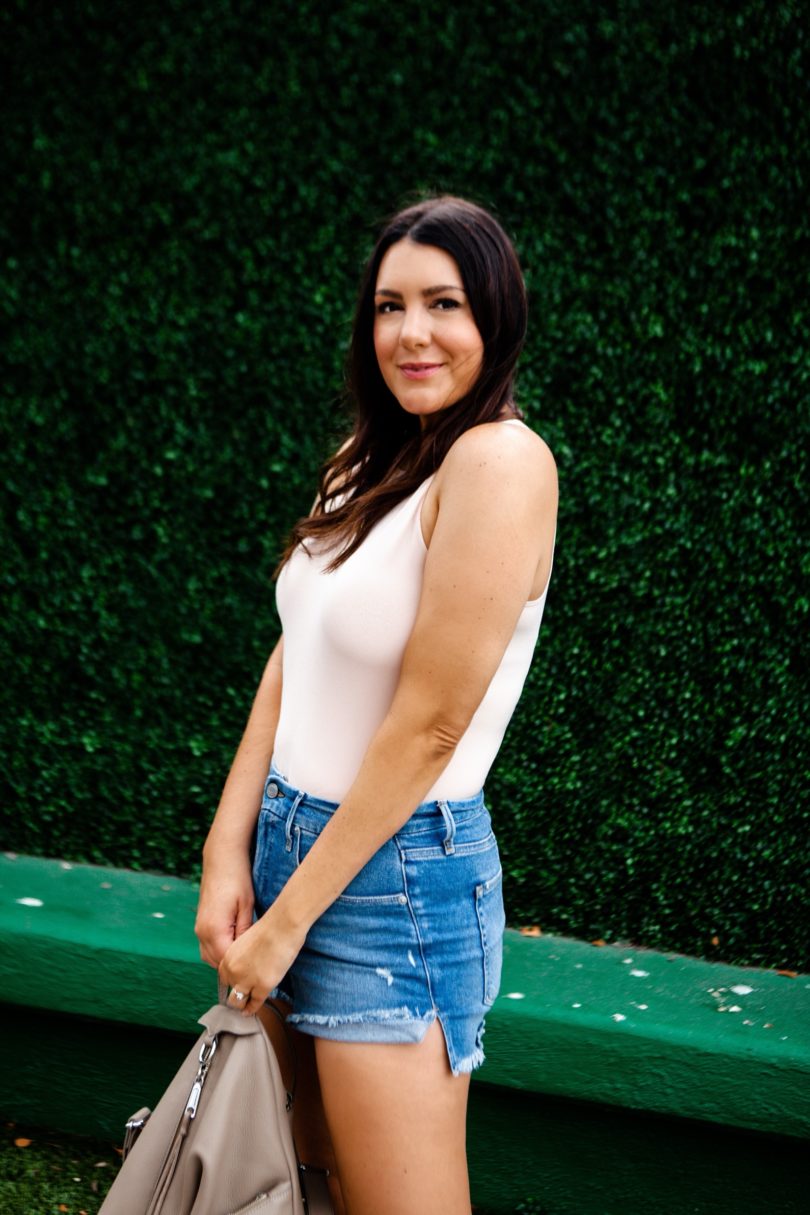 What do we think about body suits, eh? I've been a bit suspicious of this trend, secretly hoping it would go away because I like it so much but don't feel like I can pull it off. This stems from a dark place in my childhood where one piece swimsuits and Delia*s catalogs existed. I remember wearing my first body suit in — I wanna say middle school, perhaps around '96 — and I quickly realized in the school bathroom that one pieces were not for my long body. But fast forward 24 years, what goes around comes around and the body suit is back, baby. (So are bucket hats. What a time to be alive.) And to my delight, they have made a few body suits now with the long bodied woman in mind. This one I'm wearing is super stretchy yet somehow it doesn't cling to every little bump. So shout out to the fashion scientist who have been working round the clock for 2 and a half decades to finally get the body suit right. We see you and we salute you.
This body suit is actually a best seller right now from my latest try-on in stories. It's truly a gem. It's double sewn, so it's two layers and it's really a smooth fit. I sized up to a large because of said torso and would suggest the same if you are tall and/or have a bigger chest. If not, your TTS will be just fine. It's hot here and I'm lazy so I just tossed my shorts on with this look, but this body suit could easily be paired with high waisted trousers, denim or a flowy skirt. AKA I could have tried harder to style this one piece wonder but the heat got to me and I gave up.
You can find this body suit here!
I won't lie I put these platform sandals on today and it felt WEIRD. This is the closet to a heel I've had on in a few months. I started thinking back, trying to remember the last time I wore heels and I think it's been a month? And I kind of don't miss them? I say that with a question mark so that if I need to take that statement back I can. But for now I'm definitely not missing heels. Do you think they are missing us? Maybe I should go check on them just in case.
You can find my sandals on sale here. 
Also — Is it bodysuit or body suit? One word or two? Body-suit? Now I'm just being ridiculous.