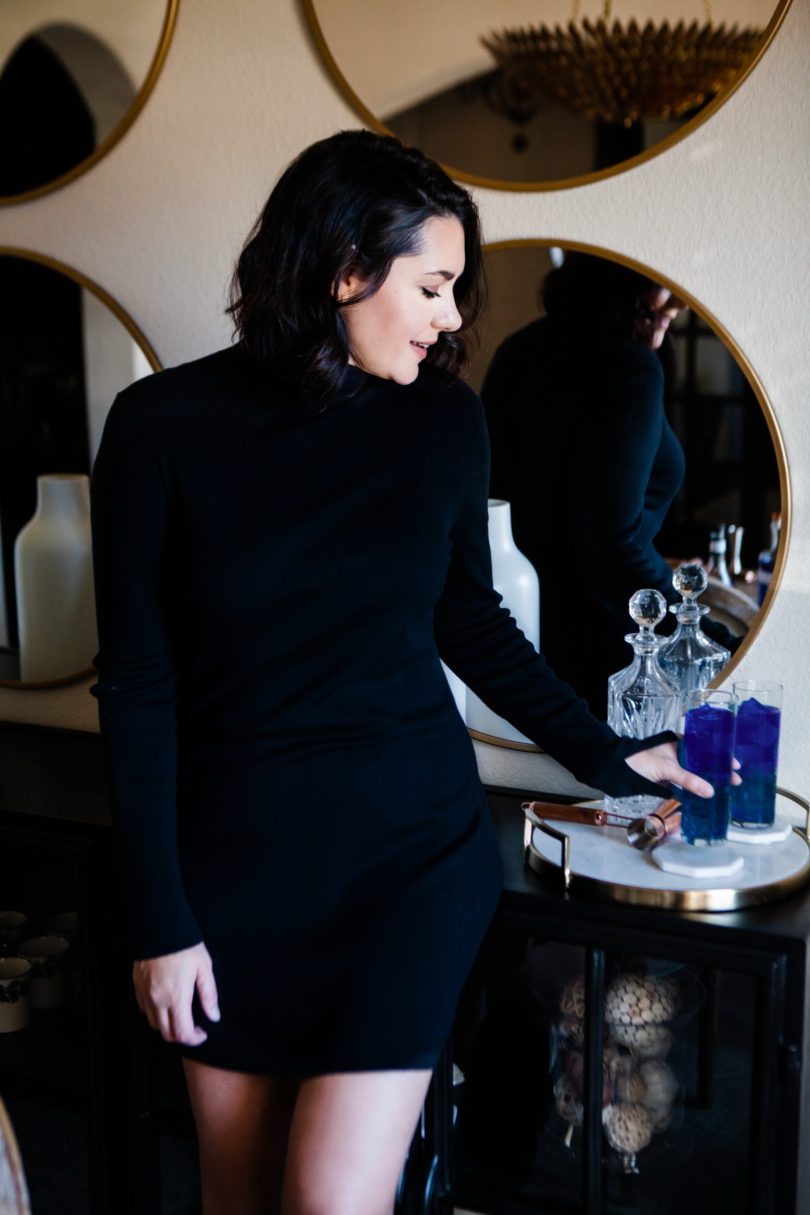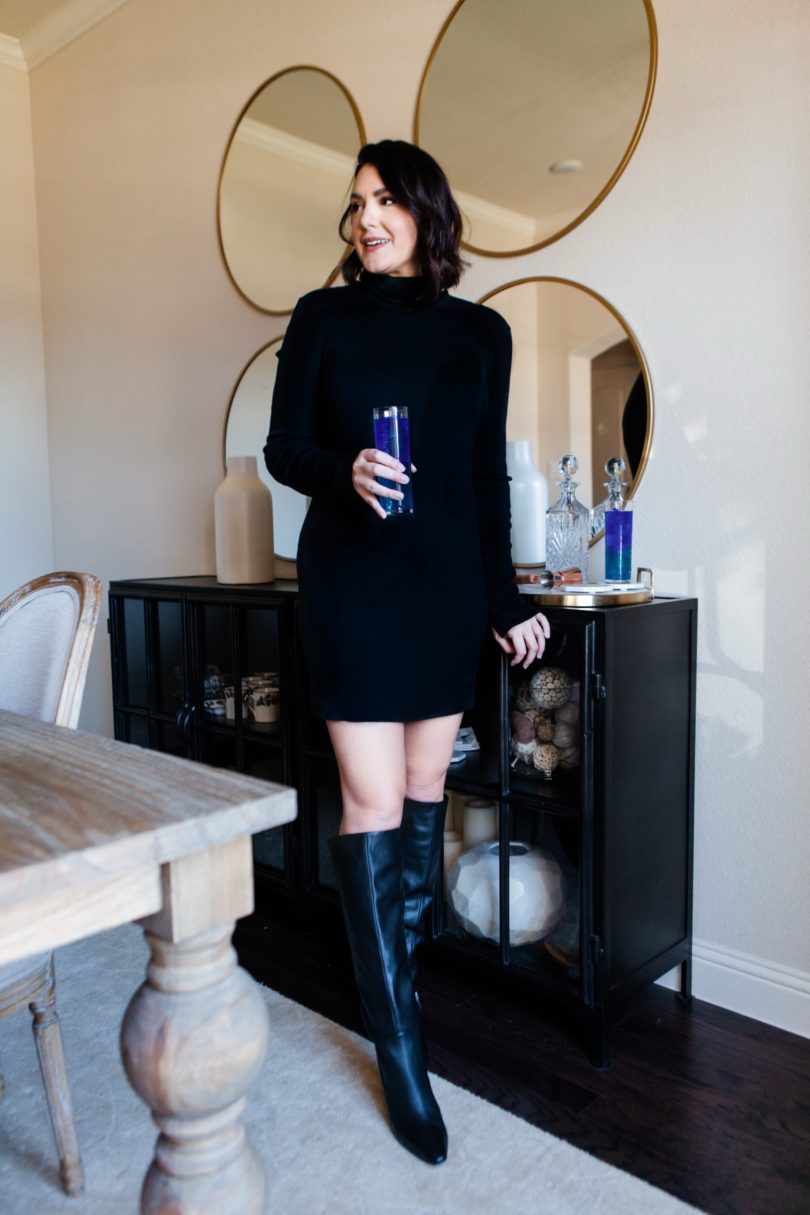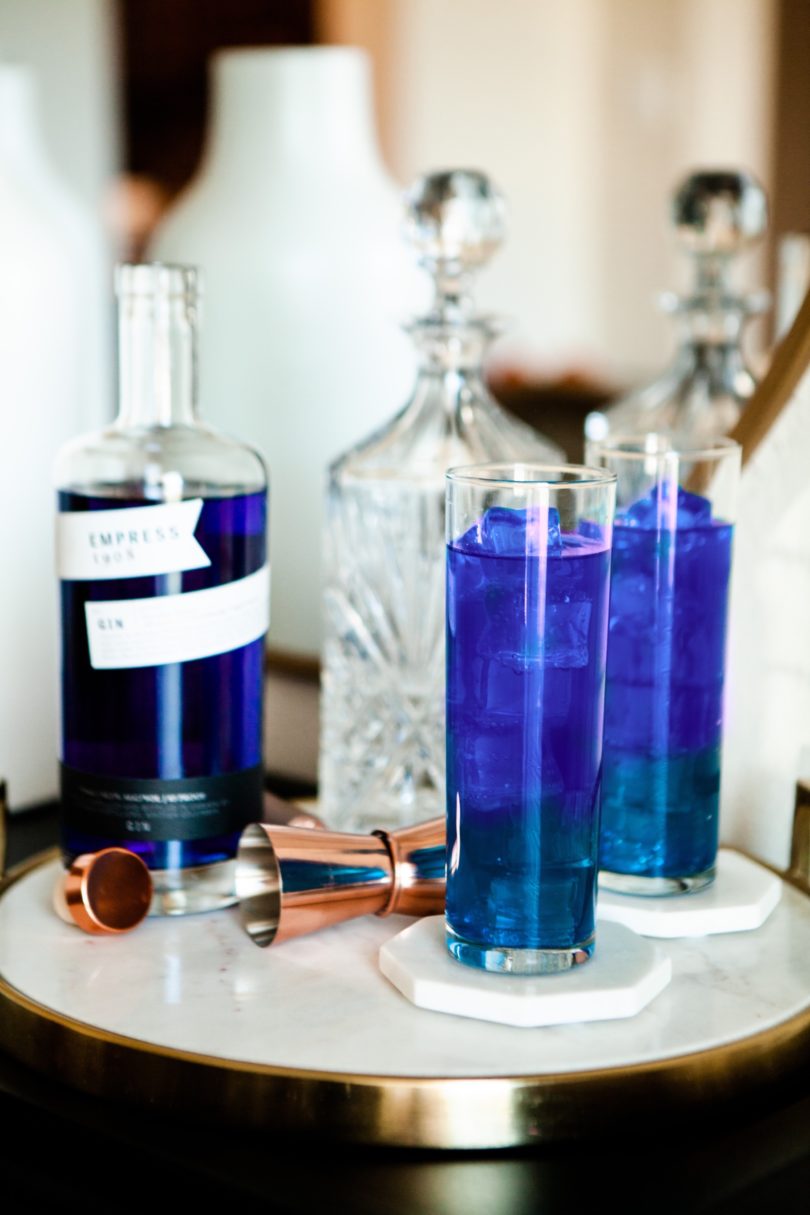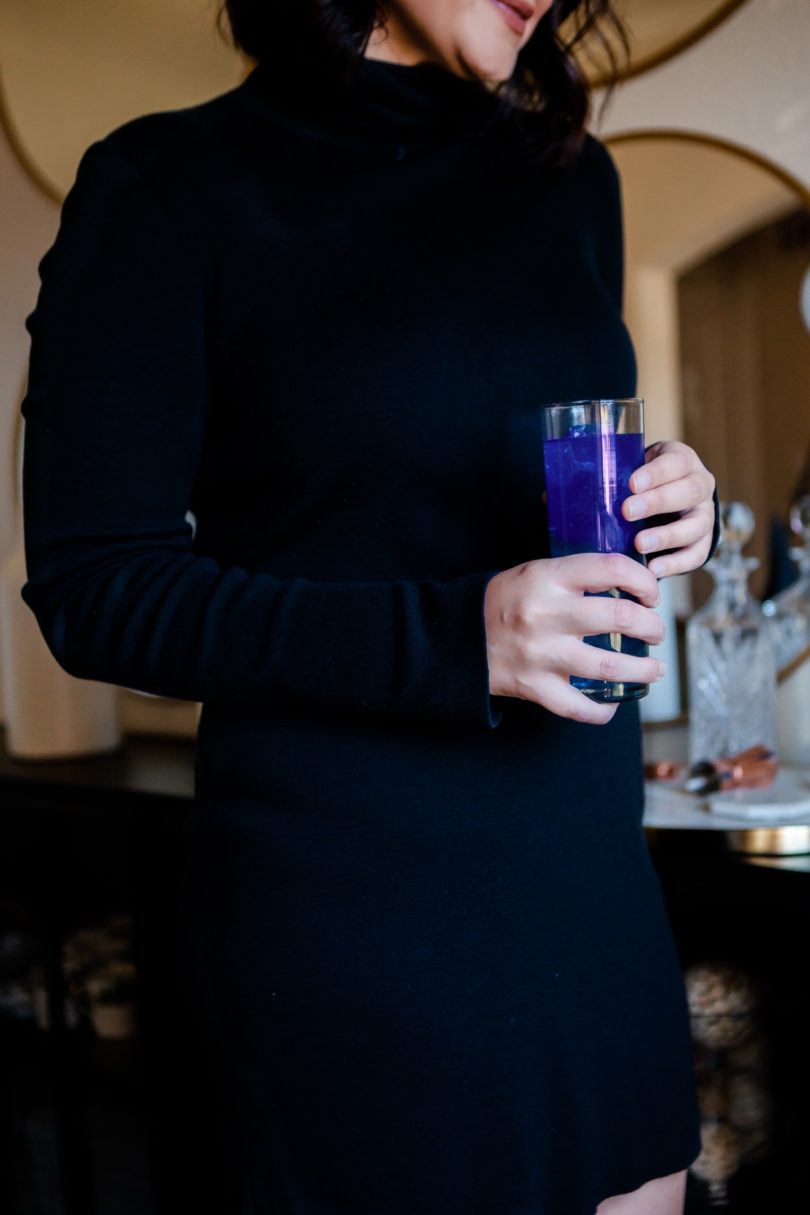 Since it's Halloween and one of my favorite holidays, I thought we have got to do a halloween themed cocktail for Drinks + a Dress. And I'll be 100% honest — I had FULL intentions of dressing up in my green makeup / full witch costume today complete with green witch hand gloves but we COULDN'T FIND THE GLOVES. And if you are going to do it at all, you gotta go ALL the way. If you're gonna do halloween spooky witch, you gotta have the green spooky hands. I don't make the rules. I also hate to admit that we looked for a solid hour everywhere in our house for those damn gloves. I was in a full witch costume while tearing our house up and then Bryan and I got into a small, stupid fight. He at one point looked at me and said 'I can not take you seriously right now.' For about 5 seconds I thought he was being combative and then I realized I looked like the wicked witch from Oz and guess what? The fight was over. So what I'm saying is next time you fight with your partner, do it in a halloween costume. Fight will be over in minutes. No one wins but no one loses, you know?
So we called it and I went with plan b which is a favorite dress from last year. A turtleneck dress (a similar one is here!)

Let's get to the drink! No spells needed.
Witches Brew Cocktail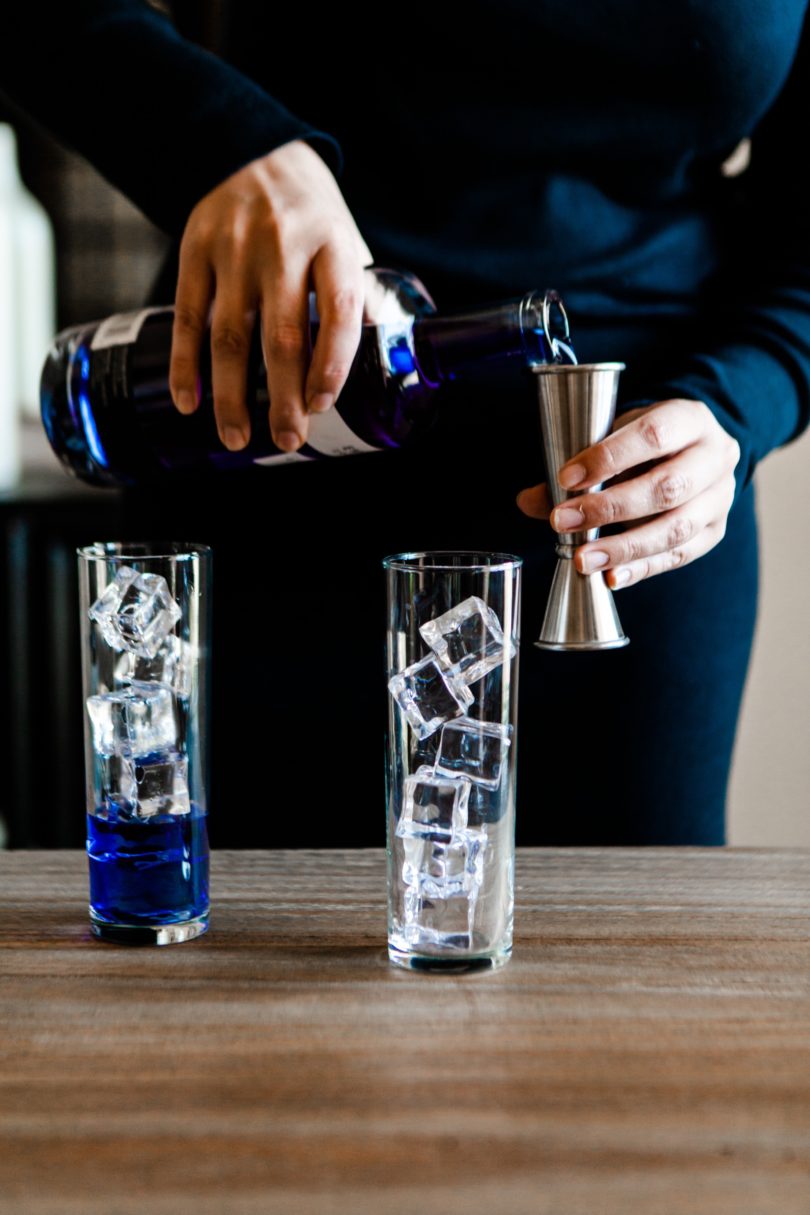 Ingredients
2 oz of Empress Gin
2 Sparkling Lemonade
1 oz of Blue Curacao
Directions
So this drink is actually quite fancy! This gin is known for its beautiful indigo color and is kind of pricey, but if you are a gin aficionado, this is a fun one to have. Sparkling lemonade is kind of hard to find so you could also just do some champagne or sparkling wine!
This is a layered drink but it's kind of a tricky one. The Blue Curacao *should* settle at the bottom but it took us a few tries. So if you don't need it for aesthetics then just pour it in like normal. Start with a glass of ice, then pour the Empress Gin in first (it's the prettiest gin!), then layer on the sparkling lemonade. Next slowly and from the side, pour in the Blue Curacao. It should layer but it took us a few times and I have no idea what we did right or wrong. It all felt the same! So maybe you DO need a spell for this drink…
Happy Halloween, friends!