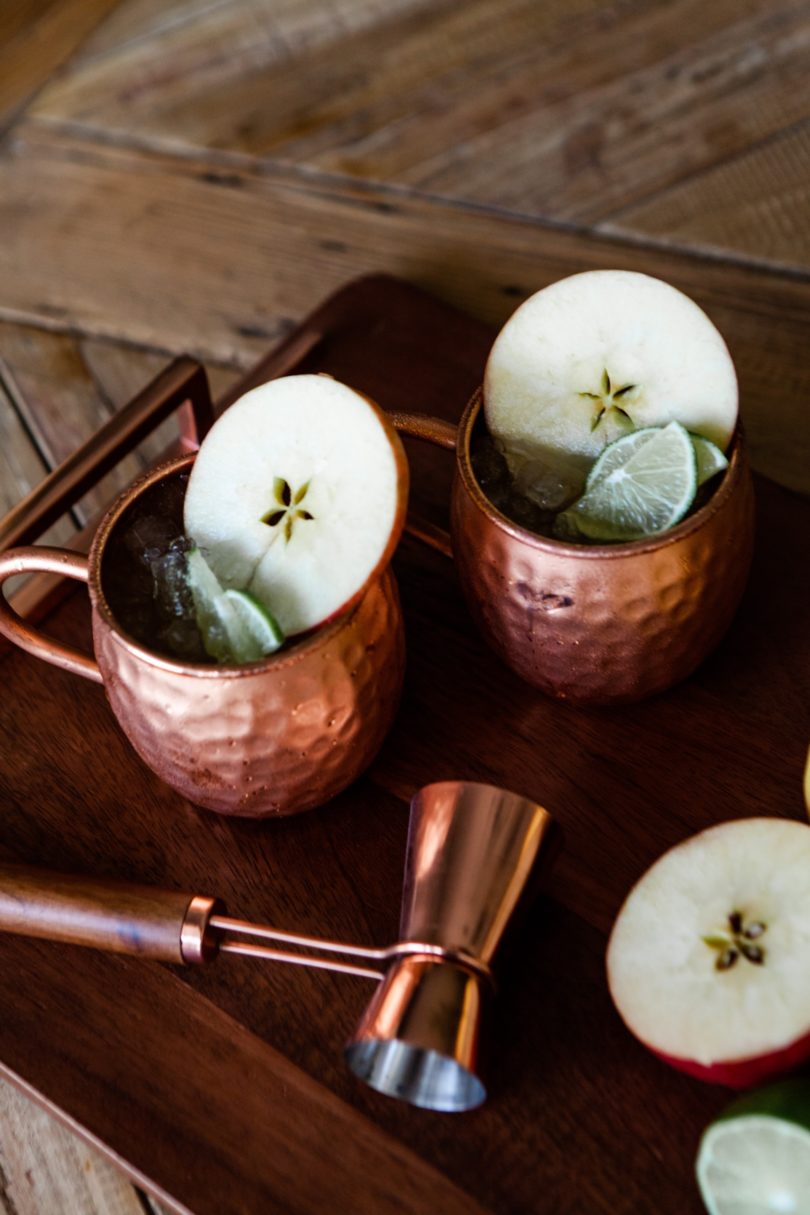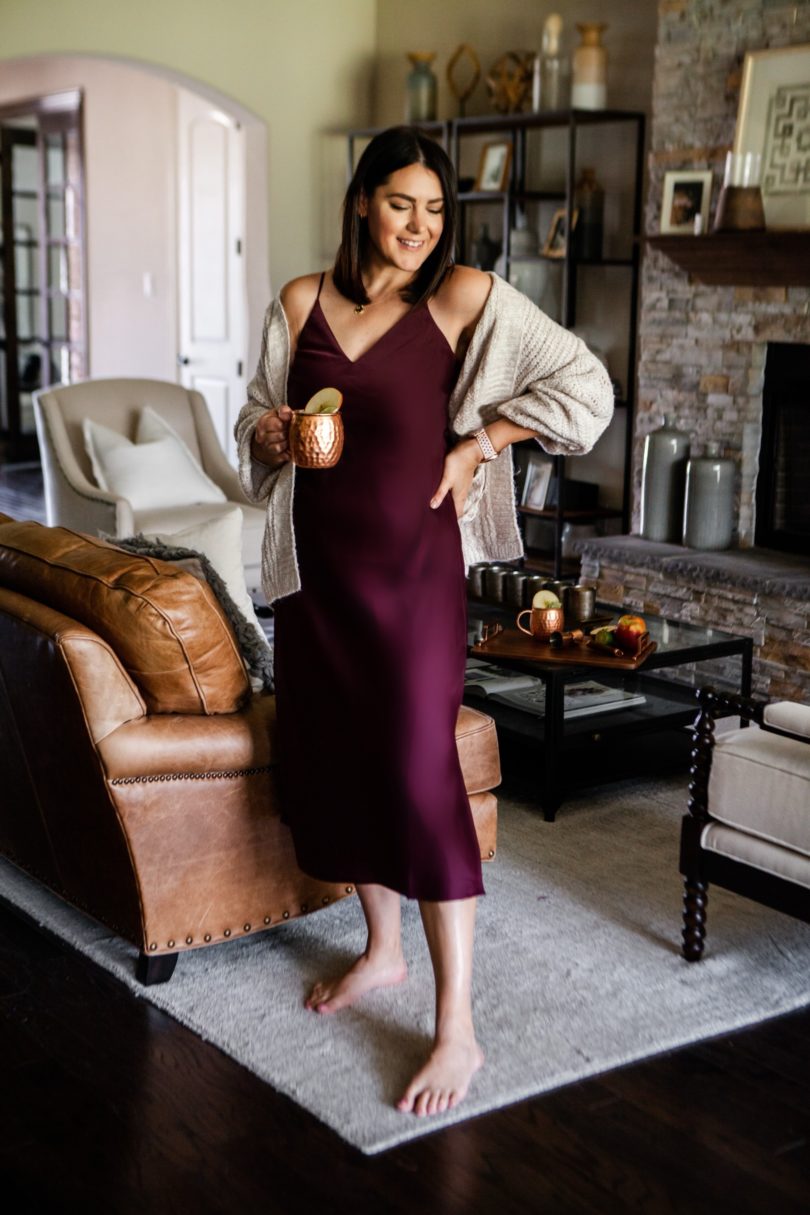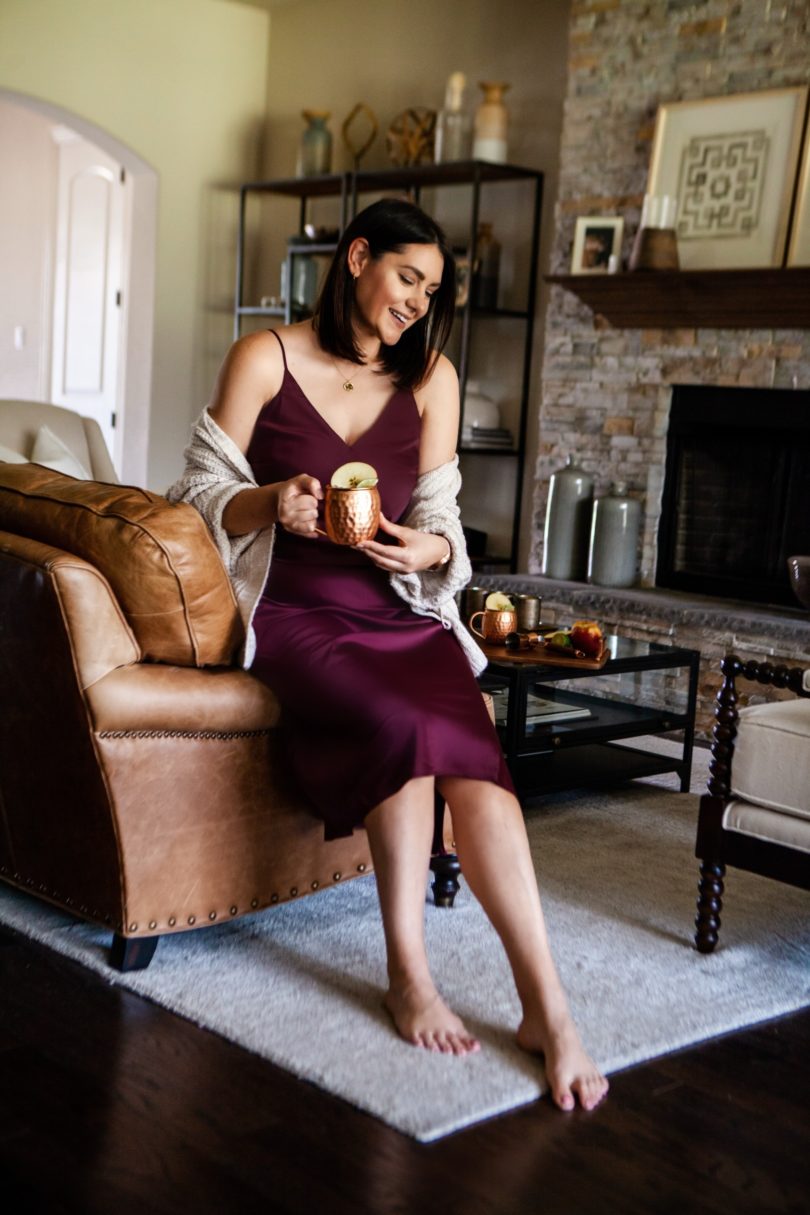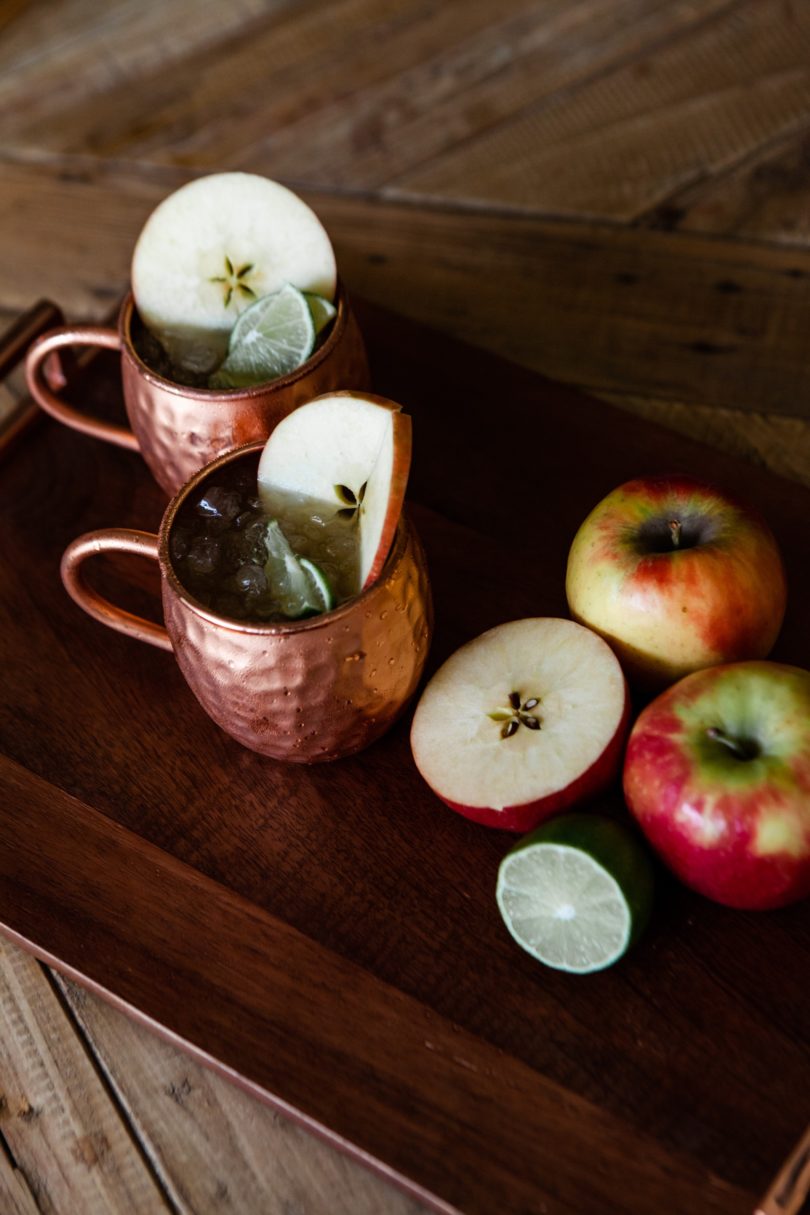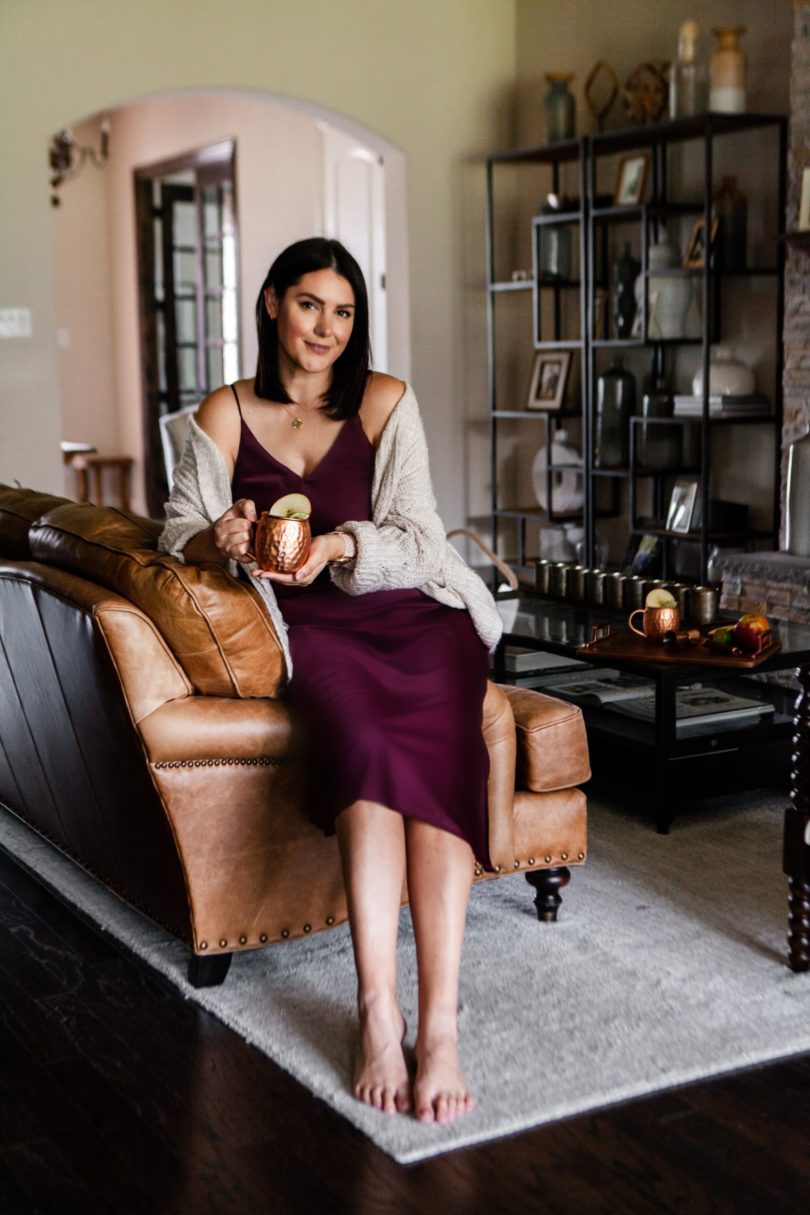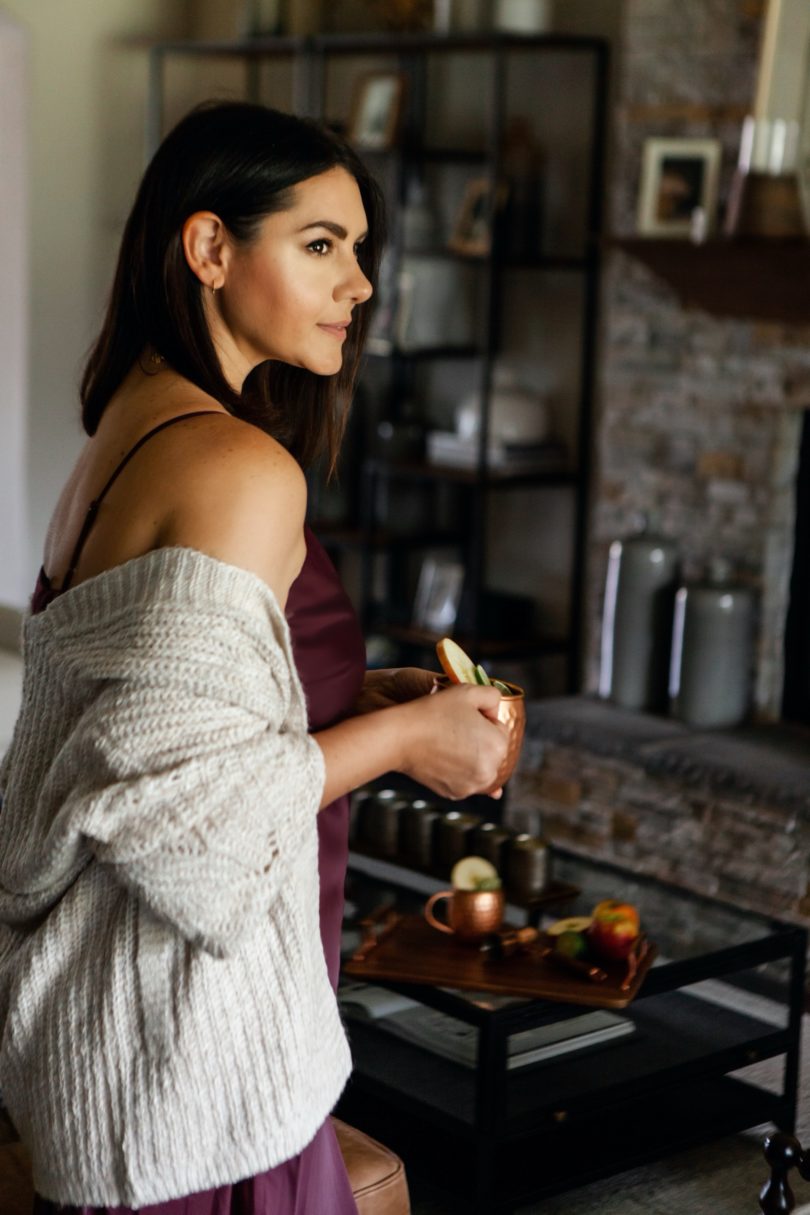 (Prologue Slip Dress / Abercrombie Cardigan)
Welcome to drinks and a dress, fall edition! When we started this in quarantine I didn't really know how far we would take this series but you guys love it and we love doing it! I've never really thought about seasonal cocktails before but I stumbled upon (many) recipes for an Apple Cider Moscow Mule and let me tell you — it's delicious. Like maybe better than the original in my opinion. But I'm getting ahead of myself — let's talk the dress!
This slip dress is the real deal and I'll tell you why. The fabric is slinky like silk but it's a thicker and more structured fabric for fall, so it doesn't cling as much to my body. The weight of the dress makes it fall so beautifully, too. If you're looking for a really great option for family photos this fall, this dress would be perfect! Find this dress here.
Oh and yeah, I'm always chilly in our house so I tossed on a cardigan. You can find this cardigan here!
Apple Cider Moscow Mule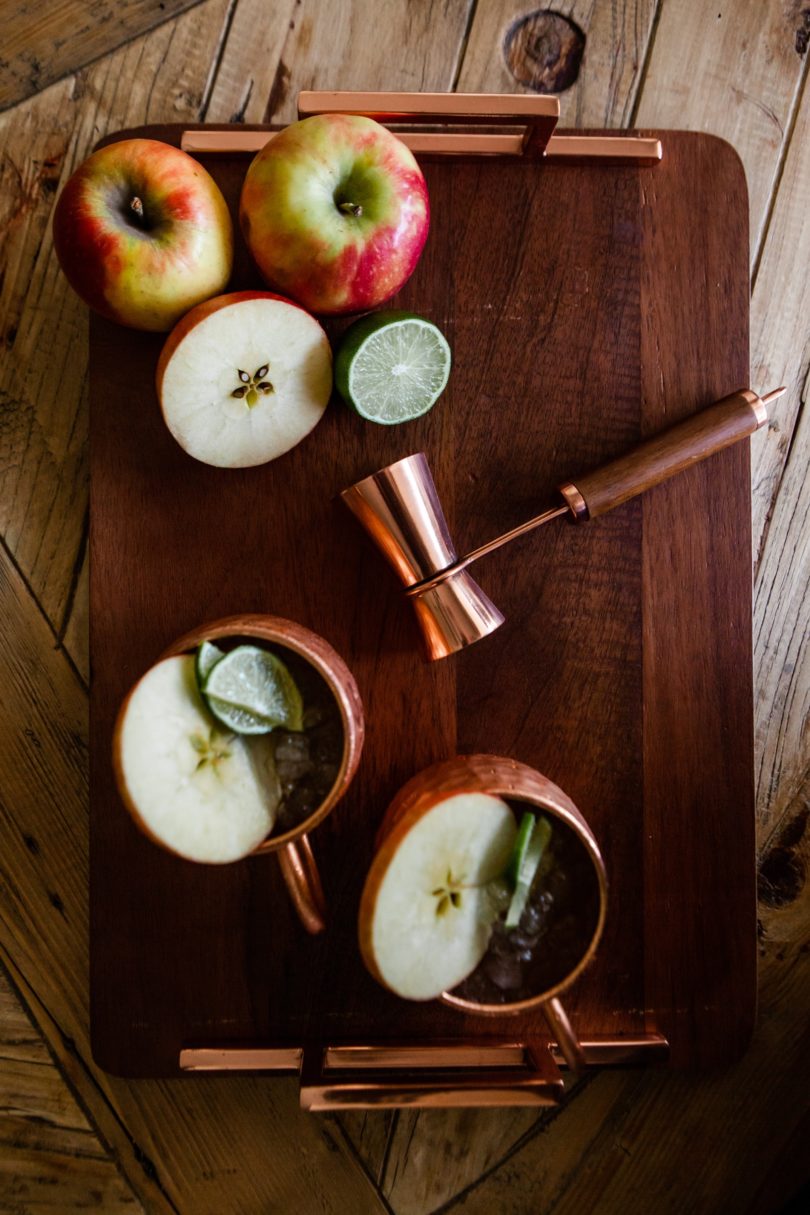 4oz Apple cider
3 oz of ginger beer
2 oz of vodka
Squeeze of lime juice
This is such an easy drink to mix up! No shaking involved. Fill you cup to the top with ice (we used Sonic ice!), then pour the apple cider, ginger beer and vodka in! Give it a stir and squeeze about a tablespoon of lime juice. Add garnishes if you like or just start sipping!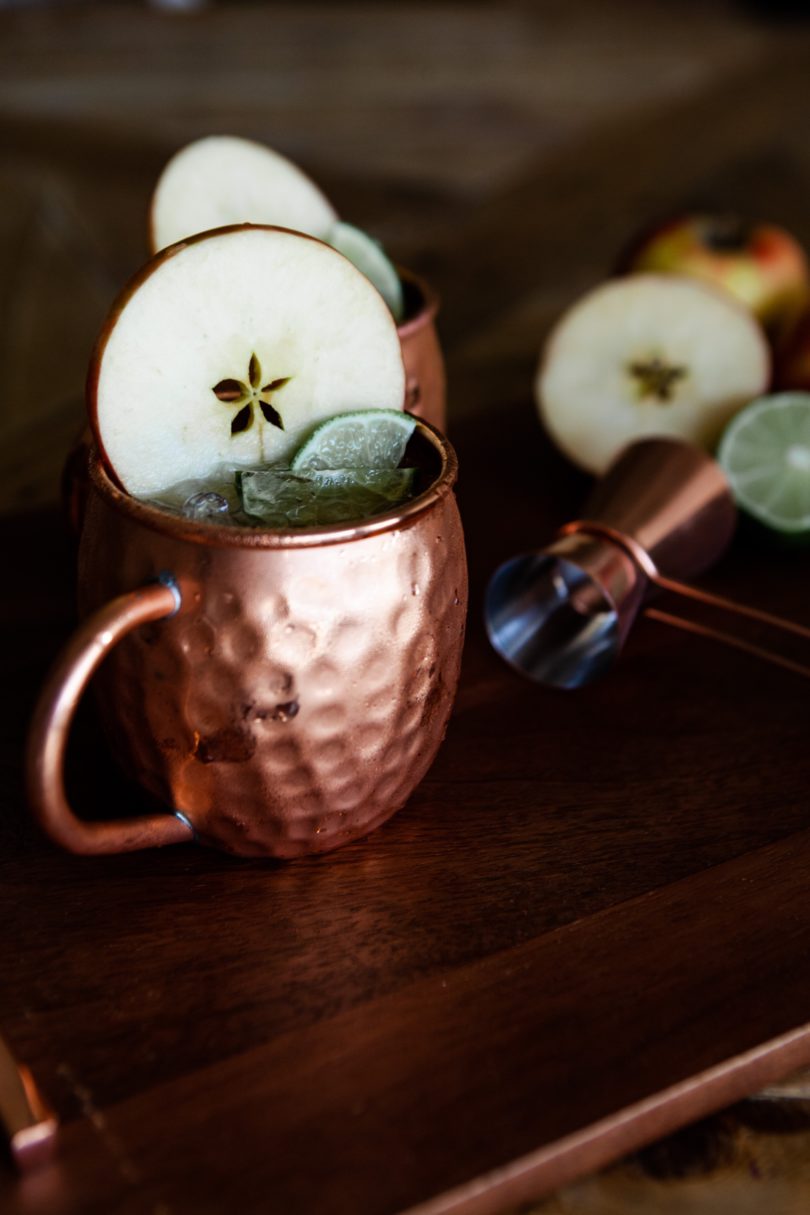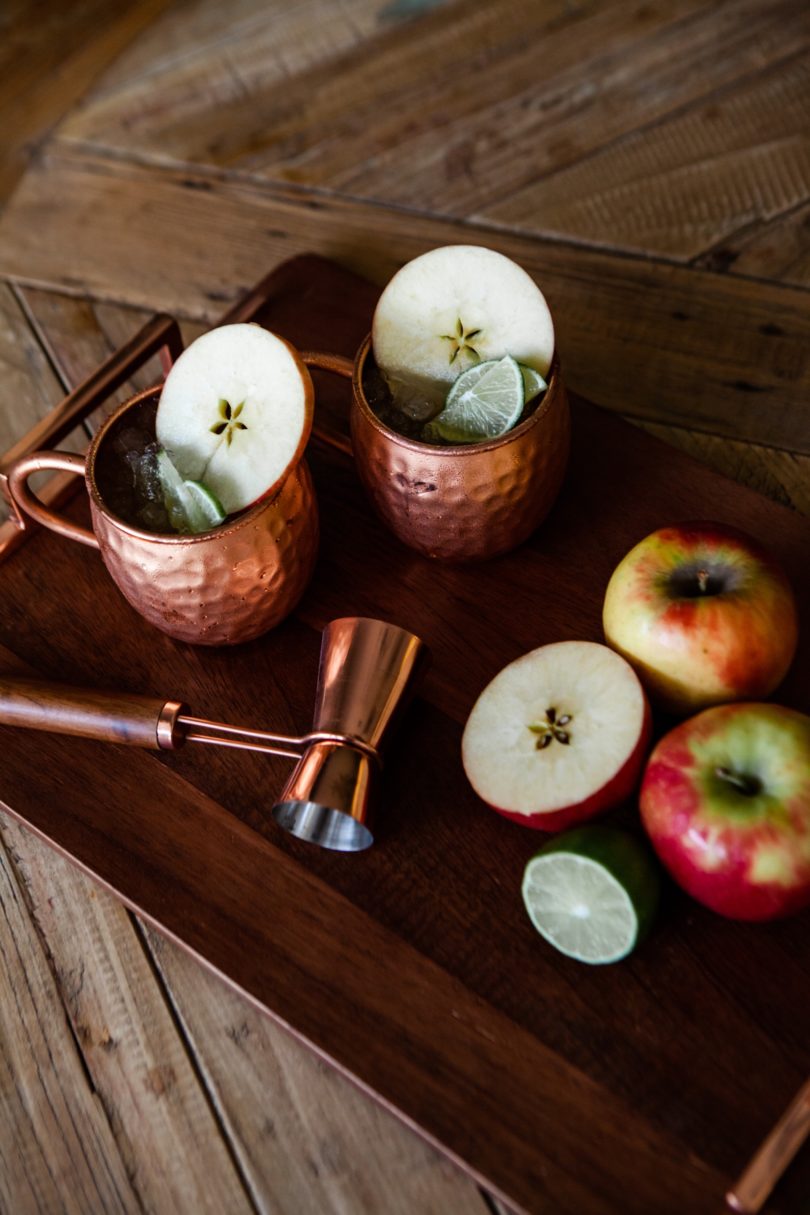 Cheers, my friends! Have a great weekend!