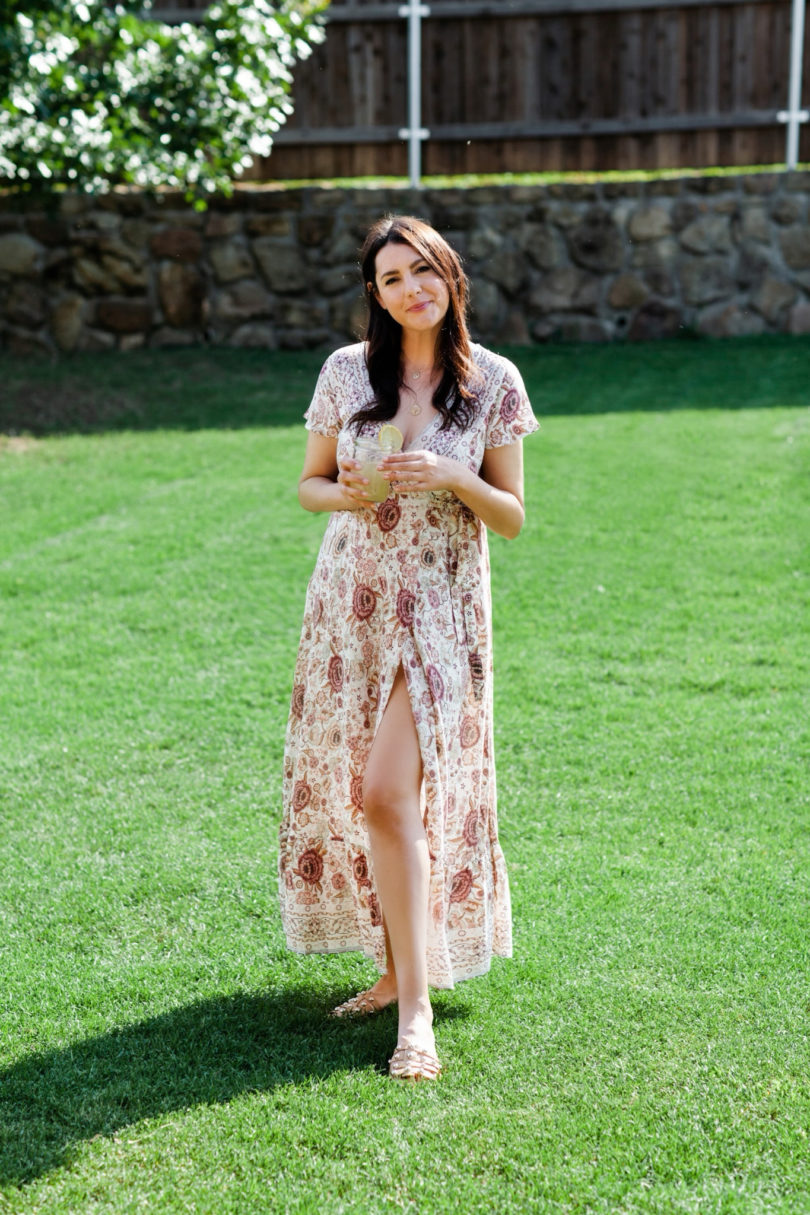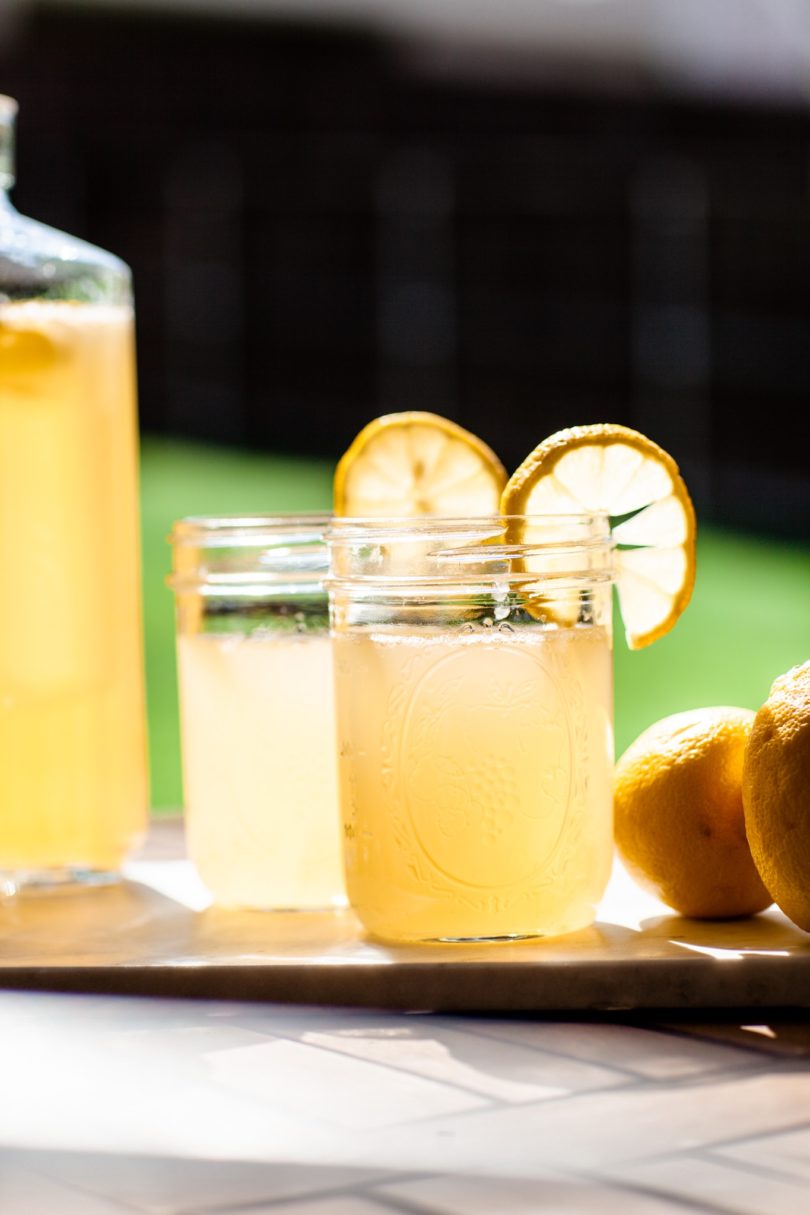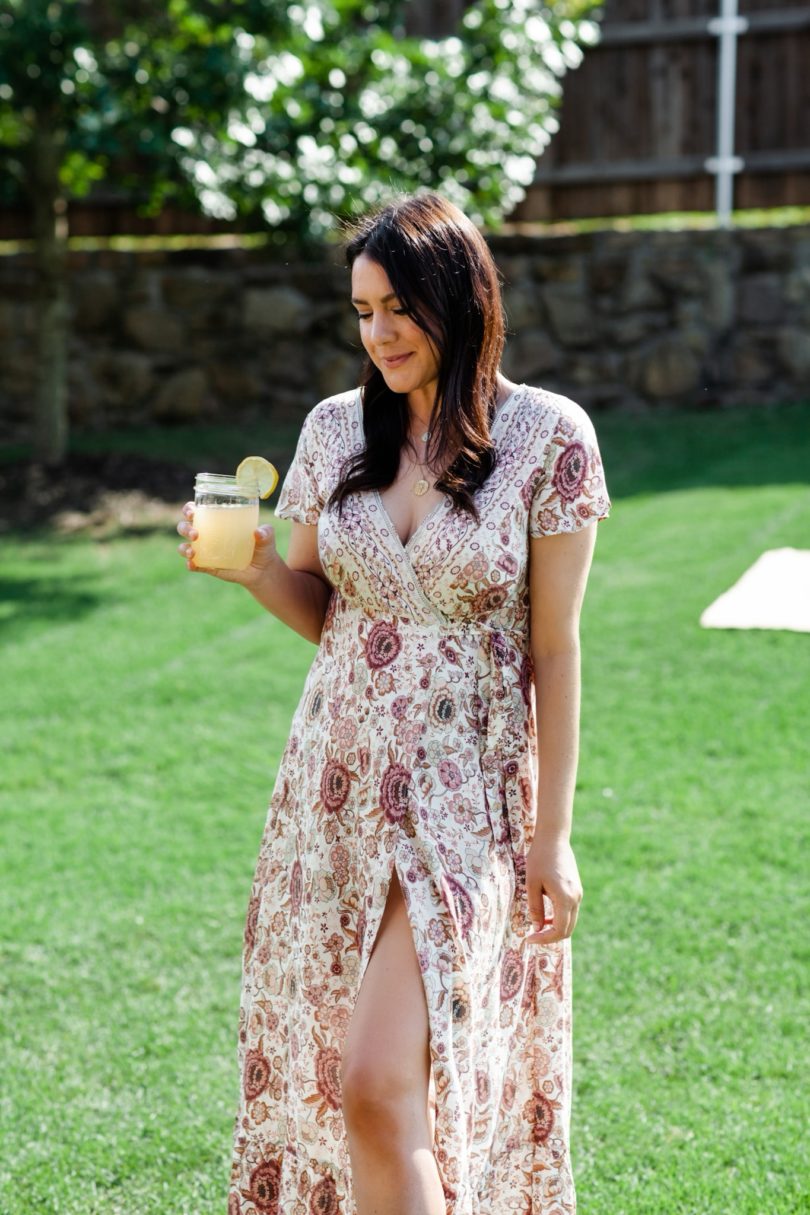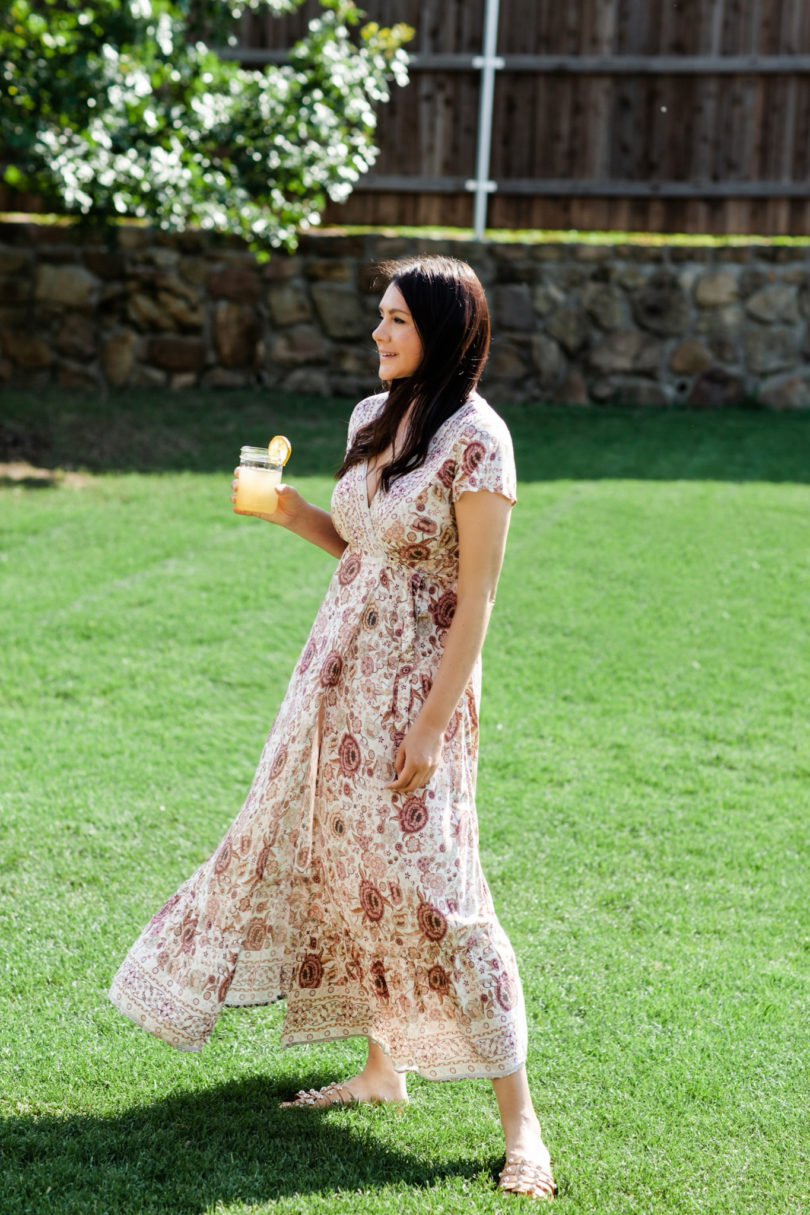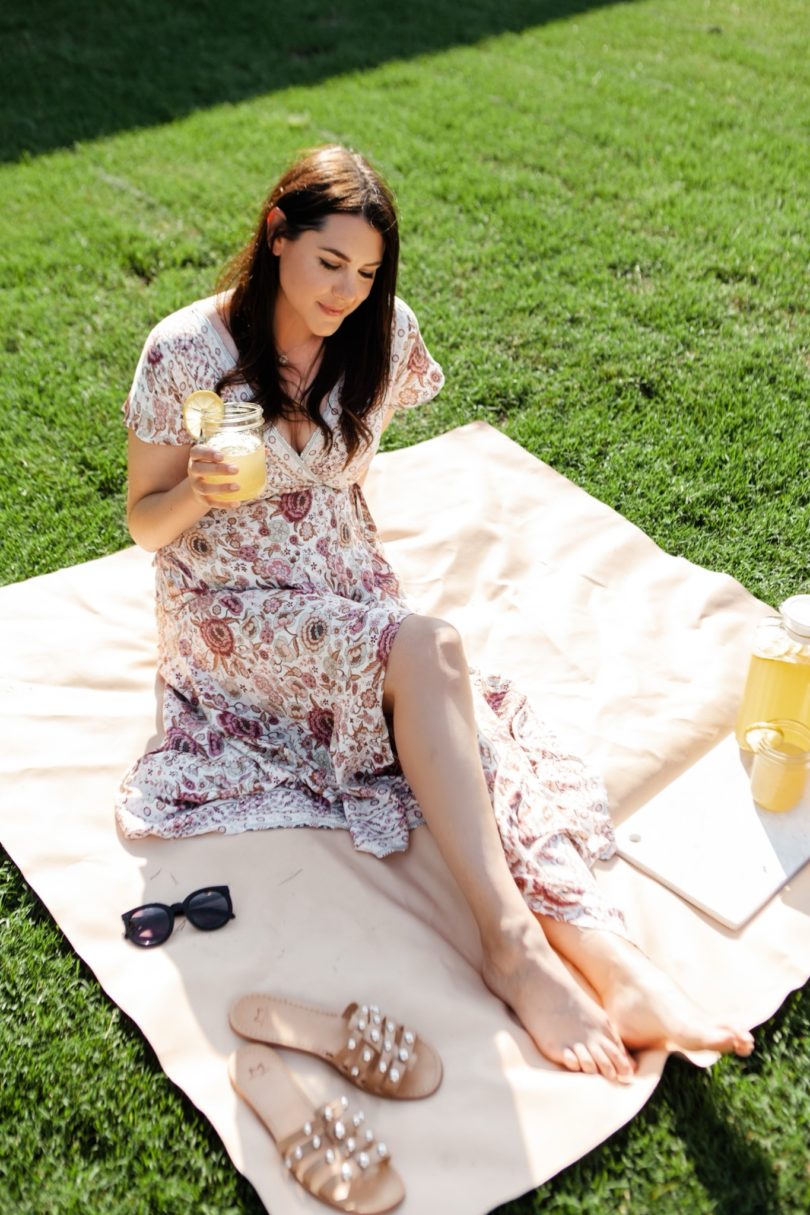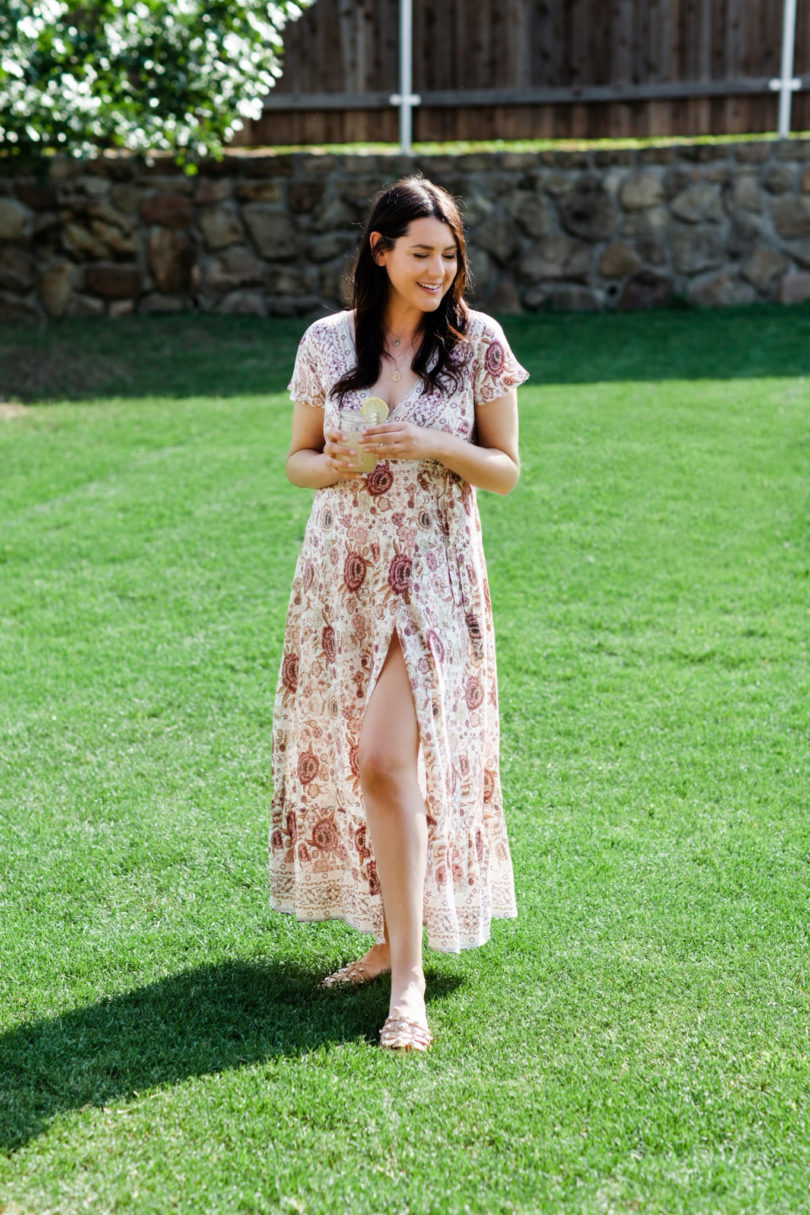 It's Friday! Also — it's Friday?? Holiday weeks and three day weekends always throw me off. I love it while I'm living my laziest life during a three day weekend and then come the following Tuesday I'm like — 'wait what?' And my to-do lists seem to double over the three day weekend. Don't they know I have a shortened week? So inconsiderate. But we made it through and you know what? What got done is done. That's what I tell myself anyways. 😉
This dress is actually a sneaky peaky from my Amazon try on this weekend that I'm going to post on IG stories. I'll be sure to post it on my blog too next week. But this dress was TOO good not to use for a Drinks and a Dress — I mean it was made for it, honestly. First off, this dress looks like Reformation, one of my favorite brands, but it's Amazon Fashion so it's under $30. I know you just spit your coffee out because you are shocked. $30 for an easy summer dress. That's the good news. The bad news? I drank all the Shandy.
As far as sizing goes, I'm in the 8-10 and it fits like an 8-10. It works for boobs, but I would say after a DD it might be a bit of a stretch. But overall it stayed tied and it's a really great fit. It's a bit sheer in the skirt because it is unlined so I found a slip skirt that I wear under most of my dresses in the summer. It doesn't add weight, just another light layer of fabric.
Okay so let's get to the drink! Ya'll this is the easiest and breeziest drink for summer. Think adult lemonade — it's crisp, refreshing and so easy to make! All you need is few beers and some lemonade. That's it! See the recipe below.
Summertime Shandy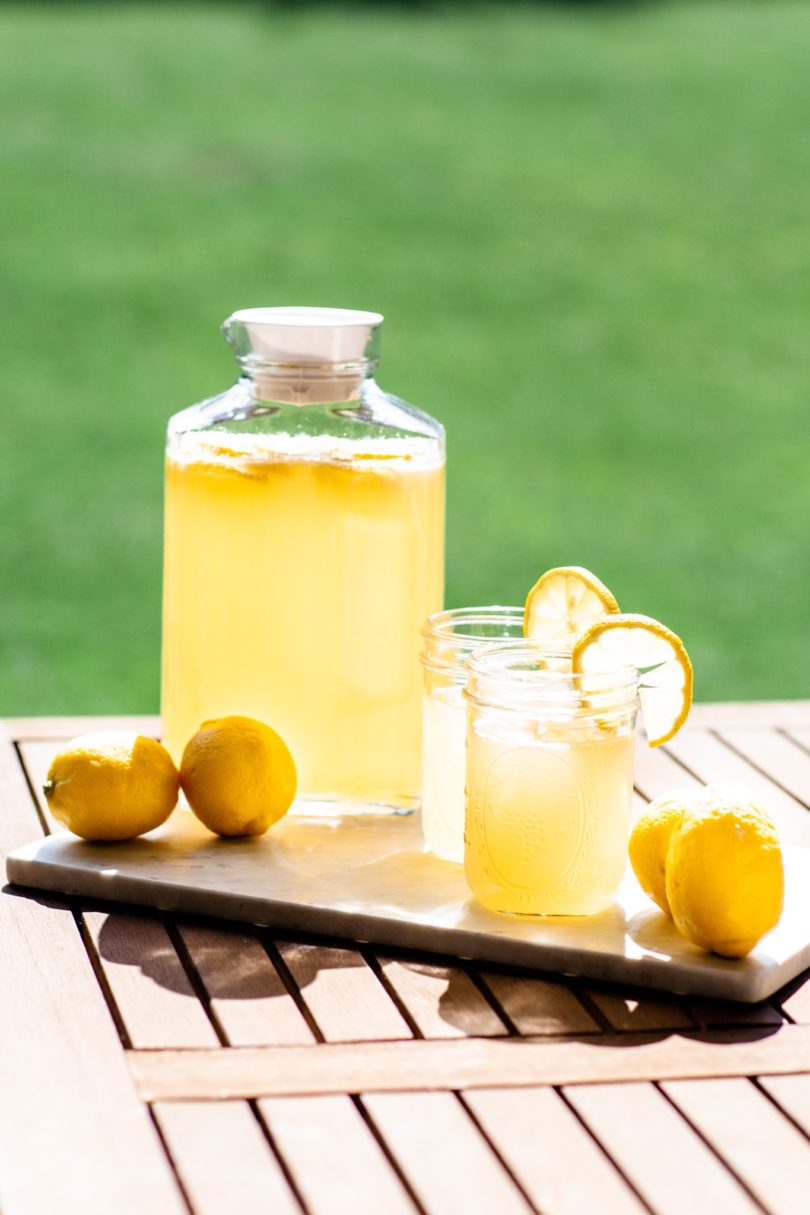 Ingredients
for a pitcher
(3) 12 oz bottles of beer
36 oz of lemonade
for a single
6 oz of lager beer
6 oz of lemonade
Directions
This couldn't be any easier! The recipe for a stateside shandy is one part lager beer and one part lemonade. So for a single, take a very cold beer (about half a bottle) and 6 oz of lemonade. We used Simply Lemonade and it's perfect! If you wanna get your Martha on and make your own homemade lemonade that would be amazing, too! But Simply Lemonade slapped. If you want to make a pitcher, we found that three 12oz beers and are 36 oz of lemonade (or 4.5 cups) was perfect. Keep it refrigerated but drink it pretty quickly after making it as you want the carbonation to stick around from the beer for best taste.
Garnish with a lemon or don't!
One note: if you are making drinks for the backyard or outside, we have found that this $5 pitcher is AMAZING for keeping the drink in and bugs out! (You don't have to use it for cocktails either!) It's a great find and speaking of outside, have you used mason jars for your outside drinks? I know this may be old news but it's new to me so I thought I'd share! You know what I'm all about now that I'm an adult and mom? LIDS. Any cup with lids is a winner to me and mason jars are a cute and cheap lidded cup. For cocktails, tea, wine…whatever! I like these here!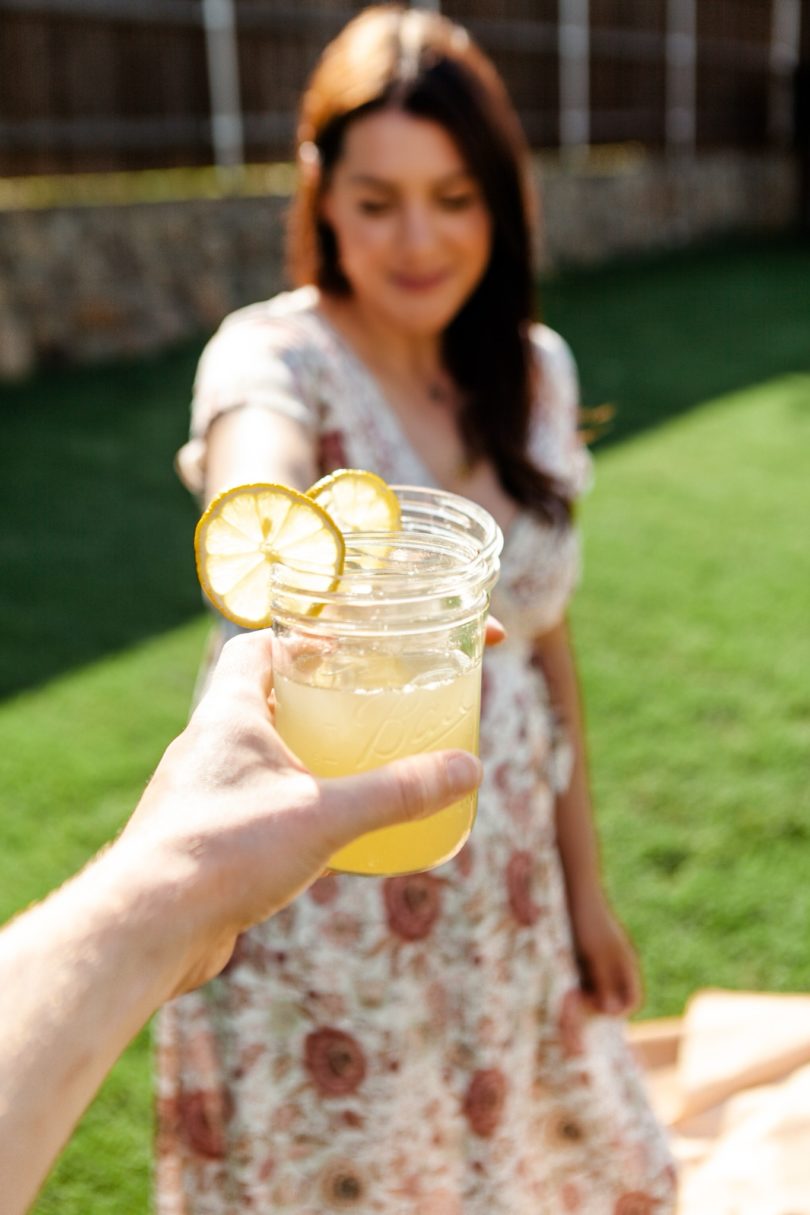 Cheers to the weekend!
xx, Kendi