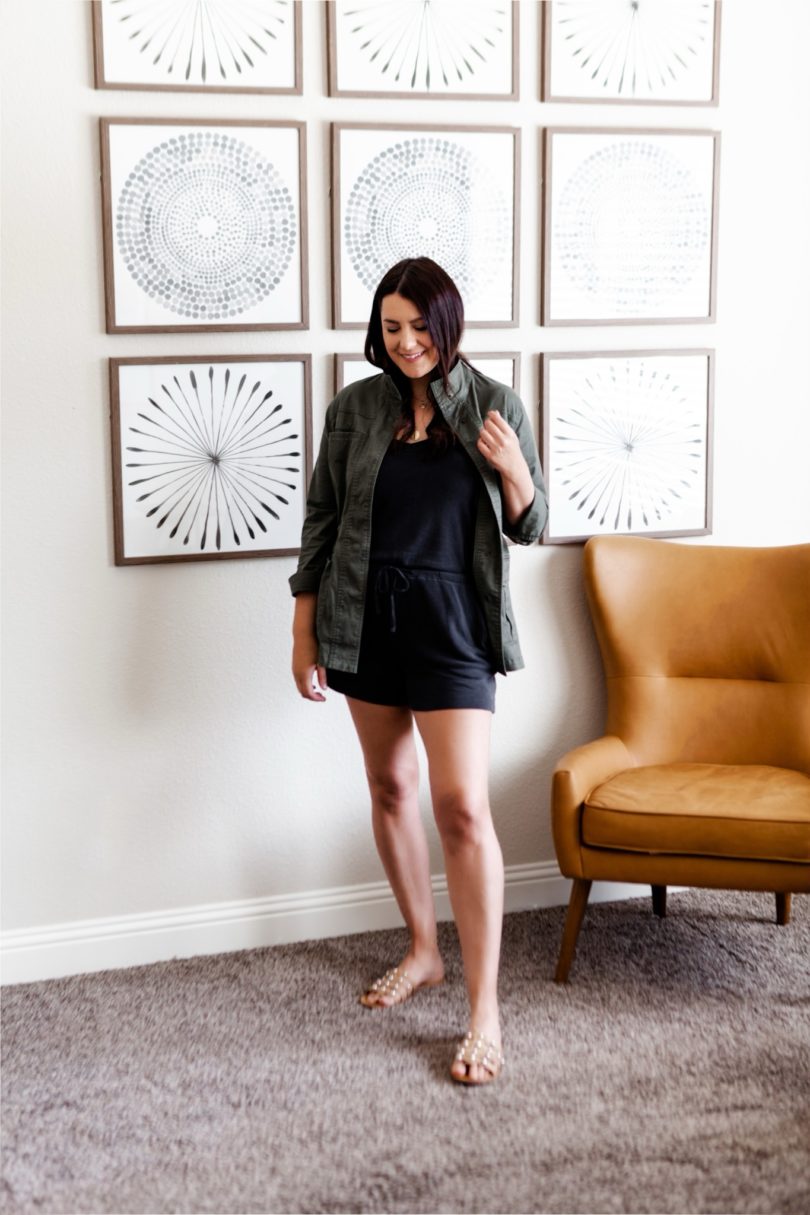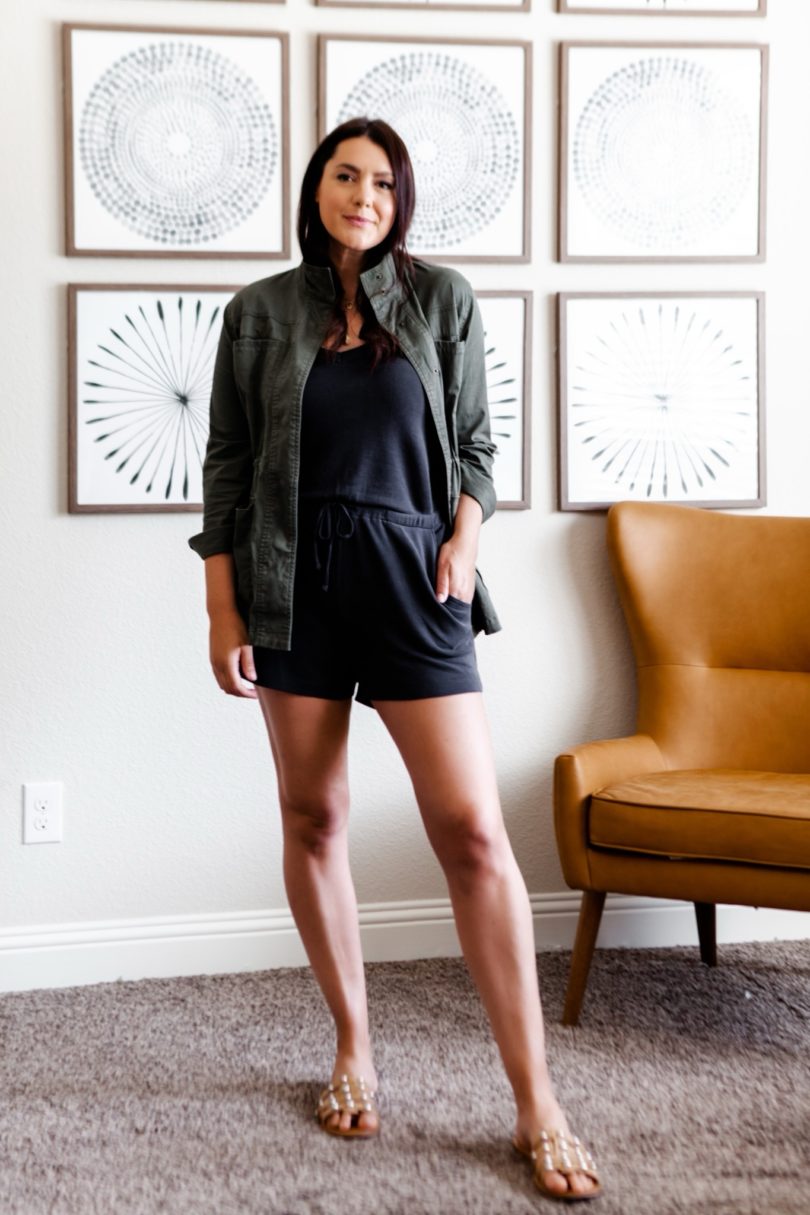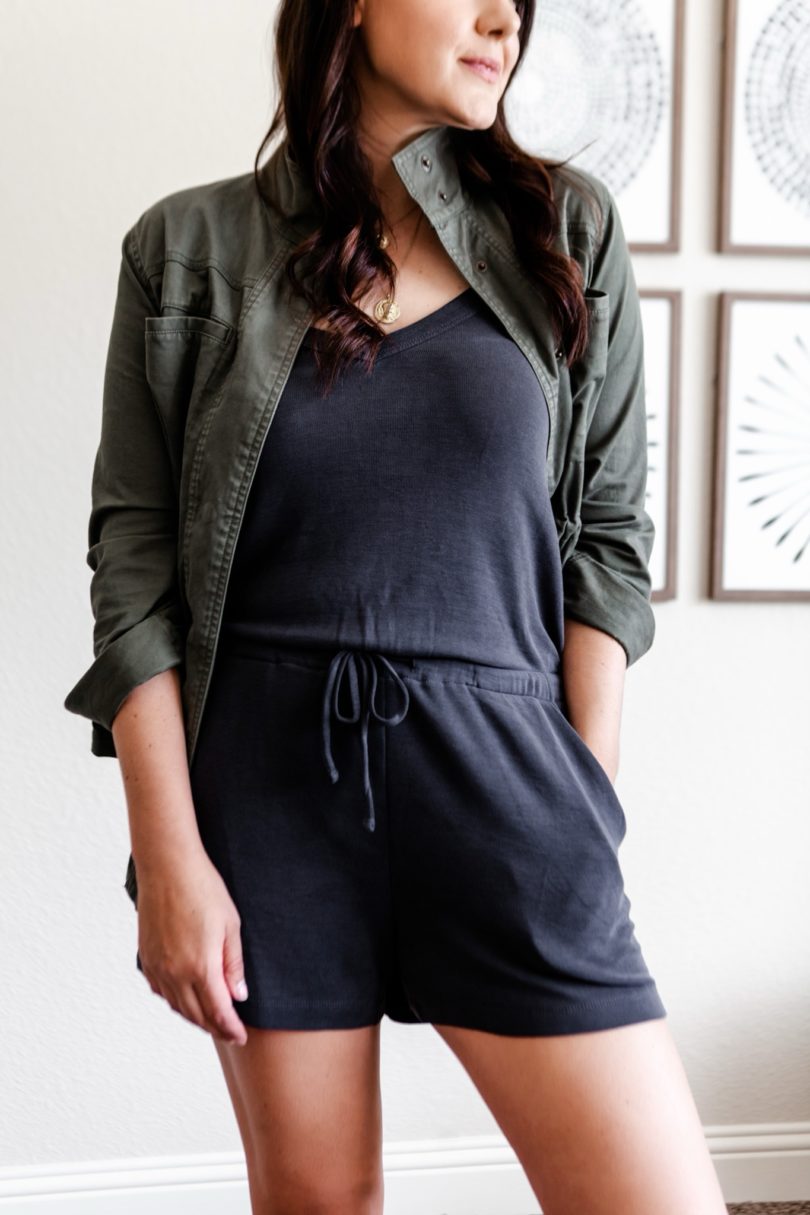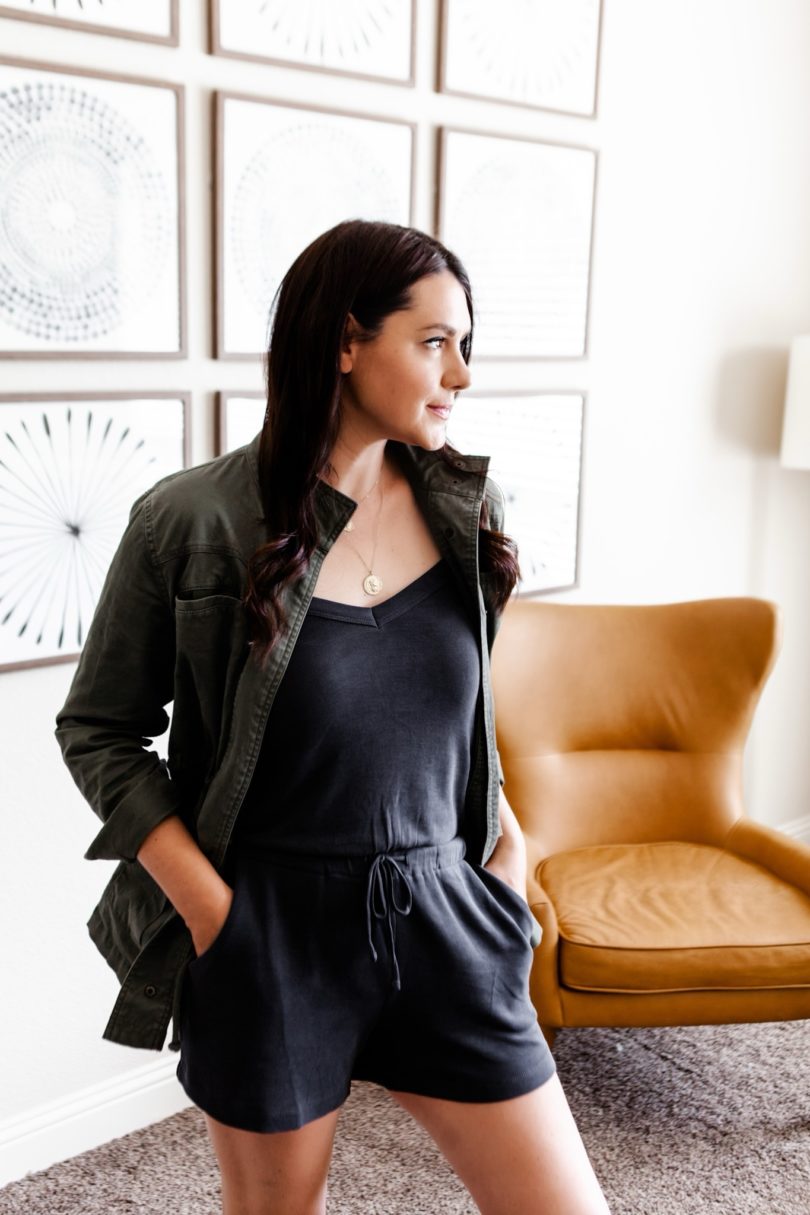 Do you have a 'run around' outfit that is your go-to for errands? In the colder months, it's usually Spanx leggings or yoga pants and an oversized sweater with sneaks. But for summer I usually find a simple dress or something that is easy to toss on and it becomes THE ONE. People at Costco and Trader Joe's can see me coming from yards away. I just always find a favorite and then just stick to it, which I know sounds crazy because I've admittedly got a lot of options. But I actually love a one and done and this summer, although it's early, I found the One you guys. It's this romper that feels like butter. I'm drooling right now thinking about how soft it is and I'm also thinking abut butter. Double drool.
This gal is just about the most comfortable thing I've put on my body. It's that weird modal brushed fabric that is SO soft and flattering because it lays just right but it's also a bit temperamental if you get an oil stain on it. I know that's the weirdest statement you'll read on a fashion blog today but look, it's true and it needed to be said. If you get oil or butter on this fabric, I can not tell you how to get it out. It will leave a colorless stain forever. Maybe you could put rice on it? To soak it up? I don't know but time is ticking on this romper and when I decide to eat a big oily bowl of pasta so I'll circle back with you if the rice trick works.
Guess what? You'll never get these two minutes back you've spent reading that mess up there. Sorry not sorry.
I am in the medium of this romper and it fits! It has a LOT of room in the chest area so no need to size up for that. Perhaps if you want it to be a bit longer, but the waist is adjustable and the straps are plenty long (but not adjustable). You can find it from Amazon here!
Also I am in the black! It looks navy here but I promise this is the black!
And if you are wondering why I tossed a jacket on with this, when we shot this it was cool and I was freezing again! But also I tend to run all of my errands on one day in a week and lately the places I've been going have been absolutely frigid. So a jacket is necessary for my wimpy Texas blood. Under 70 degrees here is considered a blizzard. This jacket is old Target but I found a really similar one from Gap here!