Not to rush you but…QUICK! This dress is finally back in stock!! Find it here!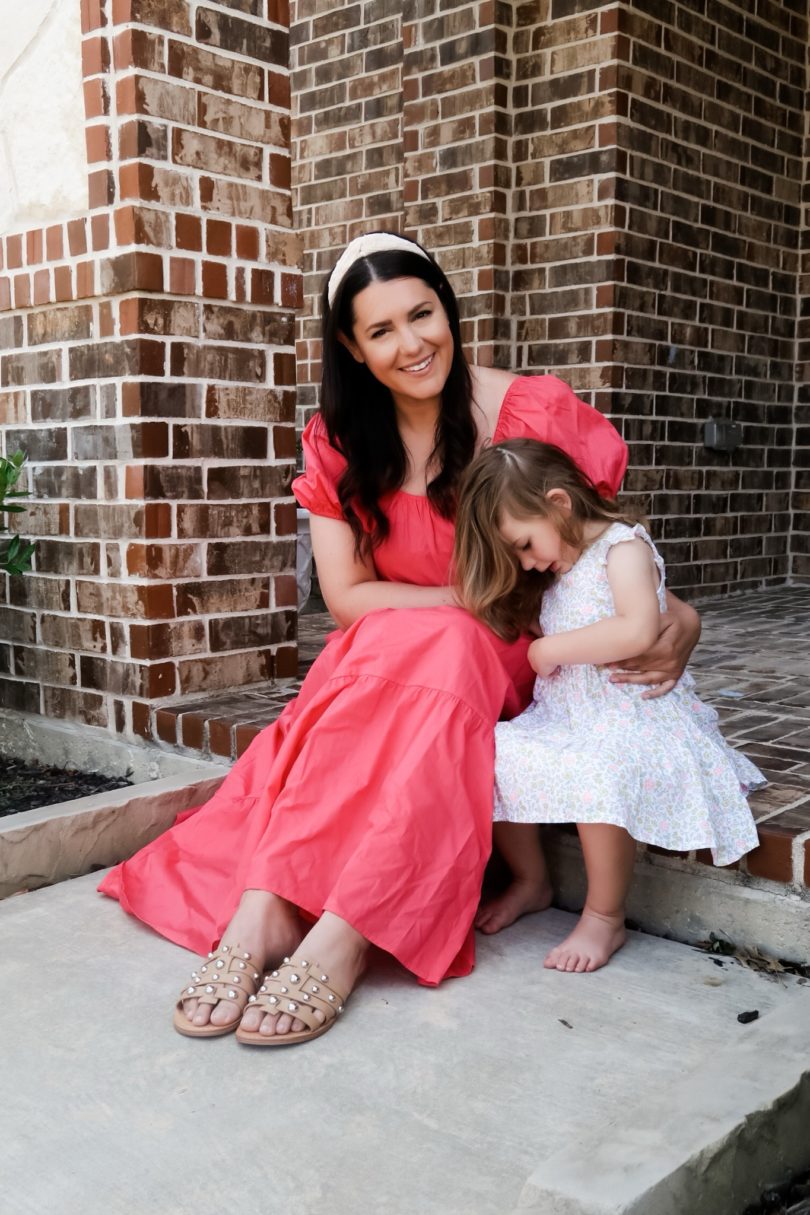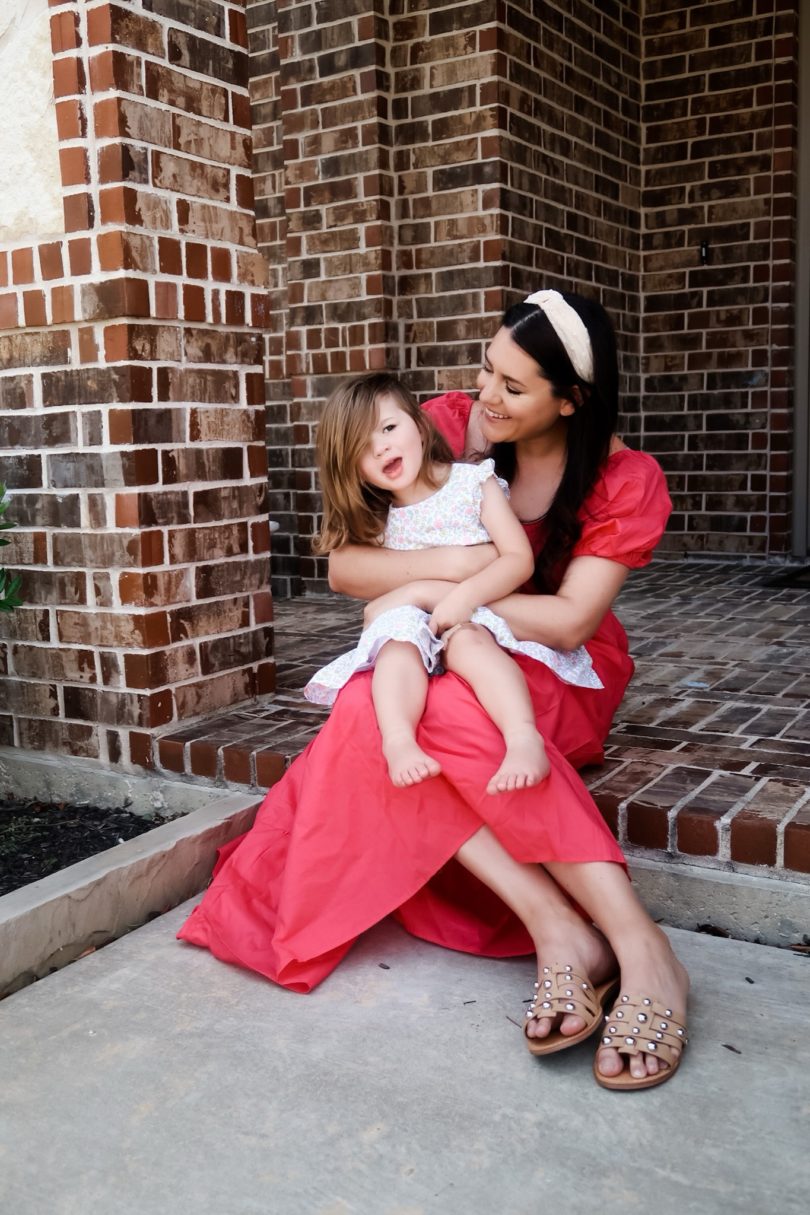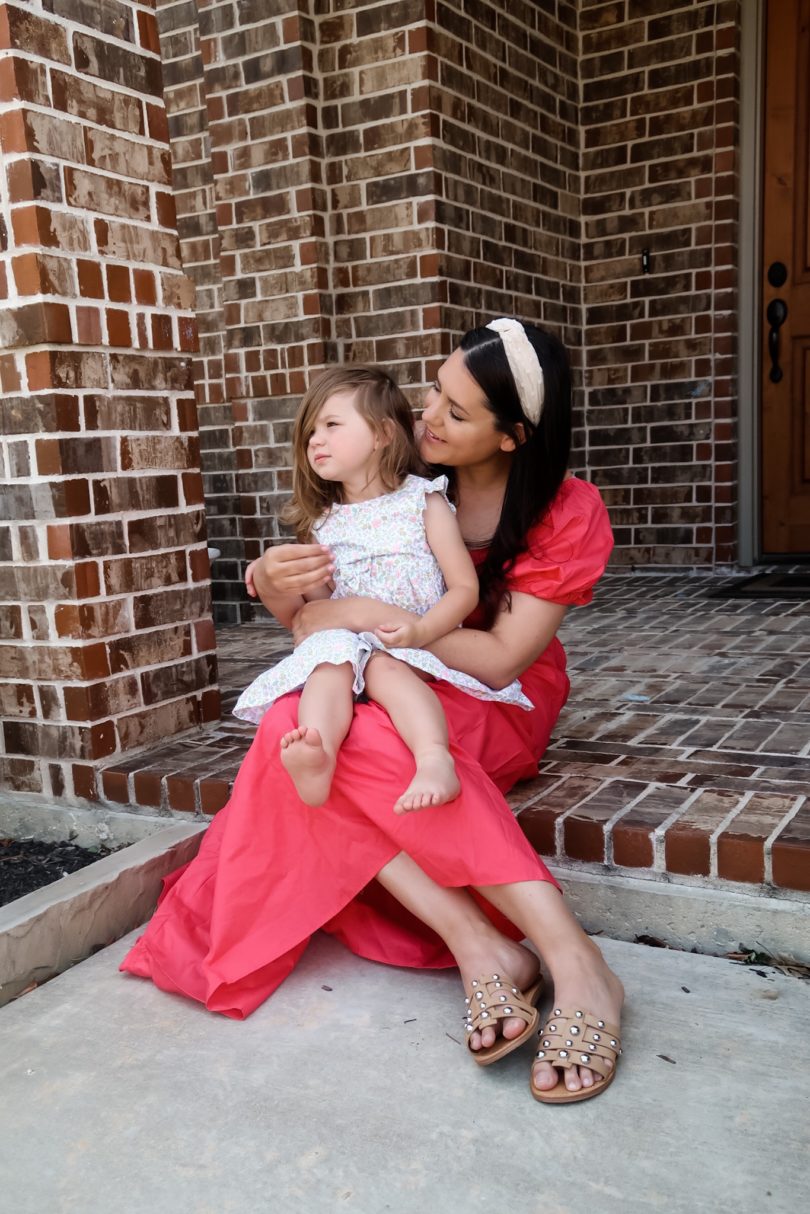 For Mother's Day I had ordered myself and Gemma some 'coordinating' dresses (the coral flowers on her dress are actually more vivid in person!) This very bright coral dress of mine is a favorite for summer and I'm SO excited it's back in stock. I've been waiting to share it on here until it came back in stock; hitting refresh on the page daily. It runs kind of big (it's basically a sack with elastic arm holes, let's be honest) but I'm in the medium and it fits great! Plenty of room for boobs, arms, tummy — everyone is welcome in this dress. 🙂
Gemma is in the 3T of her dress and it fits true to size, too. Not sure why we are so dressed up for quarantine but pretty dresses and bare feet are kind of our jam right now.
Sorry these photos are so casual — I had B snap them quickly on his phone for Mother's Day and sometimes Gemma is here for the photoshoot and other times she could care less. This day she wanted to show me and tell me about the leaves on the tree. We all have priorities and hers is is NOT photos. I get it though, the leaves were much more interesting than our dresses. 😉
How do we feel about this big headband trend? I know I've said bad things about the 90s trends coming back but I'm a bit obsessed with this one. I'm having to tell myself to stop wearing one every day. I know you are asking why it would matter right now and…well…you do have a point. *slides headband back on unbrushed hair* Fun fact: they even look cute with noon pajamas.