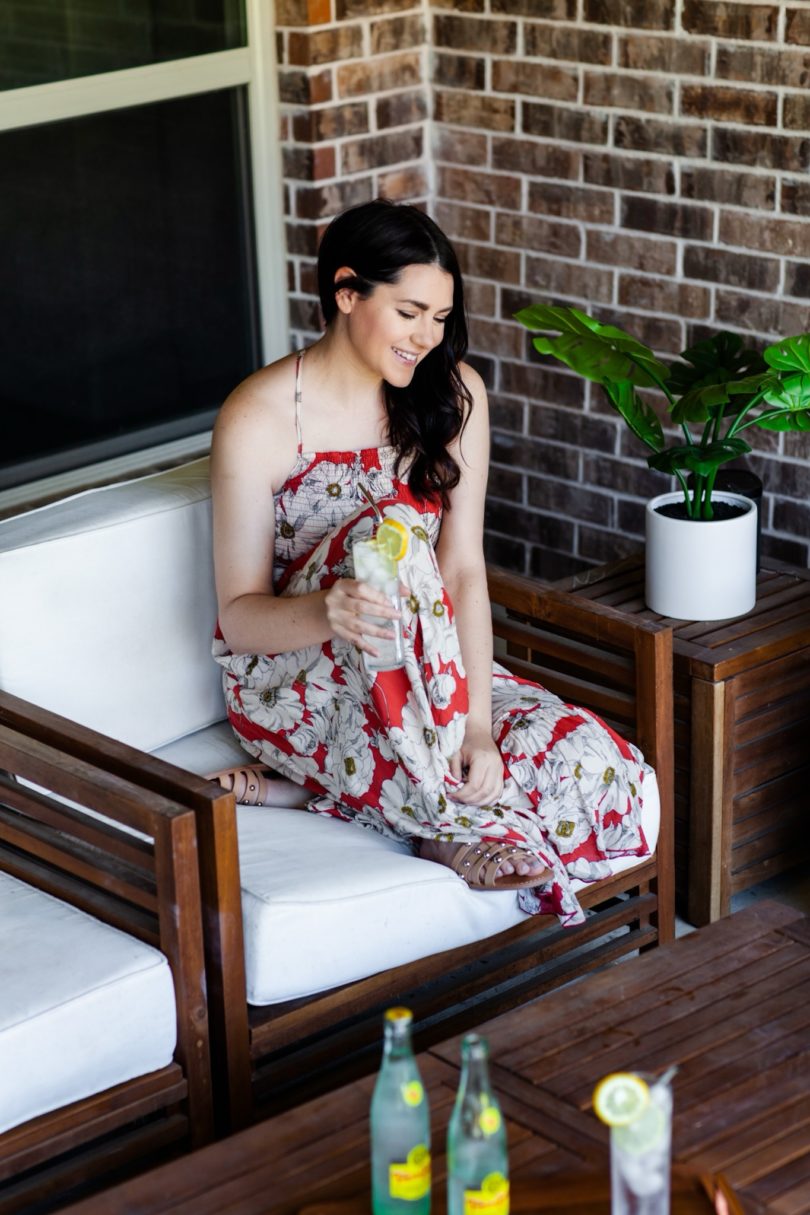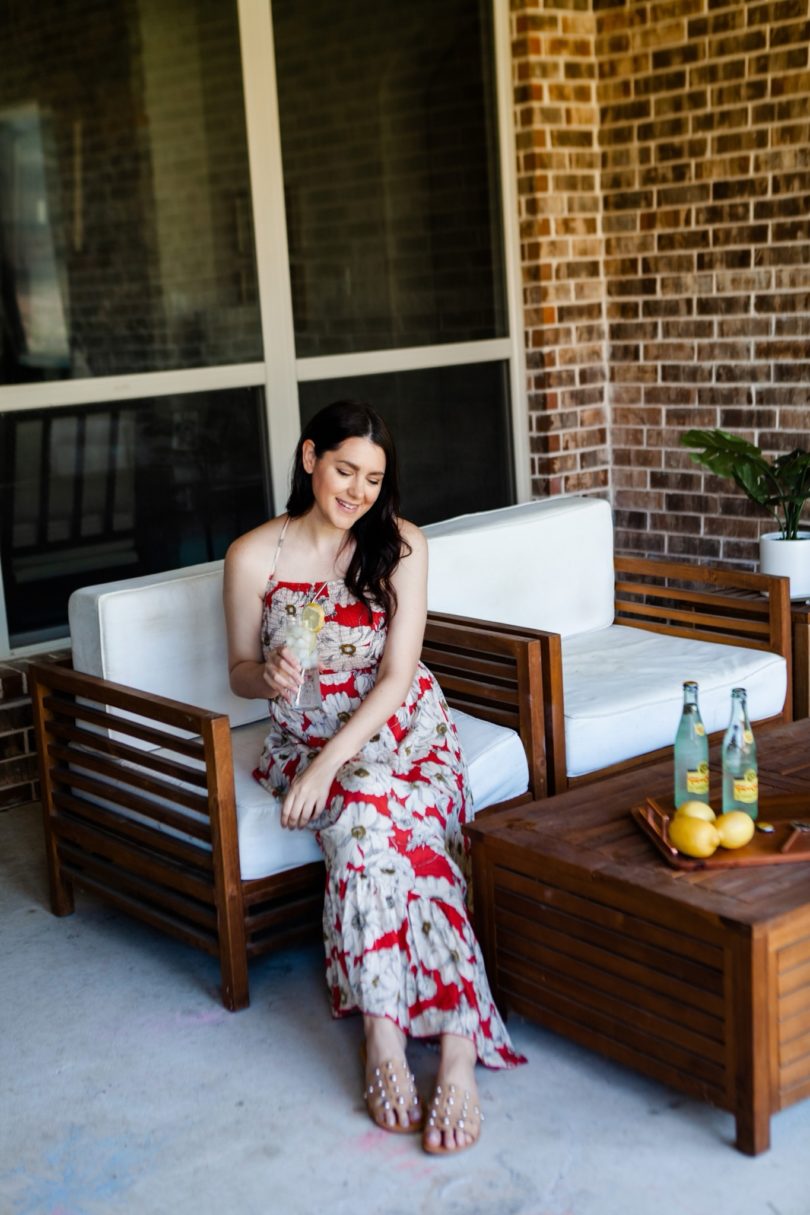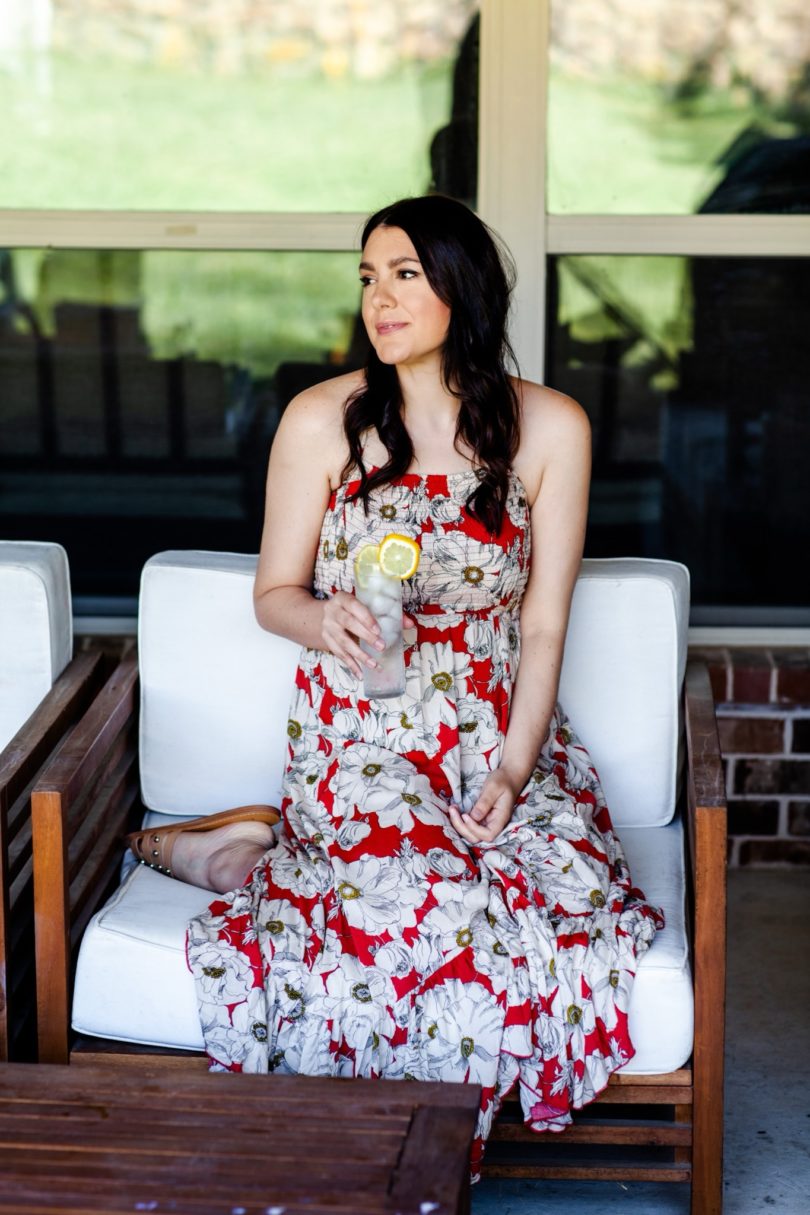 My secret's out – I've been putting on makeup and wearing a dress sometimes. I know, I know. But sometimes you gotta take off even you day pajamas. Look, all of us are dealing Quarantine differently — some of us are downloading TikTok, some of us are going live on Instagram and some of us are pretending their backyard is neighborhood wine bar. Let's just agree that there is no wrong way to deal right now. Yes — even those cringe TikTok dances. Who knows? After a few patio drinks tonight, I may be setting up an account. 😉
So this dress. A bold choice for our backyard but you know, when a red dress mood strikes it's hard to ignore. This dress sold out in red but is available in the prettiest pink on sale here! I am in the medium and it fits true to size. My slides are also on sale — I love an embellished sandal these days. But I was also eyeing some Crocs the other day so maybe don't trust me?
Oh and ps — I linked my outdoor furniture before you even had to ask! I'm learning 😉 We've had this set for a while and love it!
_____________________
So I hesitate to share simple recipes like a cocktail because I figure by now we are all about the same age and you know about the same things as me. So this might be a no-brainer for you guys but I thought I'd share one of our favorite cocktails for summer especially: Well Water. Sounds appetizing, no? But it's super simple, easy on the calories, refreshing and easy to customize.
Texas Well Water Recipe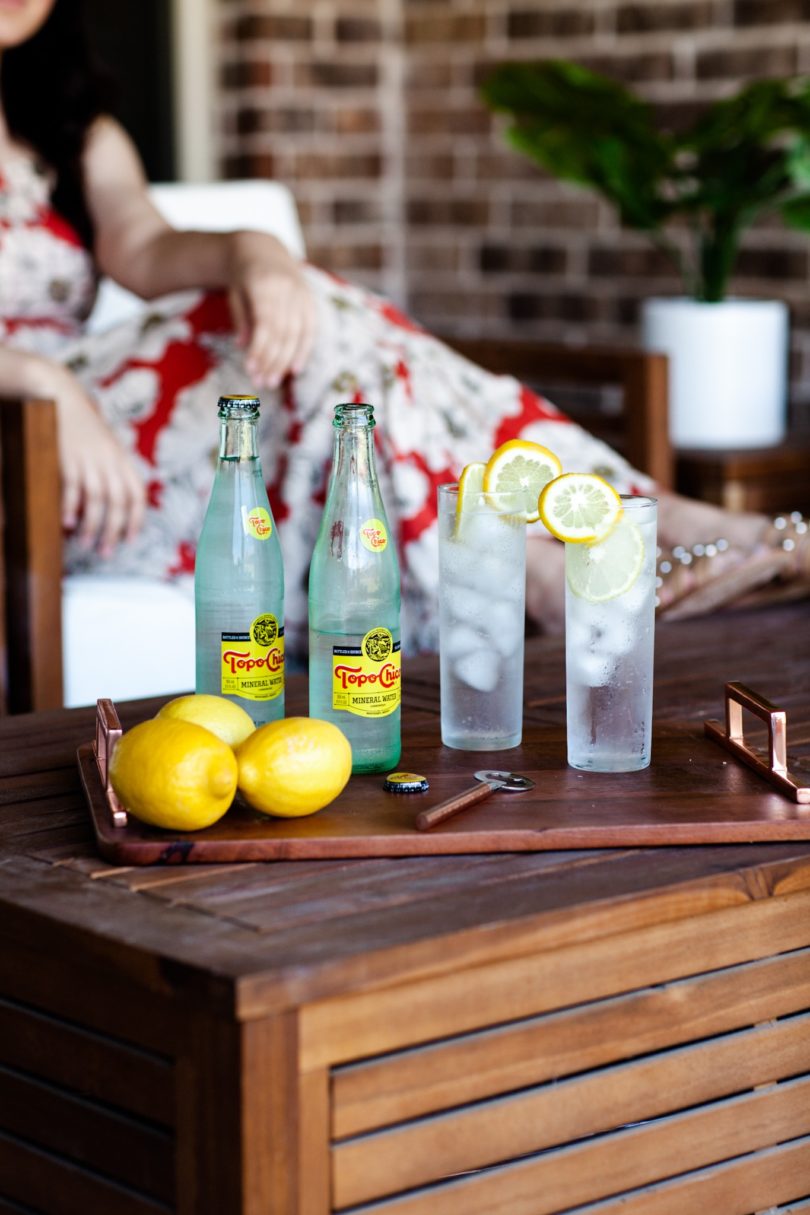 What you will you need:
A Topo Chico (or a sparkling water)
Tequila OR Vodka (your choice and not both but you do you)
Lemons or limes (I prefer lemons with vodka and limes with tequila!)
Ice
Pour your Topo Chico (the best — if you know, you know!) over ice, add your clear liquor of choice, a squeeze of lime or lemon juice and shake it! Pour into your favorite glass and watch the grass grow.
You can also add simple syrup to this if you like a bit of sweetness. I'd start with just a little bit and go from there. (Find my favorite recipe for simple syrup here! No need to buy any, it's super easy to make and you can use it in coffees too!)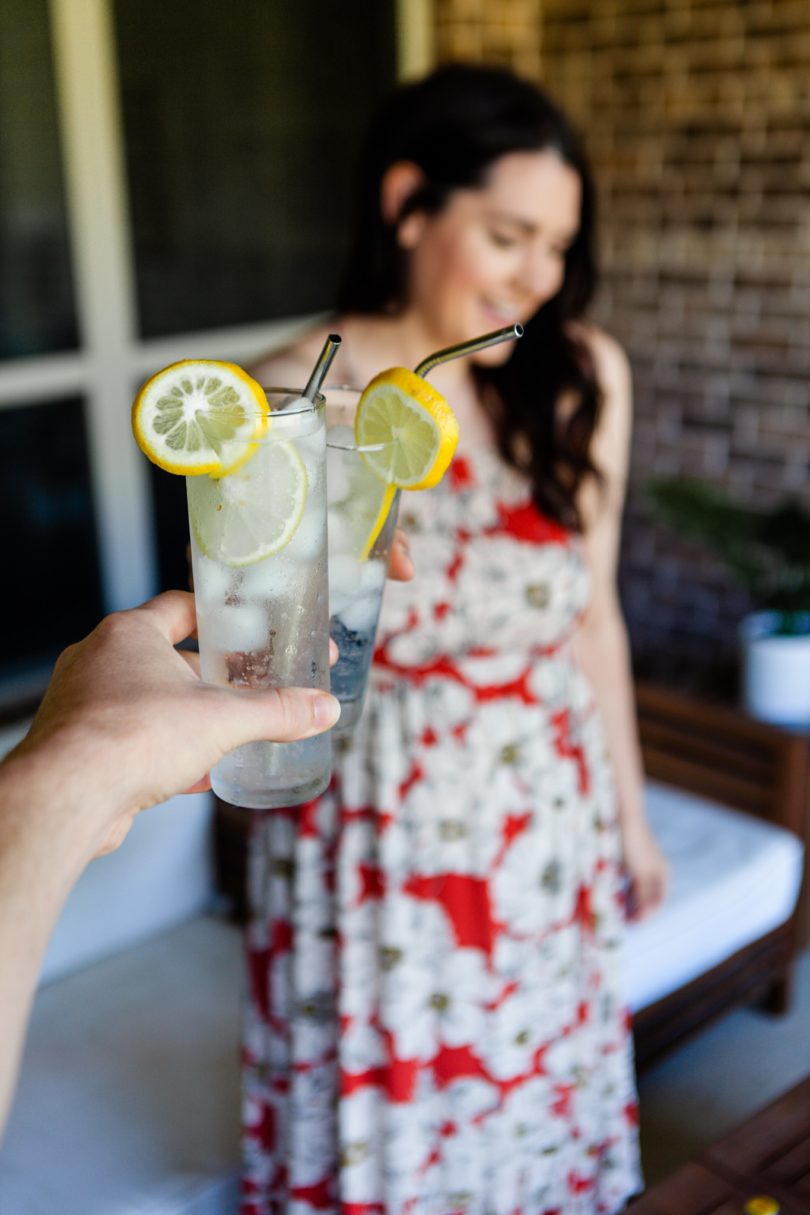 ___________
Cheers to your weekend, friends! It's getting too many to count but I home your week at home as been better than fine. It was a long one for sure, I'm getting so used to them flying by! But happy to be with my quarantine crew.