One of the perks of living in Texas is that I can share with you spring preview trends without freezing my clogs off. So while no, you may not be able to wear this look today, tomorrow or even in a month (I'm looking at you, Minnesota) you CAN save it to your Pinterest board that I know you still have, or screenshot this and let tiny me live in your phone's photo album rent free for a few months, then reference it when you are shopping for spring or needing some inspiration for the white blouses you've been saving for warm weather.
Is this me willing winter away poetically? It absolutely is. Look, I thrive in spring and summer. My skin returns to an actual color instead of being almost translucent that I have to bring to life with multiple layers of bronze and blush, my seasonal depression moves to Florida for the summer, and I actually go outside and do things with people. In the winter, I'm a full vampire. No social, no sunlight, heavy garlic pasta only, seasonal depression busy setting up a full on tiny house in my backyard rent-free.
What was I talking about again…YES. Spring trends, thank you.
Spring Trend: The White Blouse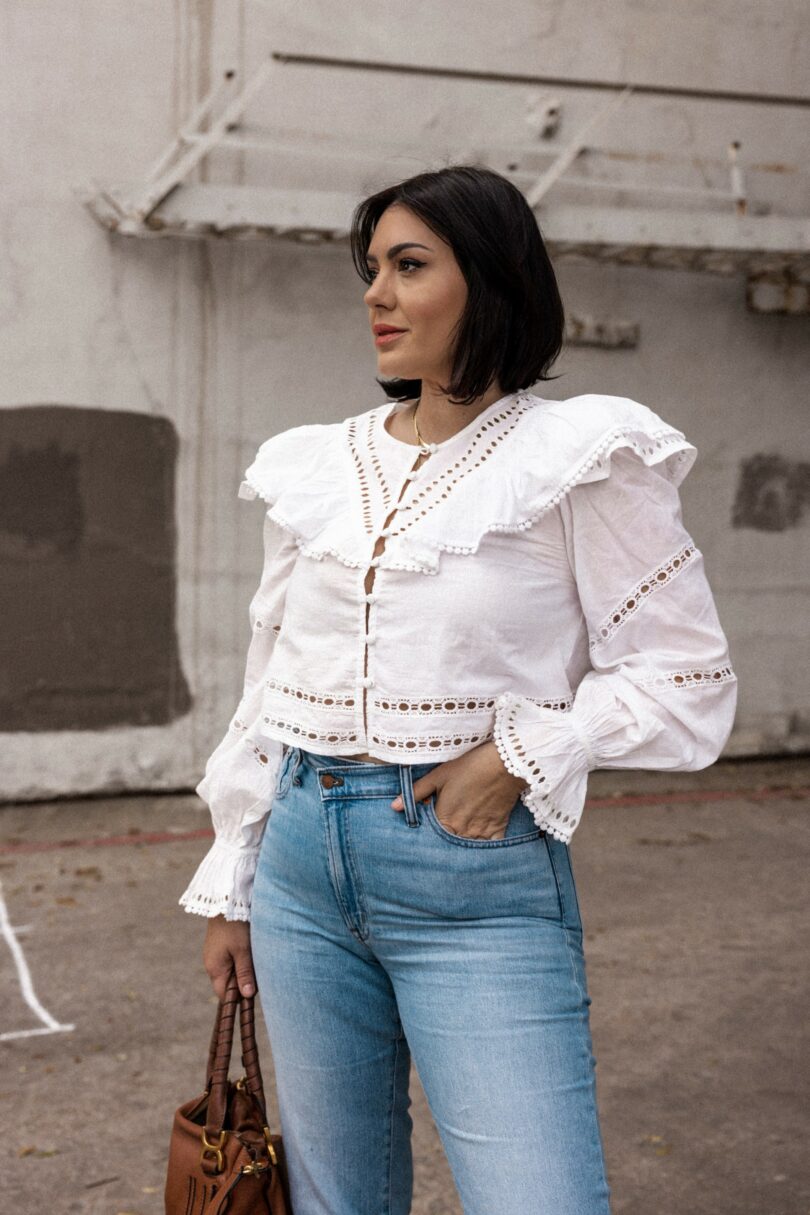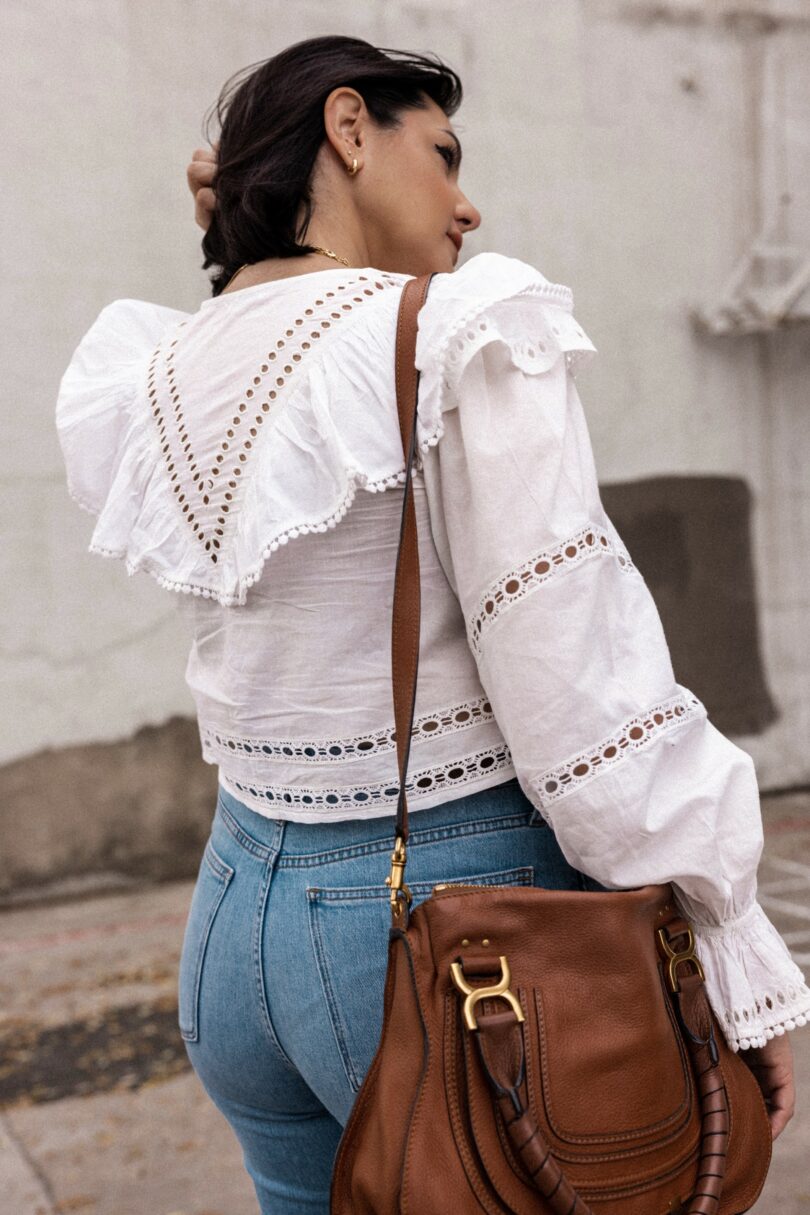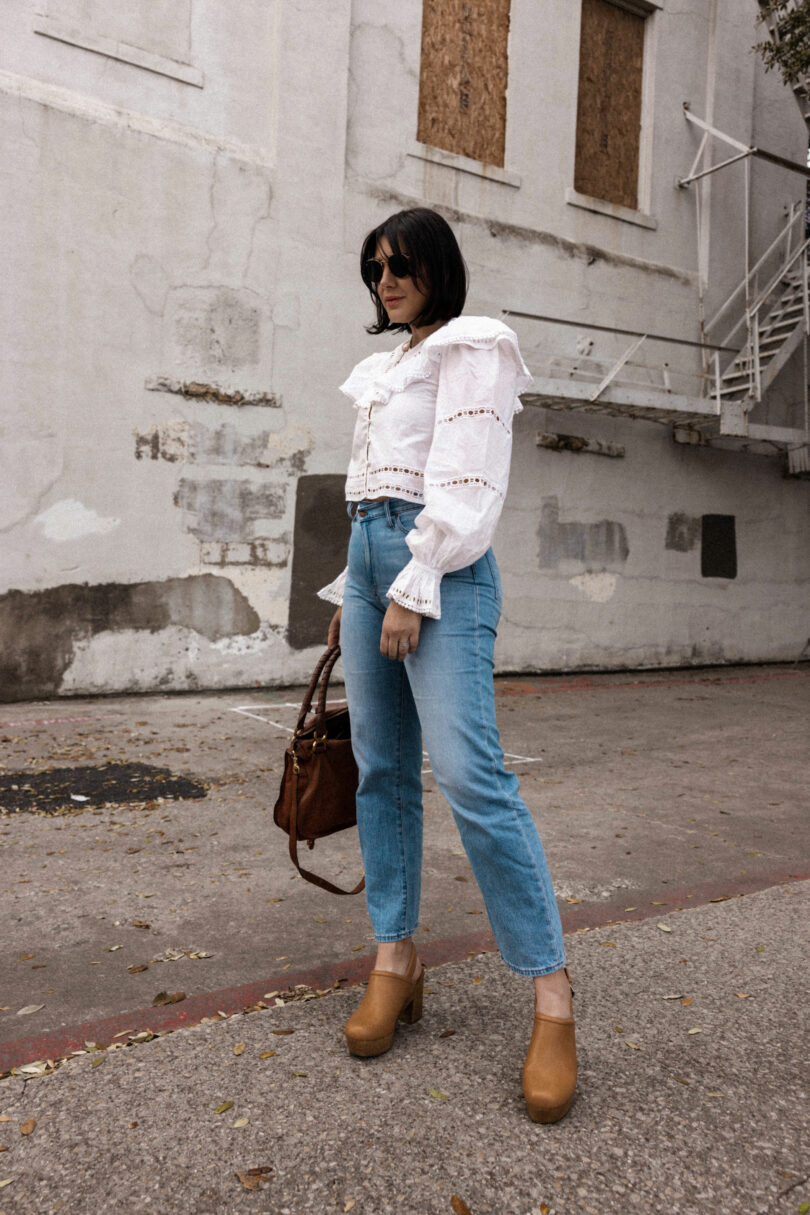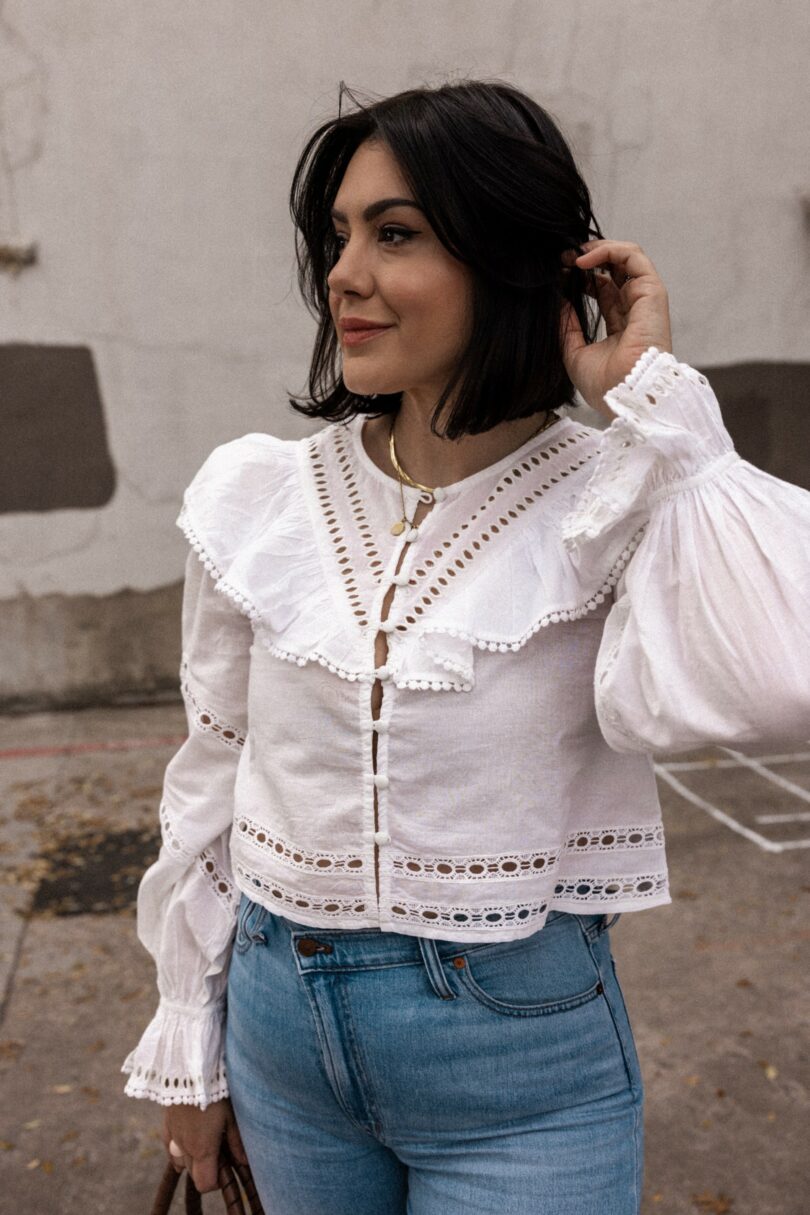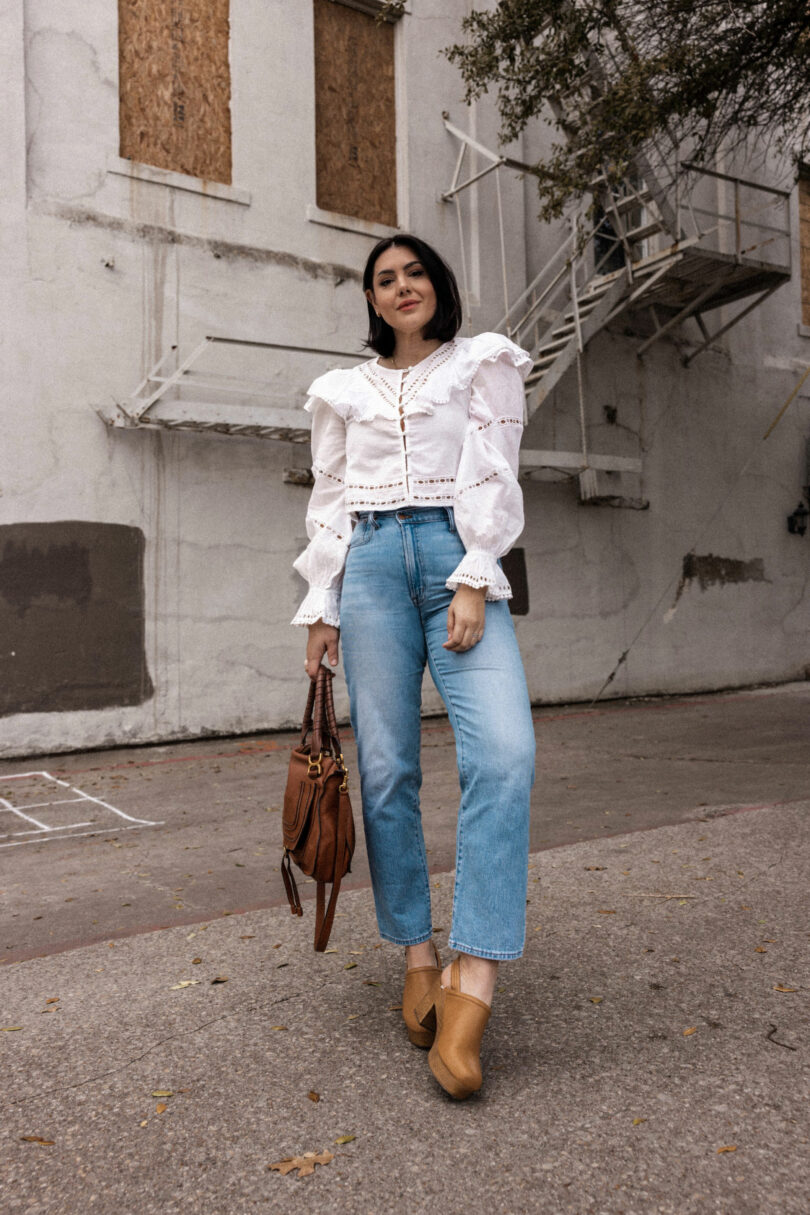 I am probably a broken record at this point in the decade but I don't care. If you haven't found a statement white blouse yet for spring, then I don't know what you are doing here. We wear a lot of white blouses here at KE HQ. It's a treacherous slope of obsession for me. So I'm not inviting you to my level of obsession (I prefer the word 'collection') but I am telling you that for spring a white blouse is and will always be my go-to. Do you want to know what I like about white blouses so much? THEY DO THE WORK FOR YOU. Go back up — look at this outfit. I'll give you time.
It's simple right? But there is something so engaging about and I'm telling you it's the fancy blouse. A statement white blouse is magic. I can't explain it but it works every time. And I don't mean a white button down, which absolutely has a place in our closet. I mean a statement blouse — something with eyelet, ruffle, an interesting cut, etc. I've rounded up a few options below!
The one I am wearing is from Revolve, from the brand Tularosa. I am in the large! Find it here. 
Since the Tularosa blouse is well over $150, I found a similar option under $100! This is the closest look to the one I'm wearing and I love it. It's from Free People, find it here. 
Statement Blouses




________________________________________________
A few other posts with white blouse energy.