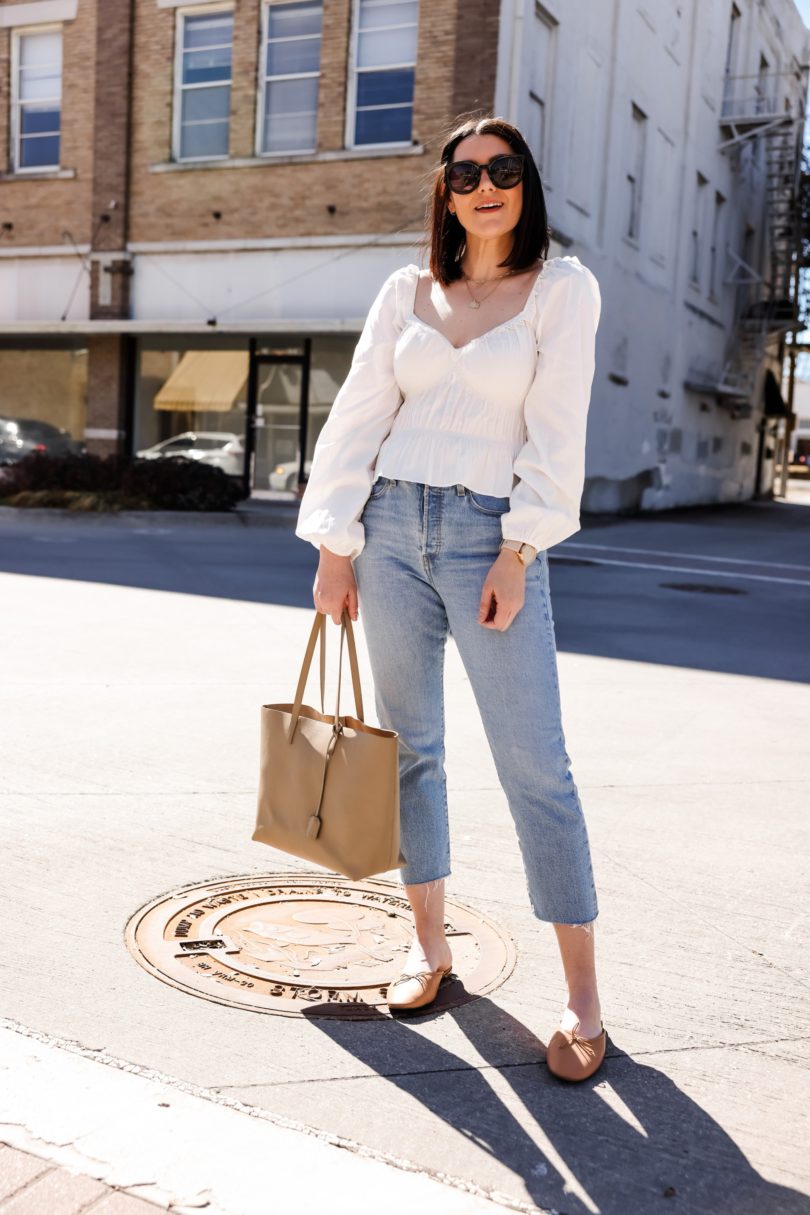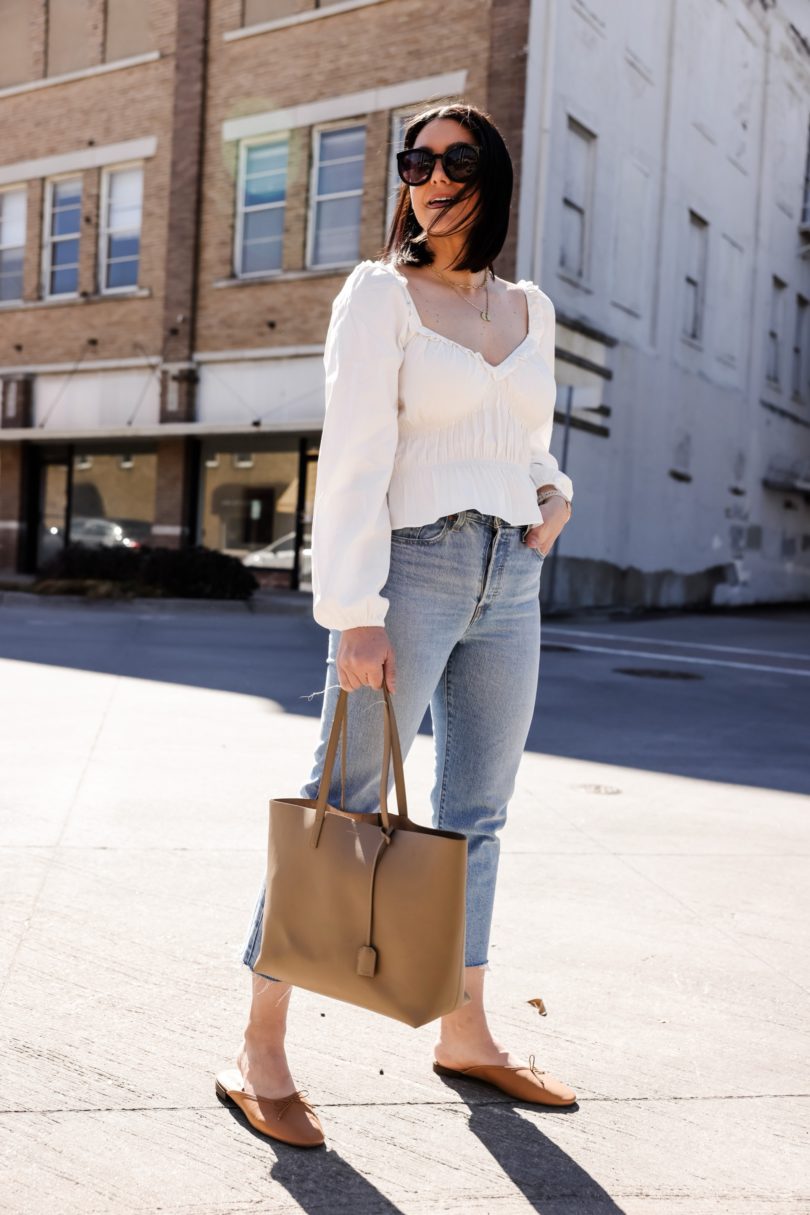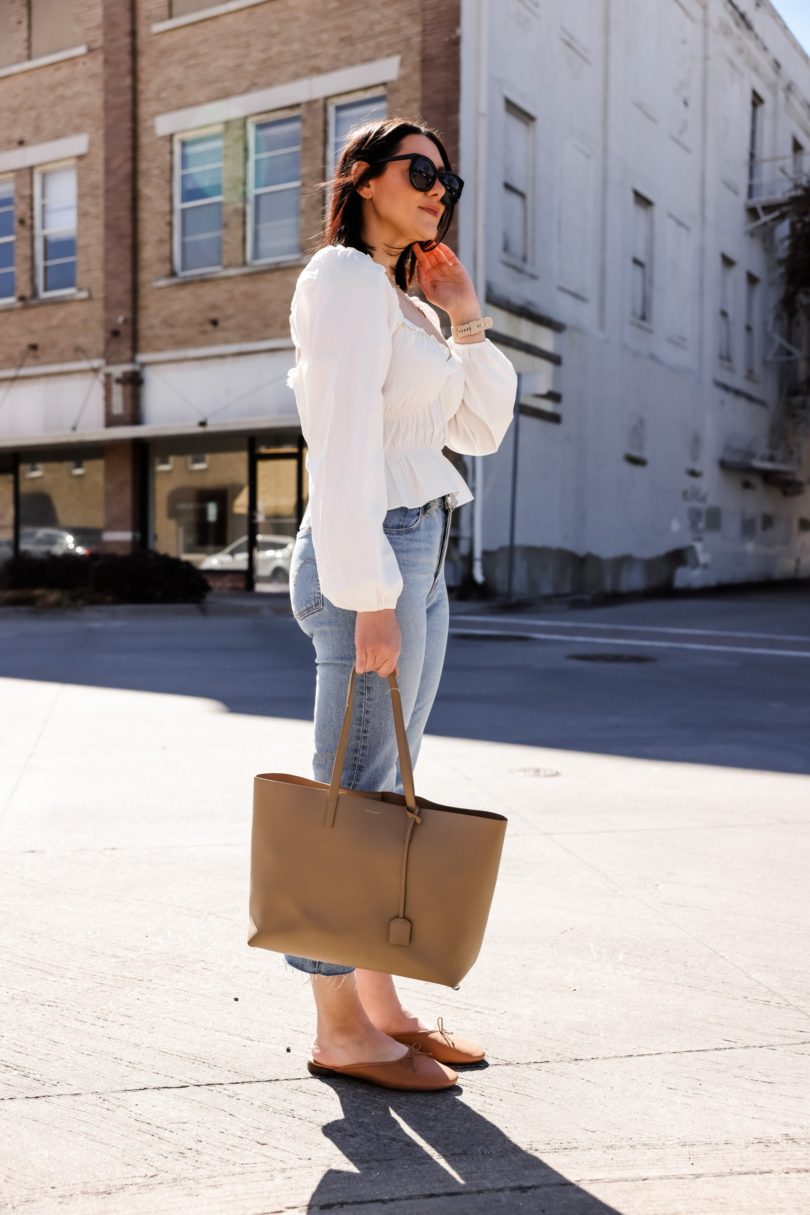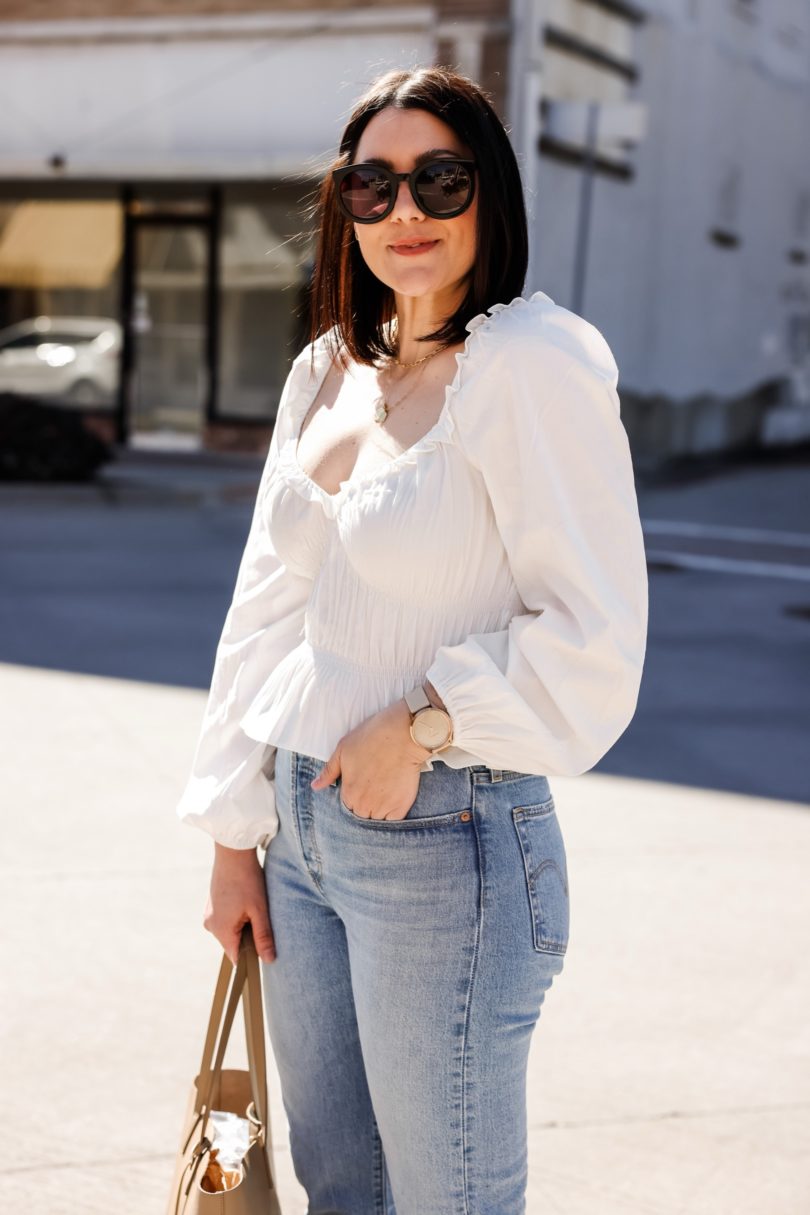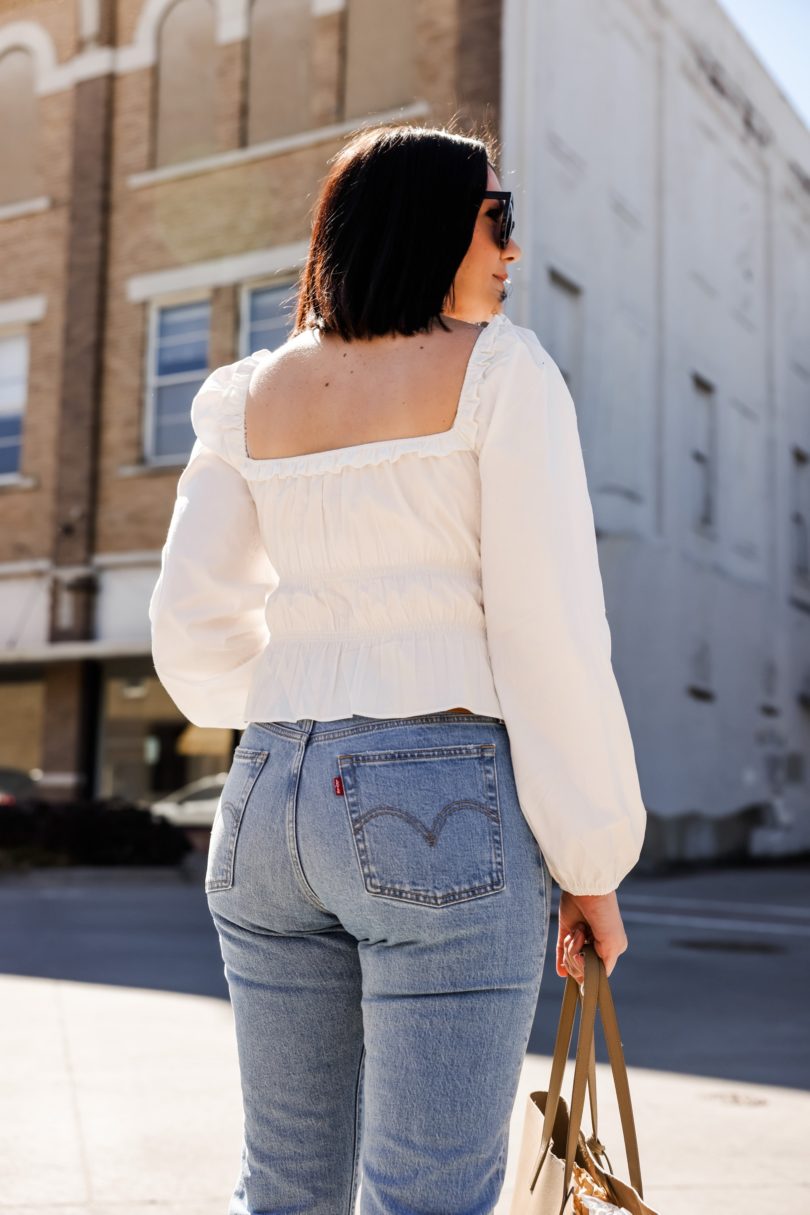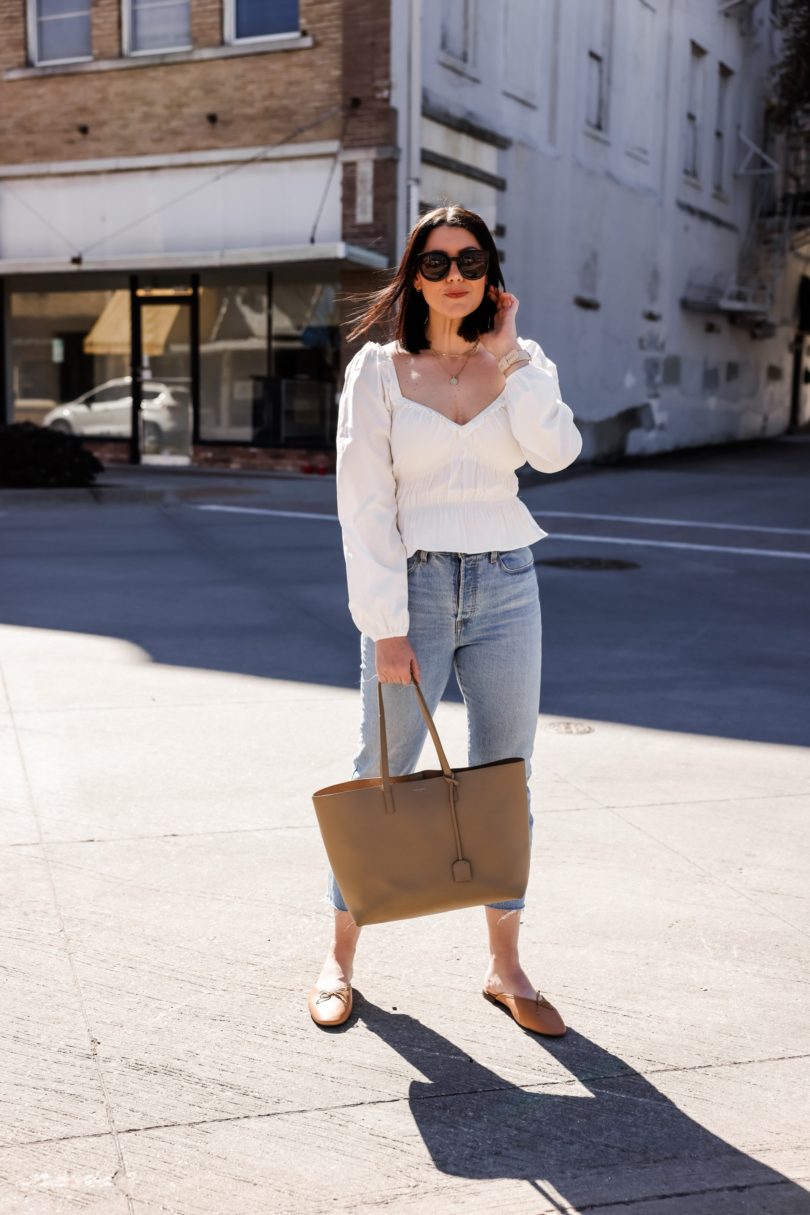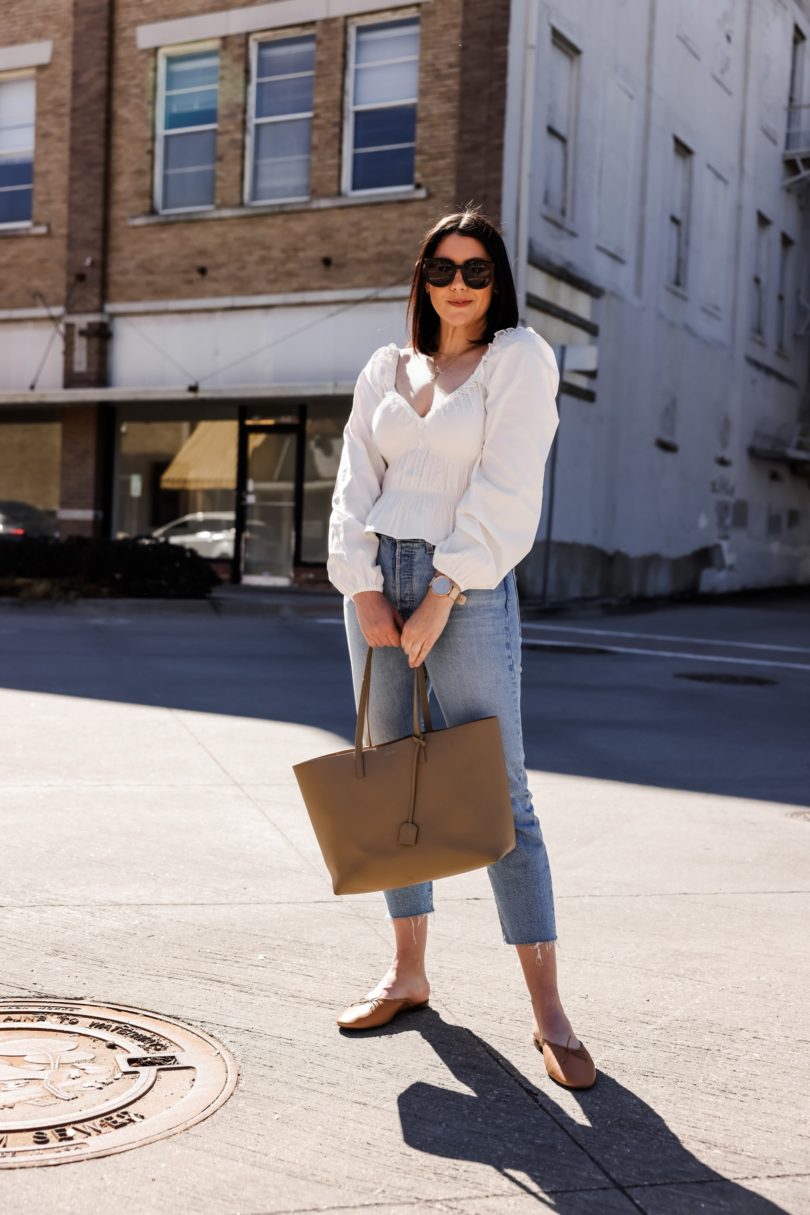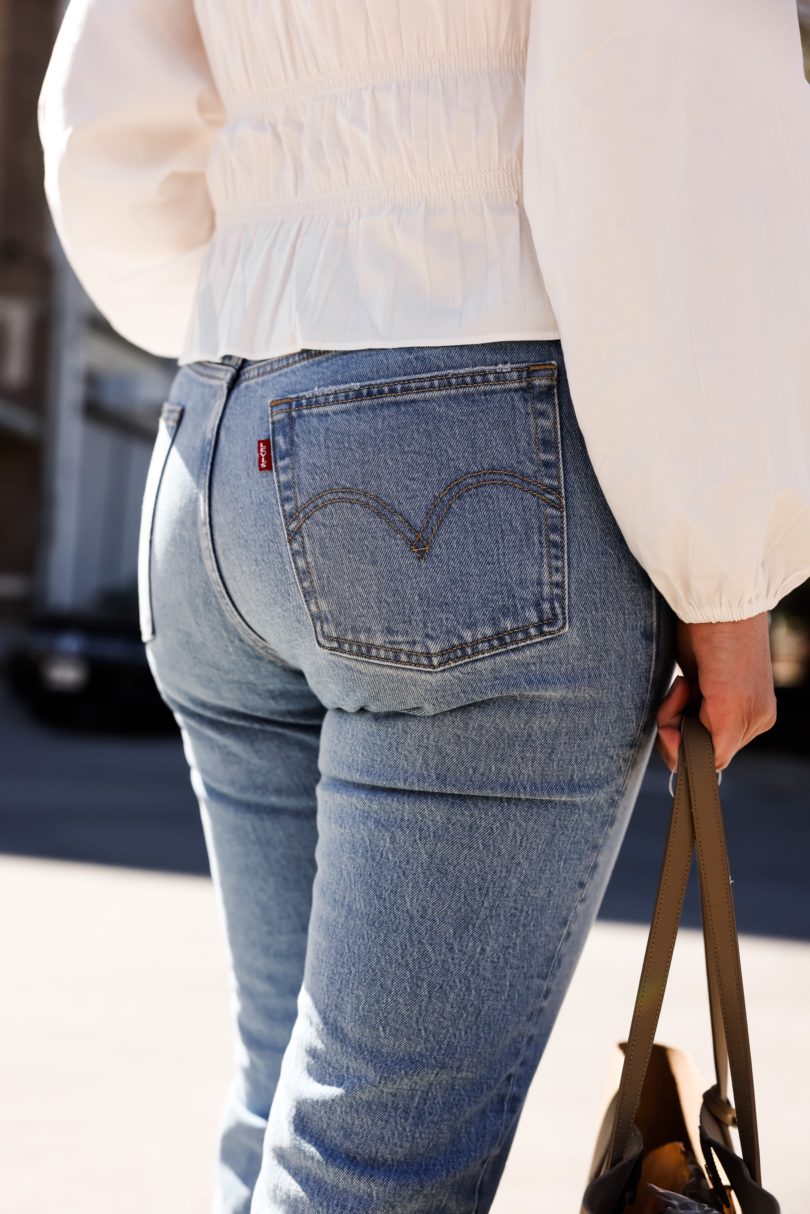 Since it's March, and March = spring to me no matter what the actual calendar or weather says, I'm in full blown spring mode. My denim is activate and spring trends are coming in hot. One trend that I absolutely love right now are all of the smock tops I keep seeing. I love seeing this nice balance of Juliet-inspired smocking, a sweetheart neckline and puff sleeves, a very romantic blouse indeed. This one here is from Reformation and it is a MOOD. Let me tell you. But I really love it. I don't usually reach for tops that are lower cut, but this one has elastic right at the neckline so everything is kept nice and secure. I absolutely sized up because I had a hunch this top would fit a bit small for bigger chested girls and it does. I am in the large here and 100% approve this size choice. It's slightly cropped so high waist denim or a belly button ring is a must. You can find this top here! 
I also rounded up a few other style, color and price options for this trend. Lots of under $100 / $50 options, too as denoted by the cute little asterisk on the graphic below! 
PS: these are the Levi's Wedgie fit jeans. I find them to run just a bit small in the waist, I am in the size 29. If you have a smaller waist and find that jeans tend to gap for you, this is your pair! It's a nice fit and doesn't flatten the booty. You can find them here. 
What do you think about this trend? Here for it or over it?