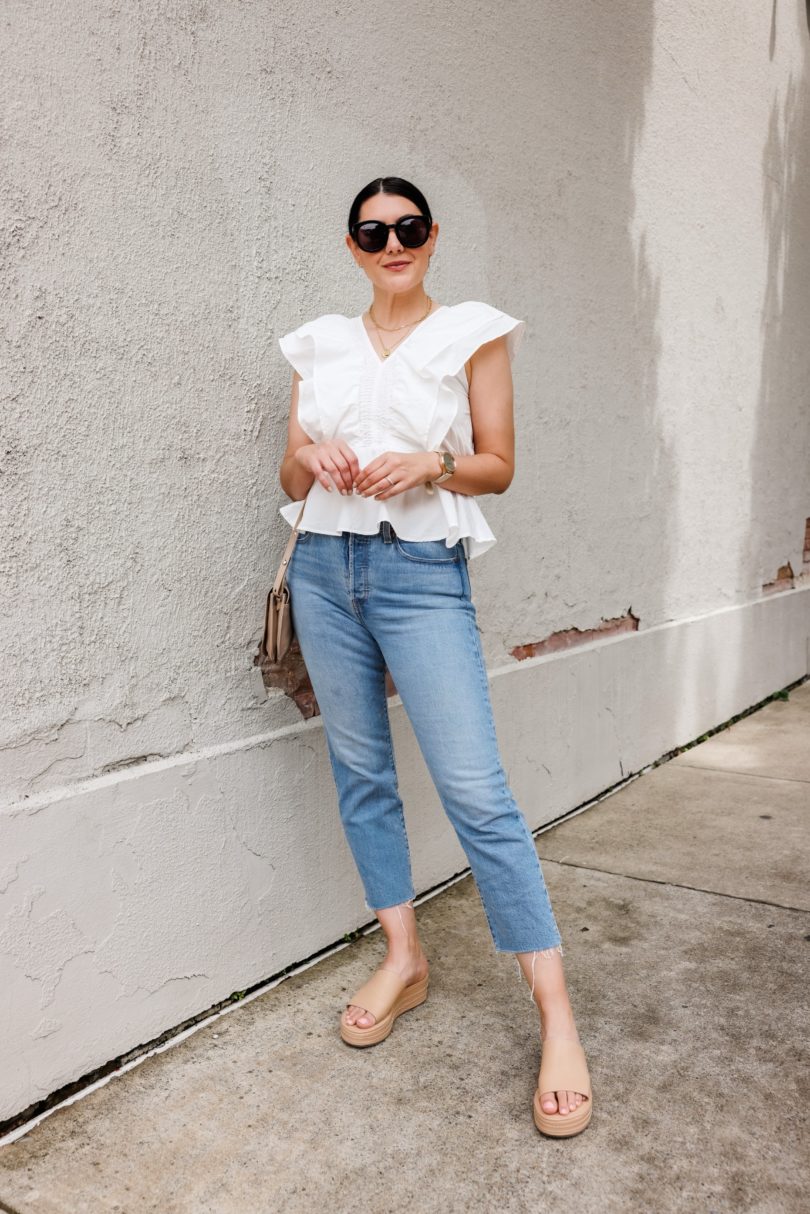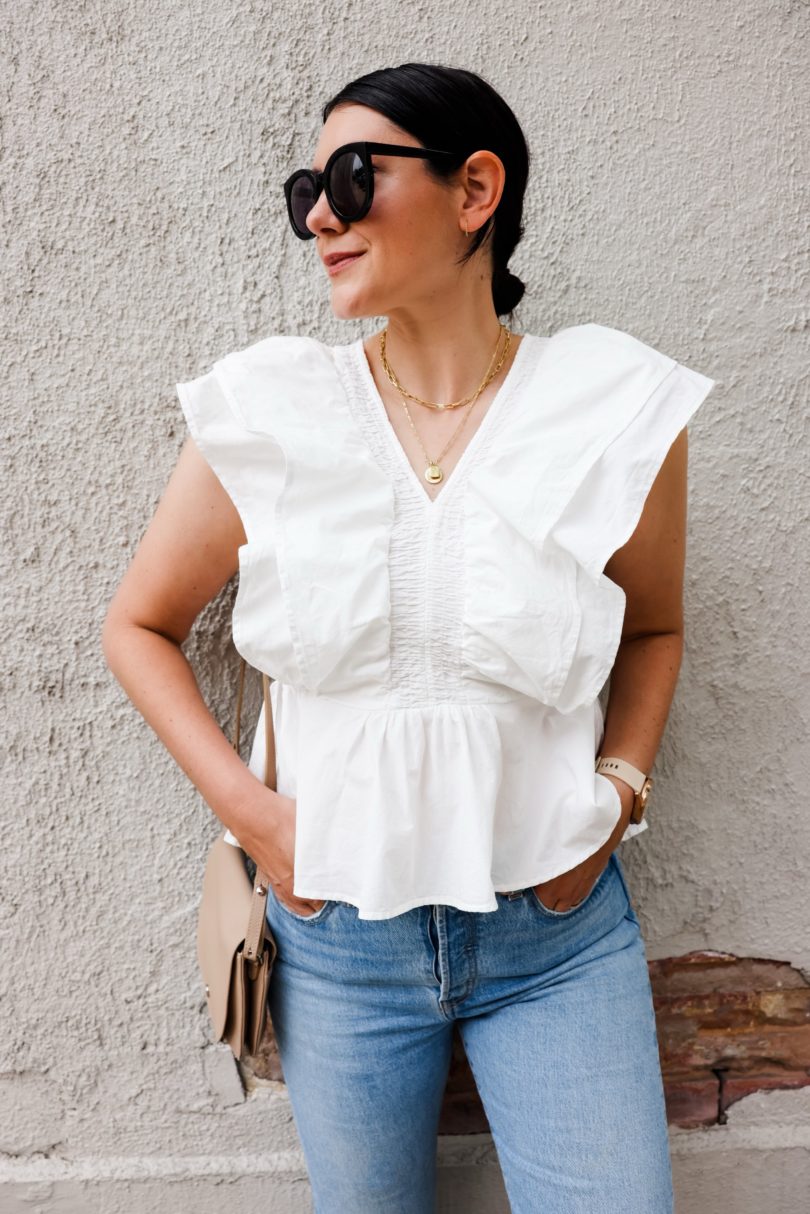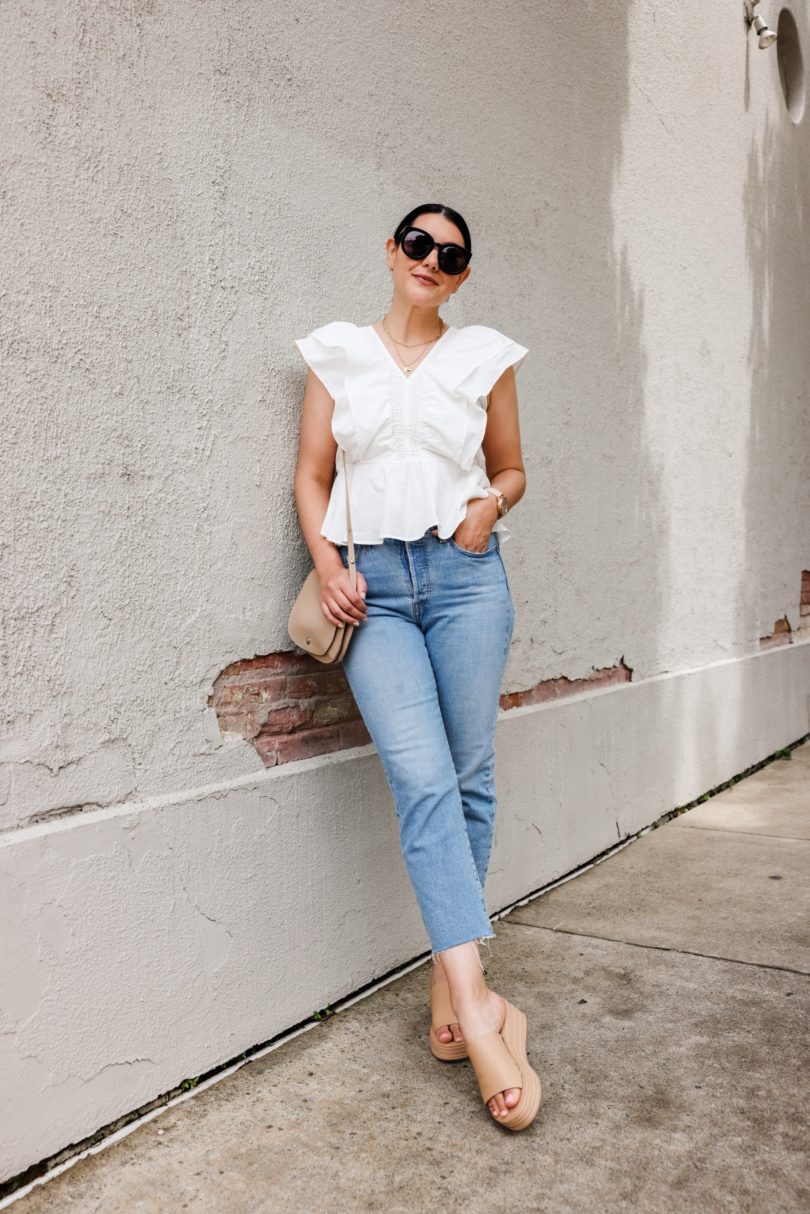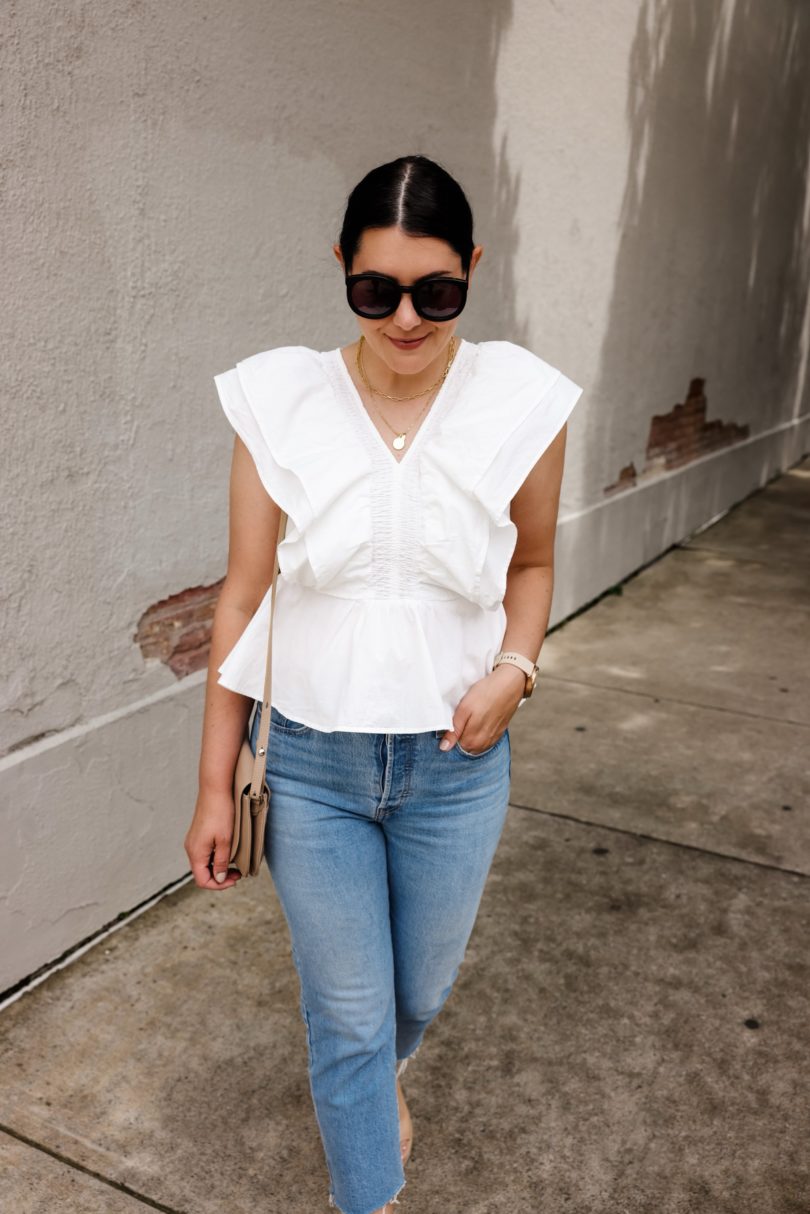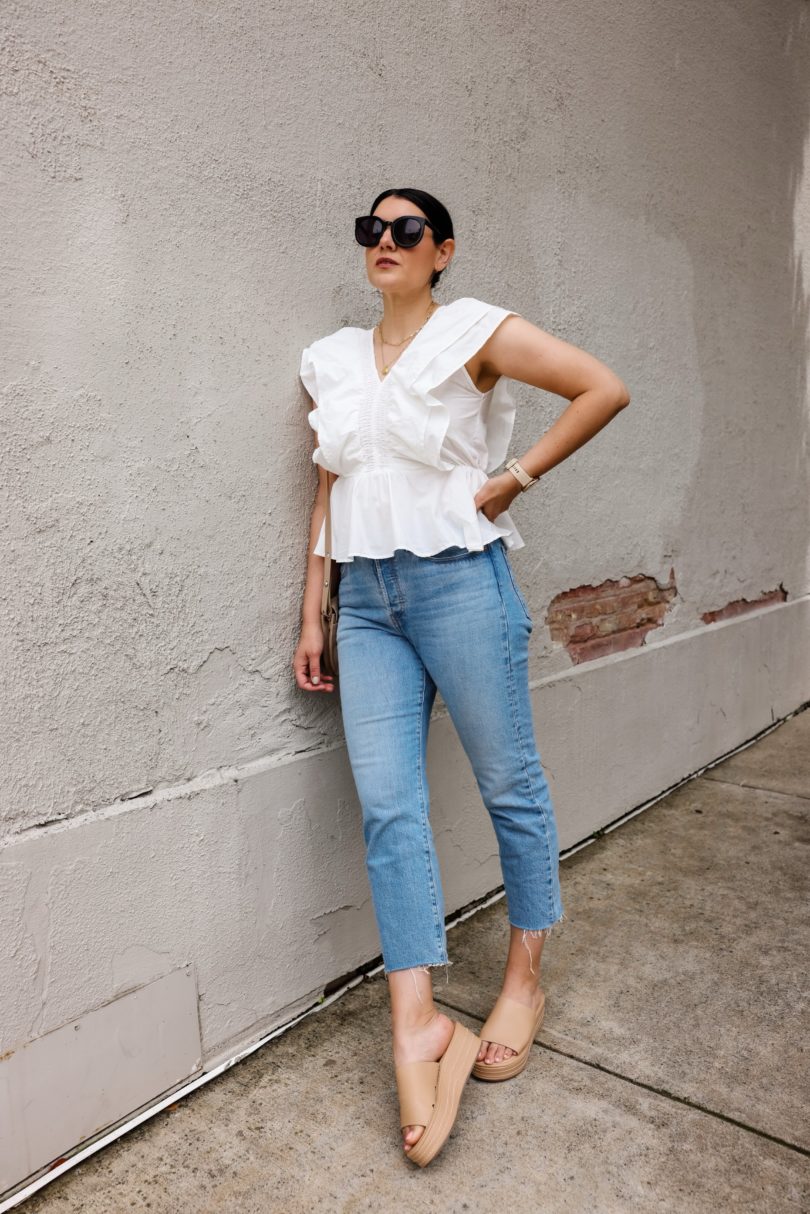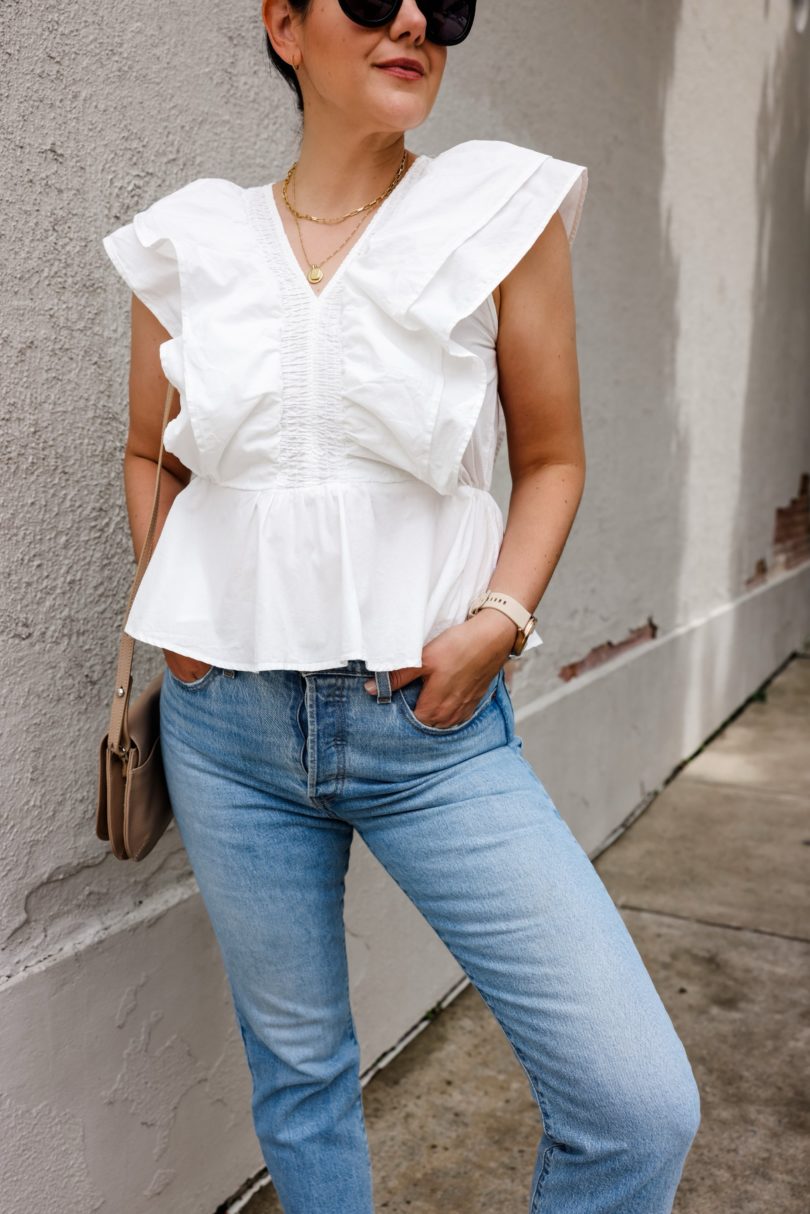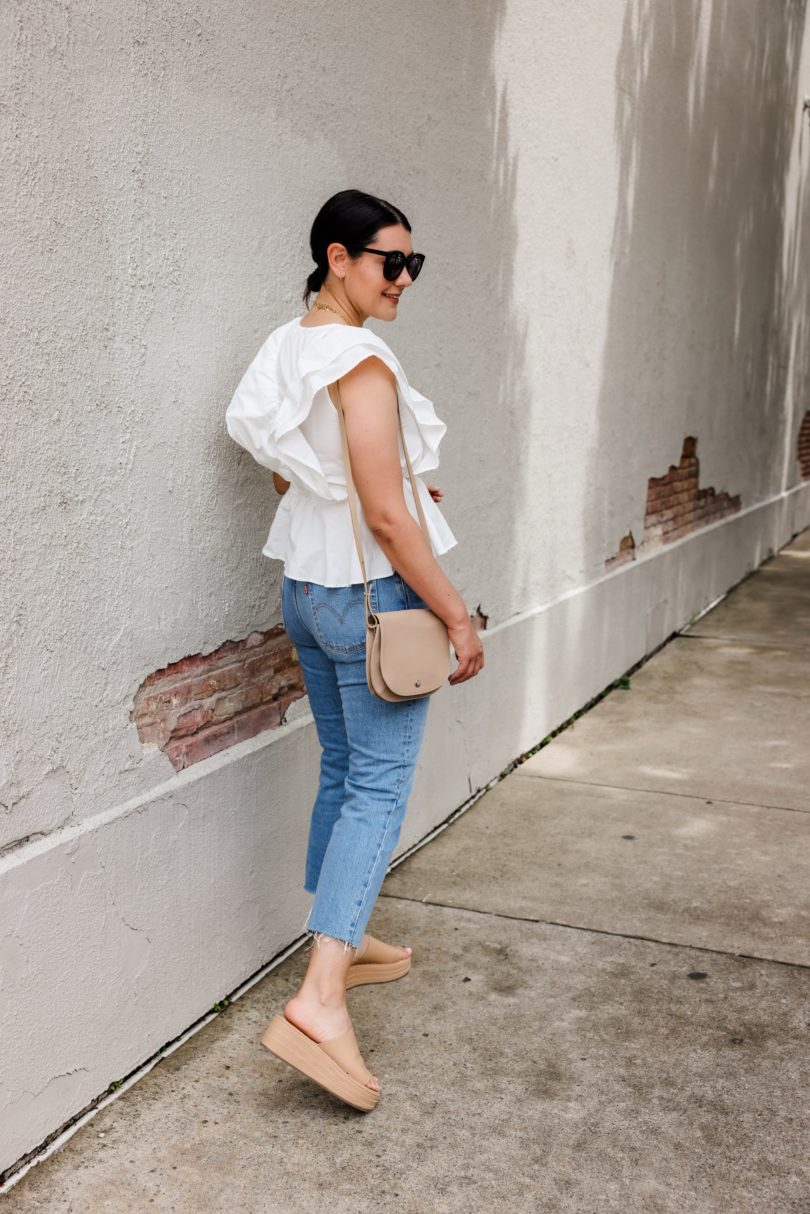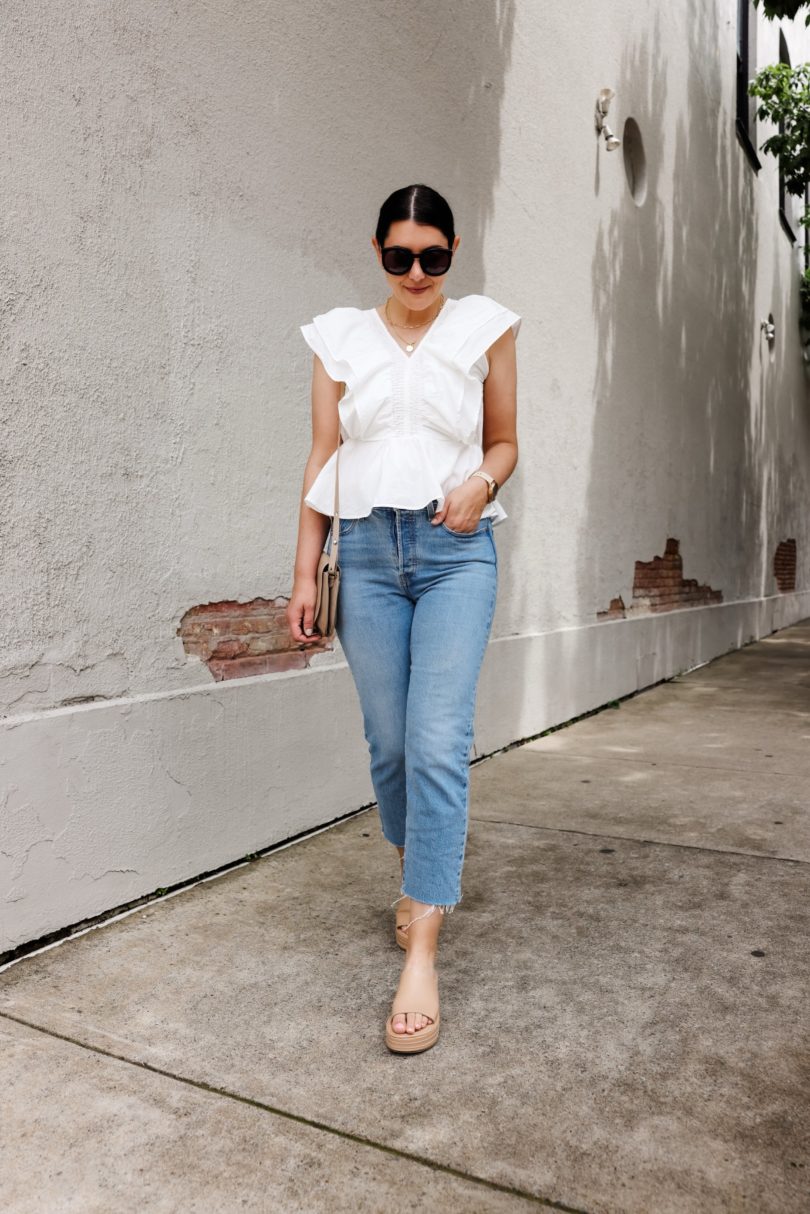 Happy Wednesday — at least I *think* it's Wednesday. If it's not, please don't tell me. Let me think I'm that much closer to the weekend, ok? Let me live in my ignorant bliss. So are you surprised that I'm wearing aNoTheR white top today? Of course I am, and of course you are not surprised. It's been 5 days since my last white top. I've got to fit that weekly quota, you know?
But if I may, this particular white top is different, okay?  She's special. If she was an Ennegram number she'd be a 4. At once she is saying 'look at me' but also 'stop looking at me.' It's one of the most dramatic tops I own. The ruffles, the peplum, the DRAMA.  And let me tell you this peplum? oh she's a full  360º of drama. I love it but it is a lot of poof and puff. I am in the medium of the top, I find it fits true to size. You can find it here! 
These platform sandals are some 1999 throwbacks and I love them. I've been a real wet blanket with all of the 90s trends / 00s trends that Gen Z keeps trying to revive. But platform sandals? Yeah, I'll bite. This was my FAVORITE look in high school and I'm happy to bring it back. What about you? Are there any of the 90s / 00s trends you are considering? Also I bought a Juicy Tube lipgloss the other day. Still slaps.