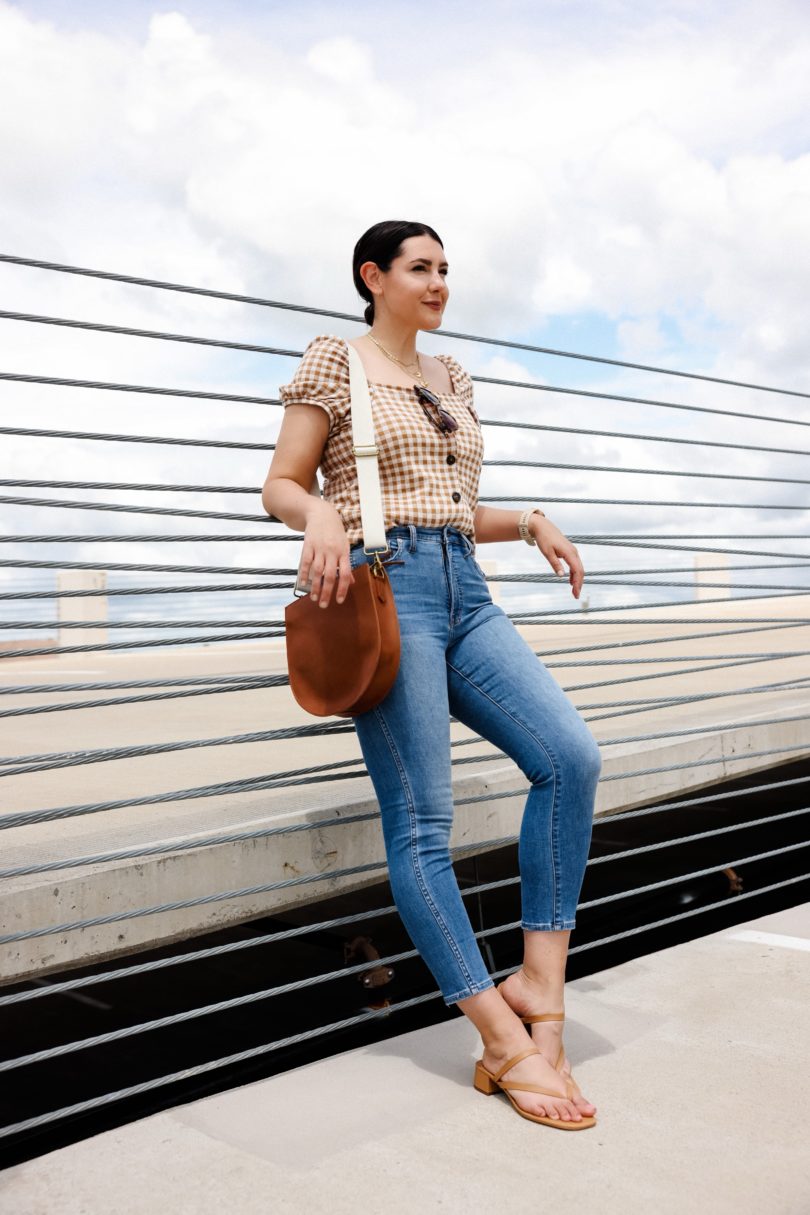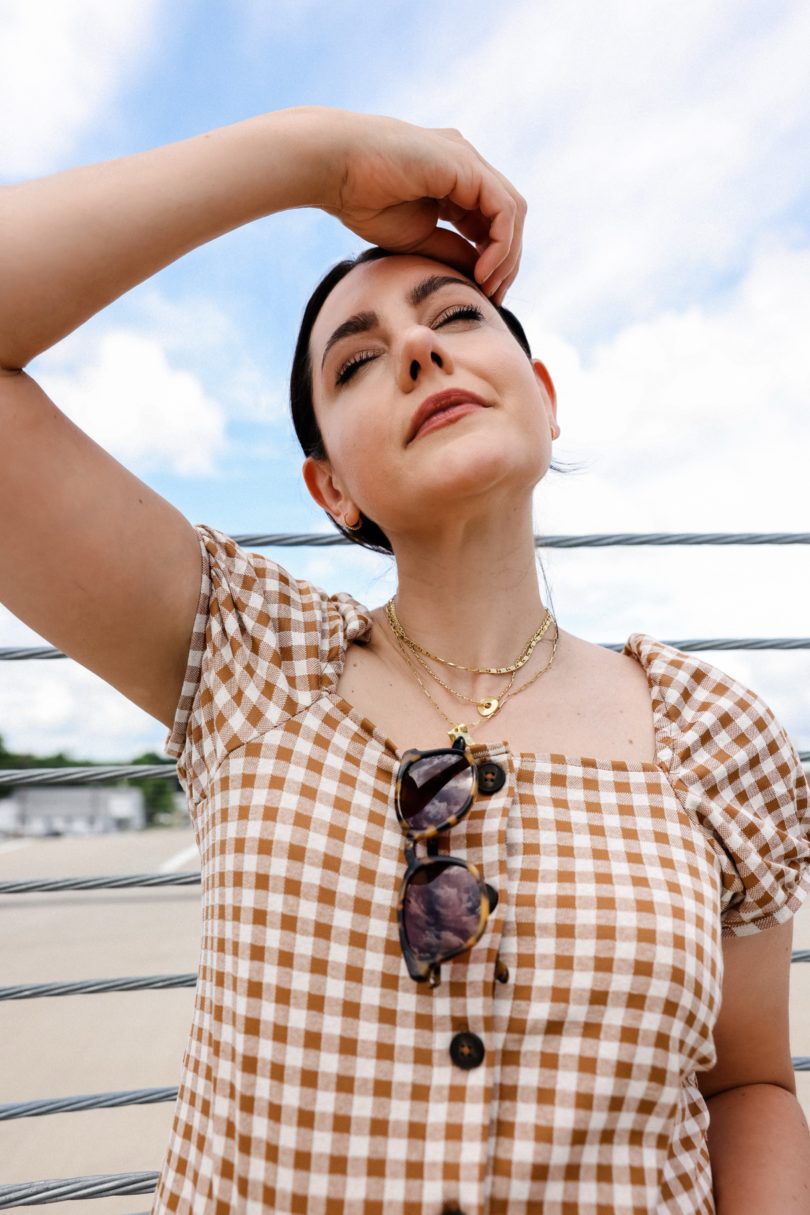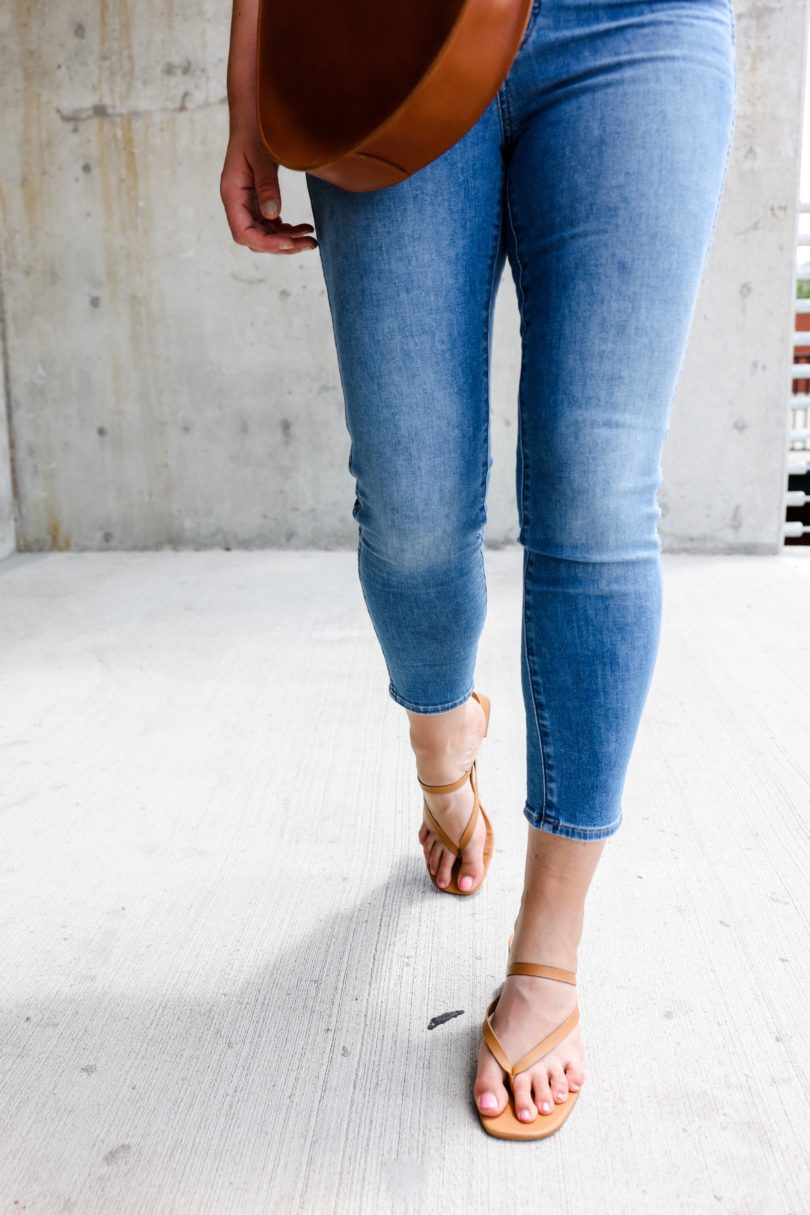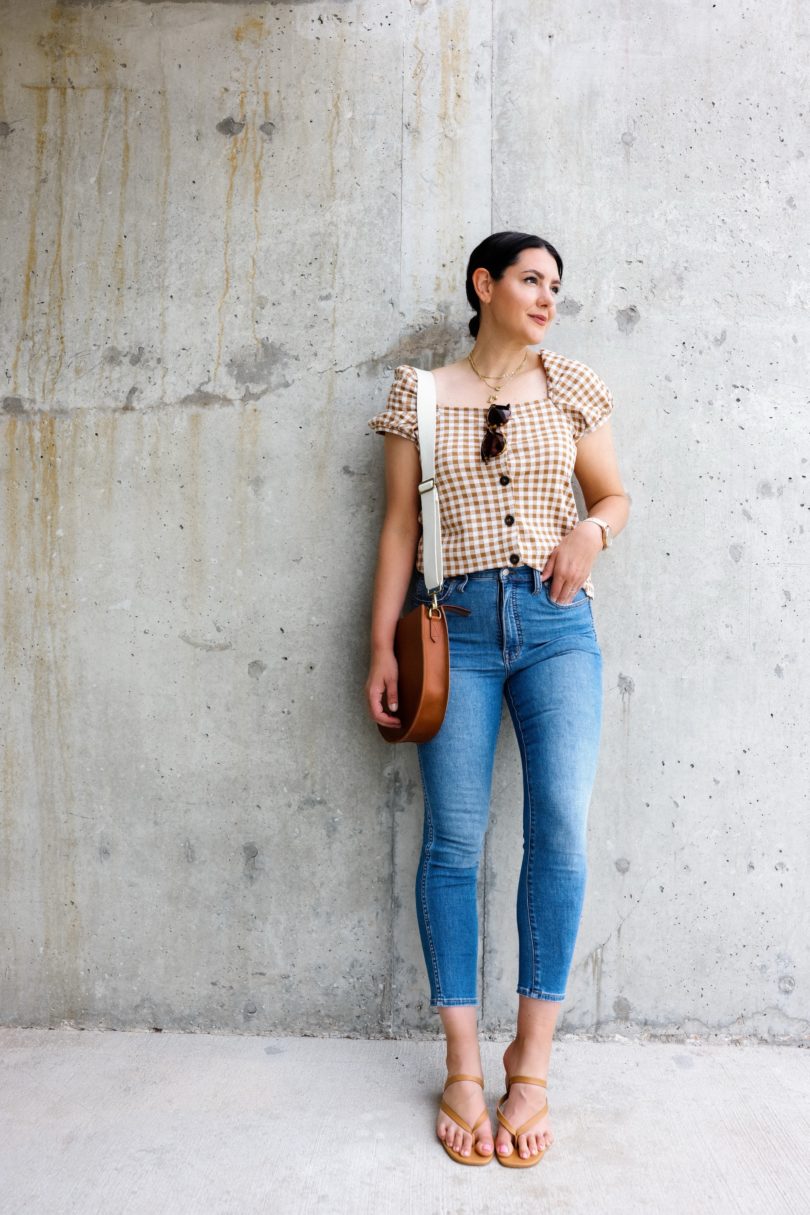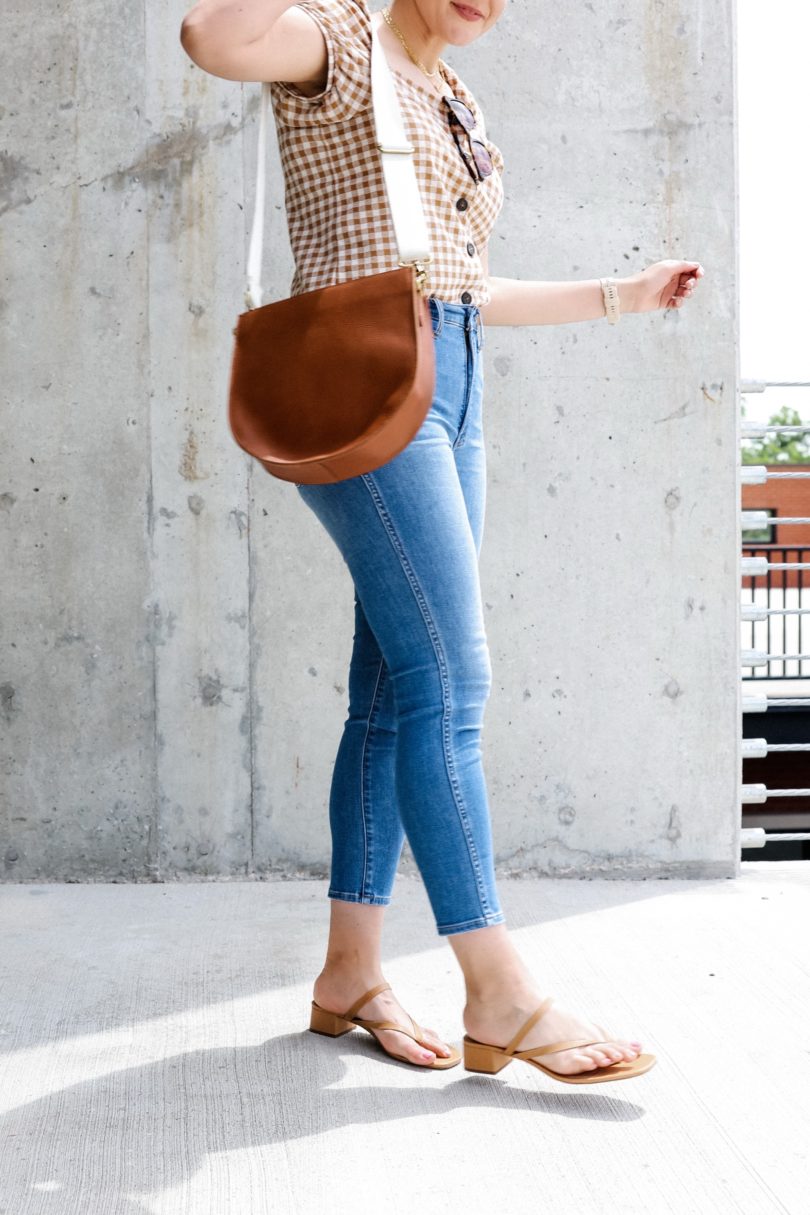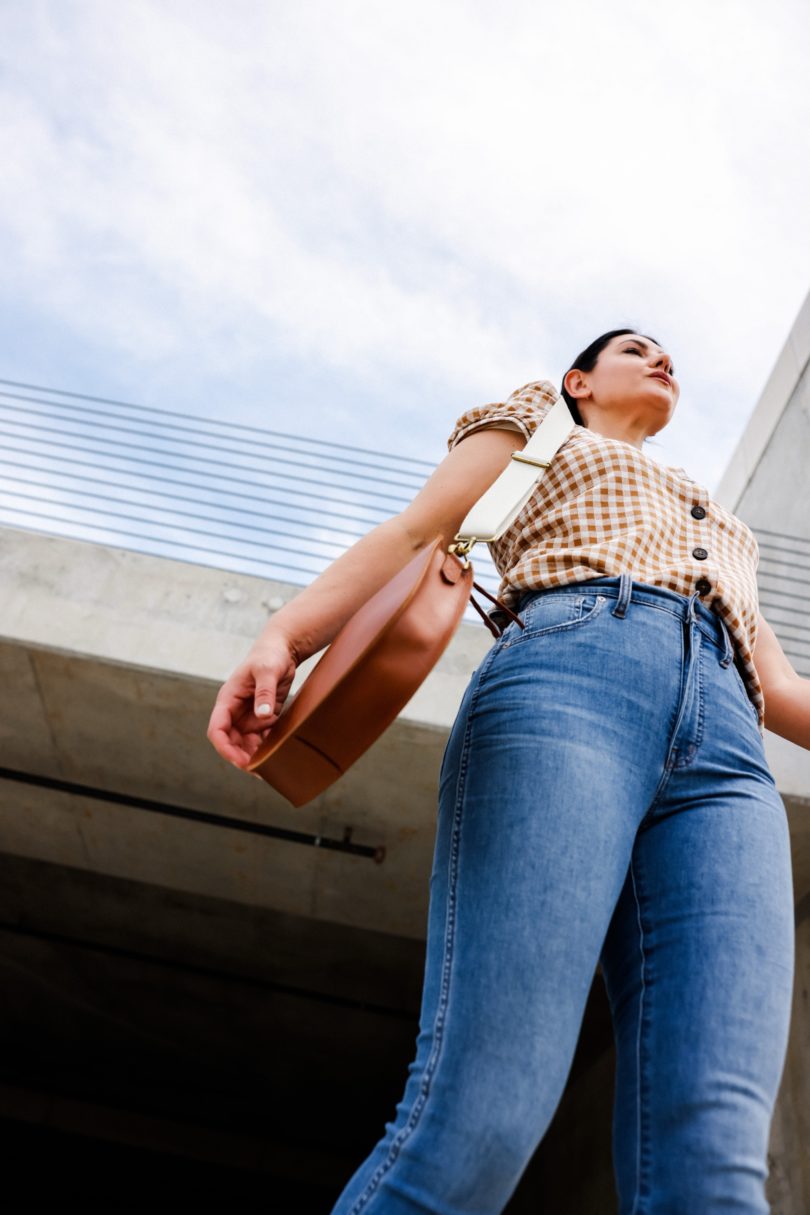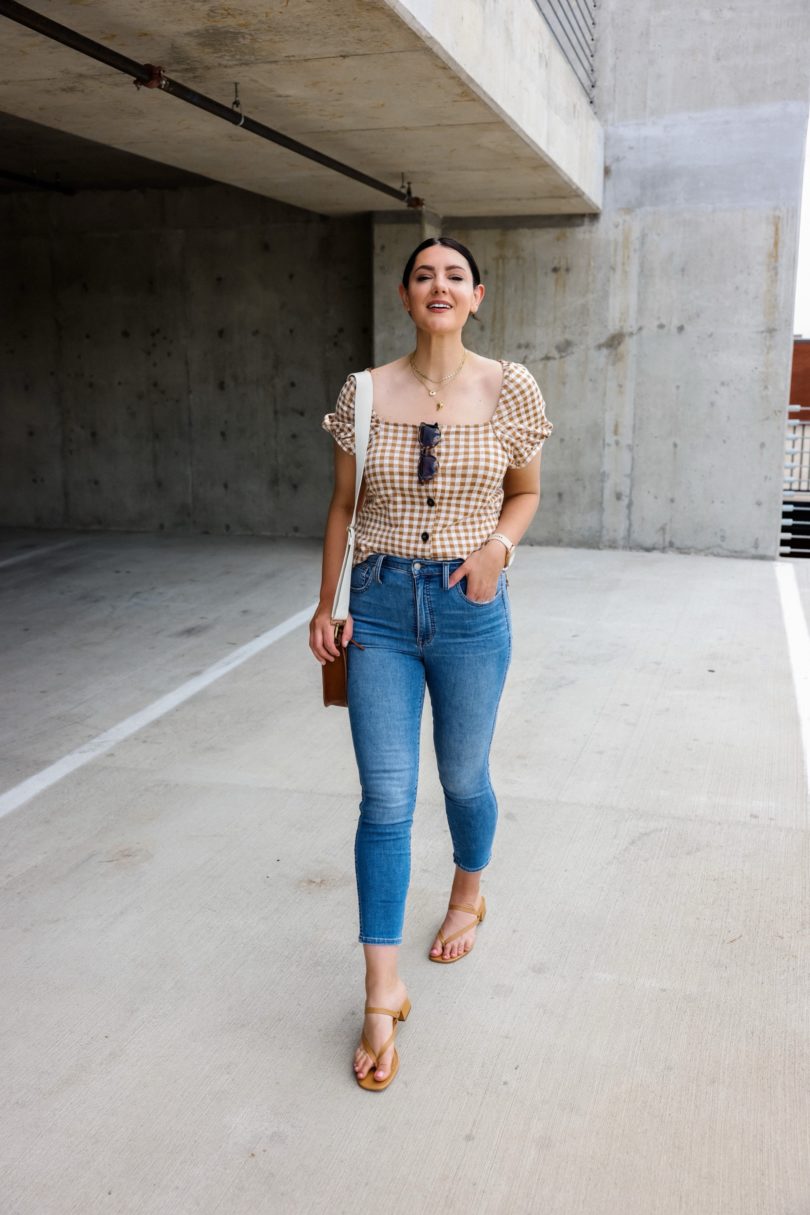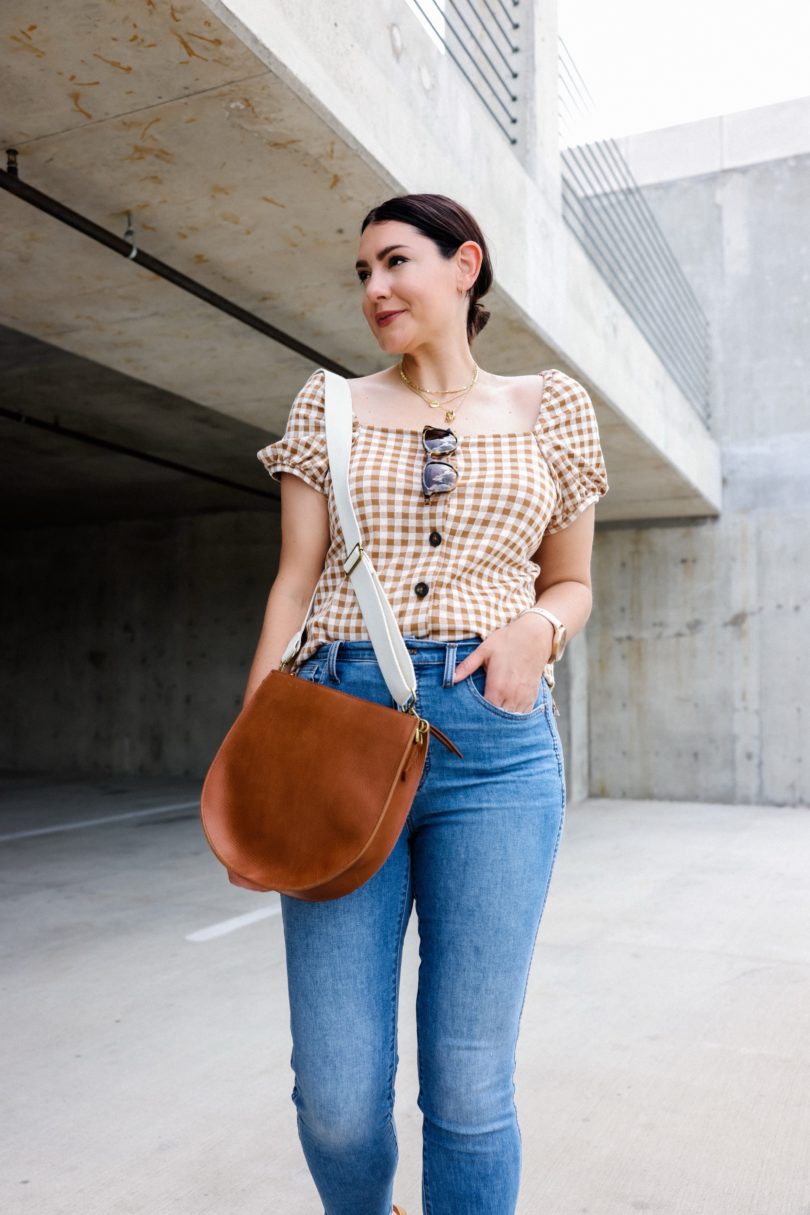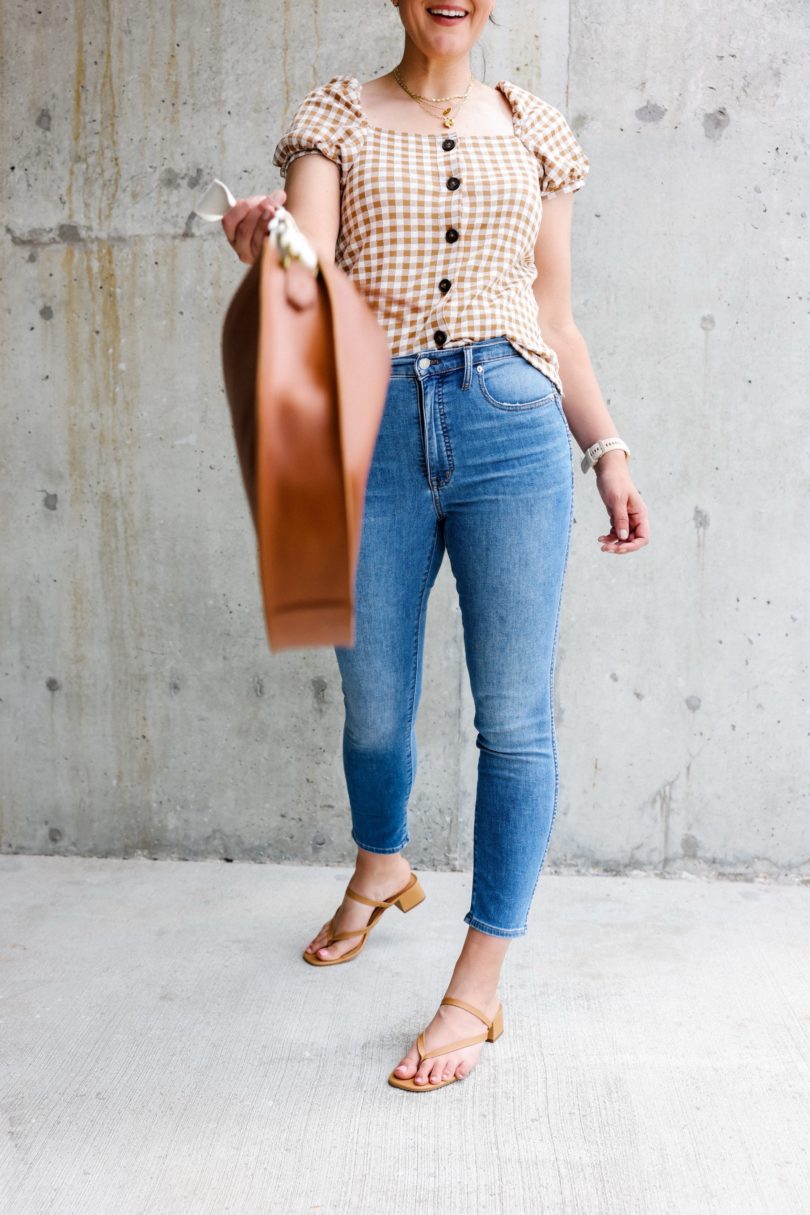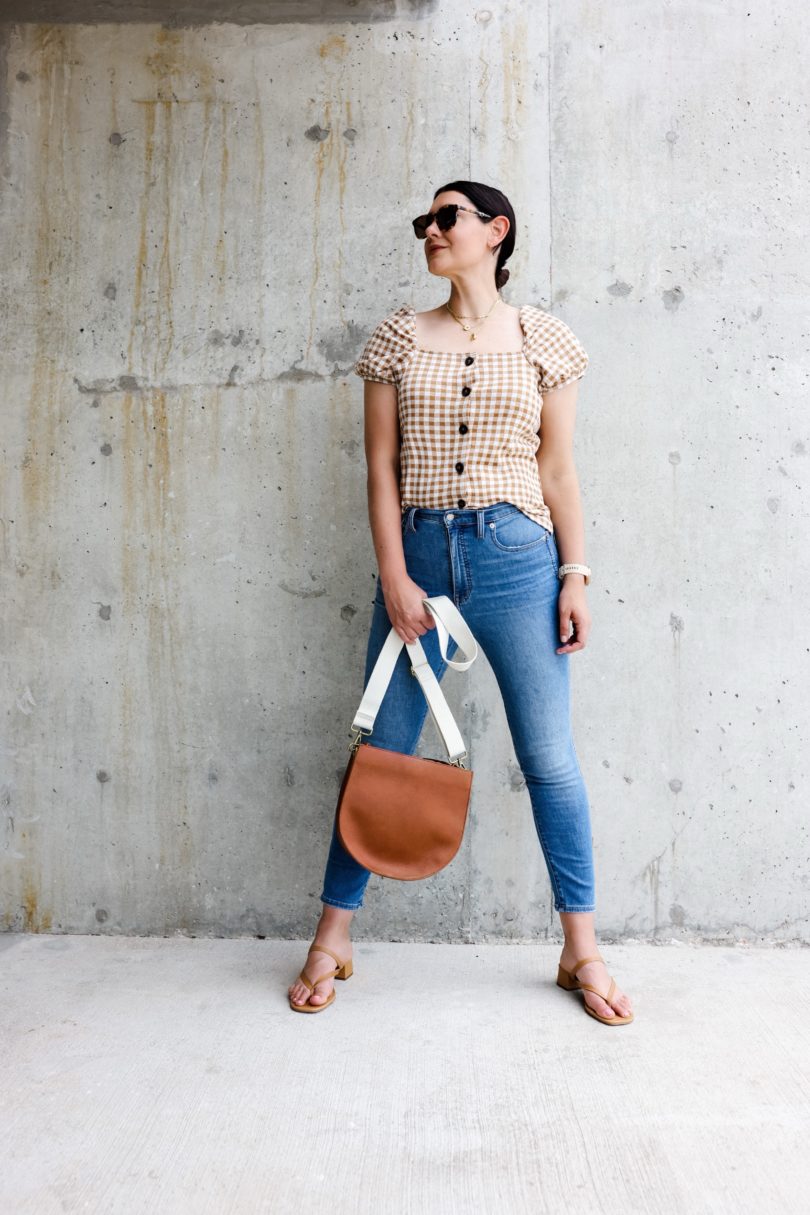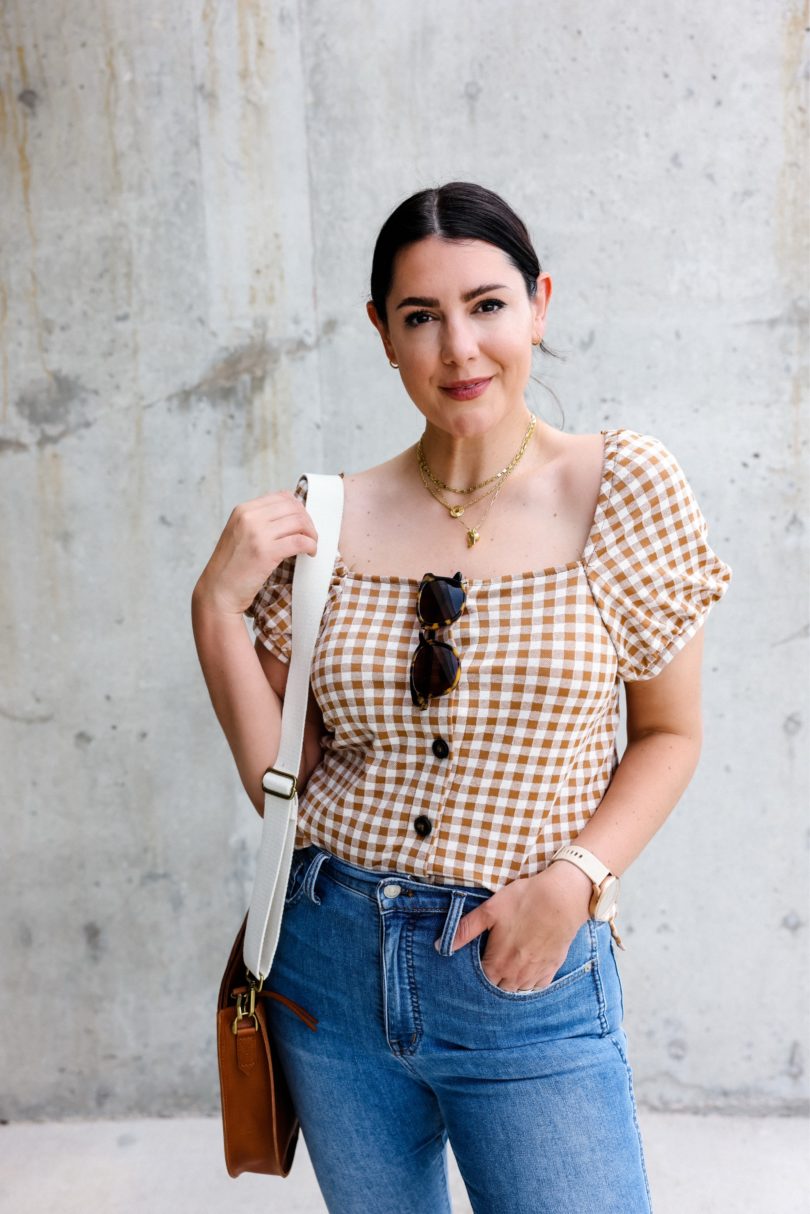 Denim in the summer can be risky, let's be honest. But lately it's been nice and cool and I've not quite busted out the cut off shorts yet. I've returned to the denim days and it's been really nice. And as if they were reading my diary, Madewell has launched their Summerweight Denim collection and I wanted to share it with you! You guys love Madewell denim as much as I do, so I feel like we can really bond over these beauties.
So what makes these jeans so summery? They are blended with hemp to make them breathable and lightweight to help regulate temperature. They're soft but they still have structure, which I love. Give me all the soft denim and I'll show you a happy lady.
This pair here is more fitted than some Madewell denim, so stay true to size! I am in the size 28 regular length, so they're just a bit cropped as well. Find them here!
Madewell Summerweight Denim

Is gingham not the most summery print ever? Get this girl to a picnic, STAT. I mean this top just screams Madewell and summer, all in one. I love a puff sleeve too so this top just gets me. I'm in the medium –– find it here!
Of course I love all Madewell denim, as you very well know. It's my go-to for basically every pair I own. They fit well, they wear well and is it too on the nose to say they are made well? Yeah, okay. Forgive me just this once? My favorite ever pair is the Perfect Vintage Jean — the one you've seen me wear over and over this spring! (Tip: Size down one if in between sizes!) Find their entire denim collection here!
*This post is sponsored by Madewell! Thank you for supporting the brands that support this blog!