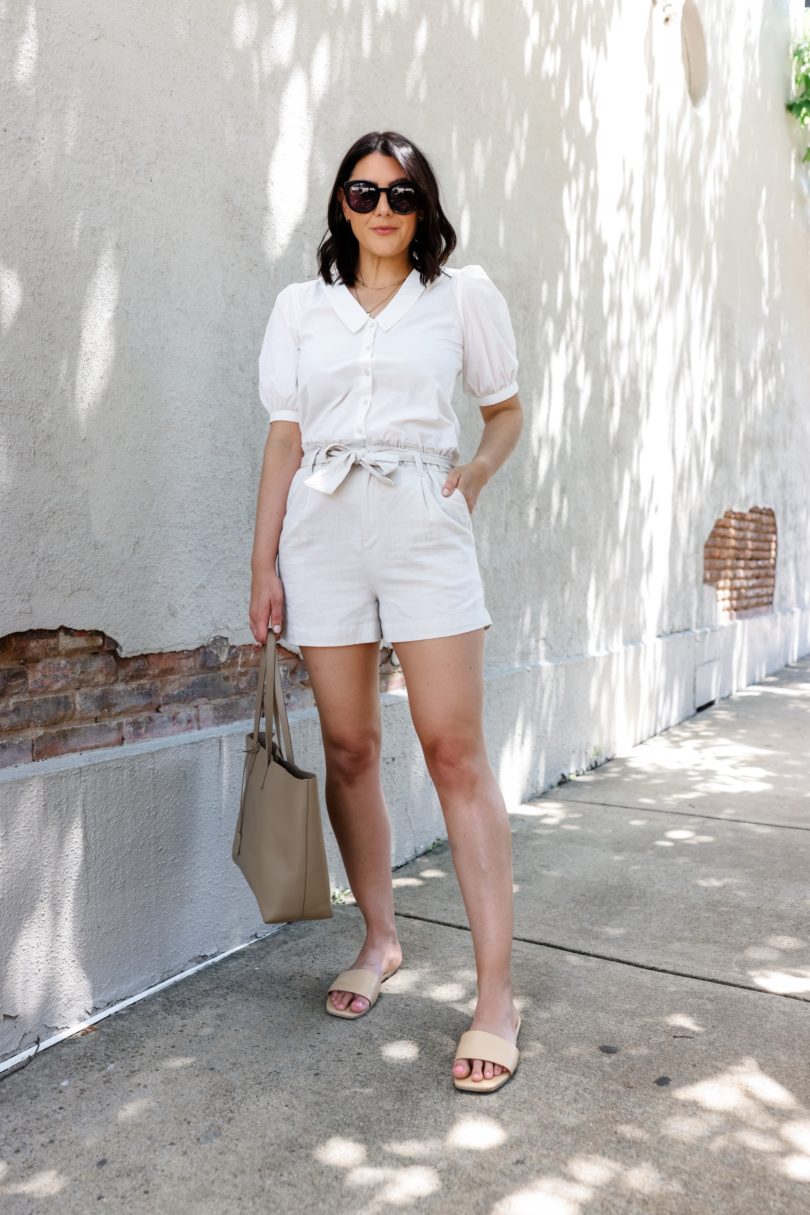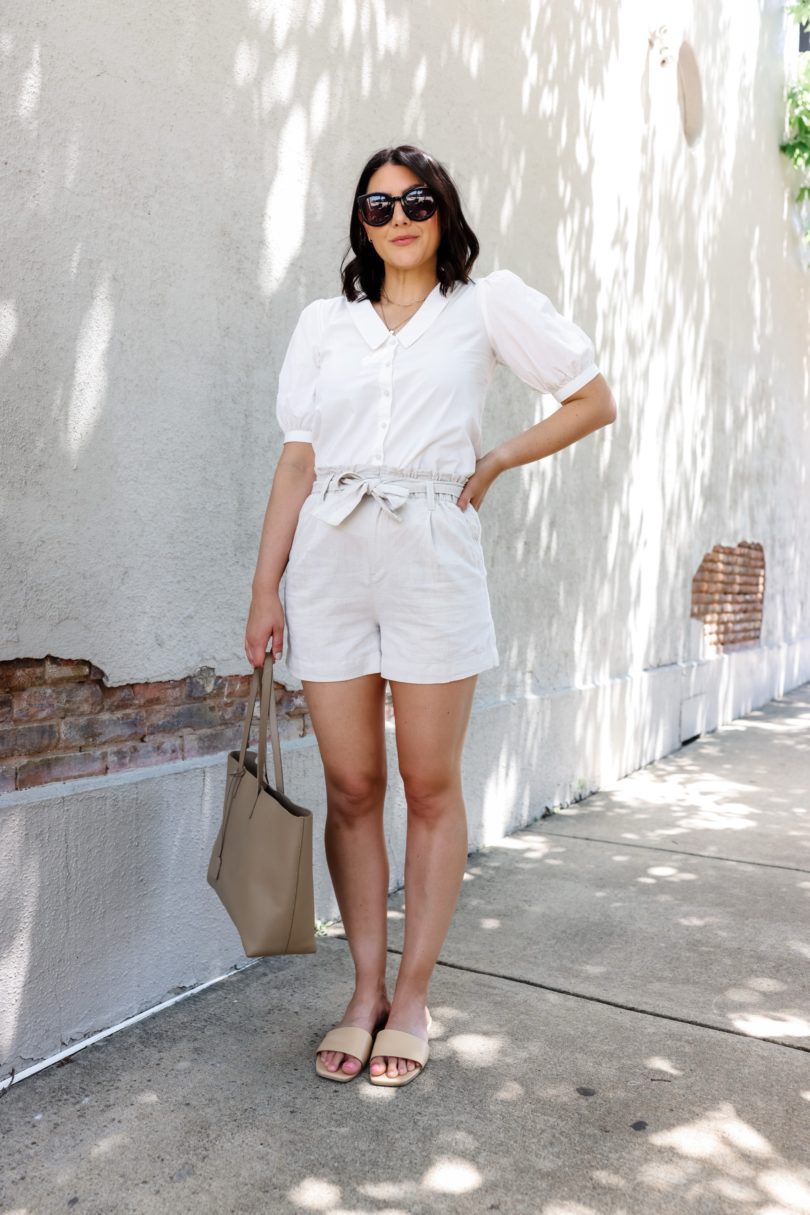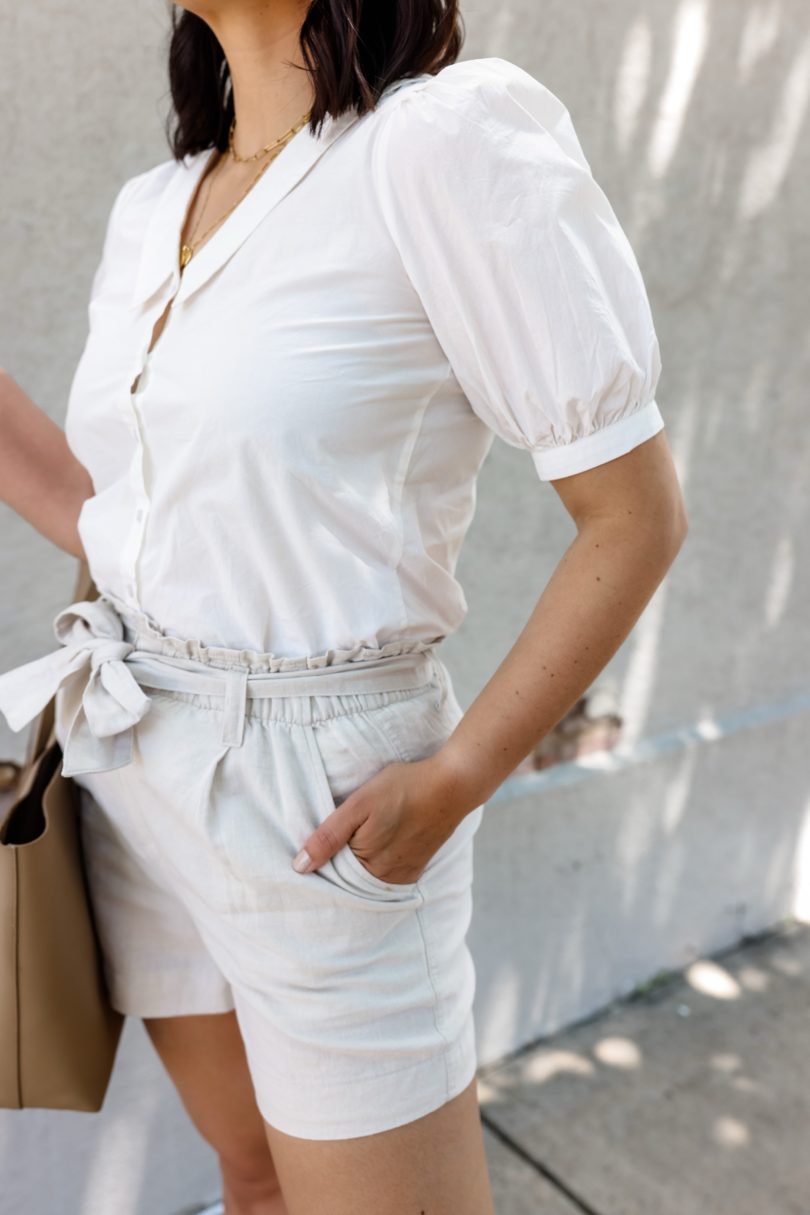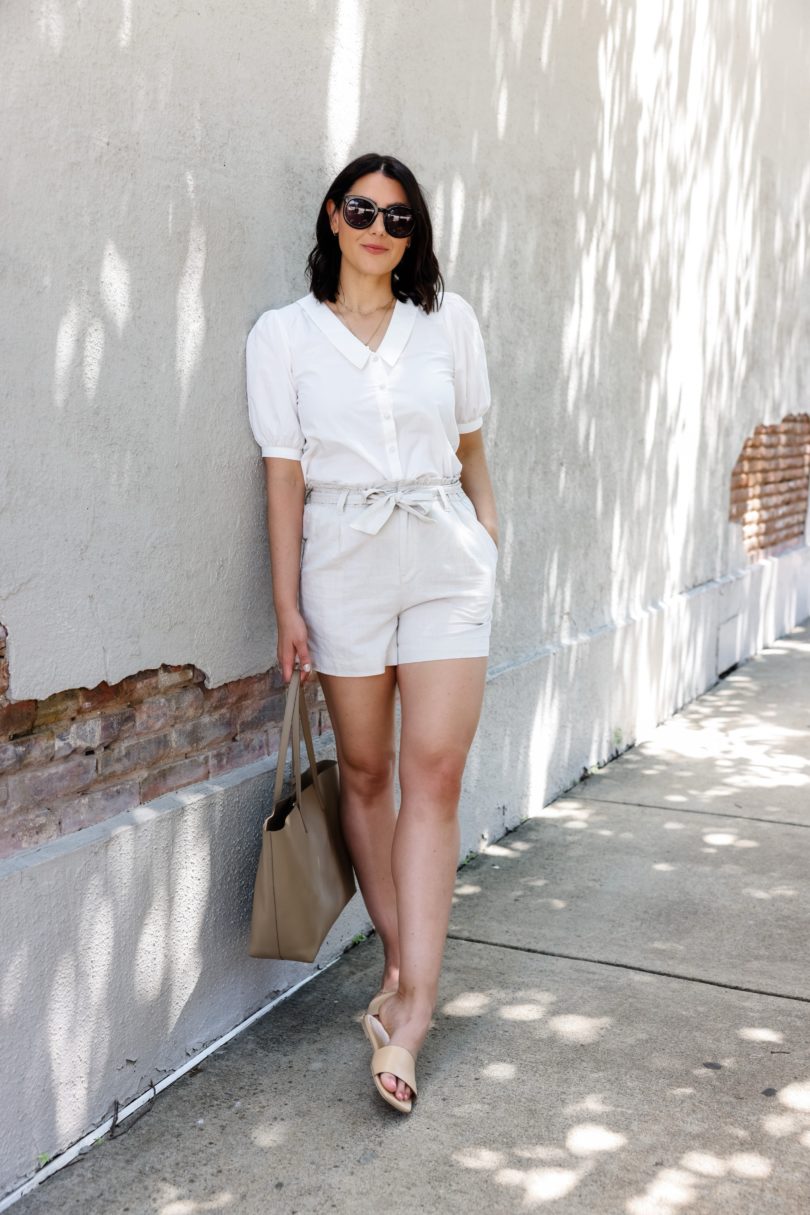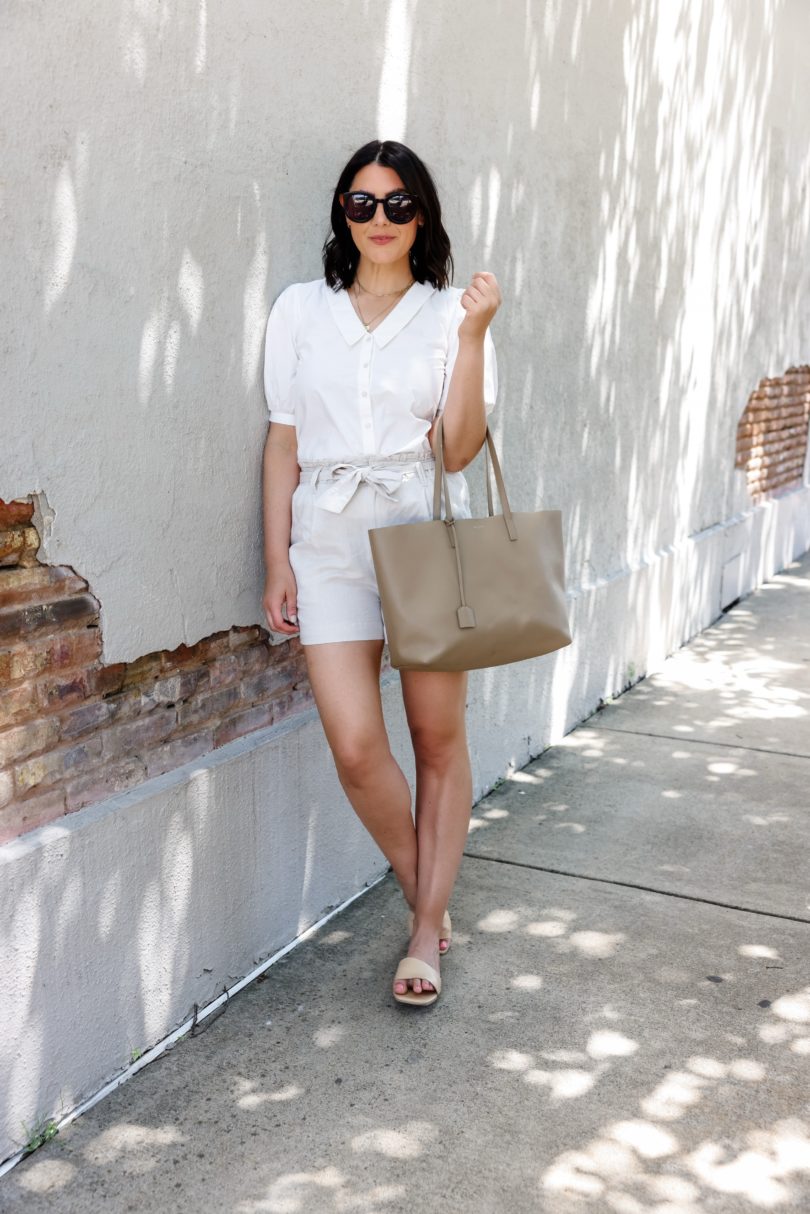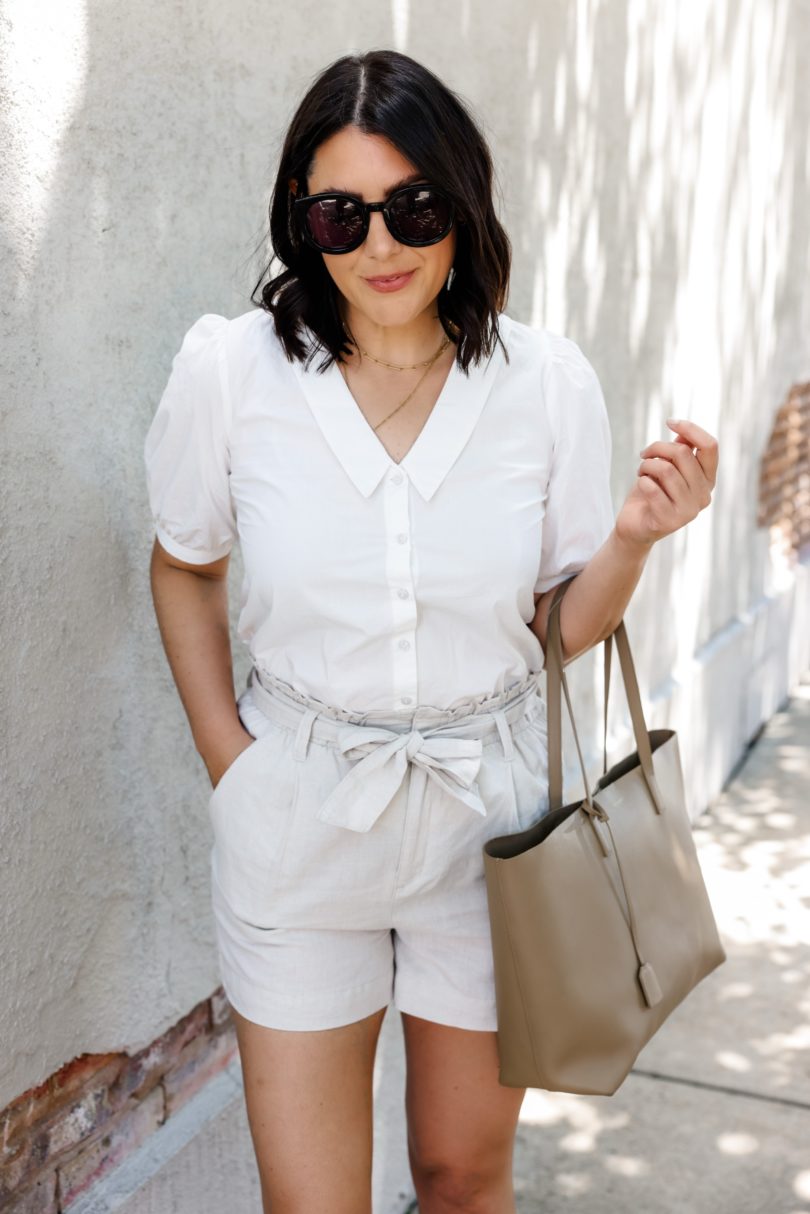 Last year I felt like we had the shortest spring ever and this year I feel like it's been the forever spring. It's the end of May of and I feel weird about posting shorts on here already. Which leads me to my next point, I've been waiting for these shorts to come back in stock to post this outfit but with no such luck. They are in stock in other colors but dang it, people found out about just how good they are! You can find them here in a few other colors and you can keep a watch on them, as I've seen a few sizes come back in! Find them on Amazon here. (I'm in the 6, true to size!)
But since these shorts are obviously very popular this summer, I found a pair at Madewell and at Target that are great options too!
Paperbag Waist Shorts

I hope you guys have a great Memorial Day Weekend!