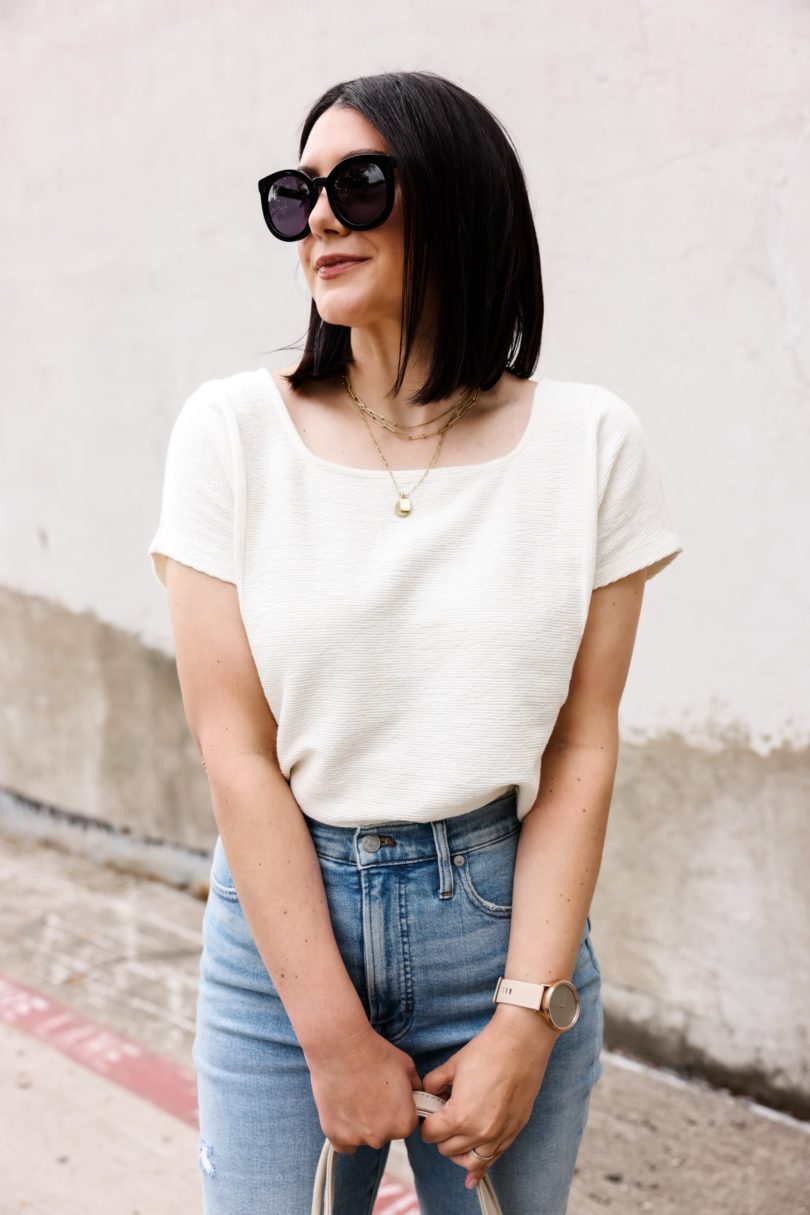 What do you see here? Another white blouse? No, no my friend. It just *looks* like another white top but it's actually the hardest working white top in the business this spring. I bought this Madewell blouse for this past weekend's IG try on and this top (unsurprisingly) came in as the top seller. So I knew I had to share it with my OG blog readers. That's why this post is late today — we usually don't shoot on the day I post but this morning I hopped out of bed and we shot these three outfits because I love this top so much and I think you will too! Oh yes, I did just say three outfits. It's a three-in-one kind of day!
(I've also had three coffees in one hour, so today is happening real fast for me.)
But first…about this top. This top is a jacquard fabric (so think a thick, textured feel but soft and comfortable) with a square neckline. I love the look and the texture gives the top an elevated feel, but it can also be worn just like a t-shirt. I am in the medium and after shooting it today, I do think it runs just a bit big on me. I could size down to a small but I'm in between sizes right now. I think it runs TTS but if you are smaller on top, or in between sizes, you could size down one.
The best part? It's on sale! Find this super versatile top here.
Floral Mini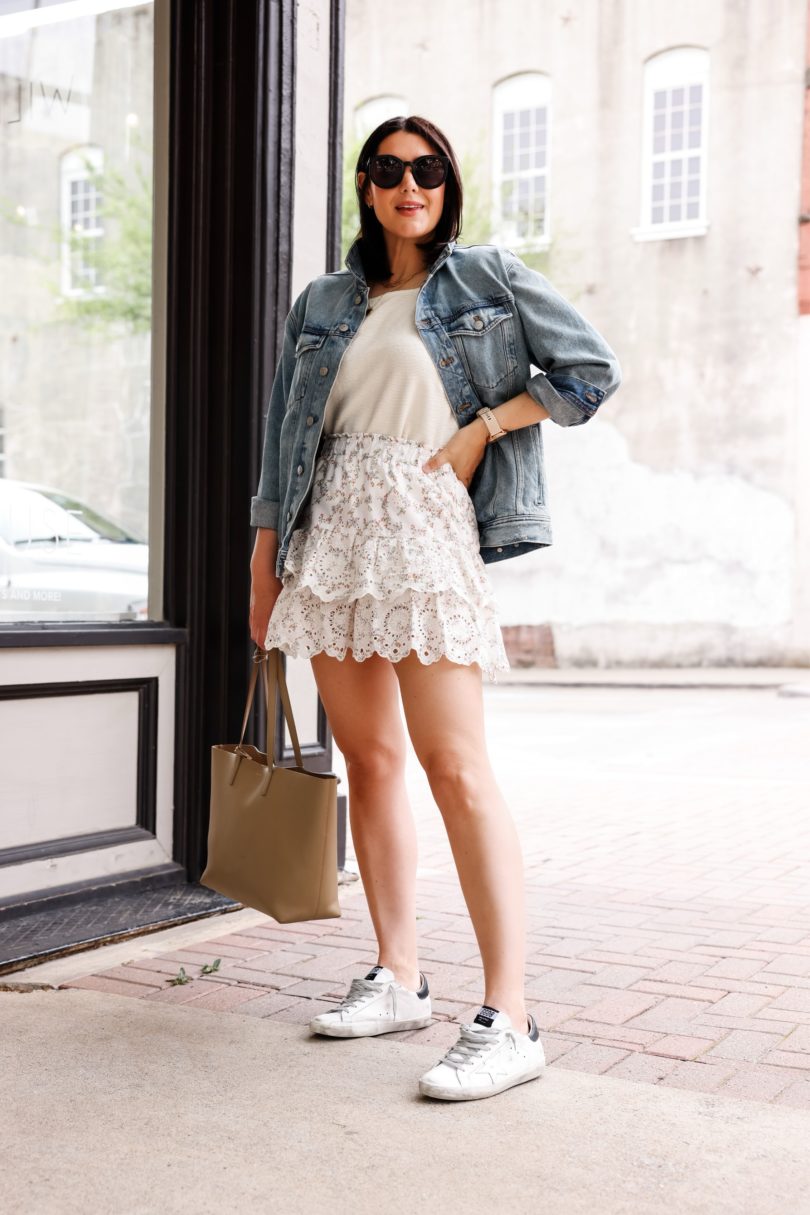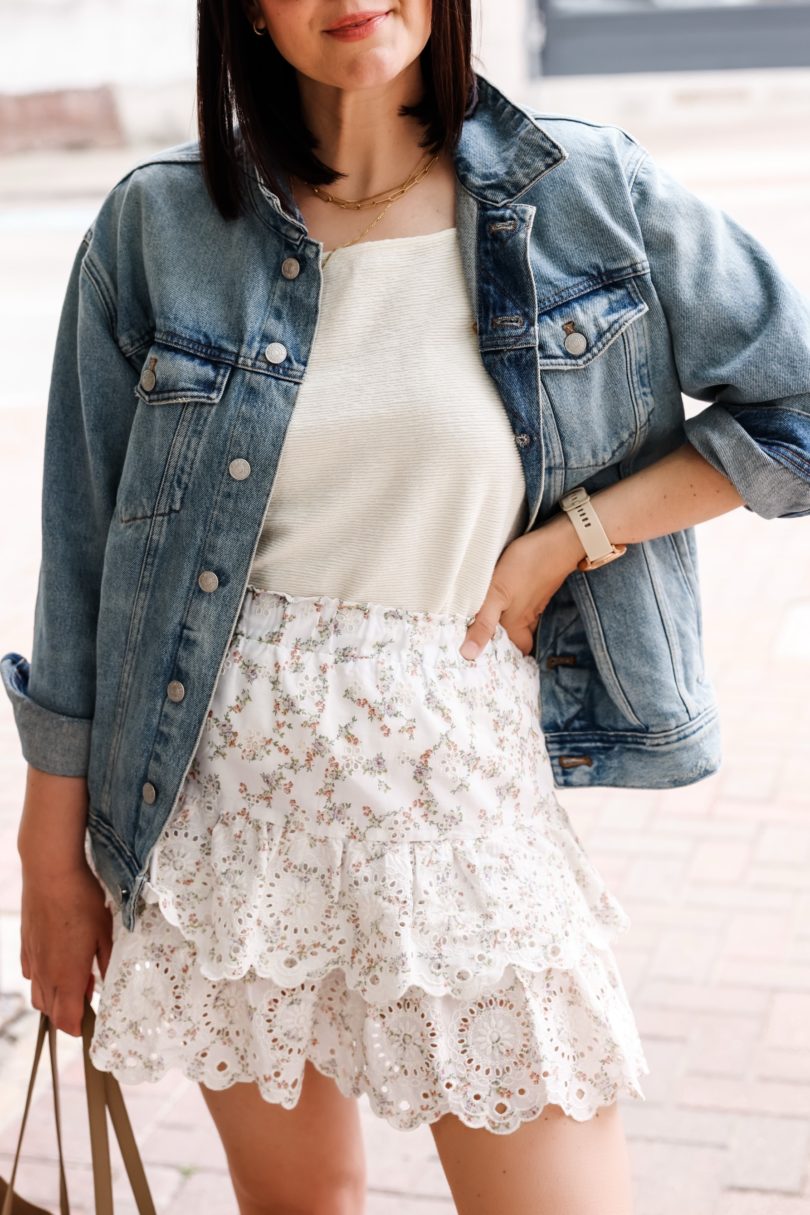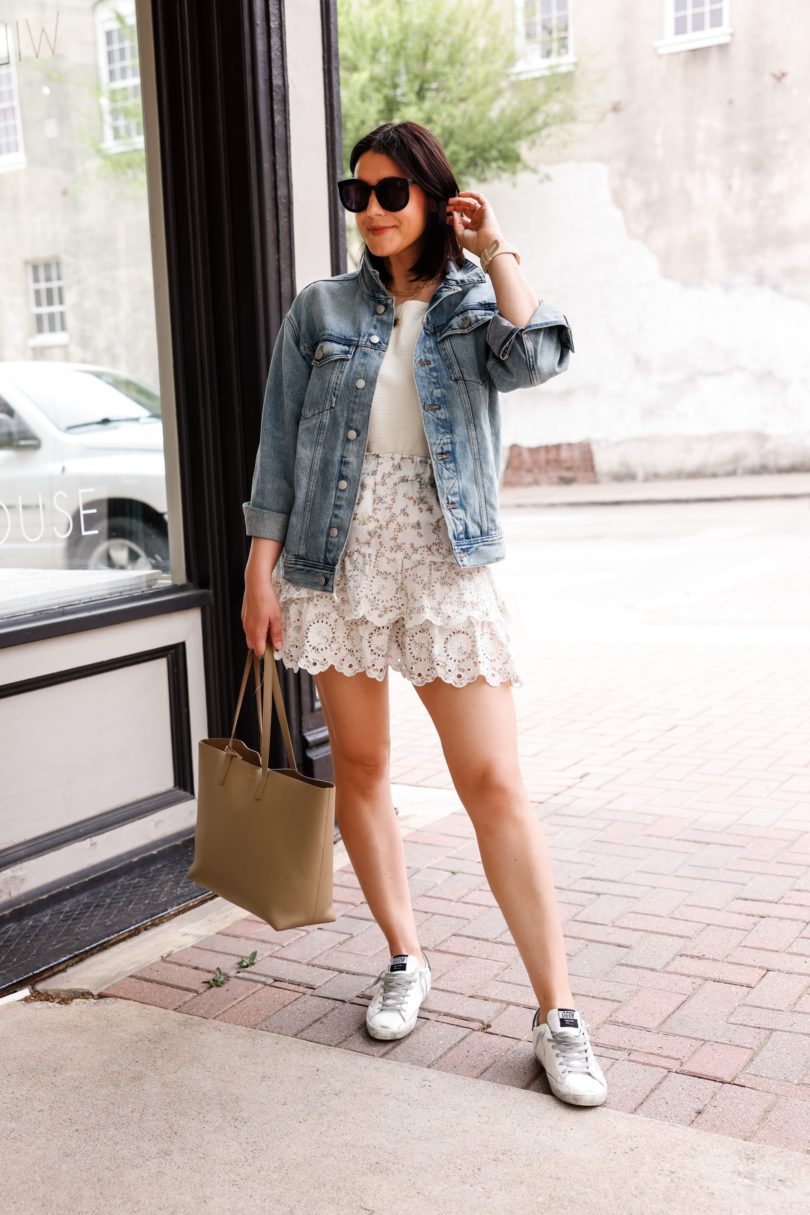 I feel like a fun little floral mini is my calling card for spring. I mean, usually I pair it with stripes but you can't go wrong with a cream top for this look. I wanted to make it a bit more casual, so I paired my GG sneakers with it (dupes here!) and my oversized denim jacket as well. I think this combo works perfectly for spring.
Shop the Outfit

Relaxed Linen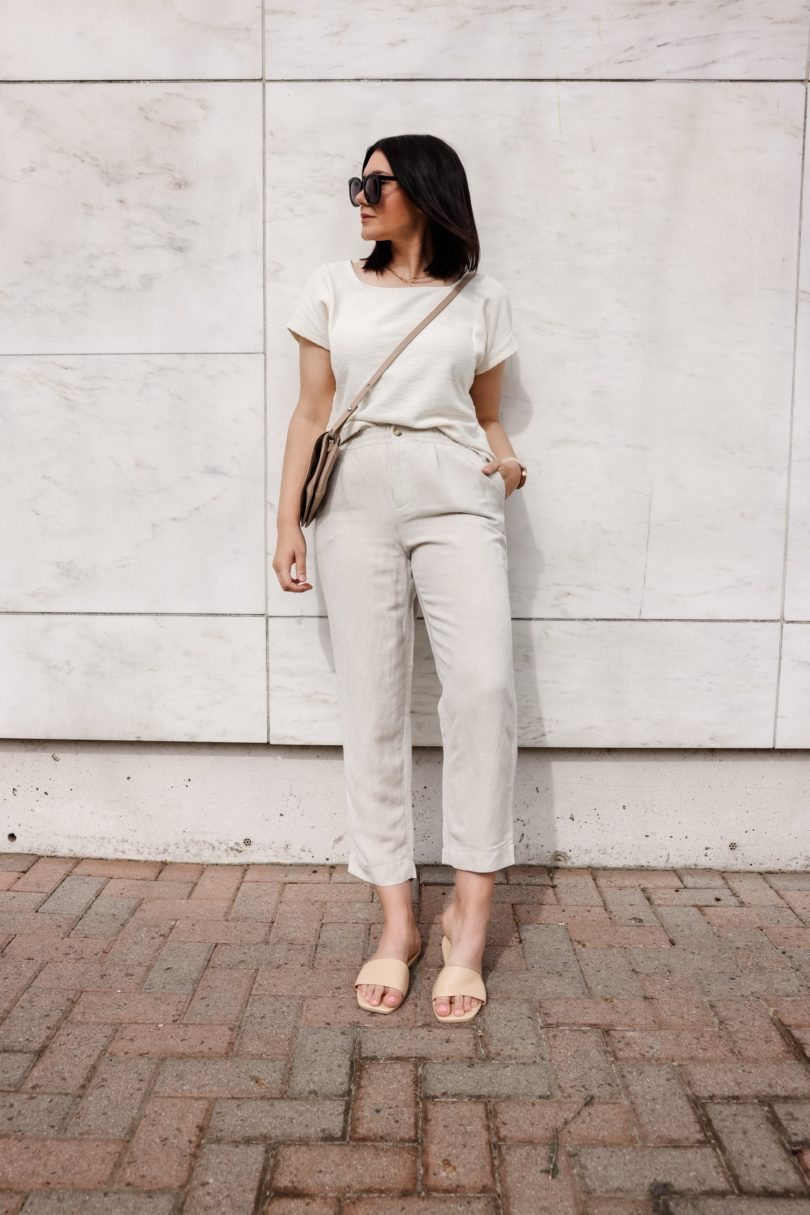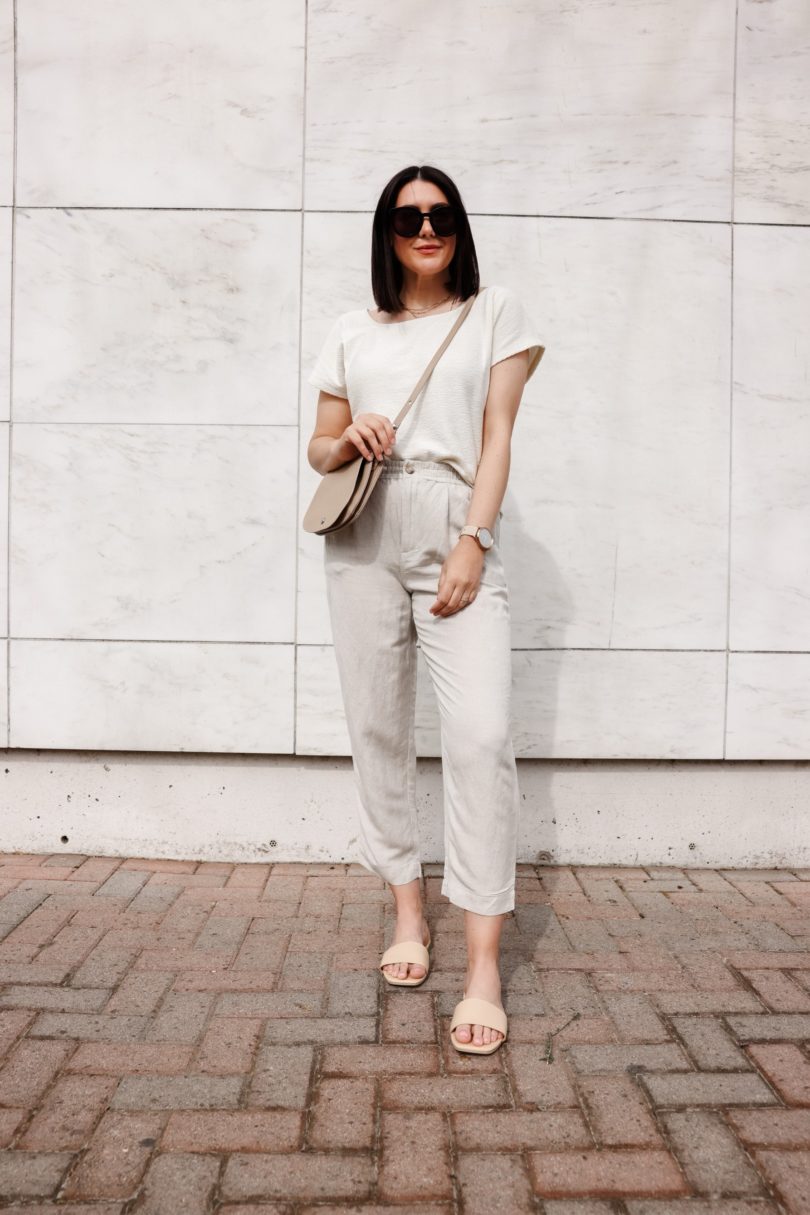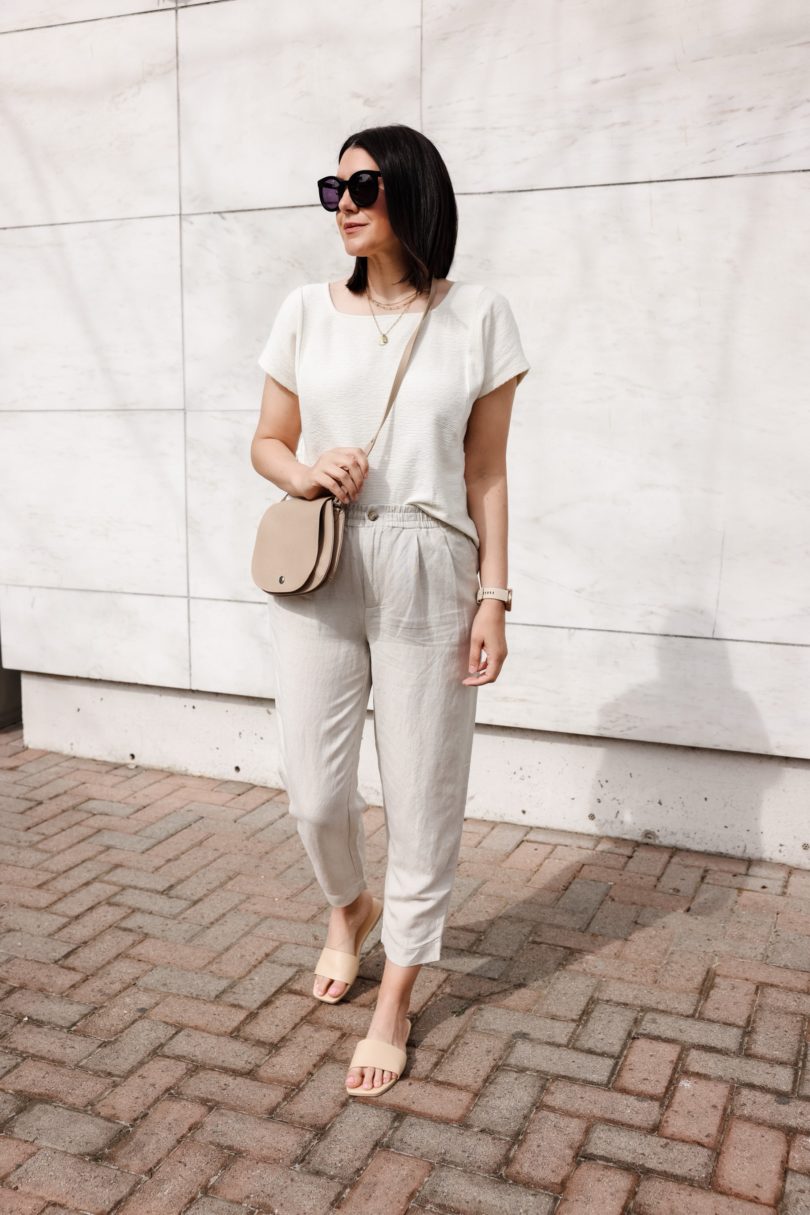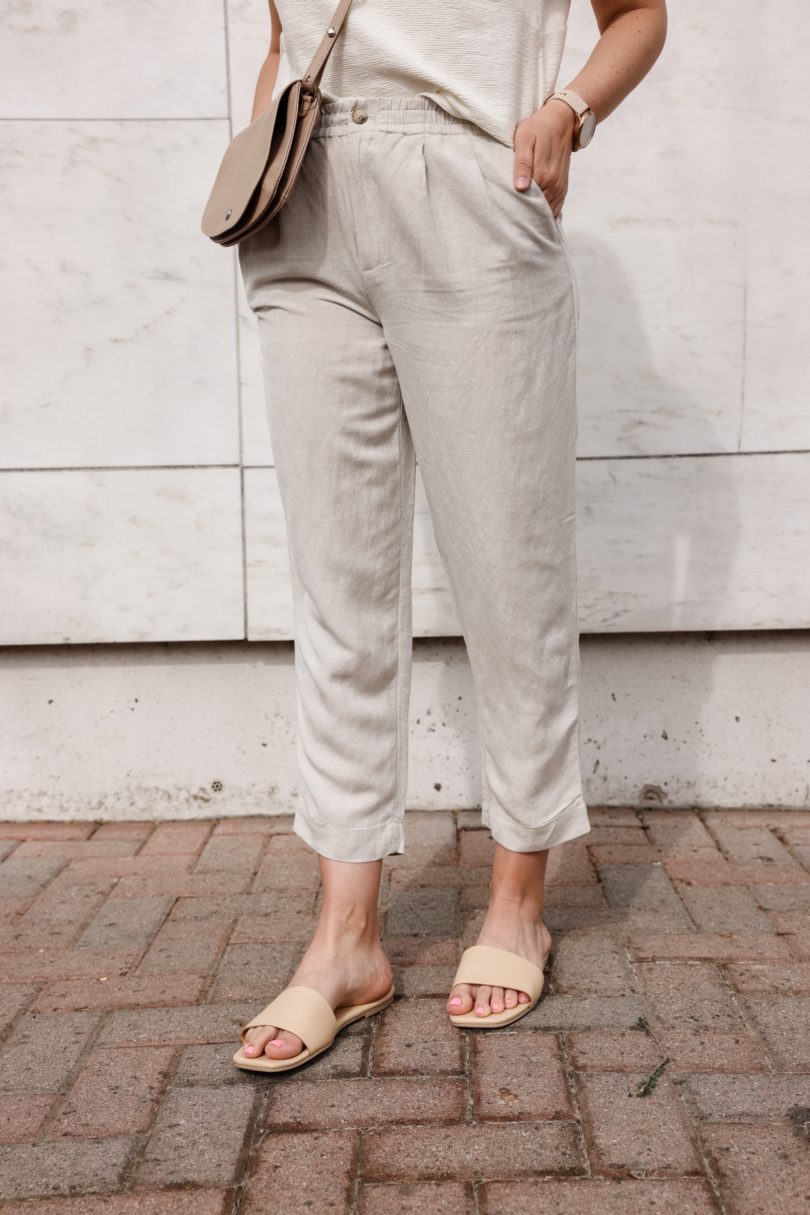 I'll be honest — you're gonna see this cream / ivory combo look a lot in the next few weeks. It's just too good, no? I love mixing textures and fabrics that are in the same color family. Hopefully you're just as here for the neutrals as I am. I'm always low-key looking for linen pieces for spring and these pants hit it right out of the expectations park. I love them — they fit like a loose jogger but the linen is a nice quality. I'm in the medium here! Find them here.
Shop the Outfit

Vintage Denim




I hesitated pairing this with denim because for a split second I thought it would be 'too simple.' And you know what? It is simple but honestly this is one of my favorite looks. As I've very well documented, I love a white blouse with blue jeans. Classic and clean and works for everyone. What I love about this top is the square neckline, it gives this look such an elevated 2021 vibe. And yes, that's a good thing, I promise.
Find my jeans here. They run a bit generous, but I'm in my true to size 28.
Shop the Post

****
Like I said, it's such a versatile top. It doesn't have to stop here — there are so many other ways to wear it! White jeans, denim shorts, midi skirts, and the list goes on and on. Find this spring top here.