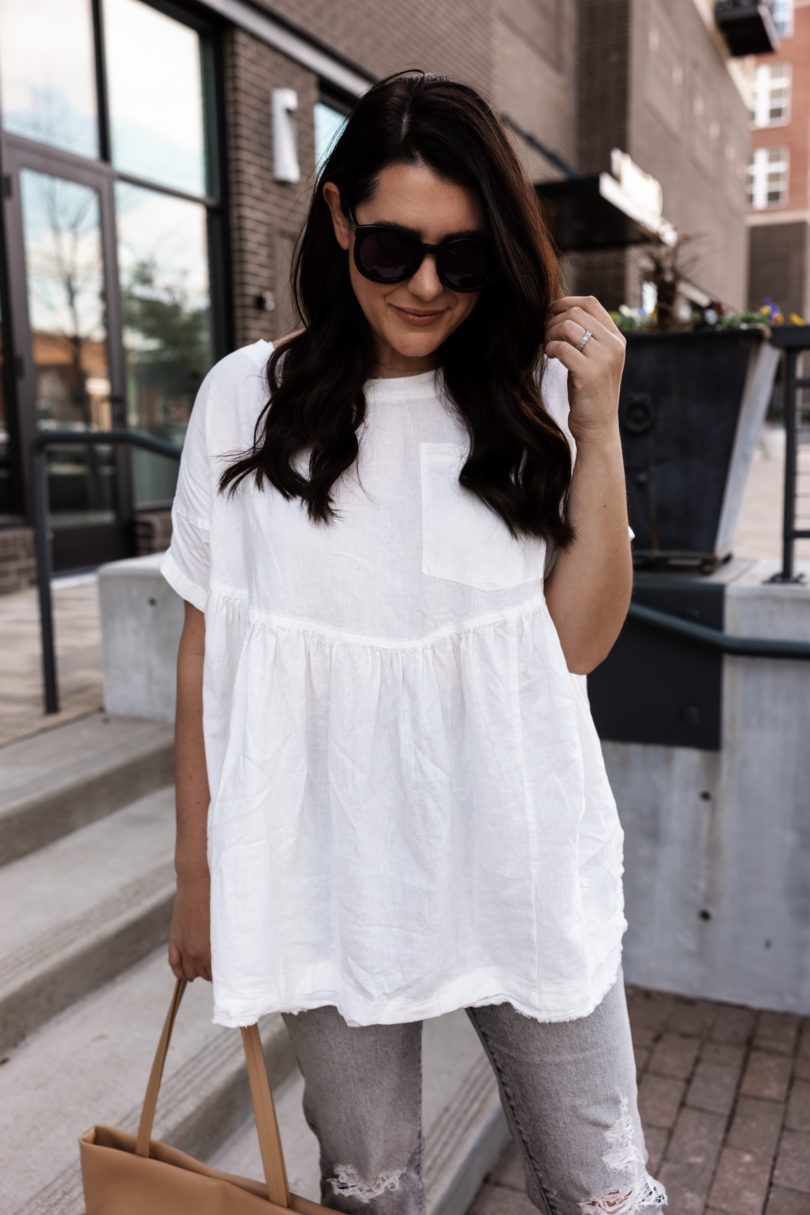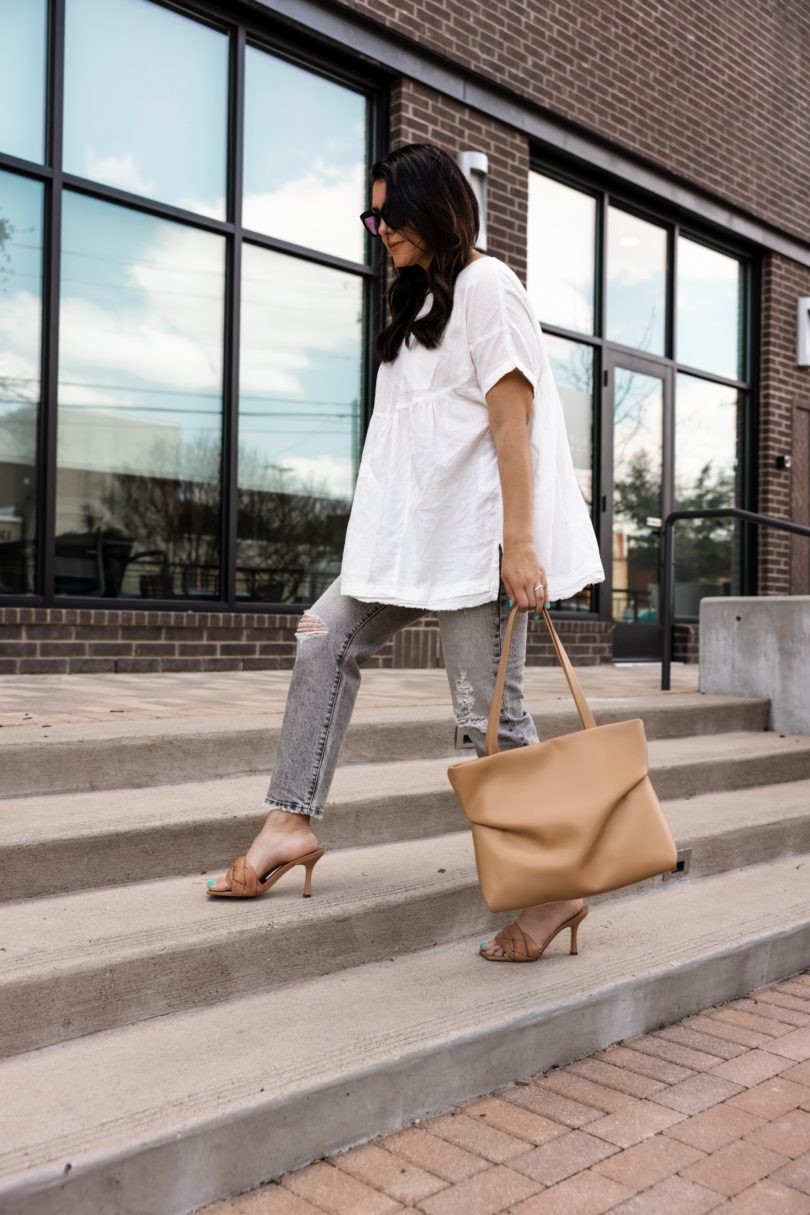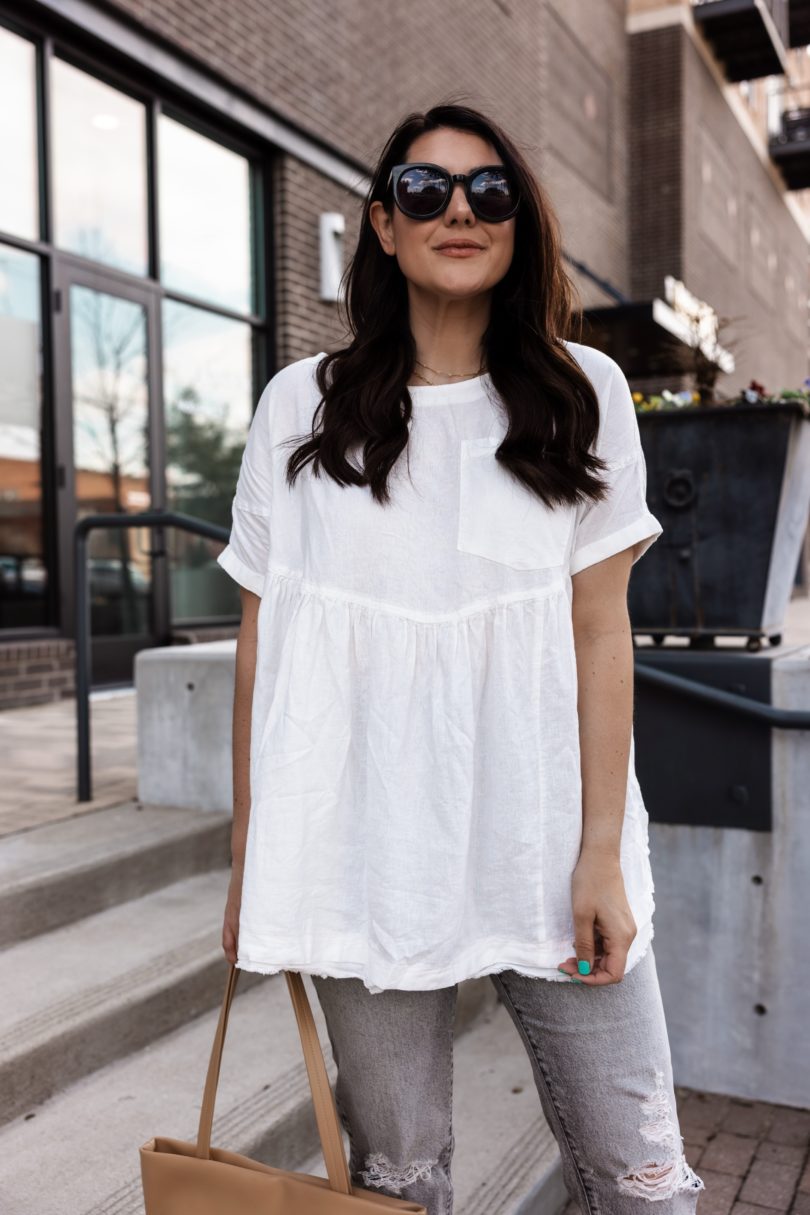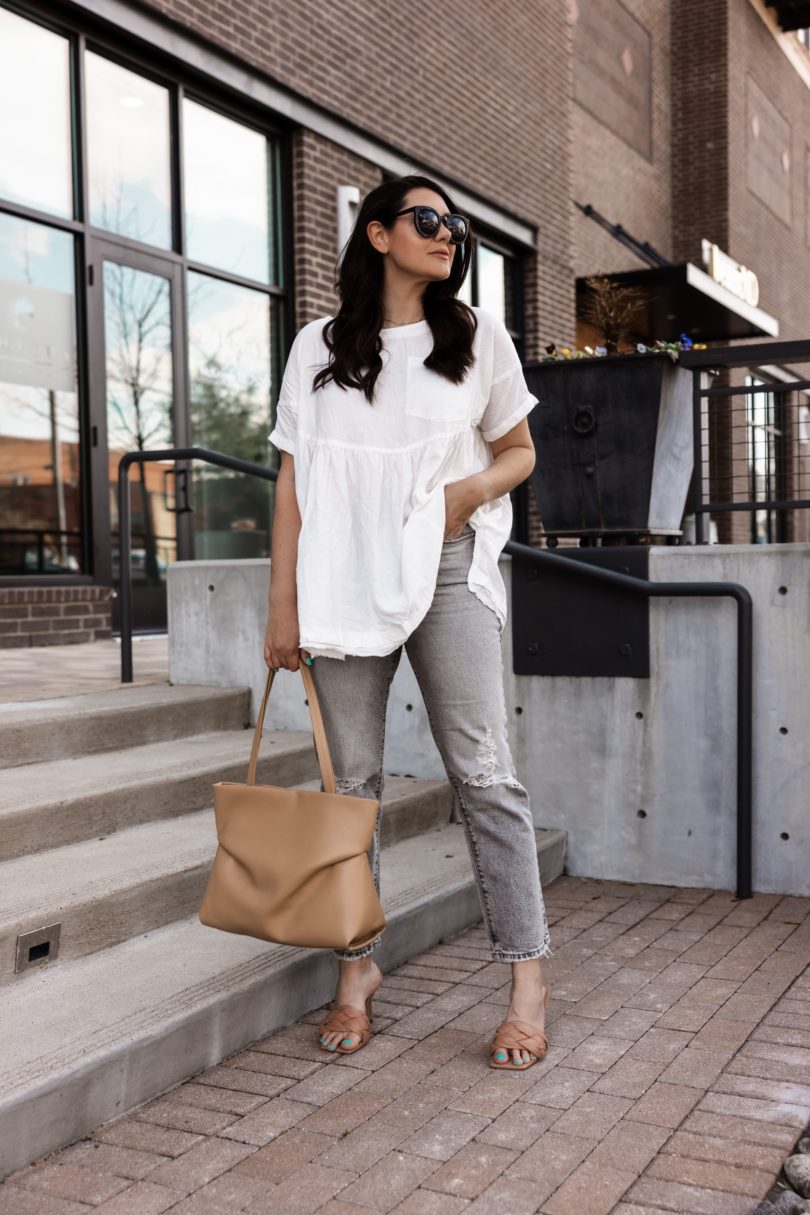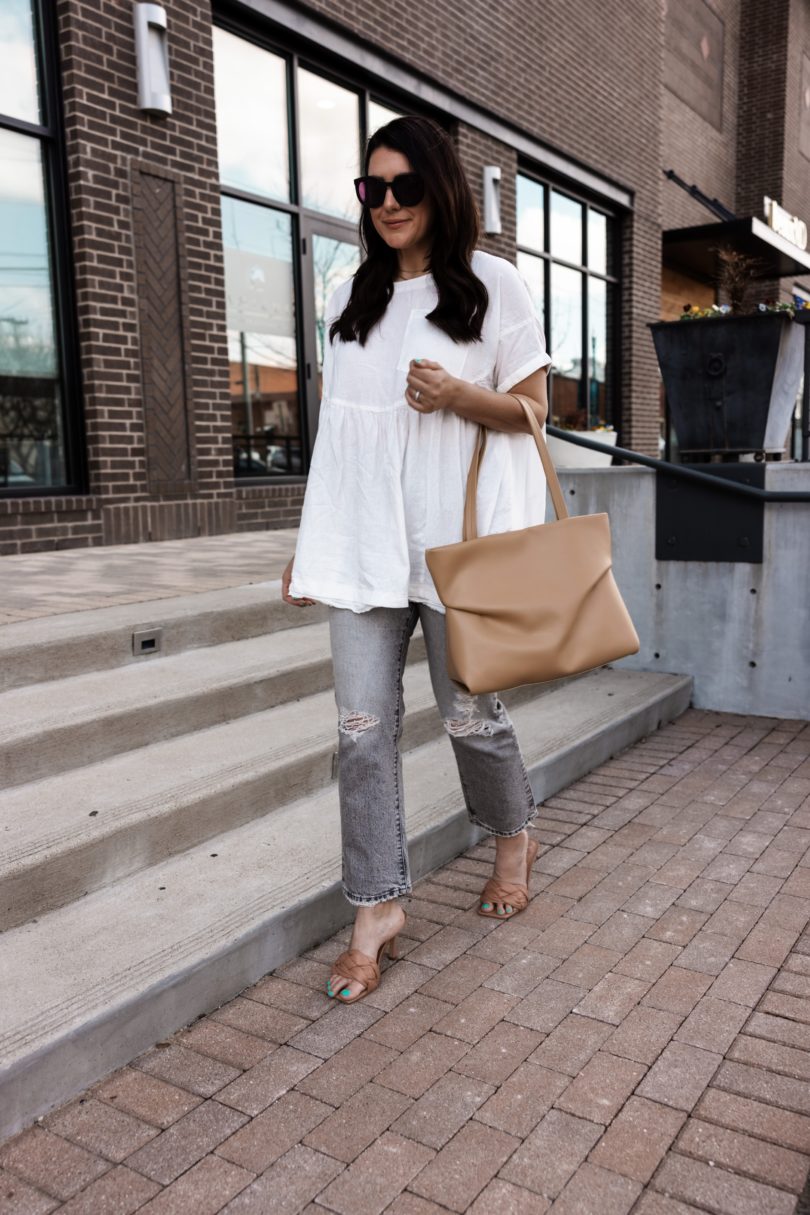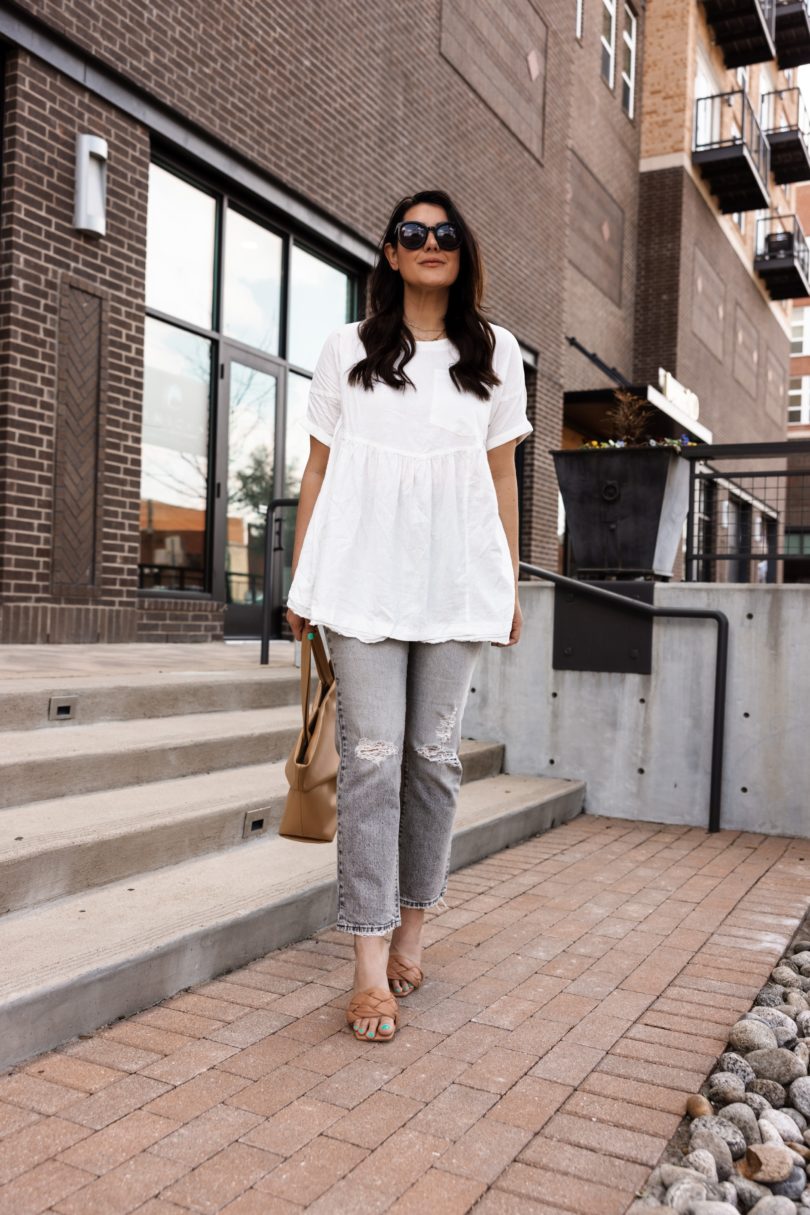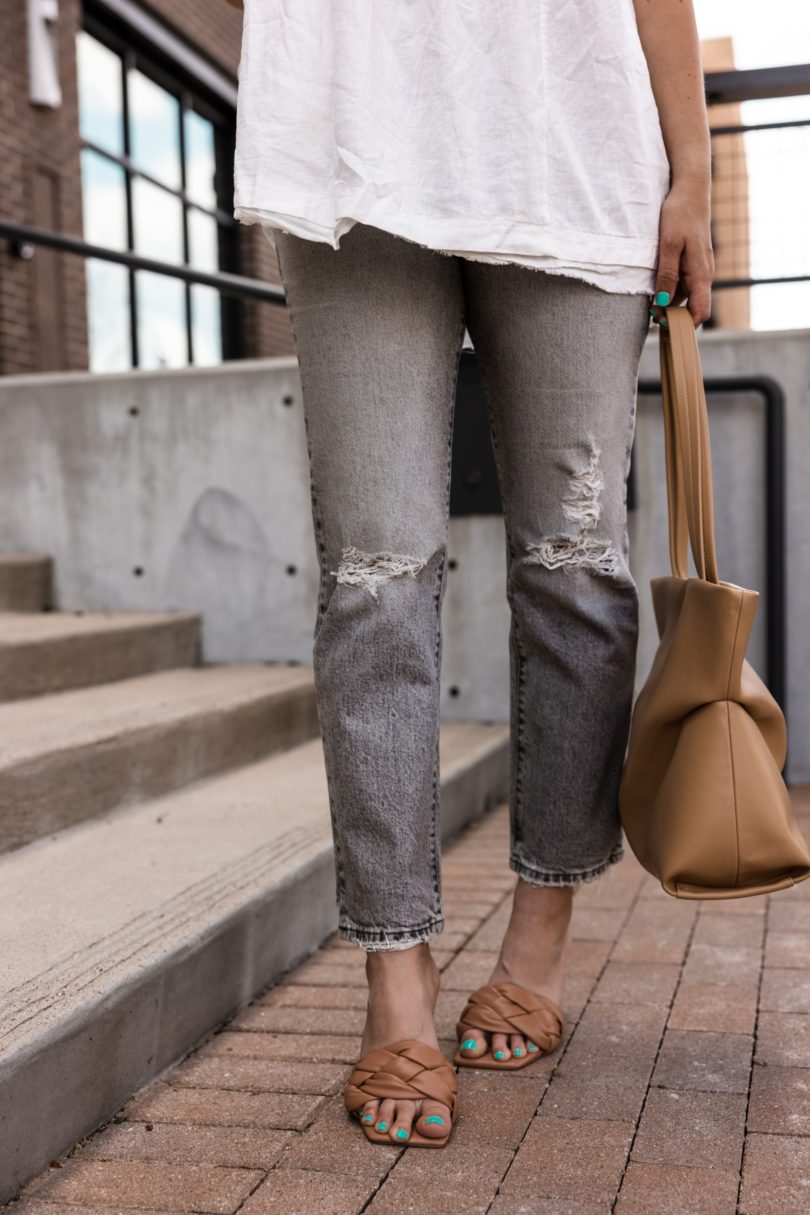 Ok, Ok — you're right. There actually is no tunic season as every season can be tunic season if you try hard enough. But I do tend to reach for loosey-goosey tunics in the spring. What is it about spring that just brings about a boho feel? I'll never know, but it's true. I lean into the loose, the flowy, the boho around this time of year. So although it's not a real thing, in my head it's Tunic Season, baby. However it is also: slightly cropped tee season, shorts and a long sleeve tee season, dress season, just put a denim jacket on it season, white jeans withe everything season and lastly, spring season.
Alllll that to say, I like this tunic a lot. It's lightweight and could easily be worn over a swimsuit later this summer. (With shorts of course.) This top is Free People which I feel like you could have guessed that but it's true to size but ya know, it's loose and open sized. Free People gonna do what Free People gonna do. I am in the medium and it's honestly nebulous. I'd say size down but just expect no matter a roomy top. Find it here! (Comes in black too for my spooky gals!)
These Good American jeans are on sale!! I'm in the 8 and they are stretchy but slightly more fitted in the waist. They do loosen with wear, Thank God, but just at first it's a bit more fitted at the tummy. (Overall TTS) Find them 25% off here.