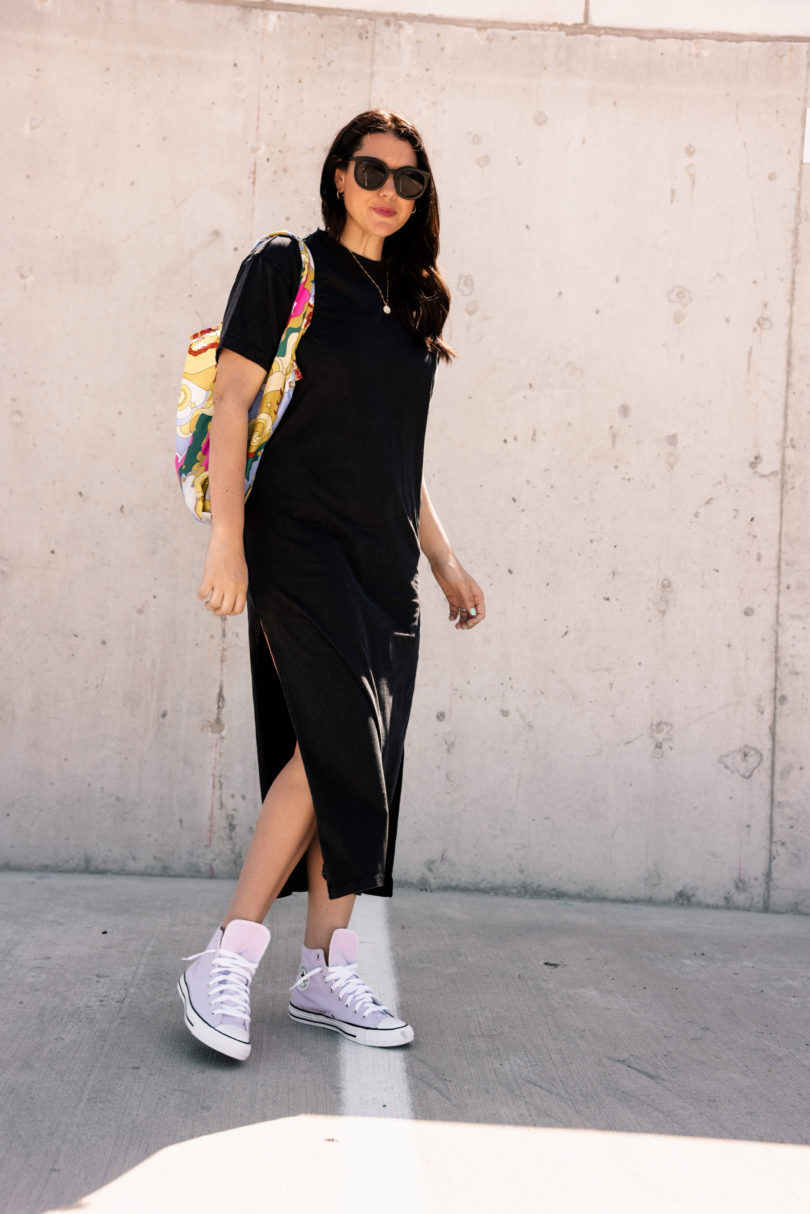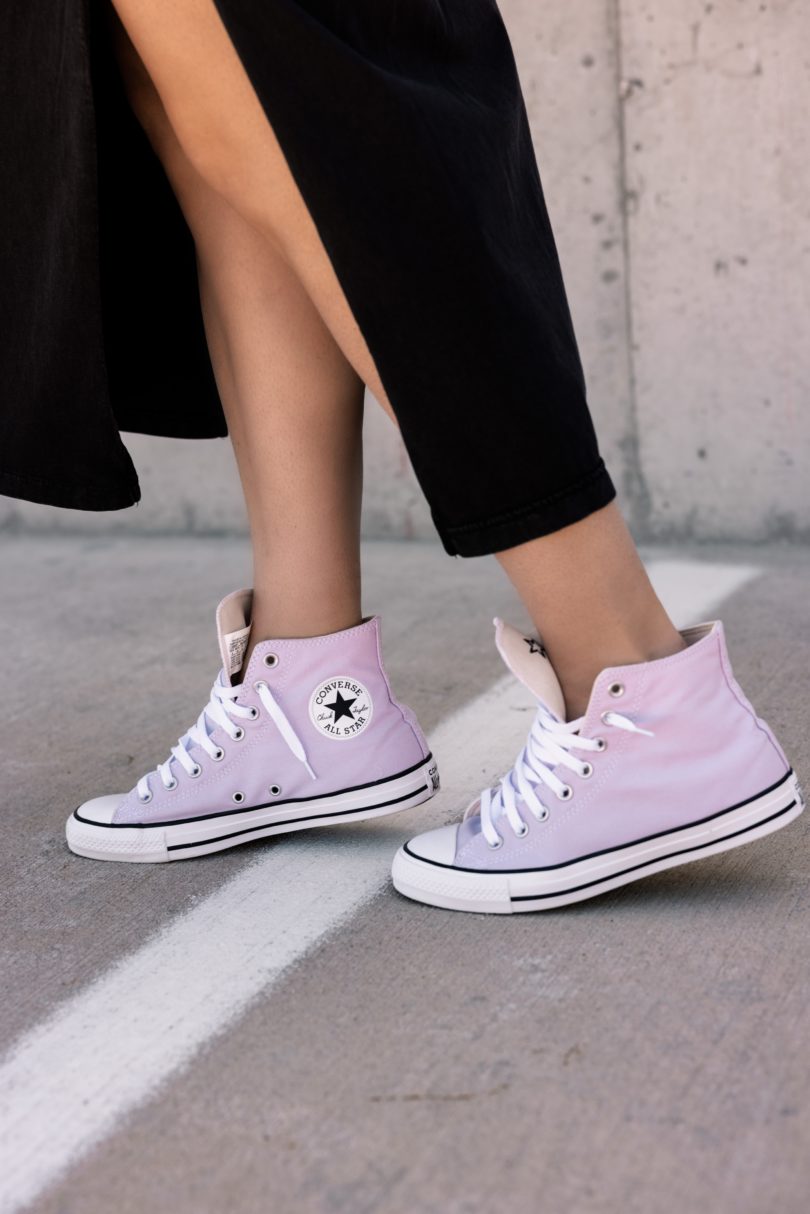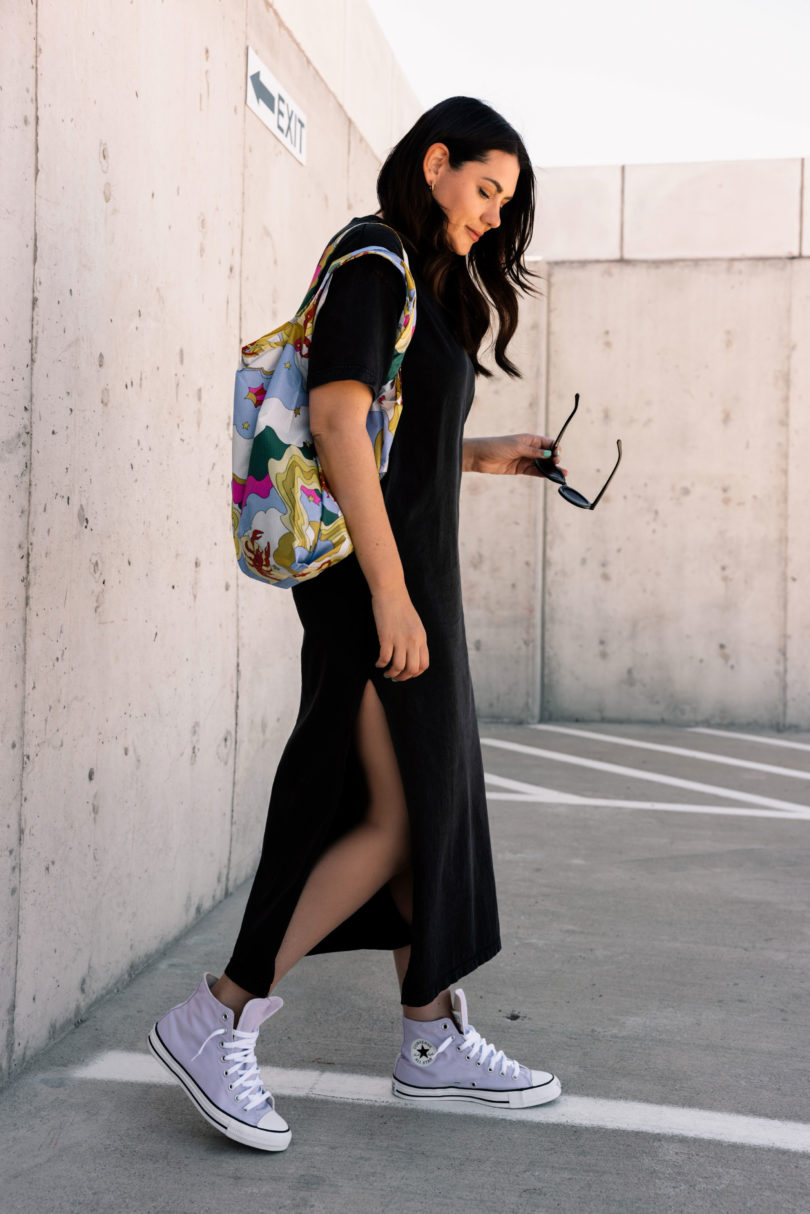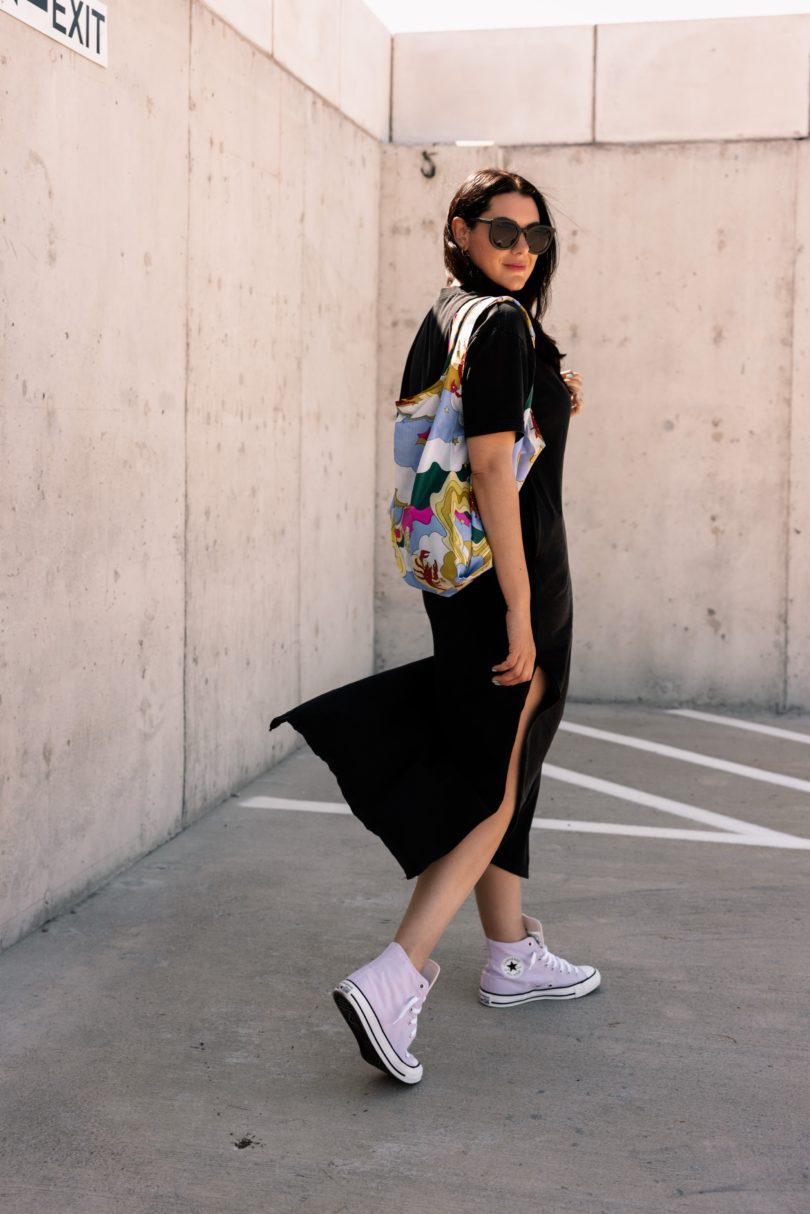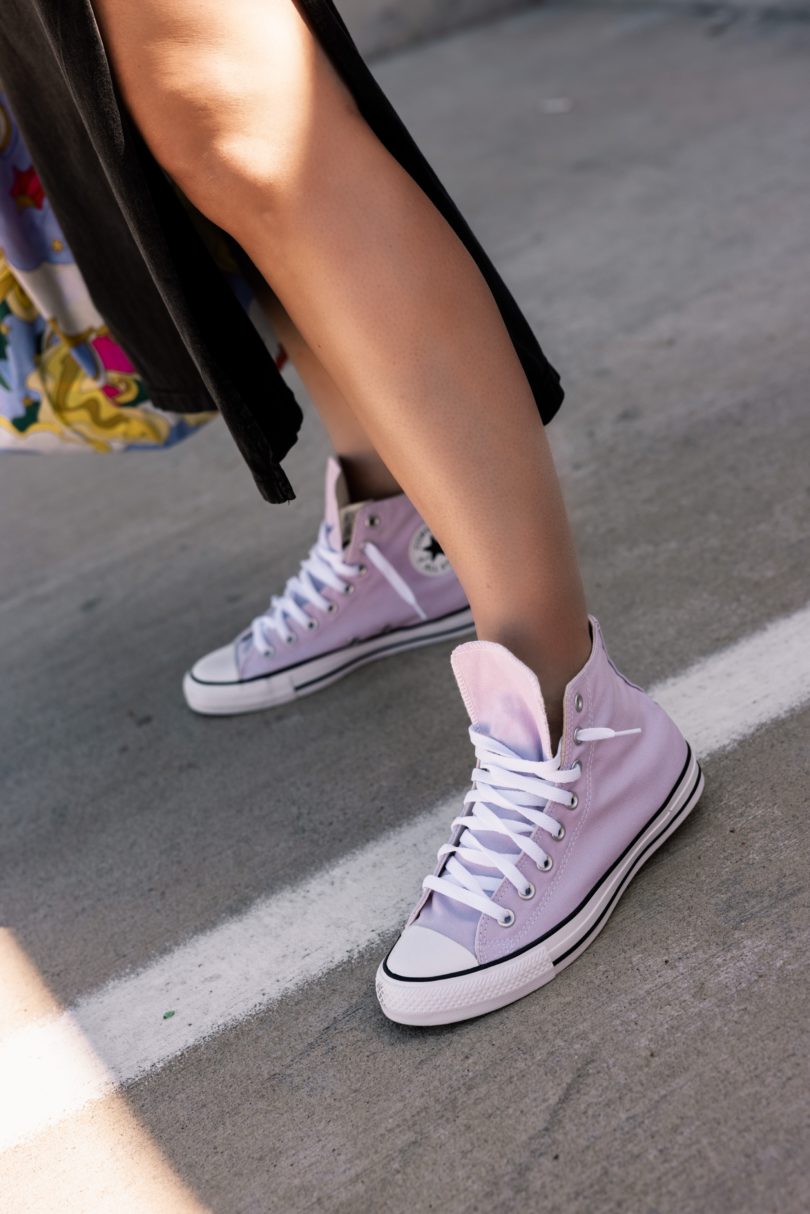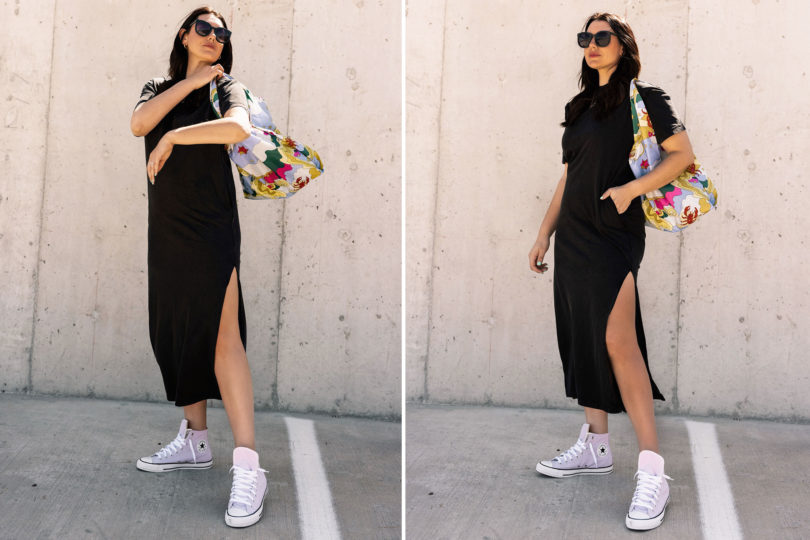 Did you know that we are literally a block away from our farmer's market now? It's Gemma's favorite Saturday morning activity because there is a lady there that makes really good cookies and Gemma always talks me into one. Am I saying that we are the people who go to the farmer's market for the baked goods and not the produce? I'll never tell. But this is an outfit that screams Saturday at the Farmer's Market to me. I've got my comfy sneakers on, my comfy dress and my tote all ready for the goodies we find. Oh but I should say comfy but chic. That's my motto these days: Never Not Chic. Even when I'm going for comfort, gotta keep the N.N.C. code intact.
Shop My Converse High Top Sneakers from Nordstrom
'Wait a full minute here, Kendi — are you telling me Converse are Chic?!' Why yes they are. Converse are having a moment right now and lucky for us they are comfortable, classic and very affordable. Did I pick up a pop of color in this high top? You know I did! 2022 is all about color and I love the light purple pop. But of course, you can't go wrong with the classic white or black high top, too! If you are just trying out high tops for the first time, go with the white to ease yourself into this style. If you are more of a low-cut sneaker person, don't you worry those are chic, too! They're next on my list for spring. (Find the low-top Converse here!)
 As I said, I am loving all of the pastels. I can keep my shoes pretty conservative when it comes to color, but all of these pale blues, pinks and purples have me excited for color. I've rounded up my favorite Converse from Nordstrom below!
High Tops for Spring

A Styling Note: High tops can be slightly tricky to style. For me, I like to pair them with skinny jeans or straight leg jeans that hit right above my ankle, so the break is at the top of the shoe. That will give the best proportions for a high top sneaker. With this dress, even though it's a midi, the slit allows for more leg to be shown so I styled this look with a loose, open lacing on my high tops. If I were to wear them with jeans or shorts, I'd lace them up normally!
If you'd like to see me style these a few more ways for spring, let me know in the comments below! I'm happy to put together a few more outfits for ya!