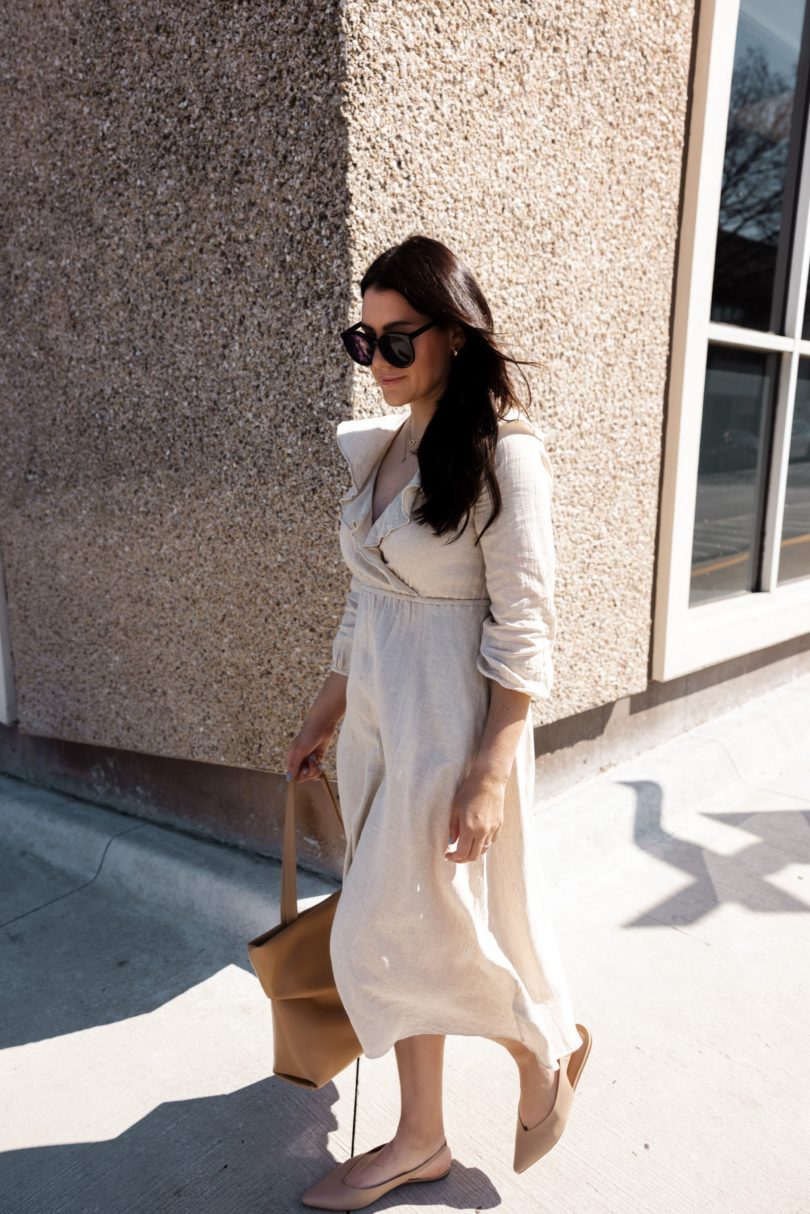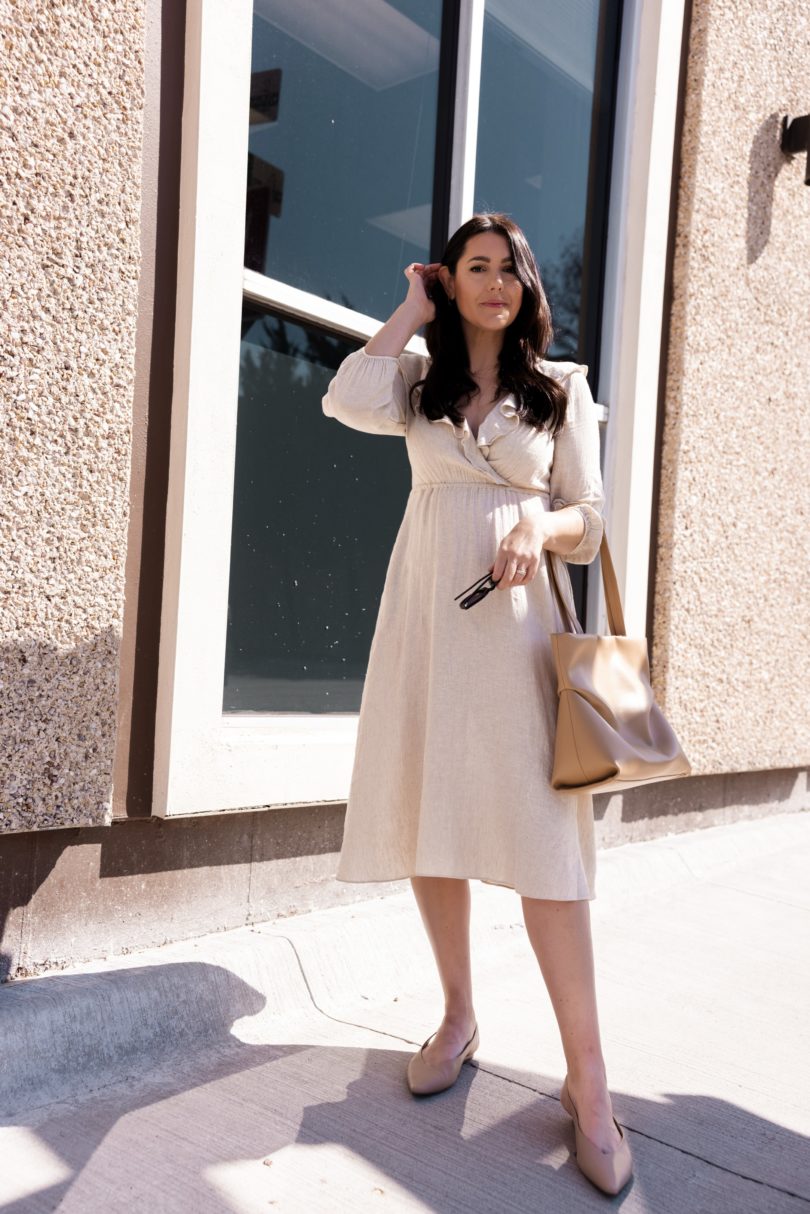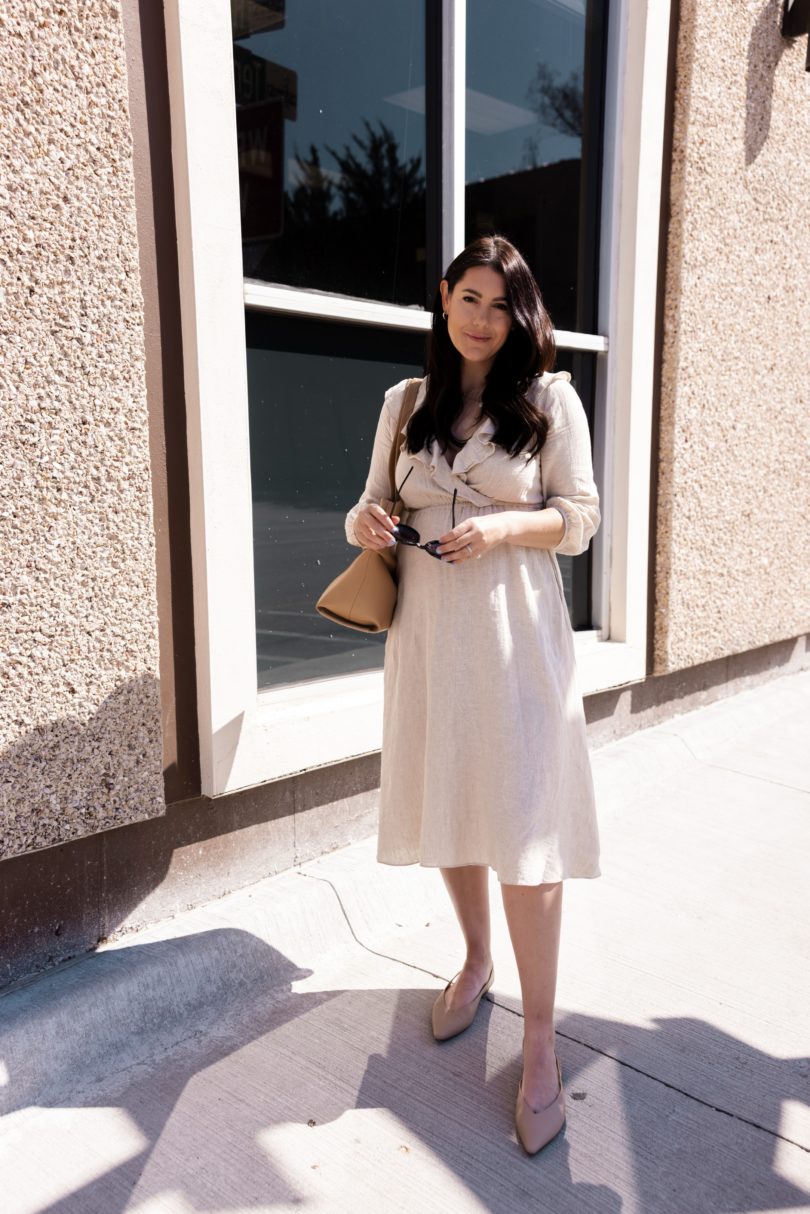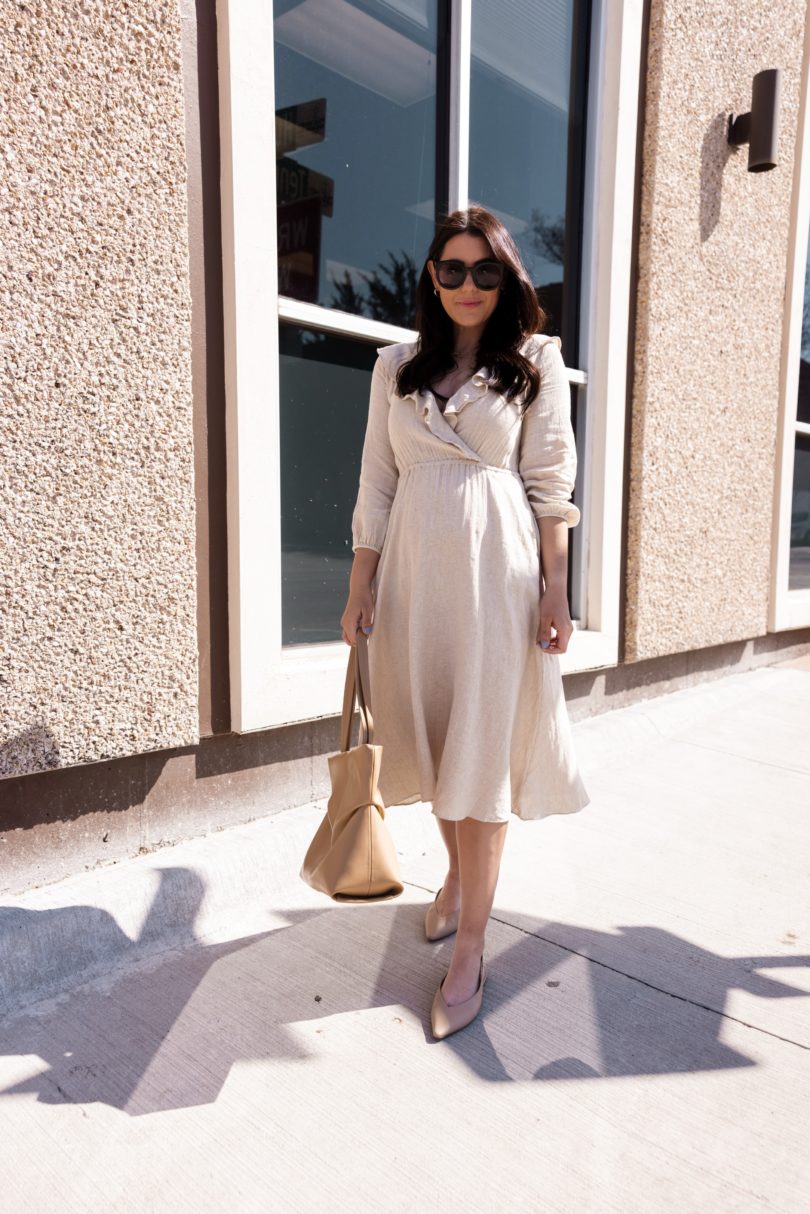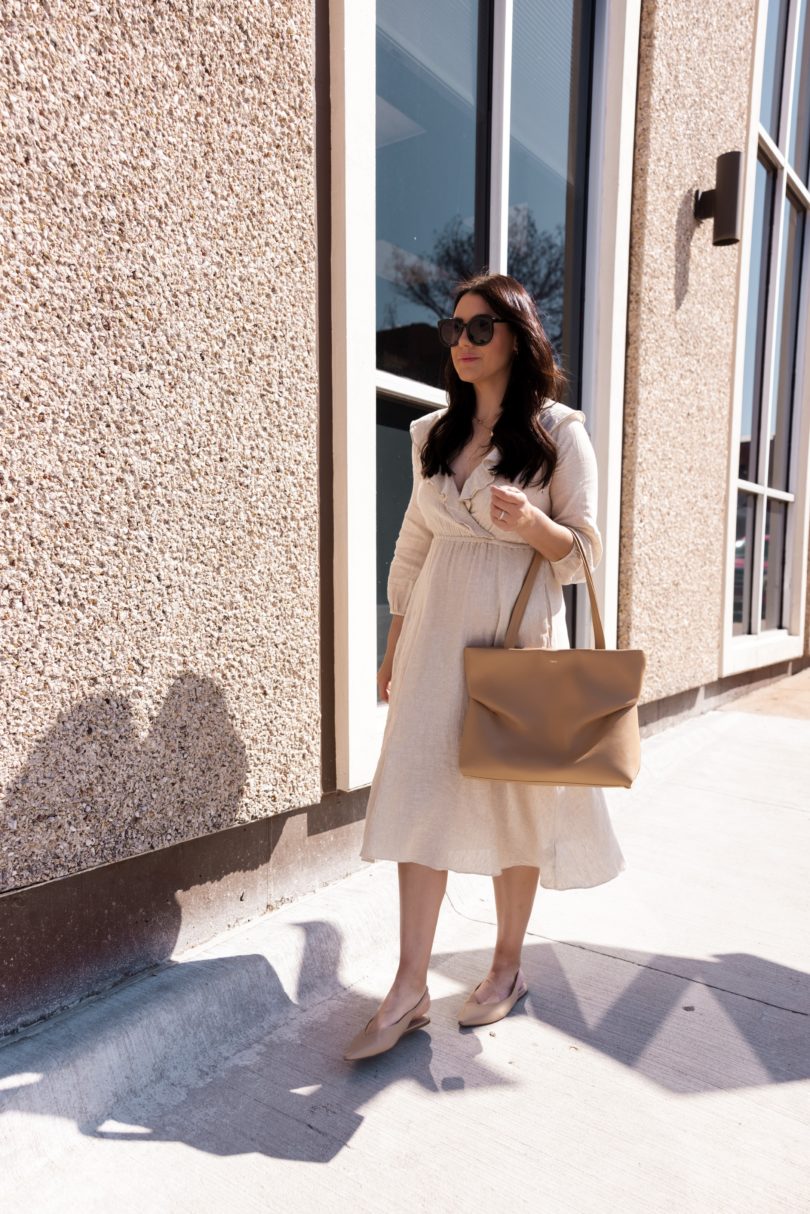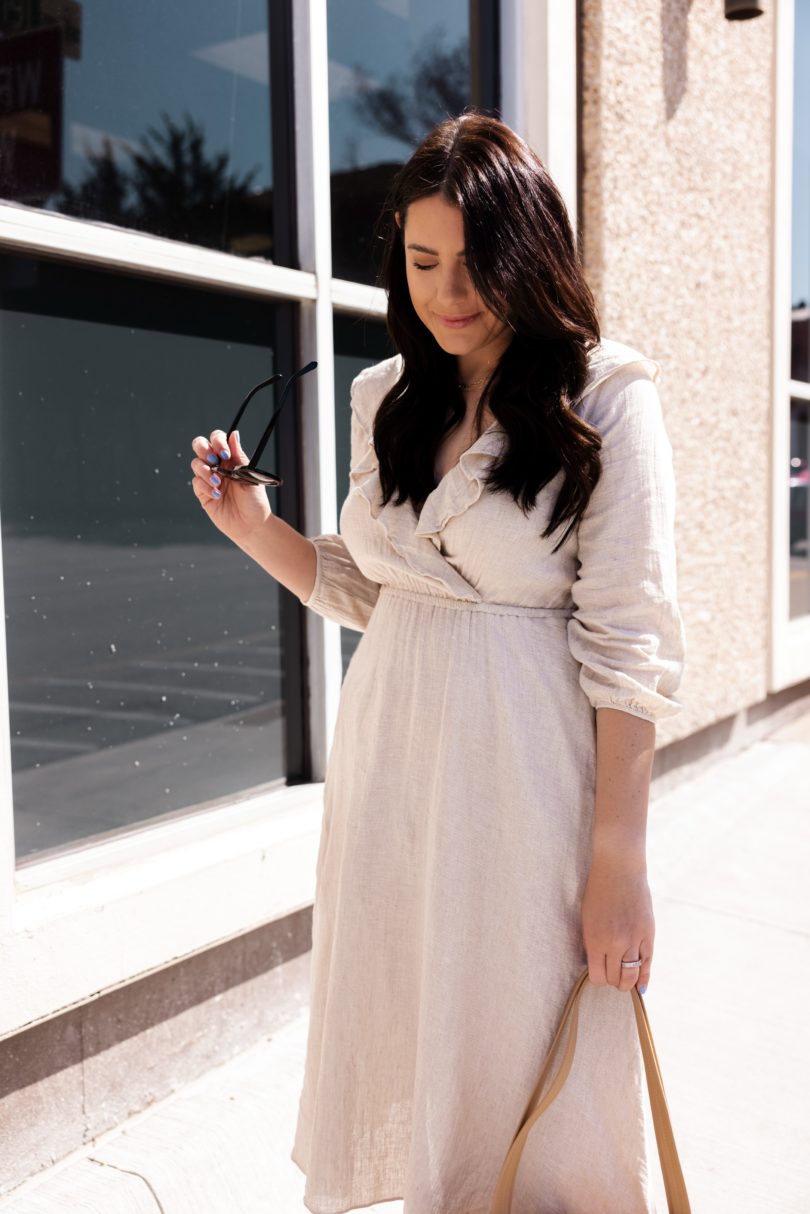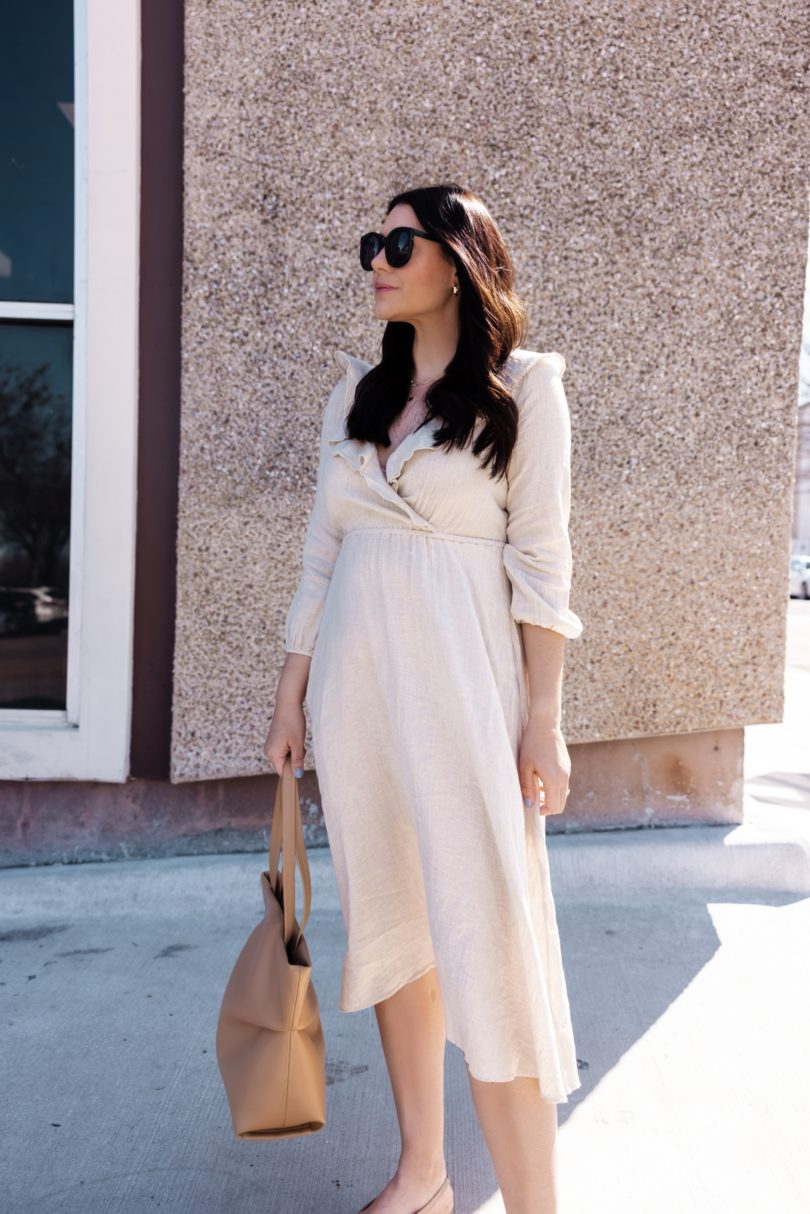 I warned you I was on a dress kick, didn't I? I am trying to space them out with some denim outfits but honestly dresses have been all I want to wear lately. Well dresses or yoga pants. There are only 2 versions of me — one is sweaty with day old makeup and a messy ponytail in yoga pants and the other is this version: clean hair, fresh makeup, ironed dress. I never know when either versions are going to show up.
Madewell is still having a sale for Insiders (email subs basically)! That means this dress is on sale. It's a really nice cotton / linen blend so it has a bit more structure to it then straight up linen and it is a bit more wrinkle resistant. The ONLY complaint I have — ok well there are two — is that it's pretty darn sheer and the ruffle is a 360º situation around the neck. So when the wind blows it up, I suddenly become William Shakespeare. I, for one, love the attention but it can be quite annoying just FYI. Other than that she's perfect. She's a solid 8 outta 10. (If lined, she'd be a 9.5 on my ambiguous scale of ratings)
These Marc Fisher flats are…just okay. I like them. I do, but they're no Vince flats from Anniversary sale you know what I'm saying? They are a little stiff at first. For like a week they are uncomfortable bc the back strap is an elastic so it rubs at first but I didn't get a blister. And it's not a super supple or buttery leather, it's a stiffer leather so they almost feel plastic. Wow I'm really giving these shoes a SALE aren't I? But I like how they look and once broken in they're great. I am in my typical size but would probably size down a half size if I were you. You can find these here!