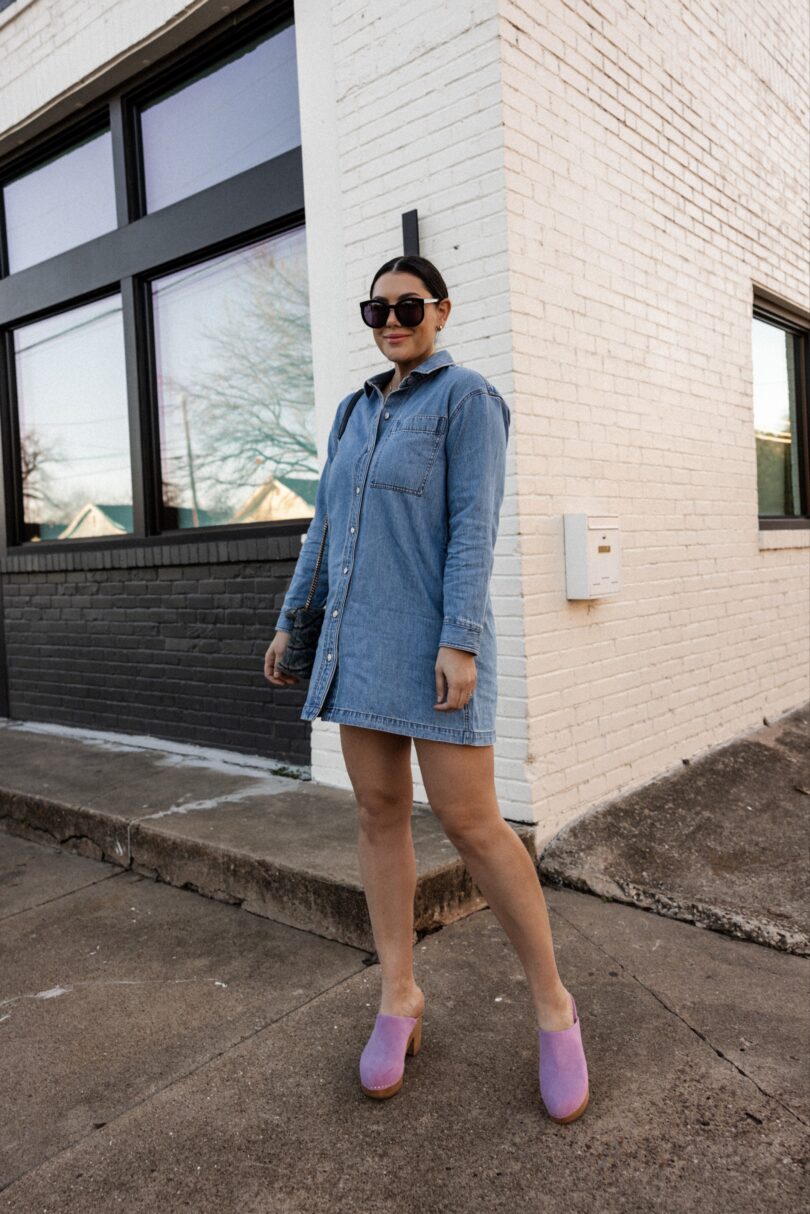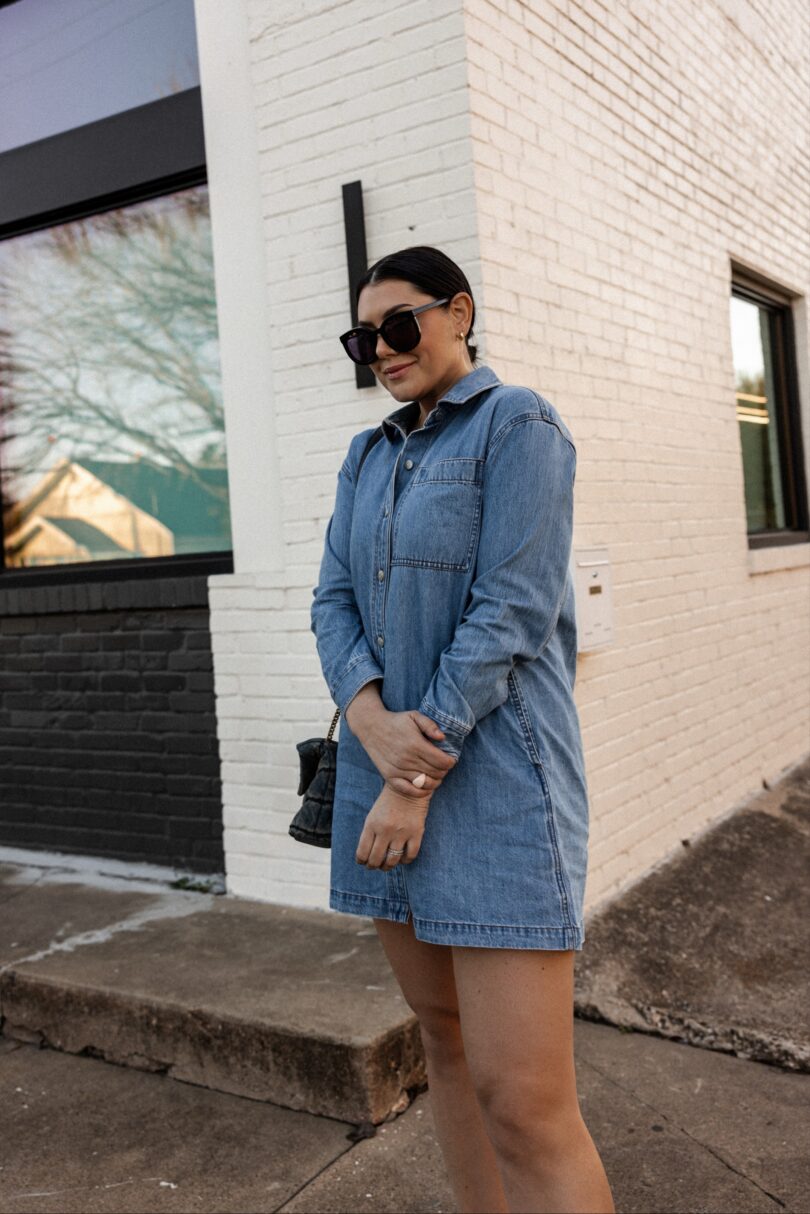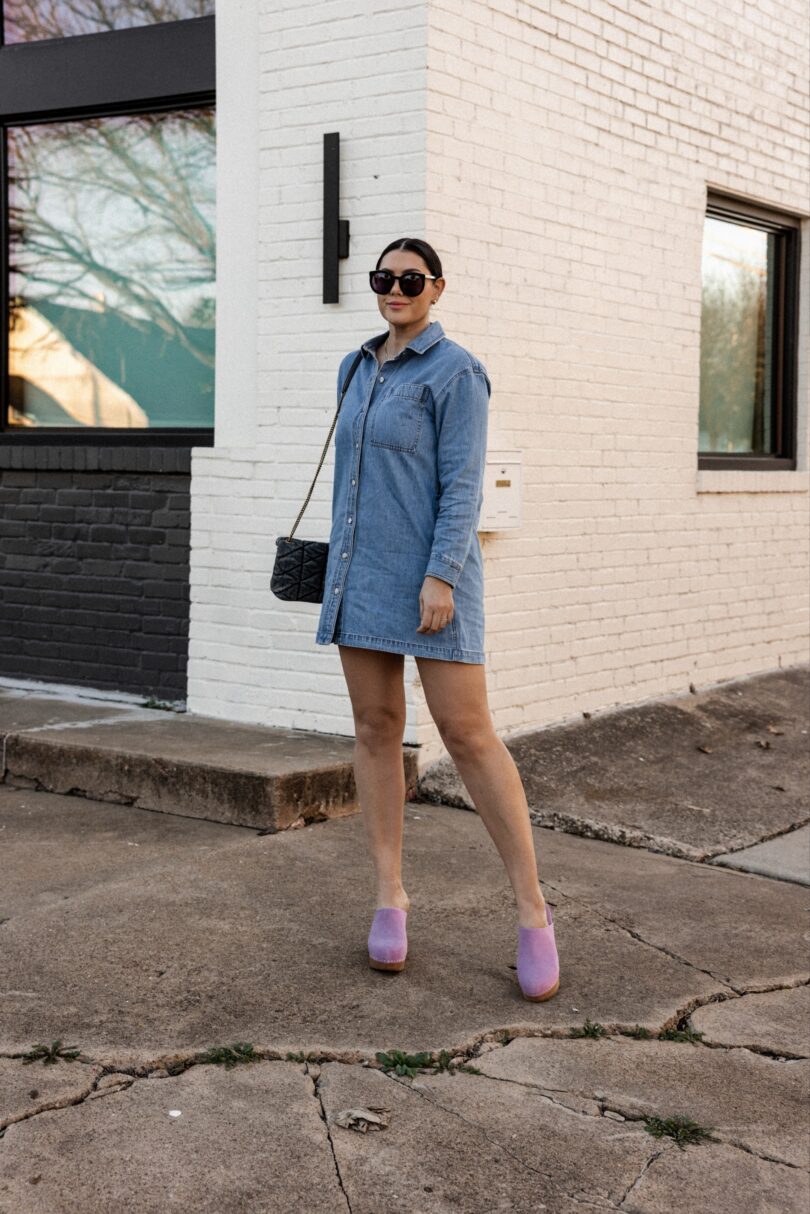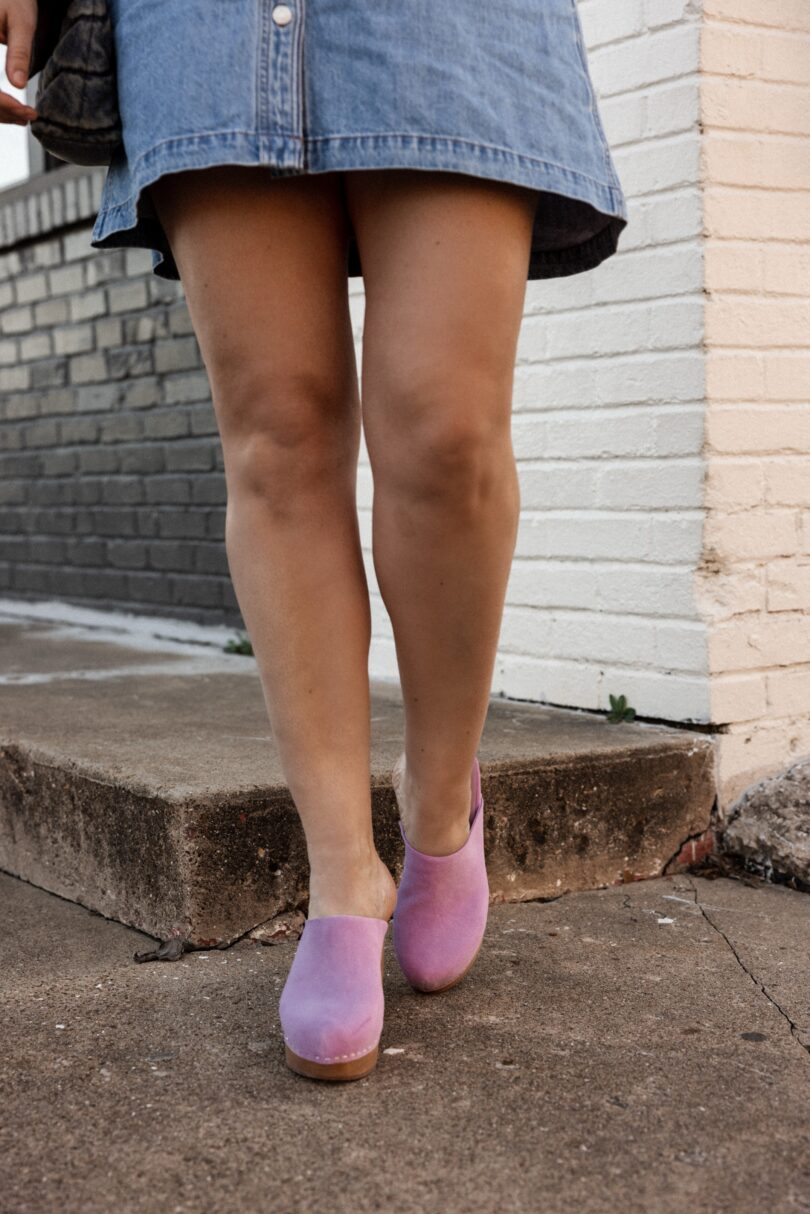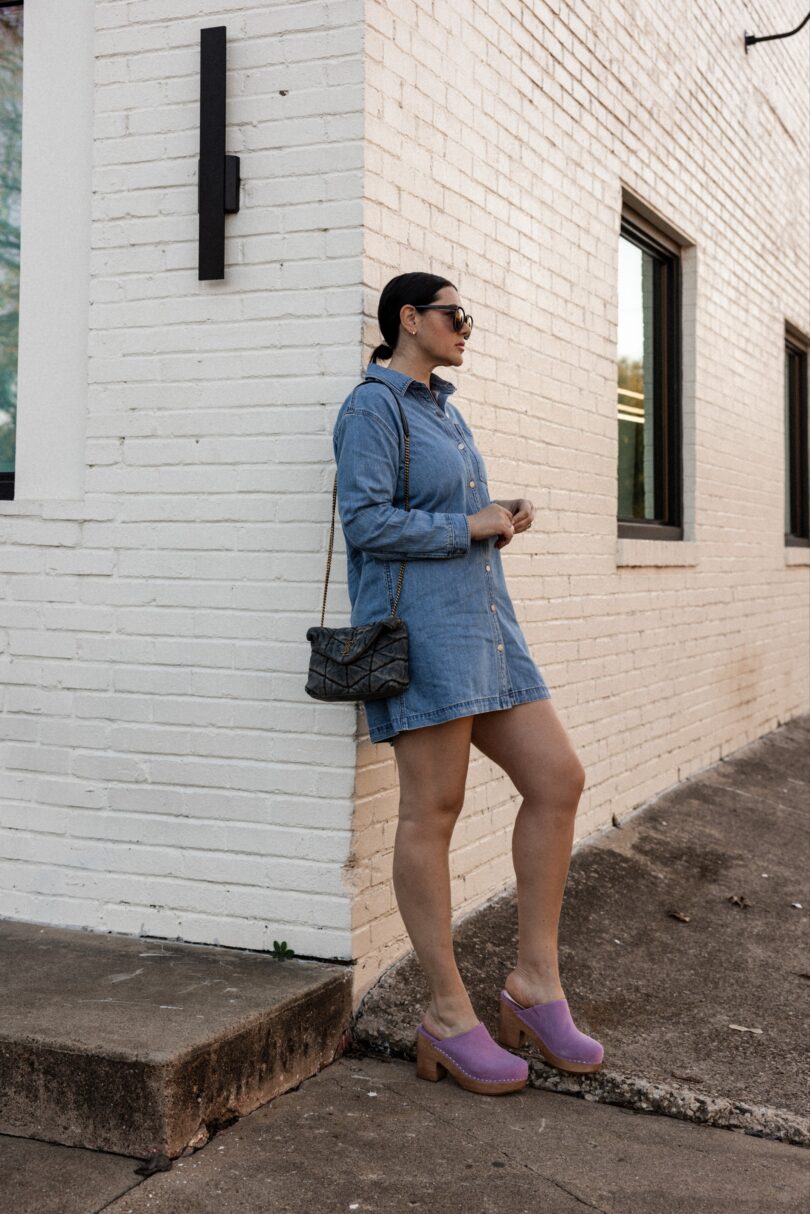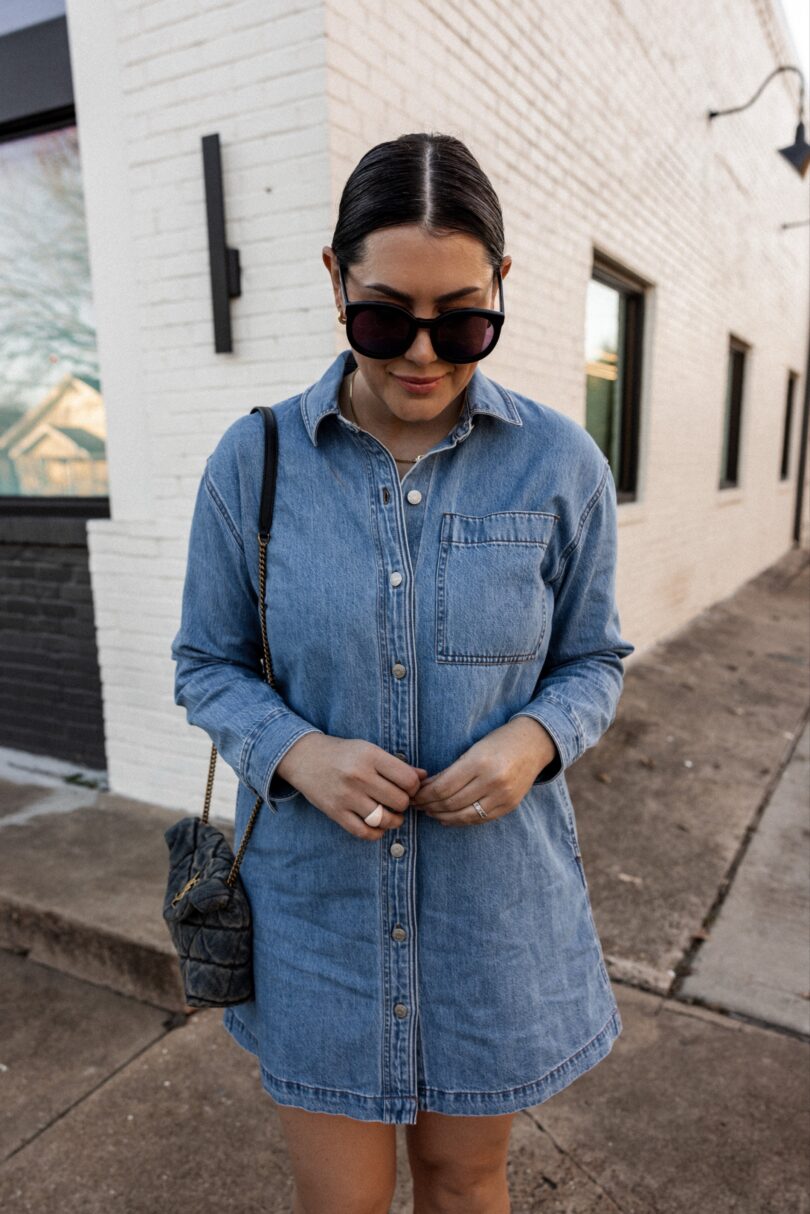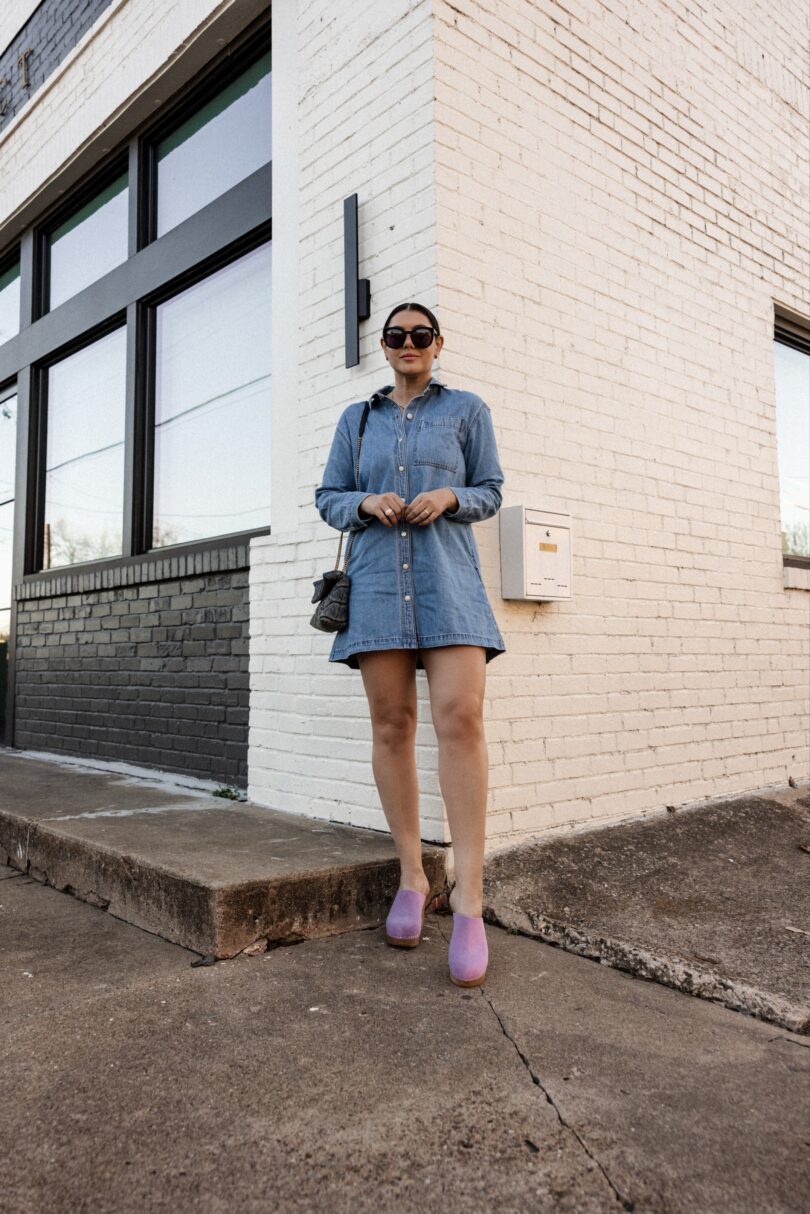 I wanted to get a quick post up before the weekend! It is sunny and gorgeous here and I'm going to go live my best life in my big ol' purple clogs. (I almost got the poppy orange but I went purple! What do you think??) "I am so ready for spring I could cry" says my seasonal depression and also my bare legs. I am going to will spring to show up early, that gopher be damned.
I love this dress. It feels like old school Madewell which in turn feels like old school Kendi, which of course makes me feel 28 again. Which in turn reminds me that was 10 years ago which then brings me right back to present day, feeling every ounce of 38 years. What a journey this dress has taken us on so far.
You would love this dress too.  A classic denim dress but with a slight swing to it. It's not too short and not tight at all. In fact, it runs a bit big! I am in the medium and it fits more like a large. Find it here! 
Happy weekend!