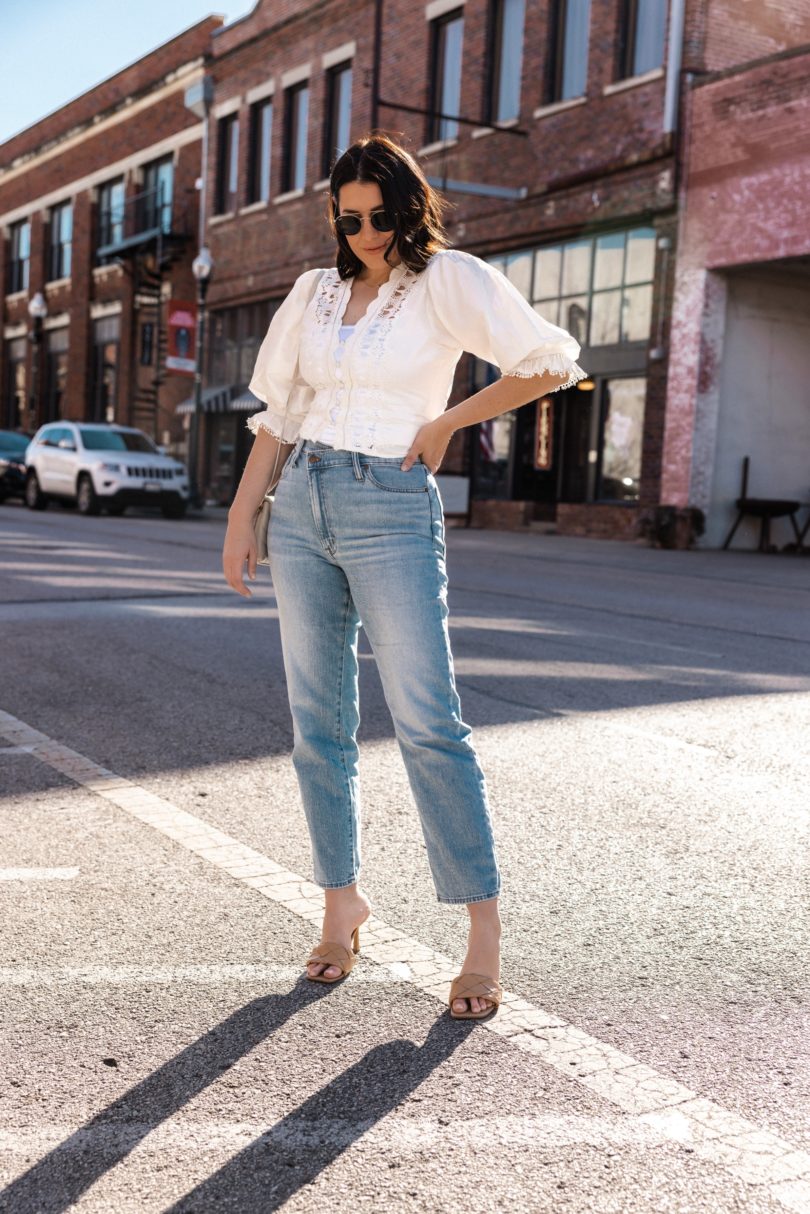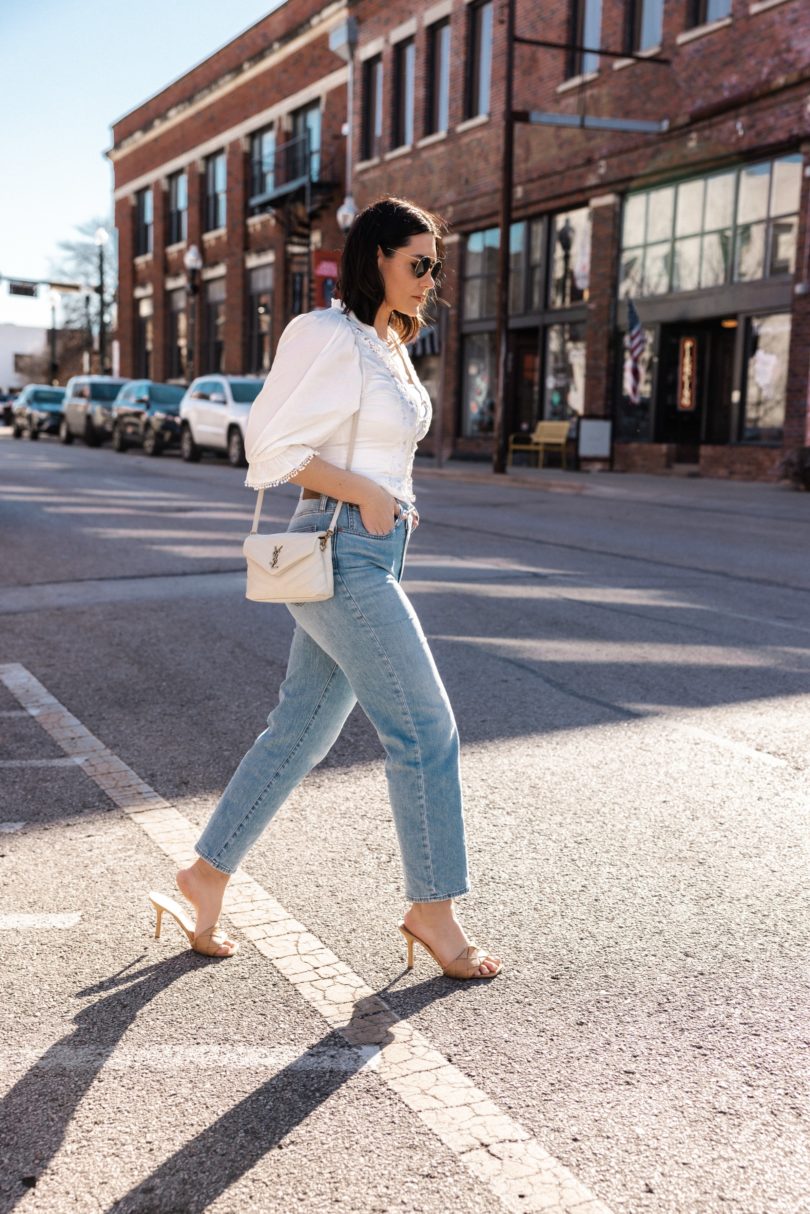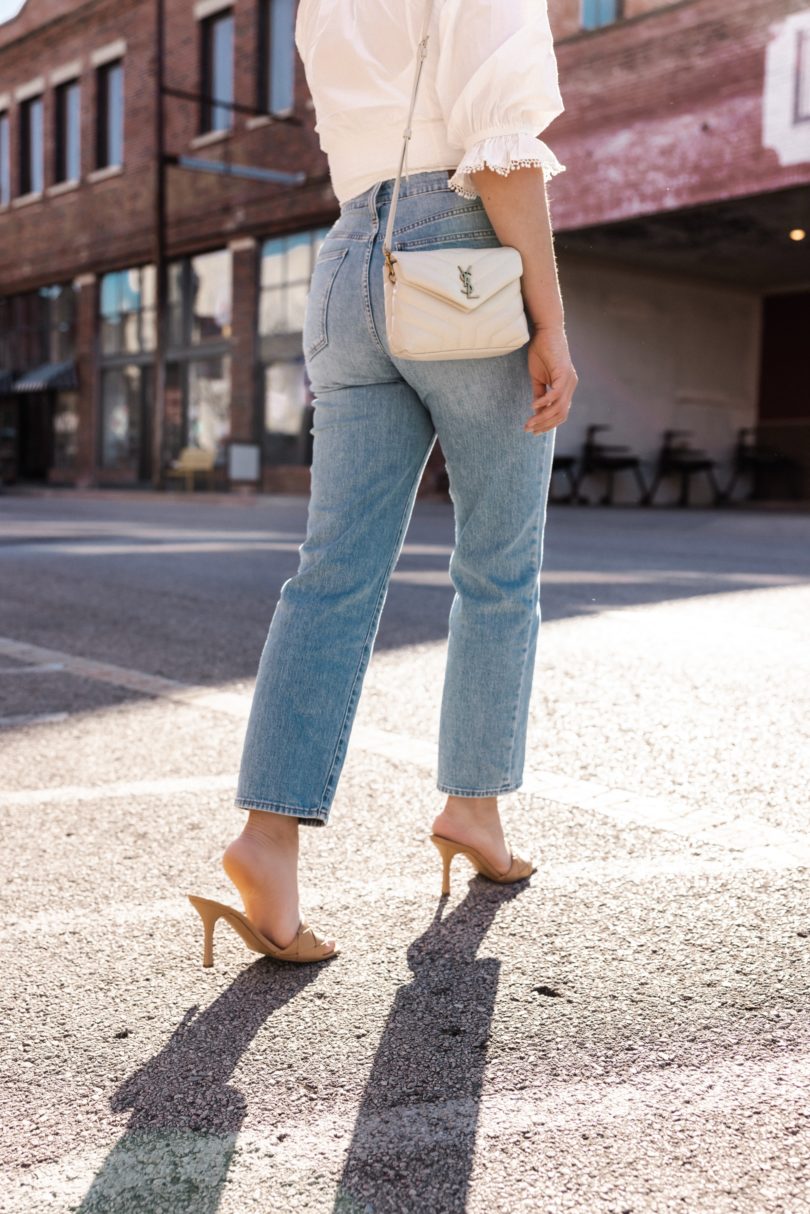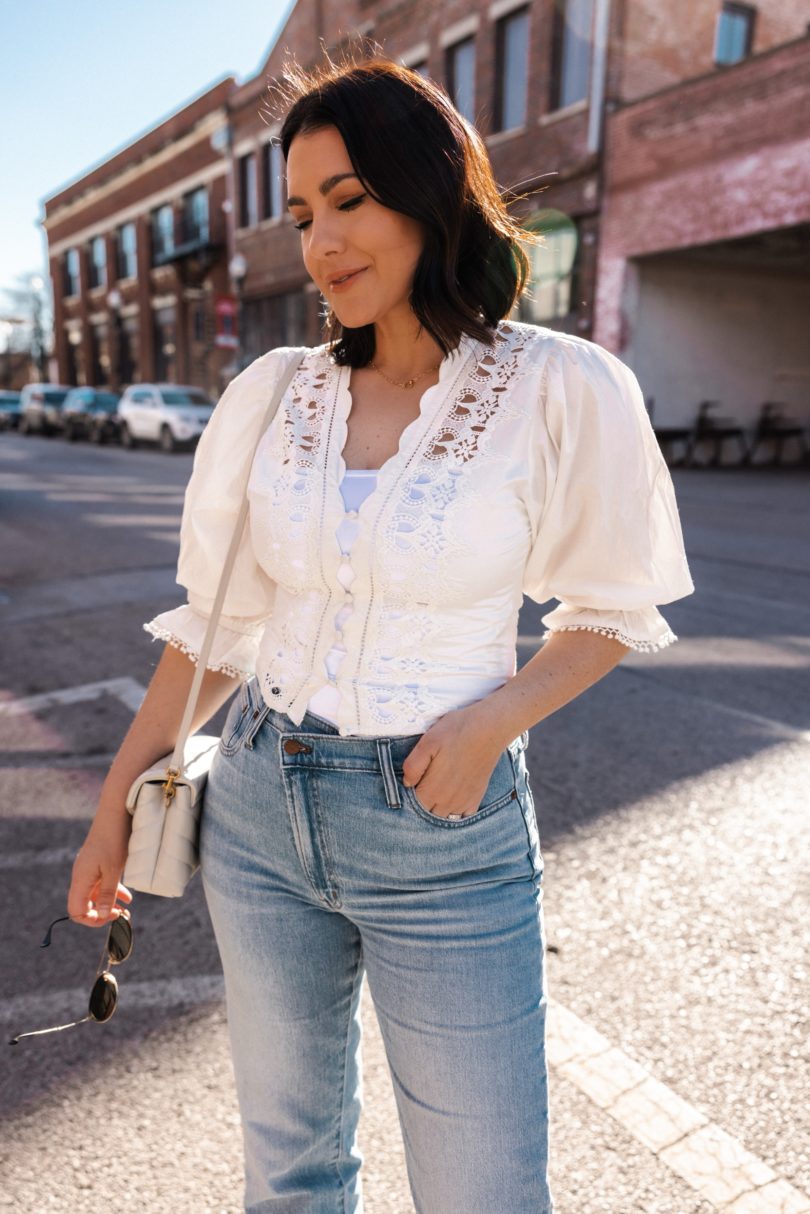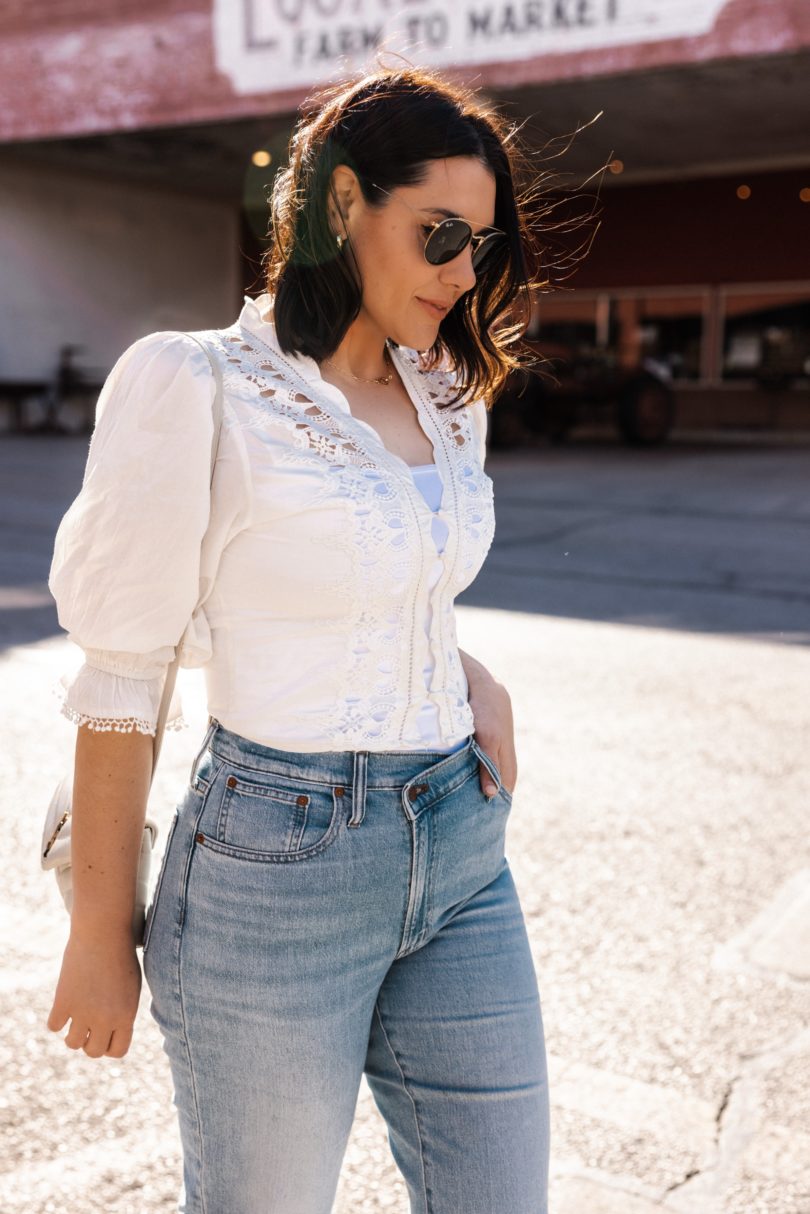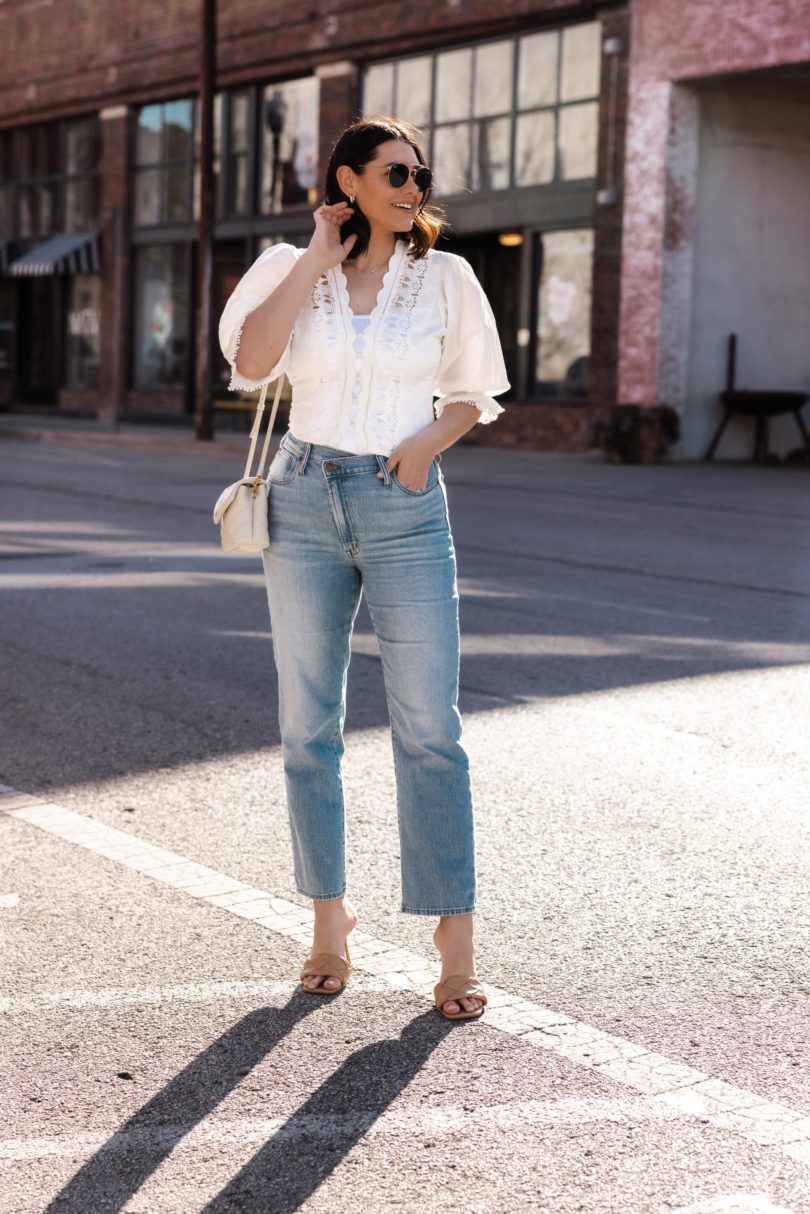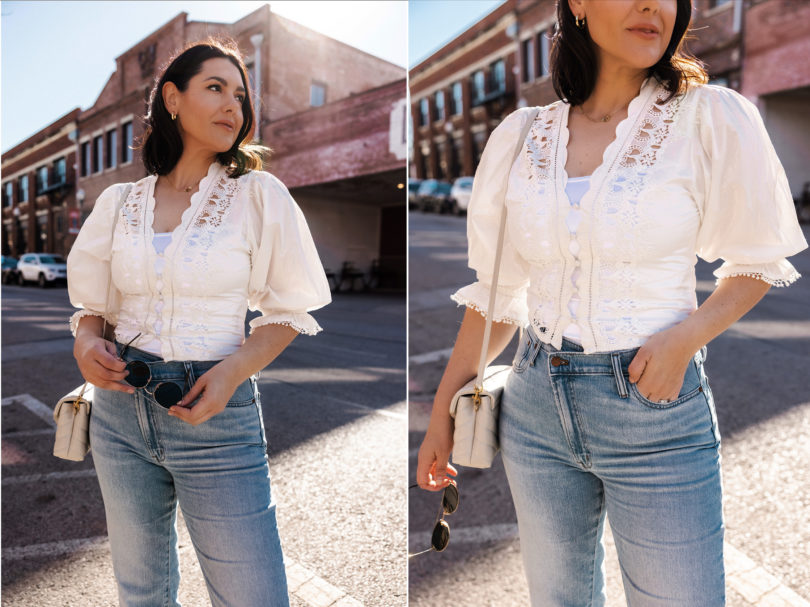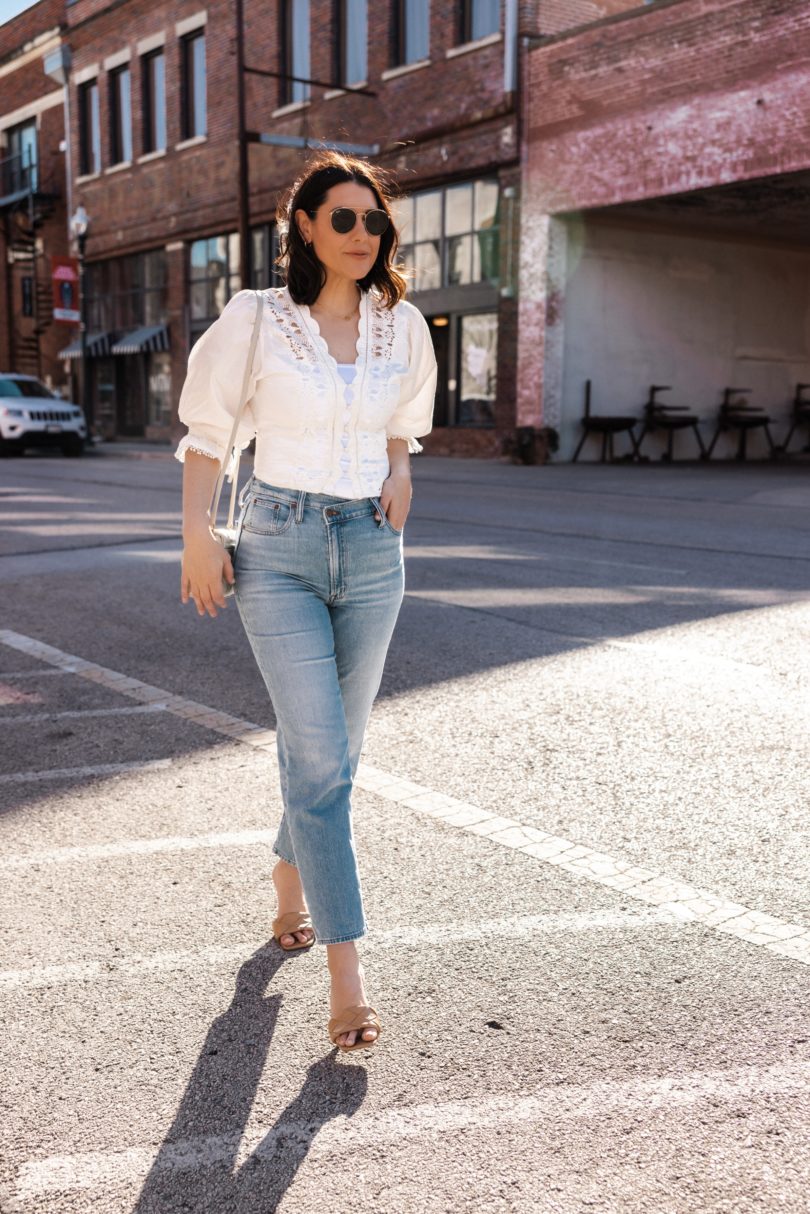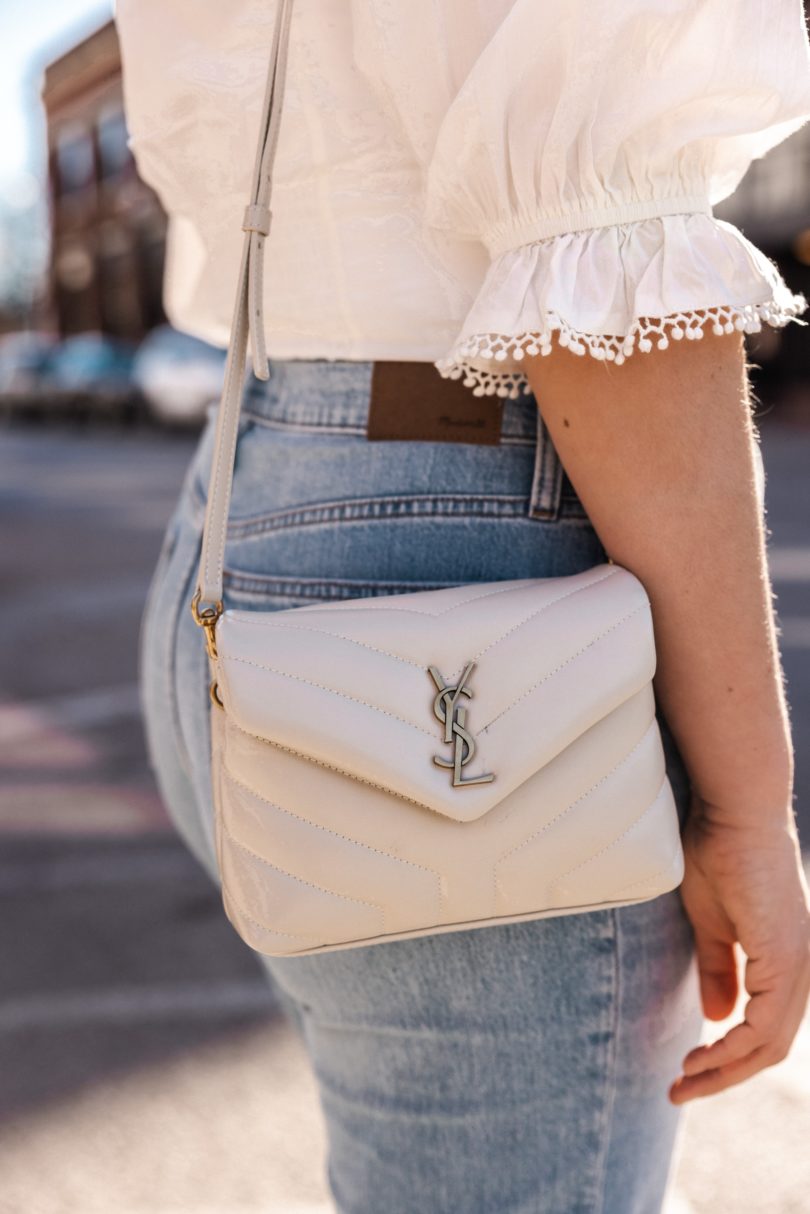 Do I know it's not spring yet? Sure but can you blame me for being prepared for that sunny spring day? That's what I tell myself anyways: always be prepared because when that surprise spring day hits; you're going to want to be dressed in your best. Also I decided this week I'm skipping winter all together so it's only spring content from this point forward.
I fell in love with this top the second I saw it online. And then they added black and pink to it when I went back to buy it. I decided it's the white one for me, as I love a classic white top for spring. This top is Free People, one of my very favorite brands for spring top and in fact, I've found 5 tops this spring that I've got my eye on, all from Nordstrom, all from Free People. In fact, my cart is busting at the proverbial seams because of all of their spring new arrivals. But I edited it down to just 5 tops under $130 for your sake. No one needs to know about the 50 items that are patiently waiting my cart.
Five Tops for Spring

This top I'm wearing is the Free People Louella Top and I must tell you it runs snug. I think I may swap it for the large, as this is the medium and it is a pretty tight fit at my chest. Oh and do you see how the model is wearing it? If that look intimidates you or you just prefer to be covered a bit more (same) then have no fear, my dear because I paired mine with a camisole and it worked out perfectly. Honestly I kinda like it better. I went with a shelf bra camisole because of the tight chest situation, but you could easily just do a regular bodysuit or a regular camisole. I've linked two options to the side!
As I was saying, this Free People top runs small for me. I didn't see that in the reviews so I will tell you about me. I am pretty typical medium in tops with a 36D bust, so if you have a smaller chest you will probably be just fine with your typical size. But if you need more room in the chest, like me, then size up one. You can find this top under $100 here!
_____________
*This post is sponsored by Nordstrom, thank you for supporting the brands that support this blog!