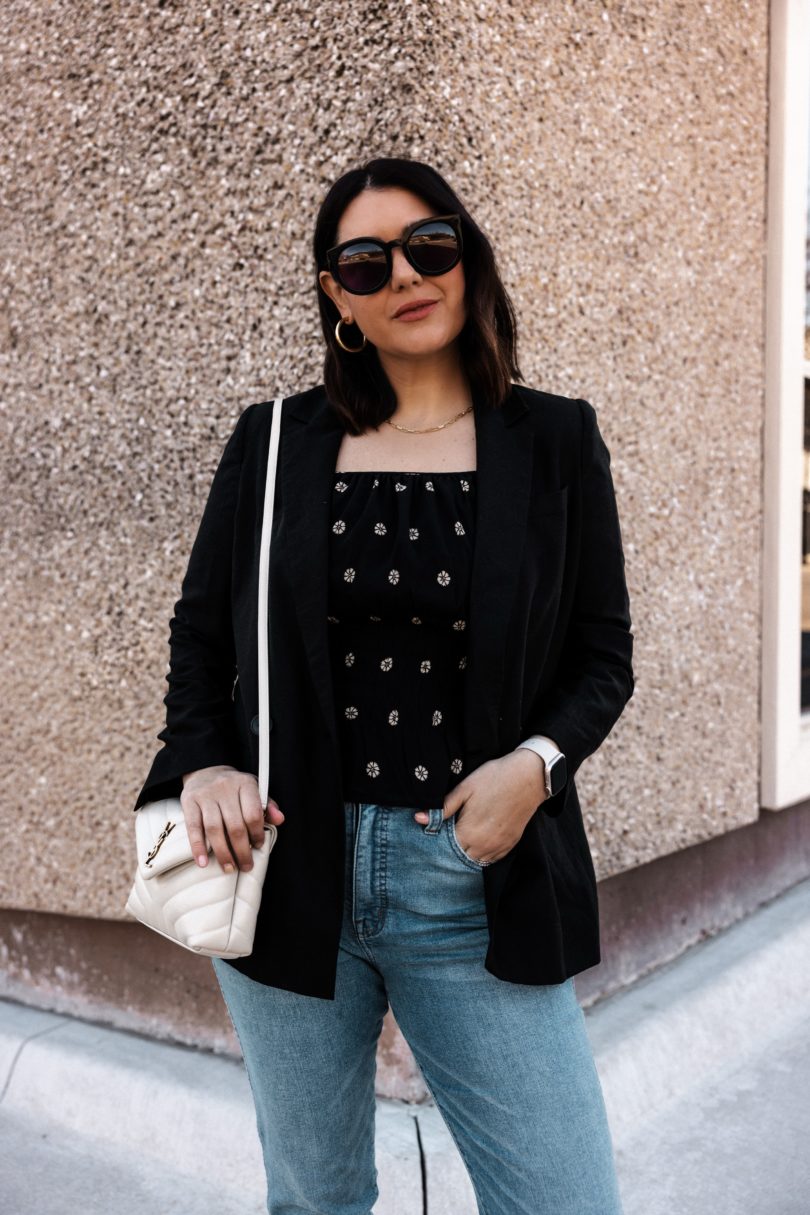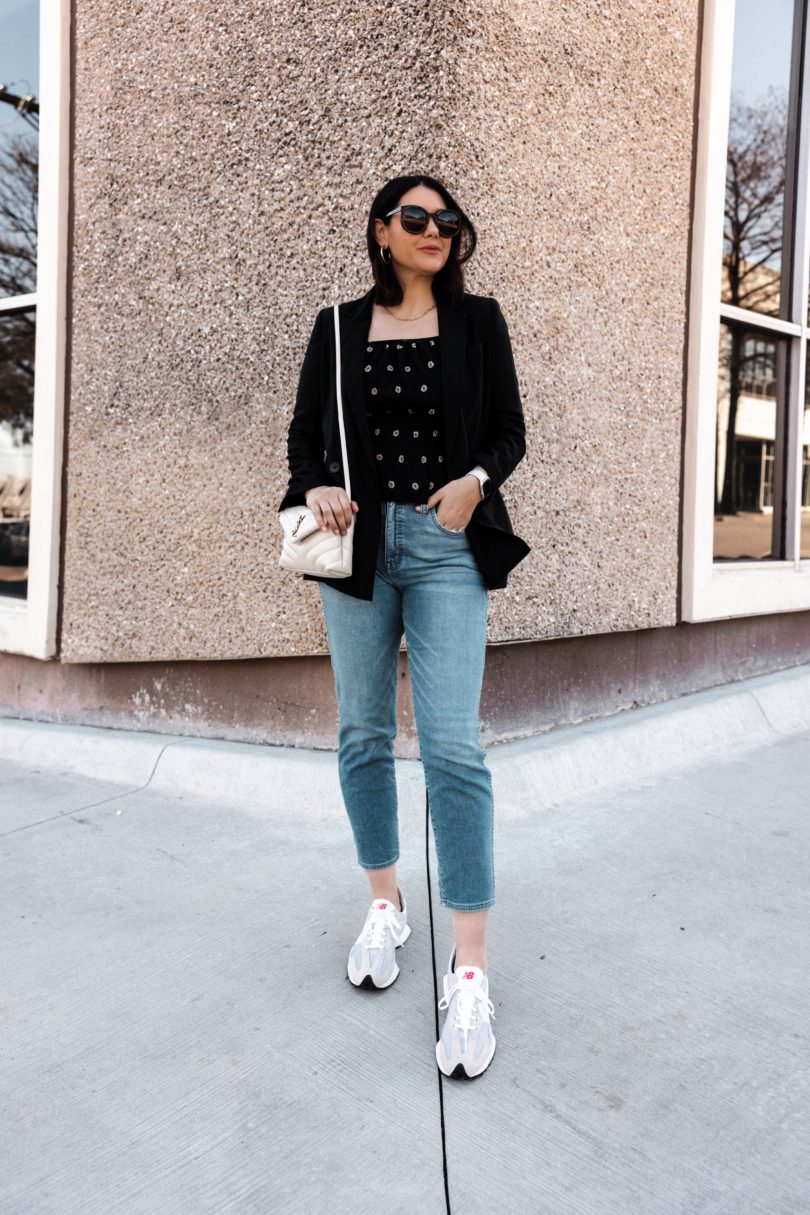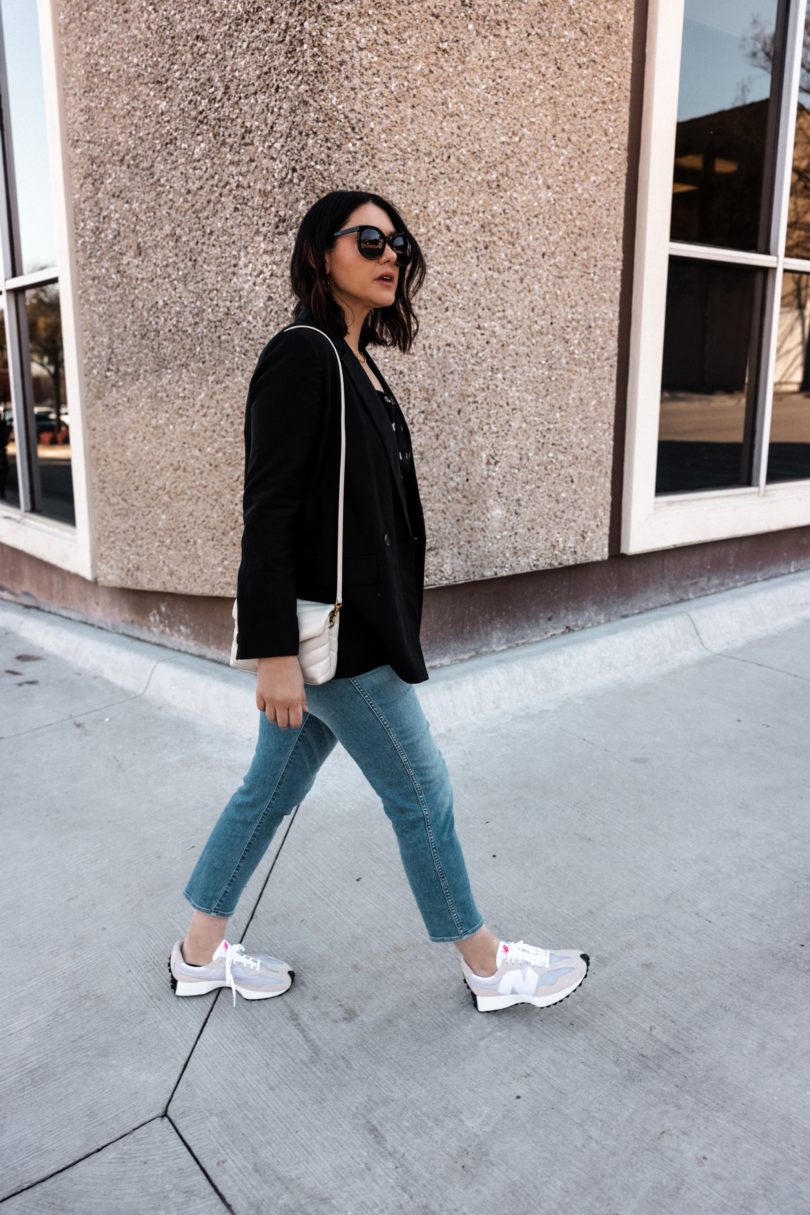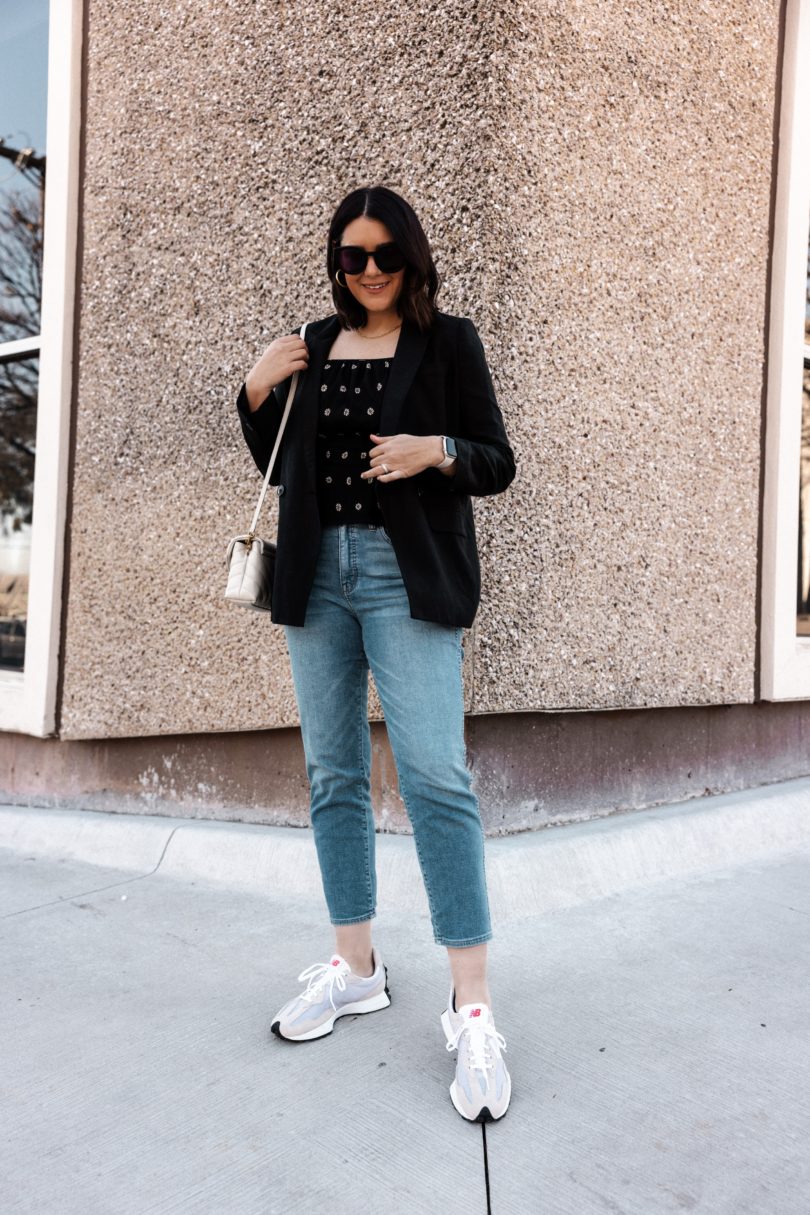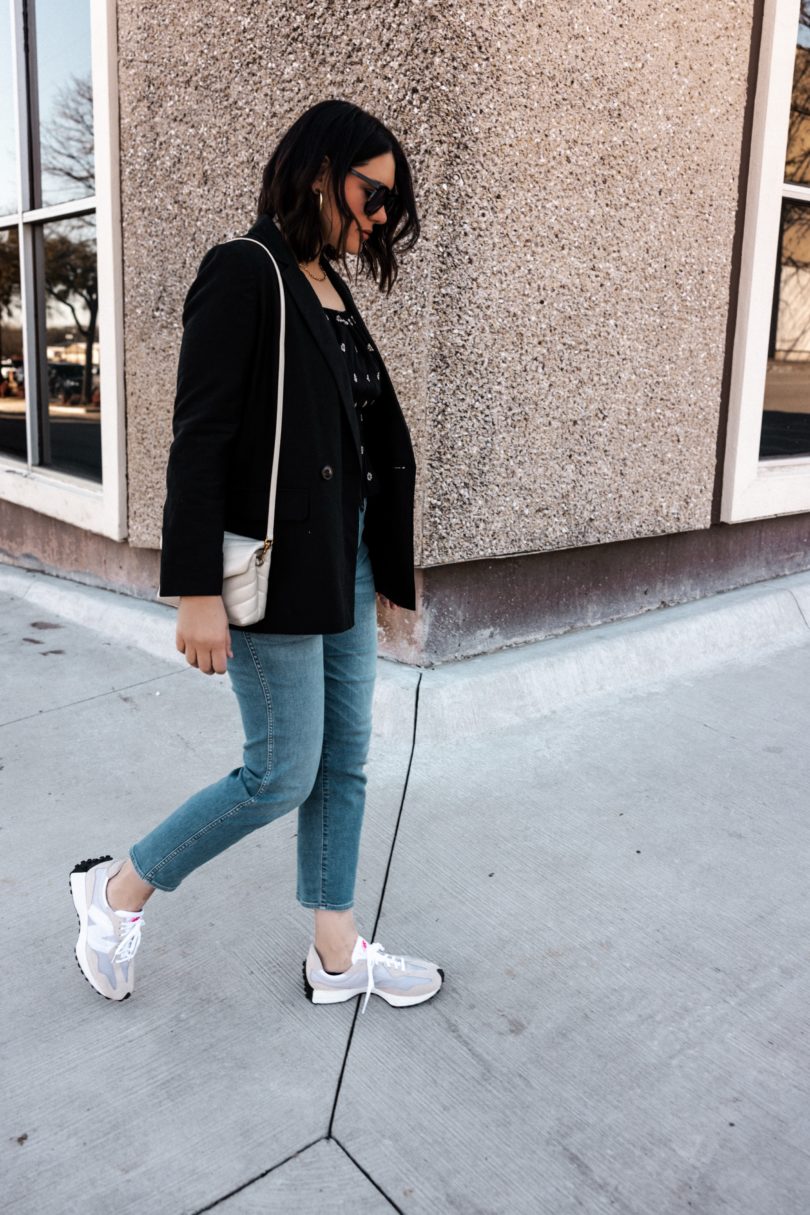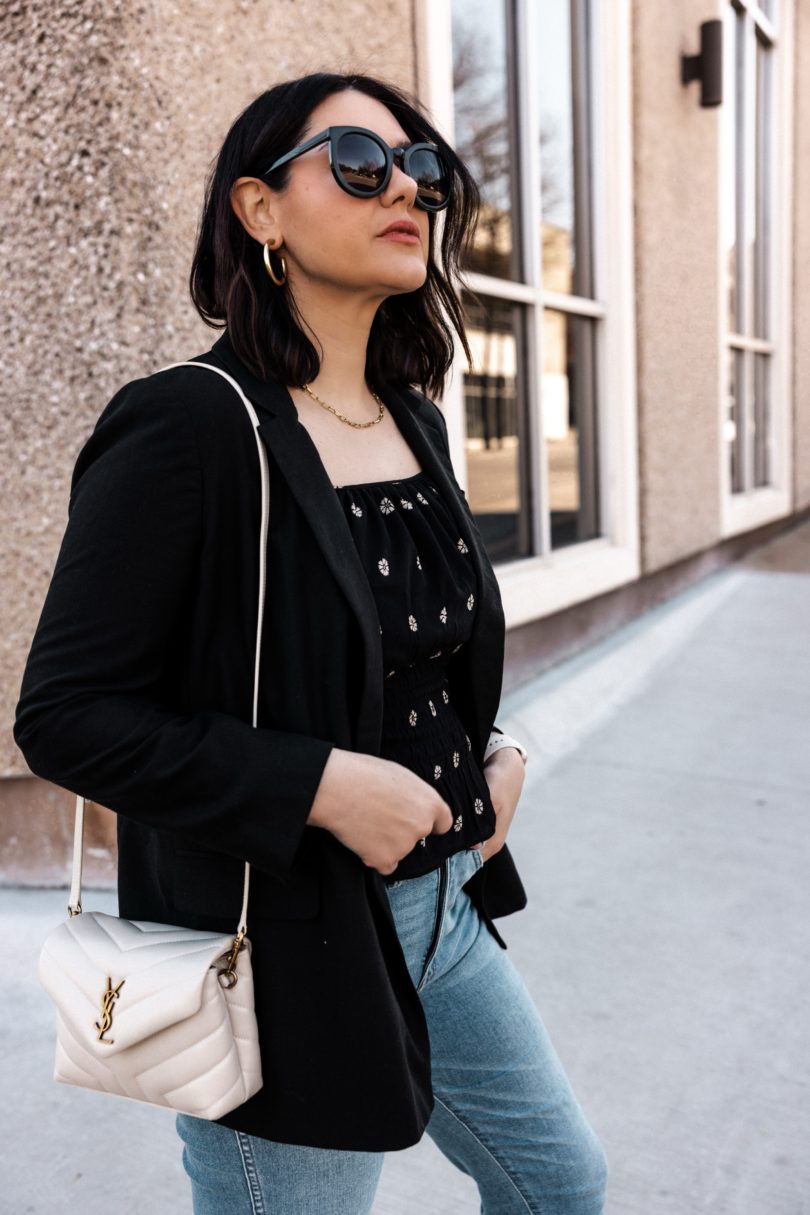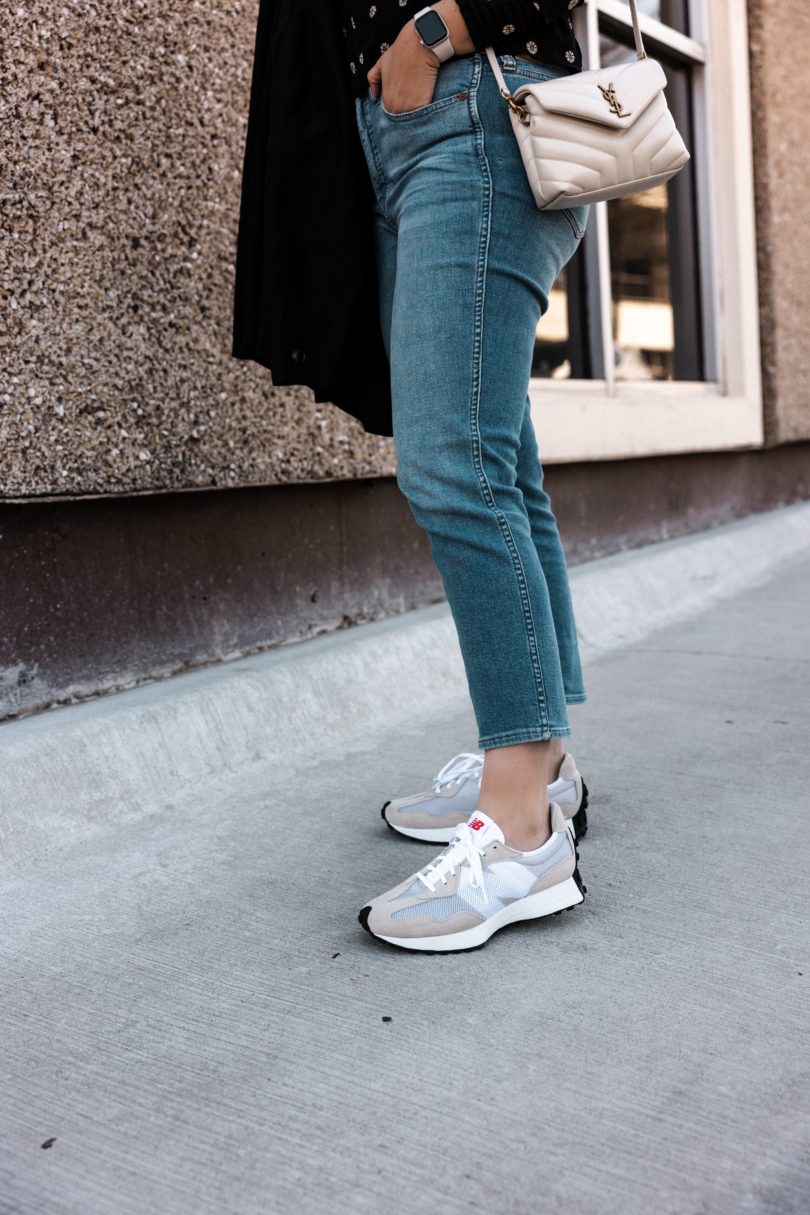 Happy Friday, friends! This week flew by but not in a good way. As a full-time procrastinator, this was more of an everything I put off until the next da …suddenly became the next day and now I've got a lot of things to get done and it's Friday. So no early dismissal for me today, unfortunately.
Let's talk sneakers and how you probably should get some this spring. I've got a whole round up post about them next week, but spring's newest shoe? The dad sneaker. More specifically the dad at Disneyland in 1995 sneaker. Yes, now you are getting it. A chunky, complicated trainer is what you are looking for here. These I'm wearing are New Balance and they are so comfortable. Here is the thing about this trend: it's so comfortable and wearing it with everything makes you look cool. Blazer? Yep. Dresses? Yep. For those who hate fancy heels, THIS IS YOUR TIME.
Also, New Balance is a great place to start if you are looking for some dad sneakers. The 327s or 574s are great options. 
Speaking of blazers, I've been loving this option from Madewell. I love a blazer you guys, I just can't help it. I was planning next months capsule and you guessed it — it's probably gonna have a blazer in it. They are just so chic and such an easy option to toss on. You can find this one here!