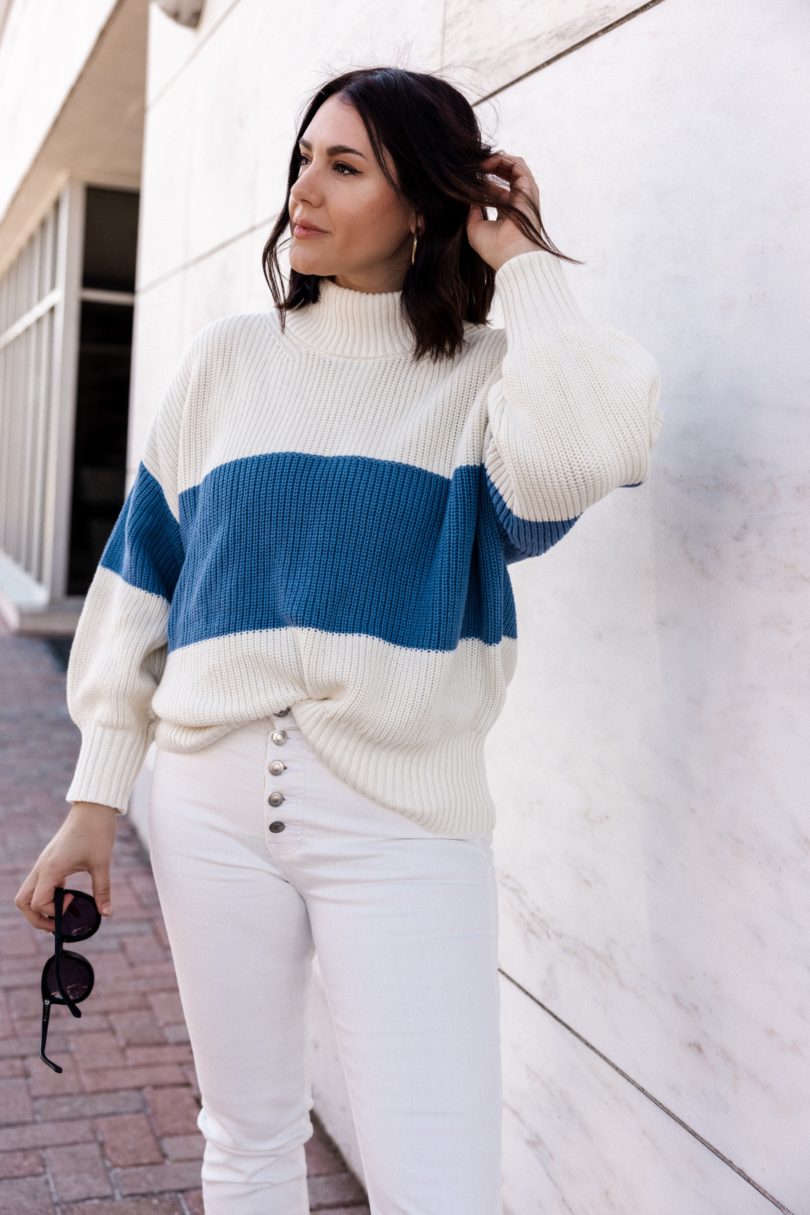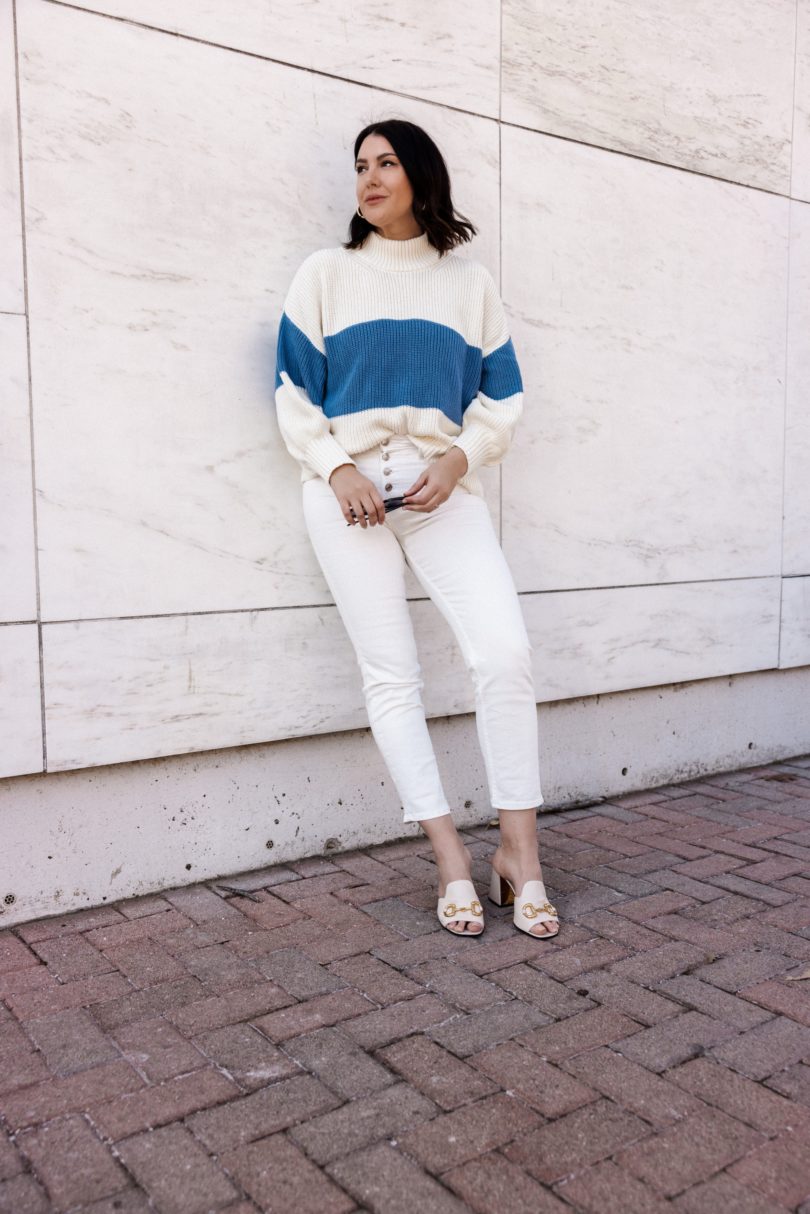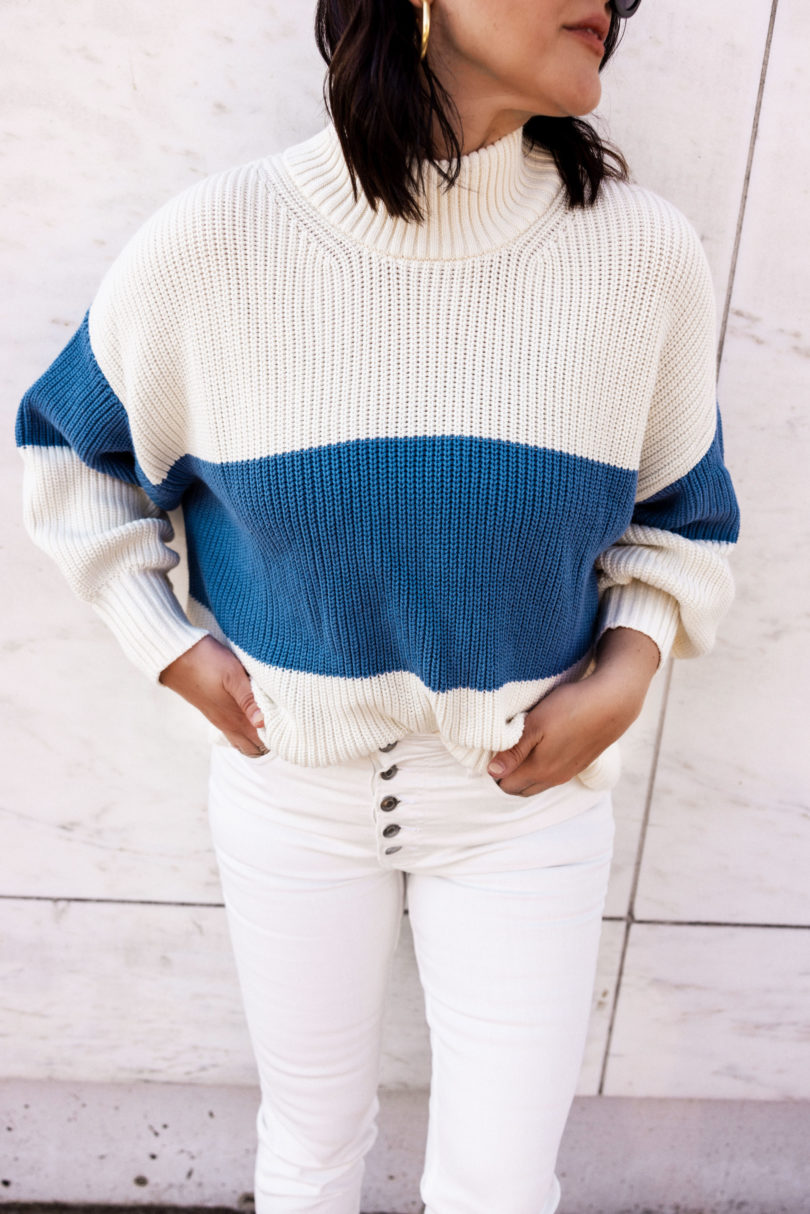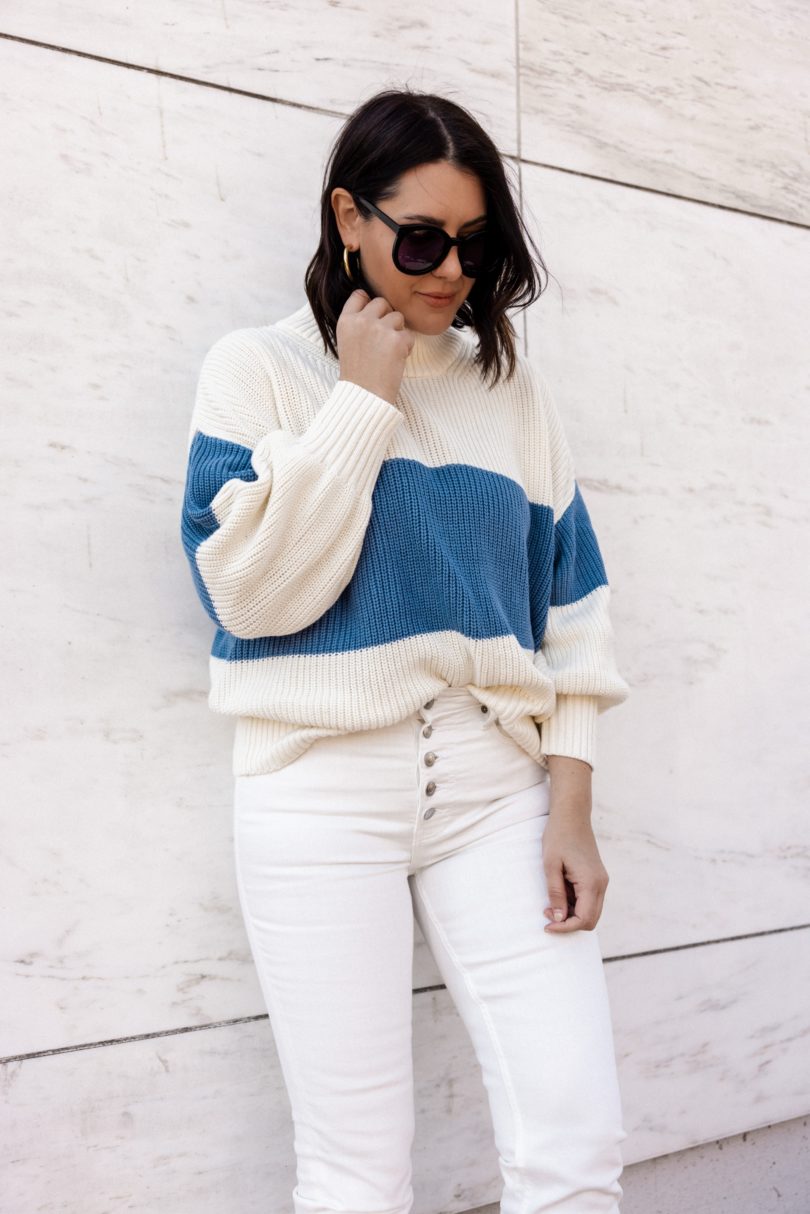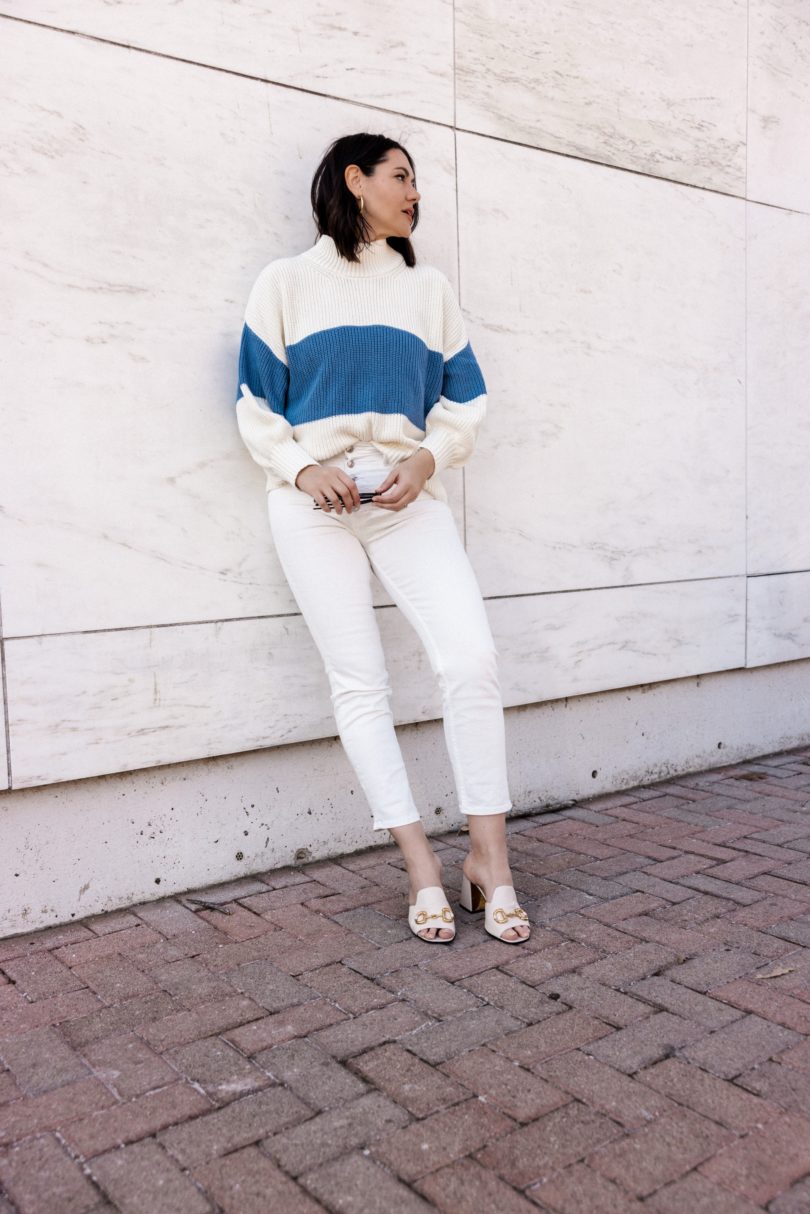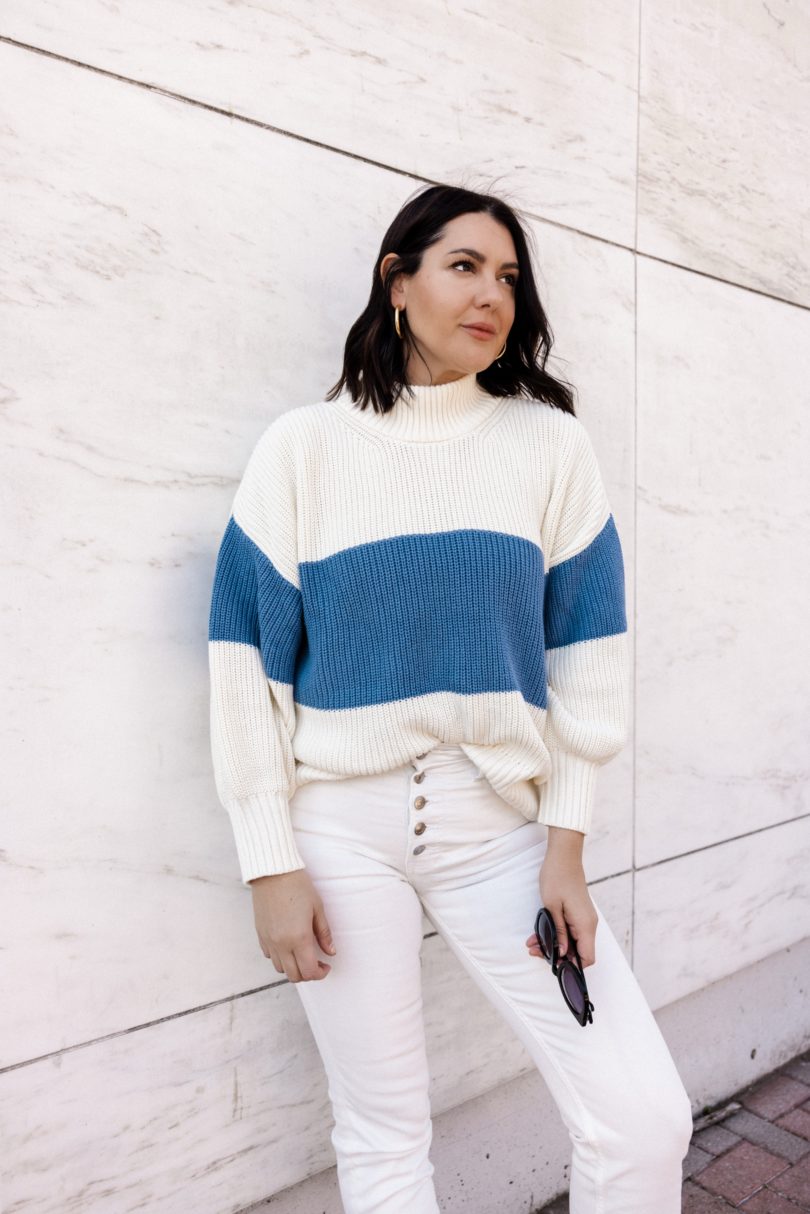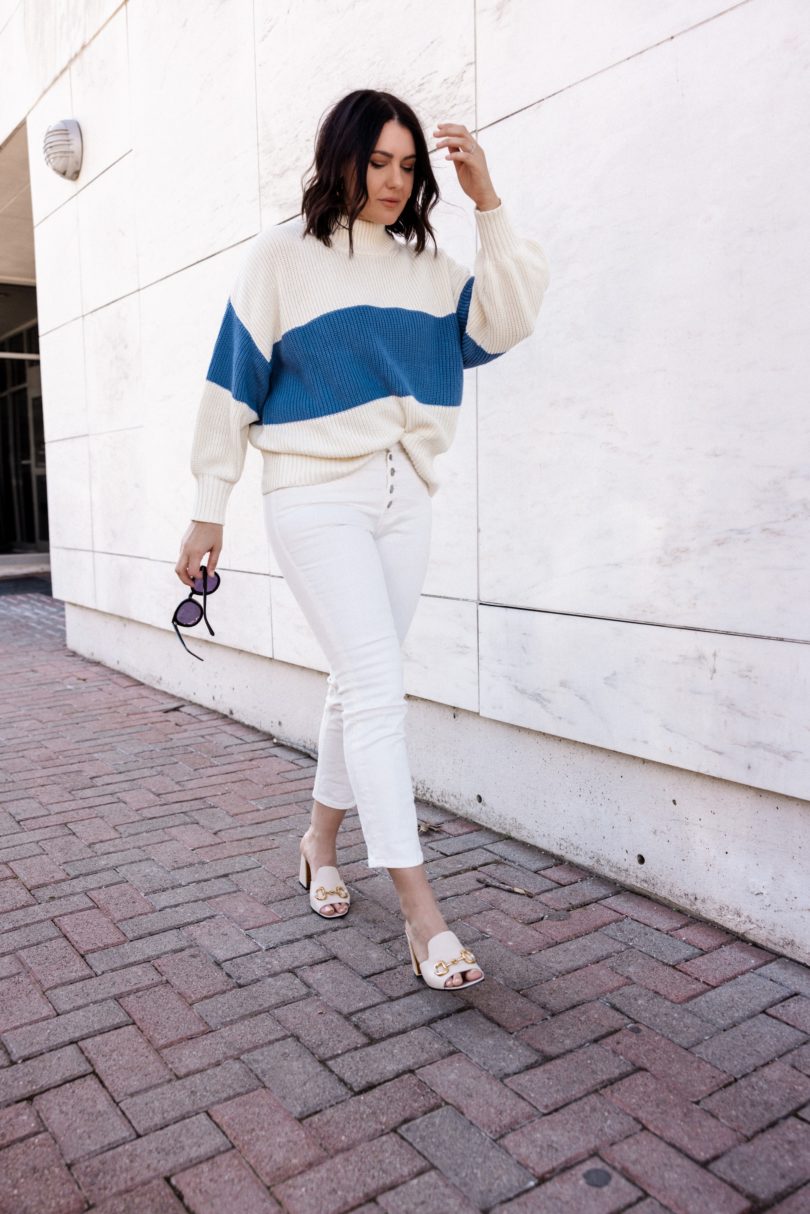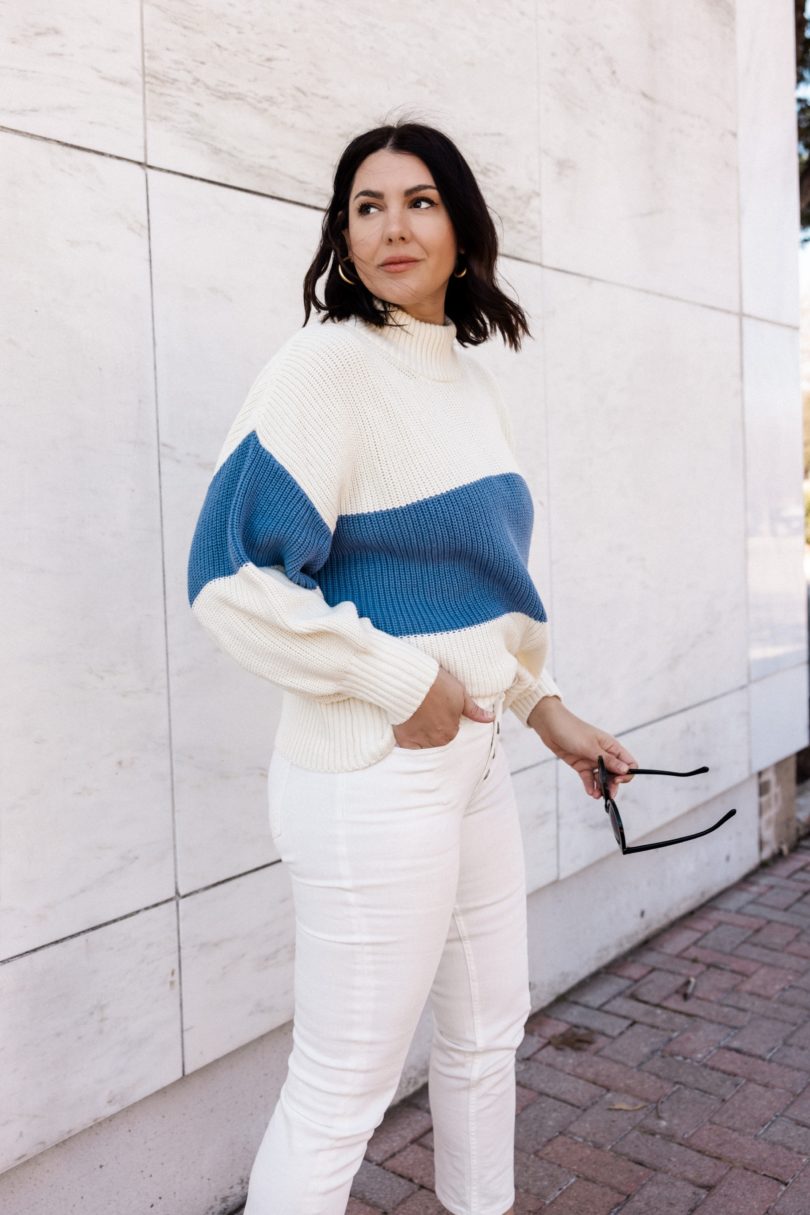 If you are thinking to yourself, wow she's really skipped winter this year — you are correct. I hate it and it hates me. So we are just choosing to live on opposites sides of the world and ignore each others existence in peace. I'm sure a good winter  storm will pop up when I least expect it and ruin a good weekend in say April, but I'm gonna be honest, I've moved onto spring. See you never, winter.
However, to be fair this look could work for winter or spring. It's the prefect winter to spring transition outfit, if I may be so bold. This striped sweater is definitely more of a winter weight, but it's nice and bouncy and soft. It feels like something from J.Crew to be honest. You could easily size down as well if you don't see your size available, because it runs oversized and relaxed. Oh and the best part? It's under $30! Pick your jaw up off the ground and find it from Walmart here. 
My jeans are under $30 too! Now they definitely fit more snug at the waist (I had to lie down to button them but once I was in them, I was IN.) So I am in the 8 but I would say size up if you are in between sizes OR the waist is a place that runs a bit snug for you. The quality is along the lines of Abercrombie or Old Navy, so actually really great quality for the price! Find them here.