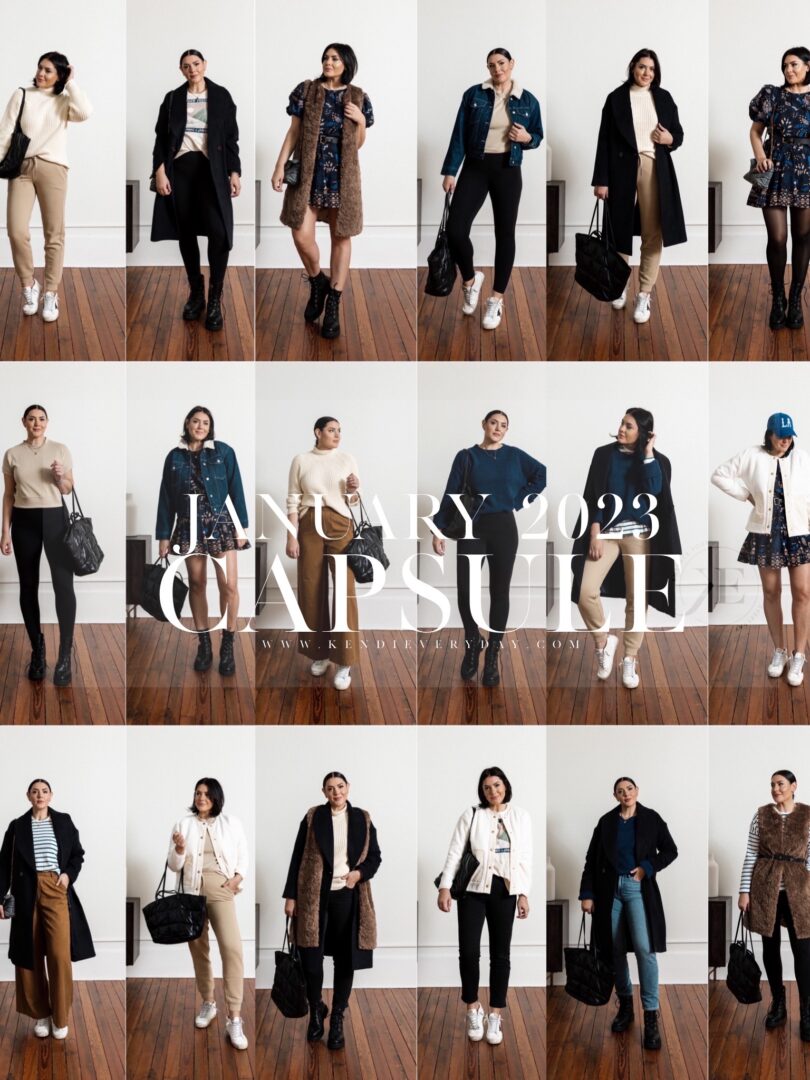 Happy January! I'm a little slow this month (ok ok *every month*) but the January capsule is here! If you remember last year I didn't have a January capsule because I was down with the shingles — and not in a funky way — so I am very very excited to start this year with a capsule. I went with what our January is like here — kinda warm, sometimes cold, but most of the time mild. So if you are looking at this like — is this winter? Well… it is for Texas. For example, our a/c was on for the past week. Now our heater is on today. It can be exhausting and yet it's nice for us fickle types whose mind changes like the weather. So in this capsule you will see some short sleeves, some layered looks, some VERY layered looks and then some bare legs.
I am really trying to hone in my style with my monthly capsules. It's fun but it's also a challenge for me. I have noticed that the more thought I put into it, the better it turns out. Let it be known: "Effortless" dressing is not without effort. And of course some styling happens on the fly, but I'm loving overthinking it all and curating pieces that can give you a ton of different looks. I over think because I care.
So enough of my chit-chat, let's get to the capsule!
(Please note the lack of blazer in this capsule. Someone check on me… am I ok?)
33 Outfits for January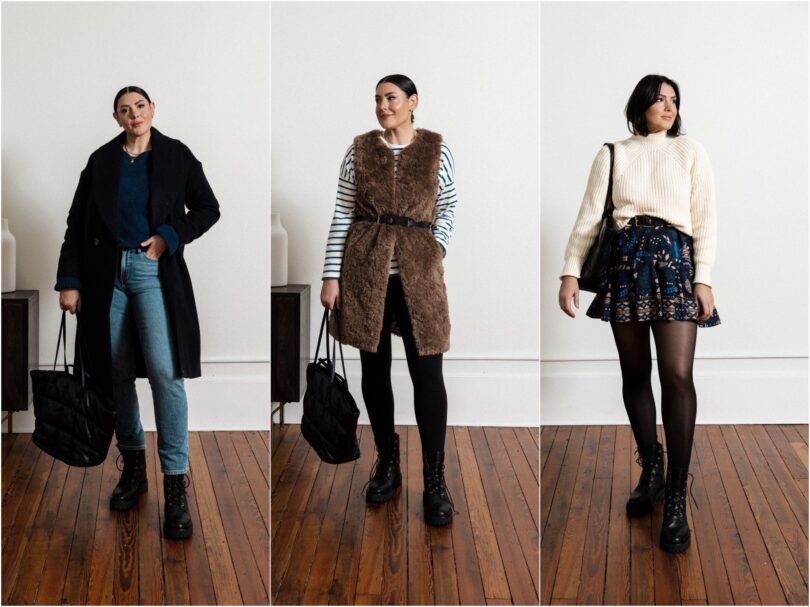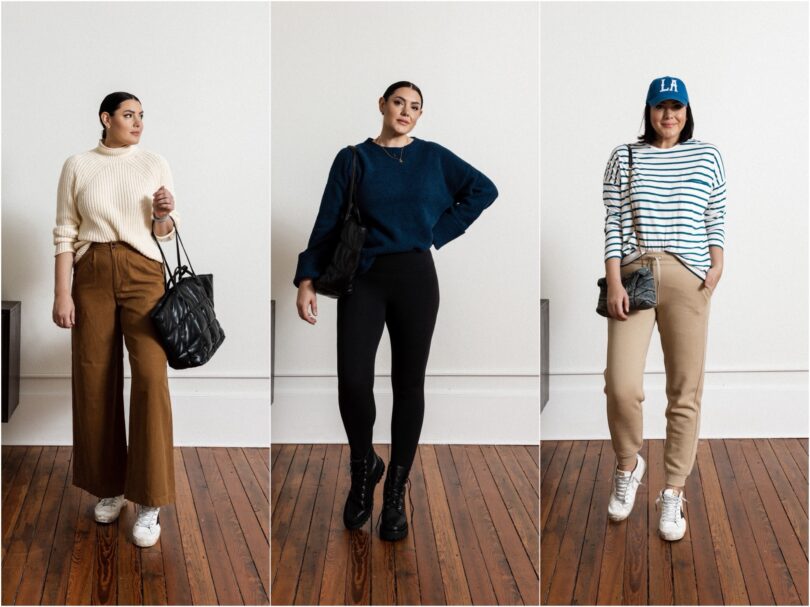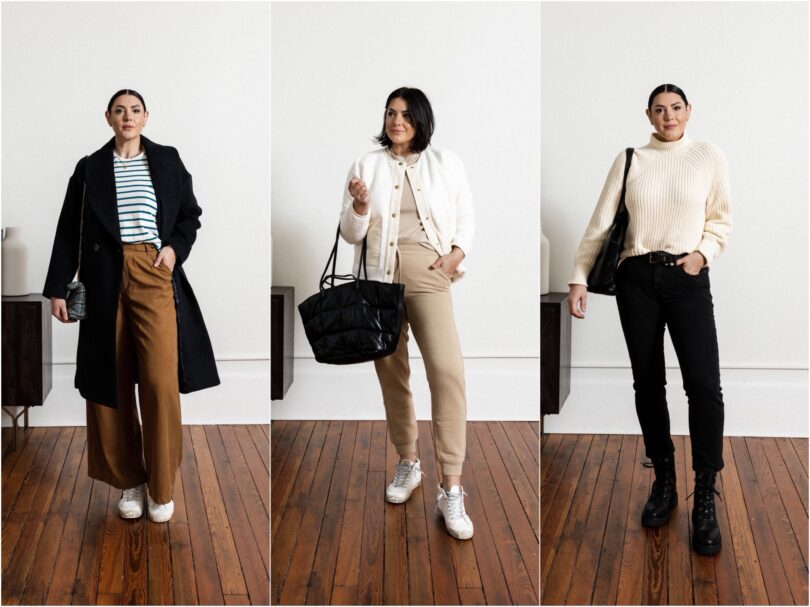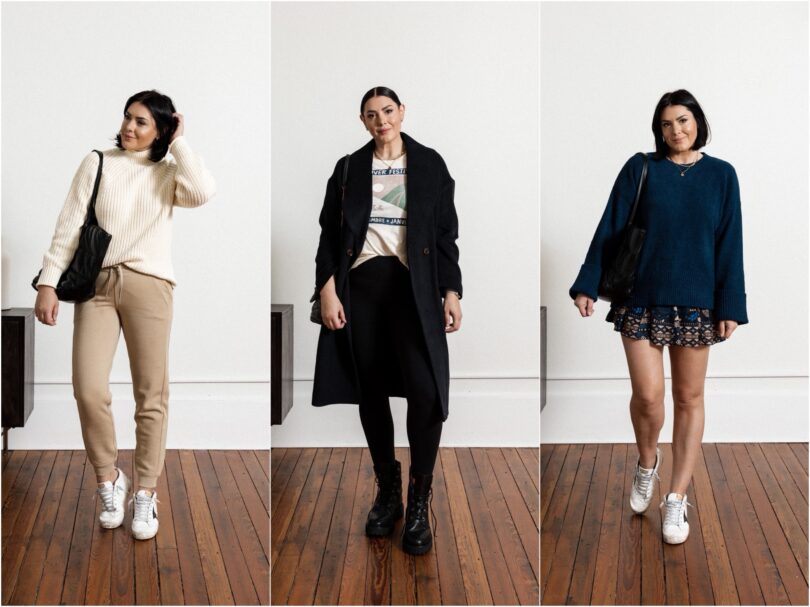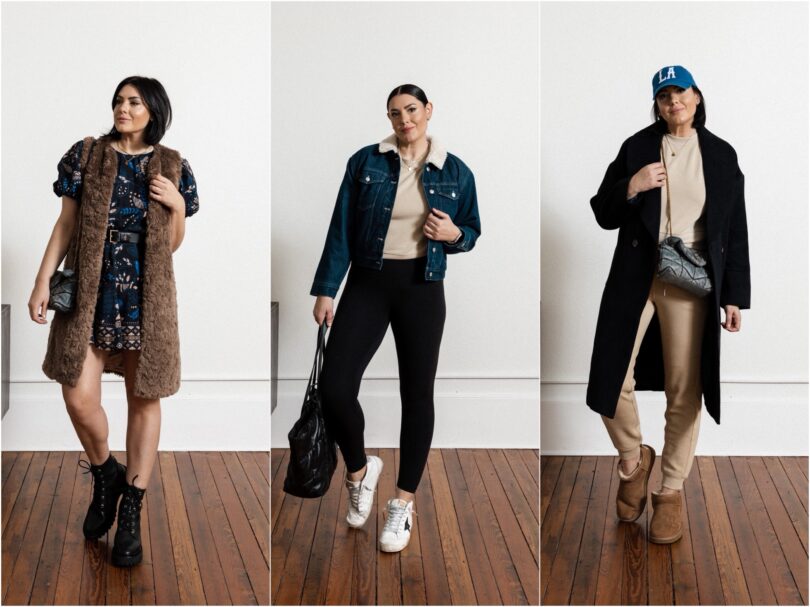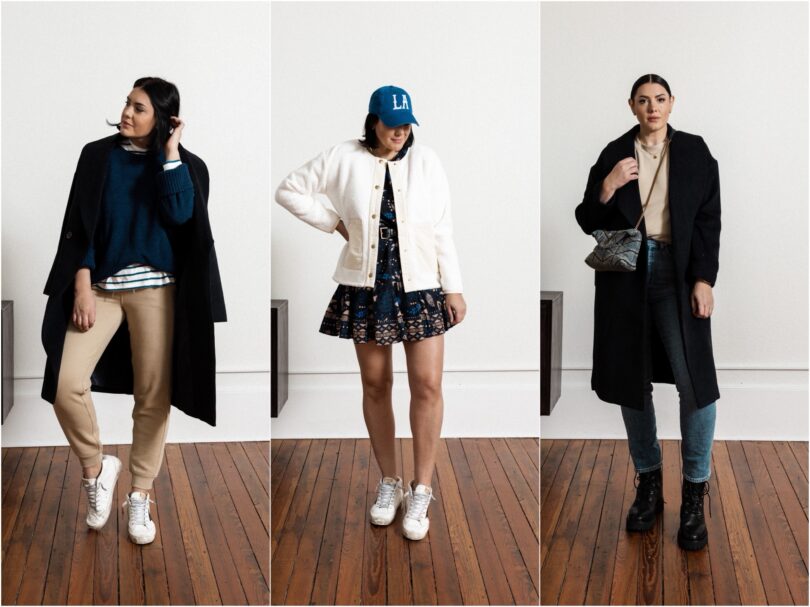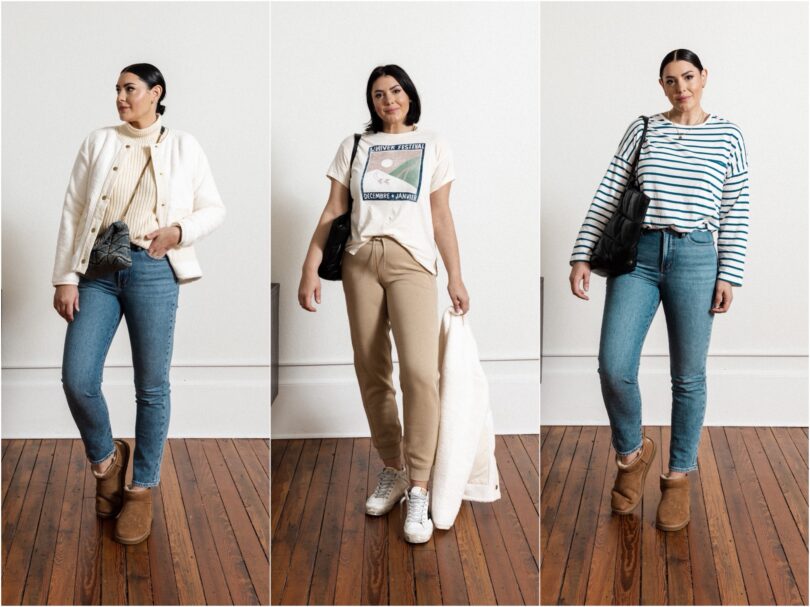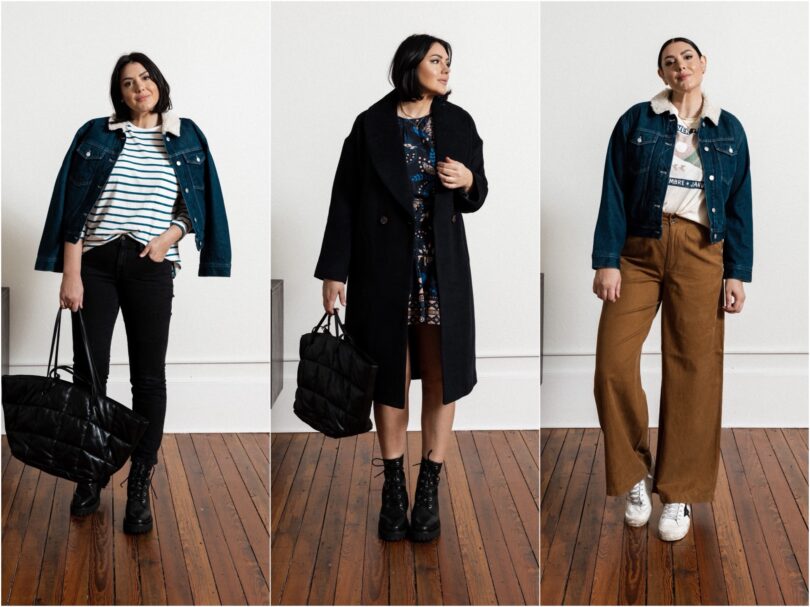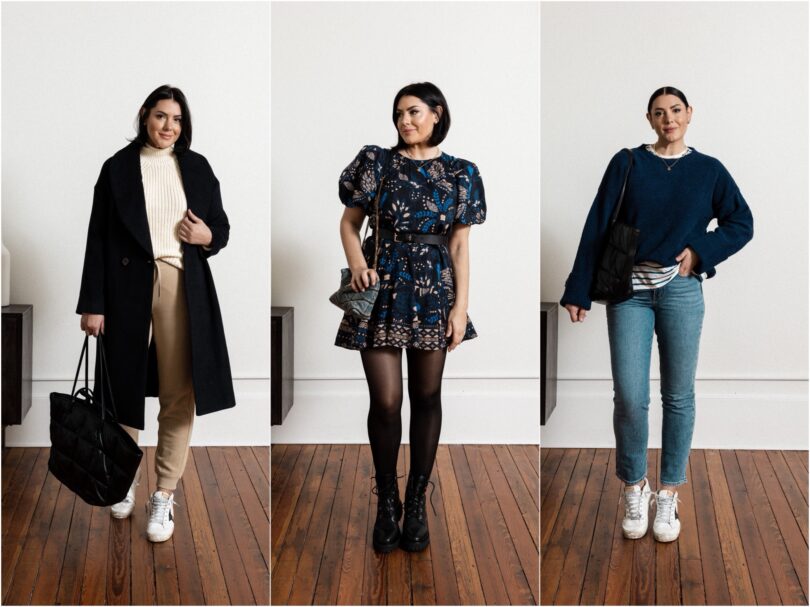 My Favorite Looks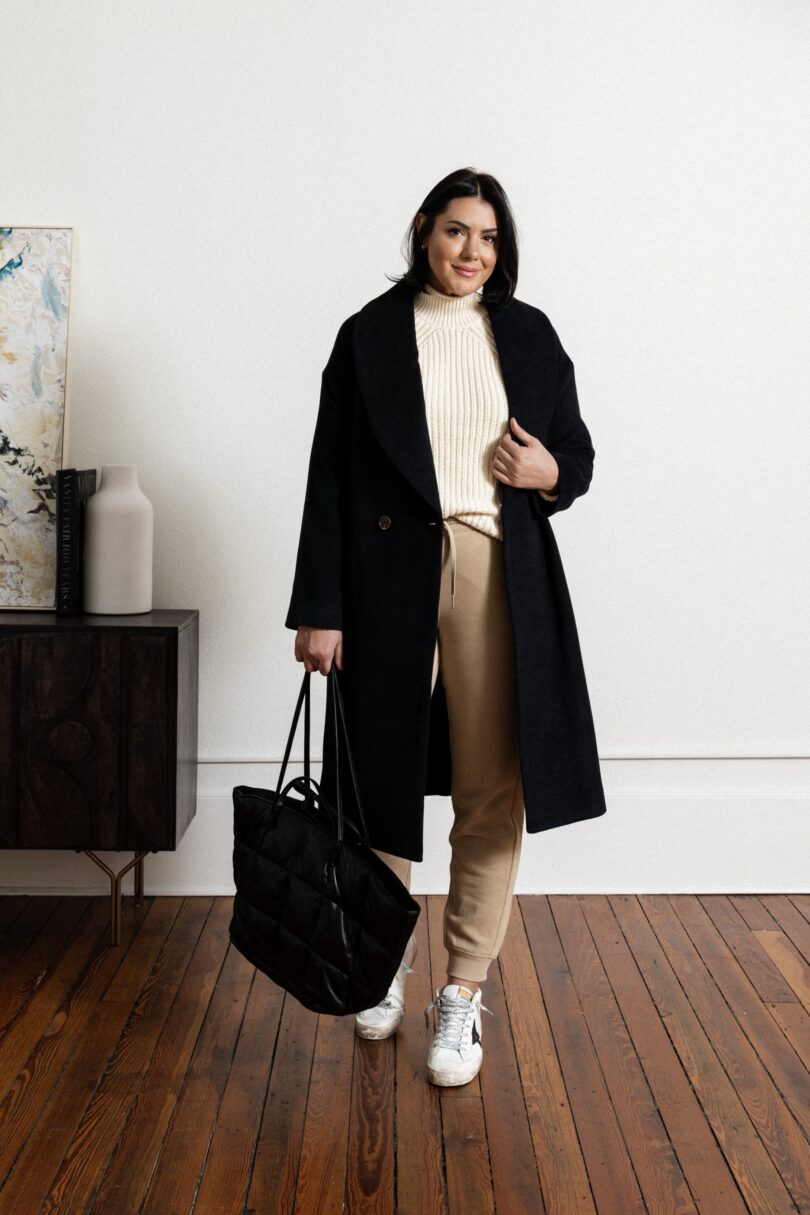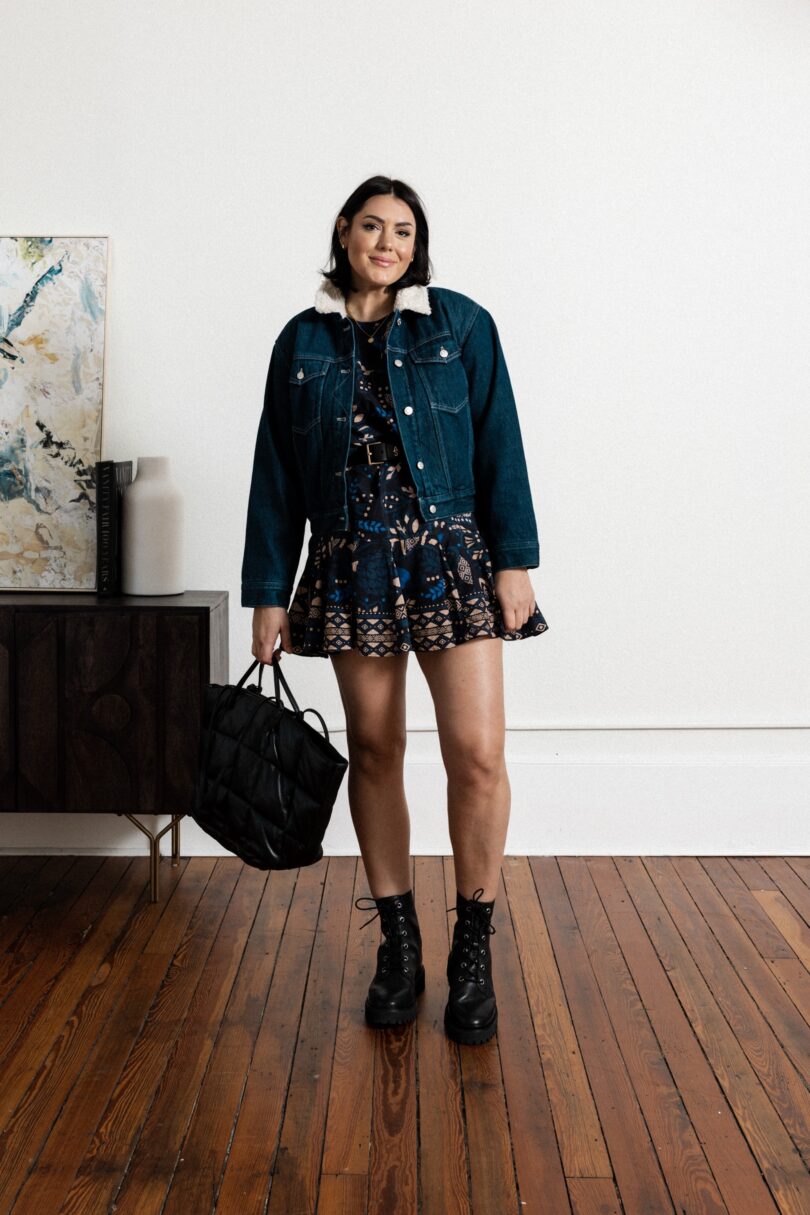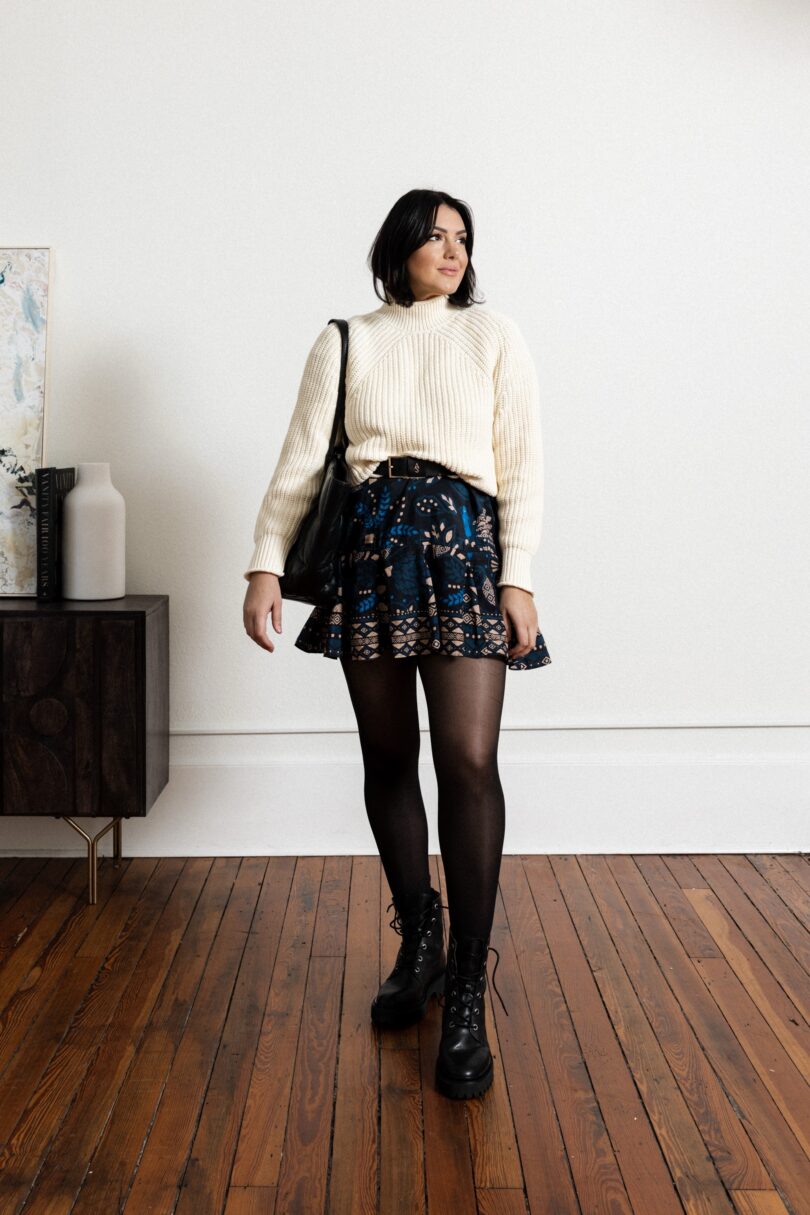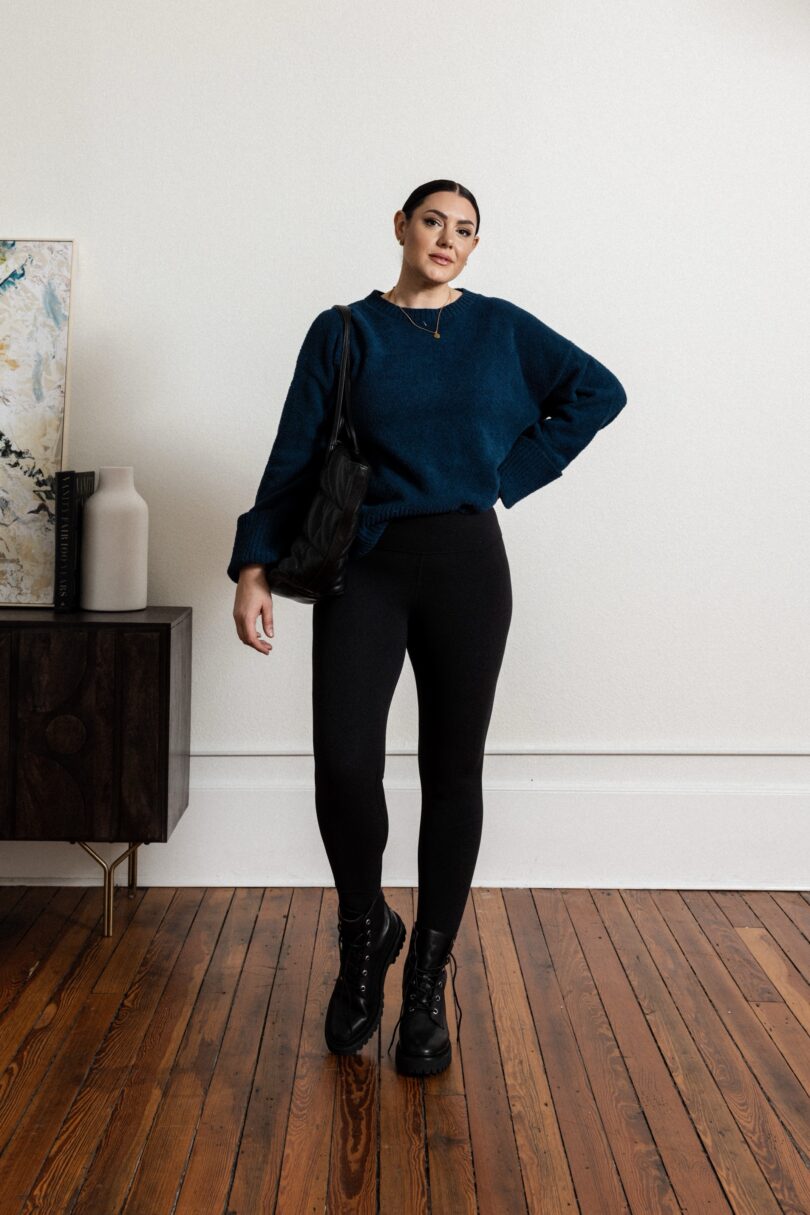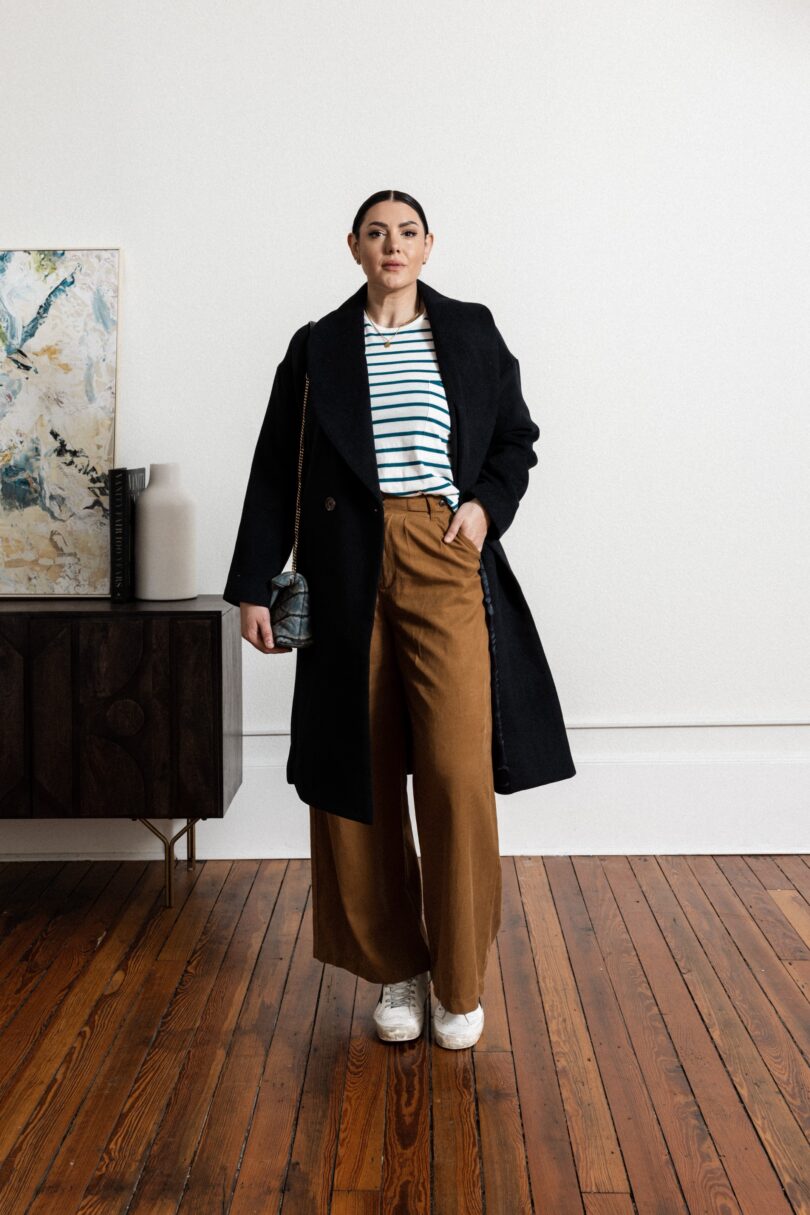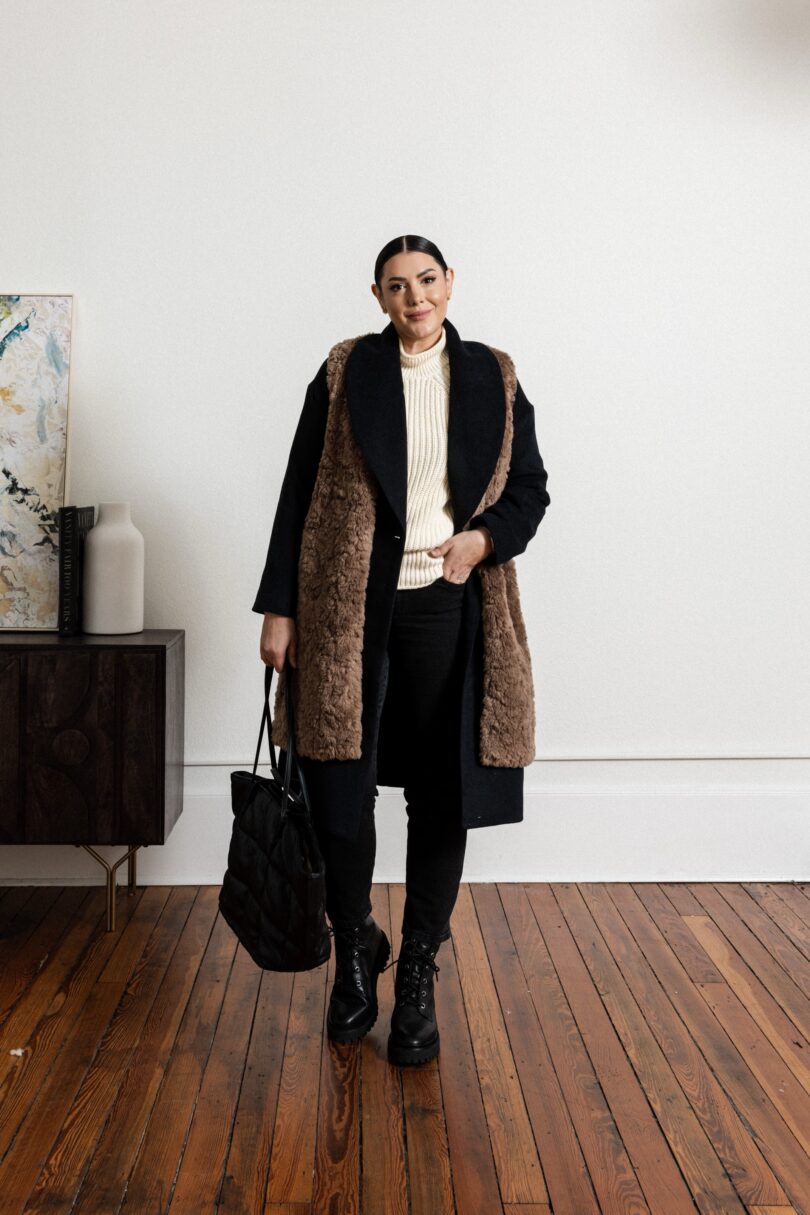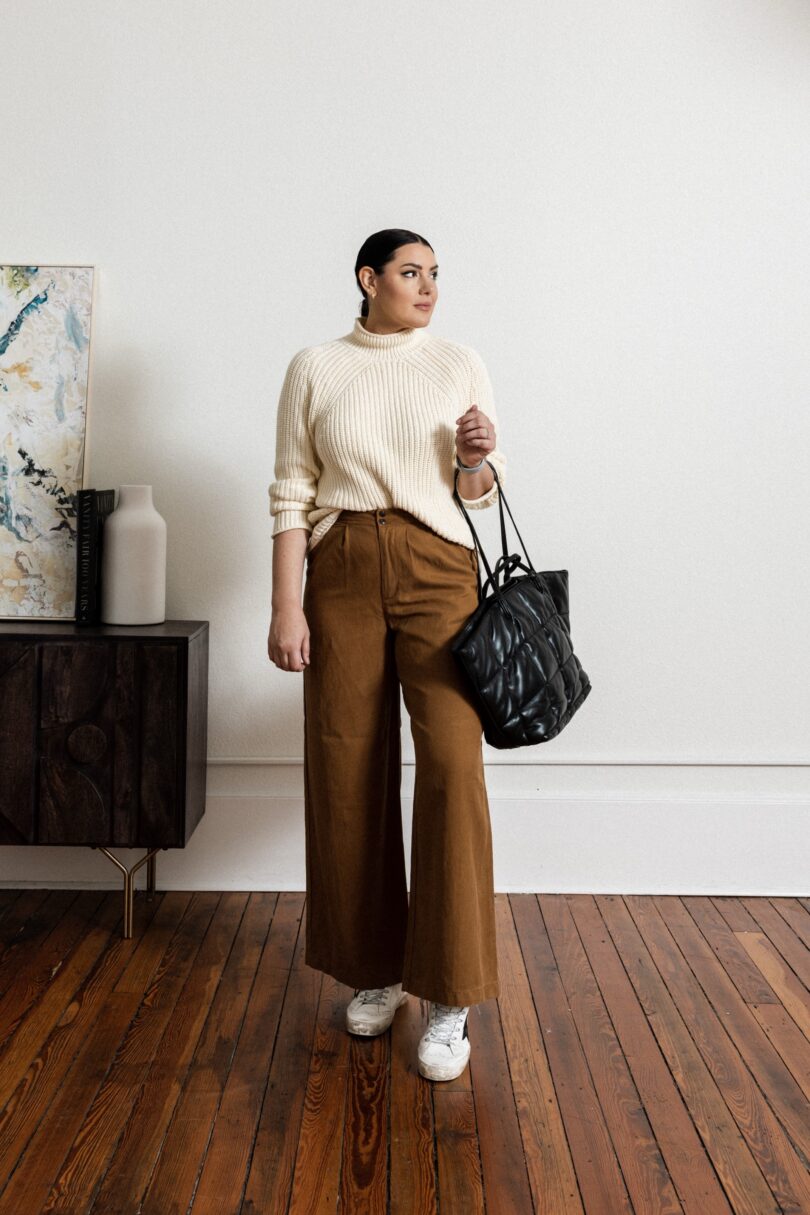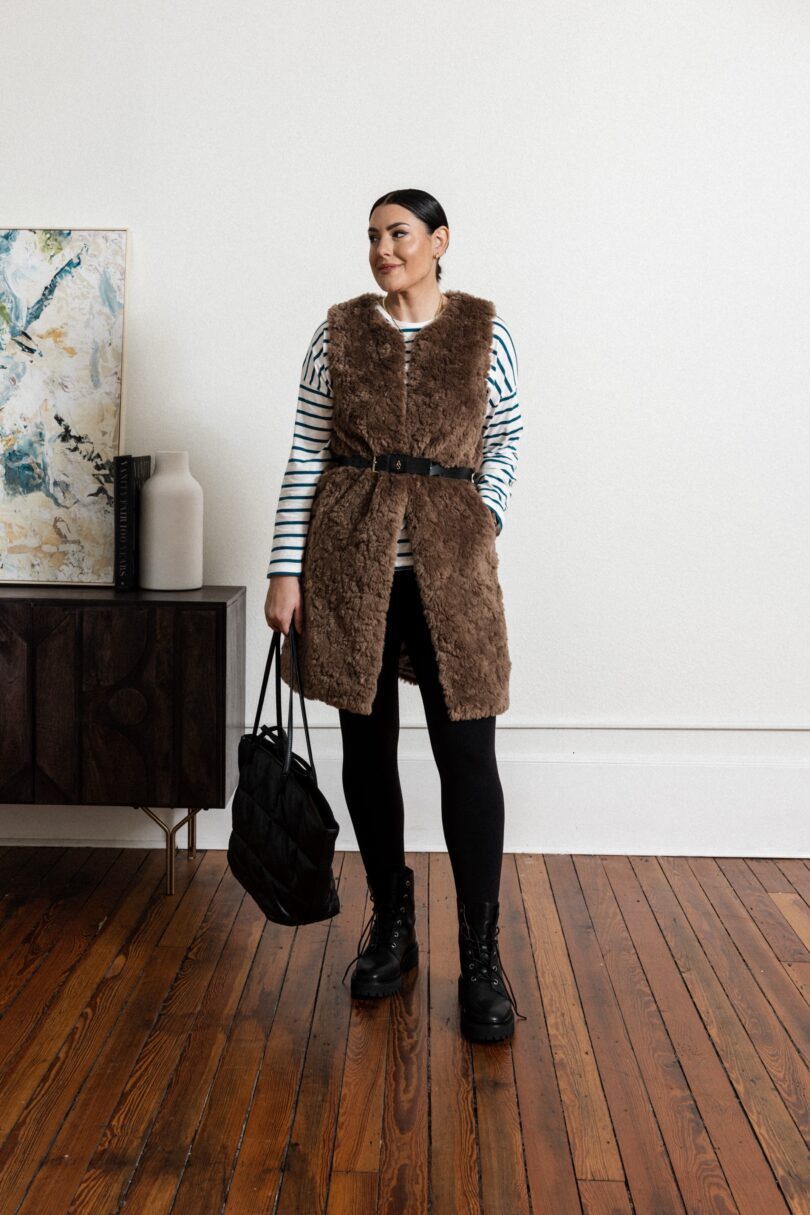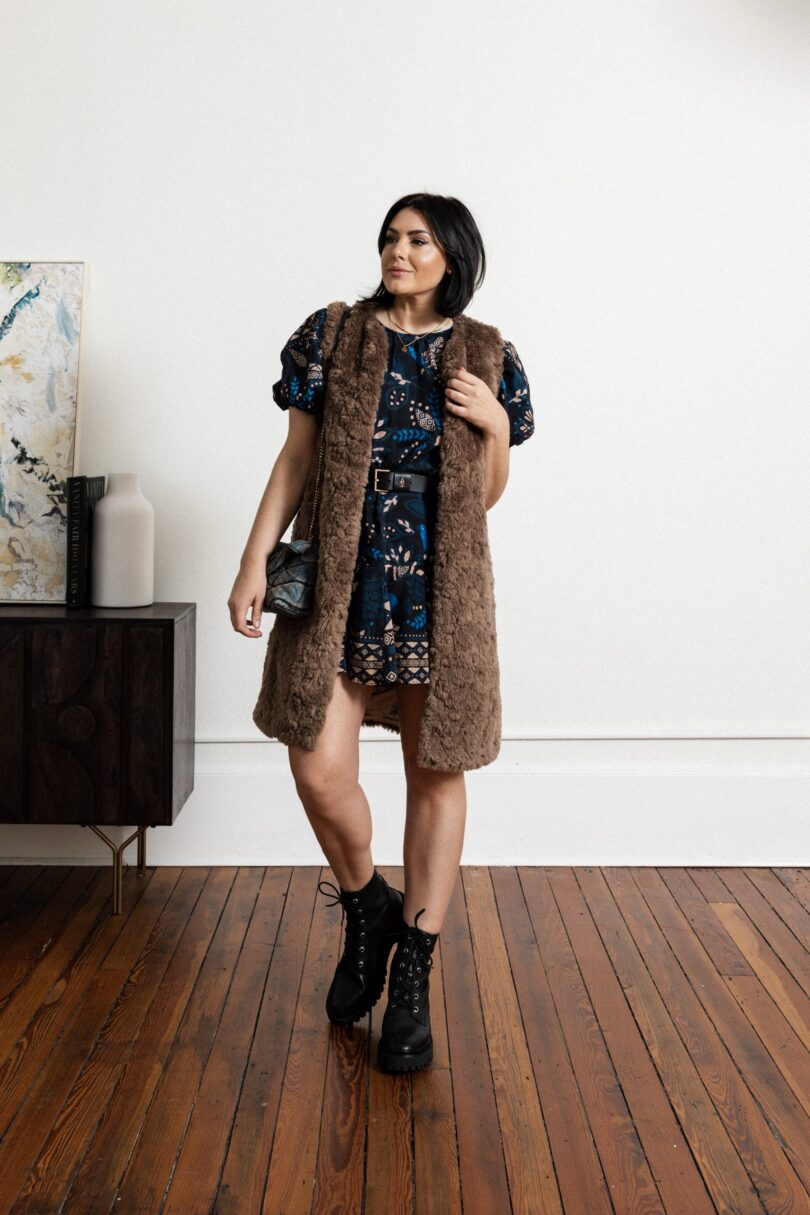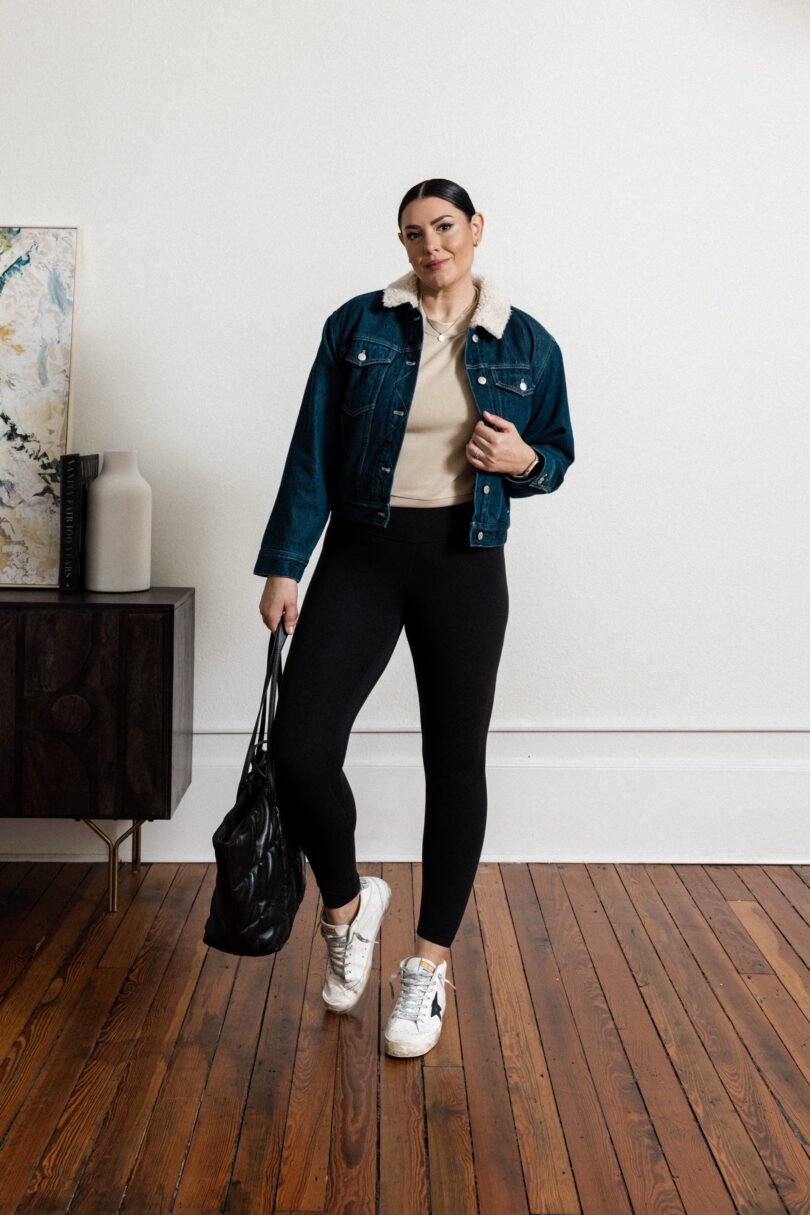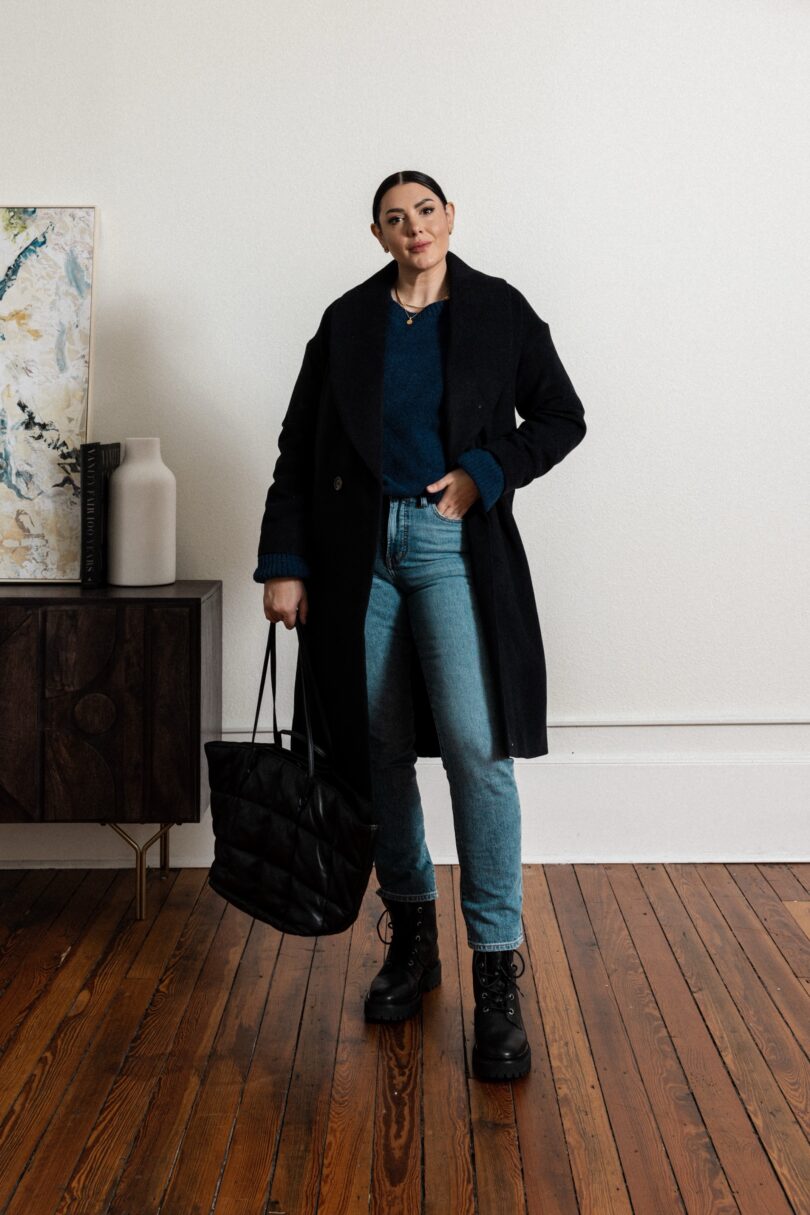 I think these were my stand-out favorite outfits from the but honestly, I loved everything in this capsule. I would truly wear every singly one of these outfits any day of the week. Also –anything with the fur vest I am obsessed with. I received this vest as a gift last year as a partner with J.Crew Collective and I've been wanting to style it in my 'everyday' aesthetic. I feel like I did that in this capsule. It was actually the piece that was a non-negotiable; the vest had to stay. I also loved adding in some cozy January pieces like the joggers and the leggings and the Uggs. I feel like those three things are quintessential for me in January. The holiday sparkle hangover is real and I lean hard into these soft pieces in the winter.
Which look or looks are your favorite? I'd love to know!
_______
Favorite Pieces

Amazon Cuff Sleeve Sweater // fit is oversized and it's so so so soft. I am in the medium here.

Madewell Rayna Lace Up Boots // I have this pair in white and I bought them again in black on sale. 10/10 recommend. Comfortable, easy to wear and oh-so-right-now. (On sale t00 with an extra 40% off)

Halogen Double Breasted Coat // This coat absolutely tied everything together in this capsule and I'm loving the deep navy blue hue. I am in the medium, fit is oversized.

NY Baseball Cap // This cap is a Target find and if I can pat myself on the back — it truly is a find. Grab it while it's still in stock!

Demylee Striped Tee // This top is a bit of a splurge but the quality is THERE let me tell you. It's one of those tops that I can just tell that we will be friends for a very long time. True to size and nicely fitted.

Madewell Harlow Wide Leg Pants // Wide leg pants have presented a conundrum for me, style wise and I've decided this is the year I'm making friends with them. I love how the easily integrated into this capsule and with sneakers. I'm in the 8, true to size.
_______________
Loving the monthly capsules? I've got more for you! Find them all here!
Want more inspiration? Check out my other winter capsules:
__________________
Pin for later!