Happy November…10th. I know, I know I'm usually a few days earlier with my capsules but we've got some life changes over here that have slowed me down a bit. I'll tell you as soon as everything is confirmed. With all that said, I'm so excited for a new month and a new capsule. So this capsule I wanted to take items from my previous capsule and just some favorites in my closet, so you'll see a few repeats from posts and September's capsule. (Shout out to this sage slip skirt that just keeps giving!)
Once again, I didn't want to create any hard and set rules (i.e. 30 for 30 from back in the day) so I just kind of made a list of some of my go-to's lately and went from there. This month I've got about 19 pieces of clothing and shoes and 2 bags and I got about 30 different outfits this time. I went a little bit less since I was a little bit late this month. I thought of a couple more after we shot these, so there are definitely more options here.
Here are the items I picked for this month's capsule.
I've linked everything in the side bar so you can find everything there. I've listed my size in each item to the right with each product link. I'm typically a medium, size 6/8 or 28 in denim for reference. The shoes all fit TTS.
So let's get to the outfits!
November Capsule Wardrobe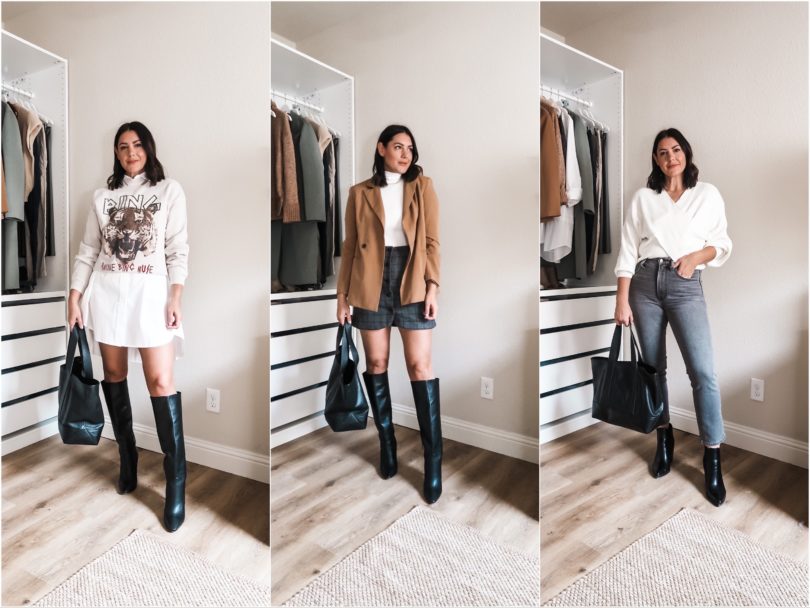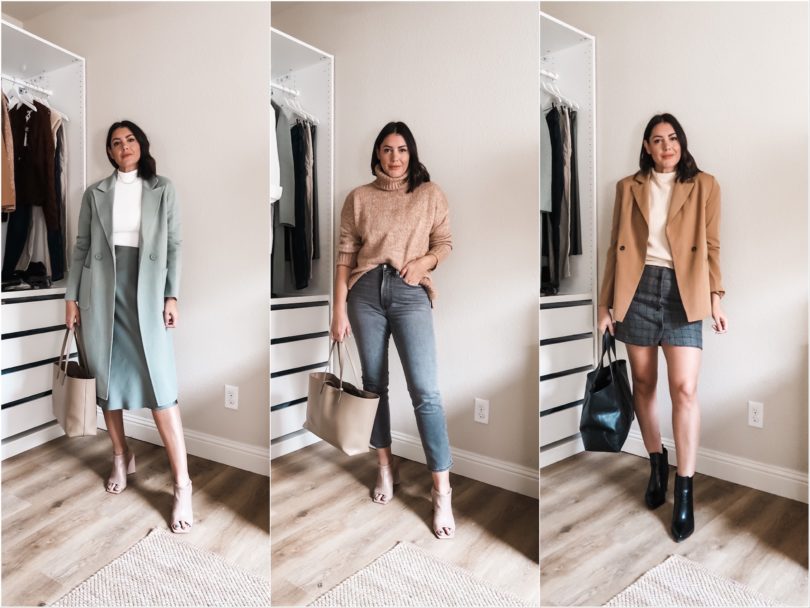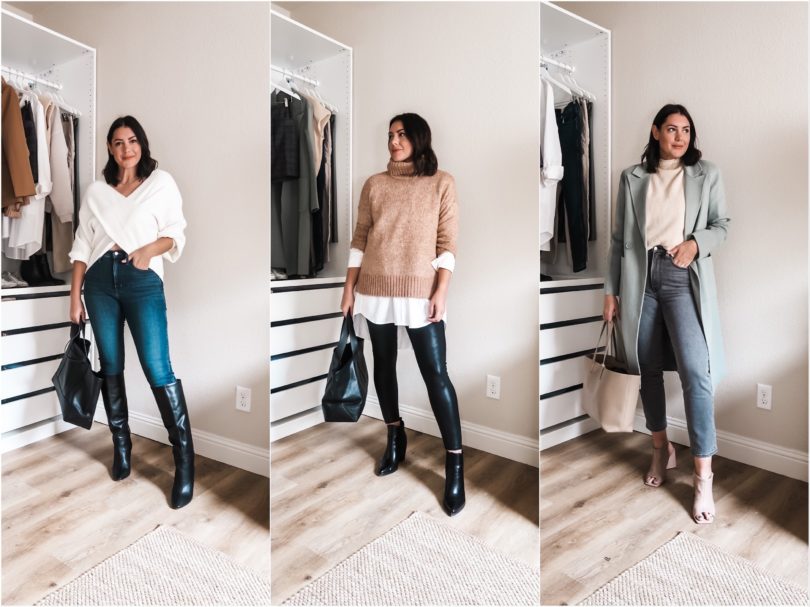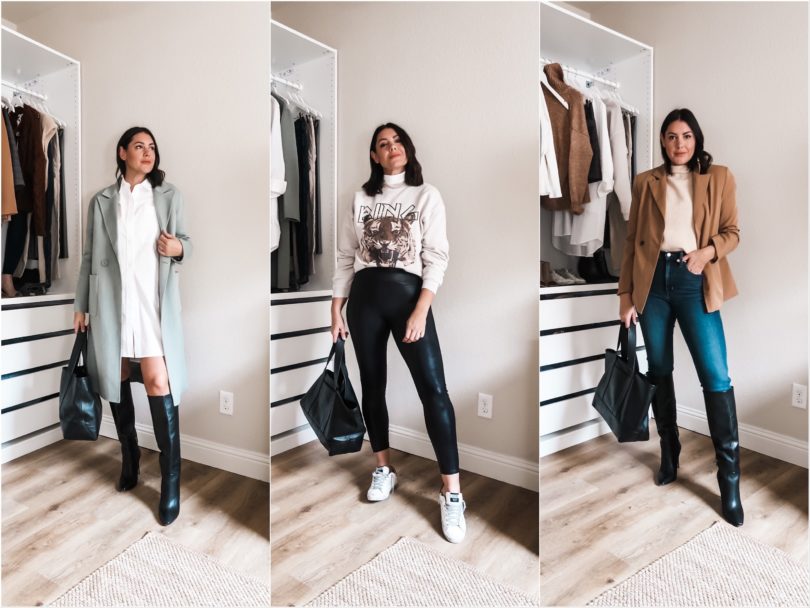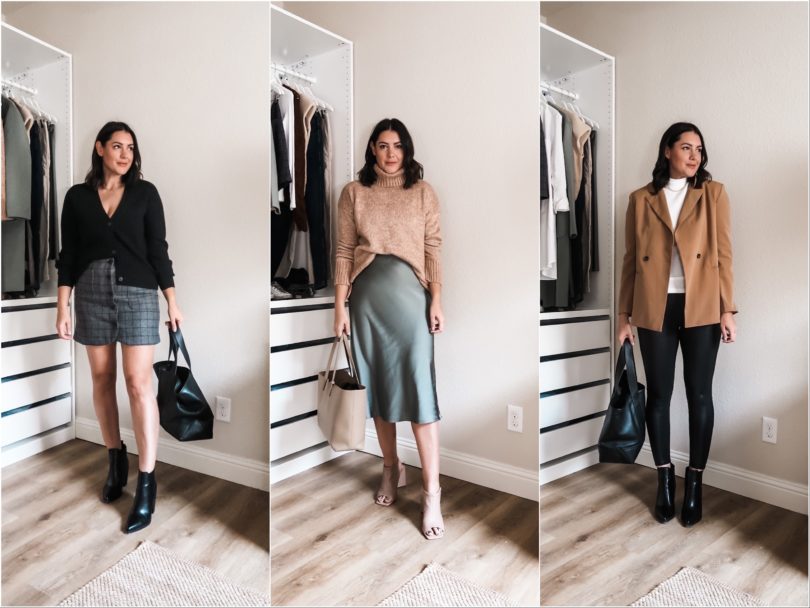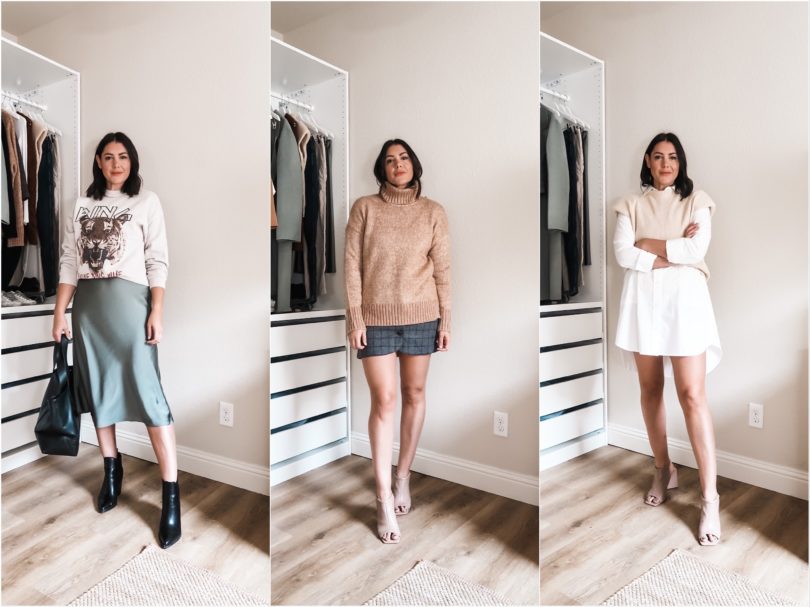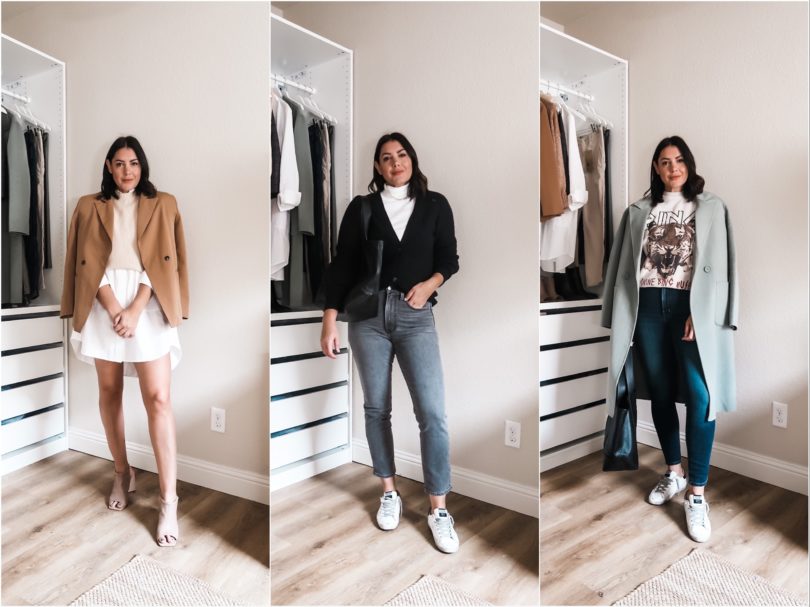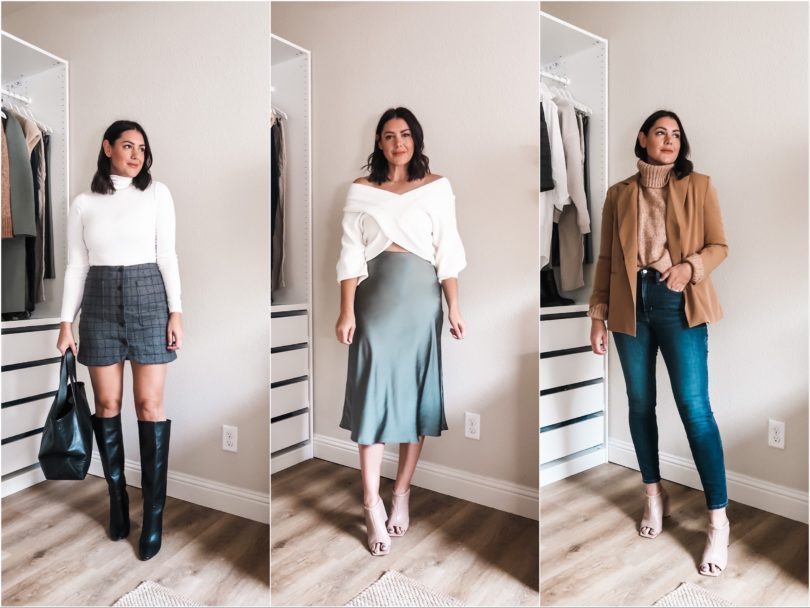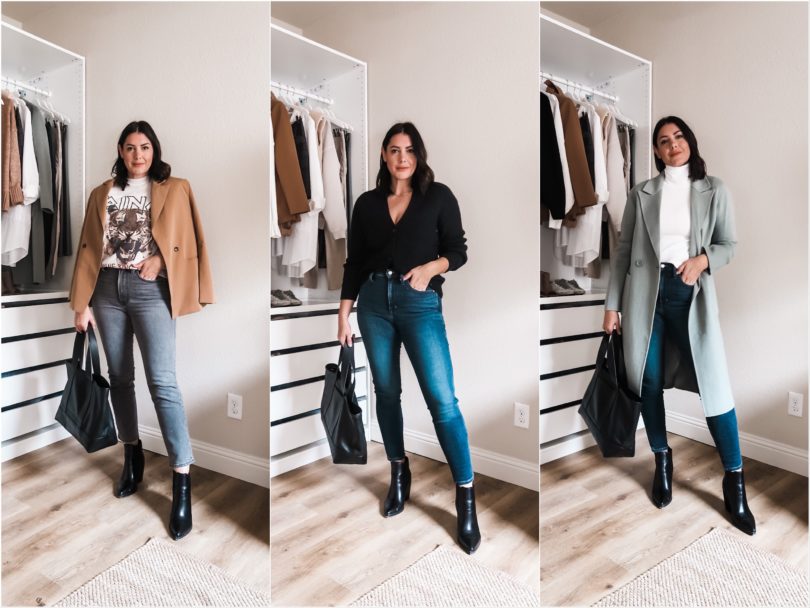 My Favorite Looks
I started picking favorites and then realized I have a lot of favorites. Just goes to show you that if you like the pieces you own, building outfits can be easy! I'm going to break it down by my favorite pieces and combos.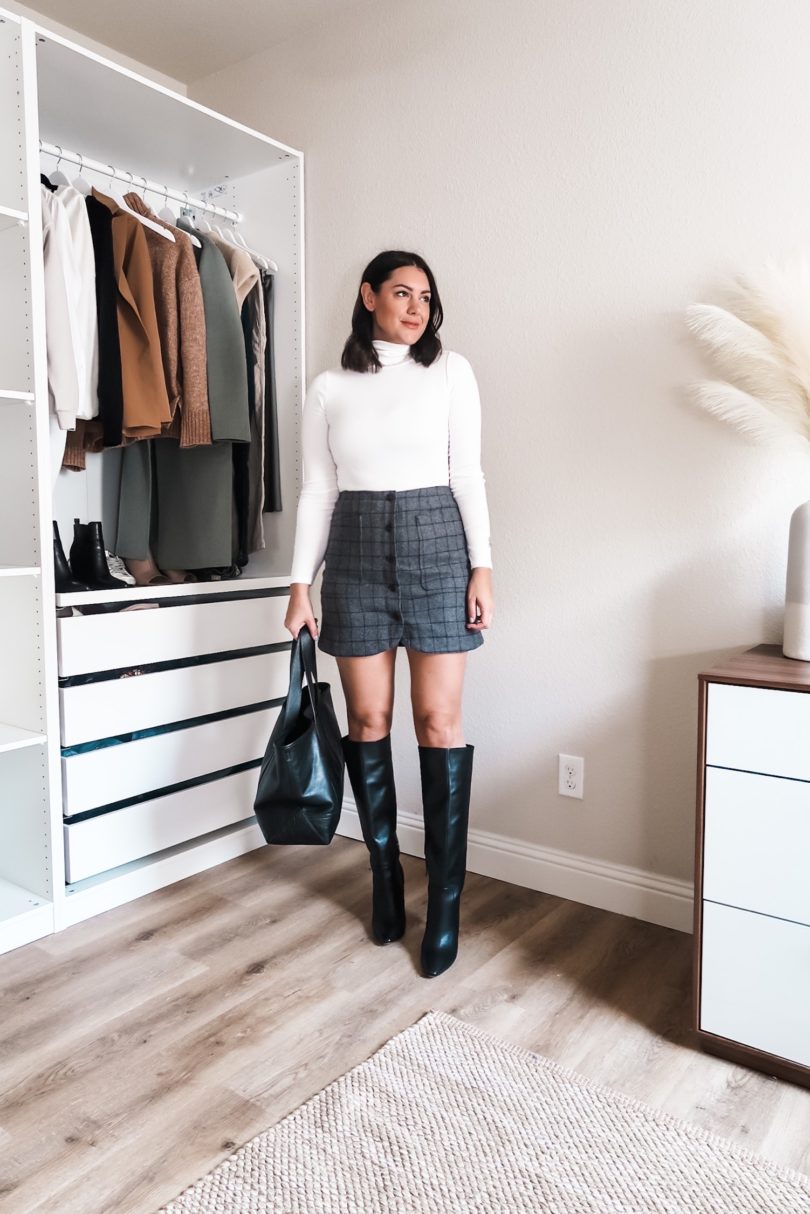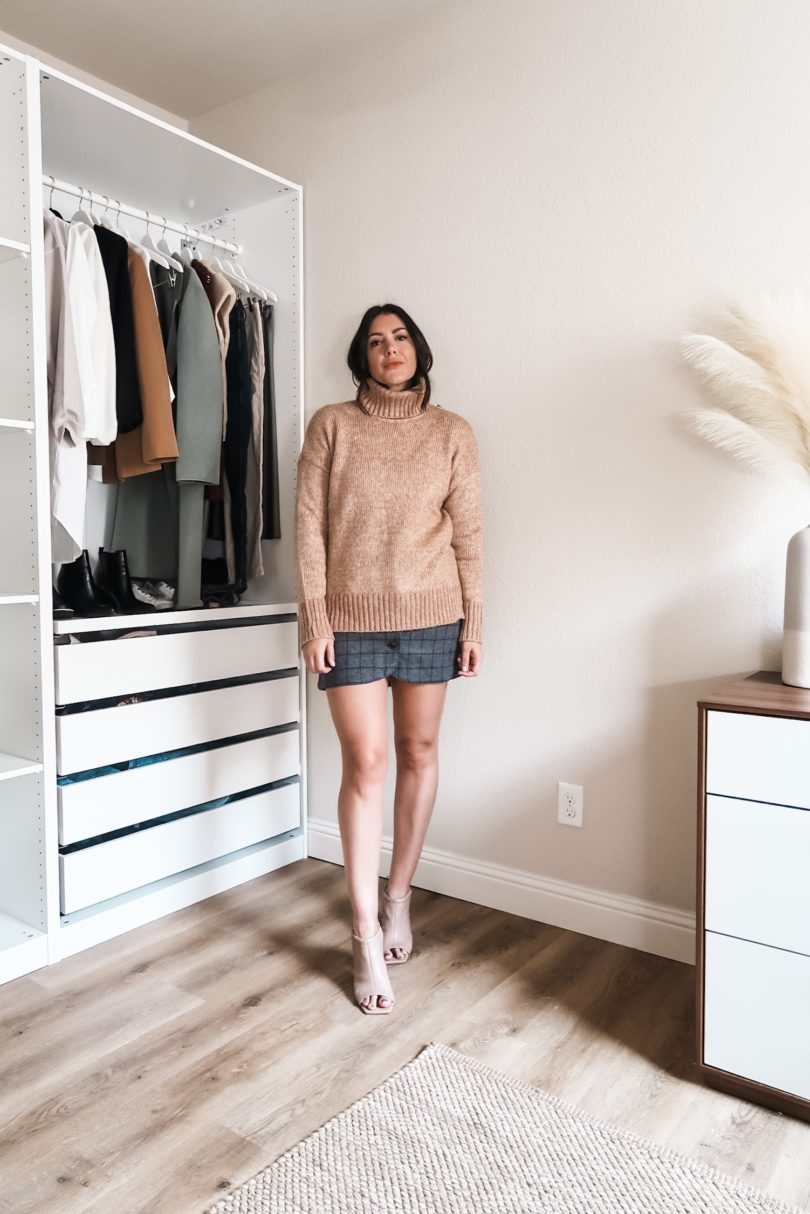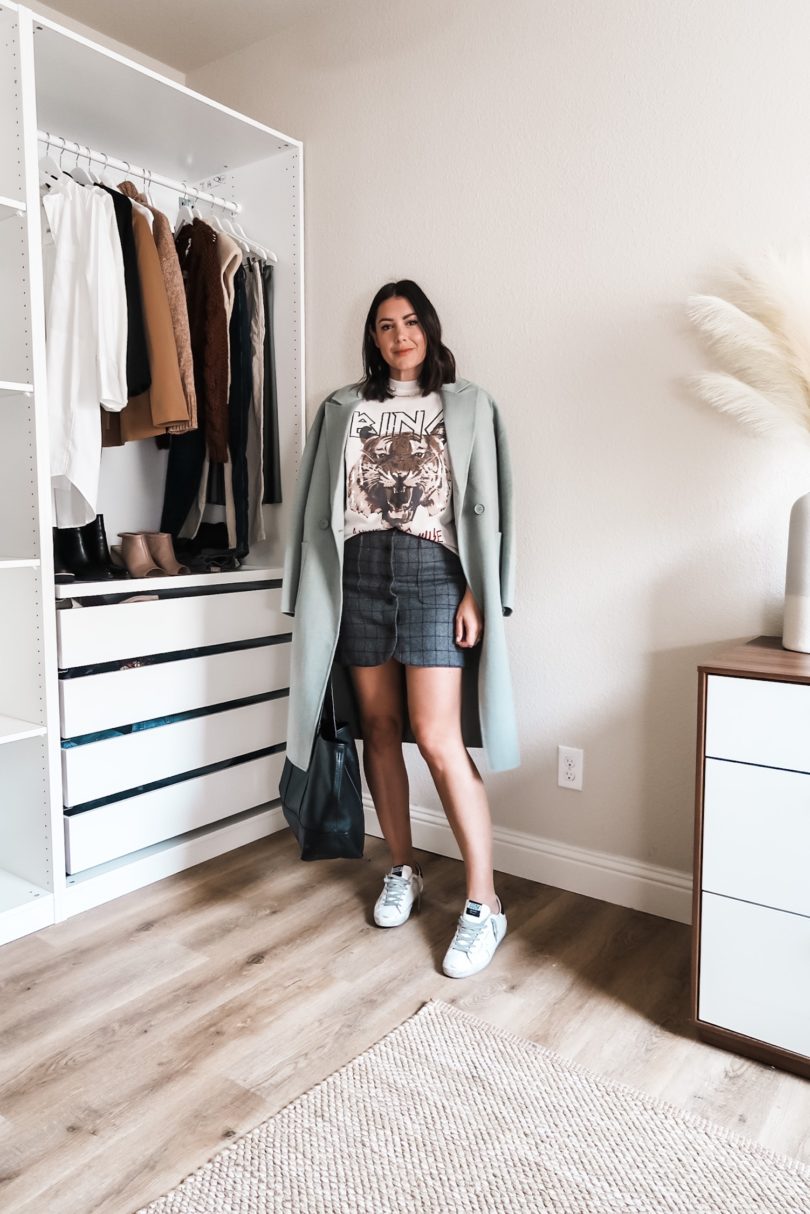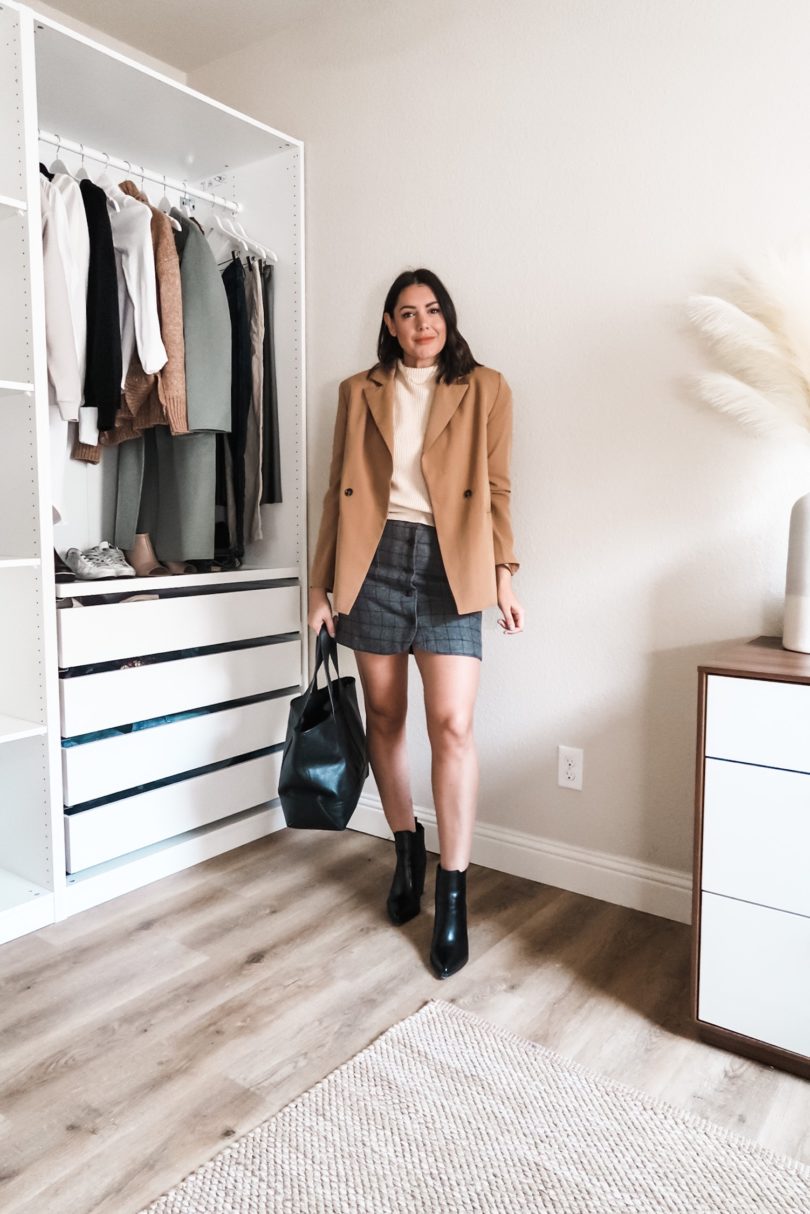 The Windowpane Mini Plaid Skirt
Why I liked it: Every time I put an outfit together with this skirt I loved it even more. The grey is so easy to pair with other neutrals, because it's a pretty true charcoal grey. When it's a little cooler, I'll be pairing this with black tights as well to be able to continue to wear it through the winter!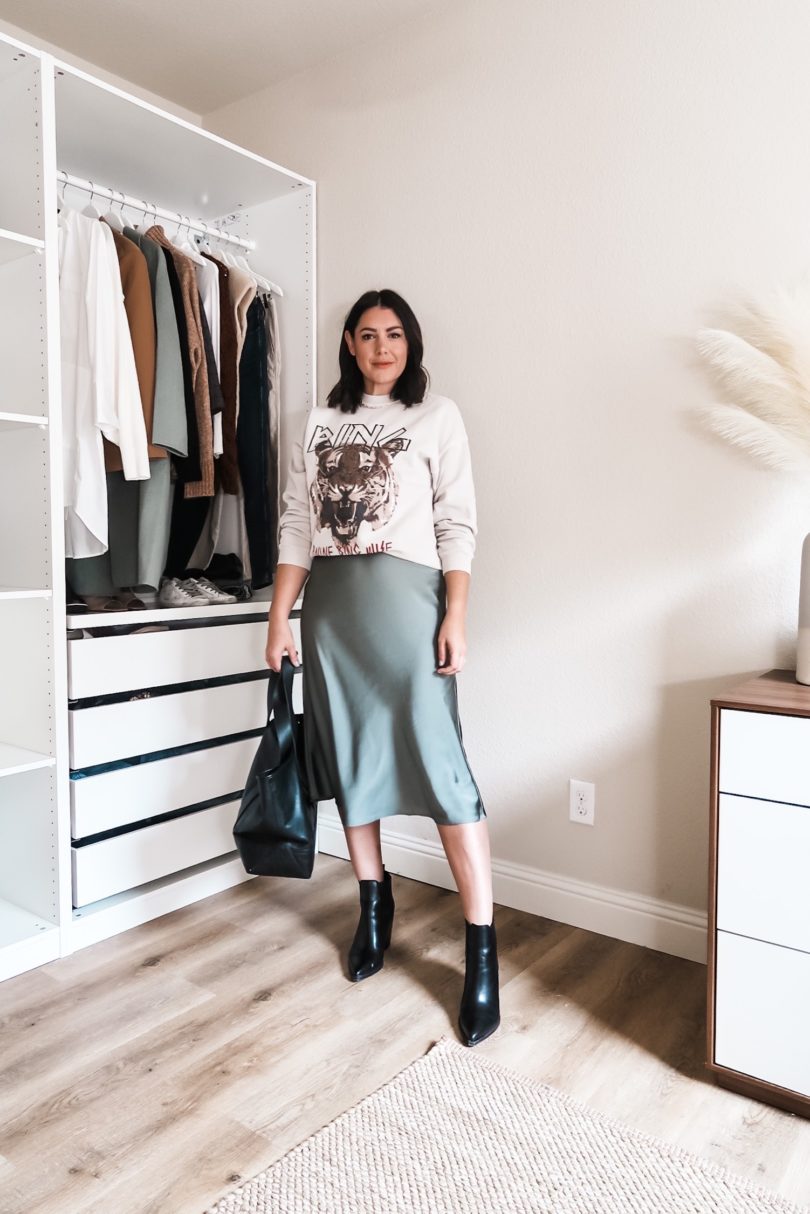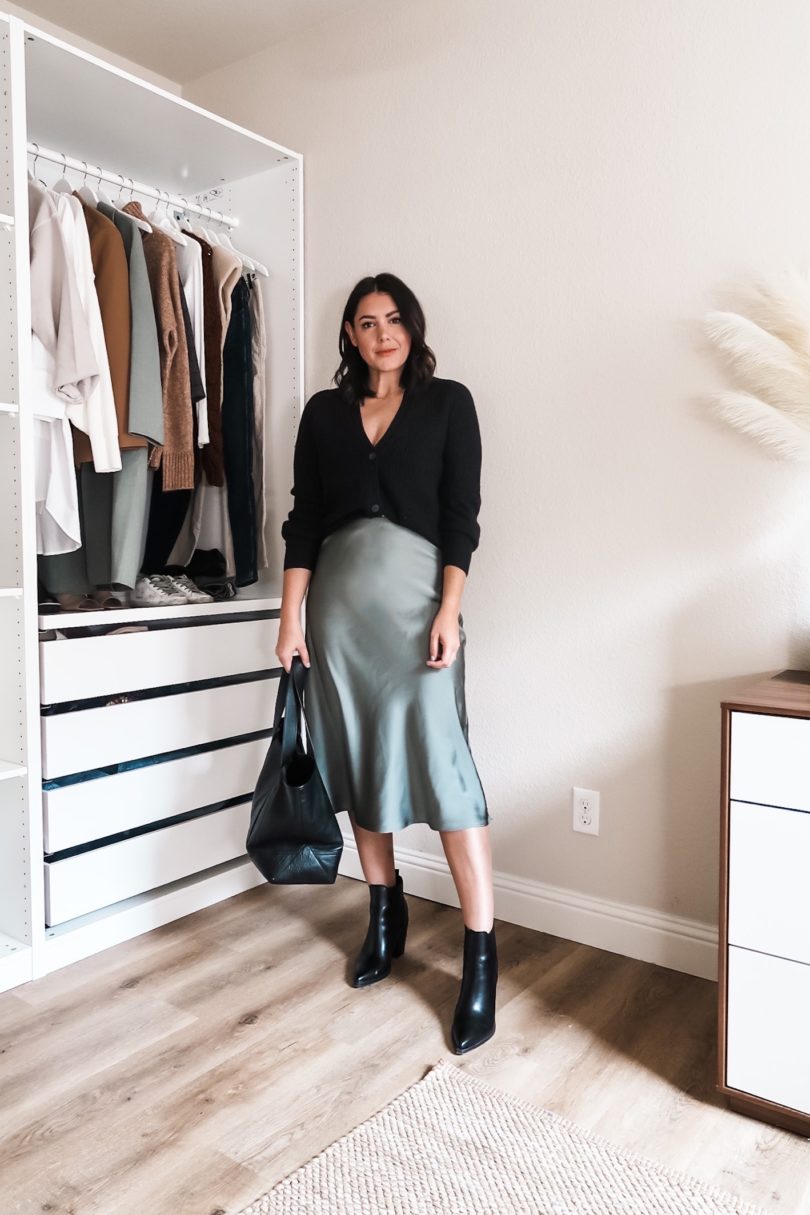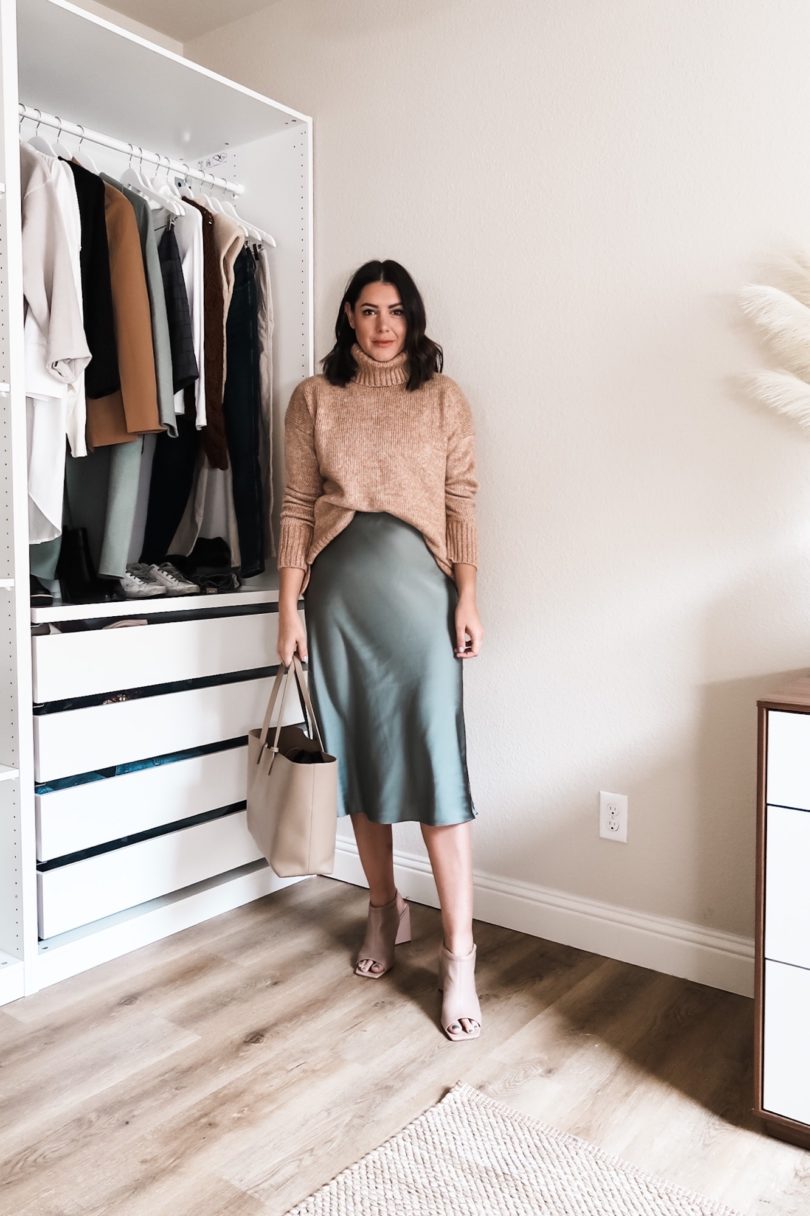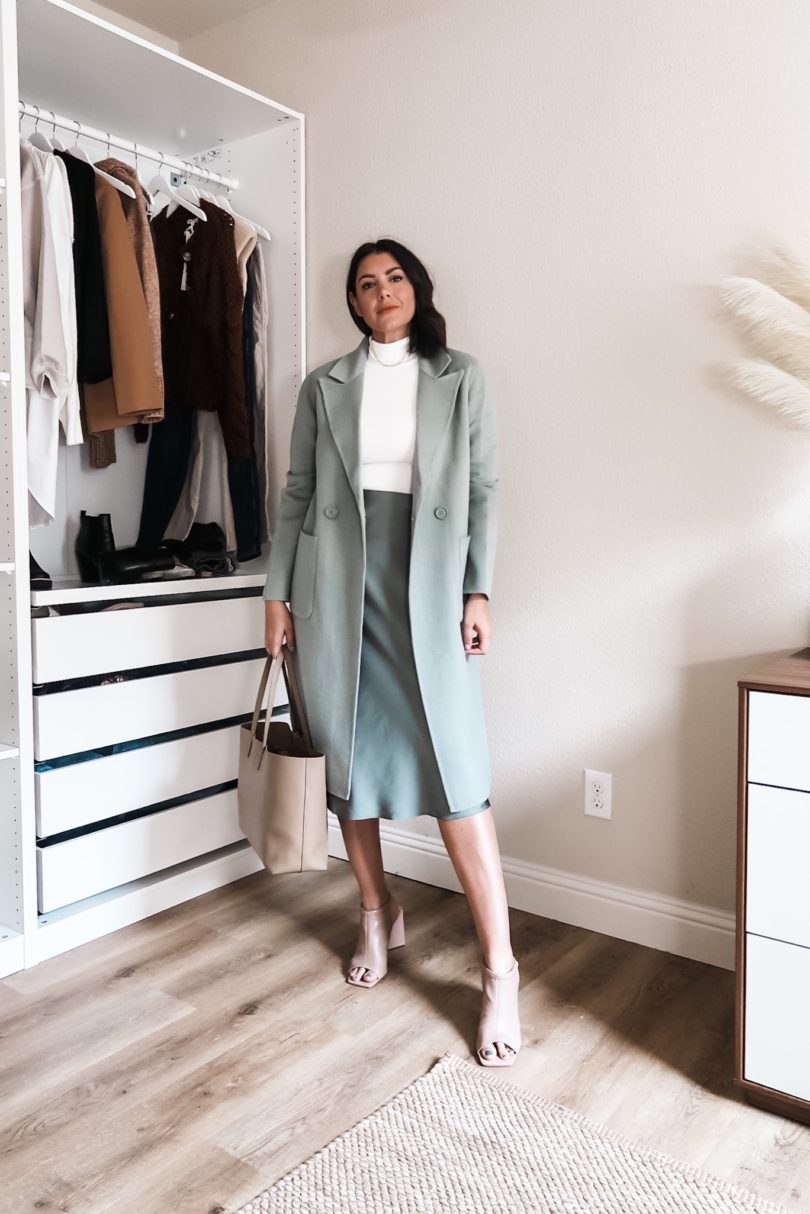 The Slip Skirt
Why I liked it: I pulled this skirt from my September capsule because it just has so much remix potential. The sage color is surprisingly versatile, too. I loved the mix of the camel sweater with this skirt, those two unexpectedly went together perfectly. Plus I love a graphic tee or sweatshirt in this case with a slip skirt. It's the perfect street style vibe. (Also how great is it that this coat matches EXACTLY!?)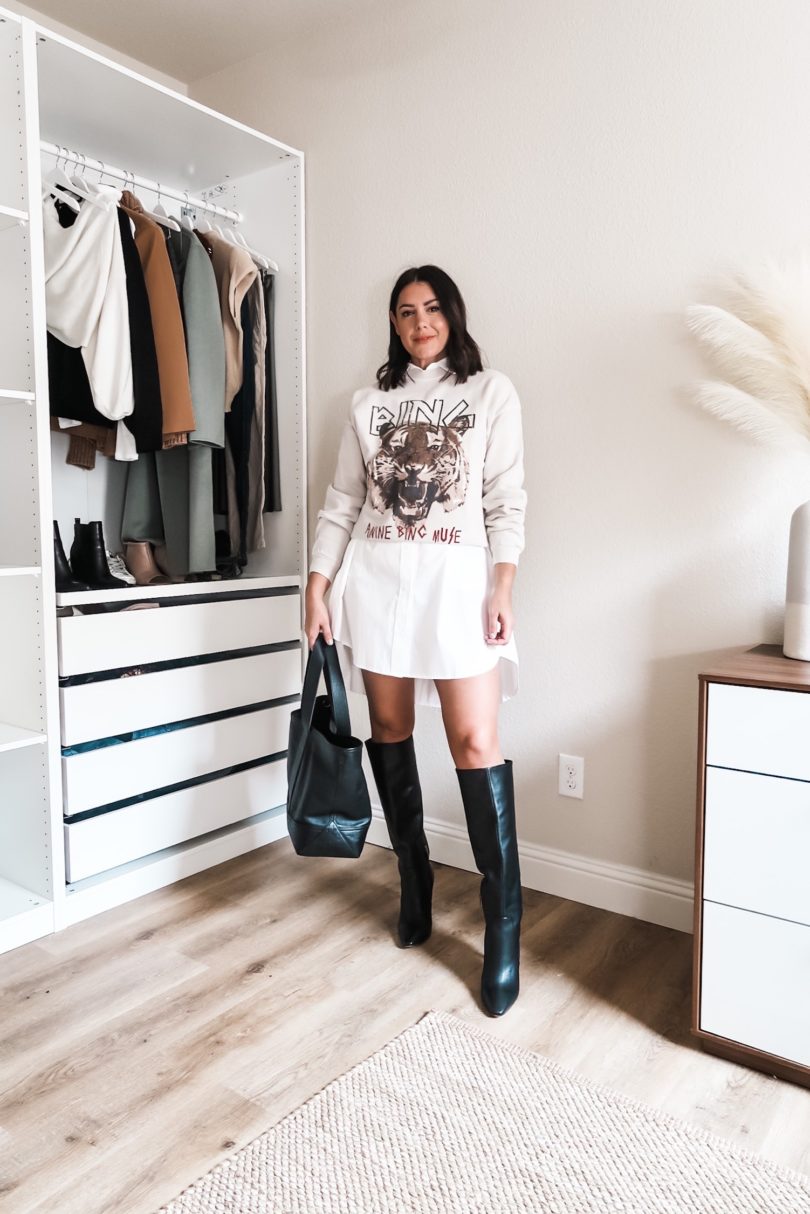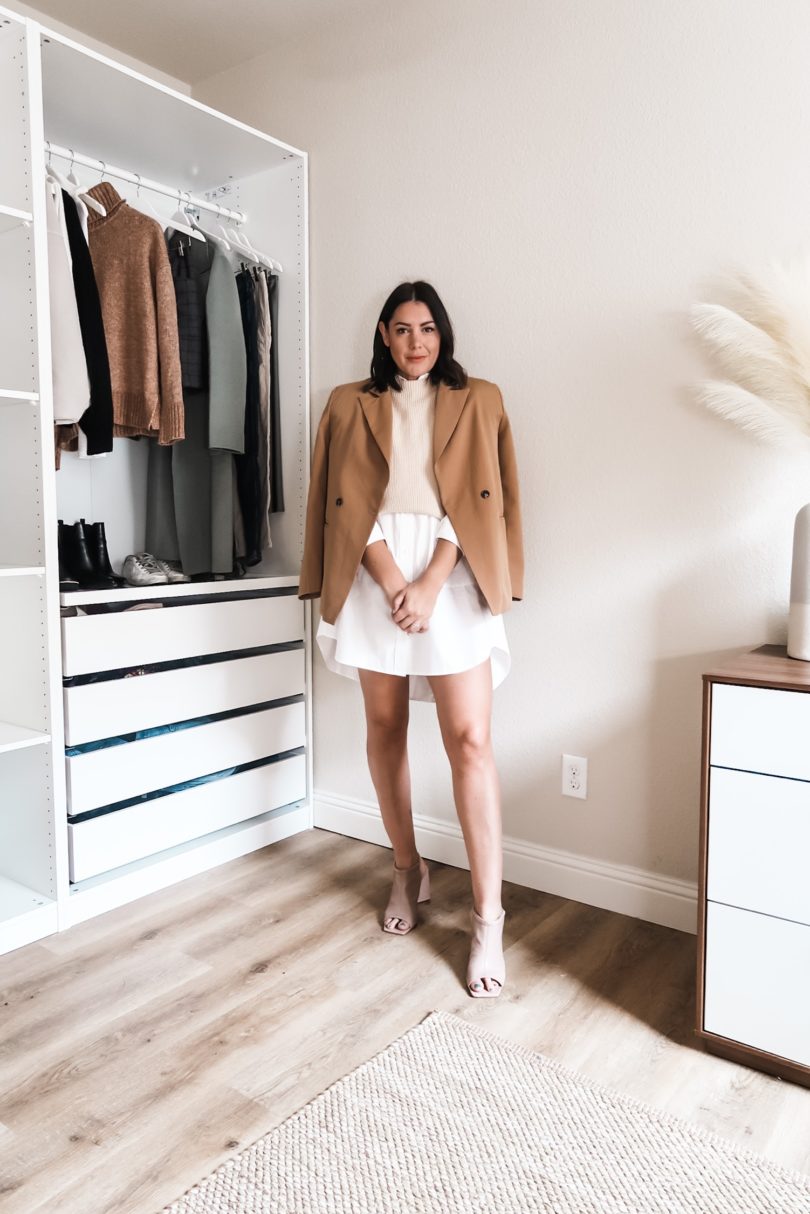 The Poplin Button Down Dress
Why I liked it: This is a dual duty dress because with some light layering you've got a tunic as well. This is why it's nice to use a dress as a tunic if you are going to layer it with a bulky sweater — it ends up being long enough to see all the actual layers. You know what I'm talking about if you've ever tried to layer a regular length button down, it never turns out the way you want it to. The key? A dress! I love taking pieces that would typically not be used as a layers and try them out like this dress + the tiger sweatshirt. Somehow it just works!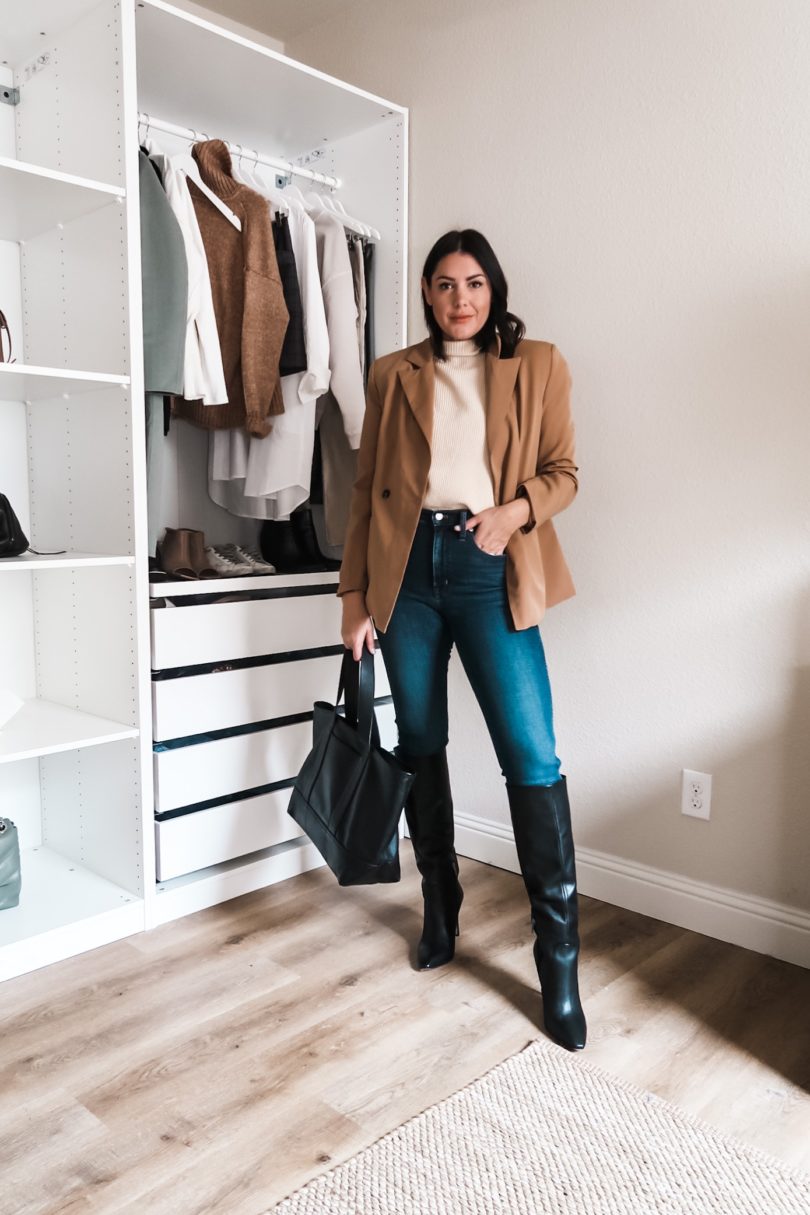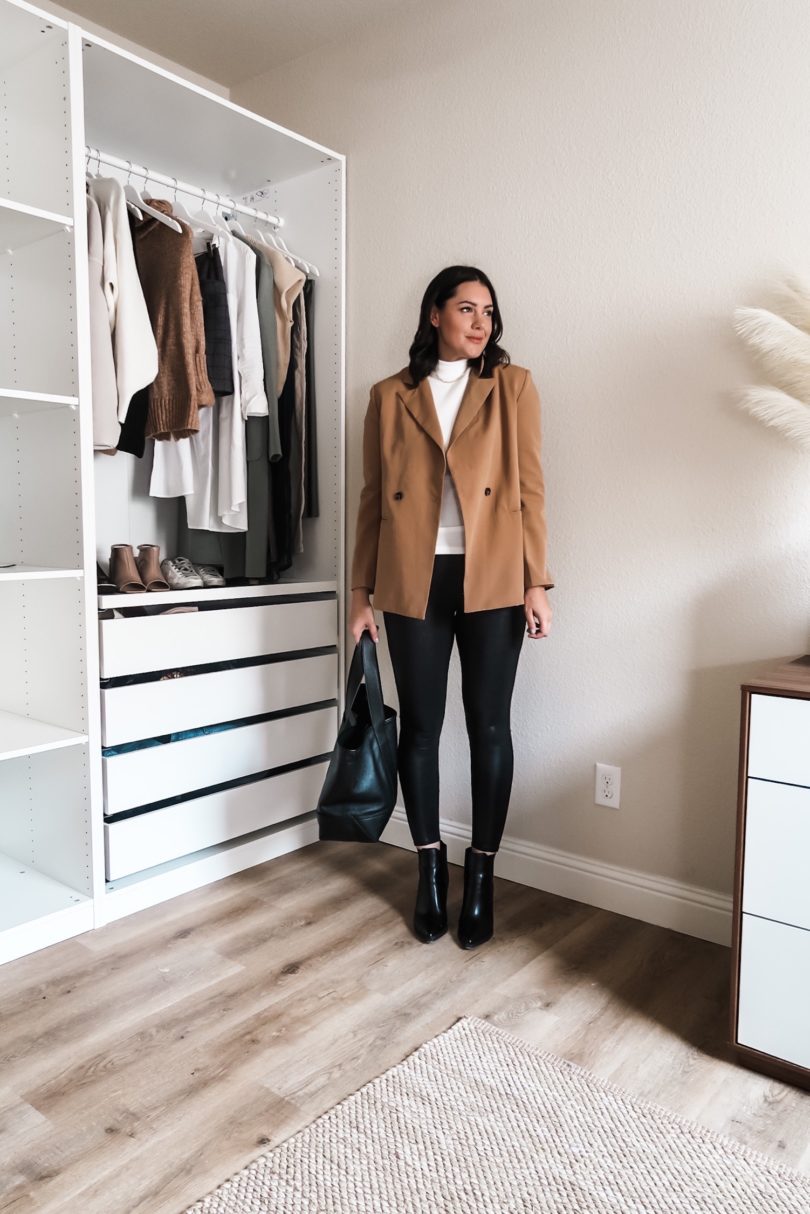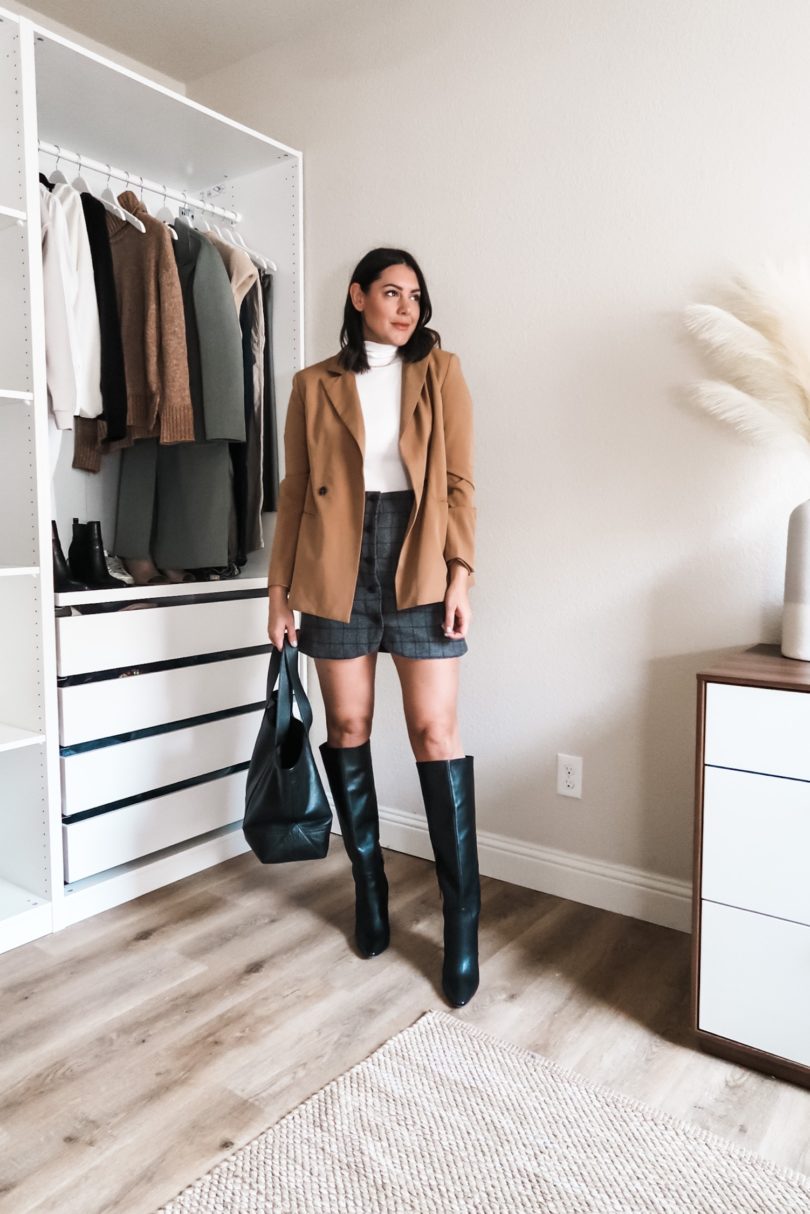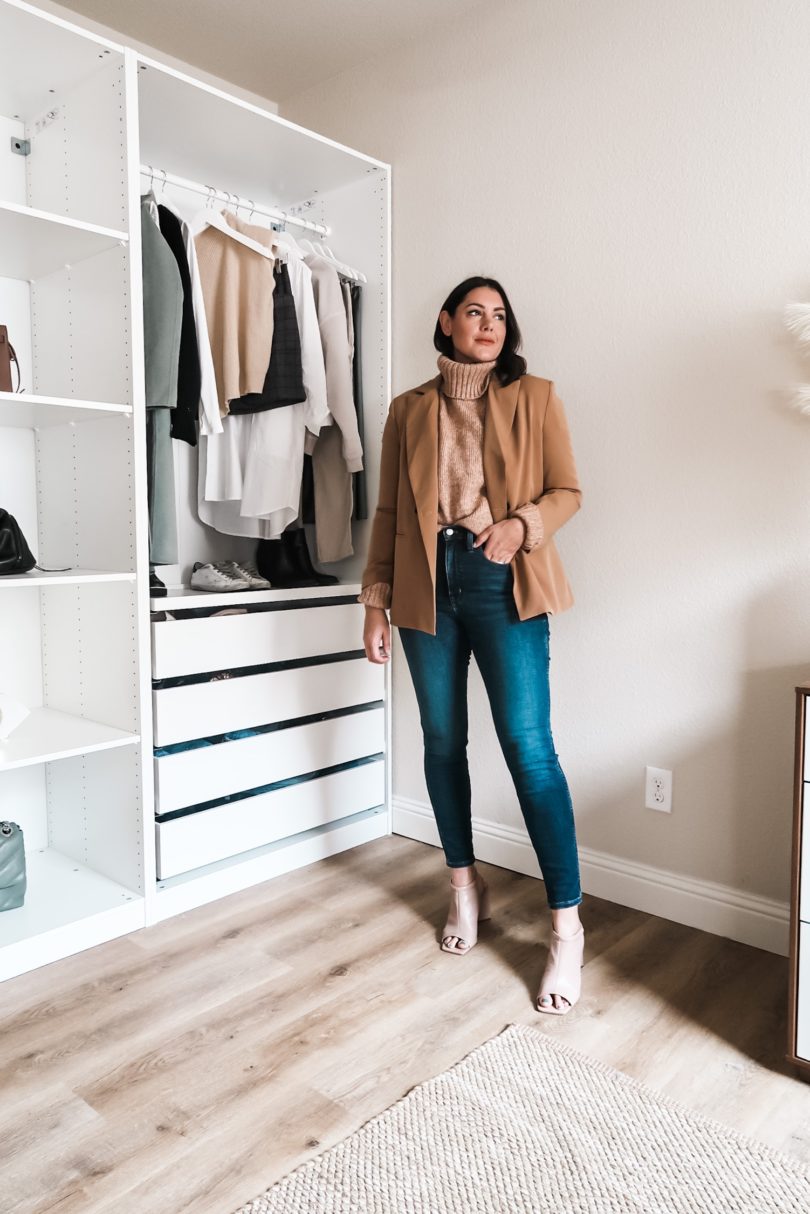 The Oversized Brown Blazer
Why I liked it: You already know I love, love, love this blazer. It's literally my favorite blazer right now and maybe forever? It seems early to say that but I may risk it all and say it's my forever blazer. I love each and every look with this blazer because it all just comes together and looks crisp and classic.
Which look is your favorite? Let me know in the comments below!
Need more inspiration? Check out my other capsule posts:
*Pin for later!